I don't feel pretty when I'm pregnant. I feel swollen and huge and like I have to give up what little style I have. I was uber nervous about going to a conference that was going to be full of stylish women (yes, I play that stupid comparison game). I both totally stressed about it and waited until the last minute to figure anything out.
I apologize in advance for my pictures. Clearly, the right thing to do was to take blurry selfies in a hotel room mirror while I was at a place full of bloggers.
You will notice that I ended up bringing very few pieces and just mixed and matched. It ended up working for me. Thank goodness I didn't spill anything on me, though!
Day 1: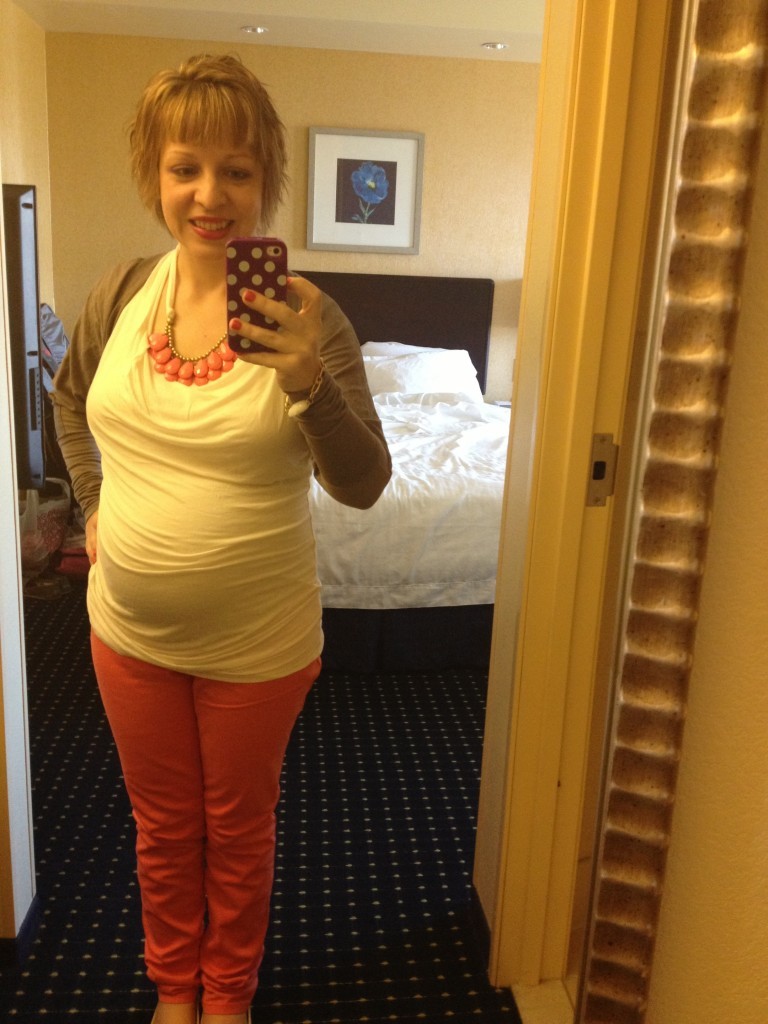 Pants: Motherhood Maternity, Shrug:  Ureshii, Top: Ingrid & Isabel,
Necklace: CarolineG, Bracelet: Neon & Nude
I stressed and stressed about the pajama party. It was basically my worst nightmare for a theme. I'm a gal who sleeps in sweats and a tee shirt and that's not a pretty site when I'm pregnant. As luck would have it, though, I was digging through boxes and came across an actual maternity pajama set that I had bought years ago when I was pregnant with Madeline. I added in a couple of accessories and I felt like it was perfect.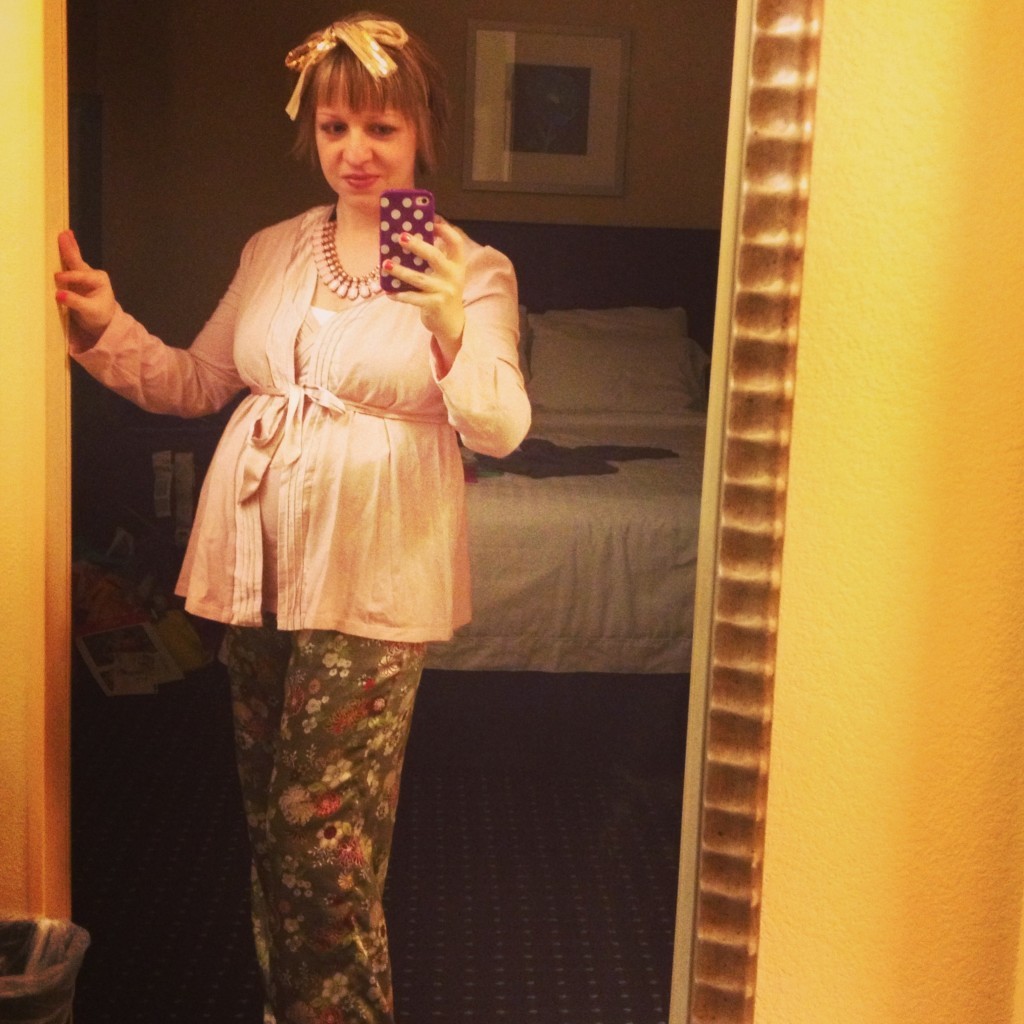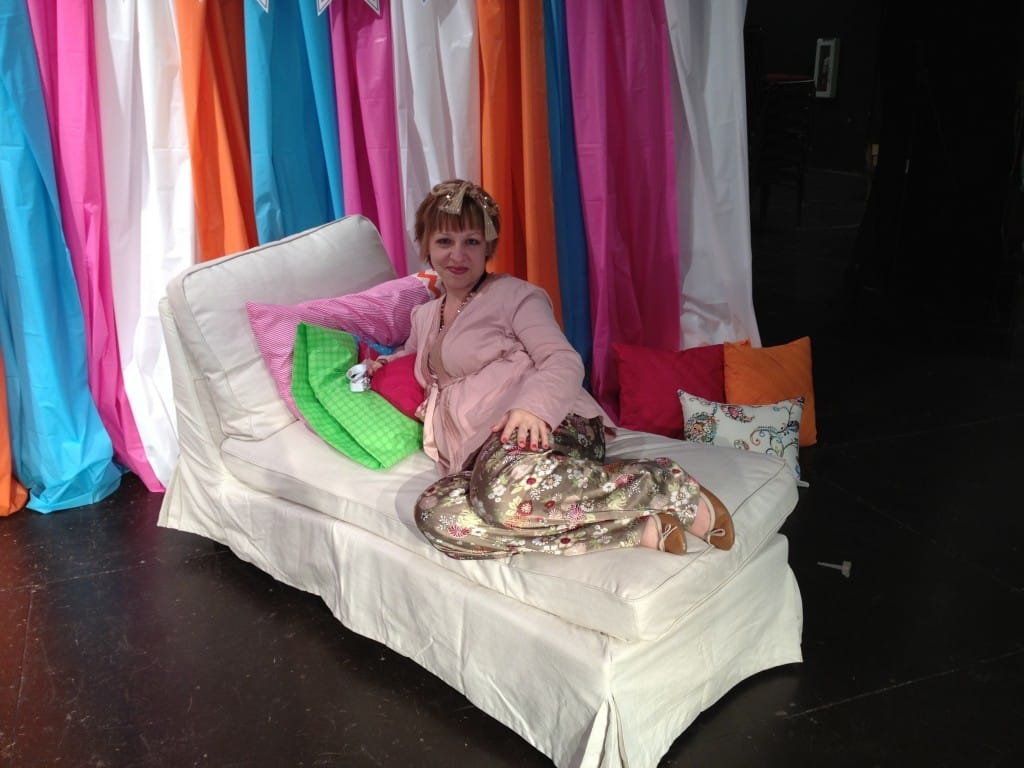 Hair Pretty: Just Lovely Things, Necklace: Ell and Emm
Day 2:
These pants are the only thing I actually bought new for the conference. I'm quite pleased that I was able to find enough that I already owned once I calmed down.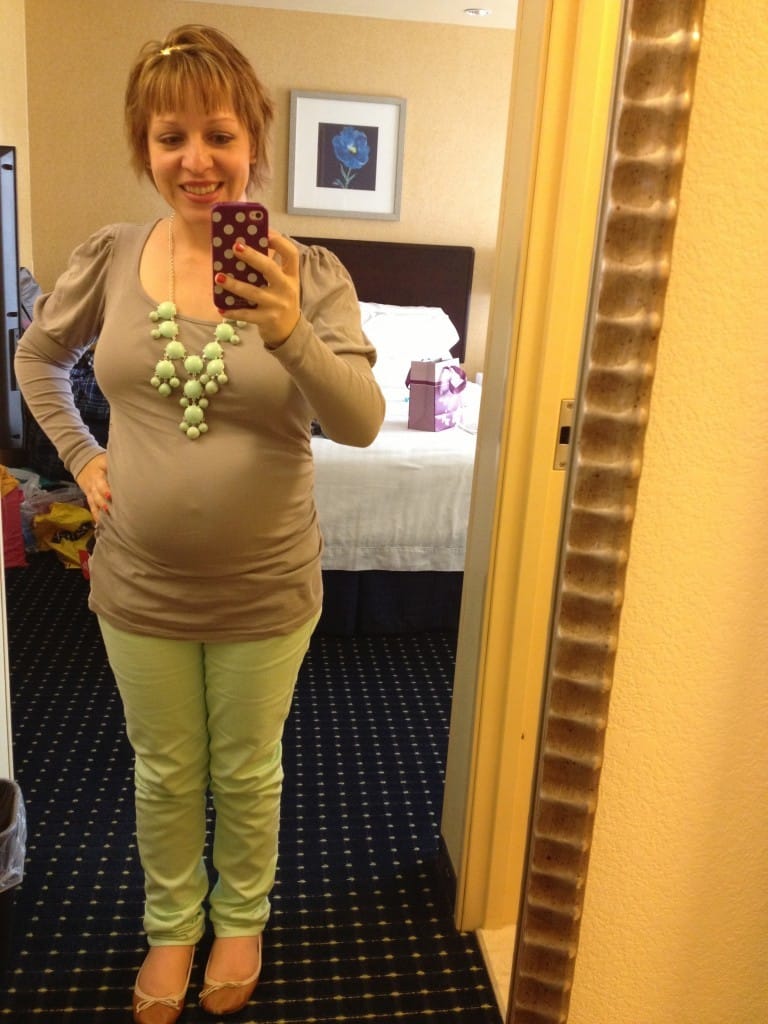 Pants: Gap, Hair Pretty: Just Lovely Things
Day 3: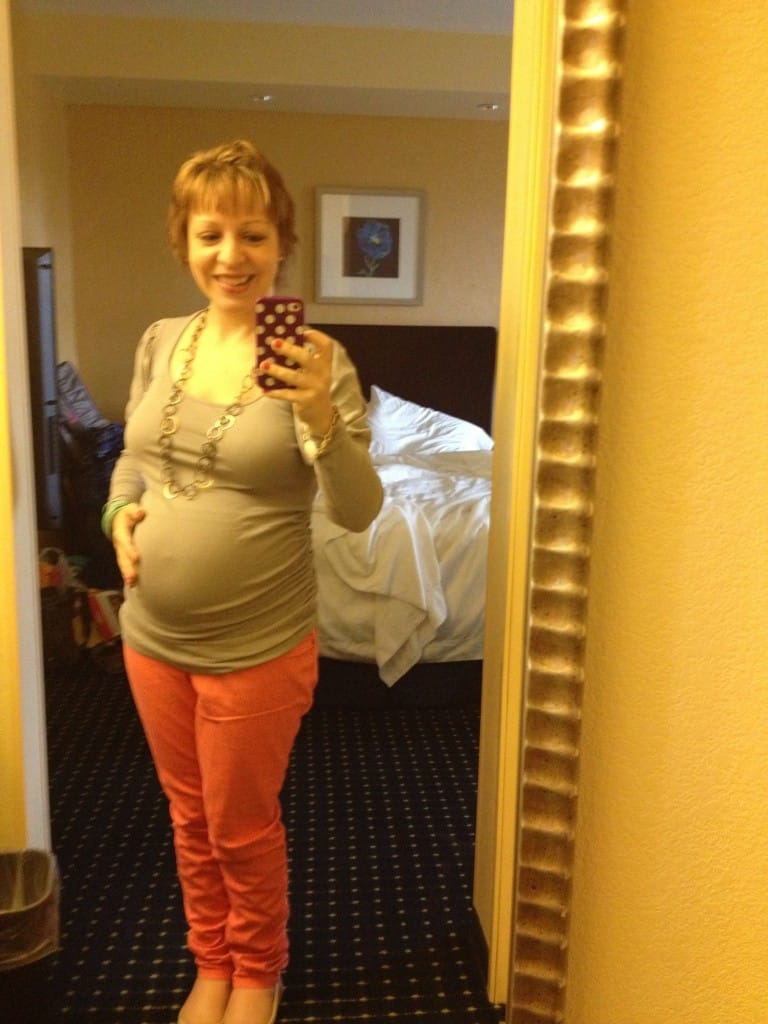 (Sorry, I did warn you about the blur!)
I knew immediately what I was going to wear to the closing party. I had bought this tunic when I was pregnant with Madeline in New Zealand and it still had the tags on it. I finally had a good reason to wear it!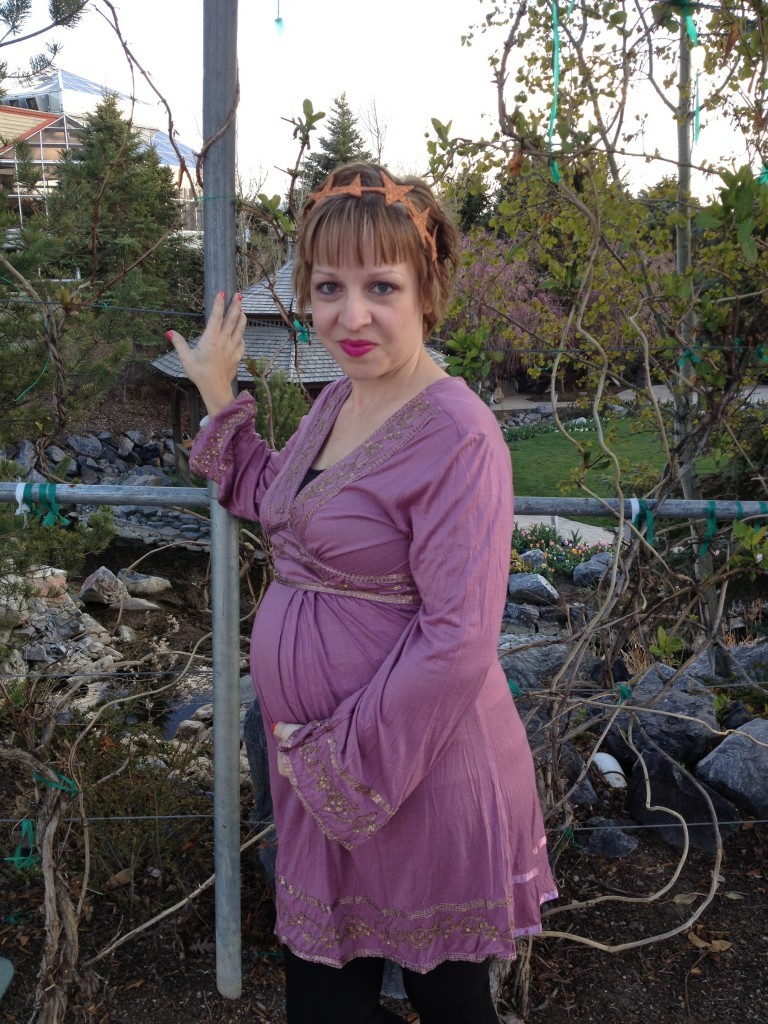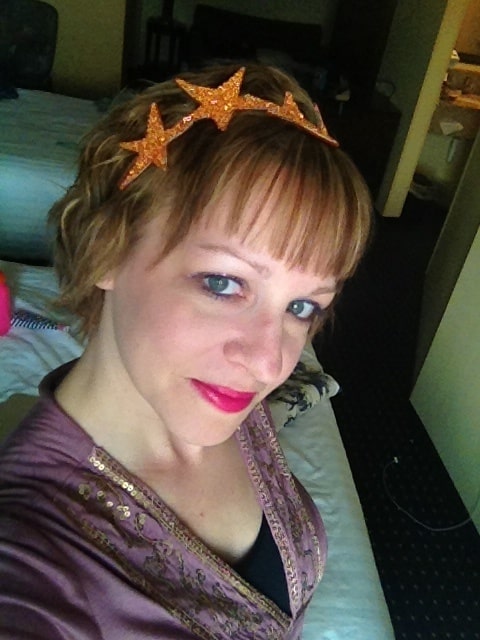 Star Crown: Giant Dwarf
Overall, I think I did pretty well for someone in a dressing funk. I realized how much I missed feeling like I looked good. I love jewelry and accessories. I love make up. I love feeling put together. Even if I wasn't feeling totally well on the inside, it was great to take a break and get dressed without worrying about girls pulling my jewelry off or smearing my lipstick. Now I just need to get to the point where I put myself together everyday and everything will be shiny.