I'm in the home stretch of this pregnancy at almost 32 weeks and have realized that I haven't done so many things that I had intended to do for my next pregnancy. I didn't come up with an awesome pregnancy announcement. I haven't done weekly progression pictures. I really haven't documented it well at all anywhere other than to talk a little bit about my high risk journey.
The truth is, I don't feel pretty when I'm pregnant. I promise I'm not fishing for compliments. I spend so much time not feeling well that I easily fall into the slump of not putting any makeup on and I tend to just let my hair do what it's going to do. I've been quite self-conscious about being swollen and having bags under my eyes. I see so many pregnancy pictures of ladies who I feel look so much better than I do (there's that ugly comparison monster peeking out) that I wonder who on earth would care what I look like.
I don't have many maternity clothes this time around. I had gotten rid of a lot before the move and only kept what I felt were the nicest and most wearable pieces. The problem was that my pregnancies before this have been in the winter, so most of my clothes were very cold weather oriented, and because I did such a thorough culling, there weren't even many of those. I really didn't want to spend money on maternity clothes that weren't going to last long, especially considering this could very well be my final pregnancy. I struggle with style on a good day, as you know, and adding maternity frump into it can make me never want to leave the house.
As I said earlier, I'm in the home stretch. I've made it past the totally scary bit. If she were to come now, I know what to expect. I've realized that if I don't have pictures of this pregnancy, I will really regret it later, whether I feel they're perfect or not. I also realized that I haven't done too badly with my clothes, especially considering most of what I've been wearing hasn't been maternity at all.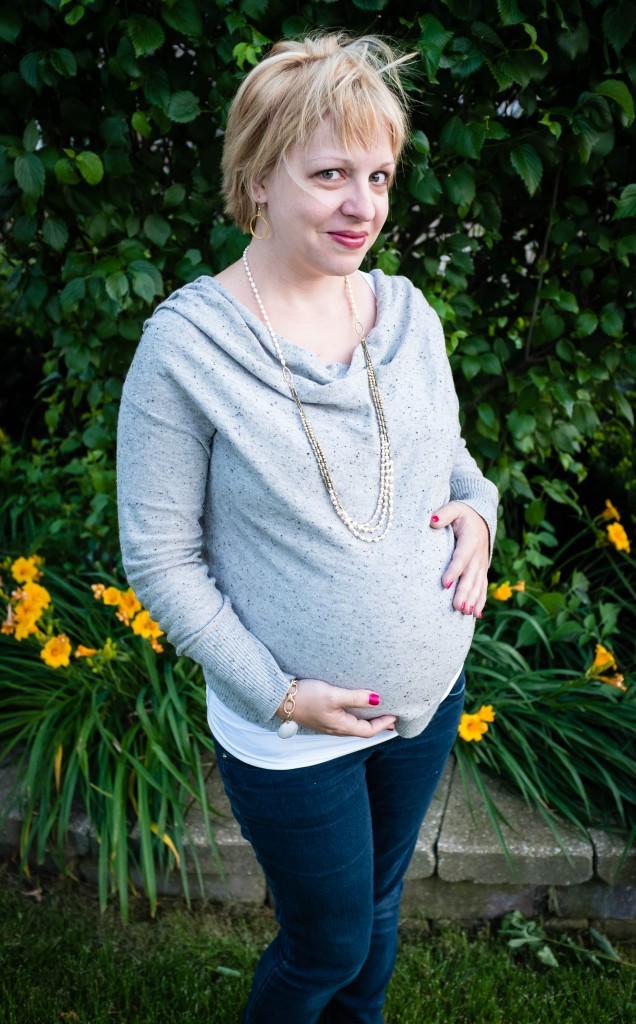 necklace and top: Anthropologie, bracelet: Neon and Nude, earrings: Lisa Leonard Designs, lipstick: Radiant Cosmetics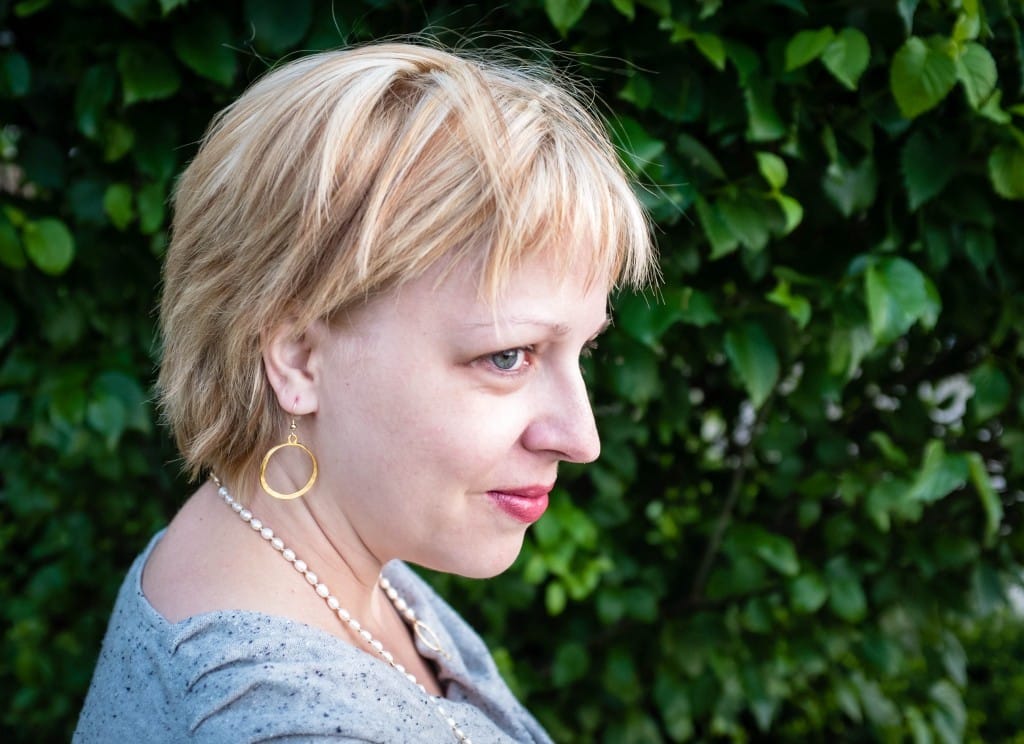 It was windy, my eyes were watering, and I can't pose worth a hoot. Scott spent the whole time laughing at my struggles. You should see some of the outtakes! But you know what? I felt good that day. I feel better for having taken pictures and plan to take as many as possible from now on. I will work on my posing, or at least my ability to not look like a goon, and I will have fun with it.