Around 11pm the night I delivered, Matilda's doctor came to give me an update and plan of action. Her lungs just weren't developed to where they should be. They were having a hard time with IVs because her veins were smaller than they expected. She could only have IV nourishment. She wasn't maintaining a good temperature. They were going to monitor her overnight and he was going to discuss what to do with the other doctor in the morning. I'll admit that I had a hard time understanding what he was saying, both from being groggy and tired and from being thrown into another NICU journey but with different issues. It was so surreal.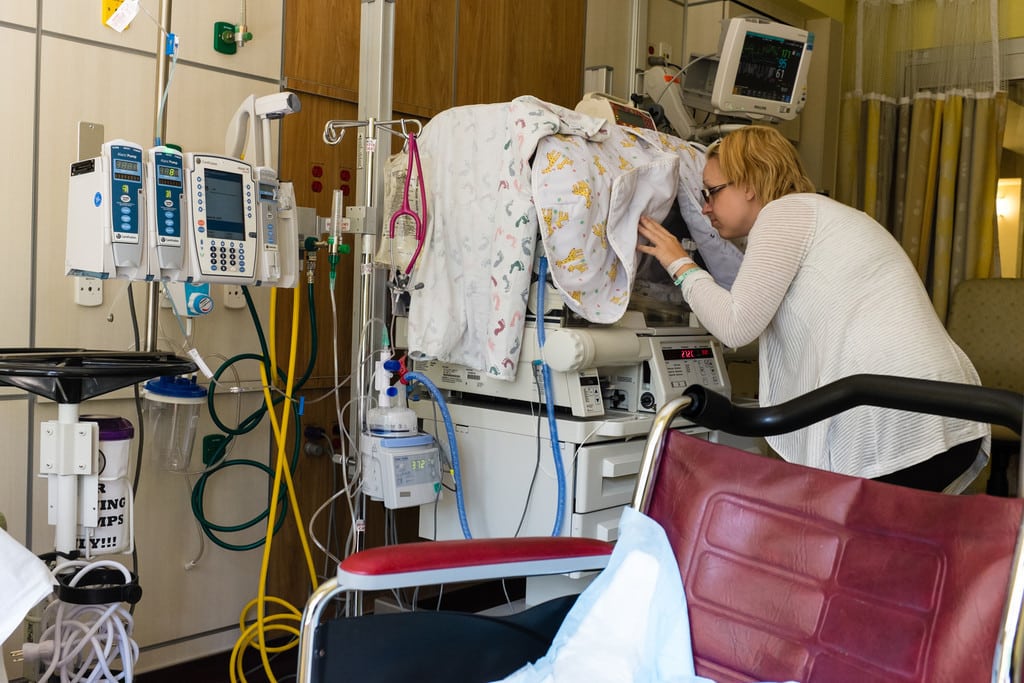 She was diagnosed with IRDS (infant respiratory distress syndrome). They injected surfactant to help her lungs along. We were told to prepare ourselves for a minimum of a two week stay.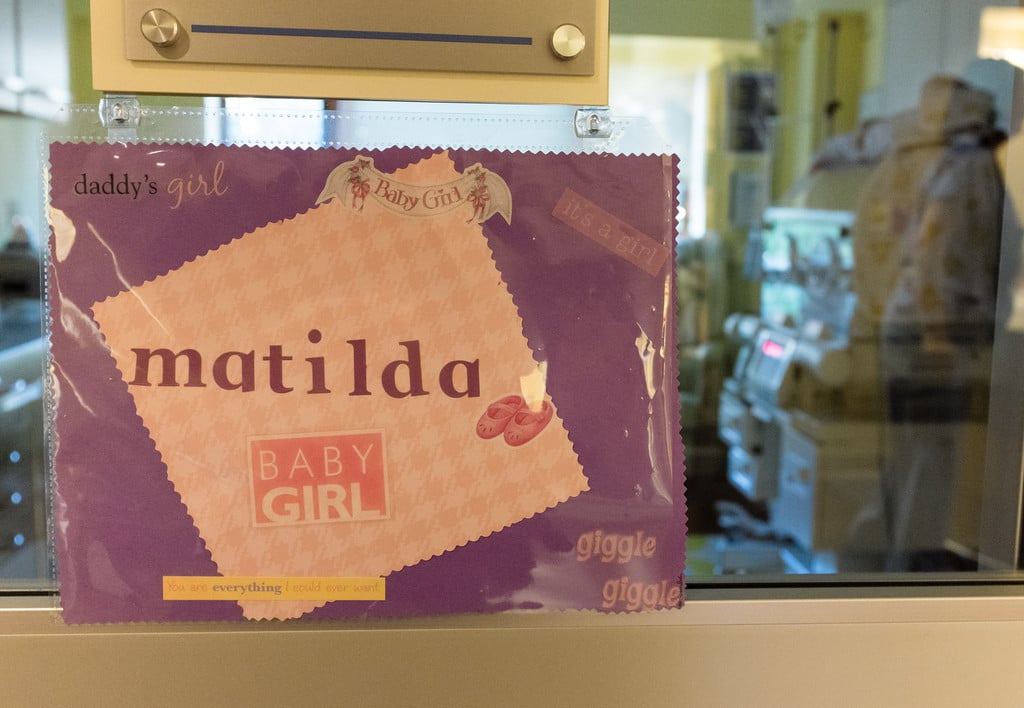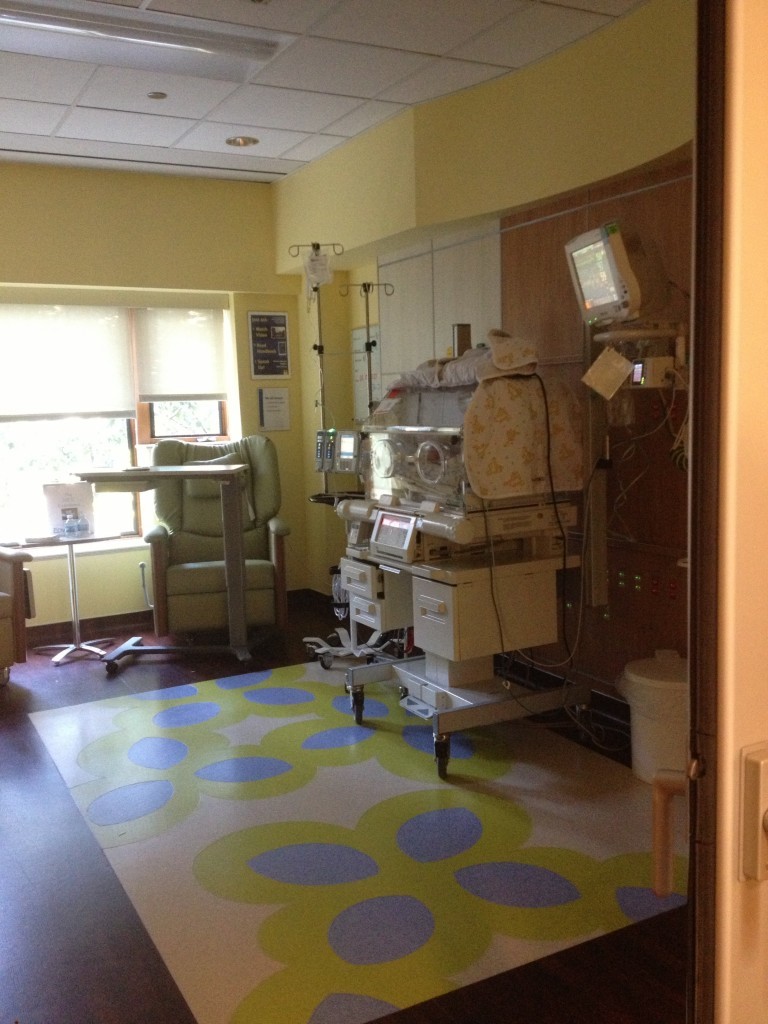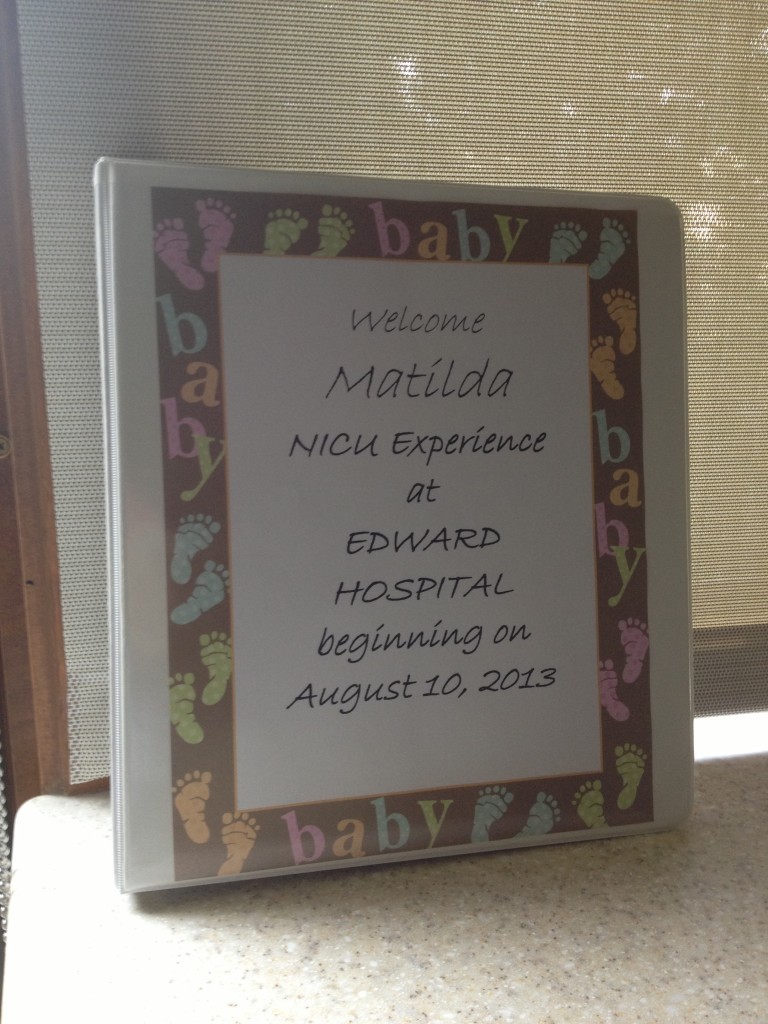 This NICU was the nicest we've experienced. The staff was excellent. The hospital had upgraded and renovated the unit not too long ago. All the rooms were private. It was the most secure ward I've been in. It had very strict visitation rules, including no kids (even siblings). This made it a bit more difficult to maneuver, especially for three big sisters who had been waiting for ages to see their new baby and didn't really understand what was going on, but I liked that it kept extra germs and craziness out. The private rooms made it easier to be in your own world with your own baby. The other NICUs we've been in had curtains at most, so you knew every traumatic thing going on around you. I'm also hugely protective of my vulnerable babies and don't care for strangers gaping at them. There were so many touches that made it just that much easier, like the handmade sign on the door and the medical records/journal/scrapbook they kept for us.
We were in a world of more tubes than we'd experienced before. She needed so much machinery to help her that it was overwhelming at first. I could only hold her when her stats were ok and only for short amounts of time.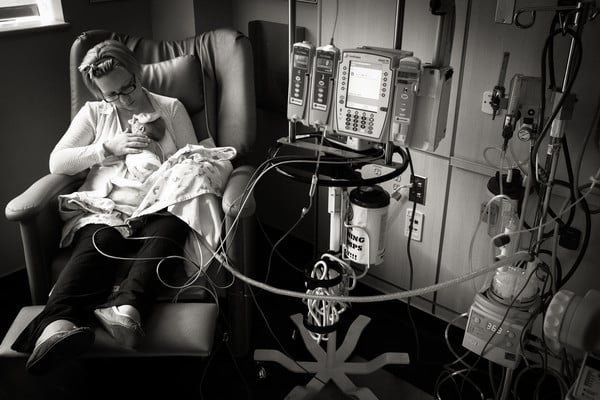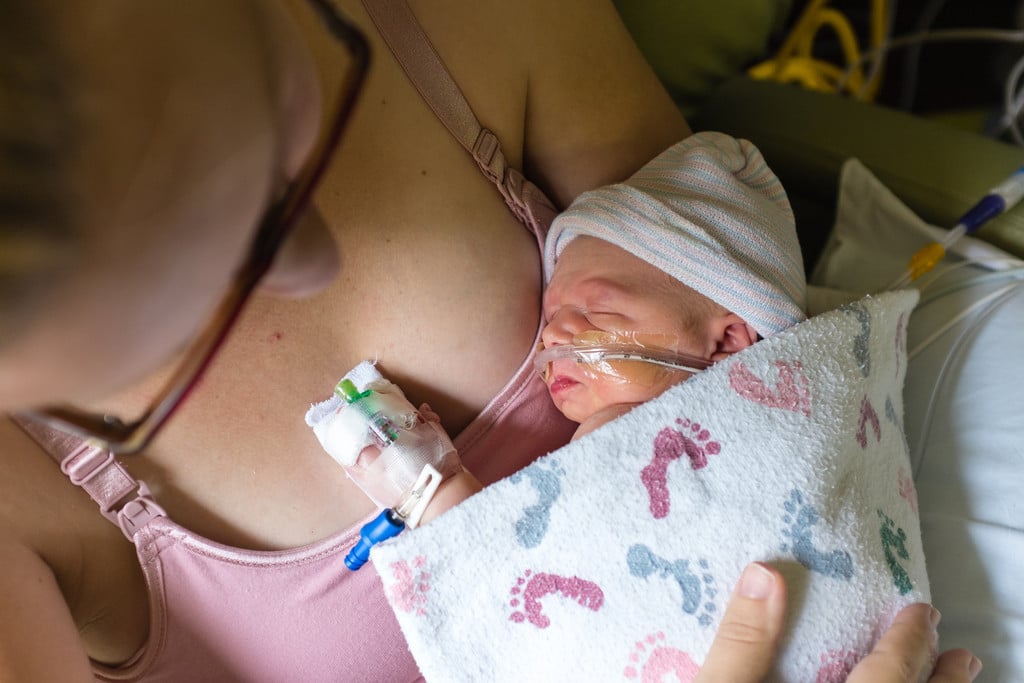 Every time we saw her, she had her IV in a different spot. They had a hard time with her veins–much harder than normal at her gestational age. IUGR was suspected.
It was a blur of a time. There was so little I could do other than hold her for as long as possible. I couldn't even feed her. Having a baby in the NICU is incredibly draining. You get to know some of the other babies and find yourself feeling guilty when you're relieved that your child isn't as badly off as another one. You're jealous of babies who don't need as much as yours. You're happy for babies who get to go home but so sad that your journey isn't over.
I'm the only driver in our family, so I had to get cleared to drive within a couple of days. That meant no pain meds, which made my recovery slower than usual. Having three other kids to take care of, two of whom were starting school, made me feel like I was just in survival mode. I've had post-partum depression with each baby and have struggled with keeping it at bay this time. I've never been good at talking about things as I'm going through them, which is why I'm only starting to post again now. I was able to do everything I needed for the girls, but I sacrificed my own wants and needs, including just talking to friends. I struggled with my anger and frustration over having made it through all my high risk scares, making it to 37 weeks, not taking the pain meds during delivery because of the NICU observation time, and STILL having to go through this again.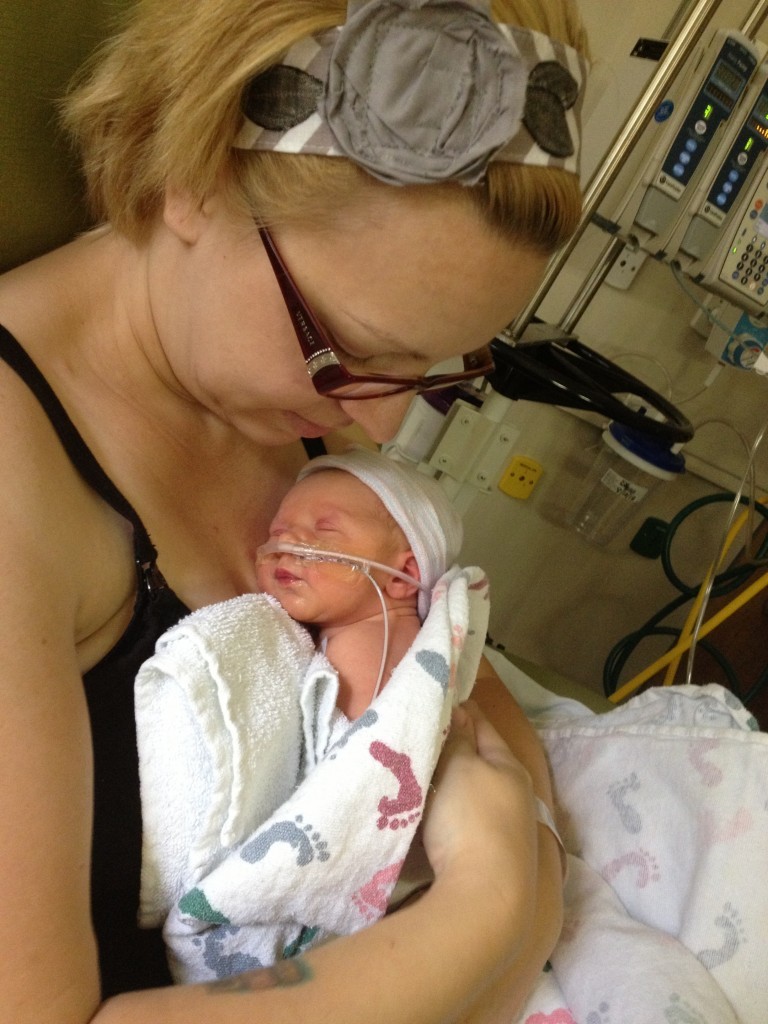 I just wanted to have my family under the same roof.