I love decorating. Have you figured that out about me yet? I'm moving at a snail's pace with the house, but it's coming together and I love it. I don't have a single space that I would call near finished, but there are some corners that are really making me happy. My theme for the entire house has been "happy". I know I've talked about this before and if you follow me on instagram, you'll see me post pictures of my happy corners. You'll also see me post peeks of items that are in the process of being placed. We have eclectic taste, but I always support handmade as much as I can and decided early on that Matilda's nursery would be filled with as much happy handmade color as possible.
One of the things I love the most about the handmade community is that you get to actually know the people who make the things you buy. I've spoken with every single person who made what I'm about to show you, whether it was in person or online in some fashion, and I would call quite a few of them real friends. It means the world to me that Matilda will be surrounded by handmade love.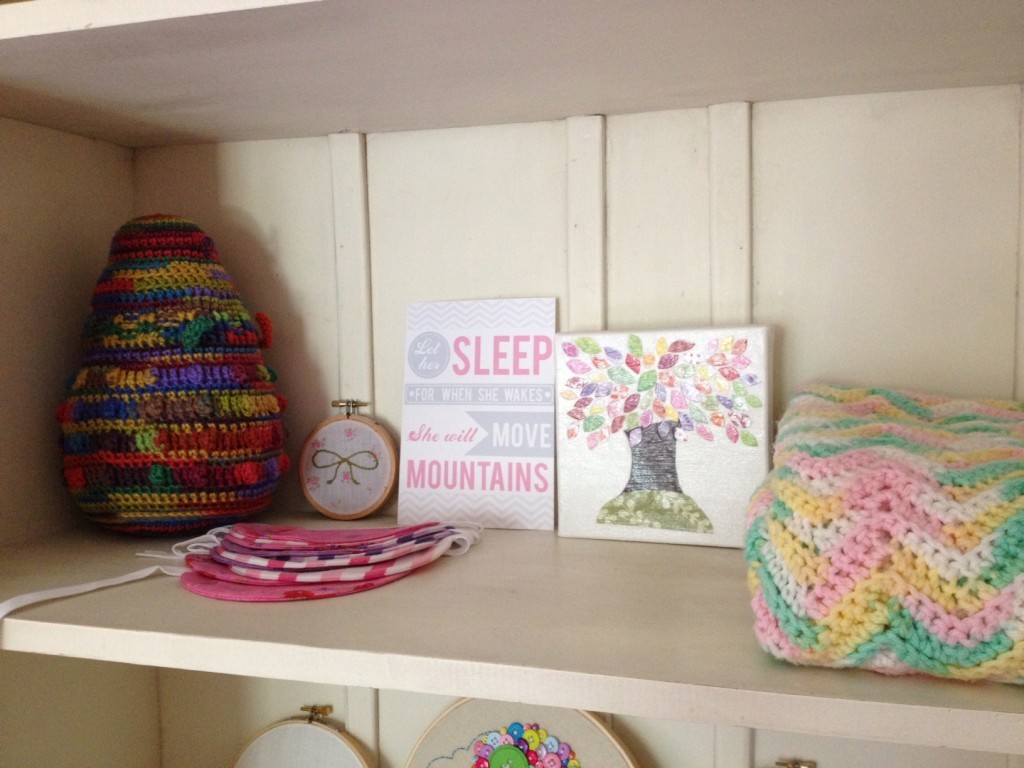 rainbow Dalek by fassbaby, bunting by sand and starfish, hoop by take the cannoli, print by Livy Love Designs
rainbow tree art by The 1500 Tree Project (to raise money for their adoption!)
vintage afghan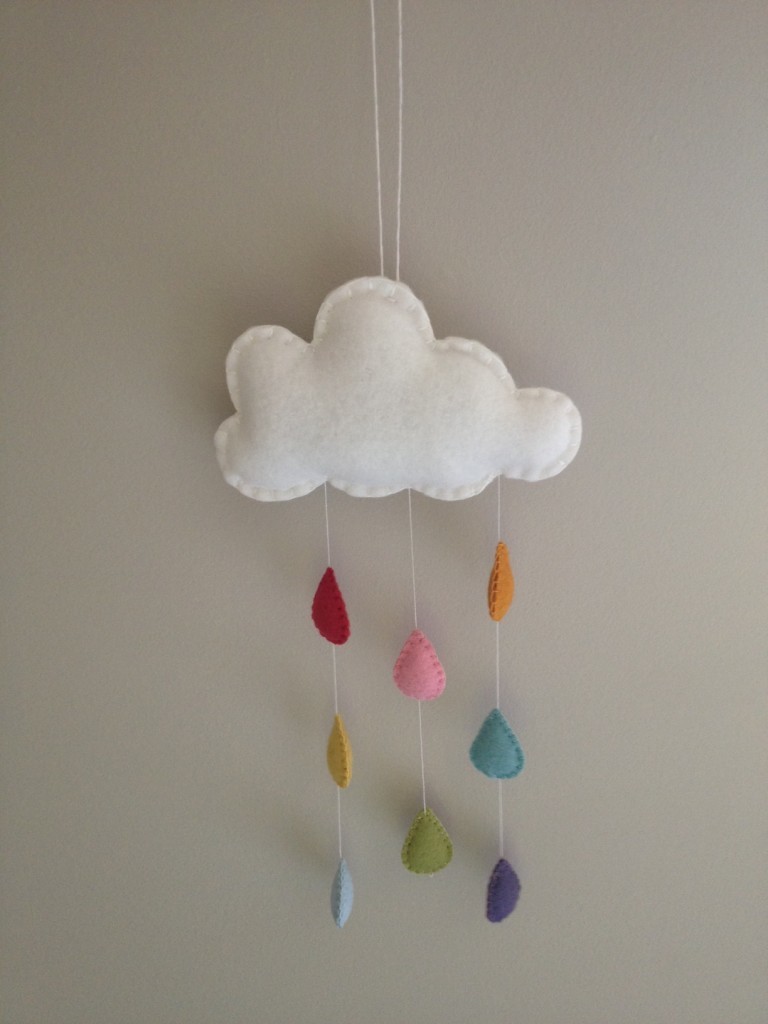 rainbow rain cloud by meme and saysay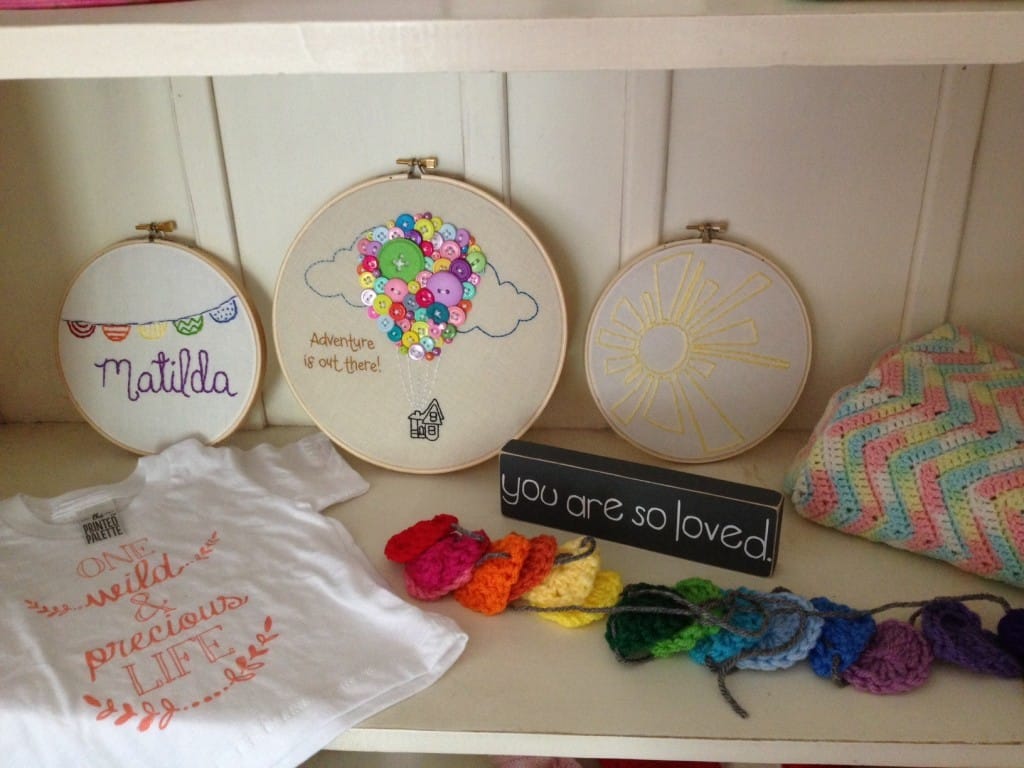 shirt by Printed Palette, Matilda and sunshine hoops by Vintage Sunshine, adventure hoop by Adorkable Me
block by bubblewrappd, crochet heart garland by Red Barn Loft, vintage afghan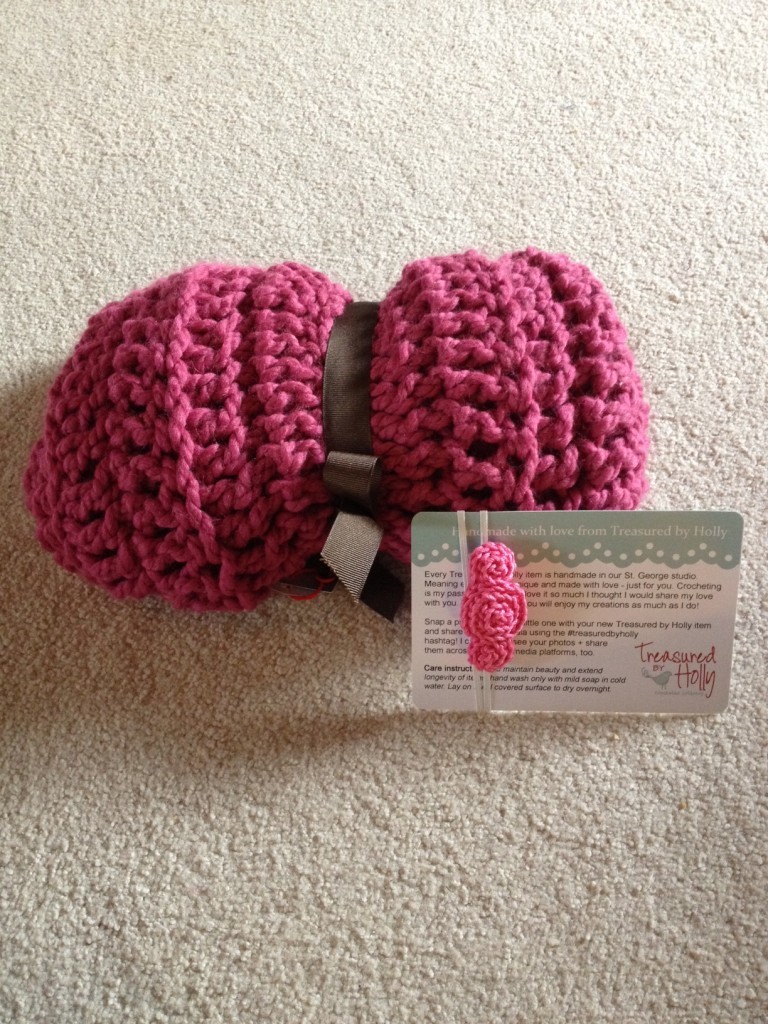 blanket and headband by Treasured by Holly
 I will have more to show you in the coming weeks. I'll also be updating once everything is in place and I can show off the actual nursery. And, of course, sometime soon I'll have Matilda here to model for me. I'm 31 weeks now and we don't really know how long she's going to stay put, so it's the final stretch no matter what.
Do you have handmade shops to recommend for baby related items? Please let me know!