On August 10, 2013, Matilda Ngaire Gould rocketed into this world.
I had been getting increasingly sick as the weeks went on. I was having all sorts of issues, but nothing was ever quite enough for them to give the go ahead to let her come. It all added up to me feeling among the worst I've felt in my life. I had been getting increasing pressure from friends and family to just go into the hospital because they felt that the doctors there would let labor progress if I was already in the building. I was so sick and in so much pain on that Saturday that I finally gave in.
Scott and I got there and I wasn't sure what to tell them. I'd been having contractions for months, so I really didn't think I was in labor. It had been so chaotic at home that a group of friends had suggested having a quiet night somewhere because relaxing would probably kick it off properly. I told the triage nurse about my sickness, pain, and contractions, and I was sent straight up to L&D.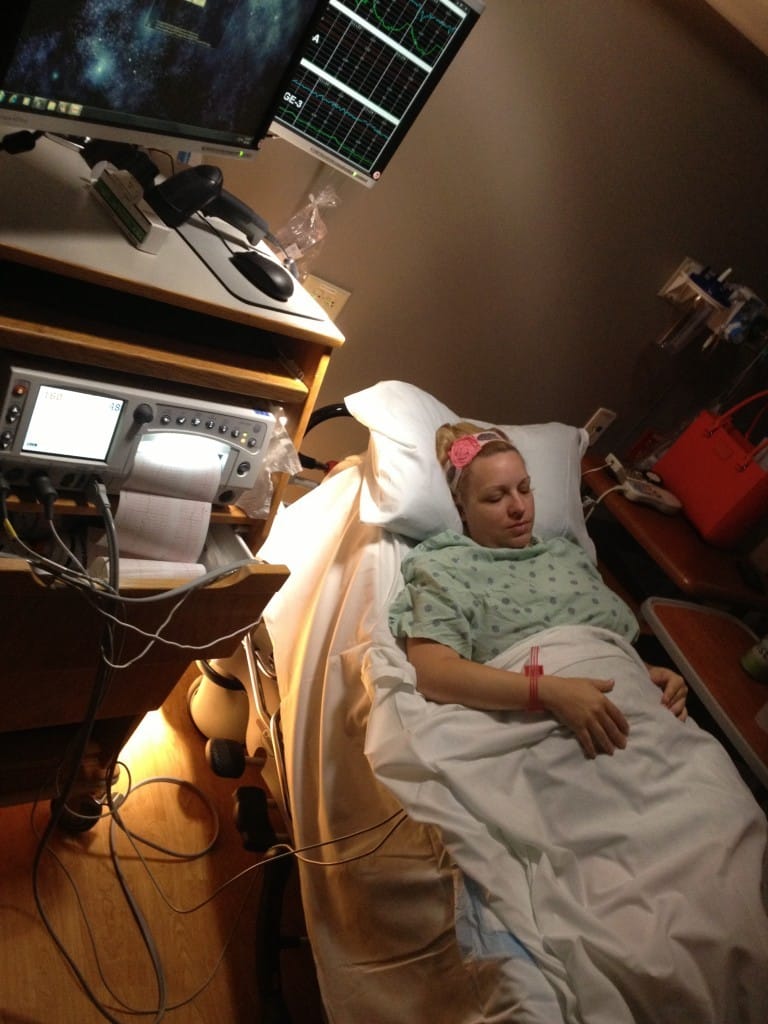 They put me in a monitoring room. I was started on fluids and anti-nausea meds and they hooked me up to see any contractions. The nurse started laughing about me not really feeling them because they were coming solidly four minutes apart. I could feel them once I knew what they were, but they weren't painful at all. I was so calm in the room that I actually fell asleep. The doctor came in to check on me and see what my progression was, and promptly admitted me. I guess my friends were right!
Once labor really starts with me, it never lasts long. One of the many things I've loved about my doctors this time around is that they actually listened to me. Two of my babies were delivered by nurses because the doctor didn't believe I would go so fast. They practically come out on their own.
There wasn't much to do with me other than get the room set up. I can't have epidurals because of a procedure I had as a teenager, so it was just a waiting game. My nurse was great and everyone who came in and out of the room chatted and calmed my nerves. My doctor decided to break my water because Matilda was starting to show signs of stress and we had been down that road before. It was only then that my contractions started getting painful. I was offered painkillers through my IV, but we decided against it after being told that babies are automatically put in the NICU for observation if the mother has had this particular drug.
About half an hour after my water was broken, I was feeling huge pressure and knew it was almost time. With each baby, I've sworn that I would control myself better at this point, but I'm afraid I was rather loud once again. I yelled that I needed to push and everyone came running. I clearly remember nurses smiling, talking me through it, and even laughing at times. The doctor got into position, told me he was impressed, and out popped Matilda, right onto the bed. I'll never forget looking down and seeing her laying on the towels and hearing a nurse say "Wow". My doctor declared her a little peanut. It seemed like forever before she was handed to me and I was afraid there was something wrong. I finally got her in my arms, but knew something wasn't quite right. They kept checking her and taking her. I didn't realize it immediately, but they were giving her oxygen.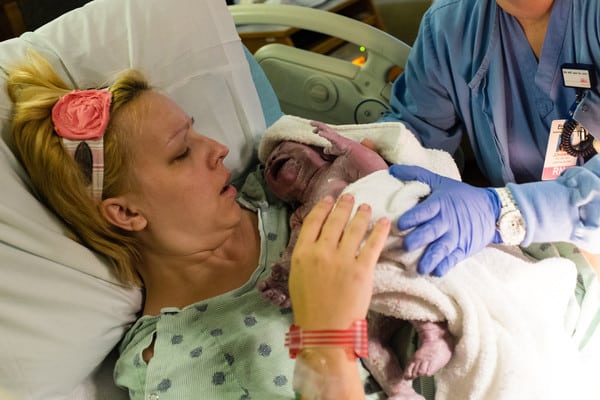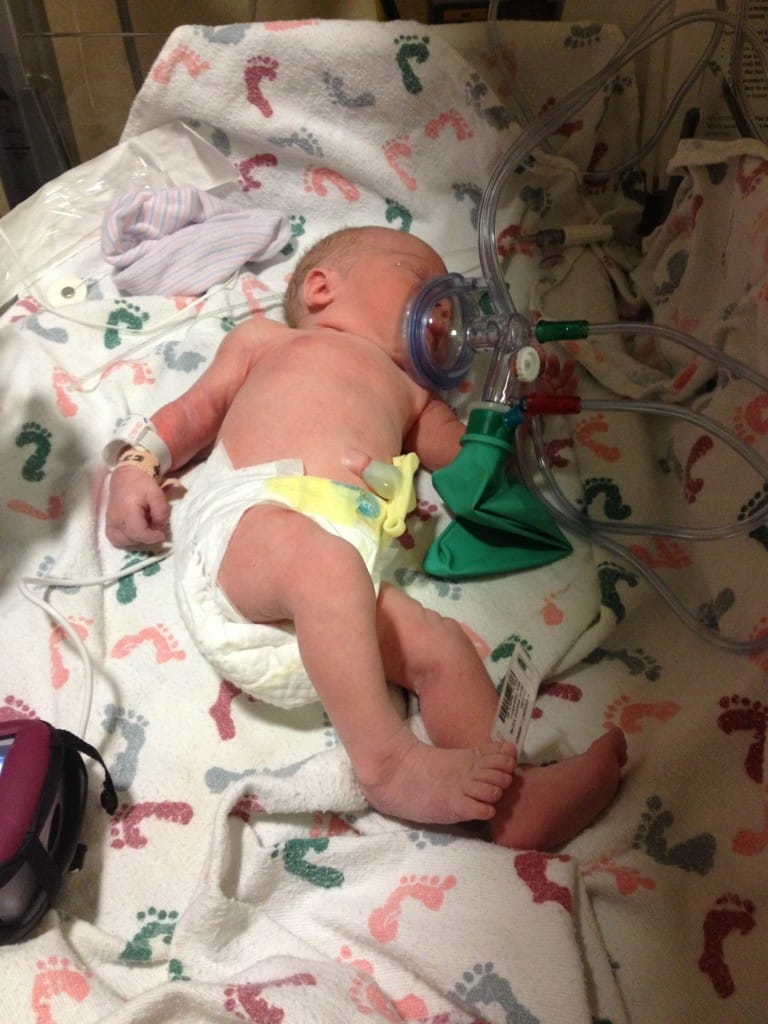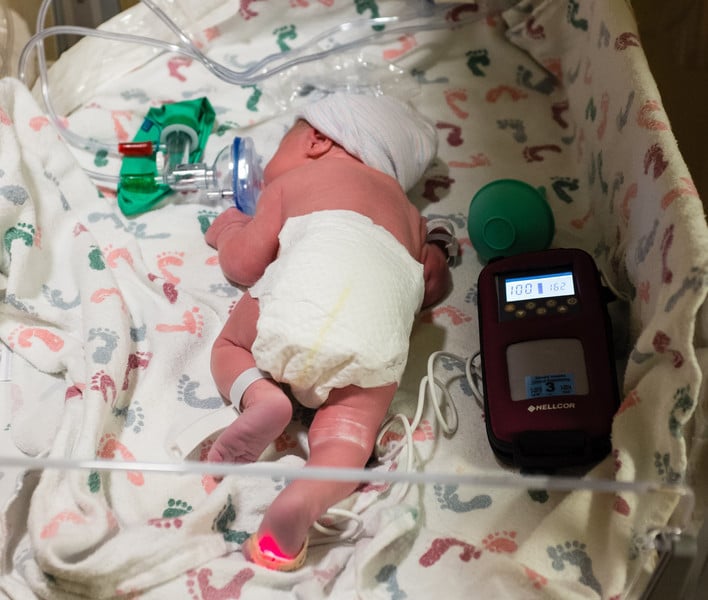 We had let our mothers know that she was here and they jumped in the car with the girls to come see her. The nurse was awesome and made sure Matilda was covered so that the girls wouldn't see that she was hooked up to anything. They were able to see her face and touch her hands. Those moments were amazing. The nurse needed to check her again, though, and said that they needed to take her to the NICU. She just wasn't breathing well. It was sudden, but there was no way around it. My mom snapped a picture of me holding Matilda and told the girls that she'd print one out for each of them when they got home. They had been crying, but that idea got them calmed down.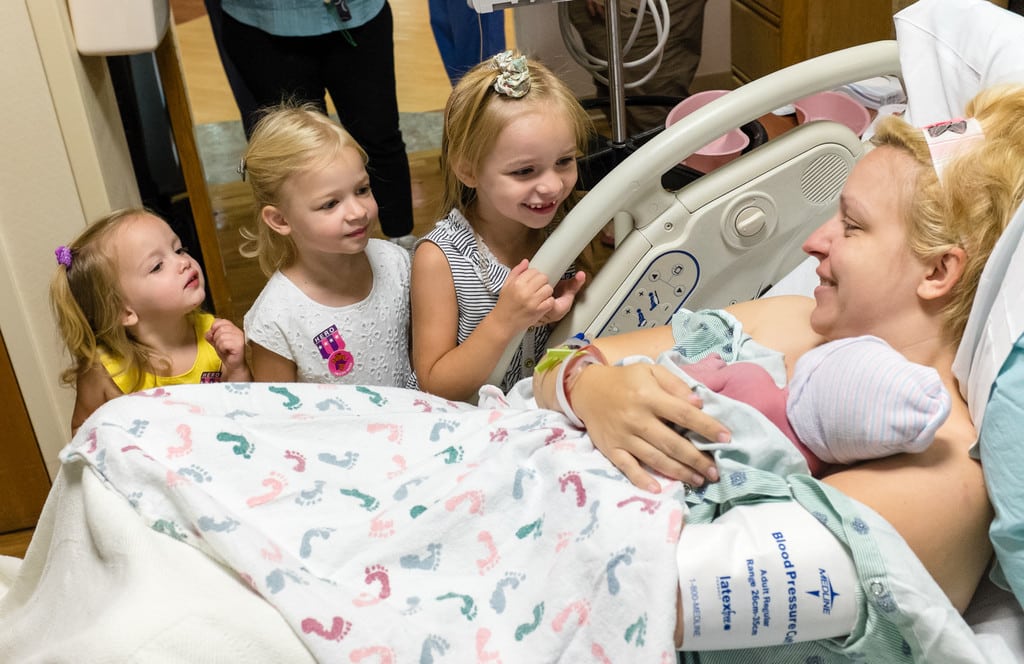 It was time to clean me up and move me to the recovery room. We got to my room and were told we could go see her. Quite unexpectedly, we were dealing with our third NICU baby.