I'd be willing to bet that if I asked you to name something about Greece, whether you've been there or not, your answer would include either Athens and the Acropolis or Santorini and the islands. While those are great places, there's so much more to Greece that's worth exploring. There's a not-so-hidden (seriously, it averages over 1000 meters above sea level) gem in Arcadia in the heart of the Peloponnese that will take your breath away with its views, history, and hiking. The mythical mountain Menalon is home to the Menalon Trail and is an epic hiking experience unlike any other.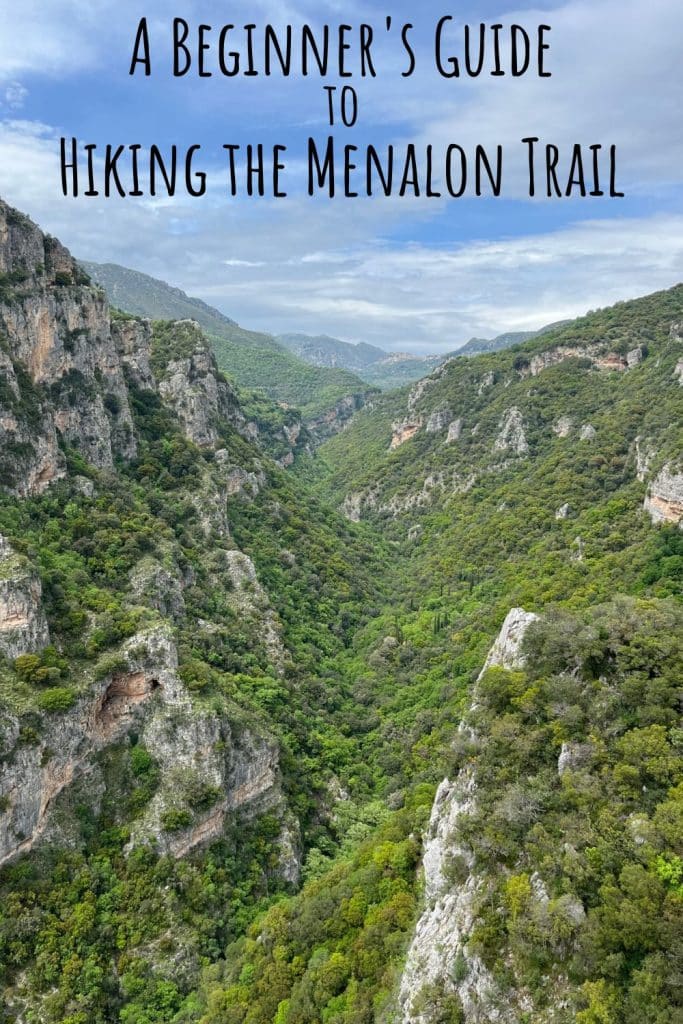 I've found that, without initially realizing it, so much of my travel is about escape. Travel is my refuge and has become a necessary part of my well-being. The last few years have emphasized how important it is in my life and not having it was…not good. Hiking the Menalon Trail (or at least a portion of it) unexpectedly brought me a sense of closure–there was a sense of adventure in each step, amazing views to take in, and a feeling of release as I worked my way through the most satisfying hike I've encountered in years.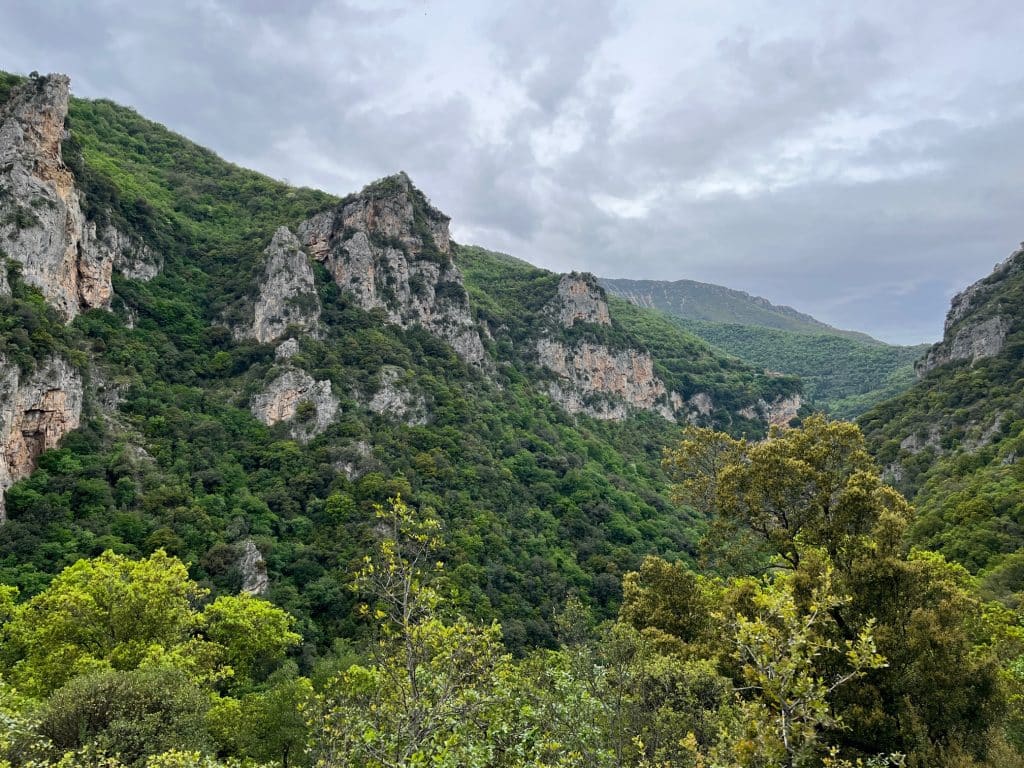 The Menalon Trail
The Menalon Trail is broken up into eight naturally occurring sections. In total, the trail is 75km long and averages five days of walking time. The trail today makes use of ancient paths used to get people and mules between villages and monasteries, hence the different sections. We hiked part of the first section that has its starting point in Stemnitsa (the official start of the trail) and ending in Dimitsana. This section took us through the gorge of the Lousios river and past the monasteries of the Prodromos, the old Philosophou Monastery (ruins that date around 963 A.D.), and the New Philosophou Monastery. It is technically a 13km section but we skipped a small portion of it.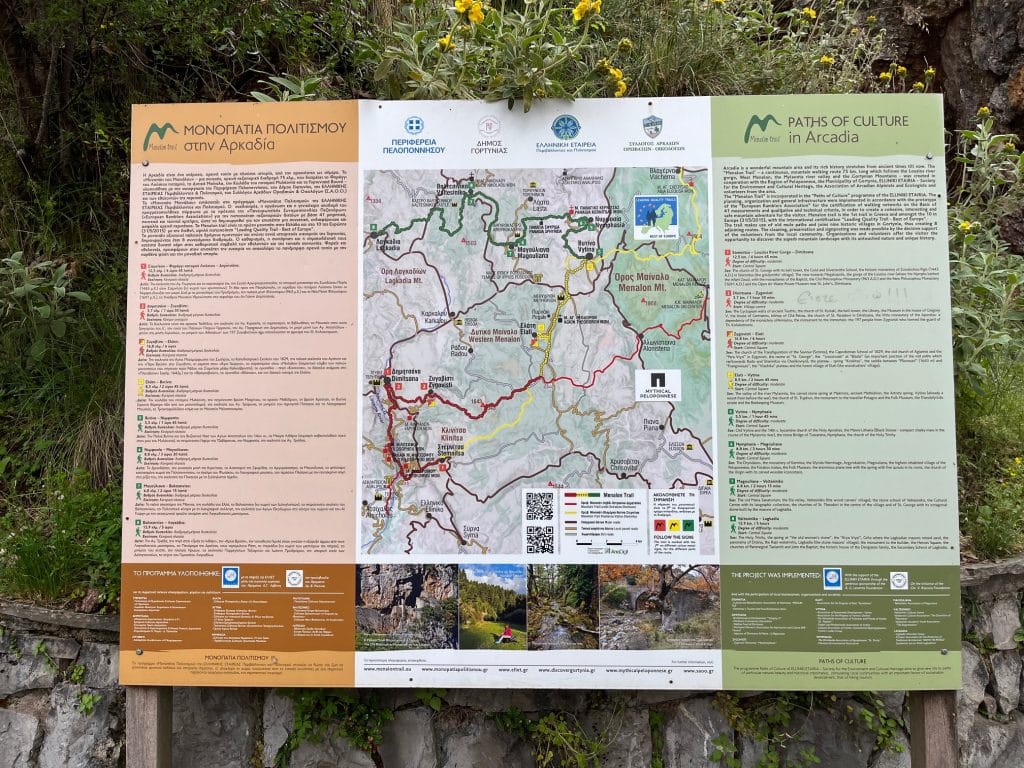 The trail is well marked with maps at the starting points to each section that tell you everything you need to know. You're never far away from a trail marker, although I found our trail to be so clearly defined that losing our way wasn't a concern for me. Our guide, Dimitrios, told us that he spent much of the pandemic hiking the trail and replacing the markers so that they're fresh and brightly colored.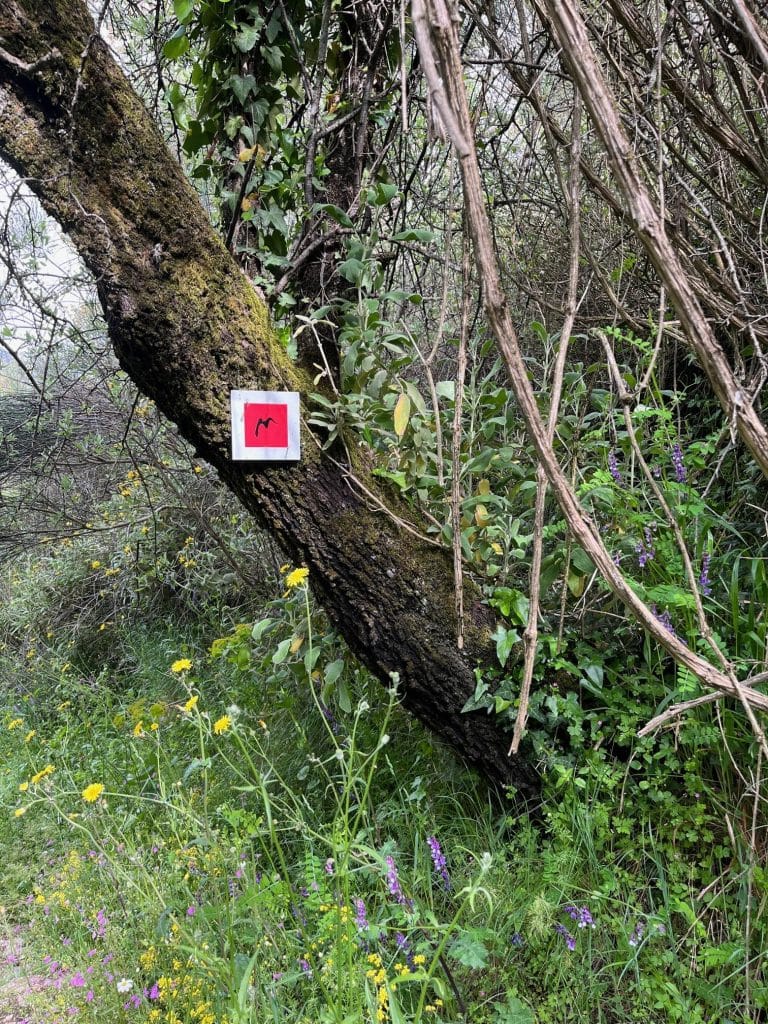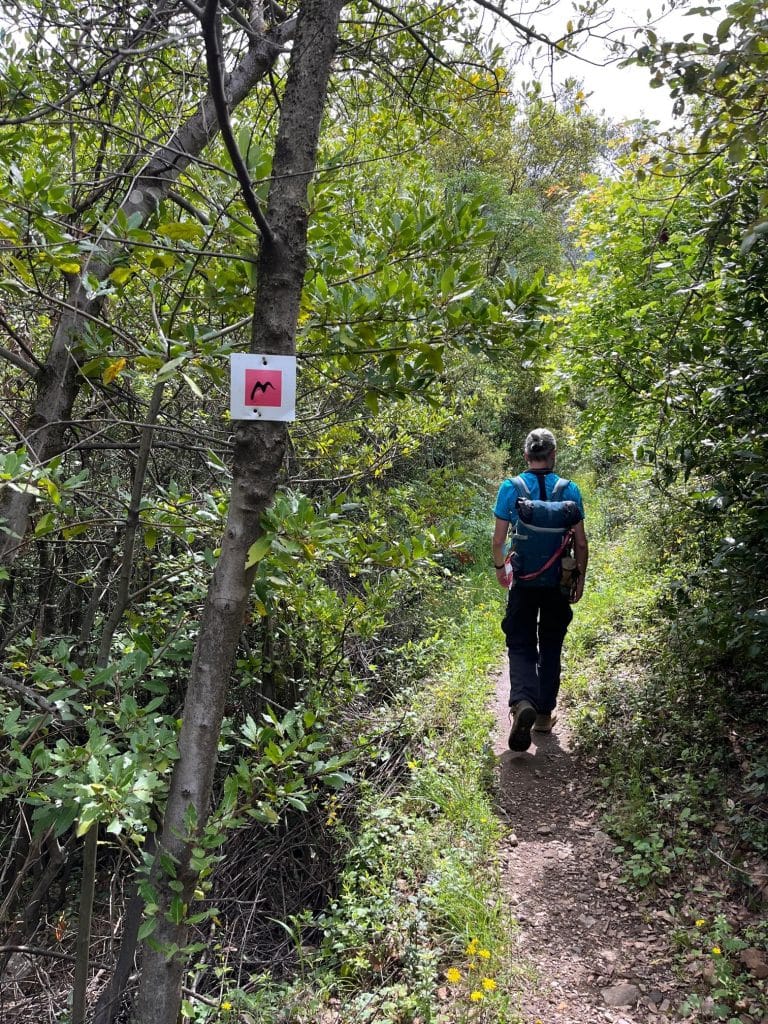 I love hikes that are challenging enough that I need to concentrate on the hike itself instead of what's going around in my head. Getting to that place isn't easy for me but I found it with this one. It was challenging enough that I could zone out, but comfortable enough that I could snap back and chat if I ended up next to one of my group-mates for a bit. The Menalon Trail is rated as a moderate difficulty–it's not recommended for beginner hikers. Hiking shoes are a must–I wore my sneakers because I ignored our packing list as I was trying to save space in my backpack. I was ok, but barely at times and only because the trail was dry and I'm a regular hiker.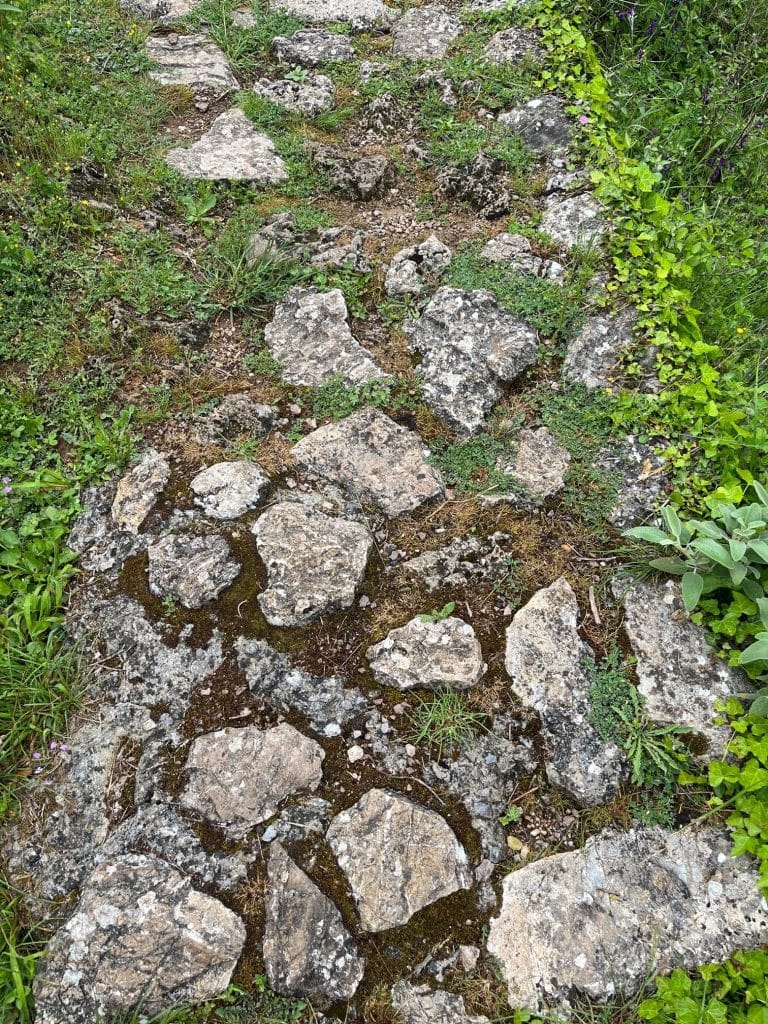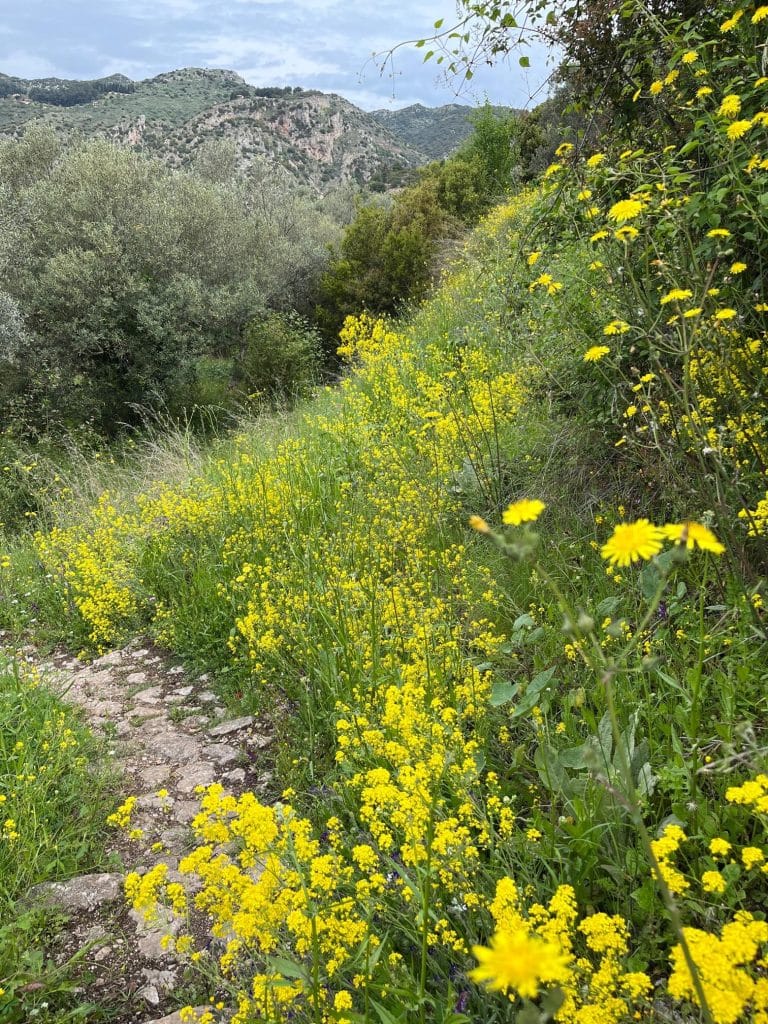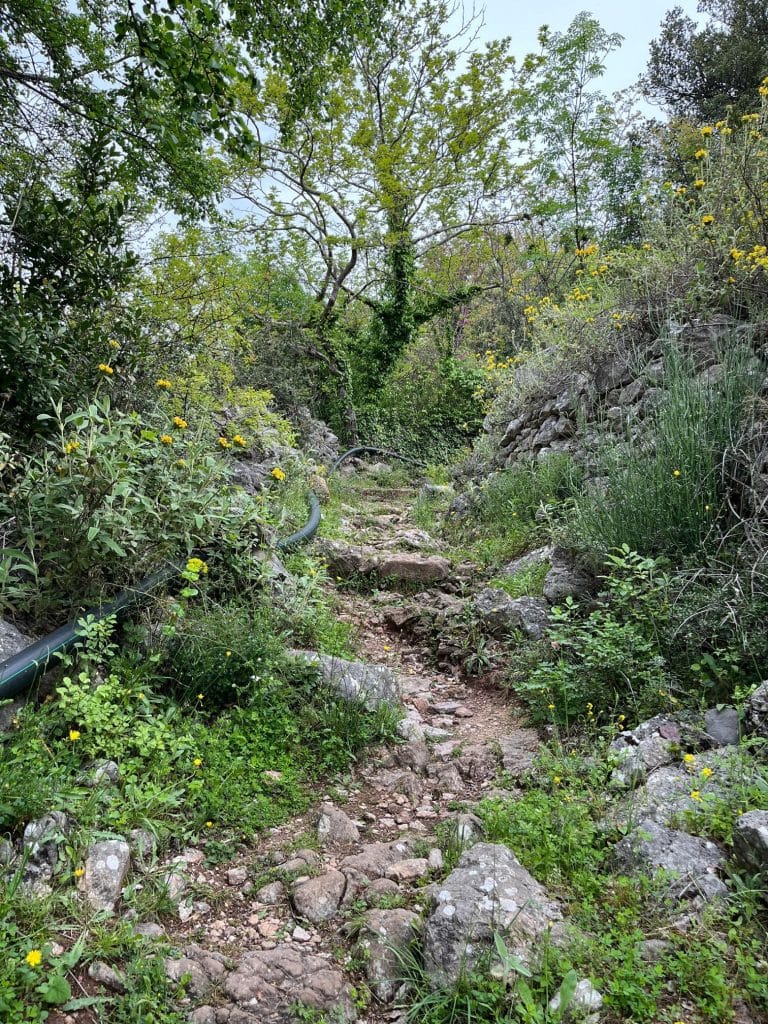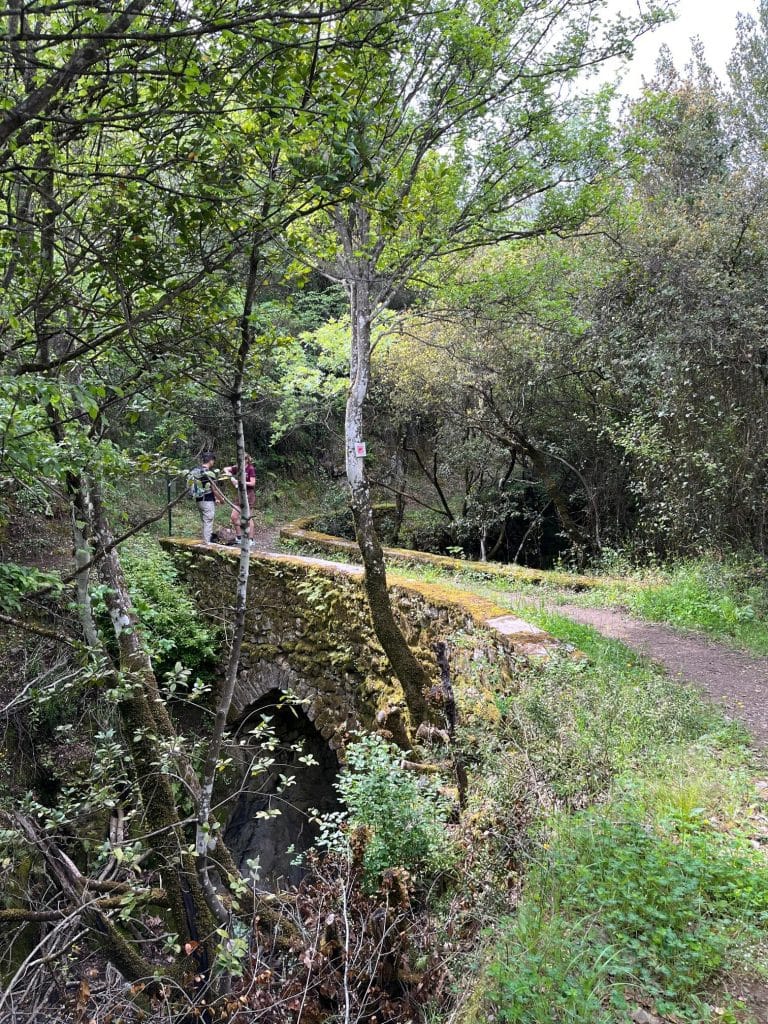 The terrain is varied–you'll encounter cobblestones, gravel, dirt, grass, roots, bridges–you name it, the trail has it. Steep inclines, rocks and branches to climb over or duck under, uneven stairs, narrow walkways with steep drops on one side–this section of the trail had it all. Some people prefer to use hiking poles for the trail due to so much going on.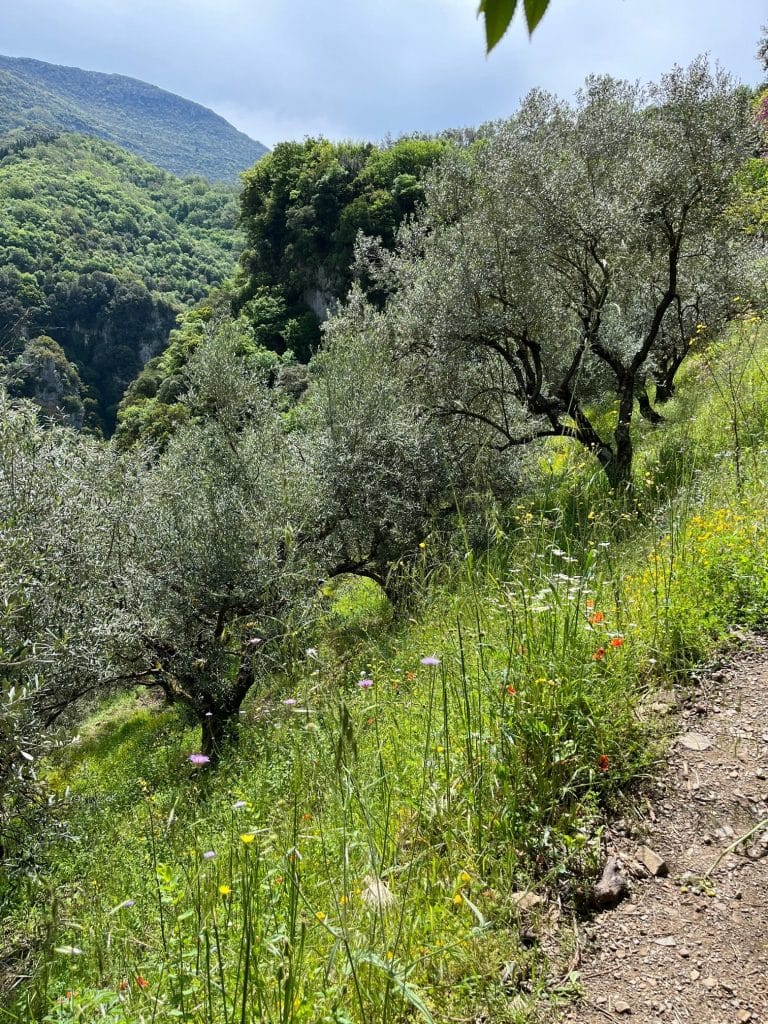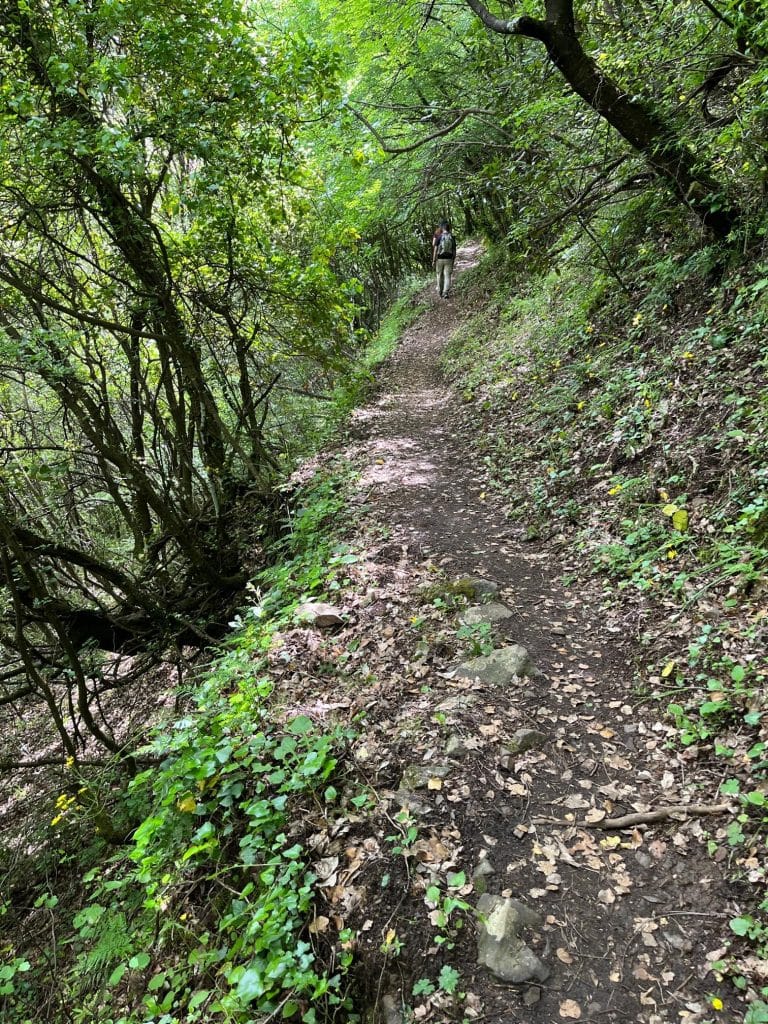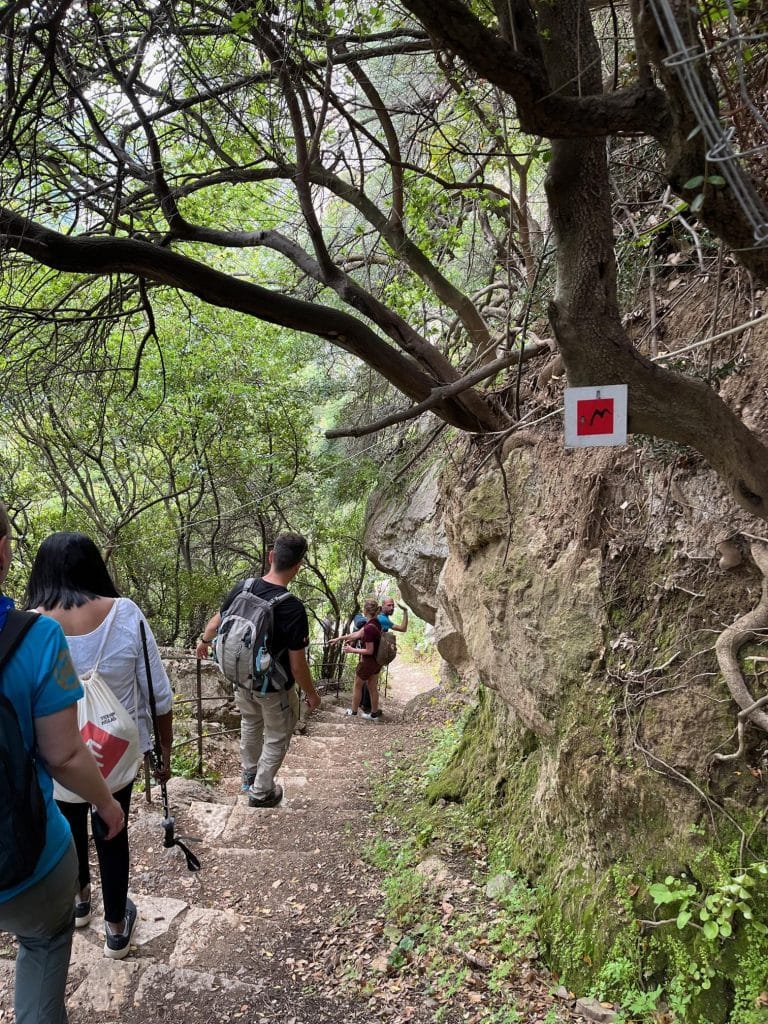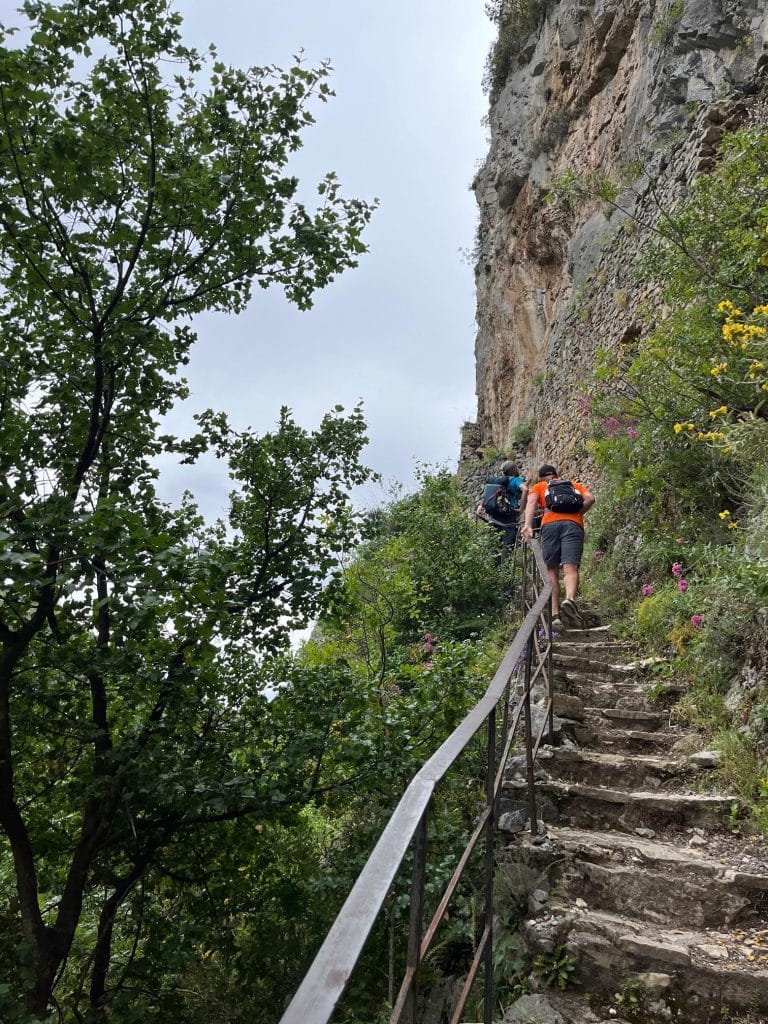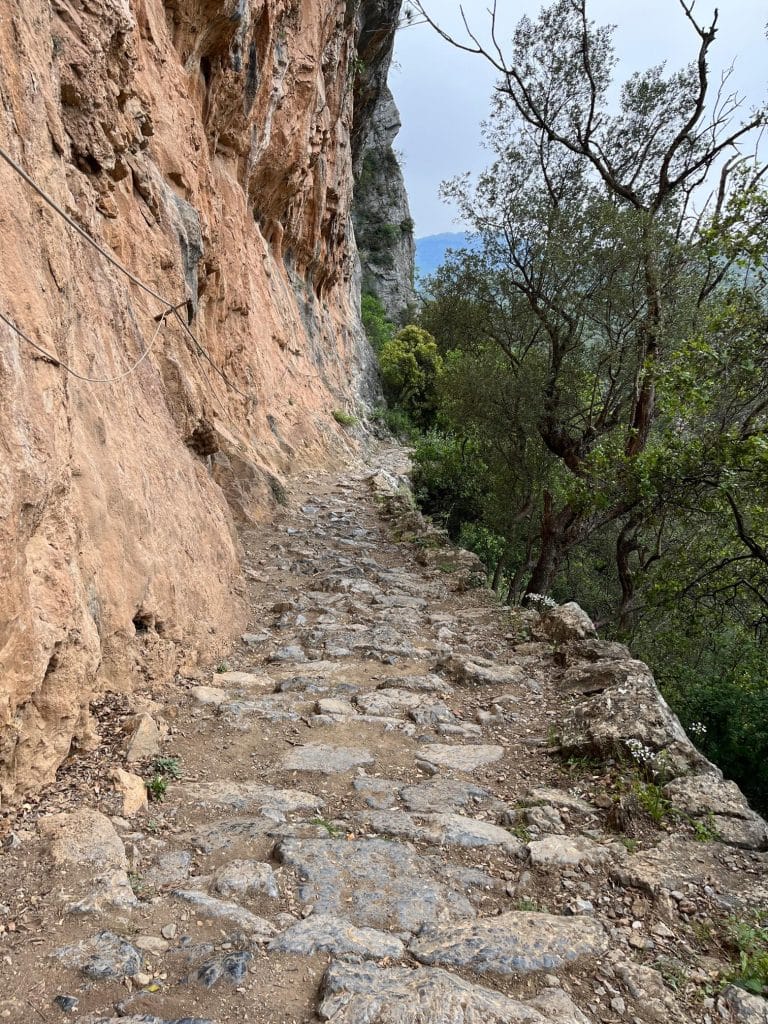 Be prepared for wildlife. We encountered super friendly farm dogs, mules, and at times I was positively covered in silkworms. Mules still use the trail to get from one place to another and they always have the right of way. They have bells, so you can hear them coming, but you will need to get off the path so they can pass. Don't approach them from behind–they really do kick.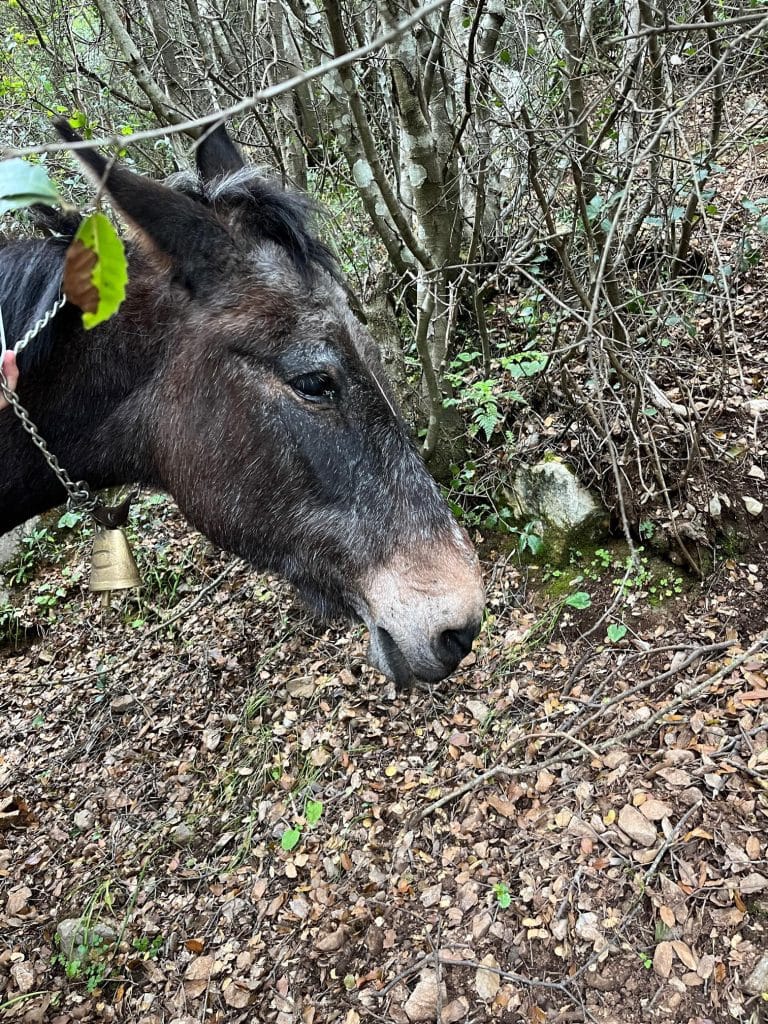 I'm a mountain girl at heart. I'm never happier than when I'm nestled amongst the trees or seeing the valleys and peaks around me. Hiking the Menalon Trail in the Gortynian Mountains felt like comfort and I only wish the hike had been longer. We went from being completely hugged by trees to open spaces with magnificent views, from lush vegetation to rocky cliffs. At no point did the hike feel boring–the changing landscape and interesting terrain, while traversing a gorge with historical sites on either side, made for a day I won't forget.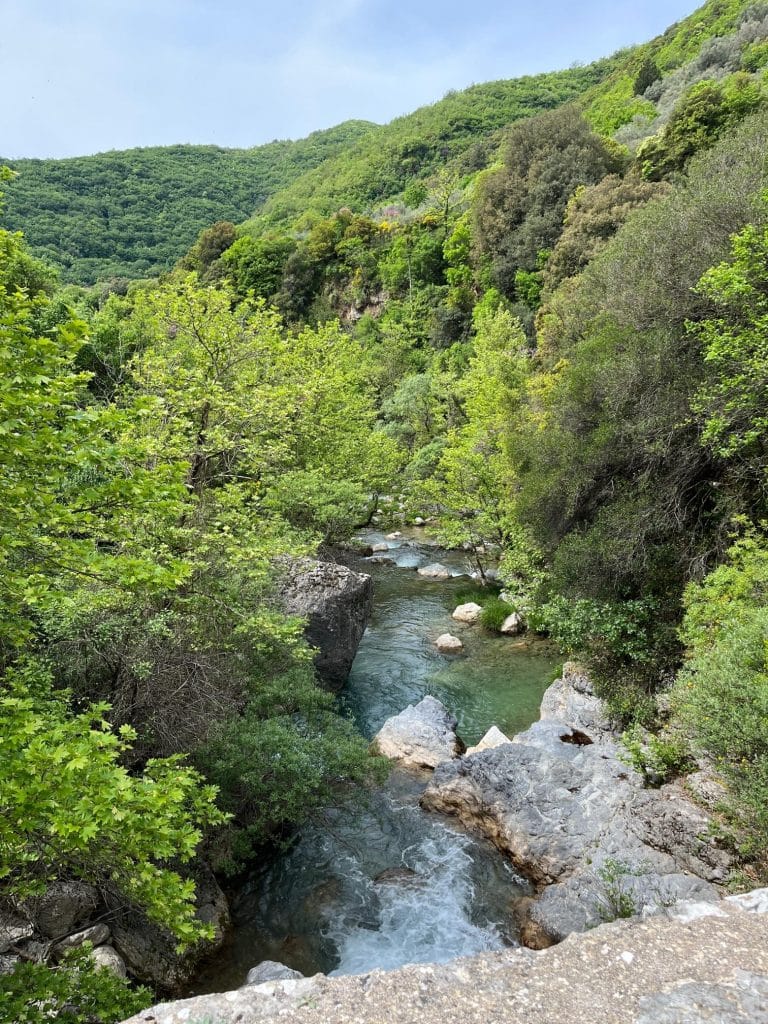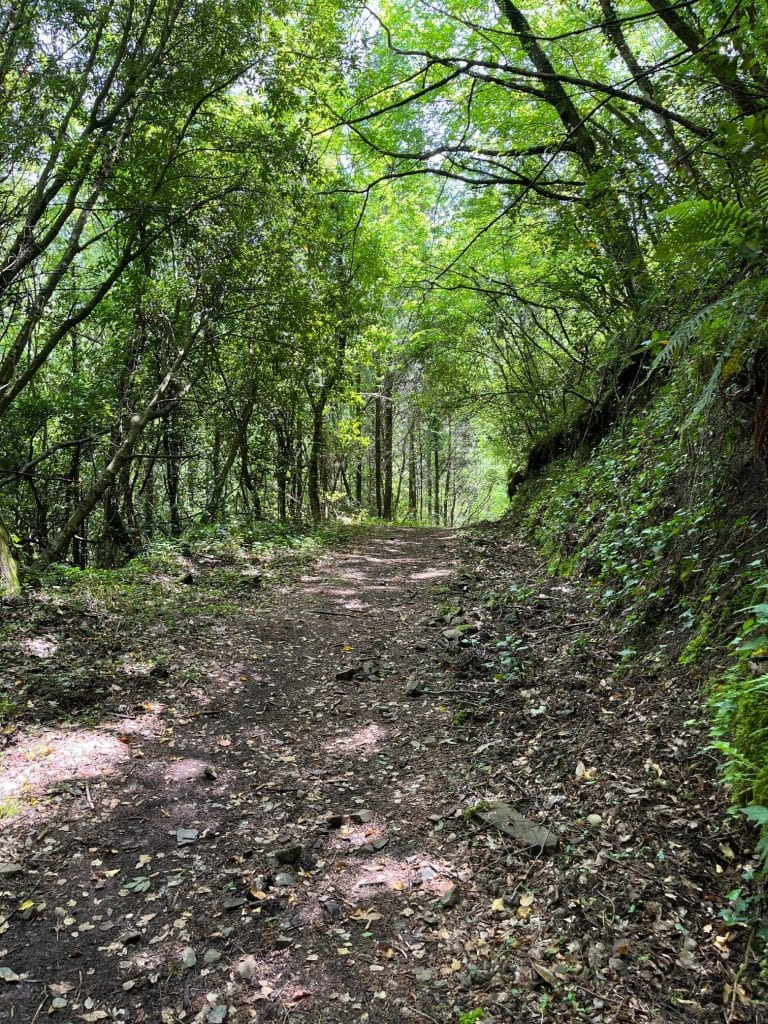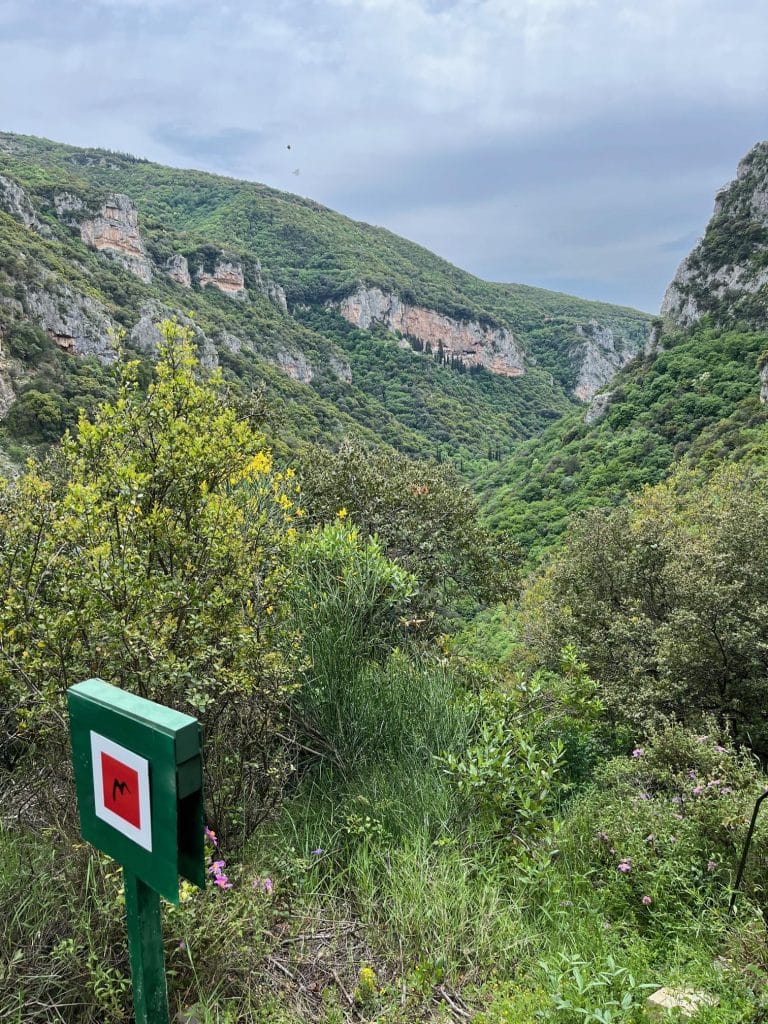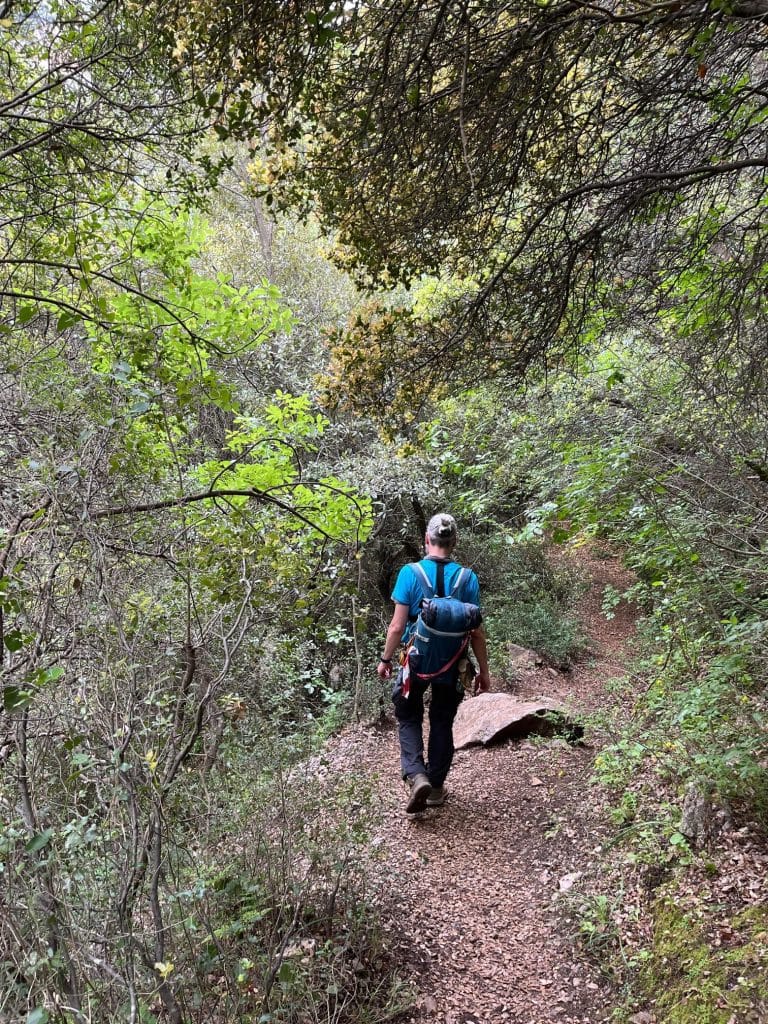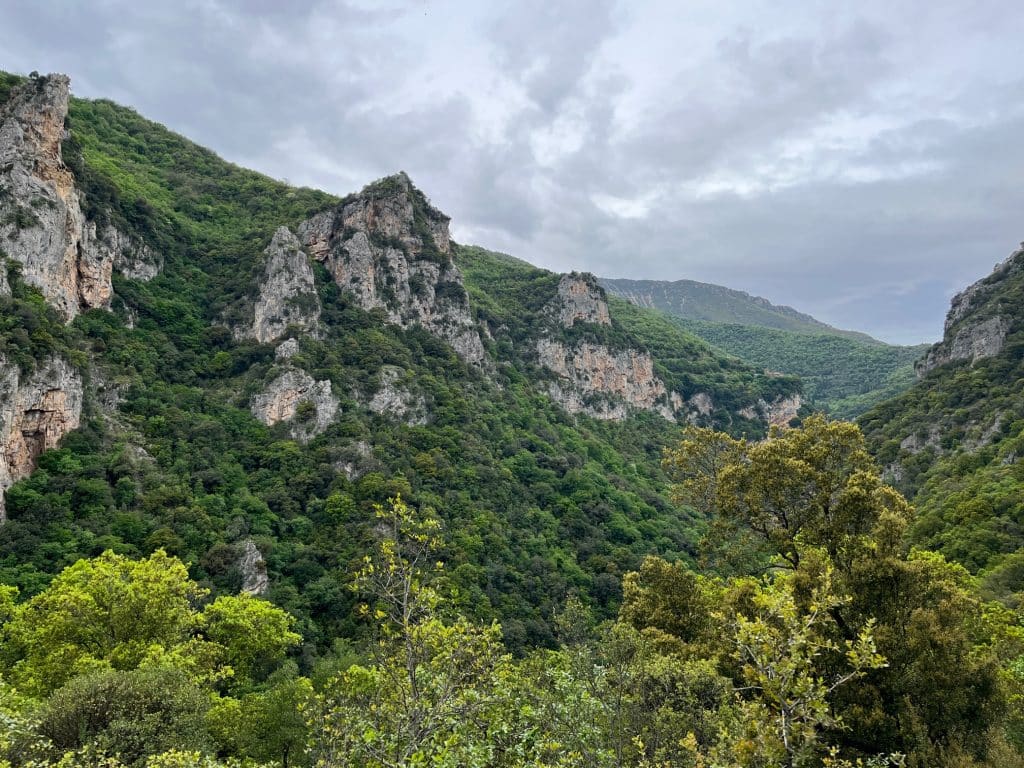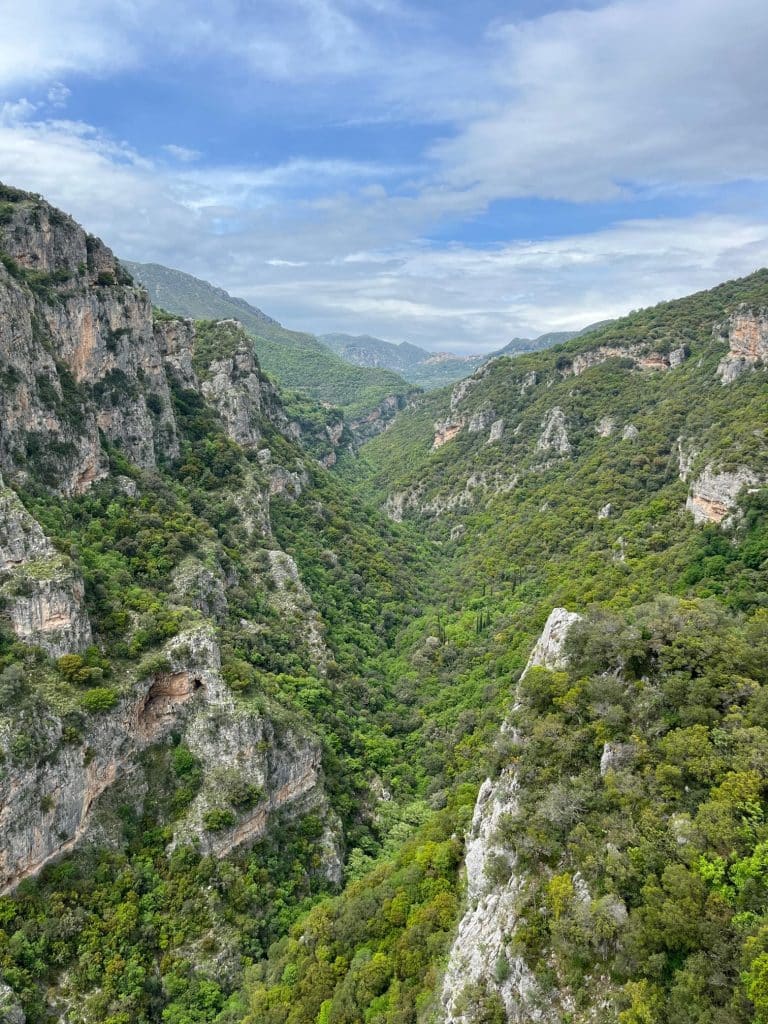 Trekking Hellas
If you're wanting to hike but would prefer to have a guide, Trekking Hellas is the way to go. They were in charge of our hike (and entire FAM), and we couldn't have asked for better. Their knowledge of the sites, the history, and the trail itself can't be surpassed. Trekking Hellas offers a lot of options, from from small-group single day guided hikes to an epic self-guided tour of the entire trail. They also offer whitewater rafting and canyoning experiences.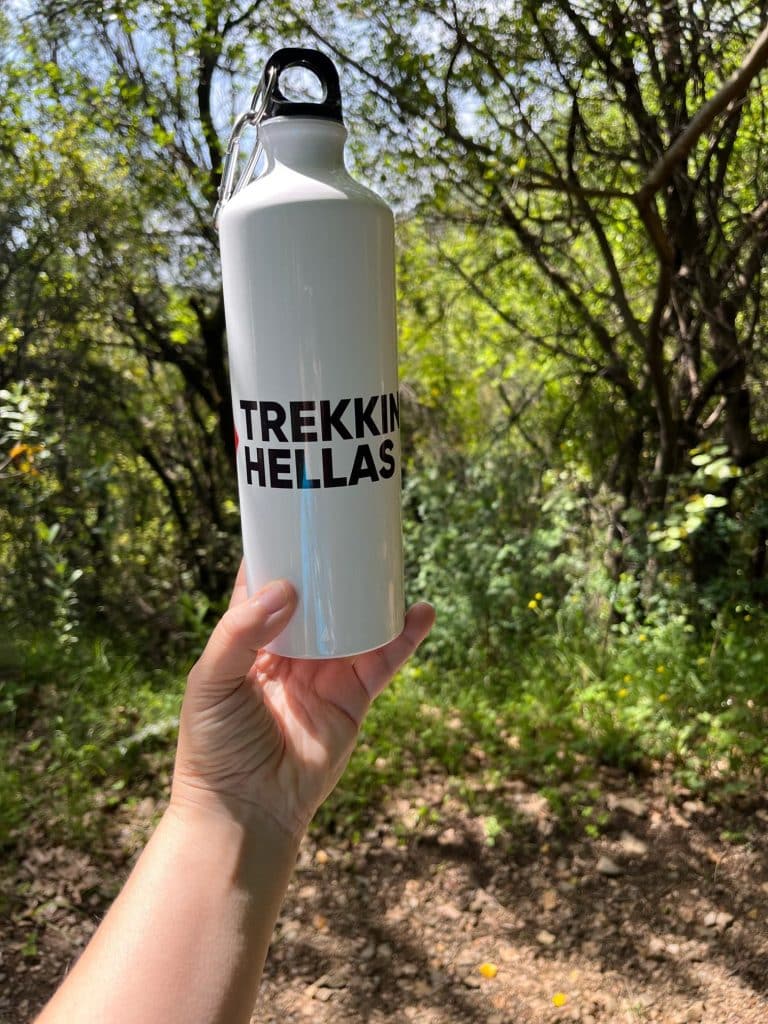 General Hiking Guidance
General hiking rules apply to the Menalon Trail. Wear good hiking socks and boots. This hike is in the woods, so wear pants, not shorts. Check the weather beforehand and be prepared with jackets or extra clothing if necessary. If there has been recent rain, the trail could be slippery and water may have risen. Leave early enough in the day that you complete each section before nightfall. Bring a backpack to carry water (I feel like I shouldn't have to say this but I'm still surprised that people set out without water), food (I tend to stick with granola bars), and a couple of plastic bags (pack it in pack it out rules always apply–don't be that person).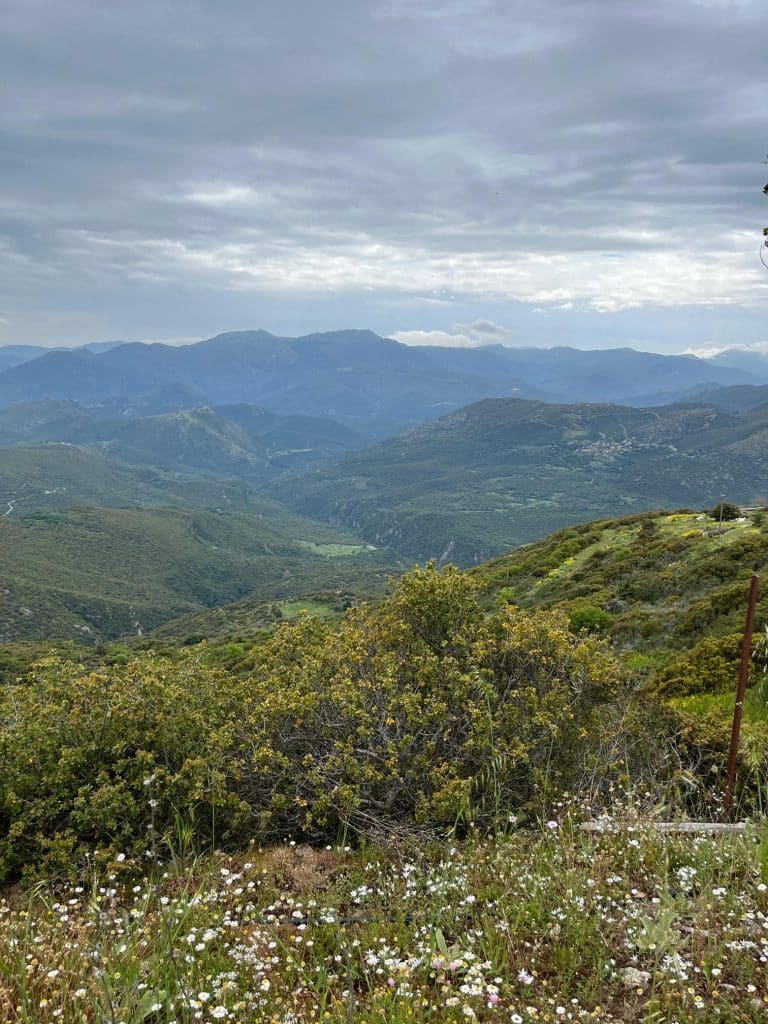 To say I enjoyed hiking the Menalon Trail doesn't feel quite right–it was much more than that. I am so incredibly grateful for the experience and a huge thank you goes out to Trekking Hellas and TBEX for putting together this opportunity. I have been daydreaming about going back for the entire trail and am looking forward to the day that can happen.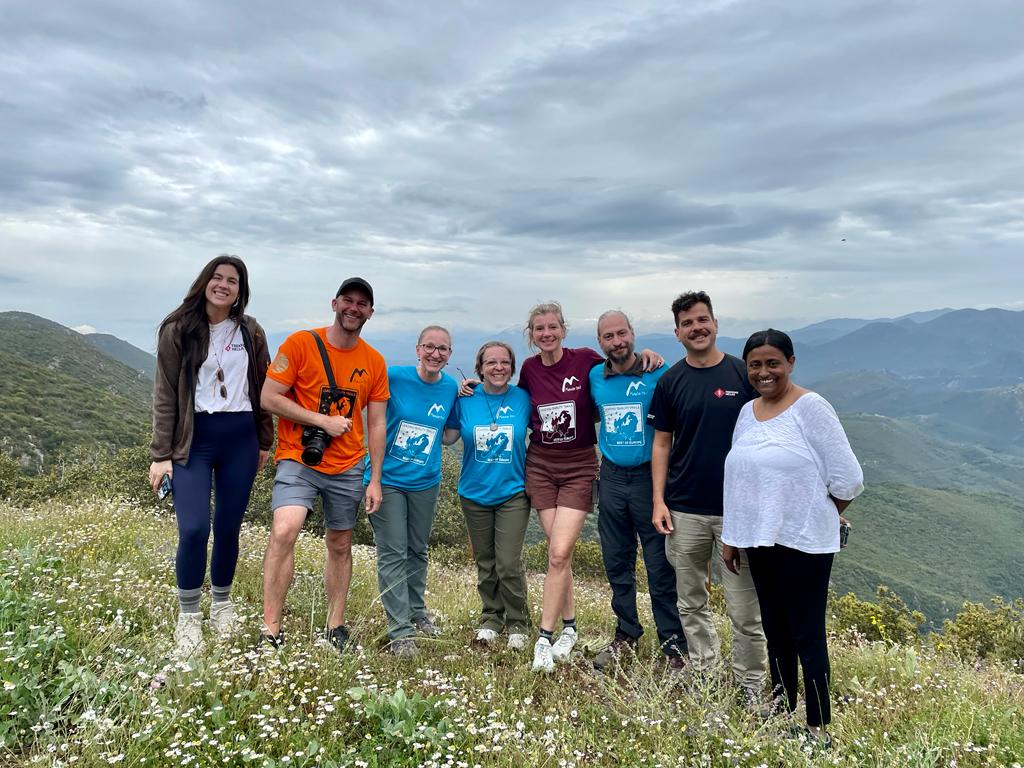 Want to learn more about the history of the Menalon Trail? Here you go!