Papyrus, the remarkable ancient writing material, holds an enduring legacy in the history of Egypt. This unique plant-based material not only served as a medium for recording knowledge but also played a significant role in shaping Egyptian culture. In this article, we embark on a journey to explore the cultural significance of papyrus in Egypt and unravel the techniques employed in its production. Join us as we delve into the captivating world of papyrus, tracing its roots to the Nile Delta and uncovering the secrets of its creation.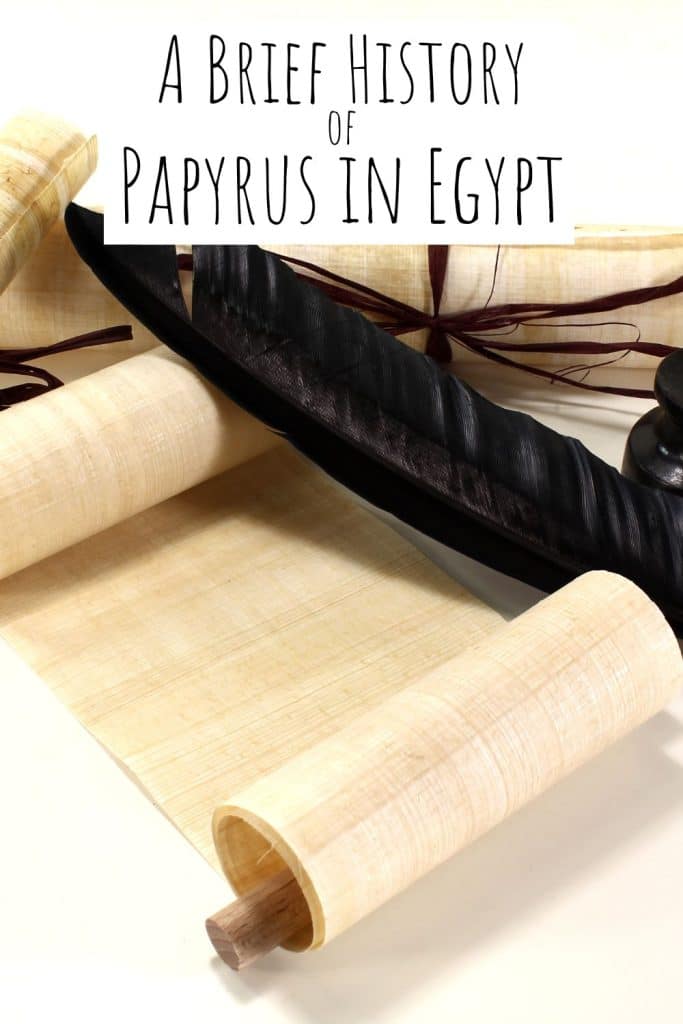 Origins and Cultural Significance
The story of papyrus begins in ancient Egypt, where this remarkable plant thrived along the banks of the River Nile. The Egyptian civilization considered papyrus a divine gift, attributing its discovery to the Egyptian sun god Ra. This plant's significance extended far beyond its practical use as a writing material.
Papyrus was intimately entwined with Egyptian culture and religion. It symbolized the emergence of knowledge, prosperity, and the eternal cycle of life. Papyrus scrolls and documents provided insight into various aspects of Egyptian life, from religious texts, medical prescriptions, and legal contracts to historical records and literary works – making the cultural and historical significance of papyrus scrolls huge! The preservation and widespread use of papyrus contributed to the flourishing of Egyptian intellectual pursuits, ensuring the transmission of knowledge across generations. The role of papyrus in preserving Egyptian knowledge is highly important!
How was papyrus made in Egypt?
Creating papyrus required a meticulous process that demanded skill and precision. The techniques involved in transforming raw papyrus reeds into a writing surface showcased the ingenuity of the ancient Egyptians.
1) Harvesting and Preparation:
The first step in papyrus production involved the careful selection and harvesting of mature papyrus plants. The Egyptians primarily gathered the Cyperus papyrus, a species known for its tall stalks and sturdy fibers. After harvesting, the stalks underwent meticulous preparation, where the outer green layer was stripped away to reveal the pithy inner core.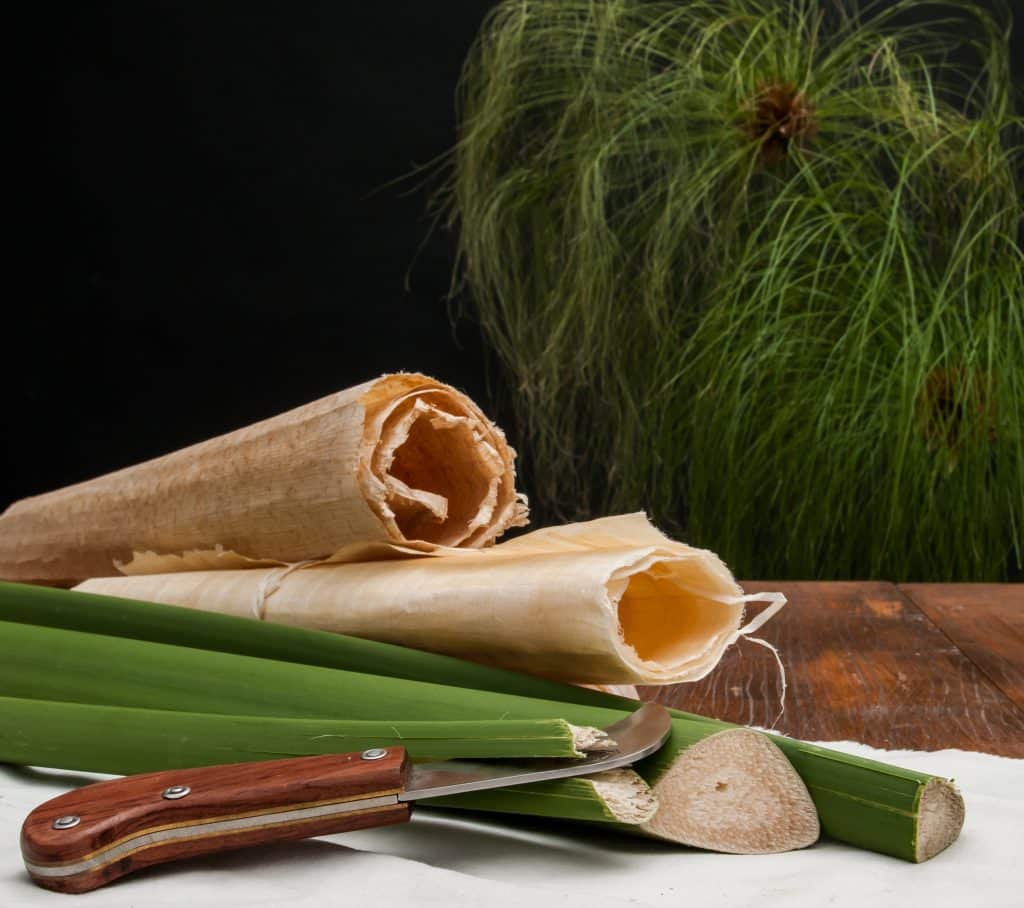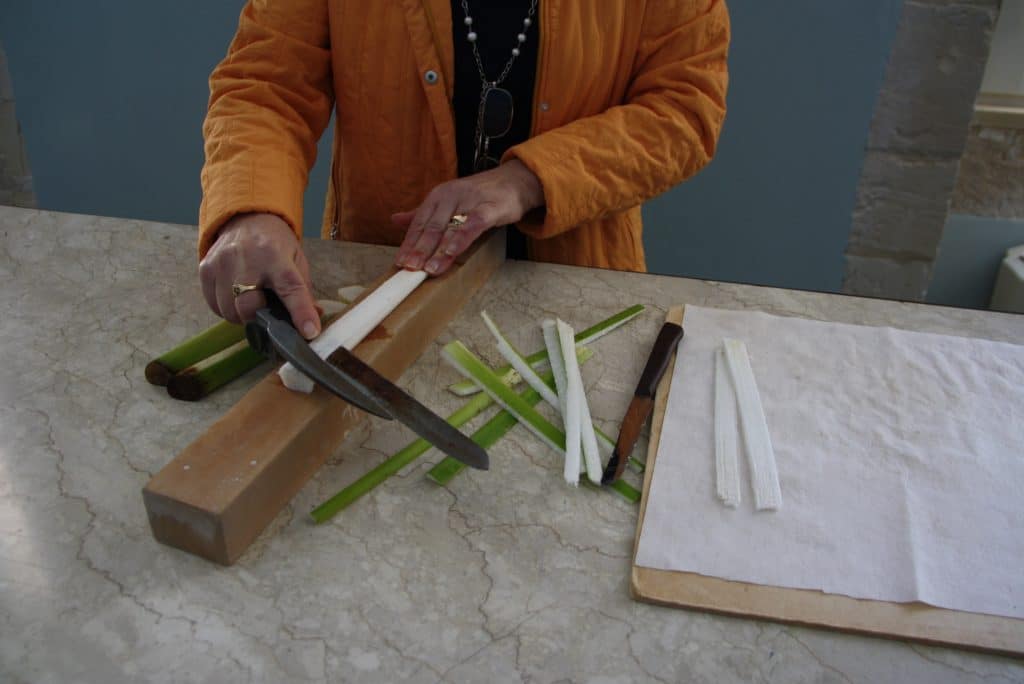 2) Soaking and Layering:
To ensure the pliability and durability of the papyrus, the inner core was sliced into thin strips, typically measuring around 6-8 cm in width. These strips were then soaked in water for several days, allowing them to become more flexible. The softened strips were then laid out in a crisscross pattern, forming a two-layered sheet. The layers were carefully aligned, with the second layer placed perpendicular to the first.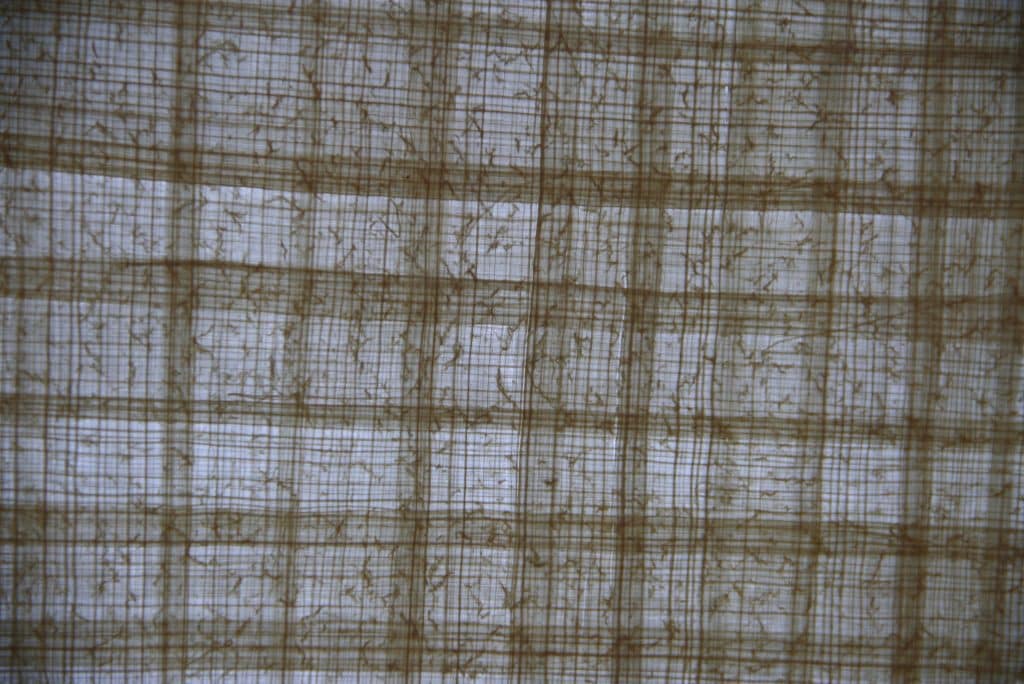 3) Pressing and Drying:
Once the layers were aligned, the papyrus sheet was pressed to remove excess moisture and facilitate adhesion. Heavy weights or boards were applied to achieve a uniform and compact surface. Following the pressing, the papyrus was left to dry in the sun for several days. This crucial step ensured the preservation of the papyrus' structural integrity and prevented the growth of mold or decay.
4) Finishing Touches:
After the drying process, the papyrus sheet underwent further refinement. The surface was polished with a smooth stone or shell, creating a fine, receptive writing surface. The finished papyrus sheet was then cut into the desired size and could be used as a scroll or folded into a codex.
Legacy and Contemporary Appreciation
The legacy of papyrus lives on today, both in Egypt and across the world. Although modern writing materials have replaced papyrus, its cultural significance and historical value continue to captivate scholars, historians, and enthusiasts.
In Egypt, papyrus remains a celebrated symbol of the nation's rich heritage. Visitors to Egypt can explore museums dedicated to papyrus, witness skilled craftsmen reenacting ancient techniques, and even purchase authentic papyrus art.
Moreover, the art of papyrus-making has transcended time, inspiring contemporary artists and craftsmen. Talented individuals continue to experiment with traditional techniques, creating beautiful replicas and artistic interpretations of ancient papyrus. These pieces not only honor the cultural significance of papyrus but also serve as a testament to the enduring allure of this ancient craft.
The history of papyrus in Egypt unveils a fascinating tale of cultural significance and skilled craftsmanship. This humble plant-based material played a pivotal role in shaping Egyptian civilization, preserving knowledge, and transcending time. The meticulous techniques employed by ancient Egyptians transformed raw papyrus reeds into a medium that recorded the wonders of their society. Today, the cultural legacy of papyrus endures, captivating enthusiasts and serving as a reminder of the boundless human pursuit of knowledge and artistic expression.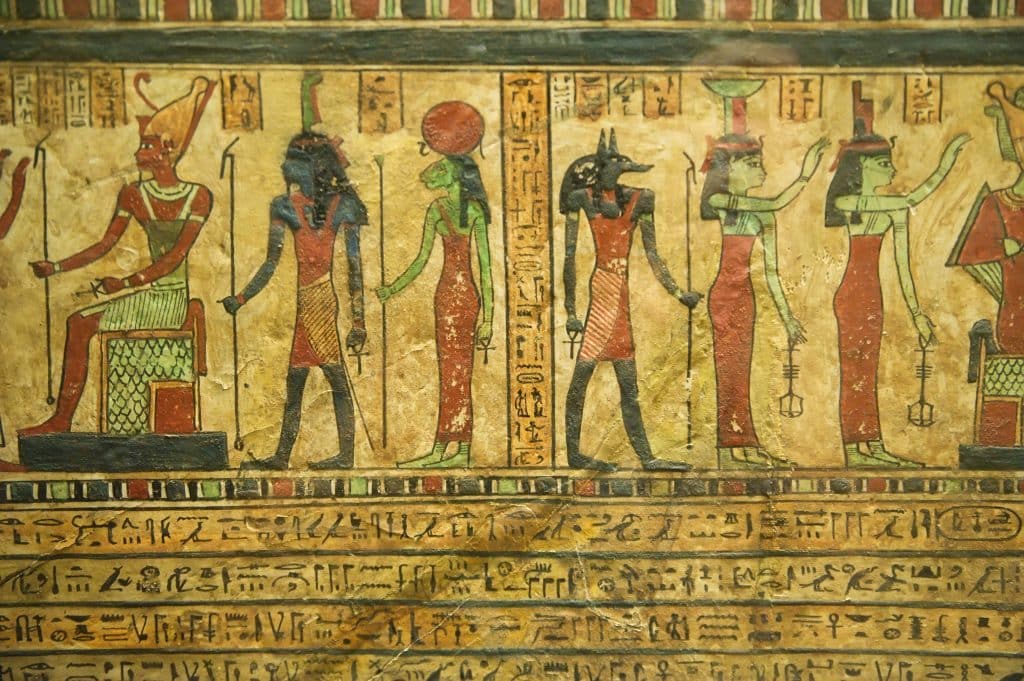 Where are some places where I can experience the Papyrus craft in Egypt and Papyrus production techniques in person?
If you're interested in experiencing the history of papyrus in Egypt firsthand, there are several places you can visit to immerse yourself in this ancient craft. Here are a few good destinations to start with:
Papyrus Institute, Cairo:
Located in Cairo, the Papyrus Institute is a popular attraction where visitors can learn about the history and production techniques of papyrus. Knowledgeable guides provide insights into the ancient art of papyrus-making and demonstrate the process using traditional methods. You can witness skilled craftsmen creating papyrus replicas and browse a wide range of authentic papyrus art available for purchase.
Egyptian Museum, Cairo:
The renowned Egyptian Museum in Cairo is home to an extensive collection of ancient artifacts, including papyrus scrolls and documents. Here, you can explore exhibits that showcase the cultural and historical significance of papyrus in ancient Egyptian civilization. The museum provides a comprehensive overview of Egyptian history, with a particular emphasis on the written records preserved on papyrus.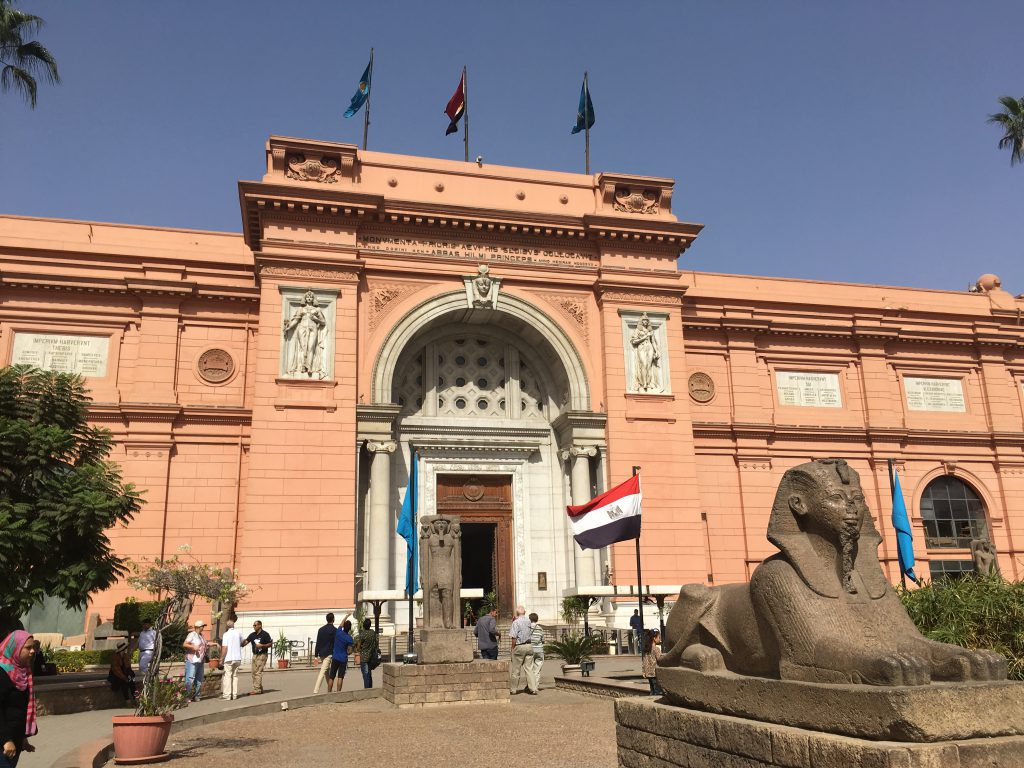 Luxor Museum, Luxor:
Situated in the city of Luxor, the Luxor Museum is renowned for its remarkable collection of ancient Egyptian art and artifacts. The museum houses an impressive display of papyrus scrolls, offering visitors a chance to admire the exquisite craftsmanship and gain insights into the diverse subjects covered in these ancient texts. The collection includes religious texts, royal decrees, and literary works.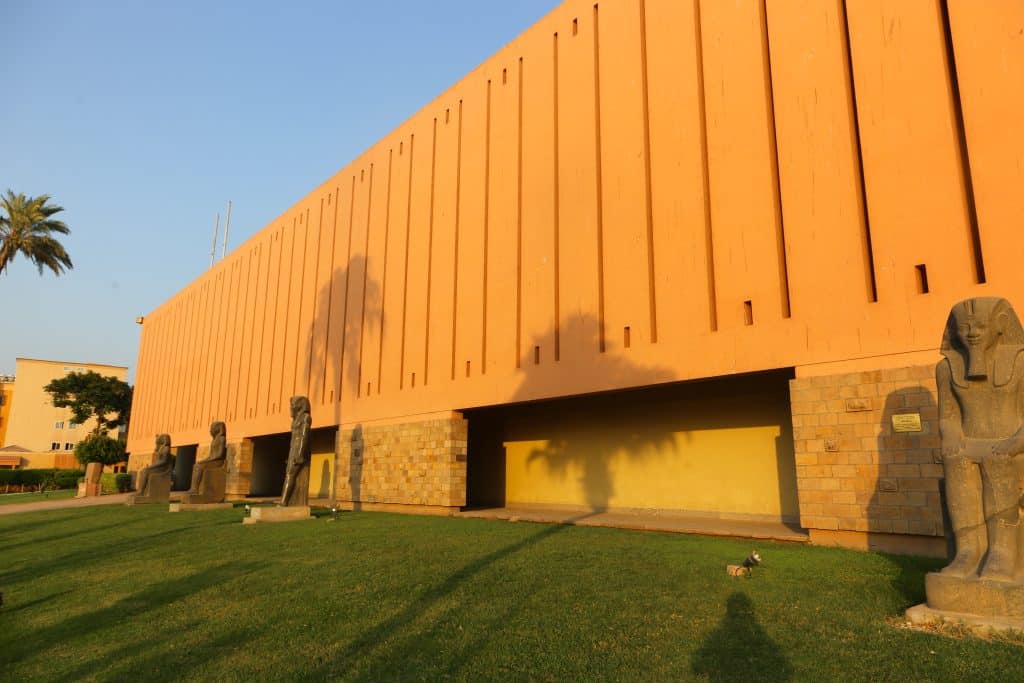 Papyrus Museums in Aswan:
Aswan, located in southern Egypt, is known for its thriving papyrus industry. There are several papyrus museums in Aswan that provide a unique opportunity to explore the craft of papyrus-making. These museums often offer guided tours, showcasing the entire papyrus production process from harvesting and preparation to the final creation of papyrus artwork. Visitors can witness skilled artisans at work and even try their hand at making their own papyrus.
Papyrus Workshops and Stores:
Throughout Egypt, particularly in major tourist destinations such as Luxor, Aswan, and Cairo, you can find papyrus workshops and stores. These establishments offer a chance to witness live demonstrations of papyrus production techniques and browse an extensive collection of papyrus art. Knowledgeable staff members are often available to provide insights into the historical significance and cultural context of the displayed pieces. These shops should come with a warning, though–if you have any sort of tour, chances are you will be taken to one. While you can see demonstrations of papyrus making, you might feel pushed to make a purchase–you don't have to! Some papyrus souvenirs can be nice, but maybe try to avoid the glow in the dark Elvis.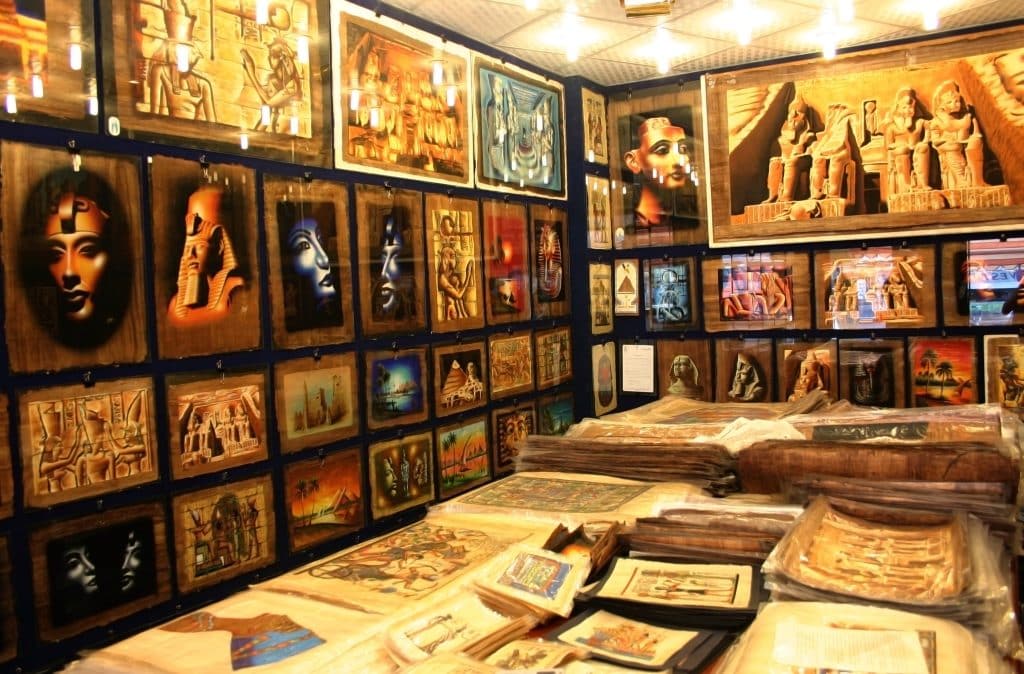 By visiting these destinations, you can immerse yourself in the rich history of papyrus in Egypt, witness the craftsmanship involved in its production, and appreciate the cultural significance of this ancient writing material. It is a great way to become further immersed in Egyptian culture and learn more about Ancient Egyptian paper-making techniques, and how this translates to modern art and crafts using papyrus!
Learn more about visiting the Egyptian Museum!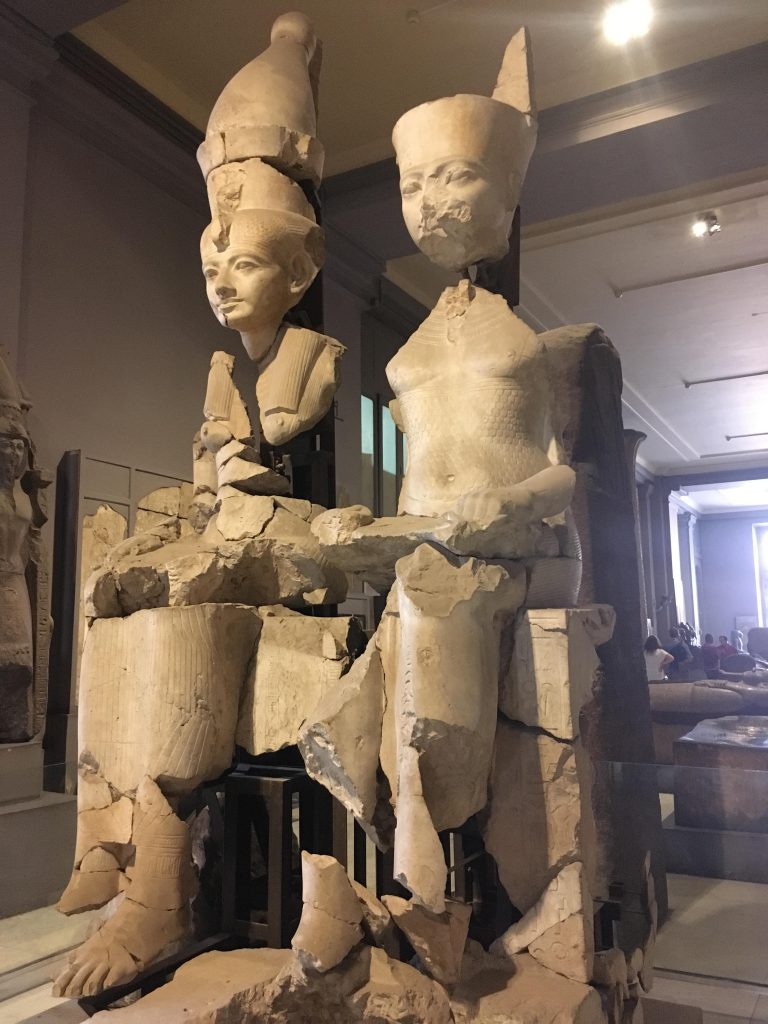 And check out these books to further your knowledge of Egypt!