When we knew we were leaving the States, I knew that I wanted to take the girls (and Scott!) to Asheville, North Carolina, which is where my grandparents lived. I spent so much time there growing up and the area is so special to me. I had avoided it for a long time because I felt like it would hurt too much to go back but I was suddenly desperate to share such an important part of my childhood with my family, especially with not knowing when the next opportunity would be. We lived outside of Chicago at the time and spring break was coming up. That month was originally supposed to be for our Disneyland and New Zealand trip, but Matilda had broken her collarbone and couldn't fly. She got the all clear a couple of weeks after we would have left (thank goodness!) and the door was opened for a family road trip from Chicago to Asheville. Money was a bit tight because of all the prep for our international move and the last-minute nature of our road trip but we made it work. I have so many fond memories of road tripping around the south with my grandparents and used some of their own road trip wisdom to plan a family road trip on a budget.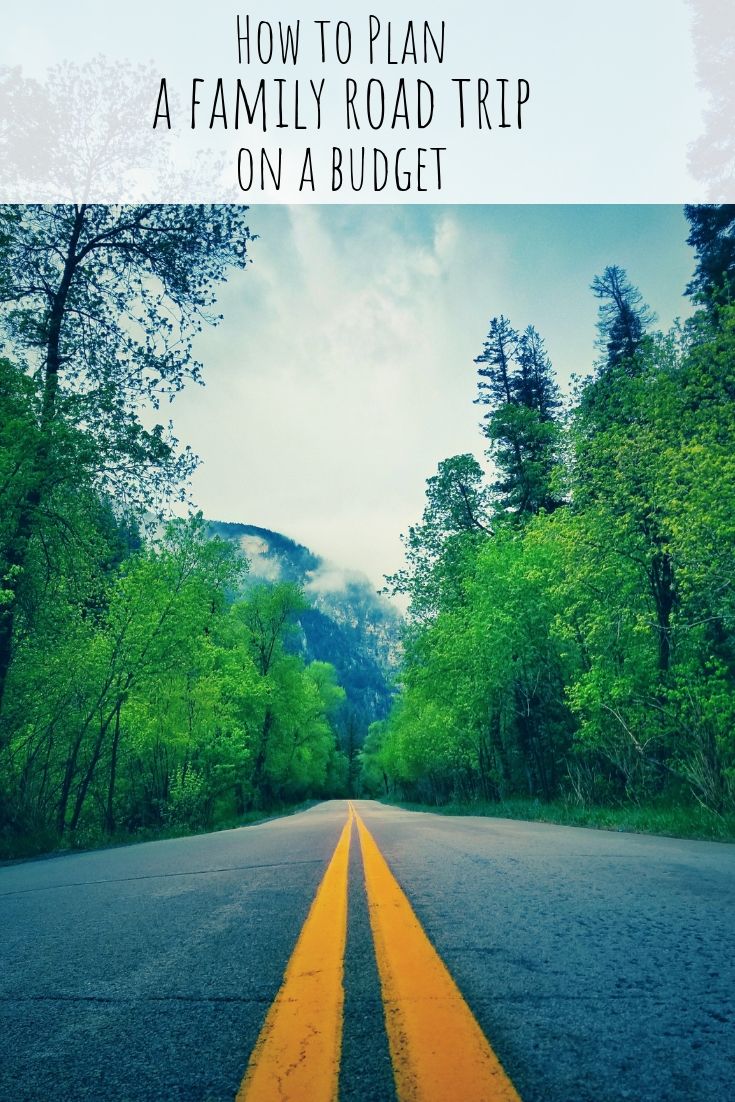 How to Plan a Family Road Trip on a Budget
Staying within a budget while on a road trip can be challenging, but it doesn't have to be impossible. There are several factors to take into account before heading out on a road trip, and while you're on the road as well. Choosing the right vehicle, selecting the most affordable food, and where to stay are important considerations that will save you the most time and money if you plan ahead.
Pre-Road Trip Maintenance
Get the car ready! Make sure your car is roadworthy before heading out. A car that is in good working order and not likely to break down on your trip is the start of a safe trip. Does your car need an oil change? A tune up? New tires? If your vehicle breaks down on your trip, it can throw your budget completely out the window. Selecting the right car for the trip is essential to staying within your budget. If you have more than one roadworthy car in your family, pick the one that will give you the most room and/or the best gas mileage. Sometimes more room is a trade off and your gas mileage won't be as great but it's worth it when kids are involved.
Should I Rent a Car?
If you don't have a car big enough to take everyone on the trip, renting a larger car or SUV to fit everyone will most likely be better than driving two cars. This will save you money on gas, parking fees, and most likely be more comfortable. Having to take two cars also means more stops, and drivers can't take turns driving so it may take longer to reach your destination. Plus, more stops equals more money spent. We had our own minivan for this particular road trip but have needed to rent at other times.
Road Trip Food and Drinks
Stock up on healthy and filling snacks and drinks for your road trip. Nuts, beef jerky, dried fruits, and the like will keep the snack monsters satisfied. Get a thermos that keeps your coffee hot for hours so you can avoid the trips to Starbucks. That alone can save you $20 per day! Make sandwiches at home, take a cooler along and store perishable foods. Buying drinks at the gas station adds up quickly, so use the cooler to keep your drinks cold as well. Bring mayo and mustard packets instead of the jars or bottles. Plastic flatware and paper towels are helpful items to bring along as well. Plastic bags from the grocery store make perfect trash bags and can be disposed of easily when you stop for fuel. My kids are older and I still keep a pack of wet wipes in the car at all times for quick cleans.
Staying at Motels and Hotels on Your Road Trip
One of the biggest keys I have found to traveling on a budget, whether with a family or just for two, is finding the best lodging at the lowest cost with the most amenities. It takes some searching but it is well worth your time. Map your route before hand and then choose the along your route feature to search for hotels. Staying near the highway for lodging will save time and gas. Use internet sites like TripAdvisor and Yelp to check reviews. Reviews have saved me from staying in what seemed to be nice hotels but have turned out to be less than acceptable. Look for affordable hotels or motels that have a free breakfast and a pool. The pool is the perfect way to get the kids tired before bedtime. A free continental breakfast is another money saver. Another option is extended stays which usually come with a kitchen. This gives you the option to cook meals rather than going out to eat, which can save you a small fortune. If you find a place with a washer and dryer, it is an added bonus and will allow you to refresh your clothes while you stay.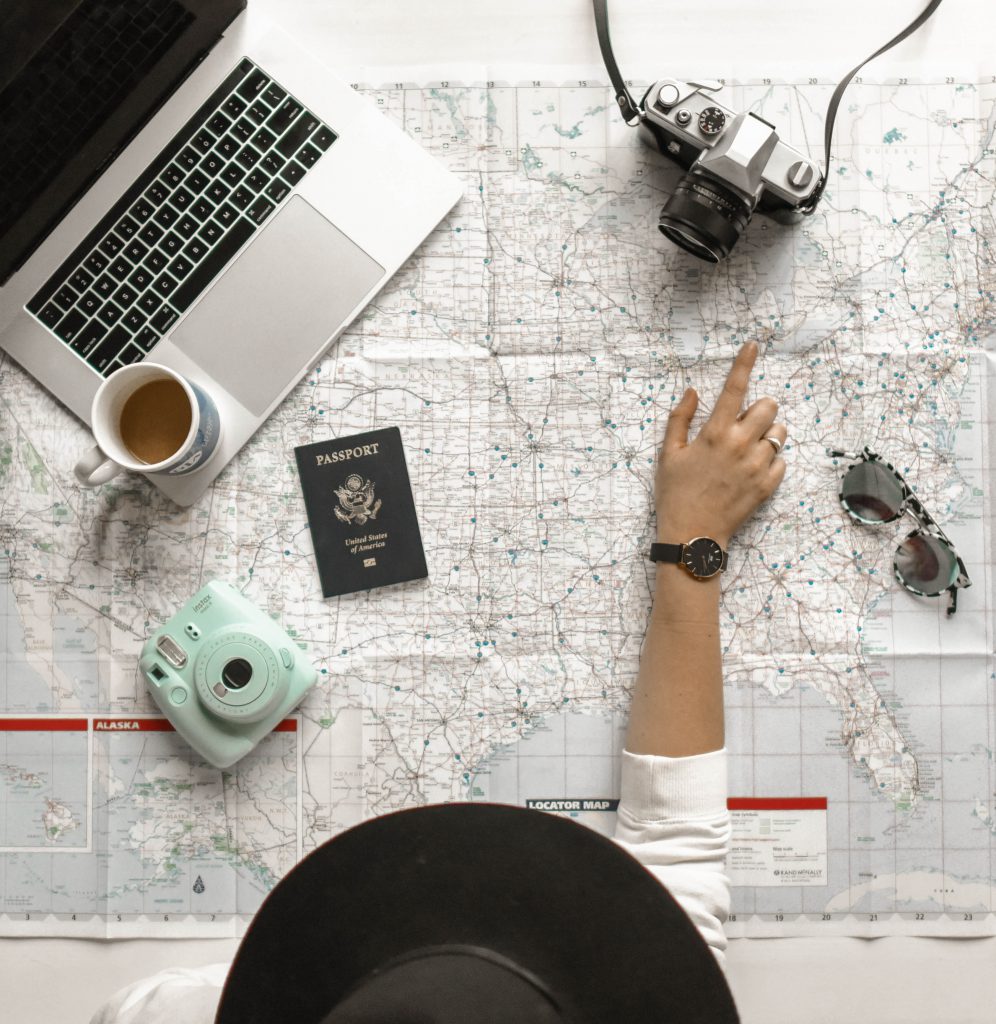 Souvenirs on a Budget
I would recommend saying no to little baubles and trinkets at roadside attractions (and your destination), as this is a way to blow your budget quickly. You can pack little toys ahead of time from the dollar store or Amazon to give the kids along the trip. Keep in mind even "small" purchases will nickel and dime your budget away. Just like the coffee stops, these are unnecessary and costly. You can also pack a camera for each of them to use. This keeps them busy, distracted, and they won't ask for as much spending money. Okay, maybe that's wishful thinking, but they'll enjoy the photos when they get home. In our case, our girls had their iPods with them to take photos to document their trip.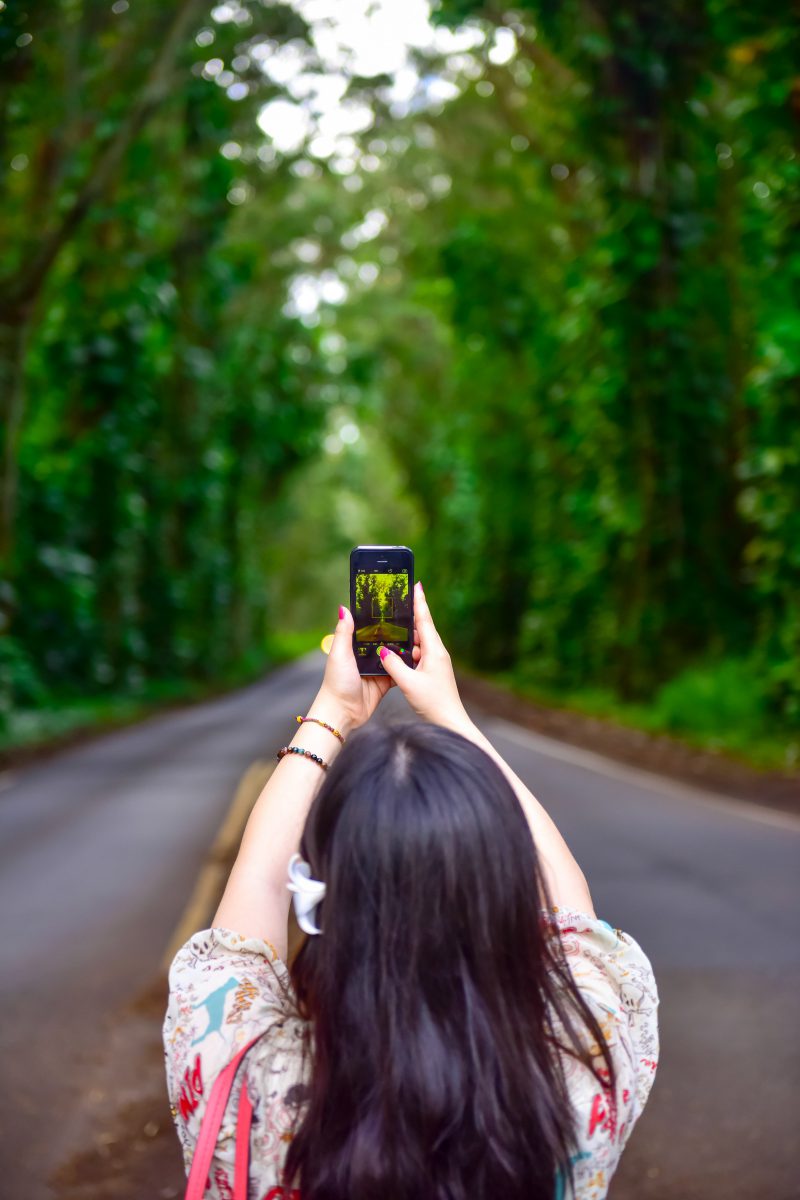 Roadside Attractions
Roadside attractions are usually free or low cost and are great stopping points to let the kids stretch their legs and burn off some of the energy they have been building up for the past few hours. Find these online and plan your stops accordingly. These little stops help to break up the monotony of a long drive. Beaches are almost always free, and they make an awesome stop to get out and stretch your legs as well if you're near one. The kids can get some running around in, and you can take a breather.
Save Money With Off Peak Travel
Plan your vacations around the off peak season. The prices of hotels, transportation, and events are usually discounted during these times. Some locations (like Arizona) have different on and off peak seasons, so be sure to do some research before you head out. You can travel on a budget year round if you visit different states during their off peak times!
Family Vacation Packages on a Budget
Always look for deals no matter where you're traveling. Family packaging and pricing will usually save you money, but make sure you're getting an actual deal by pricing individual options and multiplying by the number of people in your party. For example, if you have a family of 4 and the deal for a hotel and theme park is $450, but individual pricing would only be $75 each, that's not a deal. Do a little research ahead of time to save as much money as possible. Sometimes places have unadvertised deals or specials, so ask before booking your travel.
Have Fun!