Winter in New York City may not sound like the ideal time to visit, but unless you're planning on heading to the Statue of Liberty and Ellis Island (more on that later), there is plenty to see in do in NYC in the winter. I greatly enjoyed living in New York City, even if it wasn't for incredibly long, and winter was just as much fun as the warmer seasons.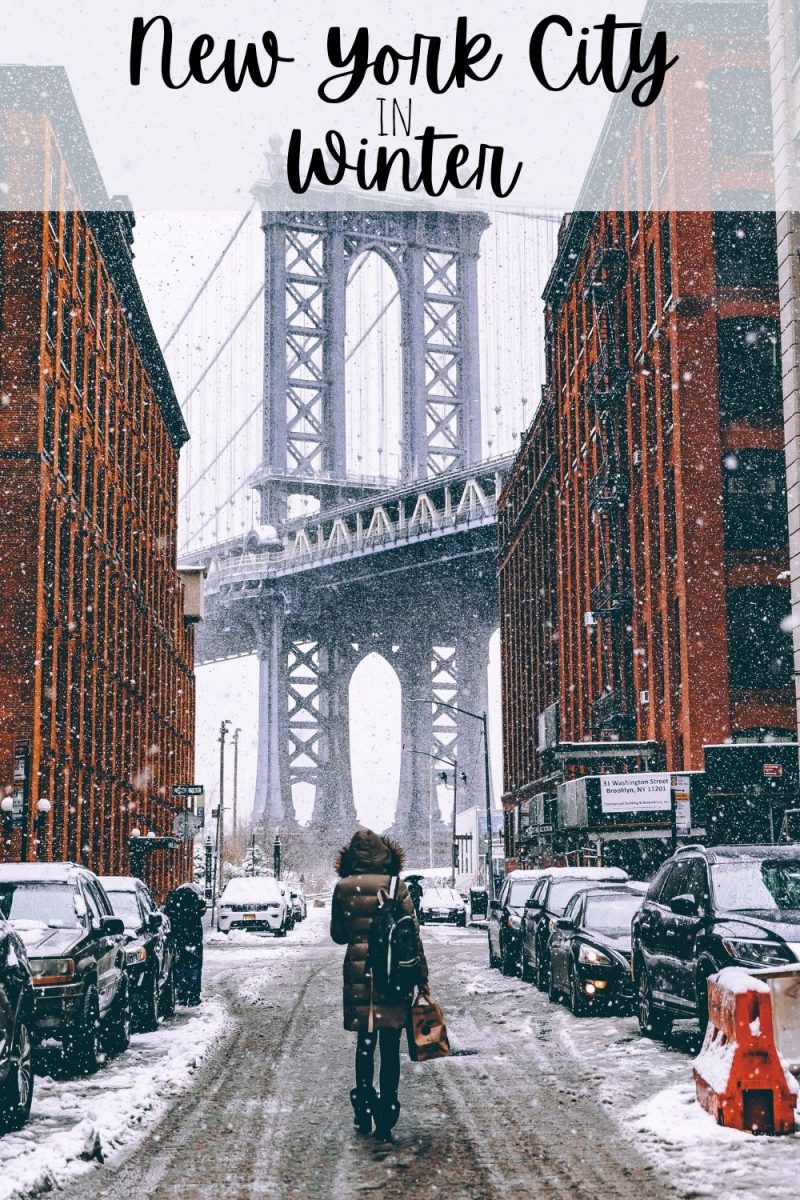 Dependent upon which part of New York City you're visiting some must-do things just cannot be missed. This list breaks down the most popular things to do in the winter and during the holidays as well as specific not-to-be-missed attractions and locations within various New York City neighborhoods. 
Where to Go in NYC During the Holidays 
If you find yourself visiting New York City during the winter holidays, consider buying tickets to the Radio City Christmas Spectacular starring the Rockettes. The 90-minute show is a great option when you're short on time but still want that traditional New York City Christmas experience. Once you get out of the show, head down East 50th Street and marvel at the Rockefeller Center Christmas Tree. I've been lucky enough to see the lighting of the tree and the festive energy sticks around all season.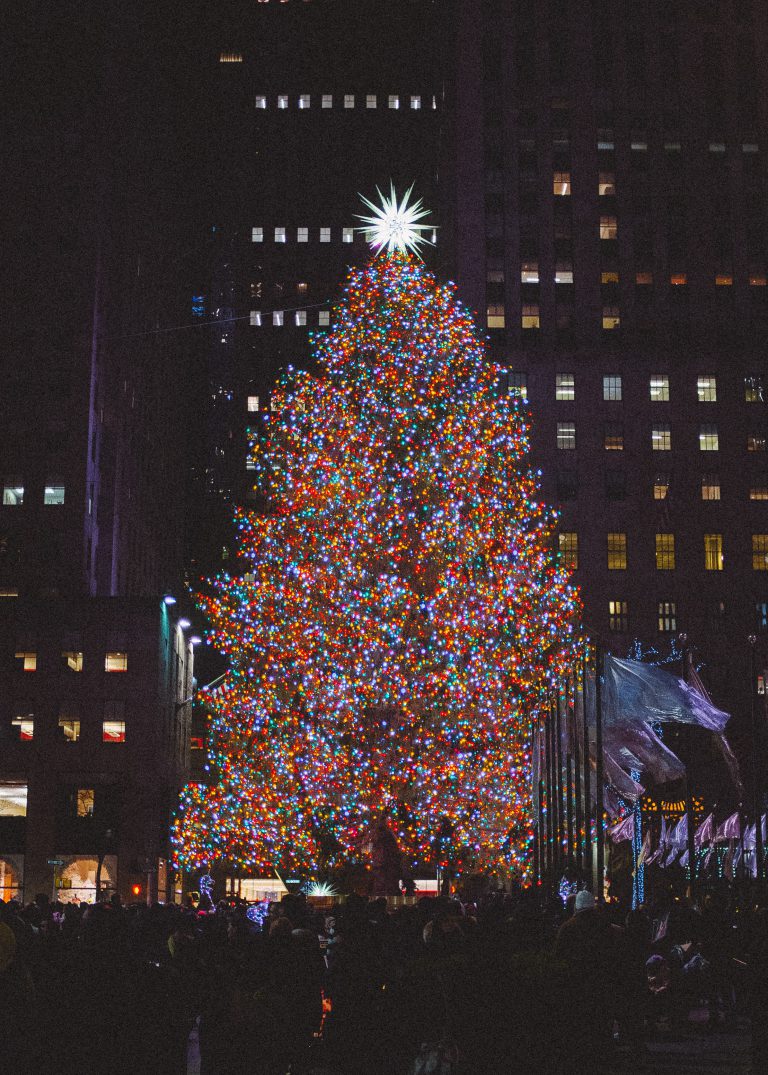 In the 1930s, when Rockefeller Center was being constructed, workers put up a 20-foot fir tree. Now, at upwards of 75 feet, the Rockefeller Christmas Tree is an NYC winter tradition that can't be missed. The tree generally goes up in late November or early December and comes down in early January. The lumber from the tree is then donated to Habitat for Humanity. Afterward, continue toward 5th Avenue and watch the Theater of Dreams Christmas light show at Saks Fifth Avenue. 
While Gramercy Park is a private residential neighborhood in central Manhattan, it is open to the public one day out of the year on Christmas Eve for caroling. Non-residents, however, can obtain access to Gramercy Park by booking a stay at the Gramercy Park Hotel.
Ice Skating in New York City 
Every movie or television show set in New York City in the Winter highlights the urban ice skating rink, but where are these rinks located? The most common one everyone knows is The Rink at Rockefeller Center. There may be a wait during peak season and costs $35 just to enter, so be mindful of that. Head over early in the morning; the rink opens at 8 a.m., to potentially guarantee a time slot (lines are long). Wollman Rink at Central Park is another spot for ice skating in winter in the city.
Finally, Winter Village at Bryant Park is free to enter (though skate rentals cost $20). It is also $15 to check a bag or $10 to rent a locker, so for the least-expensive experience, consider going empty-handed if possible. Ice skating in NYC in the wintertime is quintessential New York City, and something you should at least do once.
Wintertime in the Upper East Side
If you only have a short time in New York City, visiting Museum Mile is a great way to get a bit of shelter from the cold, winter weather and meander through a few of the eight museums along this route. The most popular of these are the Metropolitan Museum of Art or the MET and the Guggenheim.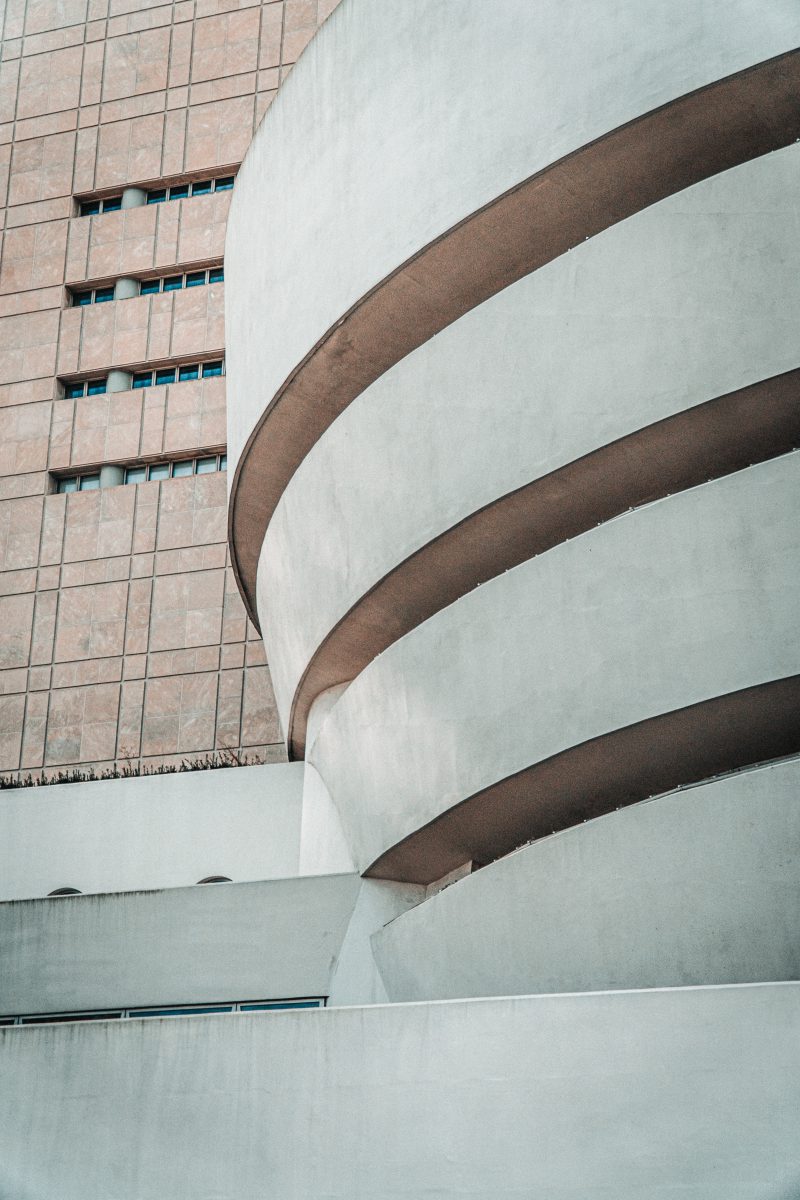 The Africa Center, El Museo del Barrio, Museum of the City of New York, The Jewish Museum, Cooper Hewitt, Smithsonian Design Museum and the Neue Galerie Museum represent the cultural richness and diversity of the city. Learn more about each of the New York City museums along Museum Mile and plan out your Upper East Side visit accordingly. 
What to Do in the Financial District of New York City in the Winter
When visiting the Financial District in New York City, whether it's winter or not, a visit to One World Trade Center is likely to be a top priority. If you're short on time, visiting the memorial fountains is a must-do for many people. I will admit that I've never gone–my university was nearby and it's raw for me–I remember in other ways. You may also want to bundle up and head over to the New York Stock Exchange for a photo opportunity with the Charging Bull and Brave Girl. Because the latter is a must-do for many tourists, your best bet is to either arrive early in the morning or stop by in the late evening.  
Don't Miss These Annual Winter Events in New York City  
In addition to some of the above-mentioned New York City winter highlights, countless events and activities are going on in the city during the winter months. Tourism slows down a bit in the winter and the New York Restaurant Week deals reflect this.  Held during the last week of January, restaurant week is a great time to take advantage of some NYC favorites like Blue Fin and 21 Club. Guests can get out of the cold and enjoy a three-course meal from $20 – $40. Book your table well in advance; reservations can sell out quickly. Another fun thing to do in winter is to book a horse and carriage ride tour through Central Park.
In late January through mid-February, celebrate the Lunar New Year in Chinatown and throughout all five New York boroughs. Parades, festivities and restaurant specials take place throughout the winter months, so be sure to check out the New York Chinese New Year guide this winter. Also in February, designers, stars, celebrities, and photographers descend on the city to take in all that New York Fashion Week has to offer. Meander through Manhattan for a glimpse at all the goings-on, and you may just run into a celebrity or two.
You May Want to Skip This One New York City Attraction in Winter
If you have your heart set on seeing the Statue of Liberty while in New York City, wintertime may not be the ideal season. Visiting Ellis Island requires boat travel. Traveling by boat, on water, in winter can be exceptionally cold. If you can, save this for the warmer months.
It's worth pointing out that snow can seem magical in New York City–for a short while. Snow can get gross and a nightmare to navigate through very quickly, so keep in mind appropriate clothing and transportation contingencies.
Visiting New York City in the Winter may initially seem like an unpopular choice, but the relatively lighter crowds, seasonal discounts, and special events can make it an ideal time of year to visit. If you're just in the city for a short time you'll need a quick way to figure out how to get from Point A to Point B. Take advantage of online public transit apps to help you map out your itinerary and modes of transportation.  Getting around NYC in Winter can seem challenging at first, but putting in some research time before your visit will ensure a fun and entertaining experience.
If you're stuck at home daydreaming like I am, have a spiked winter cider or a caramel apple cider hot toddy and watch Elf. You'll at least get some of the magic!