I have daydreamed about having a Christmas evening with friends–it's something I actively miss and I don't know that I realized how lucky I was to have people who thought that kind of thing was fun in the States. While life is rather different now, I still enjoy making the most of the season in my own way. A special evening drink next to the lights of the tree with a Christmas movie on does the trick. I love how easy and festive this peppermint martini is–it's perfect for sipping on a quiet evening by yourself or with a group of friends.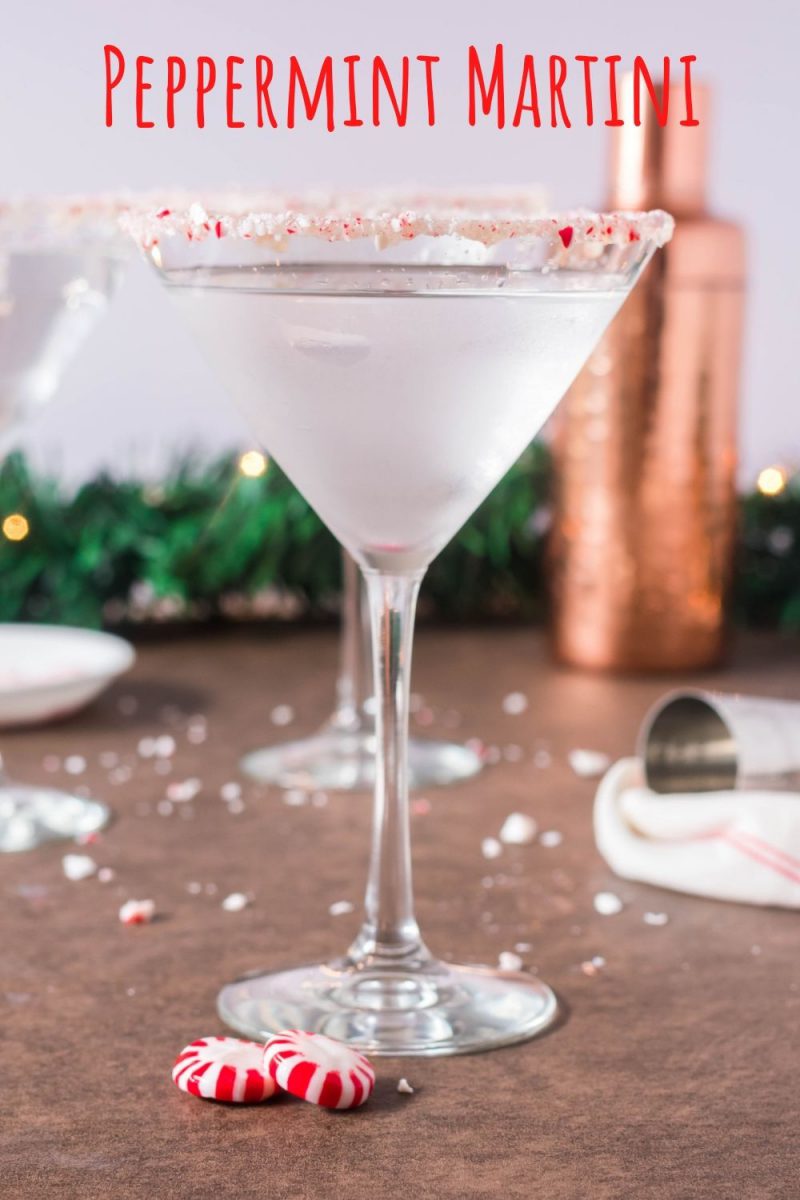 Ingredients:
3 oz. vodka
1 ½ oz. peppermint schnapps
½ oz. simple syrup (more or less to your taste)
Crushed peppermint and about 2 tbsp corn syrup for rim
Servings: 1
Time: 5 minutes
Directions:
If you don't have already crushed peppermint, you'll need to crush it yourself. Crushed peppermint isn't really a thing here, so I used a combination of candy canes and red starlight mints. Unwrap each piece, put them in a ziploc bag, and use a rolling pin to crush the minty goodness. I used a combination of rolling and whacking–do what works for you–just make sure you have a barrier between the mints and the rolling pin or it can get super sticky.
Dip the rim of each martini glass into the corn syrup and then into the crushed peppermint.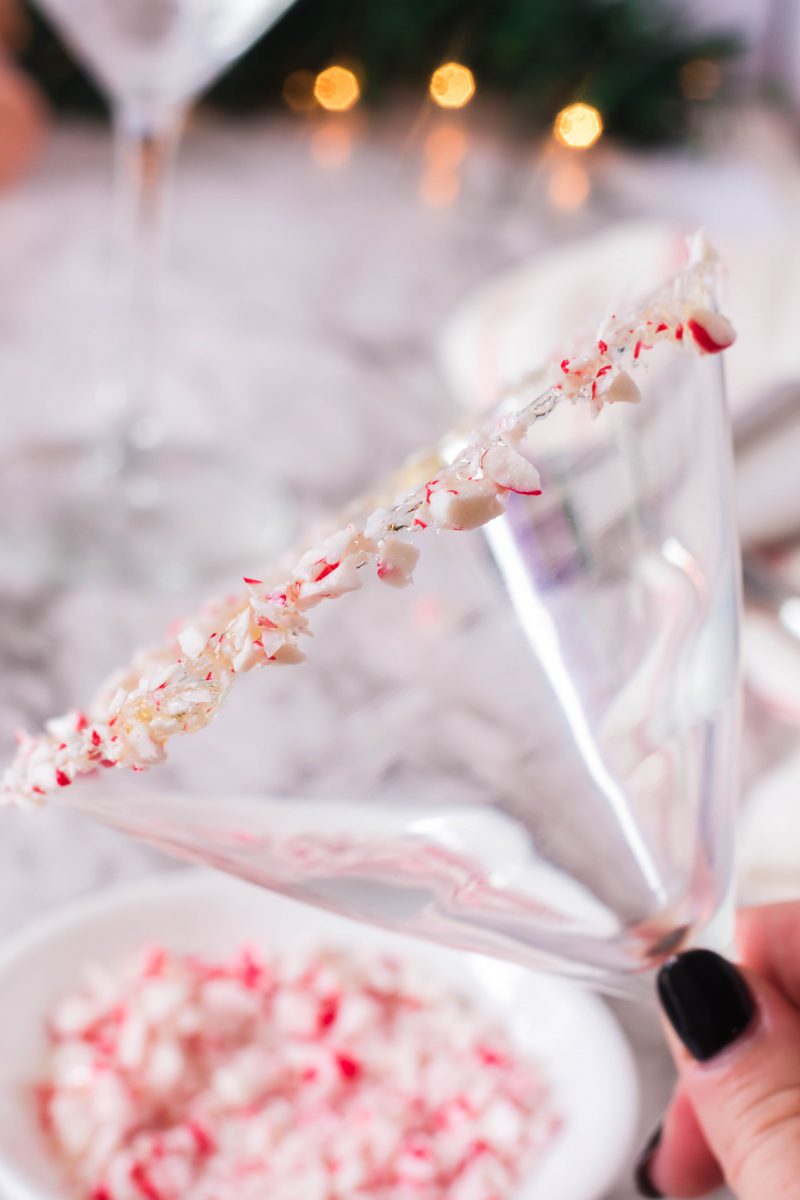 In a shaker, add about a handful of ice and add in vodka, peppermint schnapps, and simple syrup.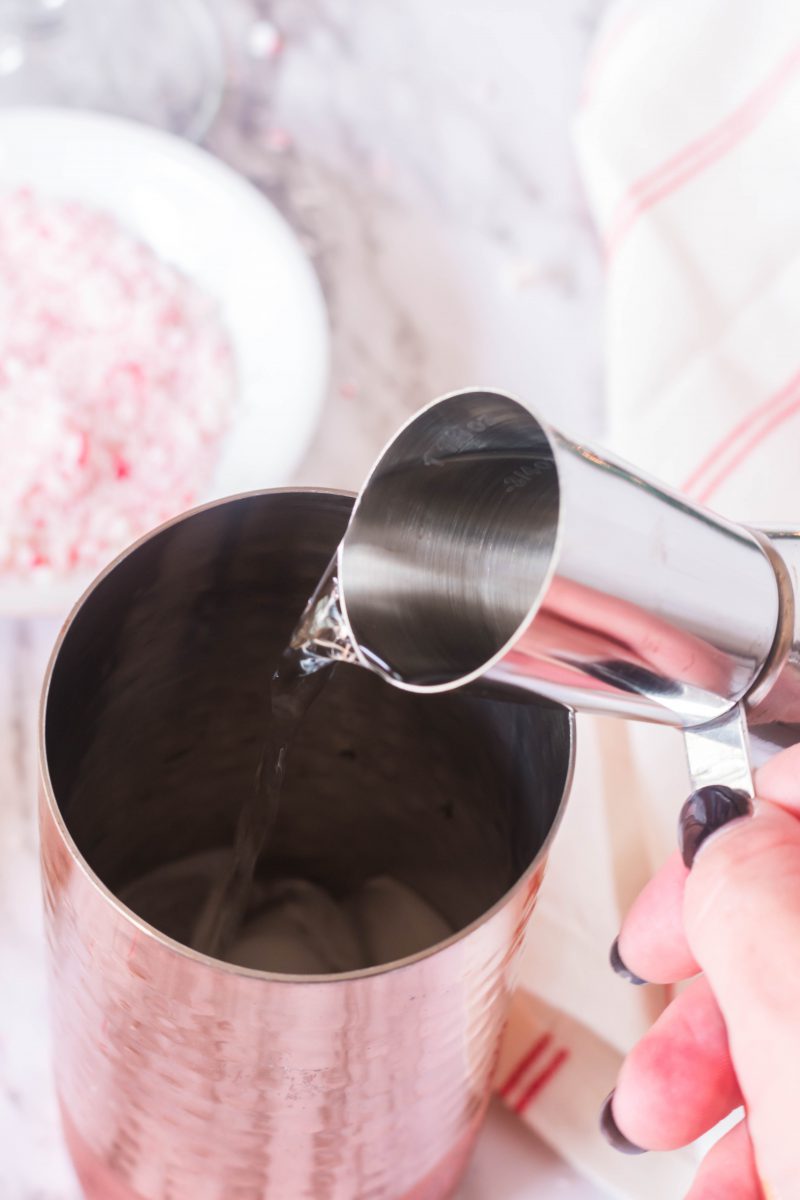 Shake for about 10 seconds or until completely chilled.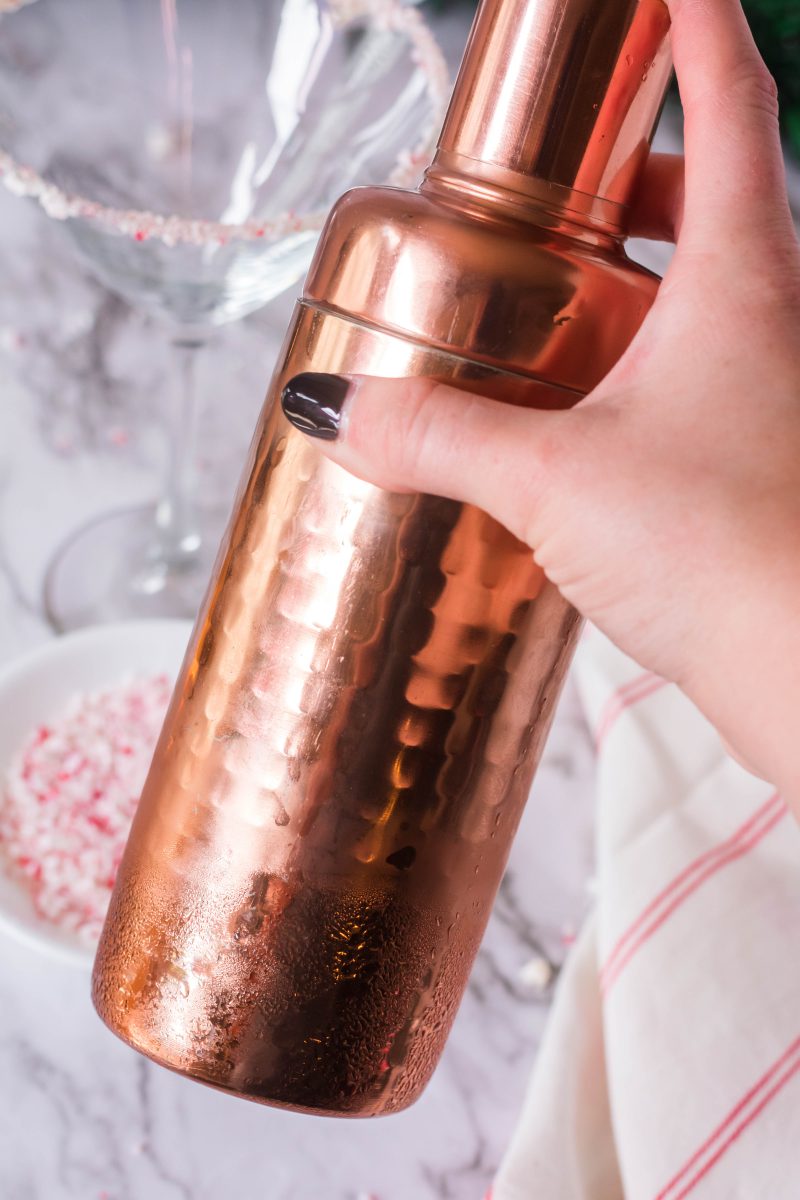 Carefully pour the cocktail into the glass, avoiding the crushed peppermint rim.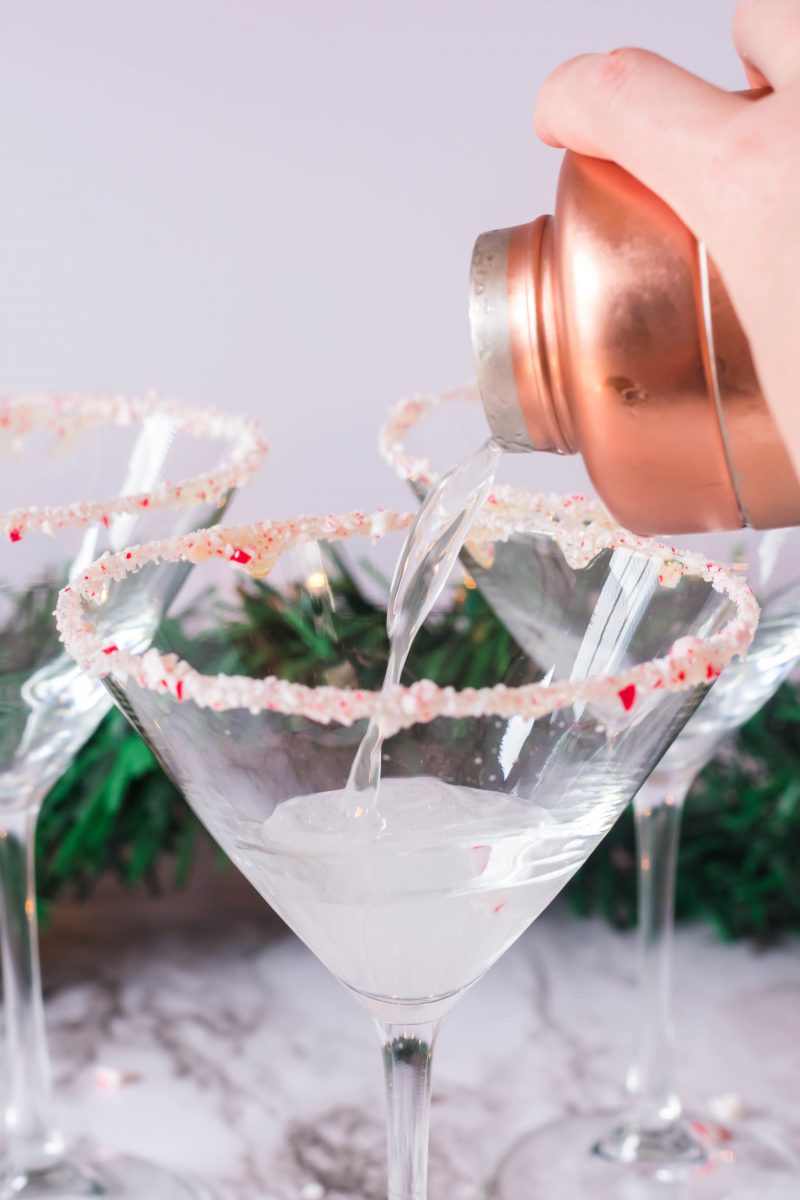 This peppermint martini is so easy and so festive. It works for Christmas in all seasons–the peppermint is reminiscent of winter for me but the cocktail is cold and perfect for a summer Christmas.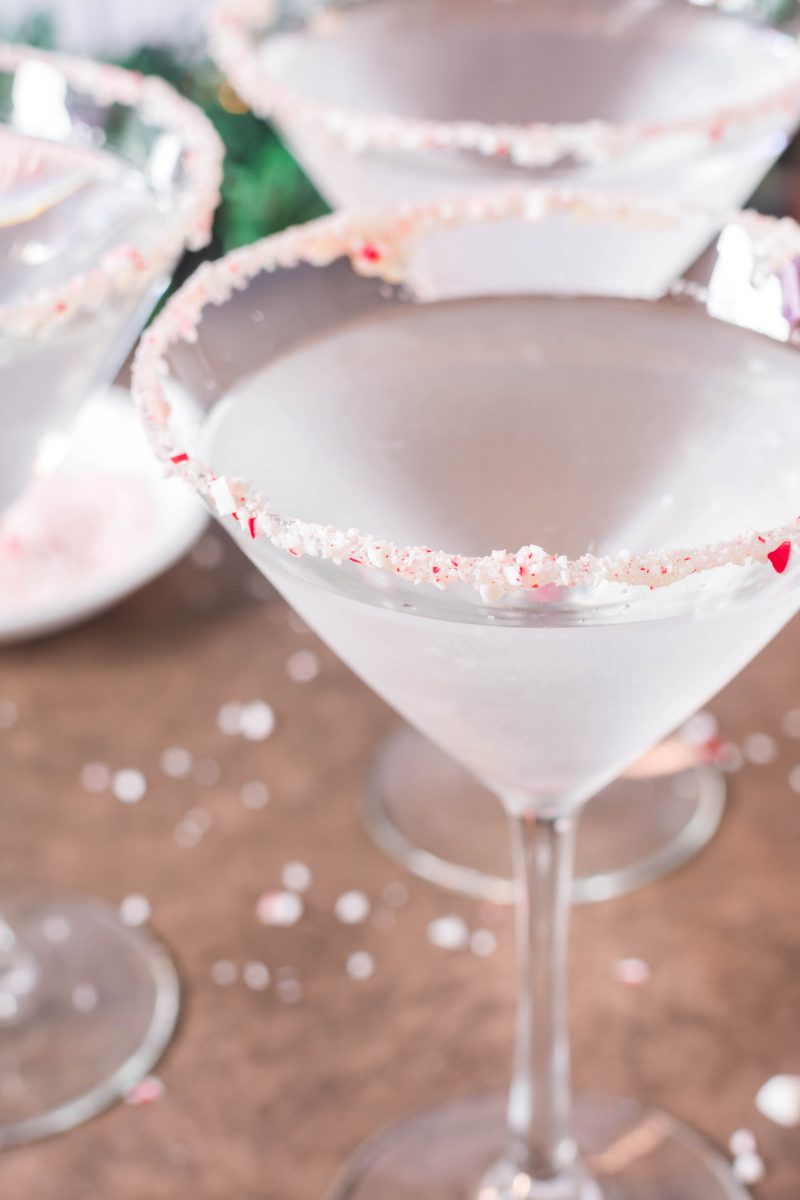 Are you having a cookie exchange this year? This is a great cocktail option for your guests!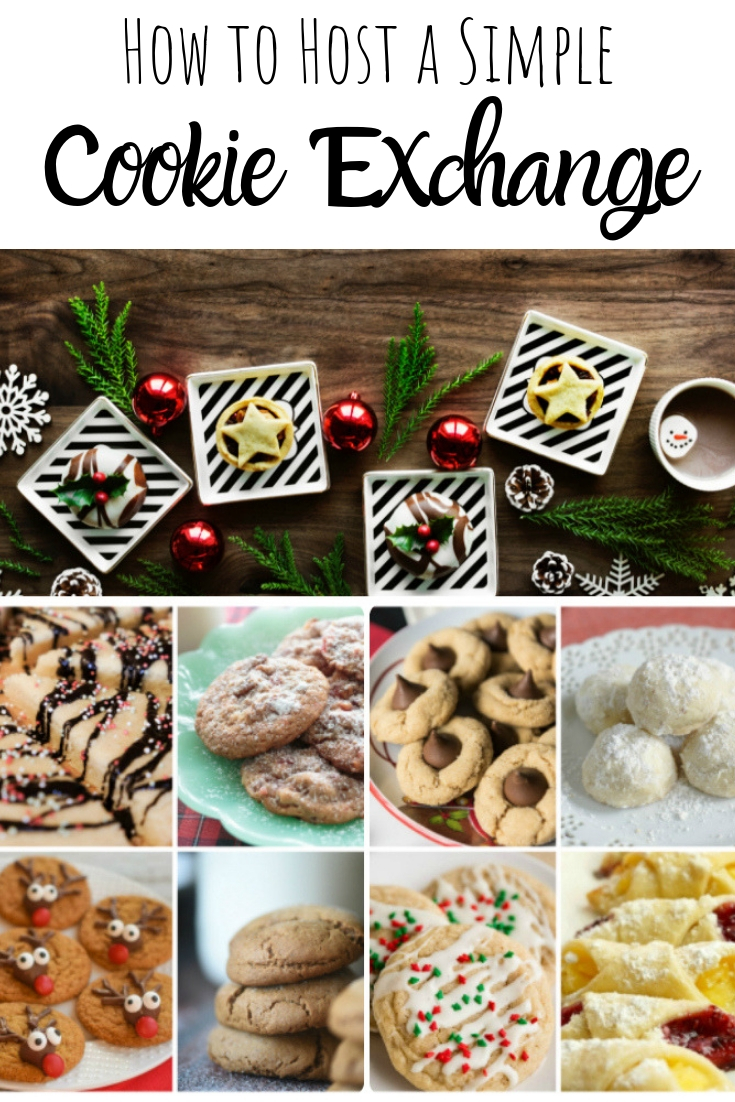 Need some last minute gift ideas for those people you want to share a cocktail with? Check out these handmade gifts inspired by travel!