What are the best books for travelers? They are those that inspire you to visit a new place; those that push you to challenge yourself beyond your limits; those that make you dream and feed your wanderlust. We've all read one of those books. In fact, it doesn't necessarily have to be the story of a trip. I remember reading Kate Mosse's Labyrinth a few years ago. The story that was set in medieval Carcassonne and in modern times, and evokes real life events such as the massacre at Béziers. It is such a well written novel that I could not put it down until I was done reading it and it left me wanting to visit Carcassonne and the Languedoc of France.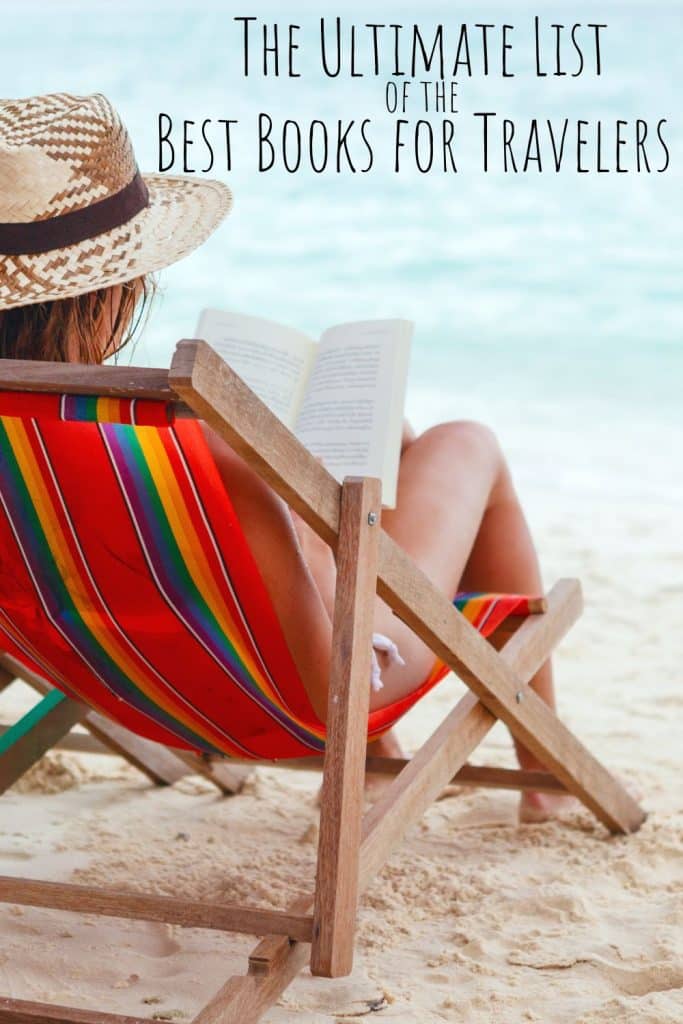 This post contains affiliate links.
Travel books are one of the best resources we have to travel when we can't really go anywhere. They are one of the best travel accessories. You can read them from the comfort of your home (I love reading in bed, actually), sitting at the park, laying in the shade at the beach (another one of my favorite things) and are one of the best forms of entertainment during long haul flights.
I have asked a bunch of fellow travel bloggers to name their favorite books for travelers. Some of them are quite famous. Other lesser known but definitely worth a read. I will start with two of the travel books that most inspired me.
28 Best books for travelers
The Motorcycle Diaries by Ernesto Guevara
WHERE YOU WILL WANT TO GO: SOUTH AMERICA
There is little doubt that this is one of the most inspiring books for travelers – in fact, for readers and thinkers of any kind and age. It actually is not a novel, but literally a diary the Ernesto Guevara filled in as he, a medical student, traveled from his home in Argentina through South America with his friend Alberto Granado.
During their trip on board of La Poderosa, a badly functioning motorbike that often abandons them in the middle of nowhere, Guevara and Granado get to admire some of the most breathtaking landscapes of the continent; they meet welcoming people as well as indigenous communities facing terrible social and economic problems.
The book ends with Guevara's declaration to commit his life to fight for the poor and disadvantaged – something we all know he did.
Buy it on Amazon here.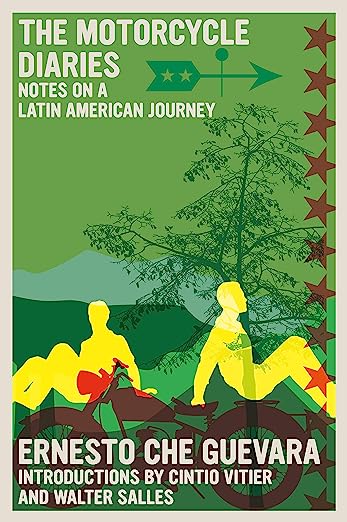 WHERE YOU WILL WANT TO GO: JAPAN
This is a weird book. It's not necessarily one of the most classic book for travelers, but as you follow the adventures of the cat you will be transported into the lives and issues of the Japanese society of the beginning of the 20th century. With calm and sarcasm, the cat observes the actions of his owner, a teacher, and often proves to be way more sophisticated than most humans.
Buy it on Amazon here. 
The Seven Sisters by Lucinda Riley
*Contributed by Bruna Venturinelli of I Heart Brazil
WHERE YOU WILL WANT TO GO: RIO DE JANEIRO
The Seven Sisters is an excellent historical novel that mixes with the history of Rio de Janeiro and some of its most popular attractions, such as Christ the Redeemer statue.
The story begins in Switzerland when six sisters are told their adoptive father has just passed away. And while each one of them receives a little clue about their heritage, the book focuses on only one of the sisters, Maia. Seeking her own story, she follows her hint, which leads her to Rio de Janeiro, and that's where it all begins.
This is one of the nicest books for travelers, with a fascinating story, and Lucinda Riley's writing is witty, whimsical, and seamless. The Seven Sisters is a long book, but you do not realize it. More importantly, this book can certainly give you some fantastic bucket list ideas.
Buy it on Amazon here.
Shantaram by Gregory David Roberts
*Contributed by Michael of Books Like This One
WHERE YOU WILL WANT TO GO: INDIA
Shantaram is one of the most popular travel books to read, particularly for travelers embarking on a trip through India. It follows the story of Lin, an escaped convict from Australia, who travels to Mumbai to start a new life. His experiences take him through many facets of Indian society all the way from the time living in the slums to a life working for gangsters in the city. While some of the events are based on the author's life, Shantaram is a fictional piece of work.
What makes Shantaram such a great read is that the author provides a fascinating insight into Indian culture, with many of the shocks, challenges and cultural quirks that Lin faces when he arrives in India undoubtedly being relatable to anybody that has travelled to India.
If you enjoy Shantaram, make sure to also check out the sequel, The Mountain Shadow, which was published in 2015.
Buy it on Amazon here.
Outlander by Diana Gabaldon
*Contributed by Rachel of The Rx For Travel
WHERE YOU WILL WANT TO GO: SCOTLAND
Outlander is set in the Scottish Highlands and is a bit of time traveling, historical, romantic fiction. Claire (a British combat nurse) is on her second honeymoon with her husband, Frank after returning home from World War II.
One day, while out walking alone, she falls into one of the standing stones and goes back in time nearly 200 years to the 1700's. She finds herself face to face with the spitting image of her husband who turns out to be one of his ancestors and the villain of the story. In an effort to escape his grasp, she falls into the midst of Highlanders who take her into their clan.
In order to continue to protect her, she must marry one of the young clansmen, Jamie Fraser. The struggle of life in that time period, trying to return to her husband, Frank, and falling in love with this Scottish Highlander is all part of the adventure of this book. Outlander is not for the faint of heart, but once started it cannot be put down. It is non-stop from start to finish and one of the best books for travelers out there.
Buy it on Amazon here.
The Great Railway Bazaar by Paul Theroux
*Contributed by Emily of Wander-Lush
WHERE YOU WILL WANT TO GO: ASIA
Nothing stokes your travel spirit quite like an overland journey by train. Published in 1975, The Great Railway Bazaar: By Train Through Asia, perfectly captures the essence of slow travel, thus being one of the most inspiring books for travelers.
This is the first in American author Paul Theroux's epic register of travelogues that span every continent. The novel is considered a classic – and for good reason. Over 350 pages, it documents the author's journey by rail from London's Victoria Station all the way to Tokyo and back again via the Soviet Union. Theroux traces parts of the legendary 'hippie trail', moving through Turkey, Iran, Afghanistan and Pakistan, and traveling on tracks every train enthusiast dreams of, including the Trans-Siberian and the Orient Express.
Theroux doesn't hold back when pouring his observations and inner dialogues onto the page. As he traverses the continent, his frank observations and humorous anecdotes bring an otherwise mundane journey to life, mostly told through oddball encounters with locals and curious conversations with fellow passengers. Some of the commentary is a bit dated (not to mention non-PC!), but many of Theroux's observations are still very relevant to travelers today, including his musings on Singapore's police state and evocative descriptions of India.
Buy it on Amazon here.
A Year in the Merde by Stephen Clarke
*Contributed by Pauline of Beeloved City
WHERE YOU WILL WANT TO GO: PARIS
Are you looking to delve into French culture? There are so many things to say about France and when it comes to decoding the French in a funny way, Stephen Clarke sets the standard!
His main book, A Year in the Merde, is the perfect combination between facts and fun. This novel (inspired by real-life events) is about this english man, Paul, who moves from the UK to Paris and starts working for a tea room company.
The main character tackles every french stereotype you can think of. He meets rude people, has a cocky boss, a gorgeous girlfriend and lets himself succumb to many Parisian pleasures. All of which is put together in an amazingly funny way.
Stephen Clarke is an extremely talented author and will make you laugh out loud. More importantly, A Year in the Merde translates to true love for the French and their culture. Never has a bashing been so loving – simply one of the most perfect books for travelers.
A Year in the Merde was followed by two sequels: Merde Actually and Merde Happens.
Buy it on Amazon here.
New York: The Novel by Edward Rutherfurd
*Contributed by Paula of Expert Abroad
WHERE YOU WILL WANT TO GO: NEW YORK
New York: The Novel, covers the history of NYC from the days of its settlement as New Amsterdam in 1664 until the early 2000s. It's the perfect read before you embark of your first visit to NYC but equally as enjoyable if you have already been. I discovered it on returning home from my first visit and wished I had found it sooner – it turned out to be one of my favorite books for travelers.
Rutherford is well known for producing huge works of historical fiction, this one is over 800 pages, but he holds your attention with the strong character development. He draws you into the story of the city of New York by tracing a family, in this case, the Masters and their ancestors over 400 years from their start as traders in the early colony to upper middle class bankers in the 20th Century.
The book traces the major historical events of the city and illustrates their effects on the family and their community. While the Masters are fictional, Rutherford draws in real people, presidents, inventors, celebrities and events like the civil war to bring the history of the city to life. If you have not visited NYC before you read this book you will certainly be ready to book a ticket when you turn the final page.
Buy it on Amazon here.
Little Princes by Conor Grennan
*Contributed by Ellis of Backpack Adventures
WHERE YOU WILL WANT TO GO: NEPAL
What started as a journey around the world, became a mission to reunite Nepali's so called orphans with their own families. Like so many tourists Conor Grennan fell in love with Nepal. He decided to spend 3 months volunteering in an orphanage in the capital Kathmandu.
That's when he learned about some of the darker sides of Nepal. For example, most of the 'orphans' he worked with had parents and families in remote mountain villages. They were brought to Kathmandu by smugglers who promised the poor families a better future for their children. He realized that orphanages in Kathmandu were a business and as a volunteer he was contributing to this.
What follows is his moving and engaging story of his journey through the mountains of Nepal trying to find the children's families so they can go home where they belong. In the end he sets up his own organization that rescues trafficked children from abusive orphanages and then reunites them with their families whenever possible. One of the best books for travelers who want to be more involved in the communities they visit.
Buy it on Amazon here.
Wild – A Journey from Lost to Found by Cheryl Strayed
*Contributed by Claudia Bastos of Travel Drafts
WHERE YOU WILL WANT TO GO: THE PACIFIC NORTH WEST
Everyone has different reasons to travel – to experience an adventure, to discover the world, to endure different experiences, to learn, to rest, to escape from life, to feel free, or even to undergo a new start. The book Wild – A Journey from Lost to Found, explores all these reasons to travel.
Based on a true story the author, Cheryl Strayed decides to do something she never ever did, go and explore the wild by herself. Totally inexperienced she resolves to do the huge Pacific Crest Trail. During 3 months she will walk 1700 km on this long-distance trail that starts in California and ends in Canada, passing through the Sierra Nevada and the Cascade Range. Naturally, plenty of things will go wrong and you will suffer with the author but you will also enjoy the pleasures and the beauty of the journey.
Buy it on Amazon here.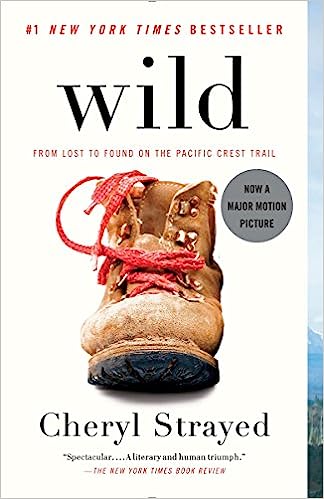 Out of Africa by Karen Blixen (Isak Dinesen)
*Contributed by Priya Vin of Outside Suburbia
WHERE YOU WILL WANT TO GO: KENYA
Out of Africa is a memoir by Karen Blixen but was published under the author's pen name, Isak Dinesen.  It is about an aristocratic Ms. Blixen who travels to Africa to join her husband the young Baron in Kenya. The young couple run a coffee plantation below the Ngong Hills, a few miles southwest of Nairobi. Their marriage is in trouble after Blixen discovers that the Baron is unfaithful. Karen develops feelings for a hunter named Denys. While still struggling to make her coffee plantation work, she helps empower the local community especially the children.
The book and the movie of the same name transport you to colonial-era Kenya and scenes of safari. Today when visiting Nairobi, Kenya you can visit the house where Blixen lived. She lived in the farmhouse which is now a museum, between 1914 and 1931. Inside the museum, you can see her kitchen, her pots and pans, the cuckoo clock that the Masai children came to see every day and the place where she sat down to prescribe medicine to the people and even see the room where she started writing her book.
If you don't mind traveling a little further, you can visit a lodge in the Great Rift Valley overlooking the plains of Masai Mara can pretend to be Meryl Streep and Robert Redford.  The staff can set up a picnic with views of Mara just like in the movie and book. Easily one of the most inspiring books for travelers.
Buy it on Amazon here.
The Return by Victoria Hislop
*Contributed by Or of My Path In The World
WHERE YOU WILL WANT TO GO: GRANADA
'The Return' offers the ultimate combination of love, history, and wanderlust, which makes it an incredible book for travelers.
The story starts in the present when Sonia Cameron, a young British woman, comes to the city of Granada for a weekend break. While wandering around, she meets an old man at one of the local cafes, and what starts as an innocent conversation, quickly turns into a journey through time. She gets an intriguing glimpse into the life in Granada (and Spain in general) during the devastating Spanish Civil War and hears about a love story that will stay in her heart forever.
The painful past events are not always easy to read about, but the author makes sure to balance it out by describing Granada's beautiful sides as well. From its streets and squares to the typical cafes and tapas bars to the local Flamenco culture, Victoria Hislop knows how to transmit the atmosphere of the city of Granada and the entire region of Andalusia.
Buy it on Amazon here.
Over the Edge of the World by Laurence Bergreen
*Contributed by Talek of Travelswithtalek.com
WHERE YOU WILL WANT TO GO: CAPE HORN
The Portuguese navigator, Ferdinand Magellan, attempted the world's first circumnavigation of and changed the world forever.The book, "Over the Edge of the World: Magellan's Terrifying Circumnavigation of the Globe" by Laurence Bergreen is a harrowing description of all Magellan and his crew experienced. They confronted starvation, mutiny, disease, ravaging storms and hostile natives in their attempt to find a new route to the riches of the Spice Islands in the east.
Magellan himself was killed by native in the Philippines but his colleague, Juan Sebastian Elcano was able to lead the expedition back to Spain. Although Magellan's fleet left Spain with five ships and over 270 men, Elcano returned to Spain with only one severely crippled ship and only a handful of diseased and hungry men.
Although the route Magellan discovered was not economically feasible at the time, his discovery provided valuable information for future exploration.
After reading this book you will be compelled to book a cruise circumnavigating Cape Horn and the Straits of Magellan to at least imagine what Magellan's crew experienced. This makes it one of the most incredible books for travelers.
Buy it on Amazon here.
Time Was Soft There by Jeremy Mercer
*Contributed by Wendy of The Nomadic Vegan
WHERE YOU WILL WANT TO GO: PARIS
Anyone who's ever dreamed of living the bohemian life of a writer or artist in Paris will love this book. This is the memoir of Jeremy Mercer, a crime reporter who fled from his home in Canada after receiving death threats from a disgruntled criminal. Alone and close to broke, Jeremy is taken in by George Whitman, the eccentric, elderly owner of the Shakespeare and Company bookstore.
Having traveled the world on no money himself when he was younger, George lets writers and other lost souls sleep in the bookstore for free in exchange for helping out in the shop, writing a one-page autobiography and reading a book a day. During his five-month stay, Jeremy meets young vagabonds from all over the world who wander into the bookstore just like he did. And together, they even find a way to ensure that Shakespeare and Company will continue after George is no longer around.
Such a compelling, beautiful story make this one of the nicest books for travelers.
Buy it on Amazon here.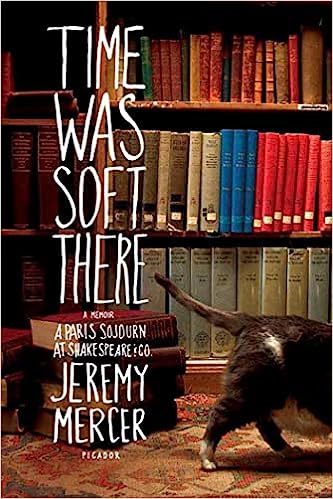 Memoirs of a Geisha by Arthur Golden
*Contributed by Noel of Travel Photo Discovery
WHERE YOU WILL WANT TO GO: KYOTO
One of the most fascinating books for travelers is Memoirs of a Geisha by Arthur Golden, an American writer. The book shares the intriguing and secret lives of Geisha in Japan, more specifically those in Kyoto – a city that you will visiting and looking for geisha in the popular haunts of the Gion and Pontocho district where geisha travel in costume to bars and restaurants entertaining guests. The book tells the story of a fictional geisha working in Kyoto, Japan and as a young 9 year old sold from her parents into the world of geisha and a geisha boarding school and all the intrigue that happens in this secret society, downfalls and other ups and downs. It is colorful, tragic and also filled with so much cultural and historical presence to Kyoto.
Buy it on Amazon here.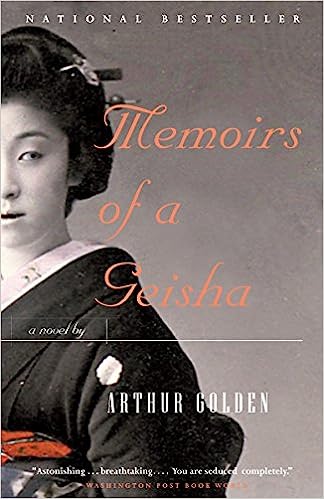 The Alchemist By Paulo Coelho
*Contributed by Daniel of Layer Culture
WHERE YOU WILL WANT TO GO: YOUR INNER SELF
When you are looking for the best books for travelers and are open to getting inspired by a novel story try reading The Alchemist by Paulo Coelho. Maybe a touch of motivation is what you need right now. Read about a boy named Santiago who traveled high and low in search of his treasure. After a world of travel experiences, Santiago returns to unexpectedly find his treasure in the same place he had come from. We often don't look back to realize that what we learn on our travels is what makes them so special, and why we should treasure them to appreciate the everyday things around us. Many times you just need a little boost to get out of your comfort zone, if it means traveling to the other side of the world – so be it. Translated into almost all languages, this book should be on your bookshelf if you're an aspiring traveler.
Buy it on Amazon here.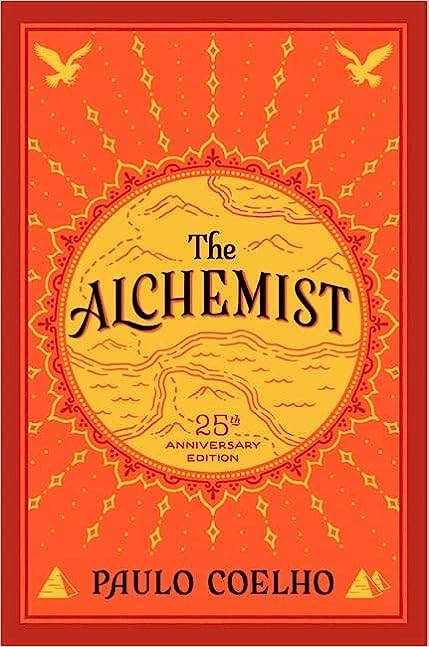 The Count of Montecristo by Alexandre Dumas
*Contributed by Nikke of My Travel In Tuscany
WHERE YOU WILL WANT TO GO: THE MEDITERRANEAN
The Count of Montecristo is a classic written at the end of 1800 by the French author Alexandre Dumas, also known for having written another masterpiece – The Three Musketeers. The novel talks about justice, revenge, and forgiveness.
The main character of this adventure set between France and the Italian Islands of Mediterranean Sea is Edmond Dantès, expert sailor as naive young man, future captain of the Pharaon vessel.
On the day of his engagement he gets arrested on an unfounded charge of being a Bonapartist traitor. Once imprisoned in the castle of Il, a cliff in the middle of the sea off Marseille, he meet the old abbot Faria who will change his life. After 14 years he manages to escape with a map of a hidden treasure that will take him to the small island of Montecristo in the Tuscan archipelago, and a desire of revenge against those people who betrayed him.
Buy it on Amazon here.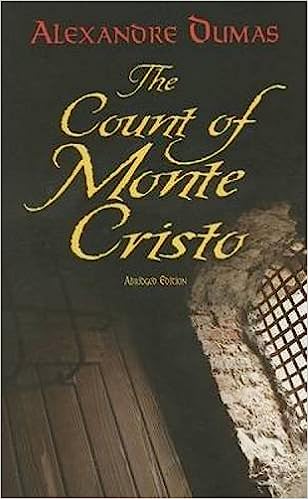 Open Mic Night in Moscow by Audrey Murray
*Contributed by Martha of Quirky Globetrotter
WHERE YOU WILL WANT TO GO: RUSSIA
Audrey Murray had had an inner calling to visit Russia, and her taste in men did help get the ball rolling. Keen on men who speak Russian, the literary and comedic rebel Audrey Murray traversed across Europe and Asia to visit countries formerly part of the Soviet Union. While on her journey, Murray also vows to learn about a slice of the world she's unknowingly turned a blind eye toward.
Murray's memoir is more about following those "flippant" daydreams that have glued themselves to your membrane. Sometimes you don't need to know why a journey is beckoning, you just need to go. In short, follow your inner compass regardless of what the backstory is.
Murray takes you through a vast landscape of cultures and traveling mishaps. Whether it's being leary of strangers' kindness, debunking black market assumptions, or even be stranded in an unknown city, Murray uses each of these tales to reassure you that travel, even in all its messiness, is worth it. In each of these debacles, Murray comes out more self-assured and grateful for the life lessons former Soviet Union countries have doled out along the way.
As if your daydream wasn't intense before, Murray will definitely ignite your desire to experience Russia – that's what the best books for travelers do.
Buy it on Amazon here.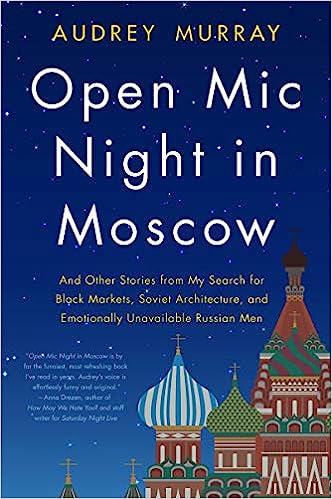 Wild Women, edited by Mariella Frostrup
*Contributed by Kathi of Watch Me See
WHERE YOU WILL WANT TO GO: EVERYWHERE
Wild Women is possibly one of the most inspiring adventure books for travelers recently published. The book is an anthology of travel stories written by women. It features stories from pioneering research expeditions to the African savannah to crazy solo adventures like driving the length of the Americas on a motorbike.
Editor Mariella Frostrup has selected excerpts from texts written by daring women and put them all together in a book that is too big to carry around – but the perfect armchair inspiration.
Some of the contributions are by well-known authors, like Nan Shepherd's outstanding The Living Mountain, while others feature the voices of less recognized writers. But don't worry, each excerpt is preluded by a brief biography of the writer, so you know who's story you're reading.
If after reading all of the 50 stories gathered in this anthology, you don't come away with a reading list of more adventure books by women, you at least got plenty of ideas for your own future travels.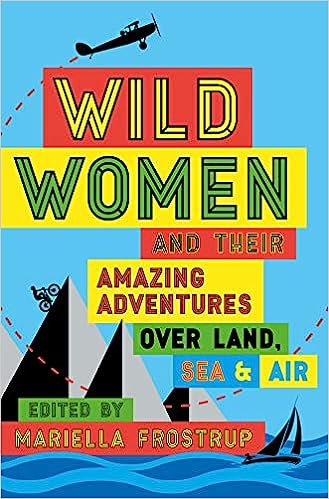 Around the World in 80 days by Jules Verne
*Contributed by Elisa of World In Paris
WHERE YOU WILL WANT TO GO: EVERYWHERE
The ultimate book for travelers tells the adventures of Mr. Phileas Fogg and his valet Passepartout around the world. Mr. Fogg is an English gentleman living a quiet and peaceful life in the London of the 19th century. He spends most of the time in London's Reform Club, an elite club for English gentlemen, where he likes to read the newspaper and play whist.
After a heated discussion with his mates in the club, Mr. Fogg's bets a very high sum of money that he can travel around the world and be back in London in 80 days.
During their journey, Mr. Fogg and Passepartout live many adventures but also some misadventures that threaten the success of the journey. The London Police believes Mr. Fogg is behind a very important bank robbery in the city and sends Detective Fix to follow him. Detective Fix will do the impossible to find proofs against him and he tries to boycott Mr. Fogg's tour to arrest him! Will Mr. Fogg make it to London before the deadline?
Buy it on Amazon here.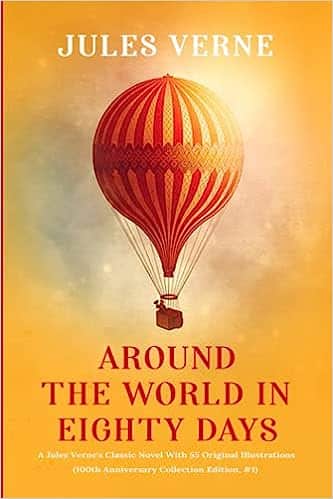 A fine balance by Rohinton Mistry
*Contributed by Anne and Clemens of Travellersarchive.de
WHERE YOU WILL WANT TO GO: INDIA
A fine balance is the best book to prepare for a trip to India. But also to get inspiration for a trip to any distant country. The story takes place in Bombay in 1975. Four very different people meet in crazy situations, the fate of which the author Rohinton Mistry masterfully combined into a great novel.
We have Dina Dalal, a woman in her early forties, and Maneck Kohlah, a student from the Himalayas. We meet the incredibly optimistic Ishvar Darji and his stubborn nephew, two tailors who fled from the countryside to the city.
The author spans his great narrative arches from the green valleys of the Himalayas to the wild streets of Bombay. As a reader, you travel all over India with the protagonists. The book A fine balance lets the Indian subcontinent emerge before the eyes of the readers and invites you to dream. Suddenly you are in the middle of Bombay and can smell, feel and taste the city. Your follow your inner cinema into a long-awaited journey. That's exactly what all books for travelers are meant to do.
Buy it on Amazon here.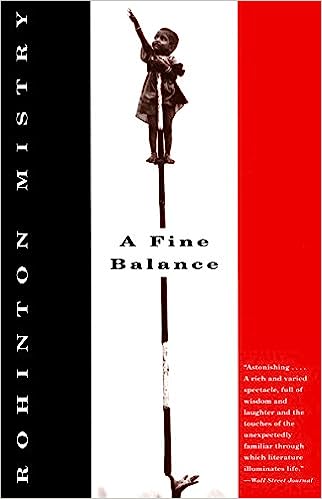 Dark Star Safari by Paul Theroux
*Contributed by Ed and Jackie of Safaris Africana
WHERE YOU WILL WANT TO GO: AFRICA
Safari means 'journey' in Swahili, and this inspirational travel book by Paul Theroux covers his overland trip from Cairo to Cape Town – the length of Africa – by car, bus and train.
The book is a definite must-read if you're considering traveling in Africa. It combines enchanted writing, plenty of practical information and unique insights into African life and culture. Descriptions of Theroux's experiences of countryside, villages and towns across the multiple African countries he travels through are so vivid you almost feel you're there with him.
Dark Star Safari incorporates plenty of humor, and is mostly a fun read, though from time to time delves into politics and state of the nation contemplation, giving a multi-layered take on Africa. It's no over-exaggeration to say that reading Dark Star Safari will help establish a deep and lifelong passion for traveling this beautiful continent, thus being one of the best books for travelers who want to go to Africa.
Buy it on Amazon here.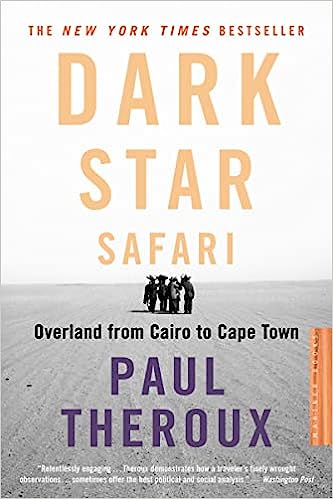 The Shadow of the Wind by Carlos Ruiz Zafón
*Contributed by Sam of Alternative Travelers
WHERE YOU WILL WANT TO GO: BARCELONA
Set in Barcelona, The Shadow of the Wind is a transporting book that will whisk you back to post-Civil War Spain. Daniel, the protagonist and son of an antiquarian book dealer, becomes enraptured by a book in the city's Cemetery of Lost Books. In his search to learn more about the author and his other works, Daniel discovers that someone has been collecting all of the author's books and burning them.
As he digs deeper, Daniel begins to uncover Barcelona's dark history and inadvertently becomes tangled up in a family's deepest secrets. The more he learns, the more questions arise, and he quickly becomes obsessed with laying bare stories that others tried to keep hidden. What follows is a captivating story within a story, filled with rich descriptions of post-war Barcelona and a winding plot driven by the novel's complex characters, each with their own motives, secrets, and desires.
Making you want to go to Barcelona as soon as you put it down, this easily is one of the best books for travelers.
Buy it on Amazon here.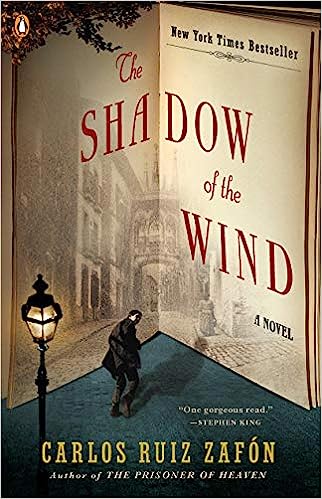 Grounded: A Down to Earth Journey Around the World by Seth Stevenson
*Contributed by Nathan of Travel Lemming
WHERE YOU WILL WANT TO GO: THE WORLD A modern-day remix of Jules Verne's classic Around the World in 180 Days, this travelogue is perfect if you yearn for a world where travelers had to earn their stripes through something a little more challenging than simply settling in for a 12 hour flight across the globe. The premise of Grounded is simple: author Seth Stevenson and his partner Rebecca set out for a journey around the world with one rule: no planes allowed! Charming, witty, and easy to read, the book tells the tale of the couple's trials and tribulations as they seek to complete their quixotic trip. Though at times Stevenson does seem a little shallow in his treatment of other cultures (and at other times, a little heavy-handed with his anti-air-travel message), his words flow off the page and really transport the reader around the world. The book is the perfect read for anyone looking to satiate their wanderlust without leaving the couch. In other words one of the greatest books for travelers.
Buy it on Amazon here.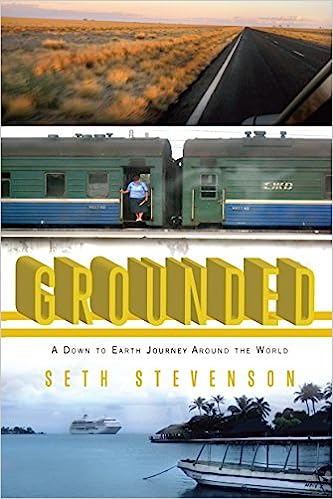 A Wild Sheep Chase by Haruki Murakami
*Contributed by Will of Books and Bao
WHERE YOU WILL WANT TO GO: JAPAN
This is Murakami's first full-length novel, and it's one that takes its unwitting protagonist on a strange journey from the bustle of Tokyo to the cold and barren wastes of Hokkaido, all to track down a sheep.
The reason is mysterious and the journey is bizarre, but this is a novel that highlights the real beauty of Japan's mountainous and snowy north, as well as the kind and eccentric people who live there. The small towns and isolated villagers of Hokkaido, in this novel, are shrouded in mystery and offer both our protagonist and the reader a window into a side of Japanese life that is rarely seen.
What makes A Wild Sheep Chase so alluring is that it begins in normality, with a familiar city setting, and gradually drags the reader away on an adventure across the white, snowy wastes of the magical, haunting beauty of Hokkaido. Our protagonist must survive outside of his comfort zone and grow stronger as a result. Definitely one of the best travel books.
Buy it on Amazon here.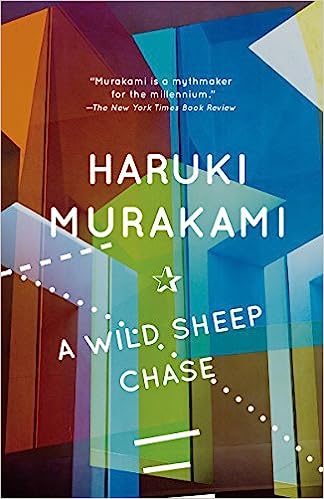 The Sex Lives of Cannibals by  J. Maarten Troost
*Contributed by Stephanie Woodson of Explore More Clean Less
WHERE YOU WILL WANT TO GO: THE PACIFIC
'The Sex Lives of Cannibals' is a short non-fiction travel memoir written by J. Maarten Troost that recaps the two years he and his girlfriend spent living in Kiribati, a Pacific Island nation. Written with a lighthearted tone, the book shares the author's bumpy transition into remote island living with lots of laugh-out-loud anecdotes. The book's intent is to entertain but it also gives a slice of life view into what slow travel and culture immersion looks like instead of popping in for a long weekend. The story goes past surface level culture shock with vivid imagery mixed in with comedic situations and self introspection about being from the United States. While the whole point of the story is to poke holes in the "distant island life" fantasy, it's hard to read it and not feel inspired to get off the beaten path and discover some culture shock of one's own. It definitely is one of the best books for travelers.
Buy it on Amazon here.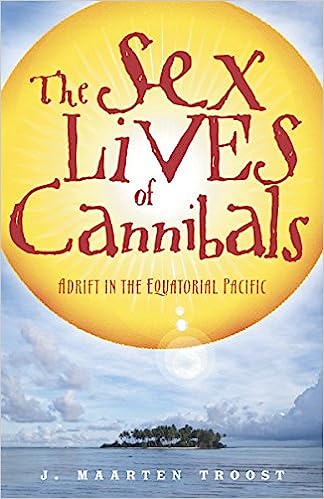 What are your favorite books for travelers? Have we missed one that should be on this list? Let me know in the comments below!
Check out these Greek mythology books for teens!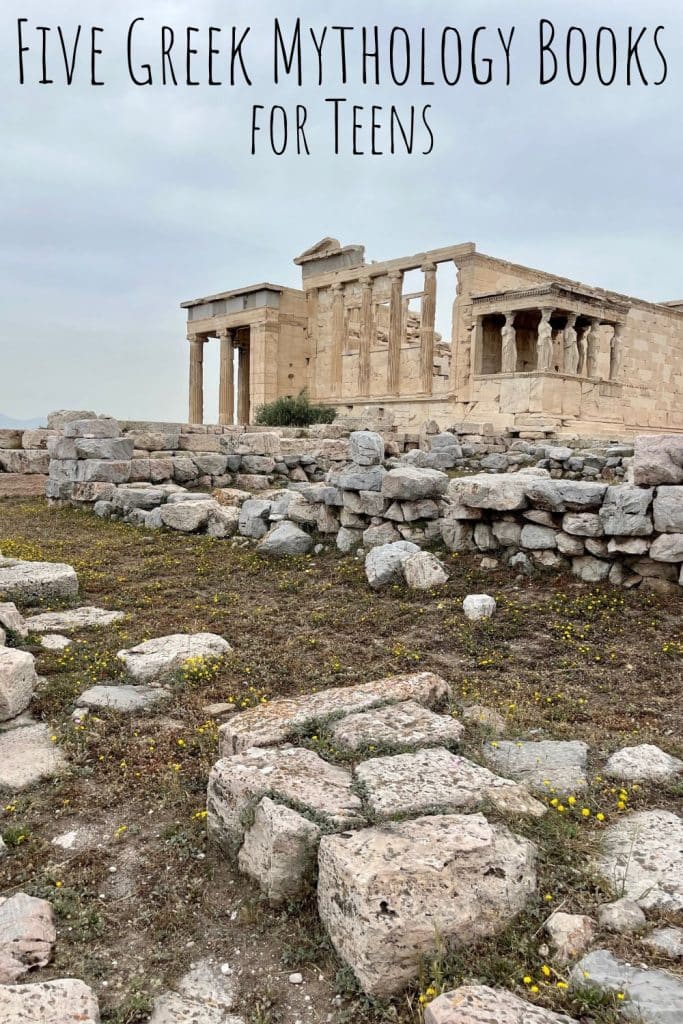 And these books about ancient Egypt.