We did a lot of train travel when we lived in Scotland, which means we spent a lot of time loading up on train snacks. Without fail, someone always got a slice of Victoria sponge cake. If you've watched any British baking shows, you'll have seen it and it really is as yummy as it looks. Named in honor of its royal patron, Queen Victoria, this classic British teatime treat, meticulously crafted to perfection, is timeless perfection. The delicate layers of moist sponge cake, generously layered with sweet strawberry jam and topped with a cloud-like whipped cream just can't be beat. Join us as we guide you through the steps to recreate this beloved treat, sometimes also called a Victoria Sandwich, and captivate your taste buds with a touch of nostalgia and sophistication.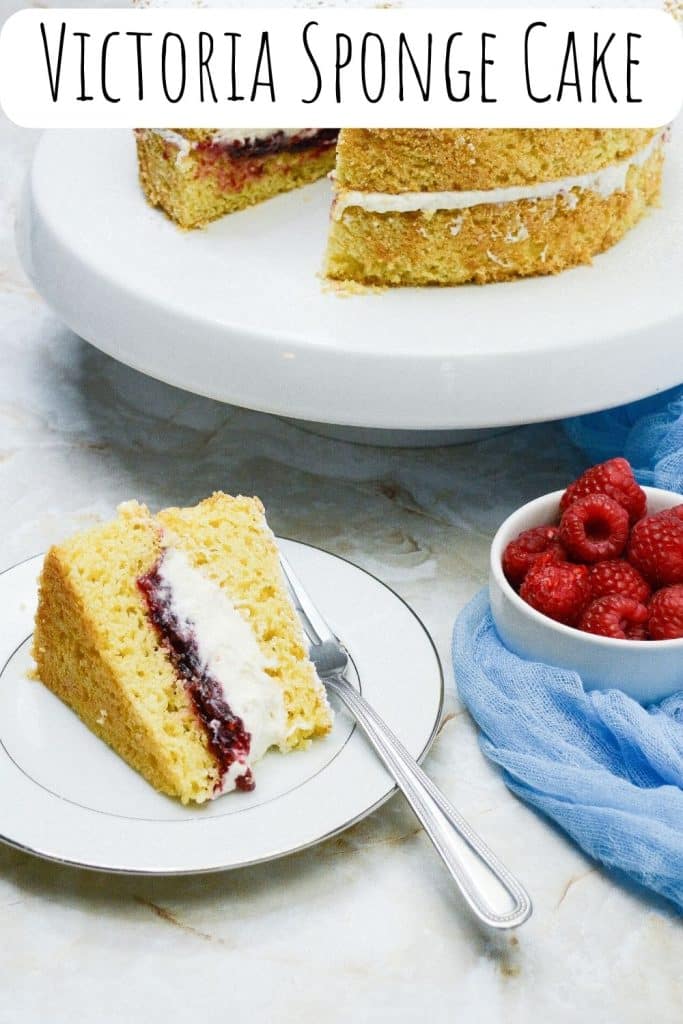 Supplies Needed:
2 (8-inch) cake pans
Non-stick spray
Parchment paper
Medium bowl
Stand mixer
Spatula
Wire rack
Serving platter
Whisk attachment
Measuring cups and spoons
Ingredients:
1 ½ cups unsalted butter, softened
1 ½ cups all-purpose flour
3 teaspoons baking powder
½ teaspoon salt
1 cup granulated sugar
3 large eggs
2 tablespoons milk
½ cup raspberry jam (or more, to taste)
1 cup heavy cream
1 tablespoon powdered sugar (plus extra for dusting)
½ teaspoon vanilla extract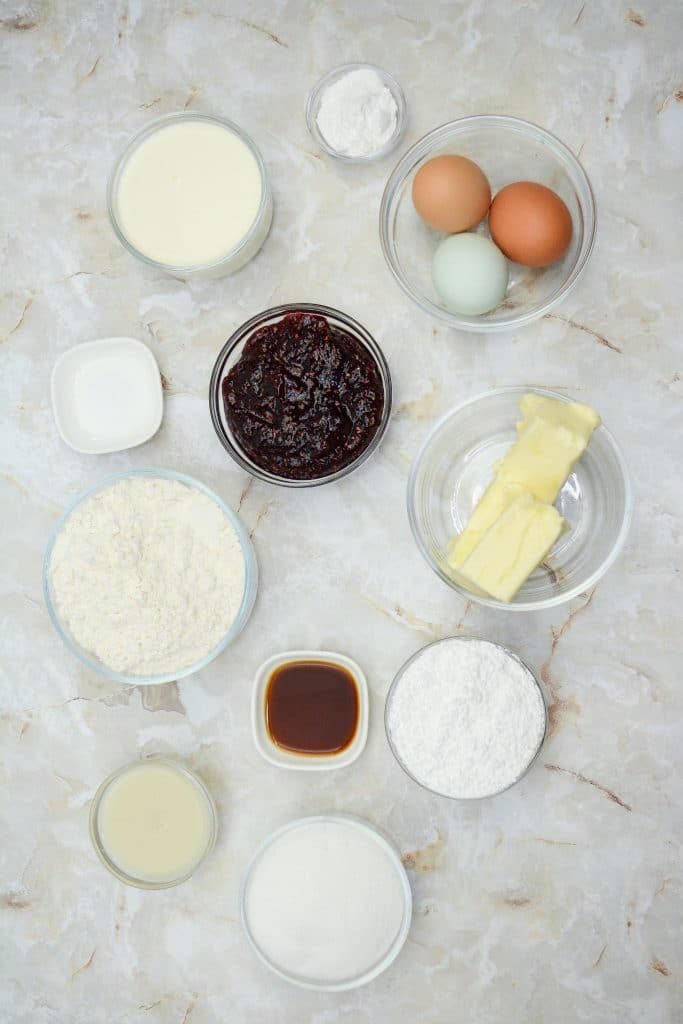 Directions:
Preheat your oven to 350 degrees. Prepare two 8-inch cake pans by greasing them with non-stick spray and lining the bottoms with parchment paper.
In a medium bowl, whisk together the flour, baking powder, and salt until well combined.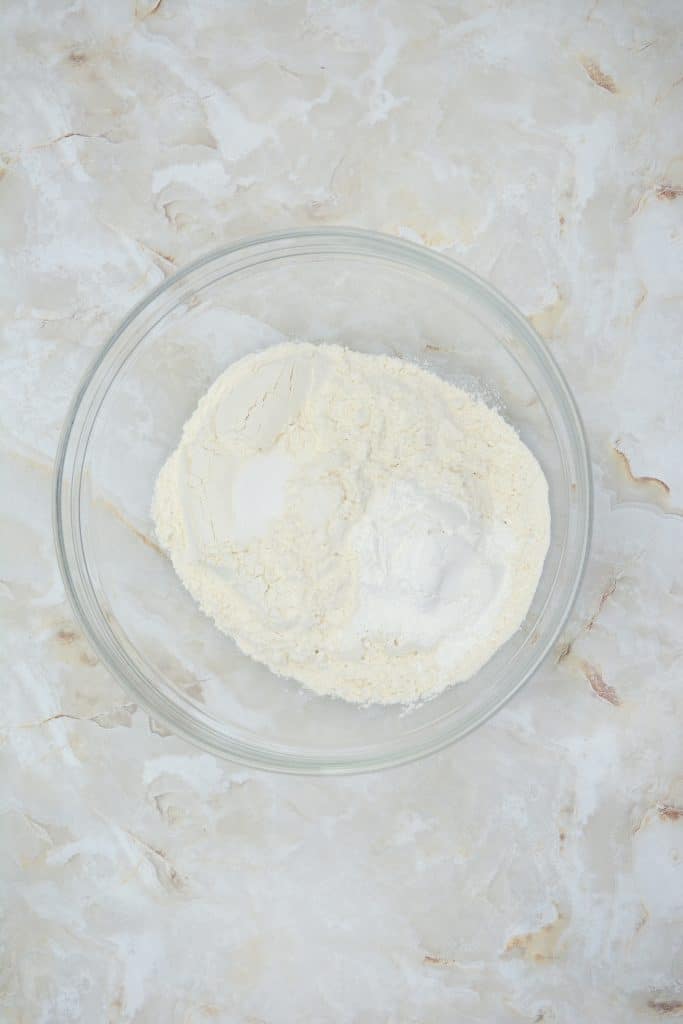 In the bowl of a stand mixer, cream together the softened butter and granulated sugar until light and fluffy.
Add the eggs one at a time, beating well after each addition. Then, pour in the milk and mix until fully incorporated.
Gradually add the dry flour mixture to the wet ingredients, mixing until just combined. Be careful not to over mix.
Divide the batter equally between the prepared cake pans, spreading it out evenly.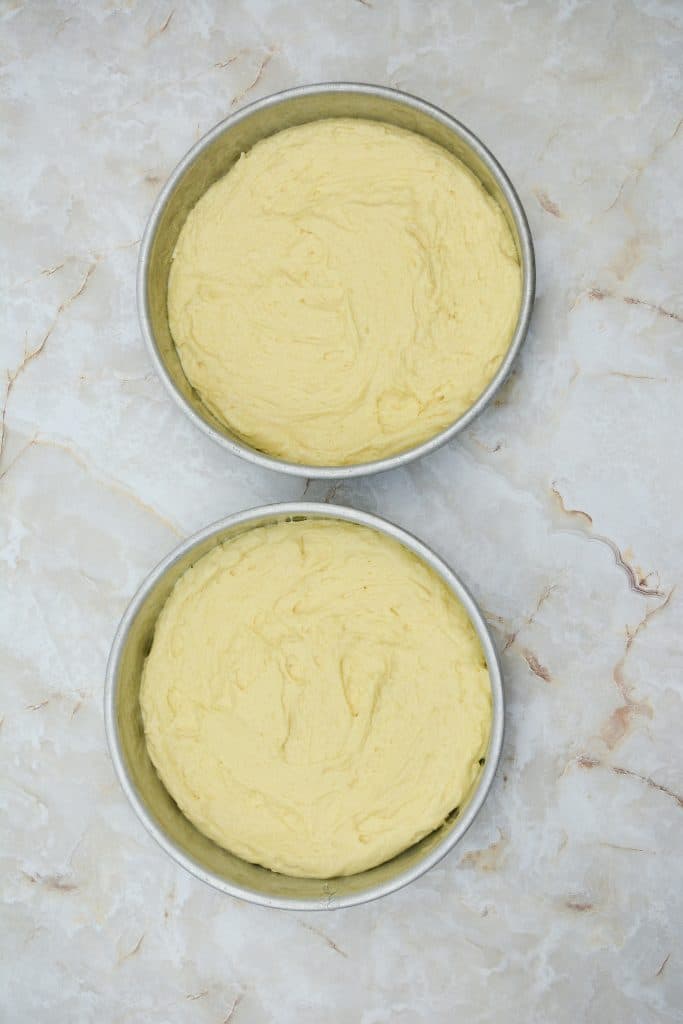 Bake the cakes in the preheated oven for about 25-30 minutes, or until golden and a toothpick inserted into the center comes out clean.
Once baked, remove the cakes from the oven and let them cool on a wire rack until they reach room temperature.
Gently release the cakes from the pans and transfer one cake to a serving platter. Spread a generous layer of raspberry jam on top.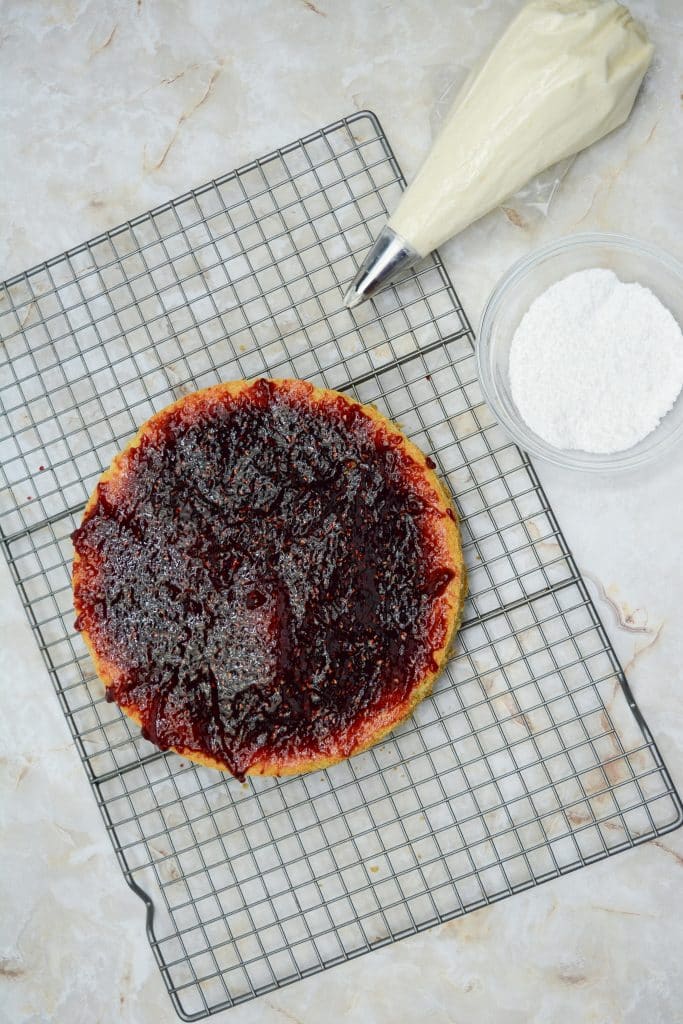 In the bowl of a stand mixer fitted with a whisk attachment, combine the heavy cream, powdered sugar, and vanilla extract. Beat on high speed until stiff peaks form.
Dollop approximately half of the whipped cream on top of the jam layer, spreading it out evenly.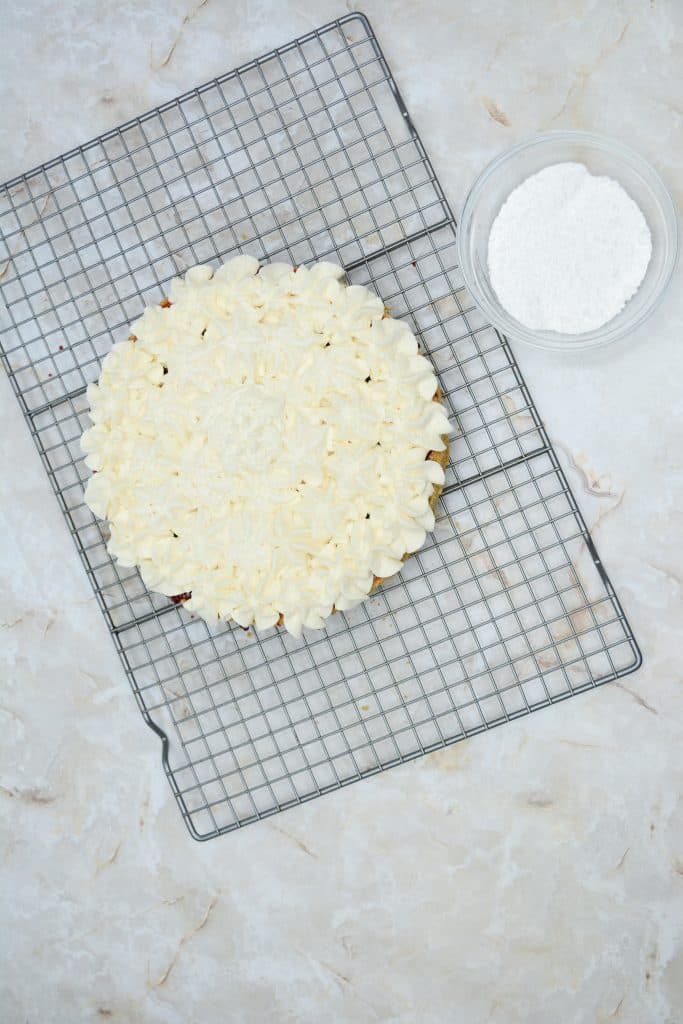 Place the second cake layer on top, creating a beautiful sandwich. Dust the top with powdered sugar for an elegant finish.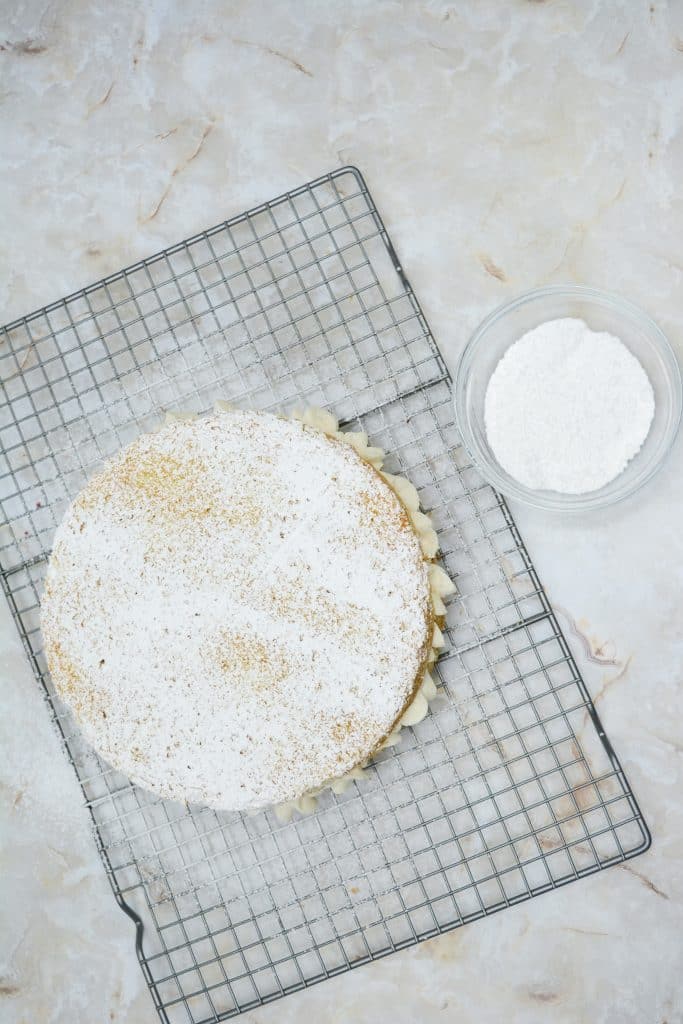 Your Victoria Sponge Cake is now ready to be enjoyed!
Making Victoria Sponge Cake doesn't need to be intimidating and you'll love being able to enjoy this classic at home. This delightful dessert is perfect for any occasion, whether you're hosting a fancy tea party or simply treating yourself to a taste of elegance. With its fluffy layers, fruity jam filling, and creamy whipped cream, this cake is sure to impress and transport you to a refined afternoon tea of the Victorian era. Share it with loved ones or savor each bite for yourself, and experience the joy that comes from baking a classic recipe that has stood the test of time.
Storage:
If you have any leftovers, the cake can be stored for up to 2 days. Simply cover it tightly and refrigerate. When ready to serve, bring it back to room temperature and re-dust with powdered sugar for that picture-perfect presentation. So go ahead, savor each slice, and relish in the exquisite flavors of this timeless treat.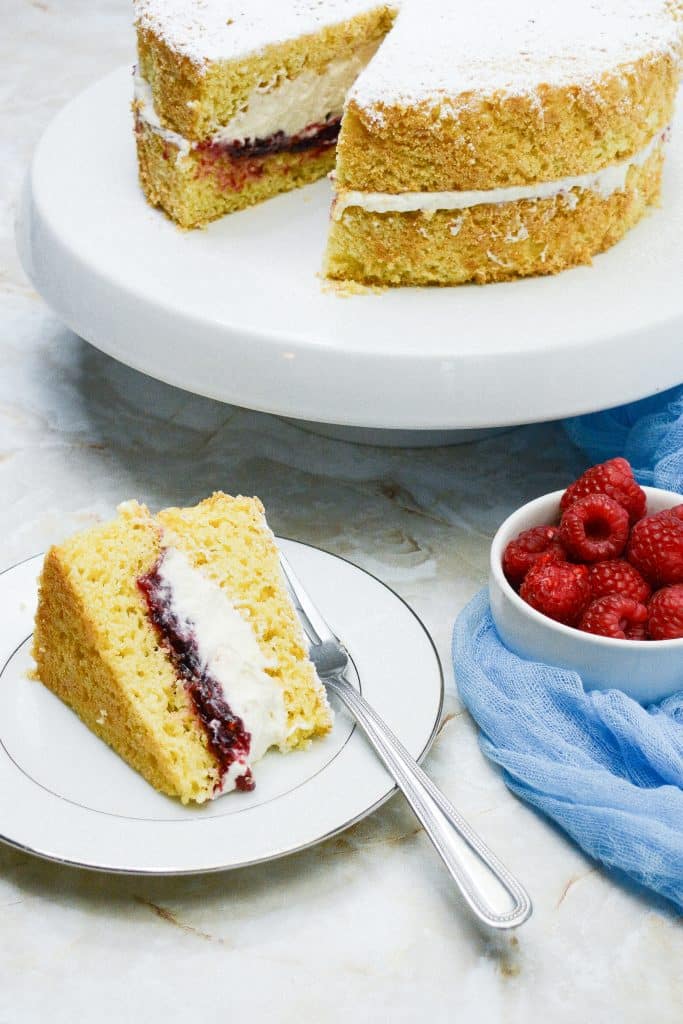 For more tea time treats, try these bite sized lamingtons.