My first introduction to lamingtons was in a New Zealand tea rooms (and yes, the "s" is supposed to be there!). We had favorite tea rooms depending on where we were in the country and they really were such a fantastic lunch–tasty sandwiches, savory rolls and pies, and an always tempting case of desserts. Lamingtons always struck me as such a pretty cake and I always ended up with one on my plate. They take a bit of time to make, but they're so worth it and are the perfect treat for your own afternoon tea.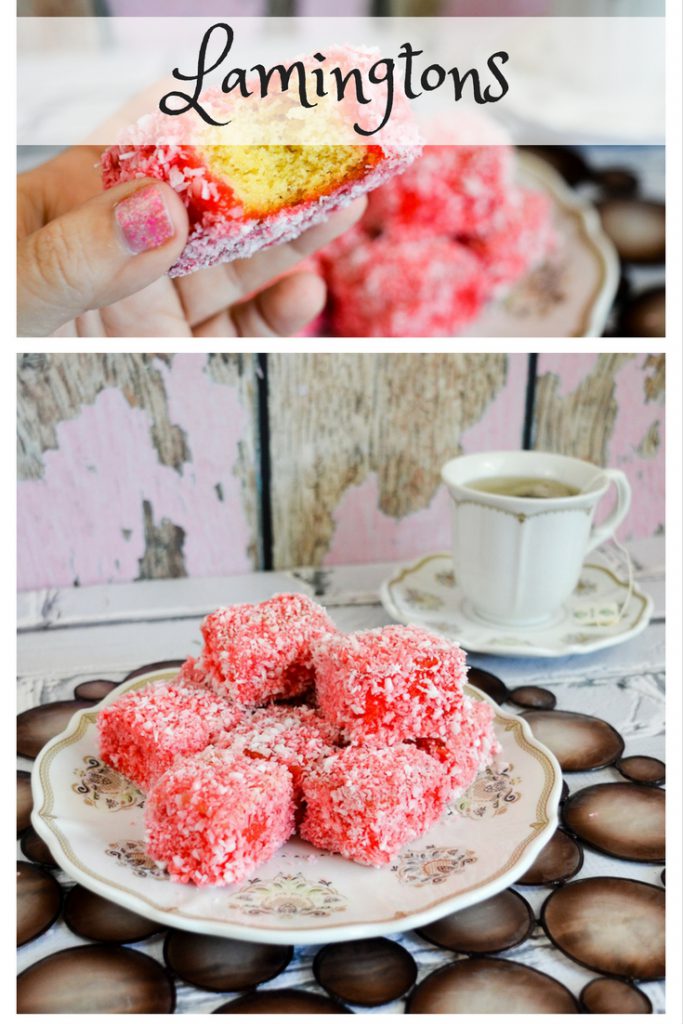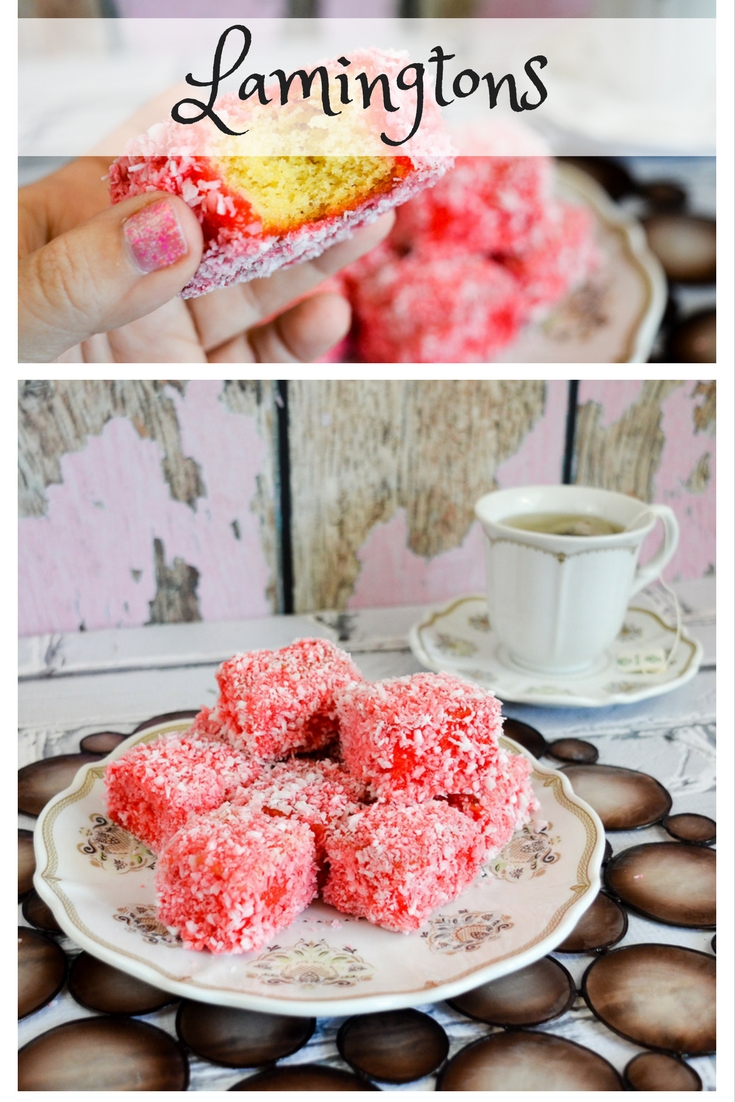 Ingredients:
1 cup flour
1 tsp baking powder
3/4 cup superfine sugar
3 eggs
1/2 tsp vanilla extract
1/4 tsp salt
2 oz butter, melted
1 packet raspberry jello
4 oz unsweetened desiccated coconut
You're going to want to make the sponge a day ahead–the cake needs to be just slightly dry so that the jello doesn't completely soak into it. Preheat the oven to 350*. Grease an 8″ cake tin and line with parchment paper. Beat the eggs, sugar, and salt in a mixer on medium-high speed for about five minutes until pale. I really recommend using a mixer for this–we mixed by hand our first time around and the sponge just didn't turn out right.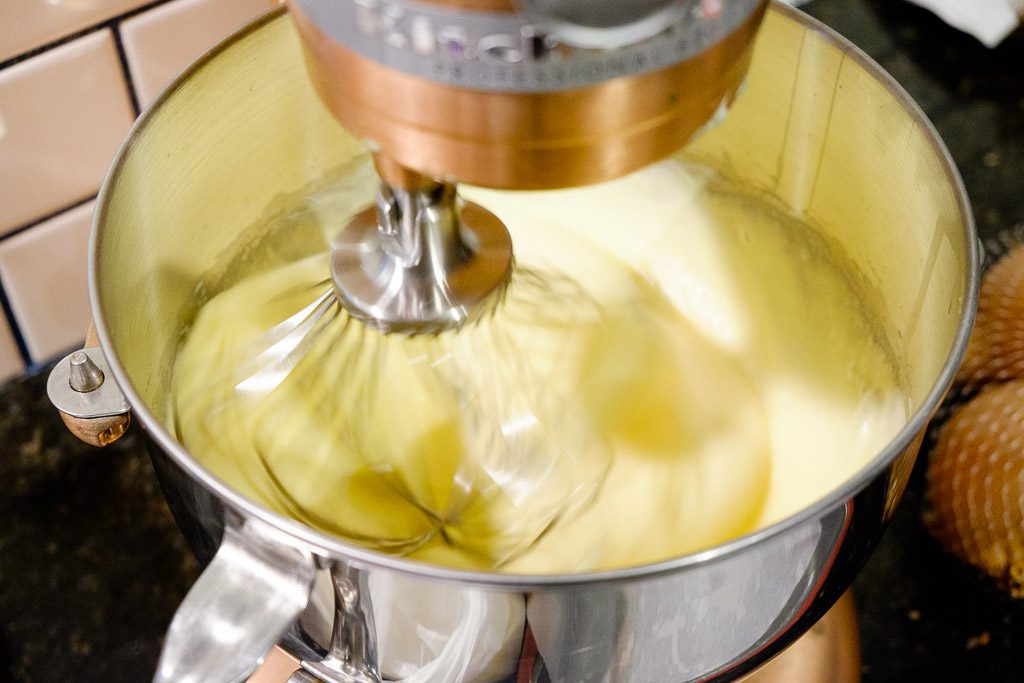 Mix the flour and baking powder together and fold gently into the wet mixture. Add the butter and vanilla and fold until just combined.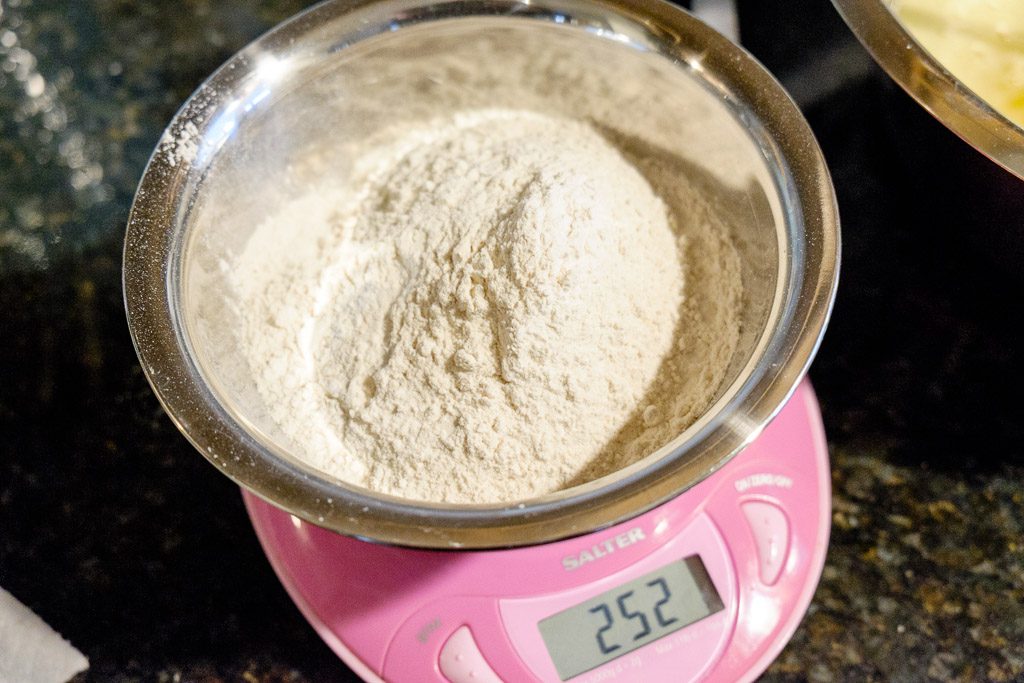 Pour into the cake tin and bake for about 30 minutes.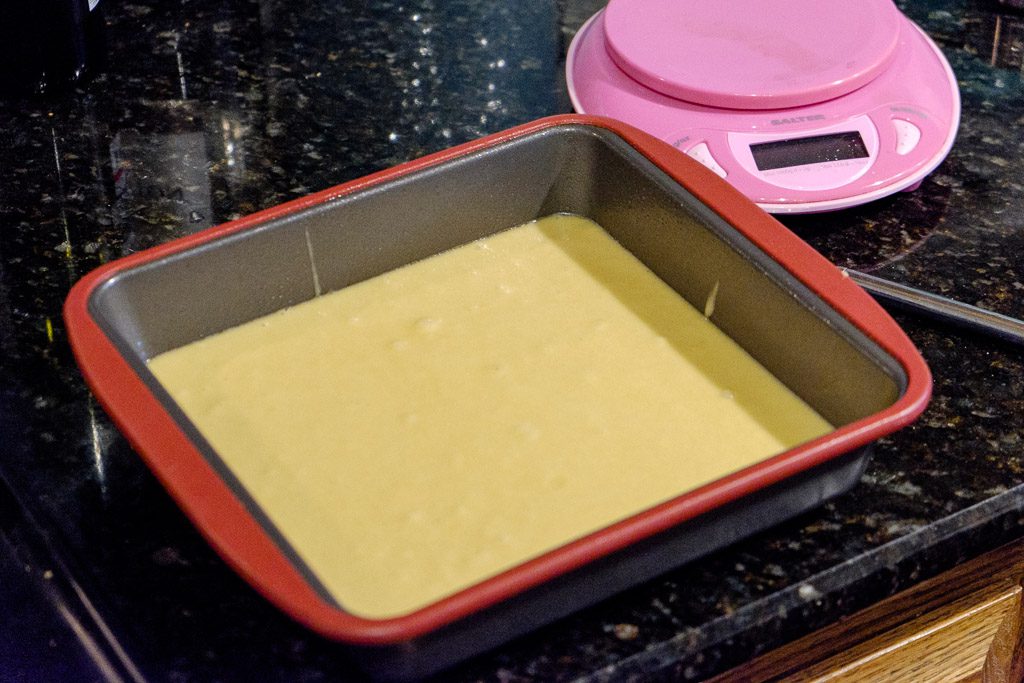 Cool the sponge in the pan for a few minutes and then the rest of the way on a wire rack. Wrap it in cling film or foil for the night.
~~~The next morning….~~~
Make the jello according to the package instructions. Put it into the fridge as if to set, but we're going to be pulling it out early. Check the jello around the 90 minute mark. It should be thick, but still liquid and feel just barely pourable. Cut the sponge into 1.5″ cubes.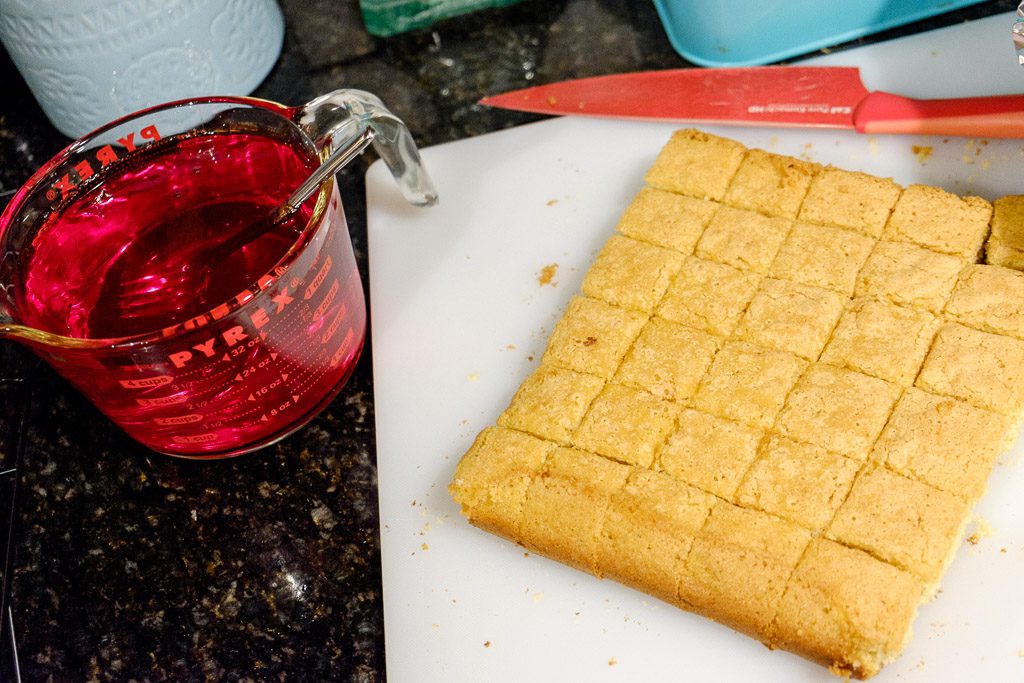 Dip the cubes of sponge into the jello. Let the excess drain off for a minute on a wire rack and then gently roll in the desiccated coconut.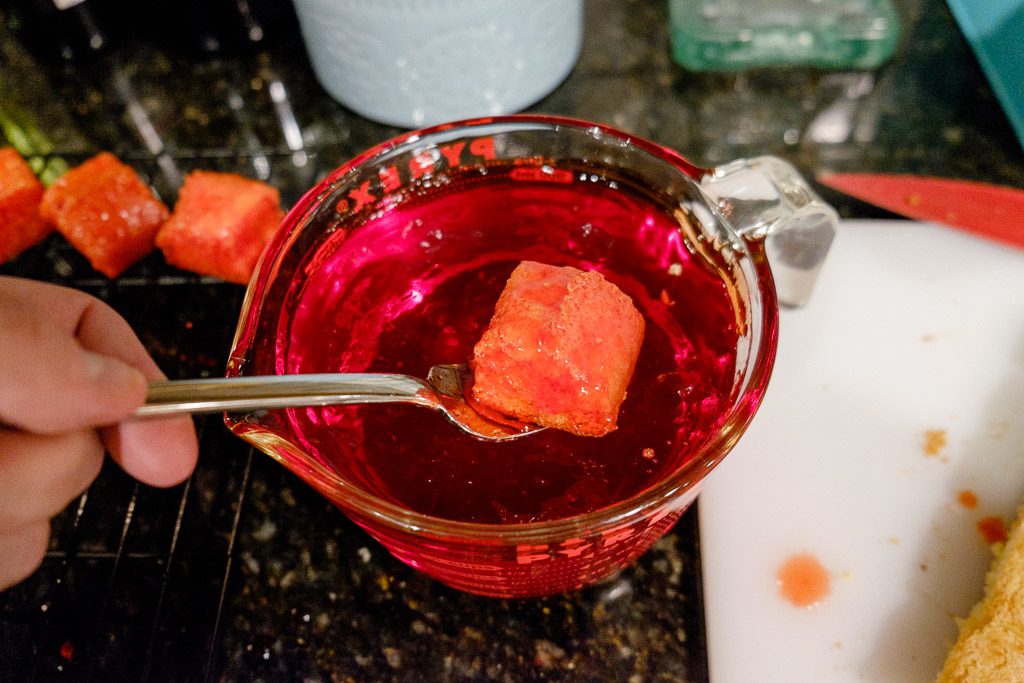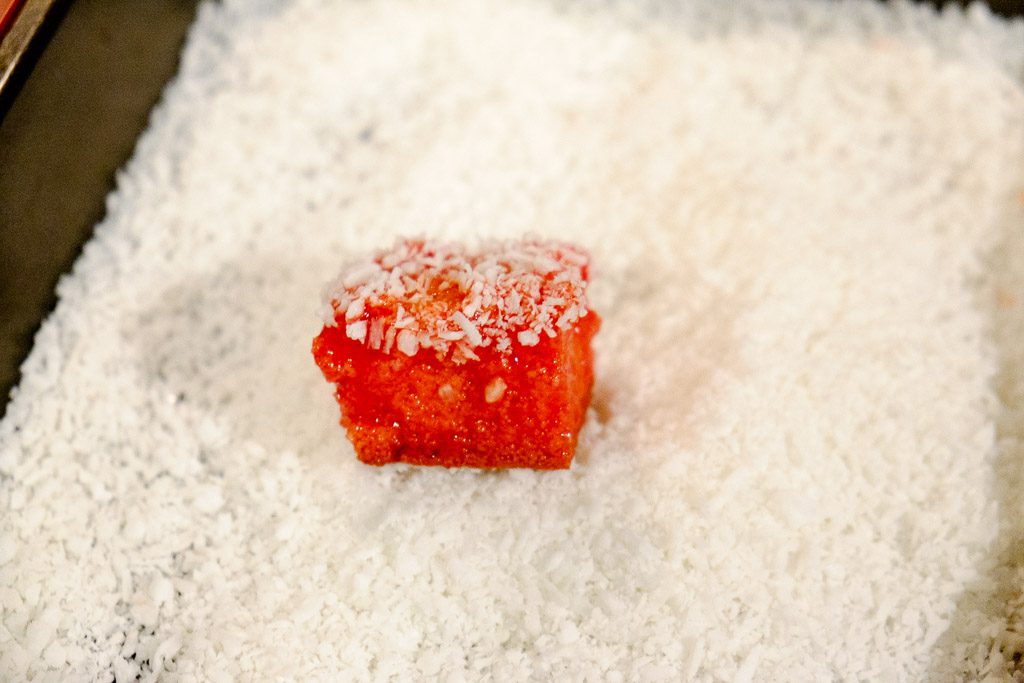 Put the lamingtons on a wire rack to dry for a few hours. They can be sealed in an airtight container and last a few days.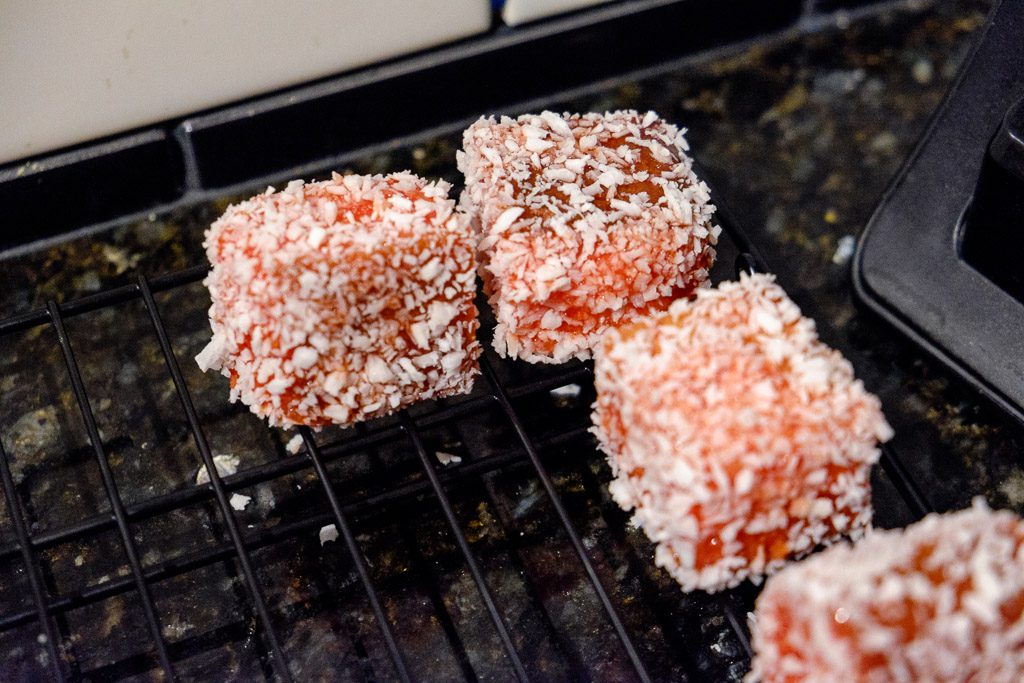 Lamingtons are just so pretty and for us, they're a taste of a place we really miss. The girls and I have been having tea after school and lamingtons are one of their most requested treats right now. It's fun to find ways of sharing their heritage, and when it's done through food, it's a bonus for all of us!