This post contains sponsored content. I am a member of the World Market Tribe.
One of the goals I've had as an adult is to have tea parties with friends. I've always had a vision in my head of lovely afternoons where we drink tea from pretty teacups, munch on yummies, and chat. I never felt like I could pull it off, but with the gorgeous Downton Abbey line from World Market, I was able to create a Downton Abbey Tea Party that we all enjoyed.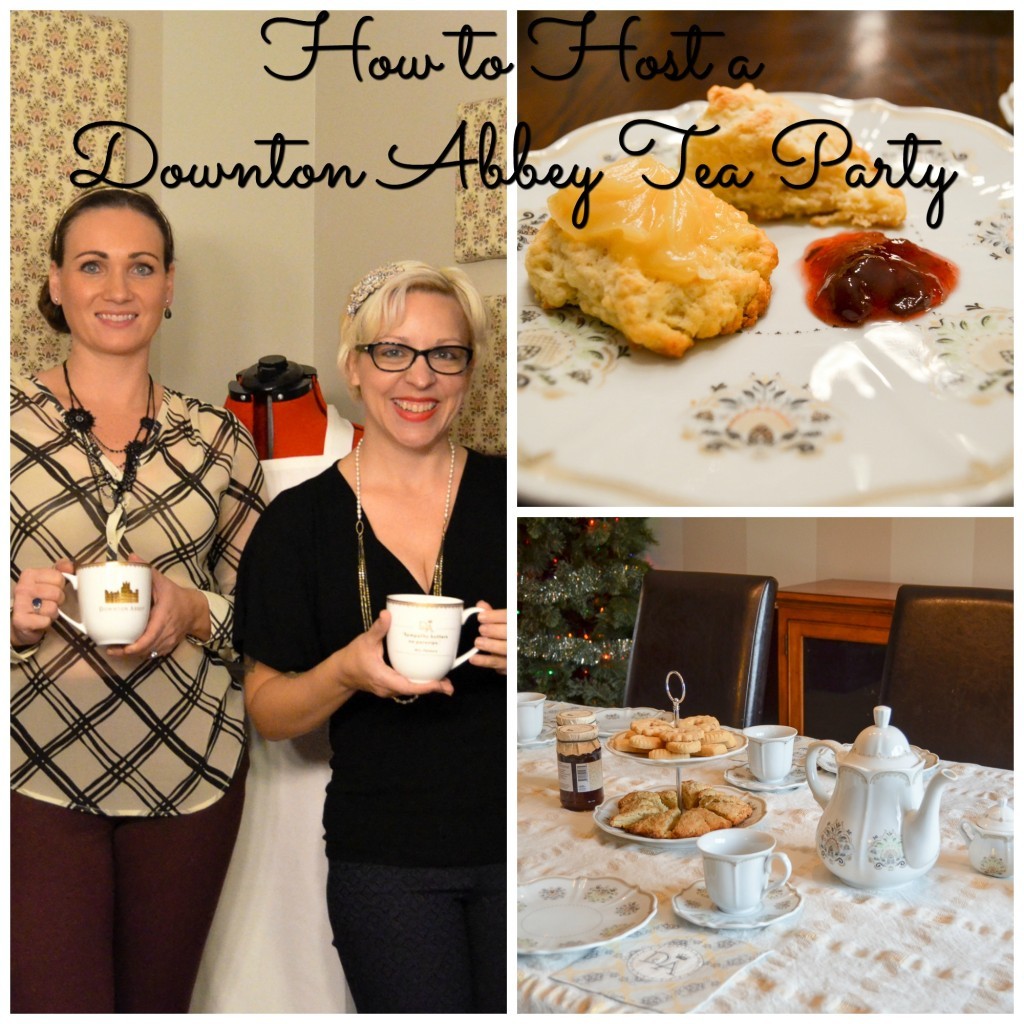 Setting the Stage:
I used the Downton Abbey Wrapping Paper to cover the artwork in my dining room. I simply wrapped each frame as I would a present and quickly had a room filled with that iconic "wallpaper."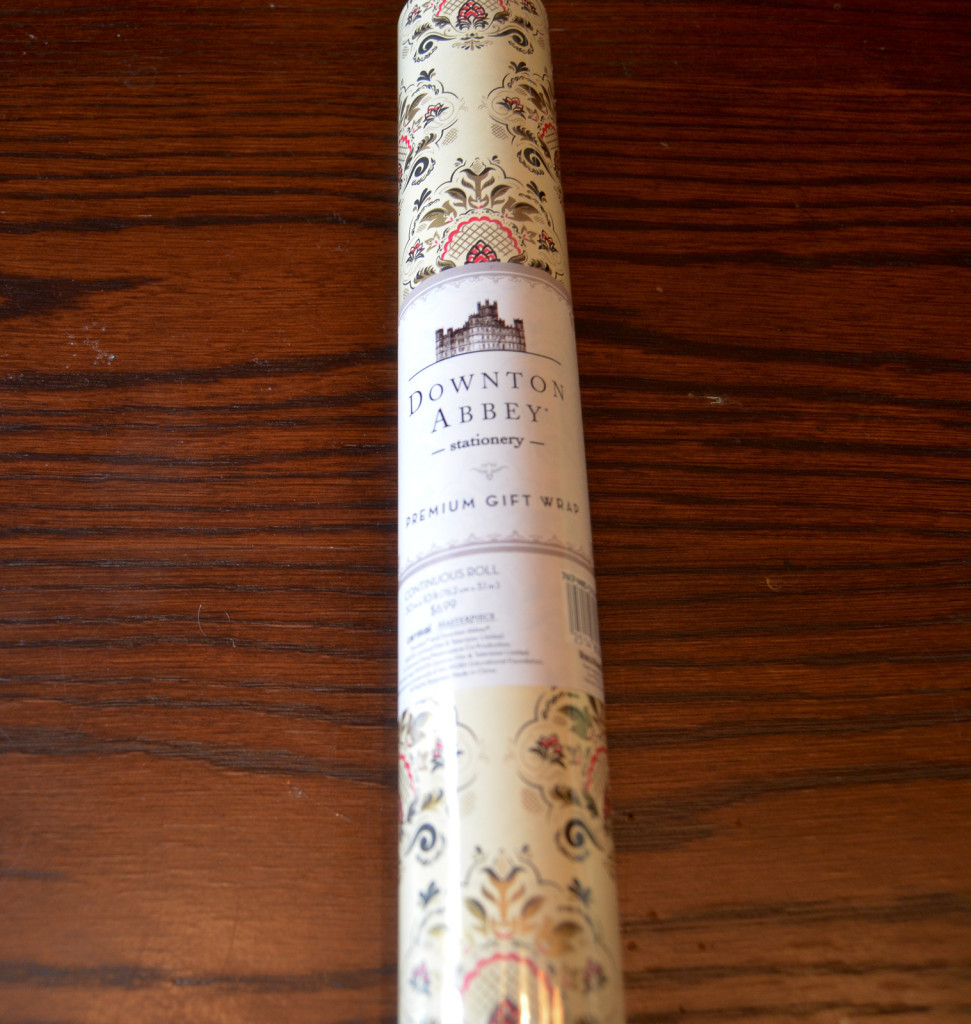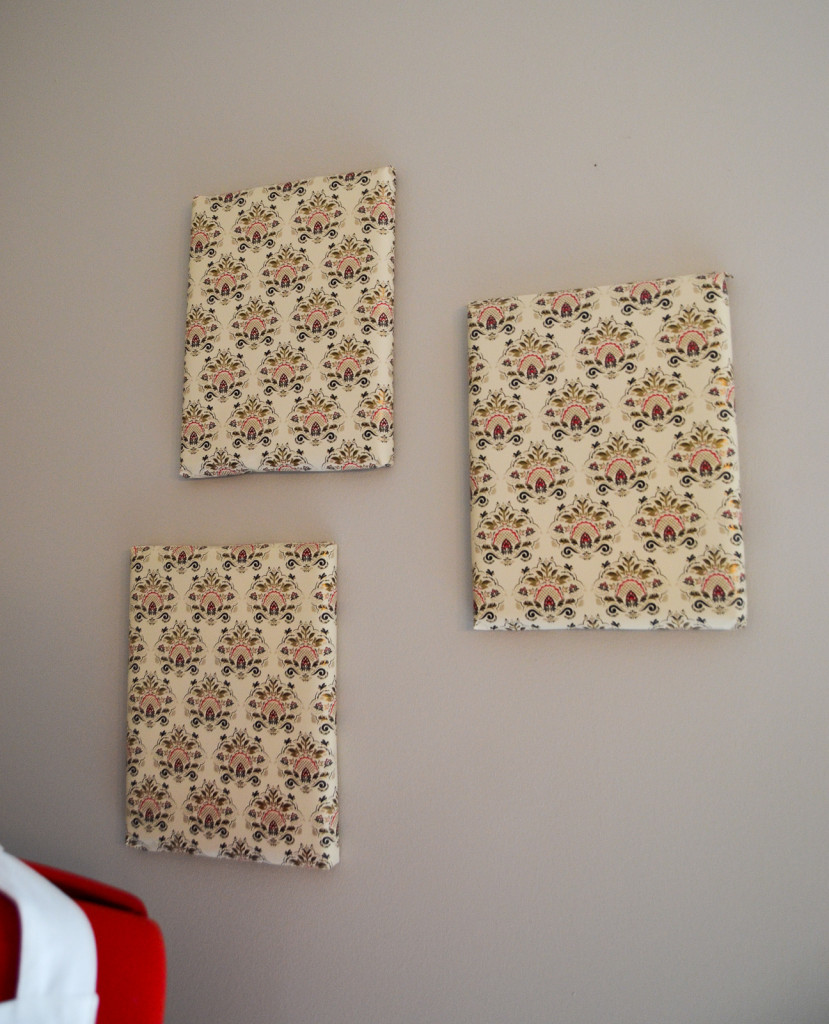 I had to include my Downton Abbey Cross Stitch Decor!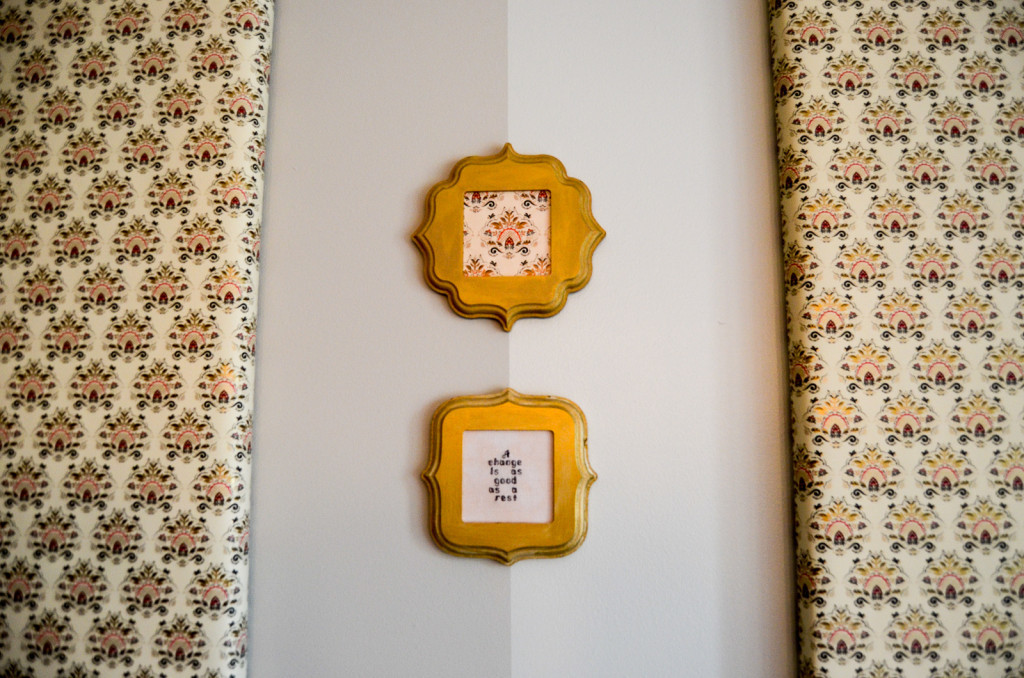 I put Mrs. Patmore's Apron on my sewing mannequin so that she could oversee the proceedings. 😉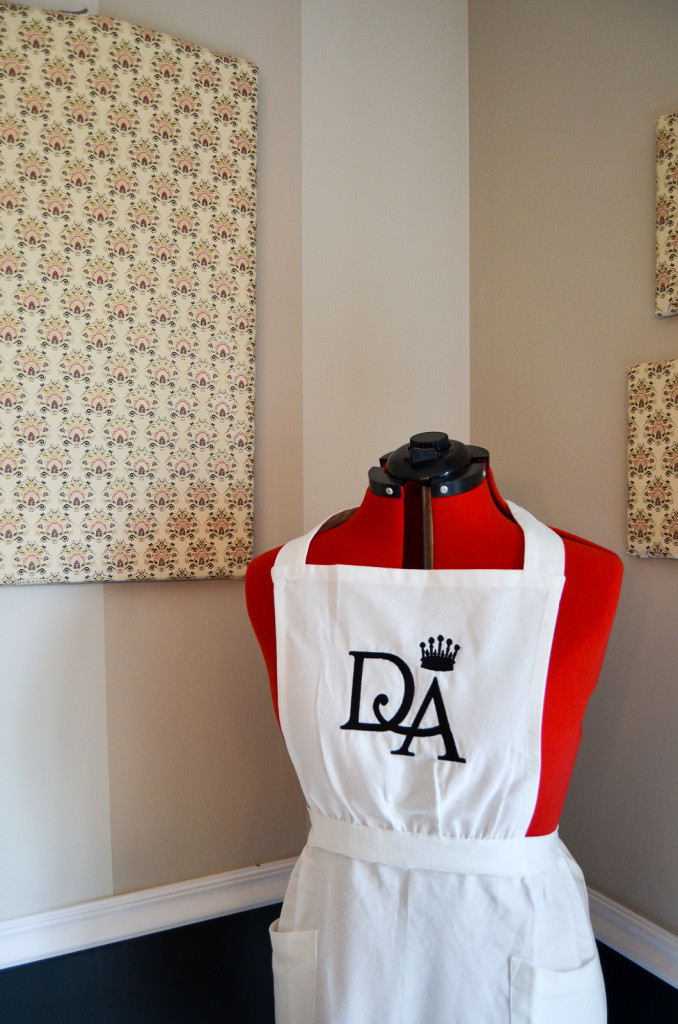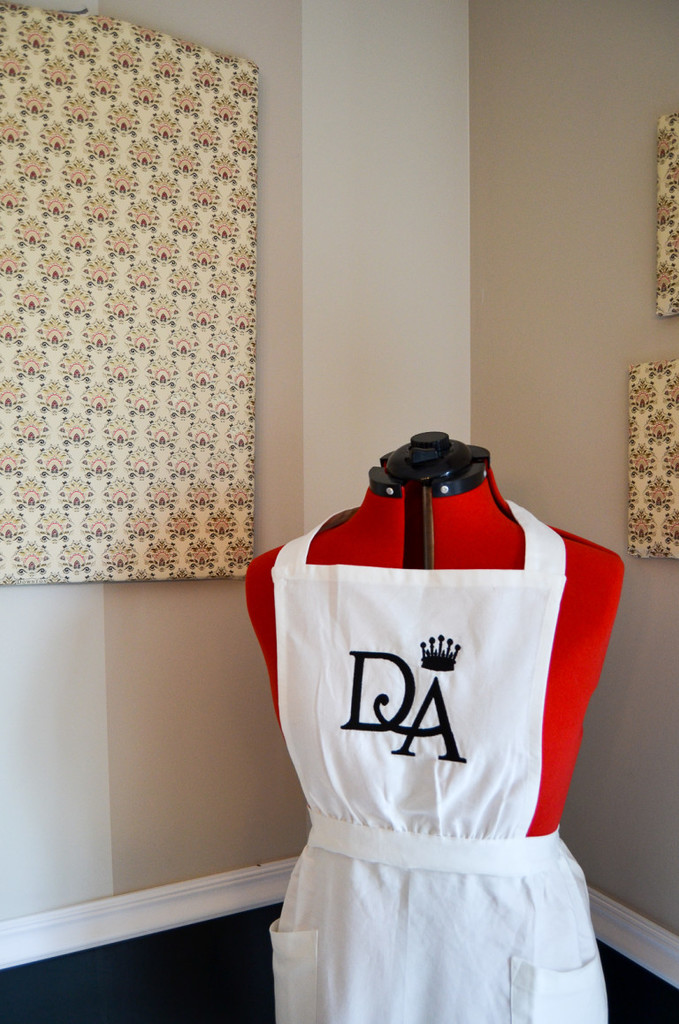 Tea Towel Hoop Art DIY:
I loved the Downton Abbey Mary Kitchen Towel and wanted to display it, so I simply popped it into an embroidery hoop!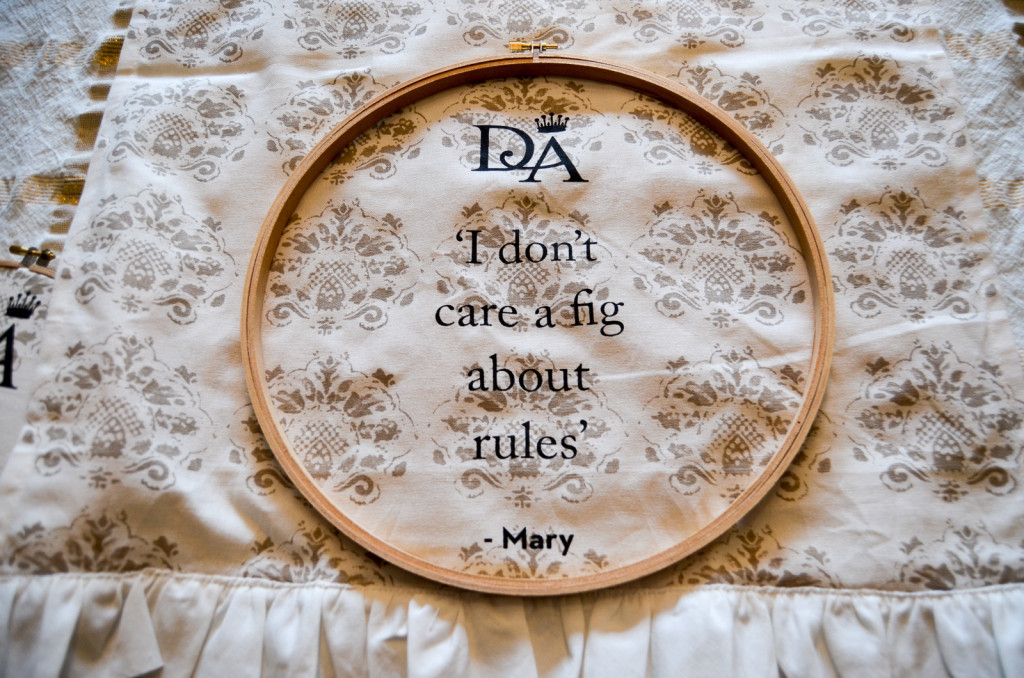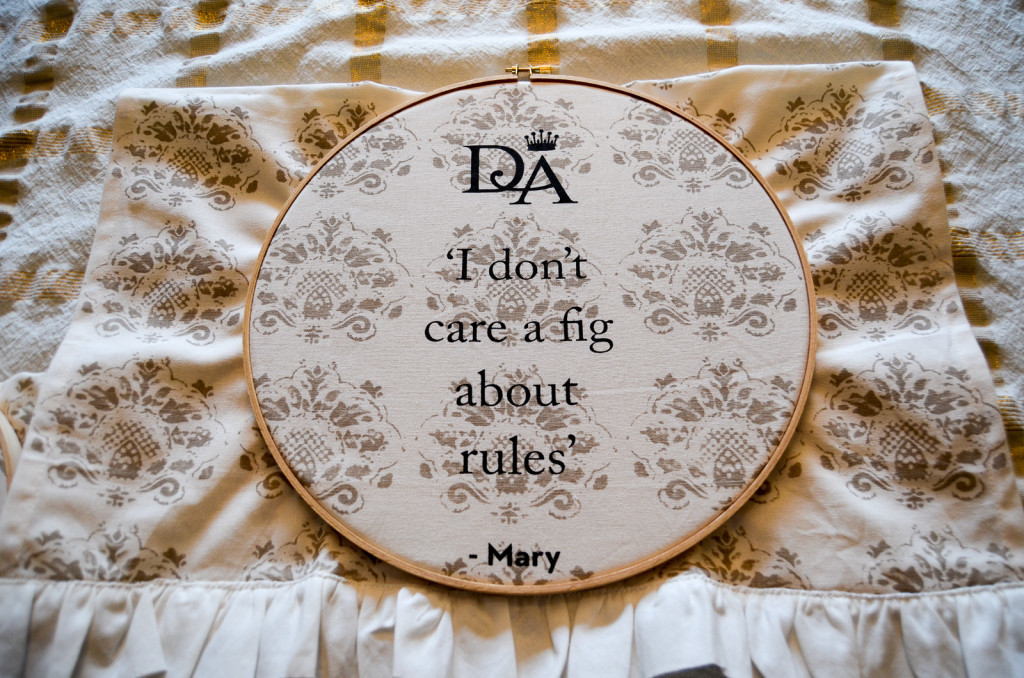 I wanted that lovely ruffle to show, so I folded the top of the tea towel over on an angle, but left the ruffle alone.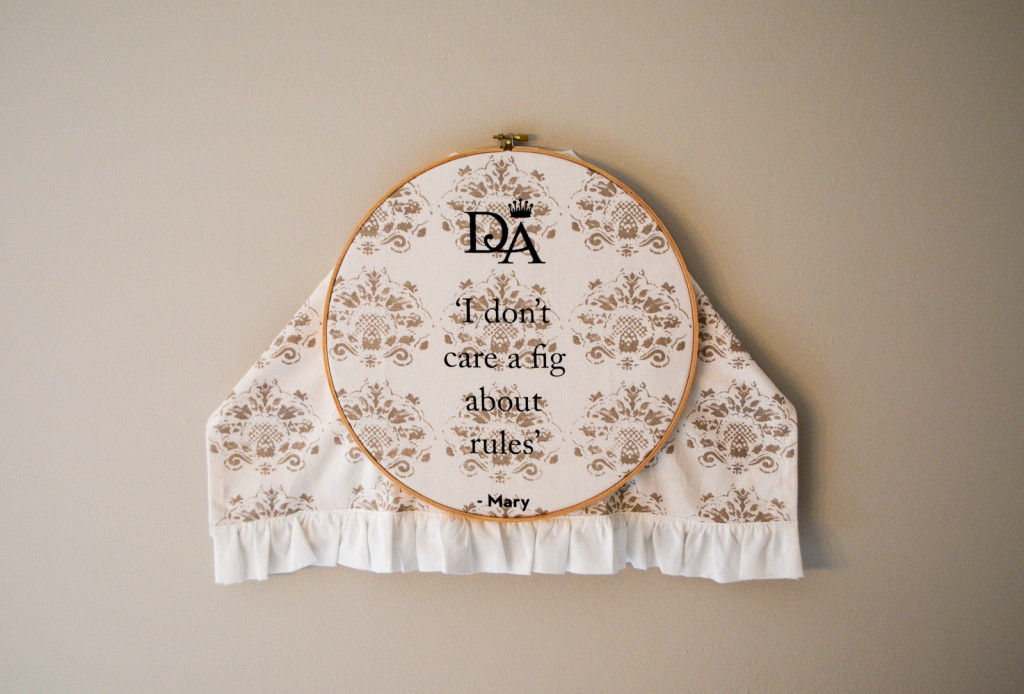 Setting the Table:
World Market offers no shortage of items for the perfect Downton Abbey tea party! I set my table with Downton Abbey Teacups and Saucers, Teapot, Plates, 2-Tier Serving Stand, and Sugar Bowl and Creamer Set.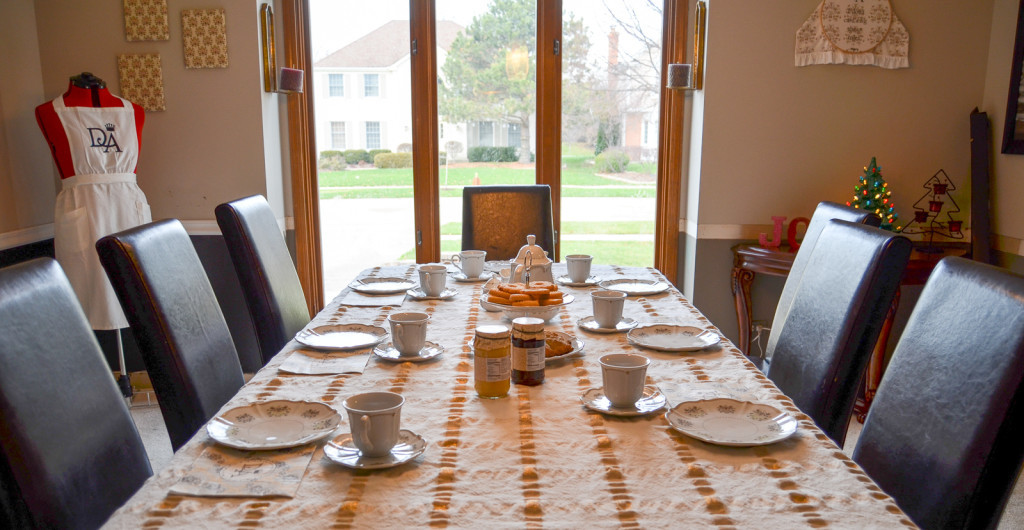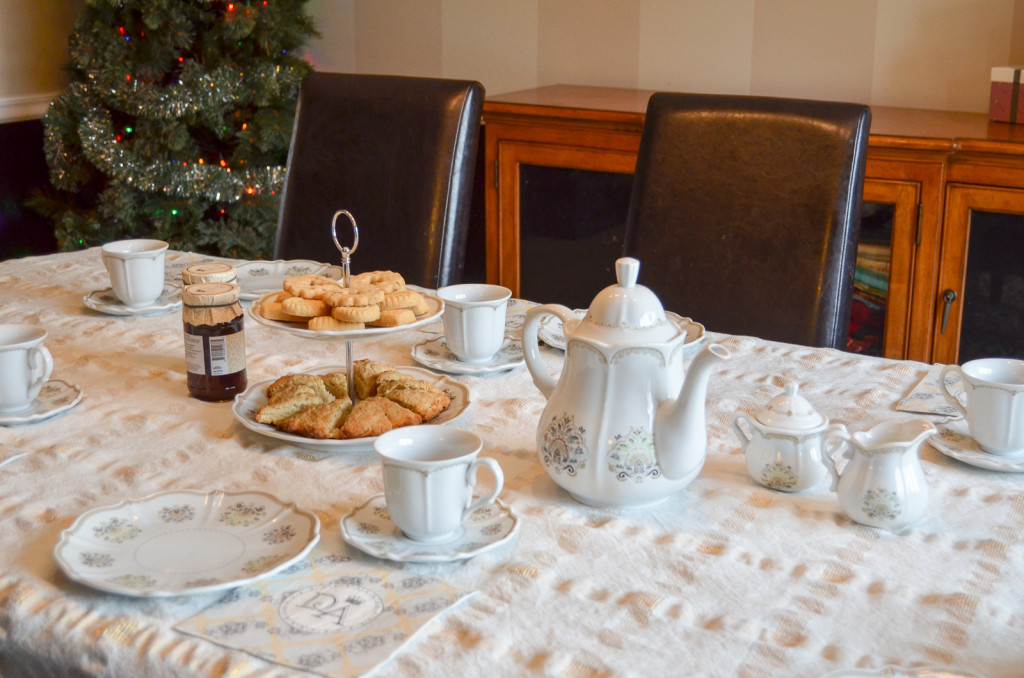 The Tea:
There is no way that you can have a tea party without tea! Republic of Tea is already great, but then they came out with Downton Abbey tea and let us sample the line. I can't claim a favorite because they were all so good!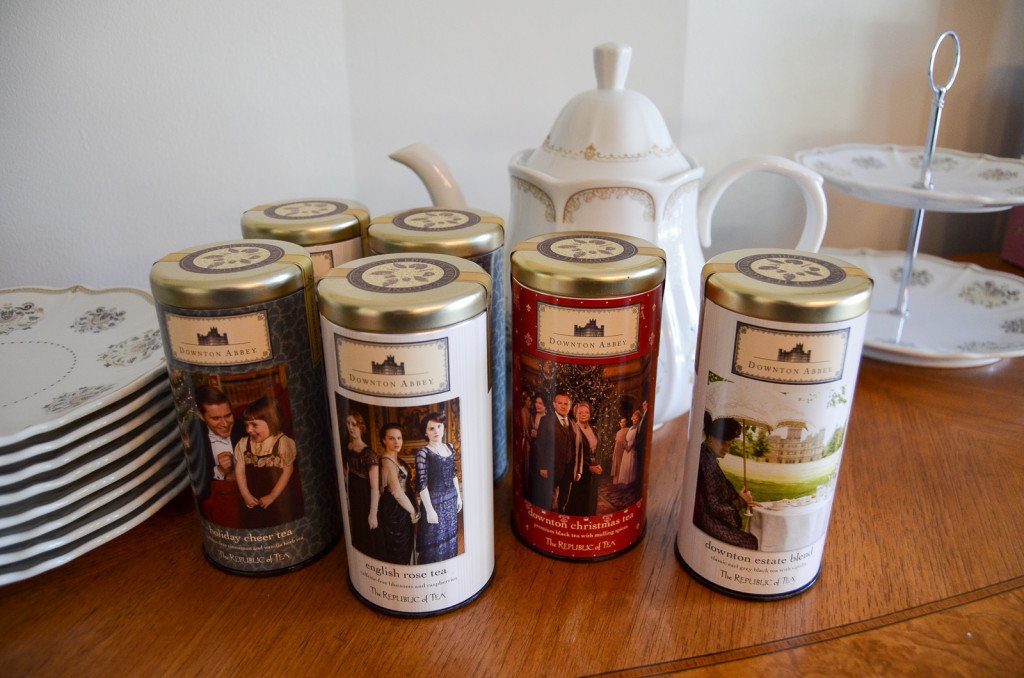 The Food:
There are so many ready to eat goodies in the Downton Abbey line! We ate Stem Ginger Fruitcake and  Shortbread Cookies.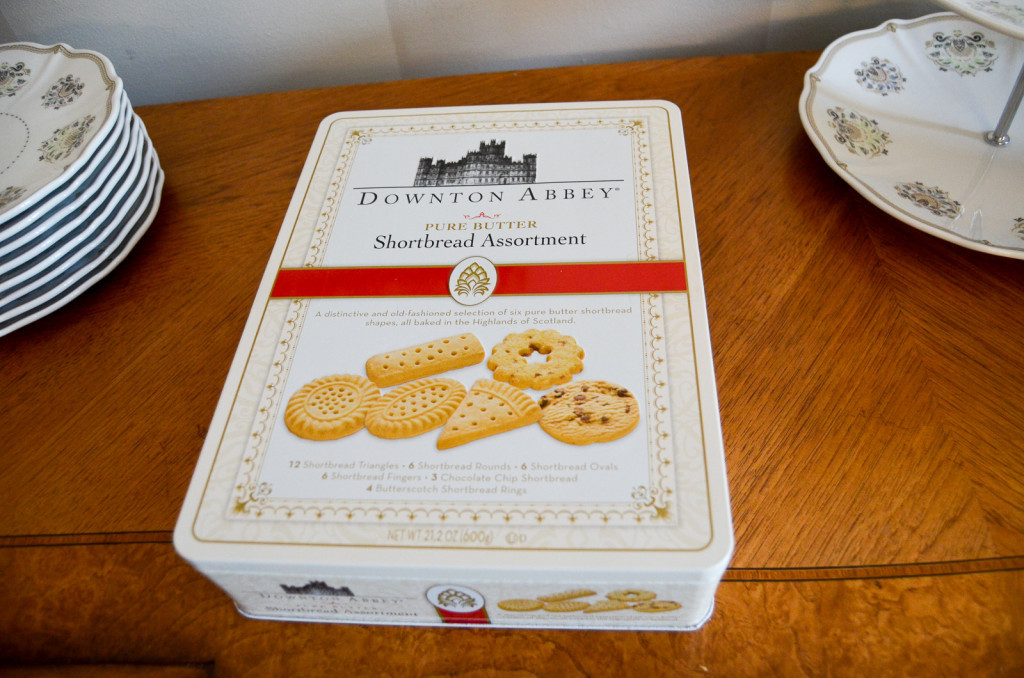 I just had to have scones, and using Mrs. Patmore's Blueberry Scone Tea and the English Scone Mix, I created Blueberry Tea-Infused Scones.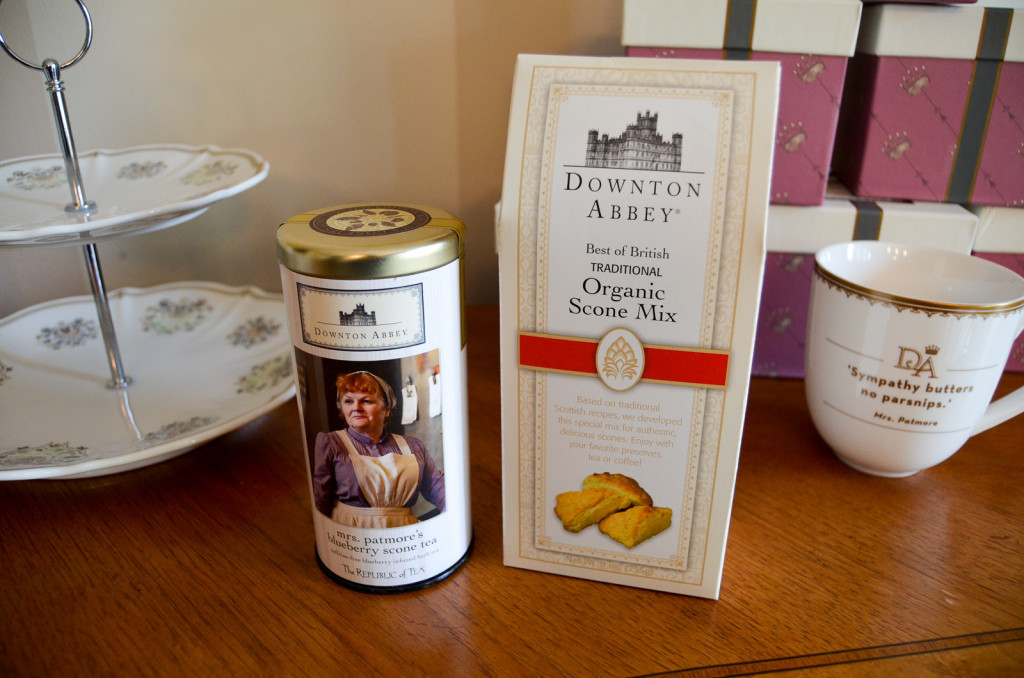 Blueberry Tea-Infused Scones:
Organic Scone Mix
1/2 cup strong Blueberry Scone Tea
1/2 stick butter
1/4 cup milk
Preheat oven to 425. Brew the tea. I liked it quite strong, so used multiple sachets. Anything that wasn't used, I later drank (no good tea goes to waste!).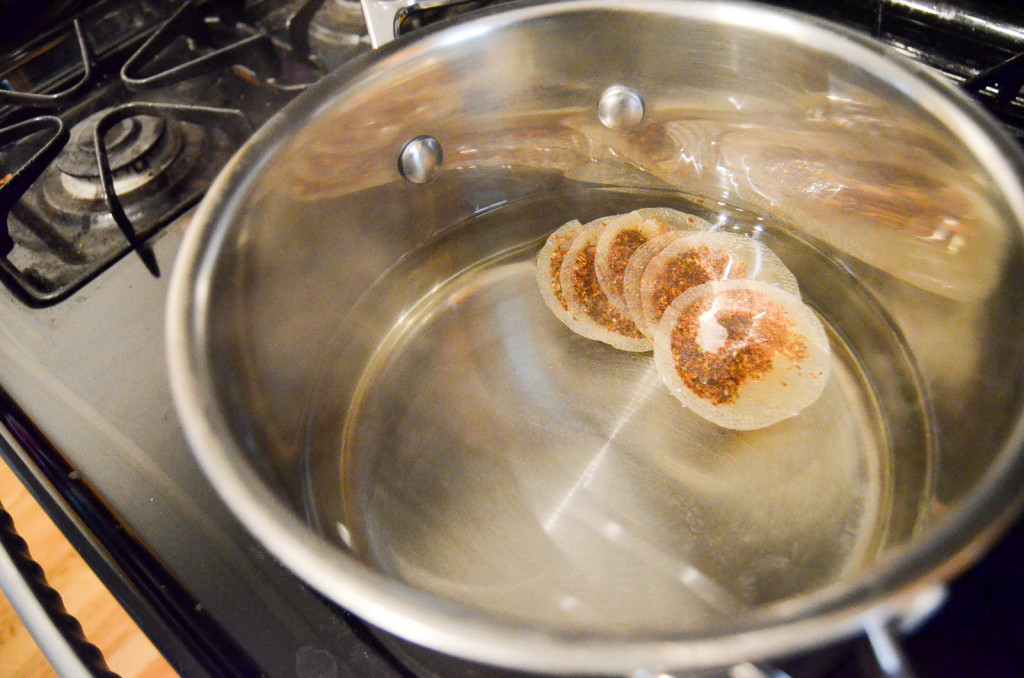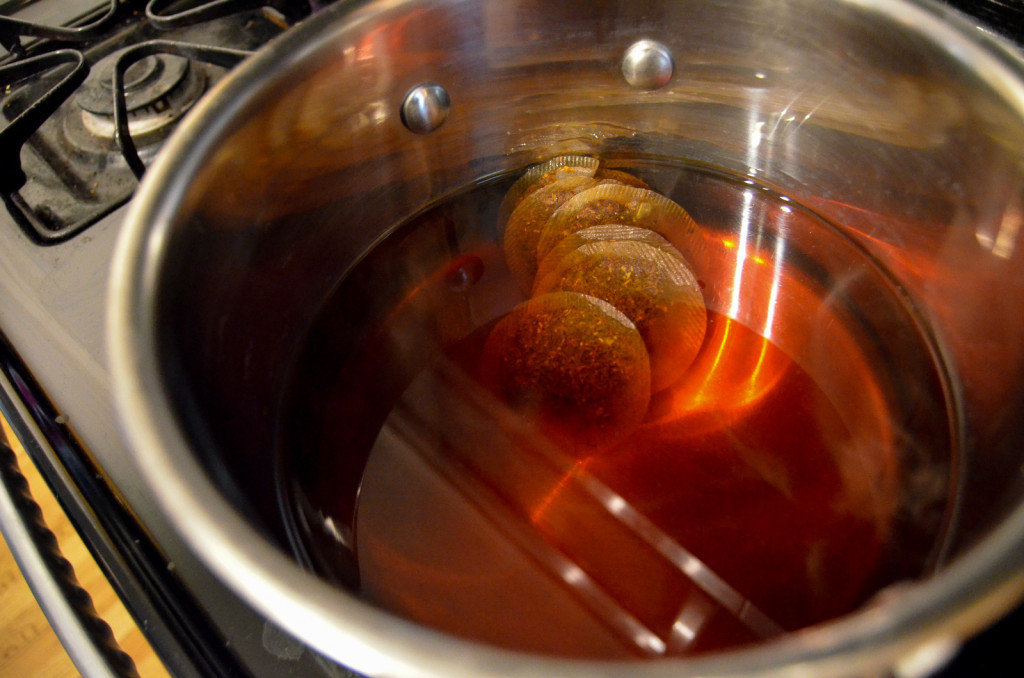 Mix the ingredients together when the tea is ready.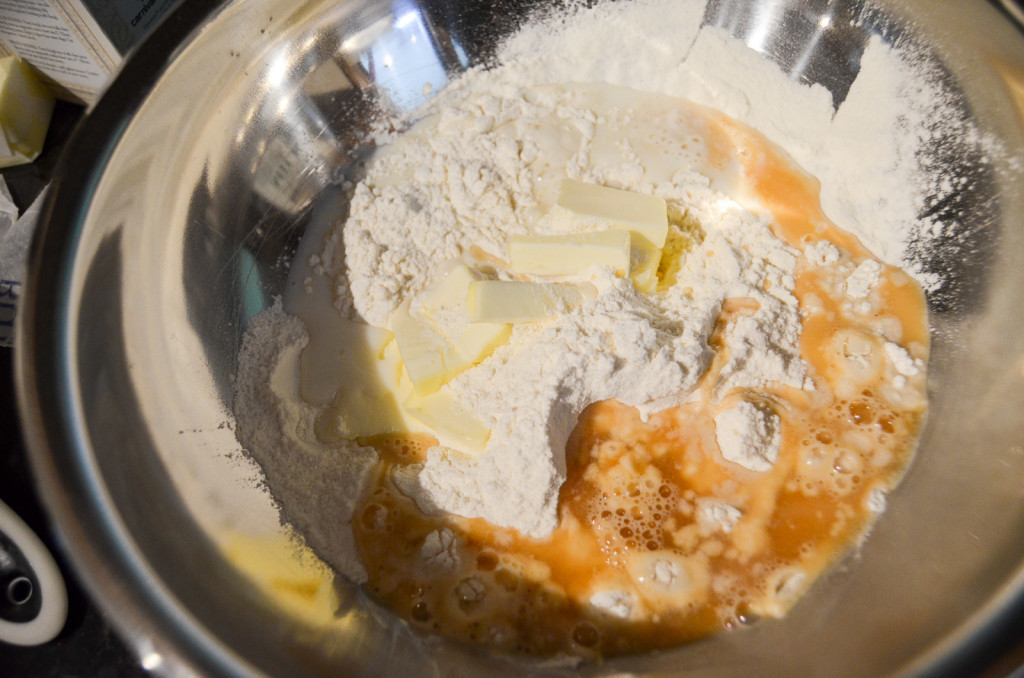 You can bake the scones two different ways. If you want wedges, form a ball with the dough, place it onto an uncreased cookie sheet, and cut it into quarters. Don't break it apart–you'll do that once it's baked. Or, you can drop smaller balls of dough onto the cookie sheet for round scones. I used both methods.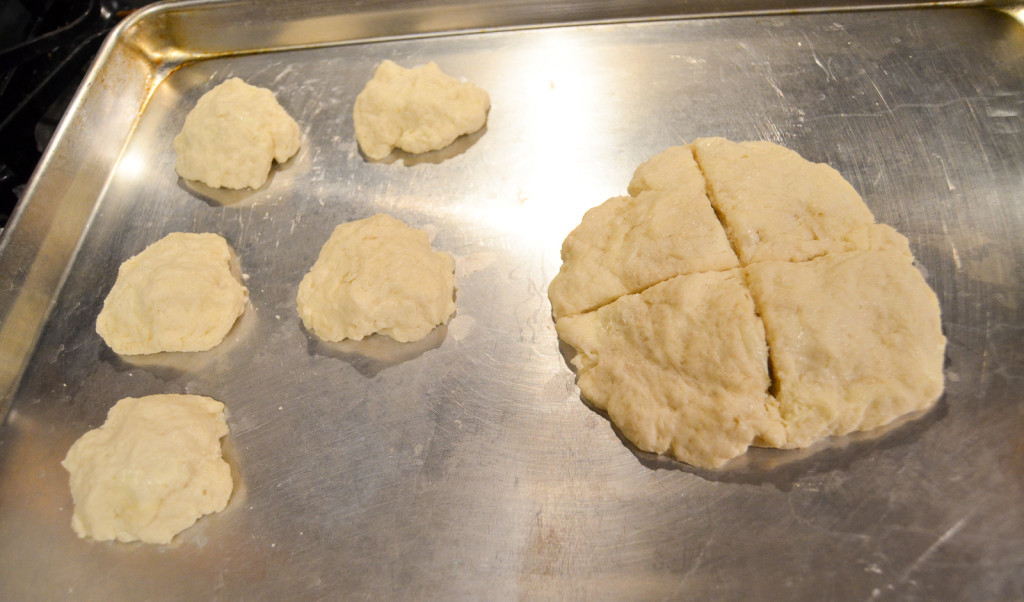 Bake for 16 minutes.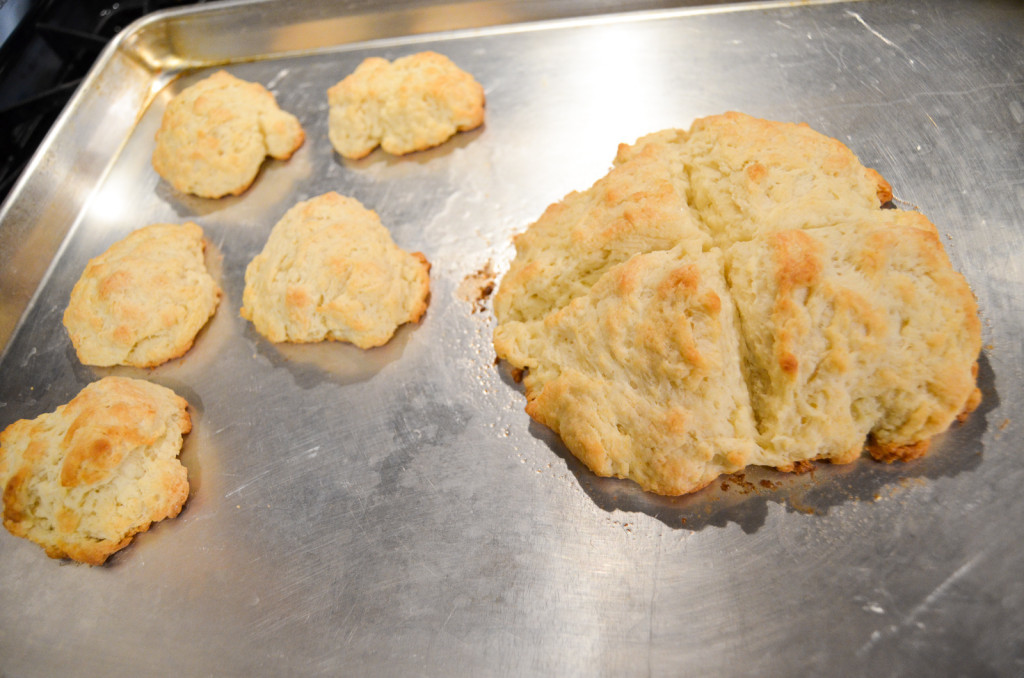 Serve the scones with Lemon Curd and/or Christmas Preserves. I personally love the lemon curd with the flavor of the blueberry tea. So good!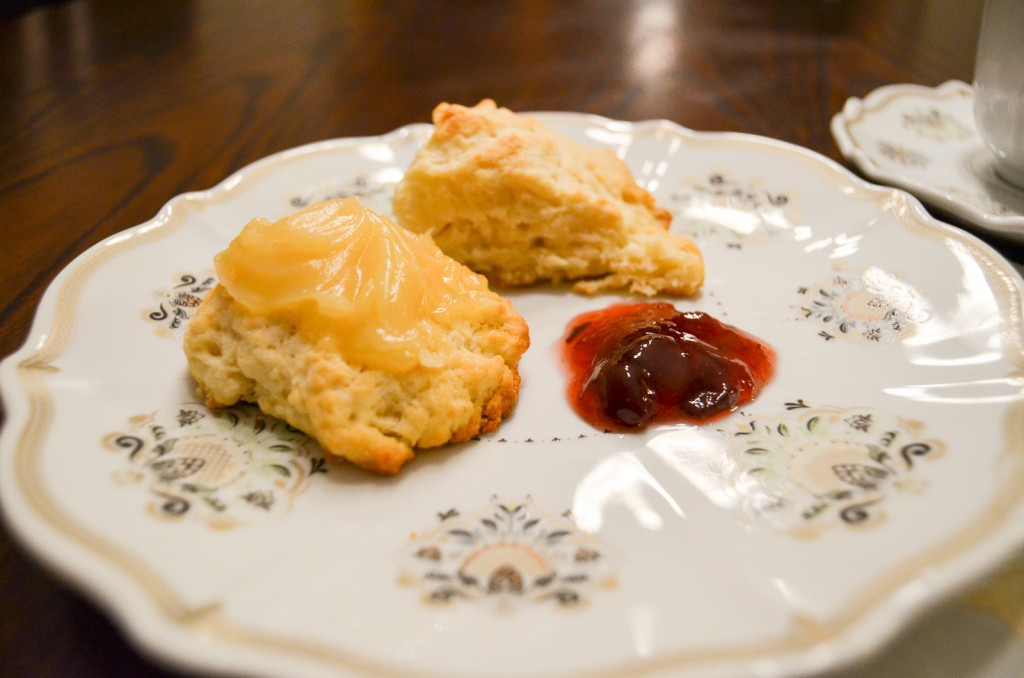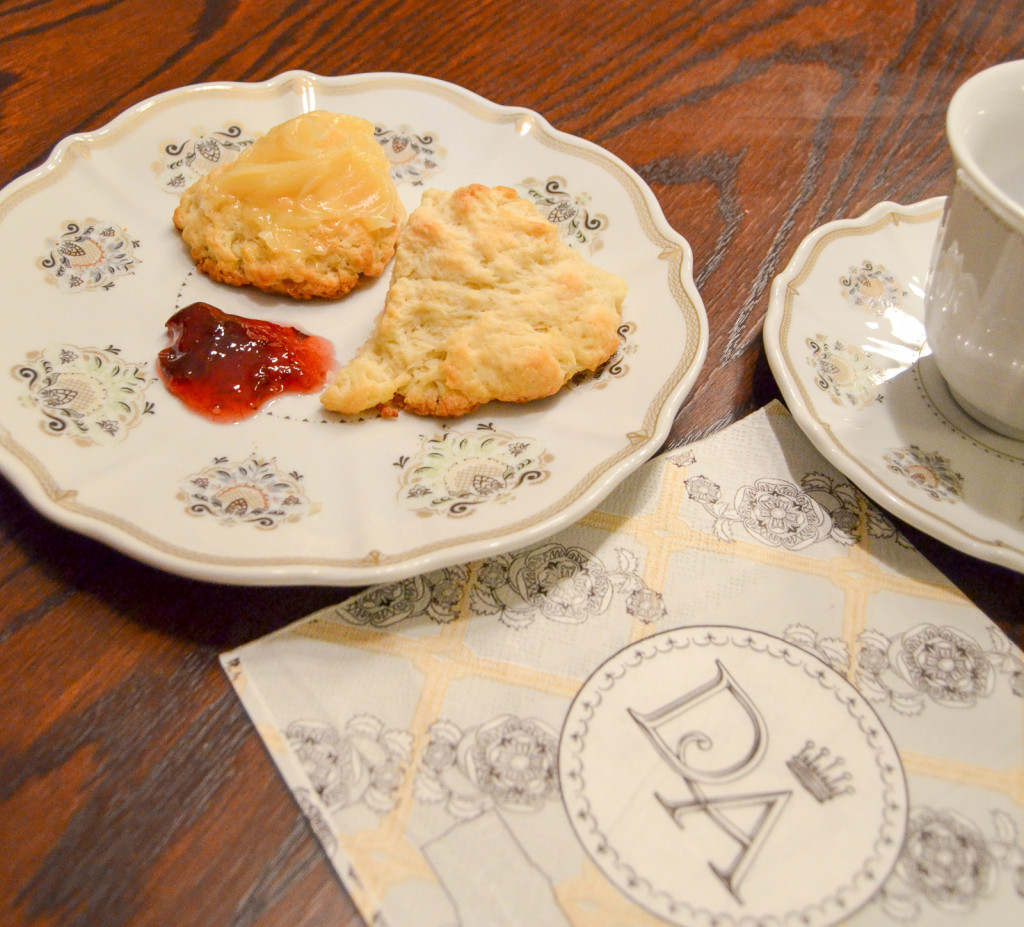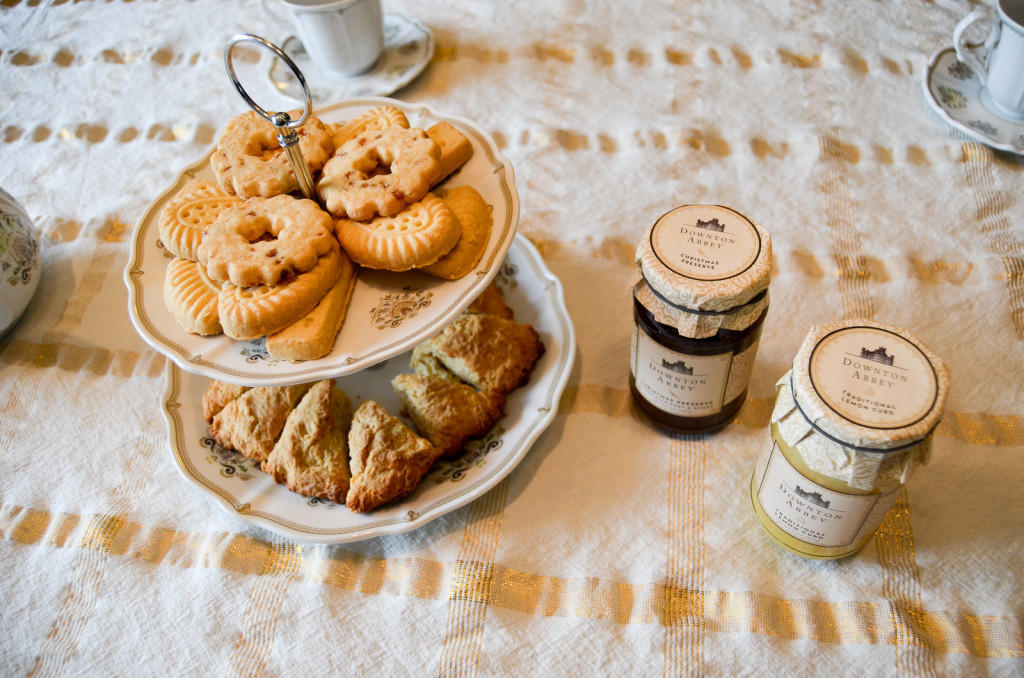 The Party:
My guests arrived in Downton Abby-inspired outfits. It was so much fun to dress up for a relaxing afternoon tea.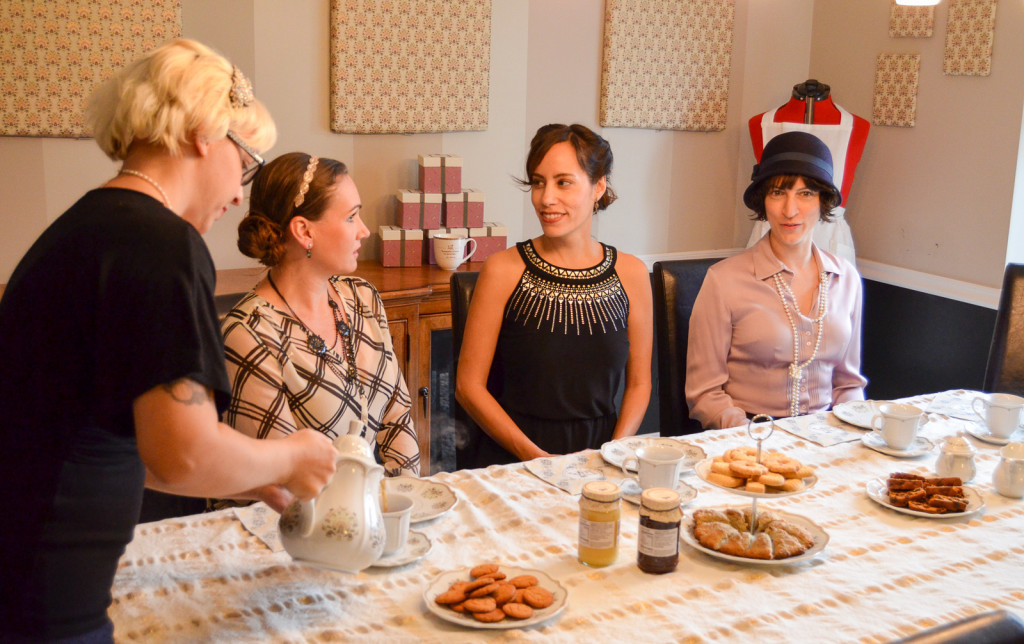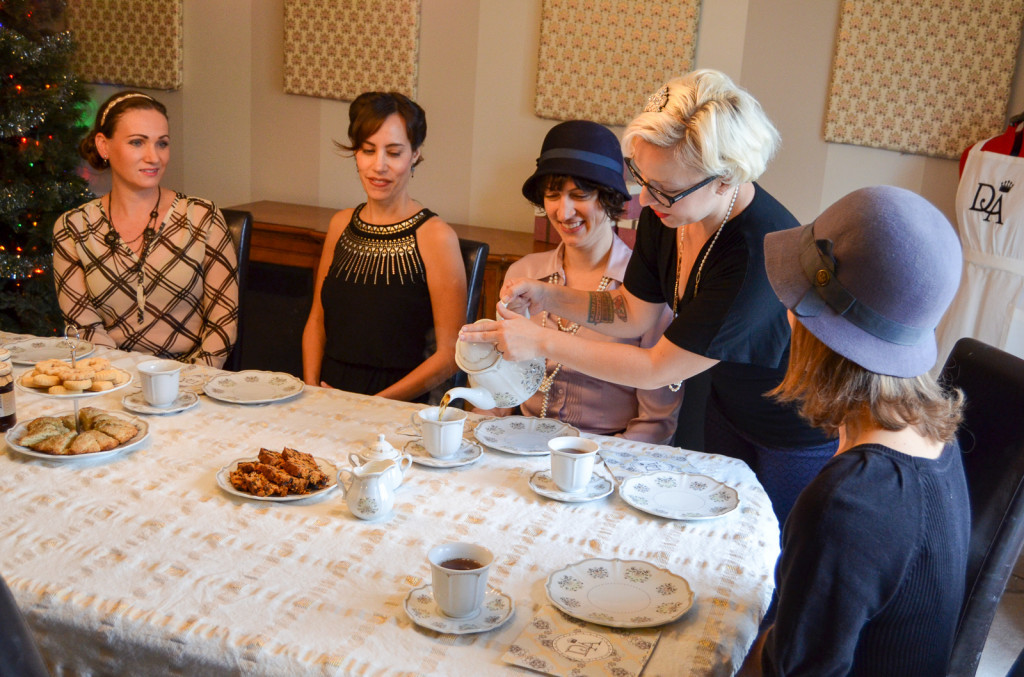 It was such a lovely atmosphere to sit, drink, and chat. We talked about Downton Abbey (of course!!). That led to family stories of daily tea, perfect tablecloths (mine would have never passed muster! Oops!), and lots of laughs.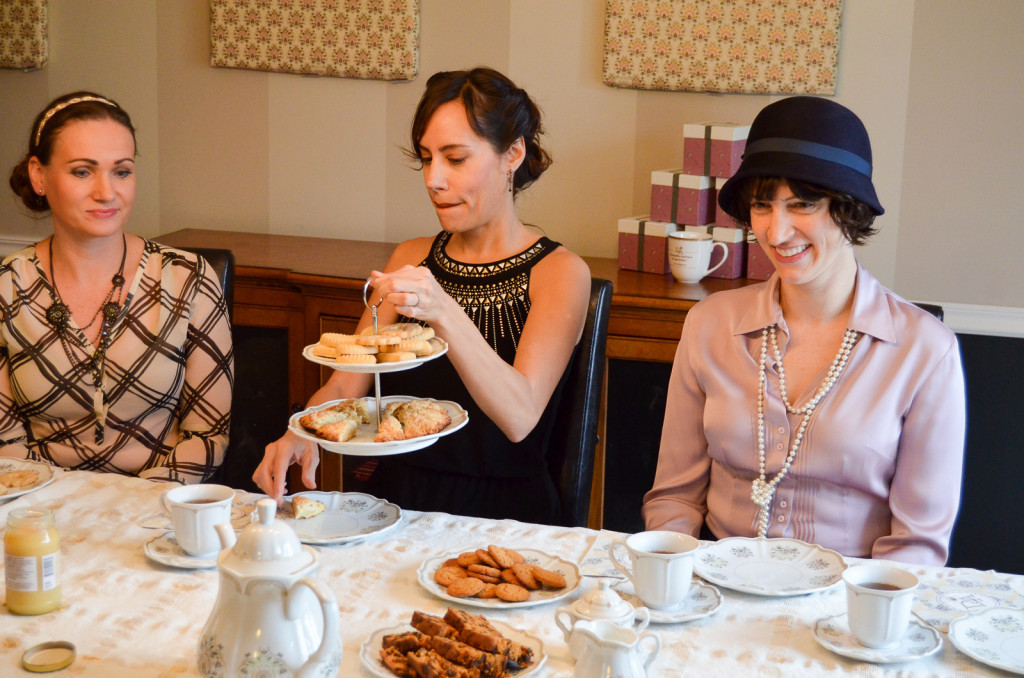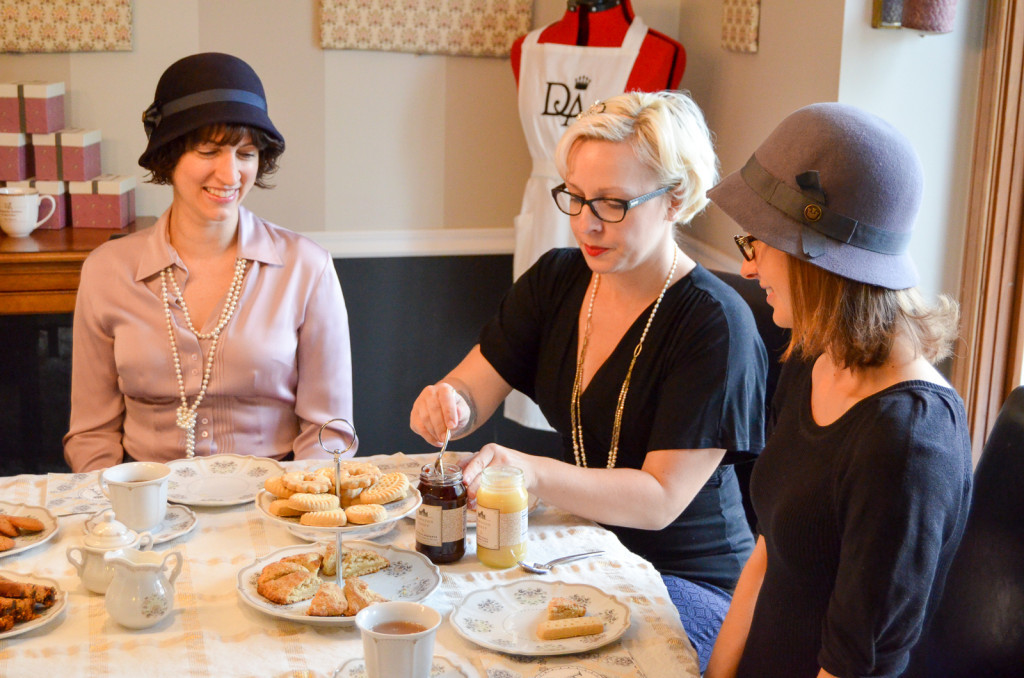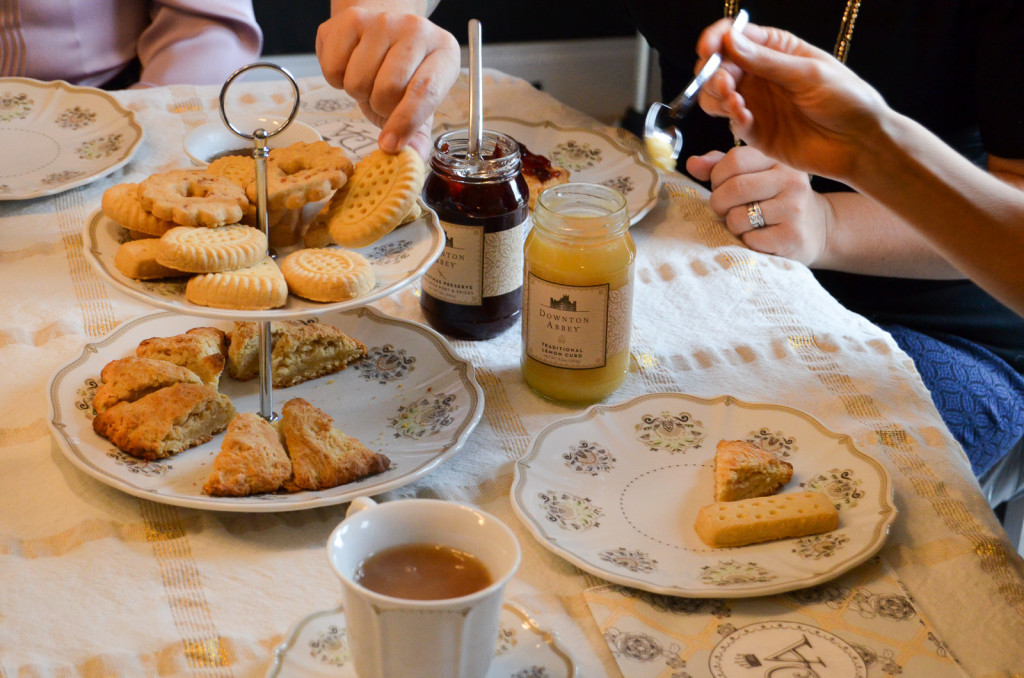 We all agreed that it was so much fun to relax and enjoy each other's company that we want to do this regularly. There is something special about eating and drinking from nice dishes. And have I mentioned that they're microwave and dishwasher safe?! It doesn't get any better than that.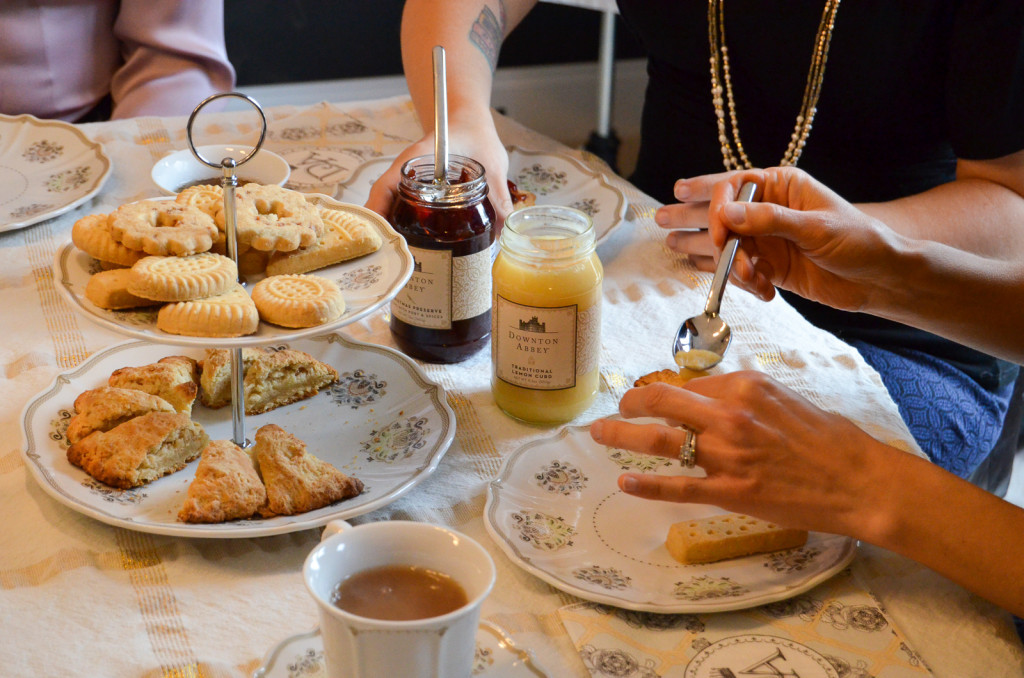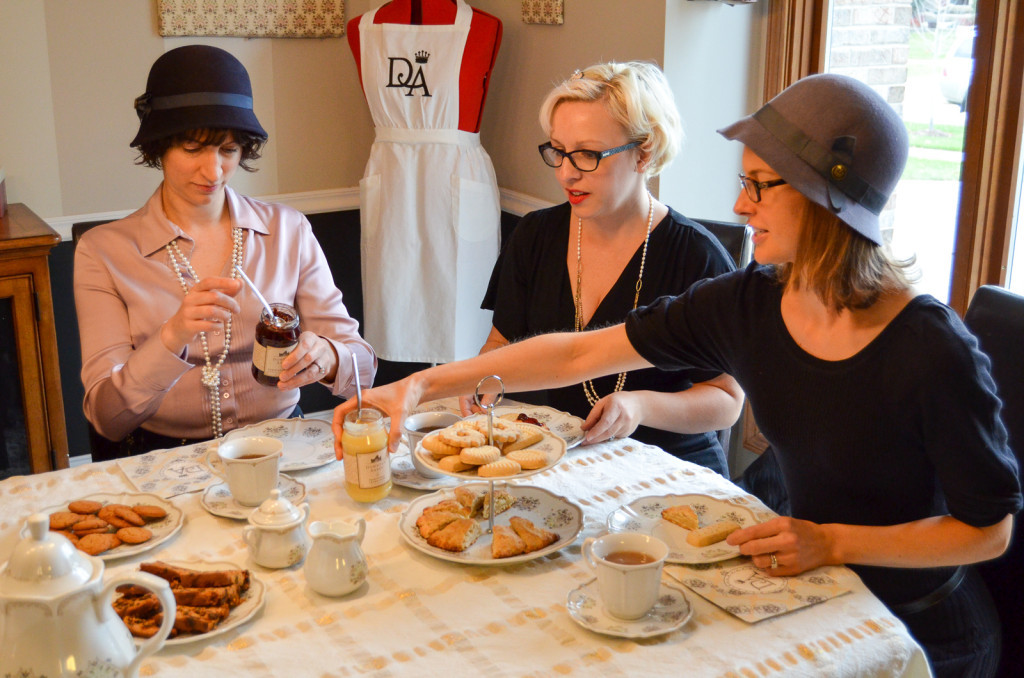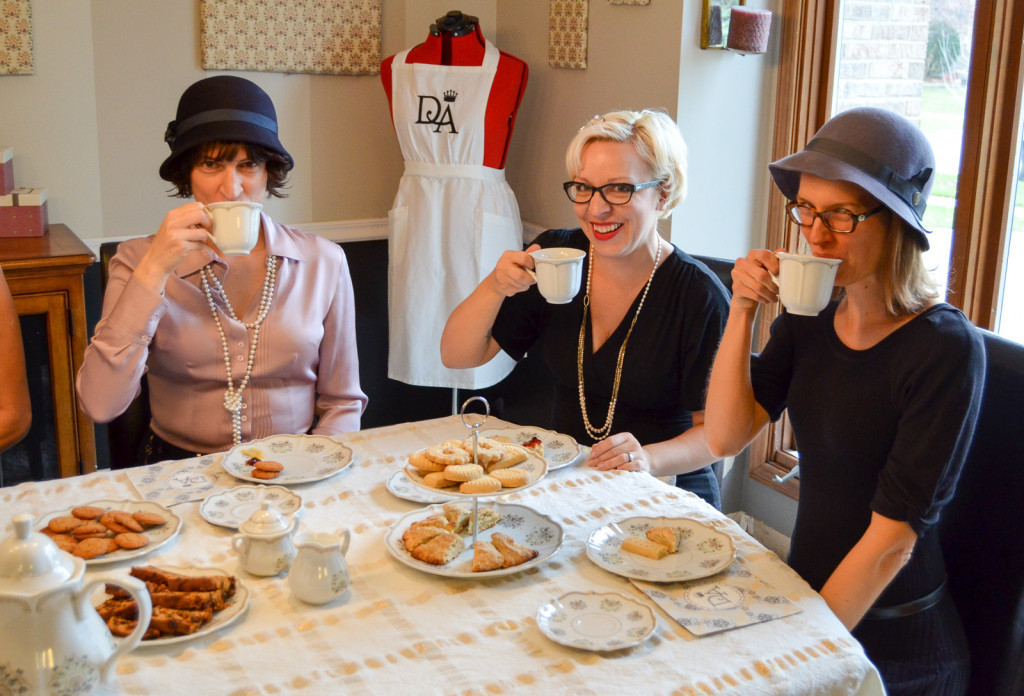 There were only crumbs left at the end and I think we all would have sat there forever if real life hadn't called us back. Everyone was able to take a special Downton Abbey Black Friday teacup home thanks to World Market and we've all agreed that it's our favorite now!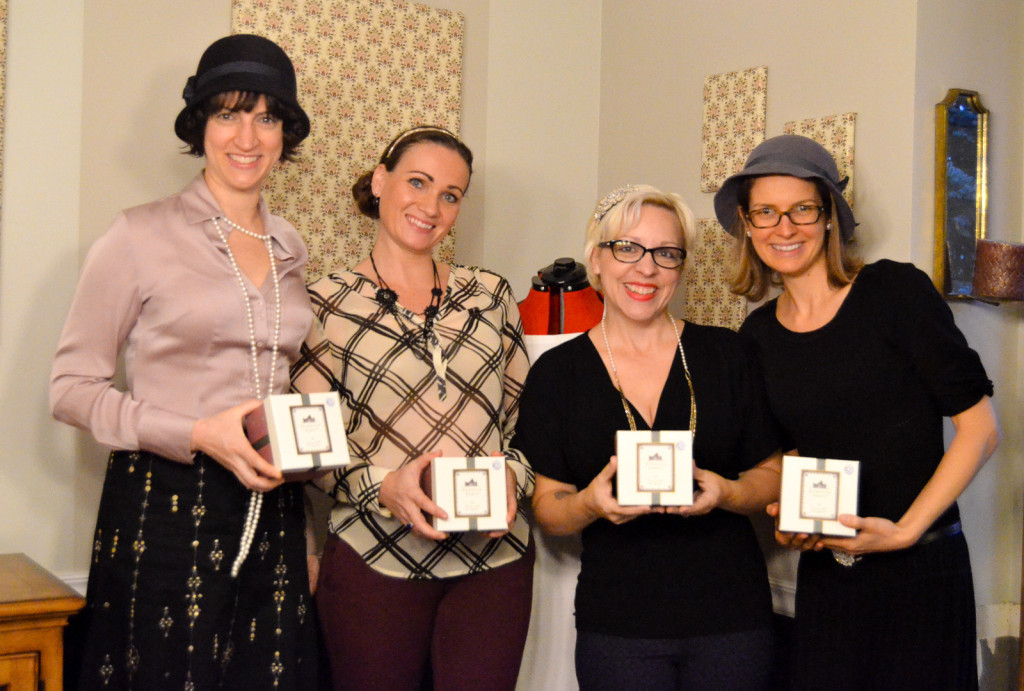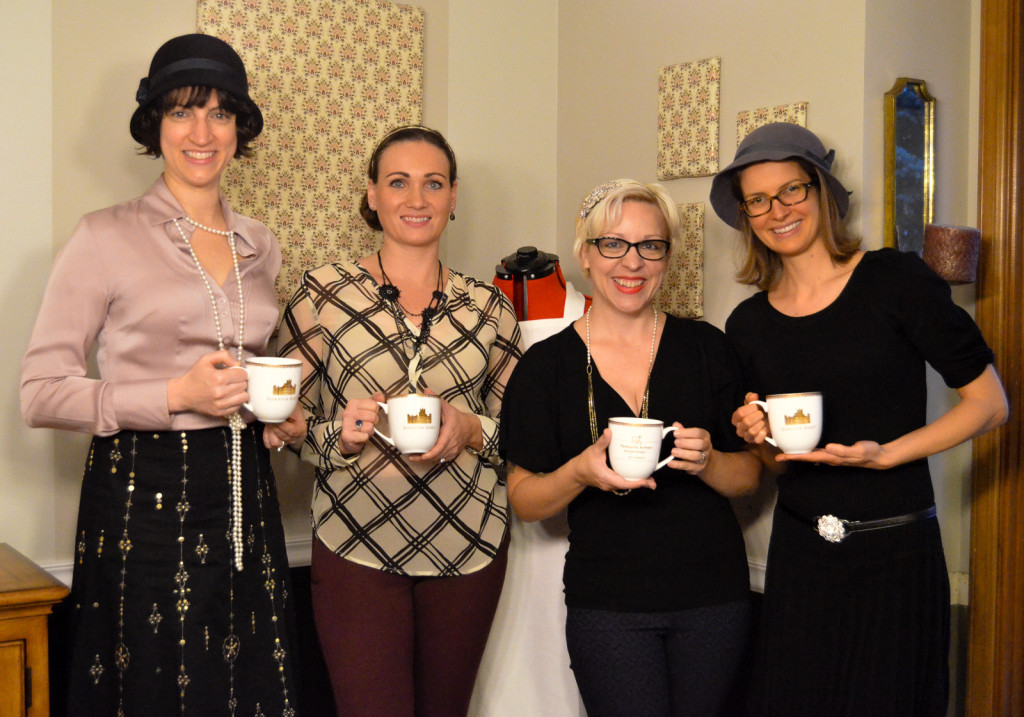 To add to the Downton Abbey excitement, World Market is offering you some amazing prizes! First, you could win a prize pack of your own, featuring many of the items I've shown you, including:
Downton Abbey Teapot
Downton Abbey Teacups and Saucers (set of 4)
Downton Abbey Plates (set of 4)
Downton Abbey 2-tier serving Stand
Walkers Luxury Assorted Shortbread Tin (21oz)
Republic of Tea Downton Abbey "Downton Estate Blend" Tea Tin
Downton Abbey Napkins
Notecards
Mrs. Patmore DA Apron
Downton Abbey Tea Towel
Enter via the Rafflecopter below!
And as if that wasn't enough, enter the Downton Abbey Sweepstakes for a chance to win a dream trip to London! You could win our grand prize package, which includes:
Trip for 2 to London, England (airfare & accommodations)
Private Chauffeured Tour (filming locations & Highclere Castle)
Downton Abbey Script (signed by the full cast)
$1,000 World Market gift card
There are also three first prizes of $500 World Market Gift Cards!!
Enter at www.worldmarketsweepstakes.com. Good luck!!