Downton Abbey fanatics unite!! Are you ready for the season premiere tonight?! If you need a little push to get you through the day, my friends and I have joined up to bring you Downton Abbey Inspired Recipes, Crafts, Printables, and more! I'm sharing my Downton Abbey Cross Stitch Decor!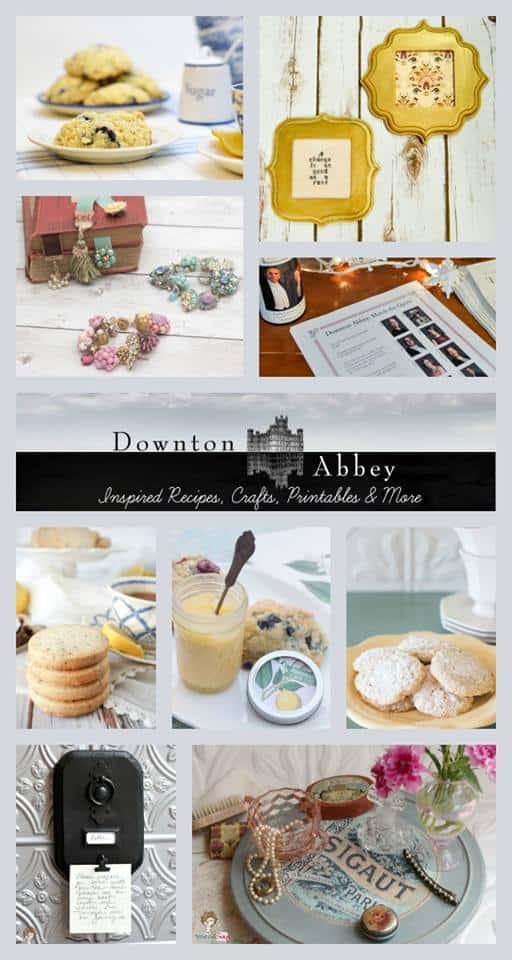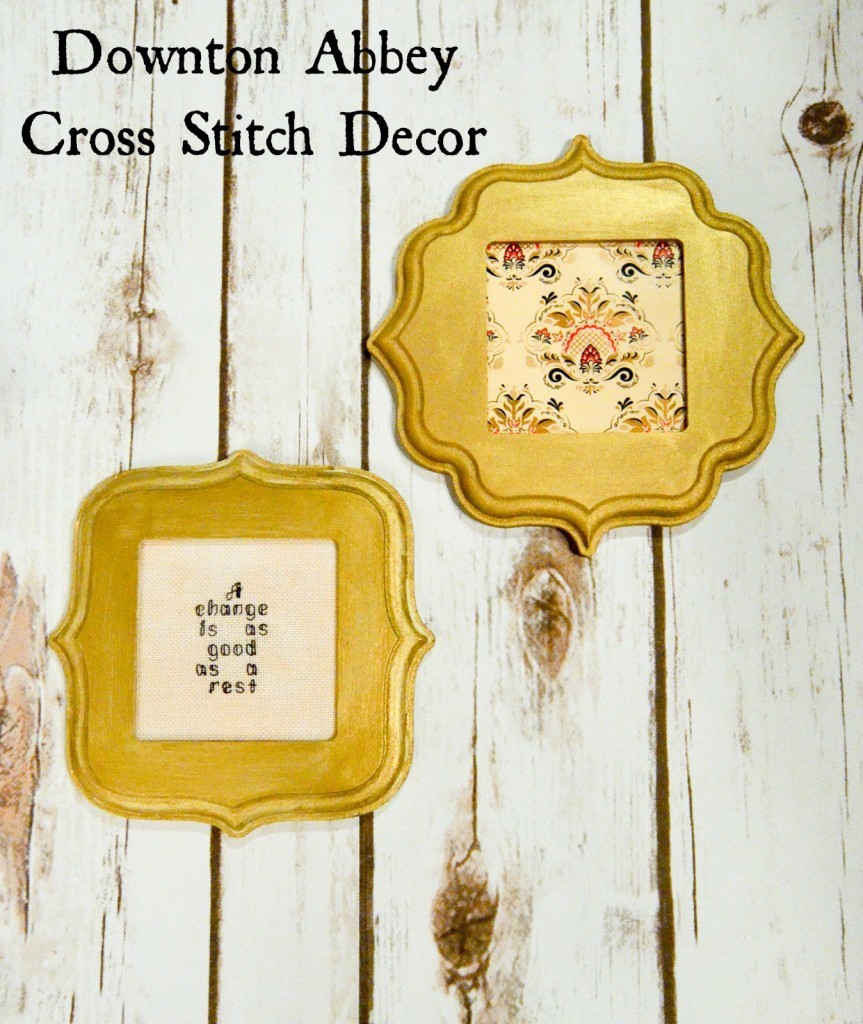 You can't think of Downton Abbey without thinking of the wonderful words that come out of Violet Crawley's mouth. The Dowager Countess is hands down my favorite character and I was really excited to stitch one of my favorite quotes.
I used a scrap piece of 28 count evenweave and the Harlow 6 High Fancy Backstitch Alphabet that can be found for free on DMC's website. It was a quick stitch and a really fun way to show off one of my favorite quotes.
To finish off my Downton Abbey-inspired decor, I used:
two "naked" frames (I got mine from Pick Your Plum)
foam brush
Downton Abbey Wrapping Paper Roll
scissors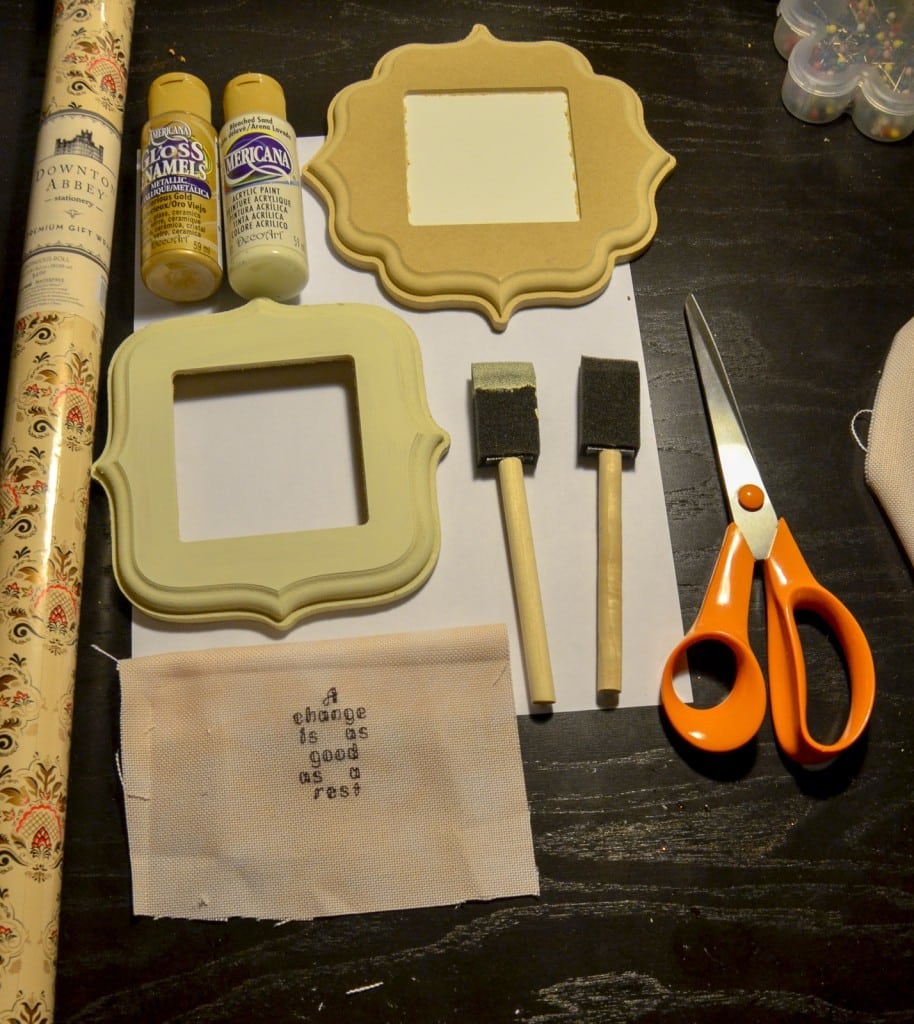 Pop the insert out of the frame and paint the frame gold.
While that's drying, take the stitched quote and trim the linen so that there's enough to fold over the back of the frame insert.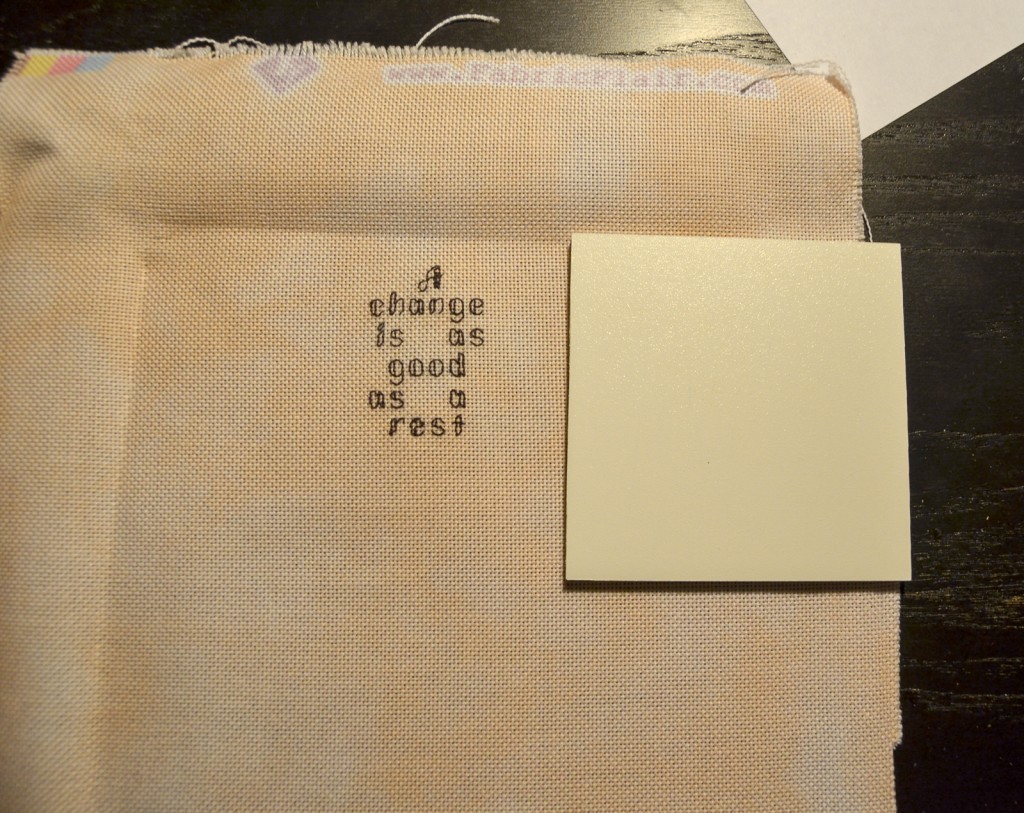 Do the same thing with a piece of the wrapping paper. I love a pretty damask, and Downton Abbey is full of them! This wrapping paper from World Market is absolutely perfect.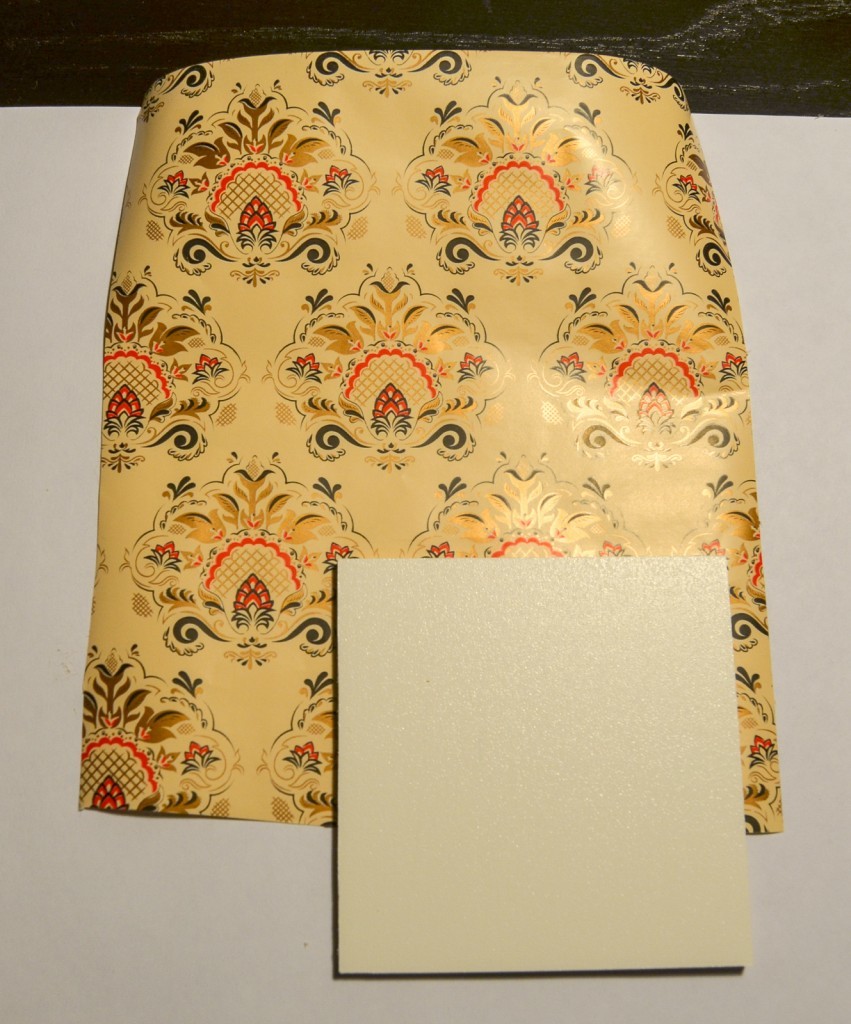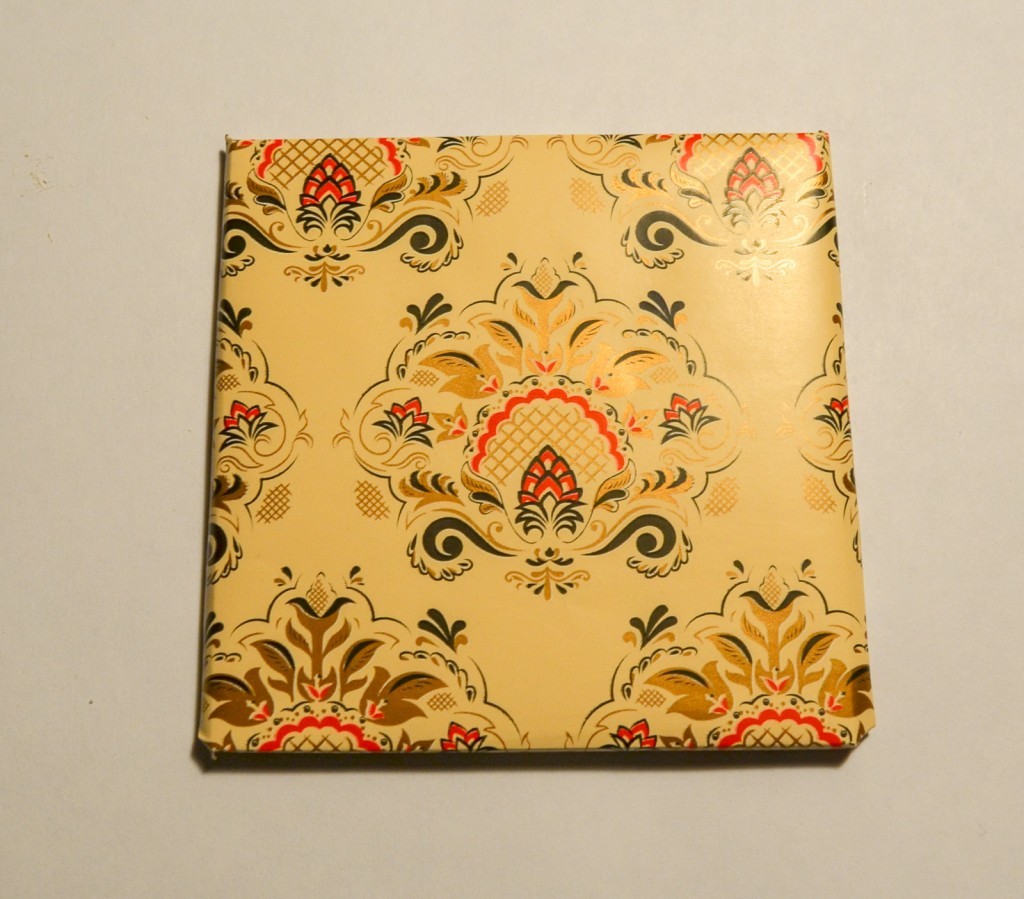 When the frames are dry (it won't take long!), put the wrapped inserts back in, and you're finished!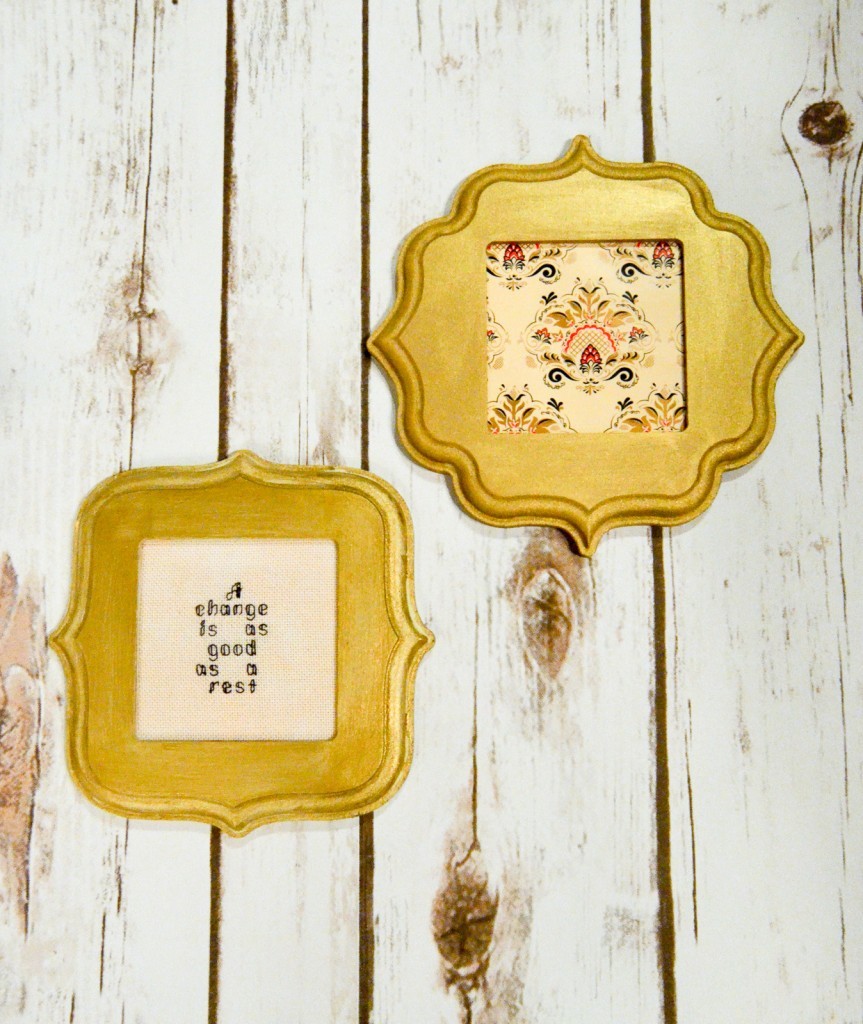 I absolutely love my Downton Abbey Cross Stitch Decor. They're fun little frames that can go anywhere. People who love the show will recognize them as Downton Abbey-inspired, but they don't go overboard.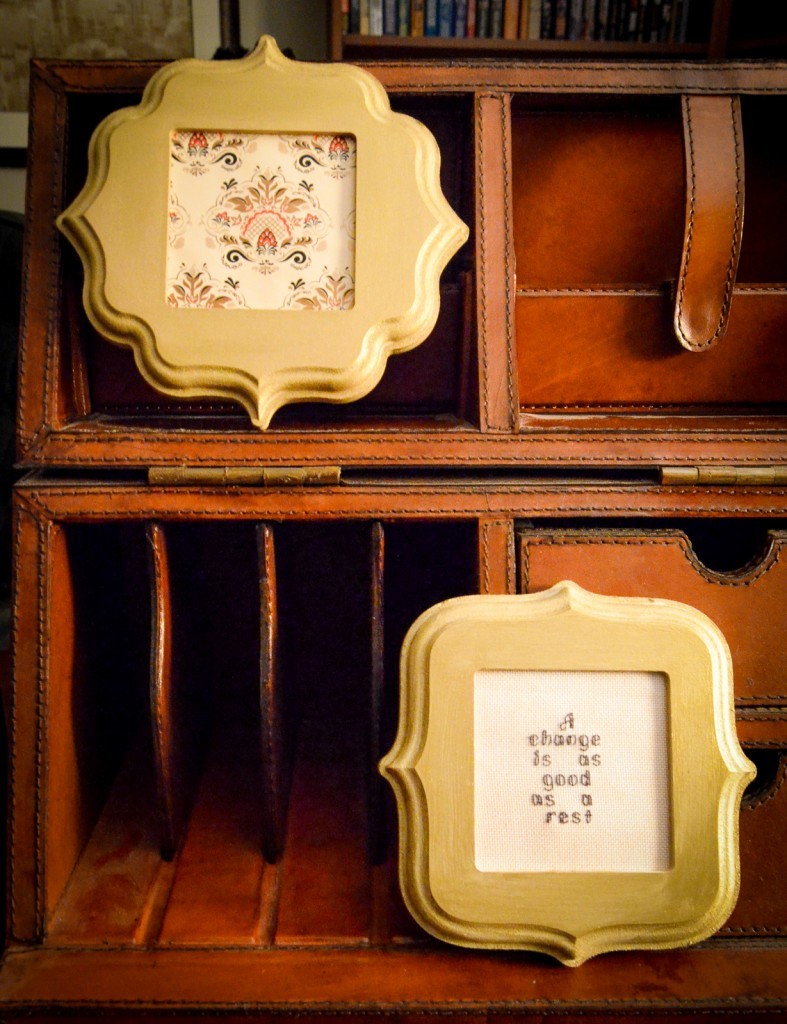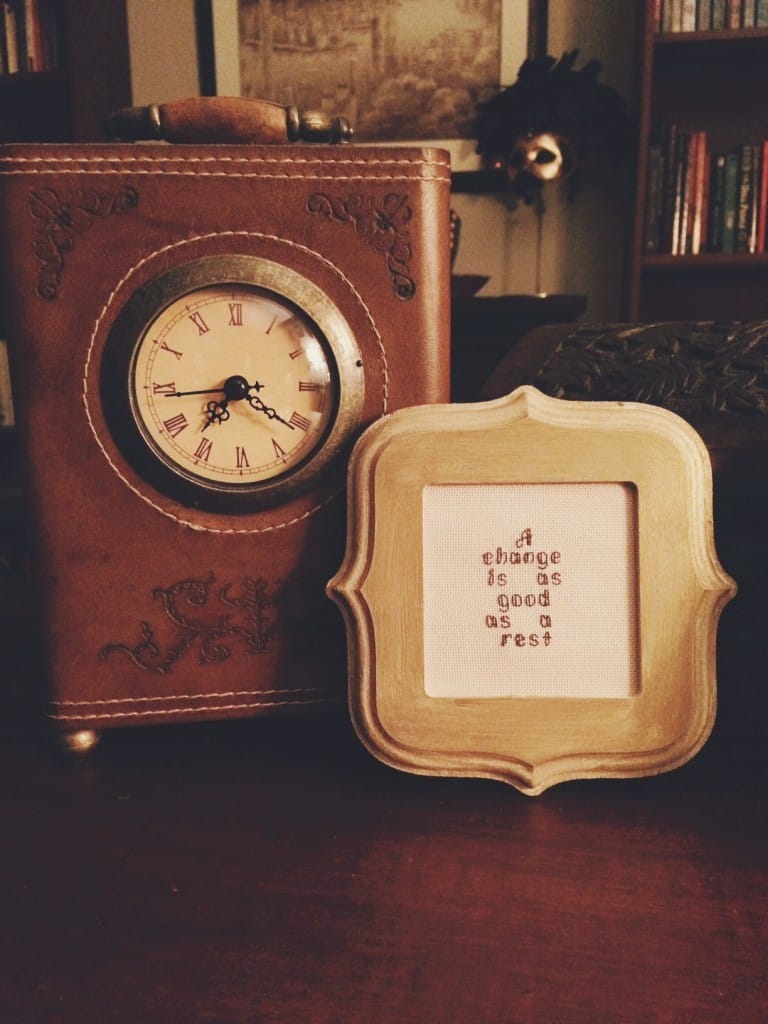 Do you have a favorite Downton Abbey-inspired post? Come link up with us and join in the fun!