I've been pretty proud of how well I've been using up every last bit of my craft supplies. There was a time that I would go to my craft room and be completely overwhelmed just by the sheer amount of things I had in there. It was hard to concentrate on a project because there was just so much stuff. Downsizing isn't everything and I struggle with not having easy access to what I want, but I am loving the challenge of coming up with ways to use up my scraps. This fun Scrap Fabric Embroidery Hoop Pincushion used up a good bit of leftovers from previous projects and is just what I needed for my desk.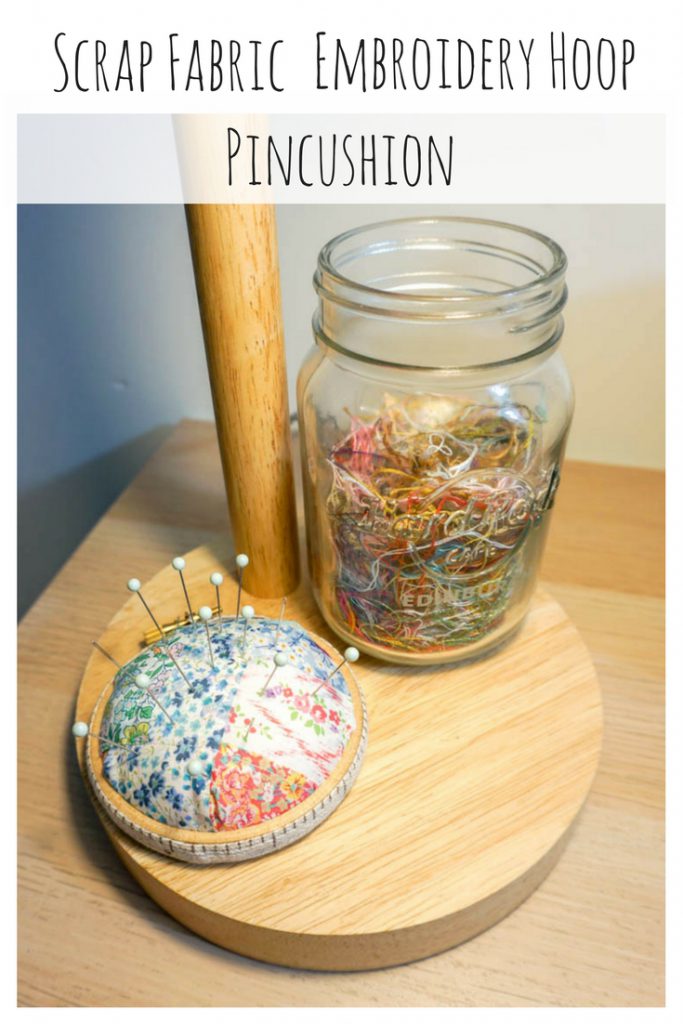 Supplies:
3″ embroidery hoop
fabric scraps
sewing machine/needle and thread
glue gun
ribbon/trim
fluff
stiff felt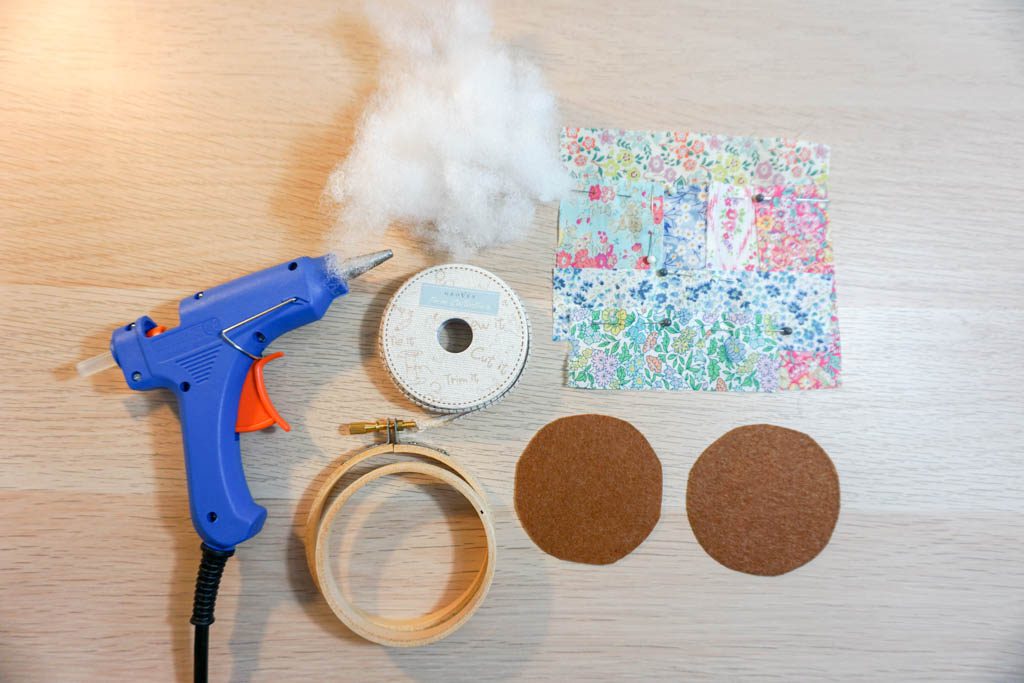 Pin your fabric scraps together for sewing. I used my sewing machine, but you can hand stitch if you prefer.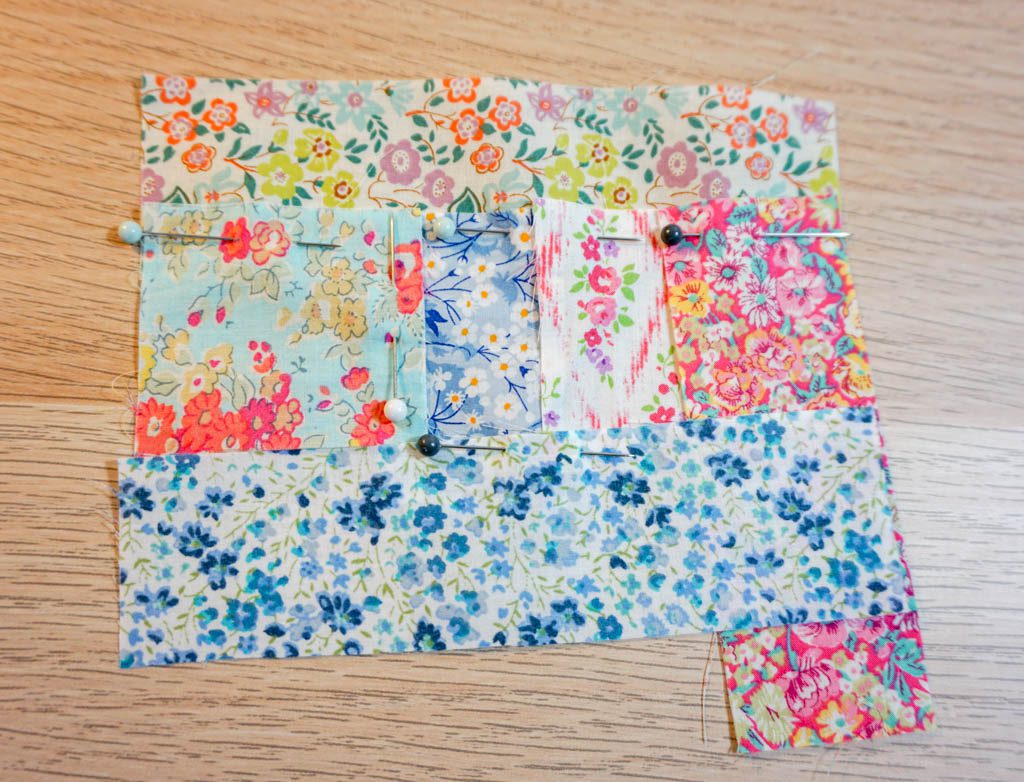 Cut out your felt to fit the inside dimensions of the inner hoop. I did this by placing the inner hoop on the felt, tracing the inside, and cutting. You don't have to use felt–cardboard or cork would work, too. It needs to be a bit firm so that it holds the bottom together and felt is what I had on hand.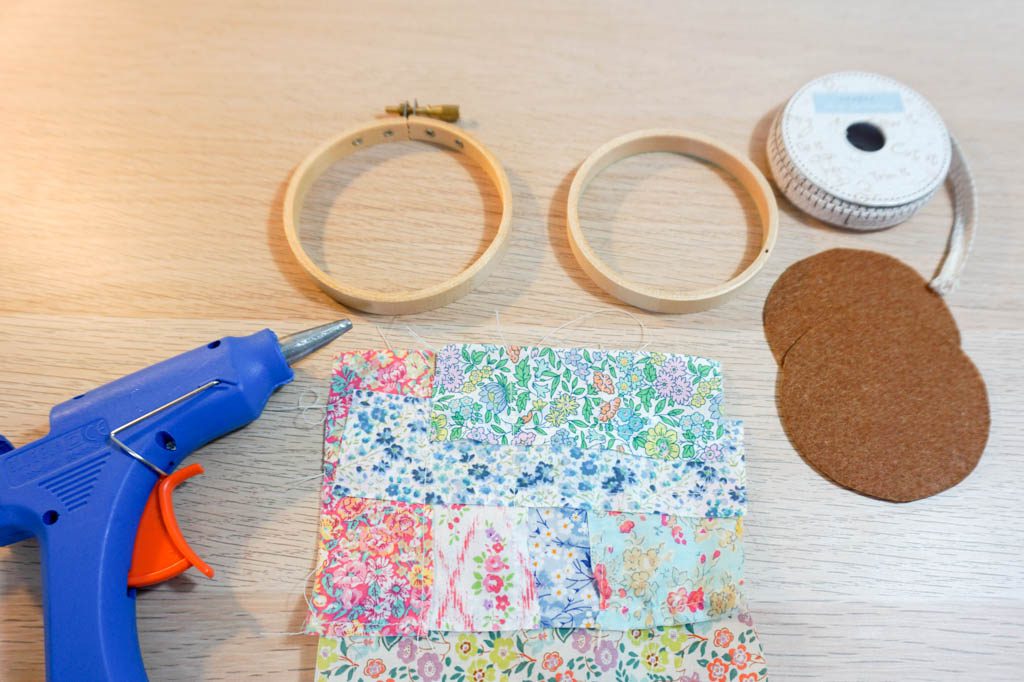 Take one of the felt circles and glue it to the inner hoop.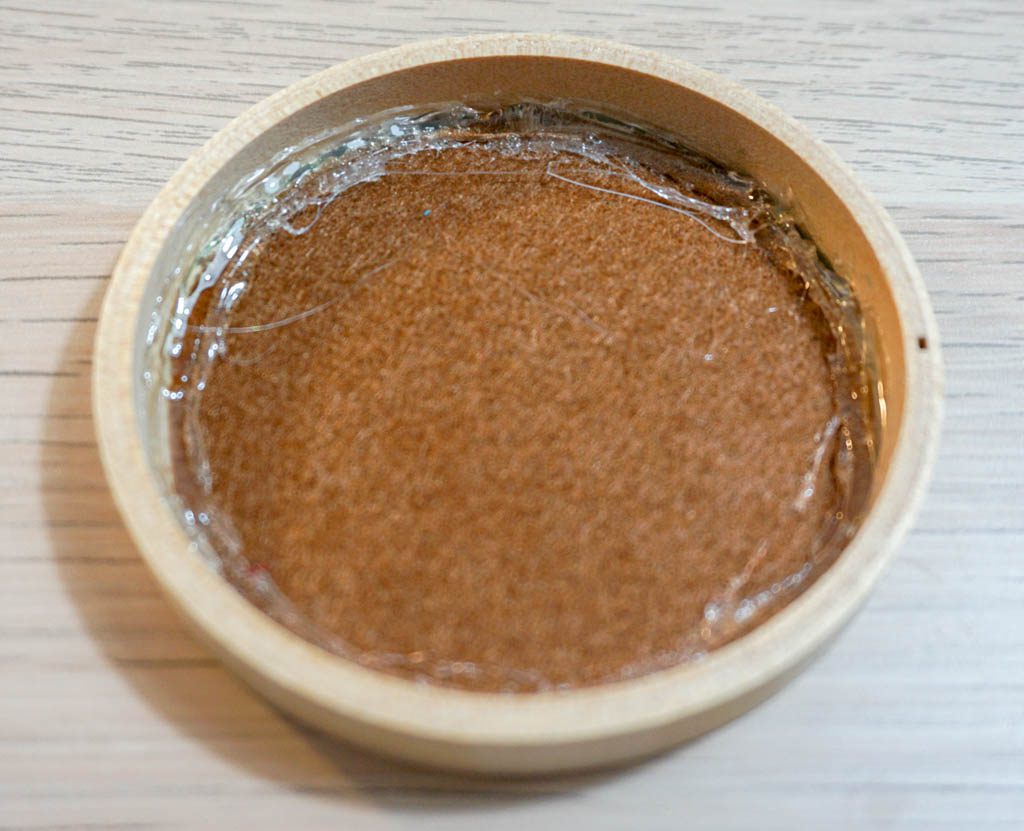 Stuff the fabric and fluff through the outer hoop. Turn the inner hoop over so the felt is on top, place the outer hoop on, and tighten.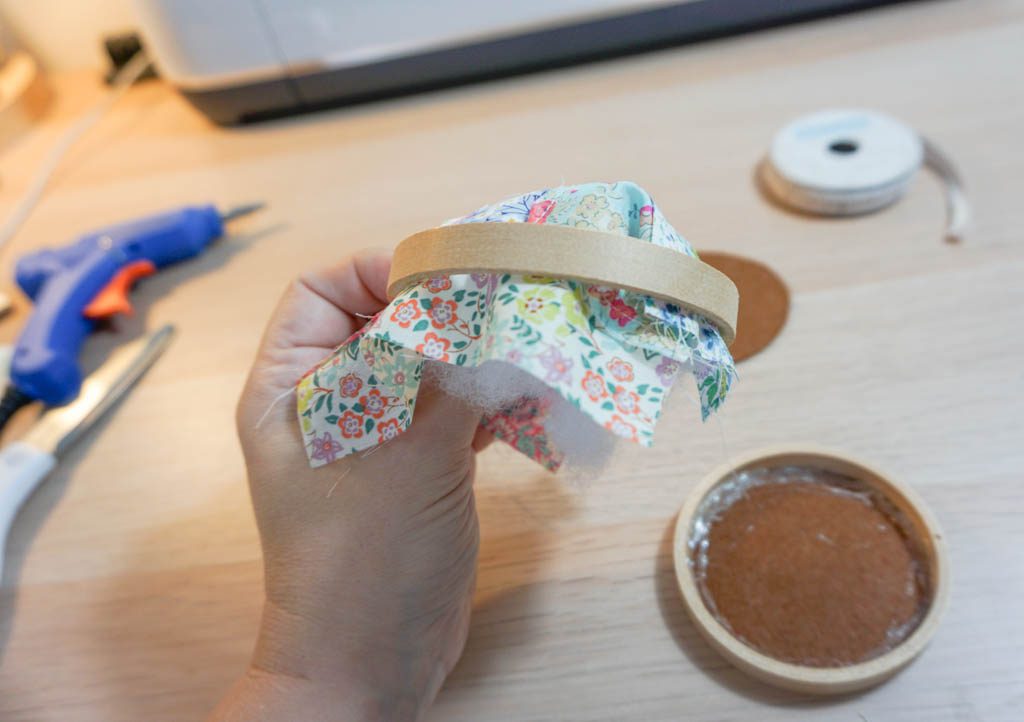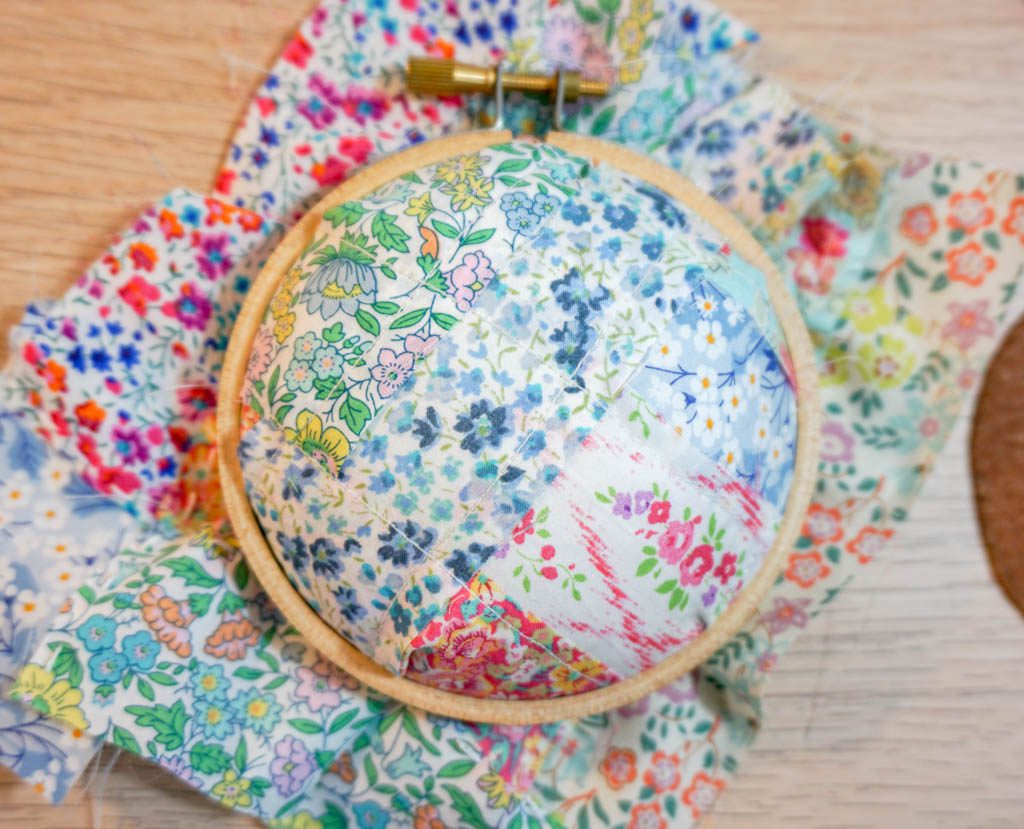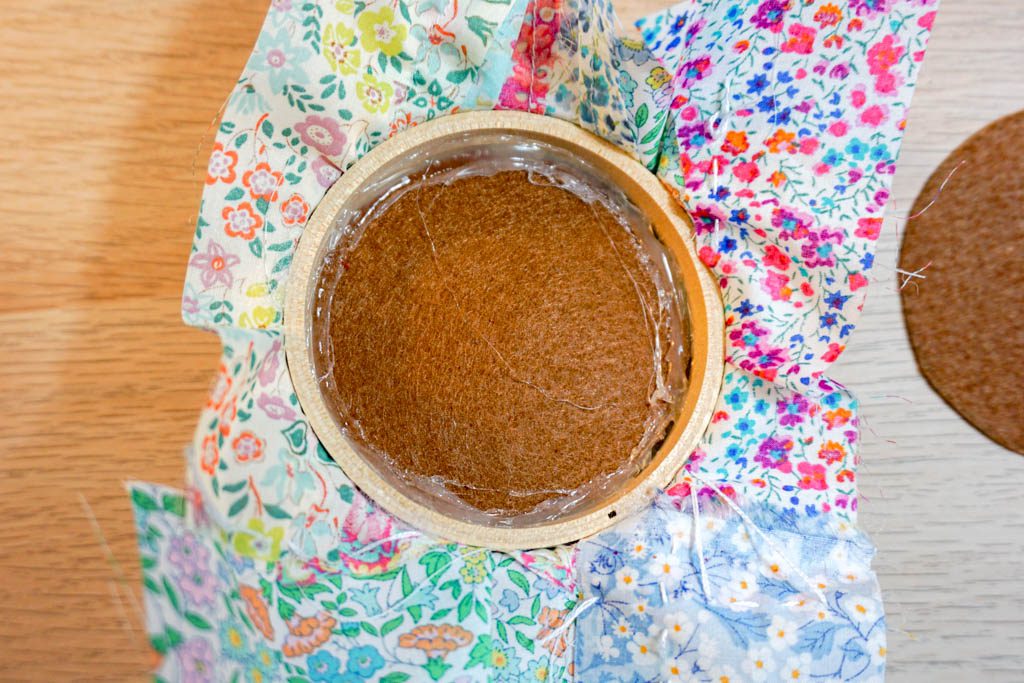 Collect the excess fabric and stuff it in the space left. Glue the second felt circle and place it on top of the excess fabric.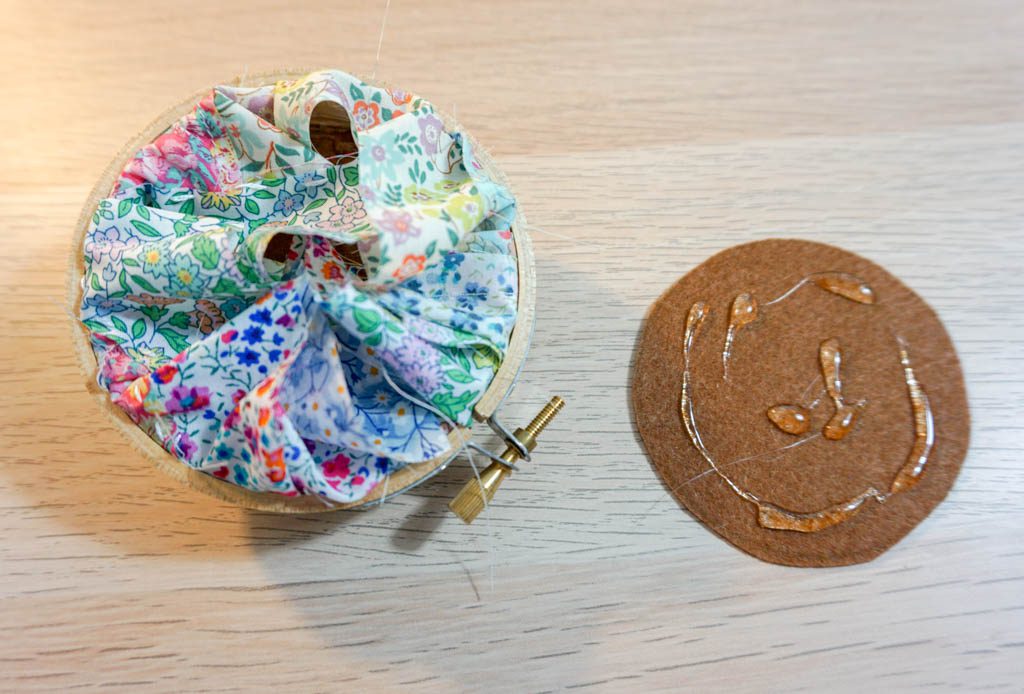 Glue the outside of the embroidery hoop and finish the pincushion off with a fun piece of trim.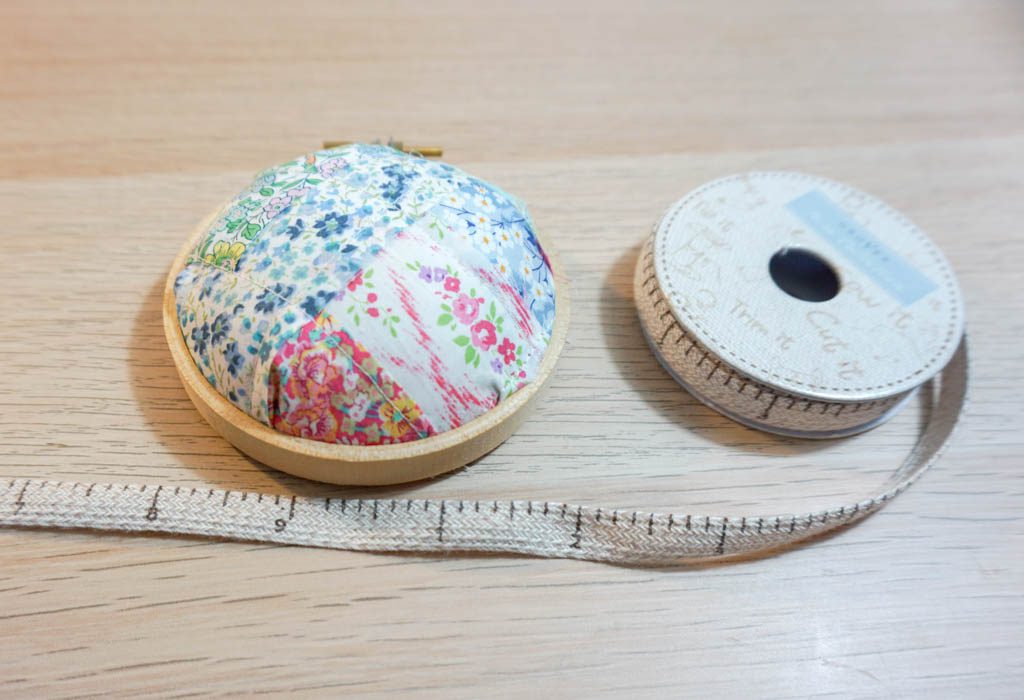 My Scrap Fabric Embroidery Hoop Pincushion is just what I needed for my desk. It's sitting under my lamp and next to my ort jar and is a great reminder that I don't need a huge space as long as I make good use of what I have.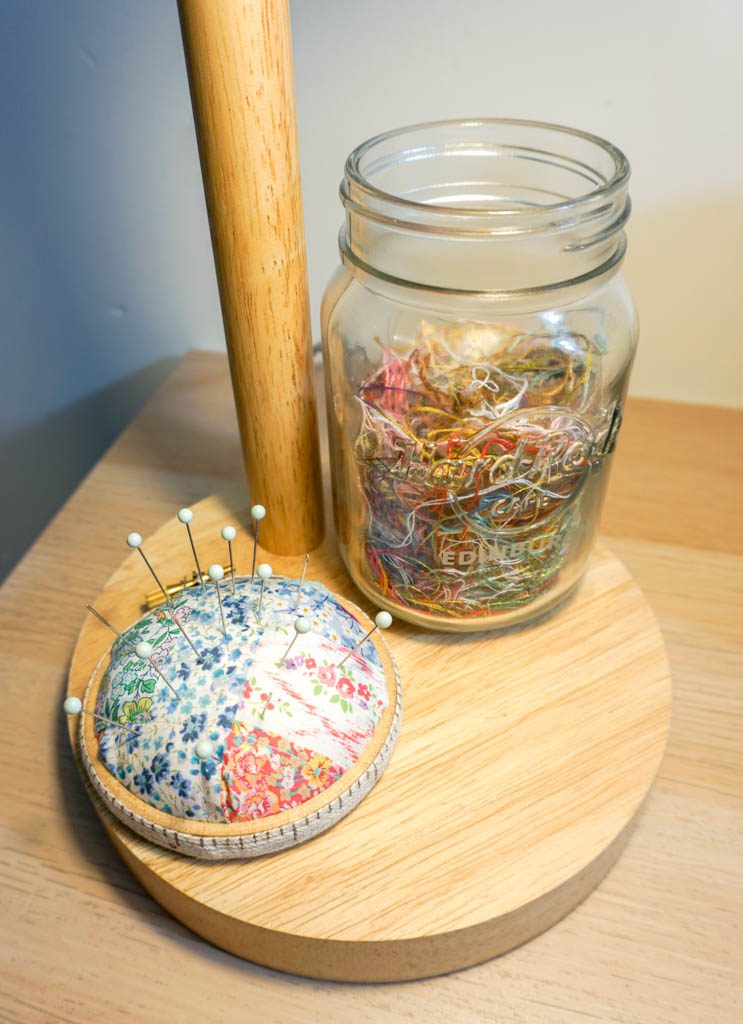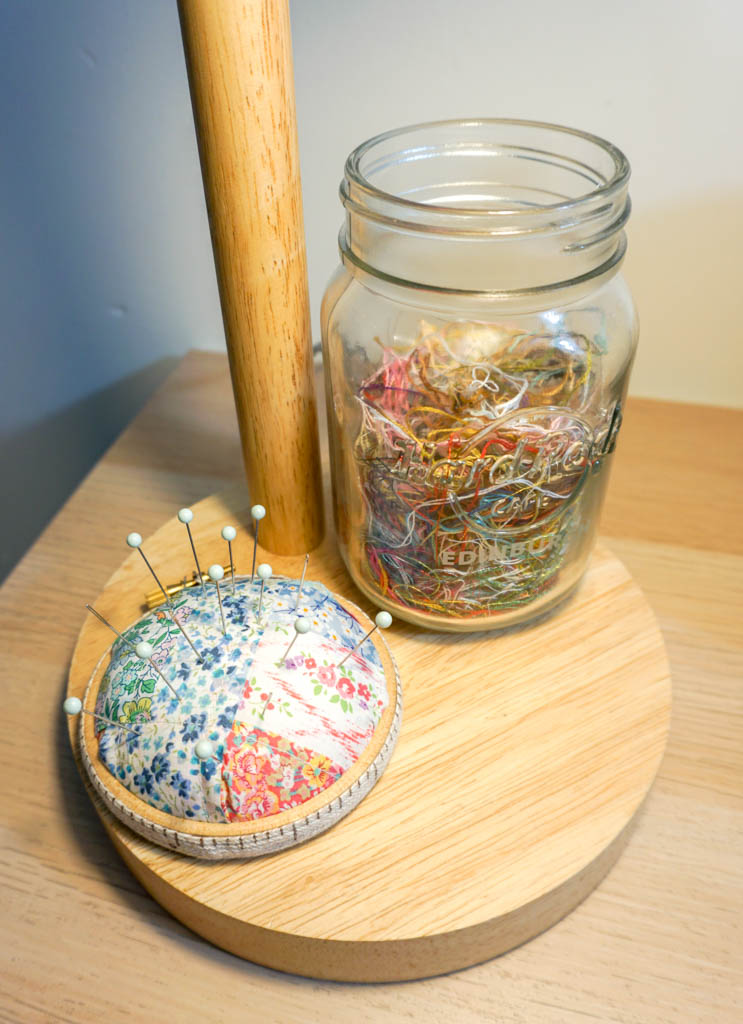 SaveSave