I swore that I wouldn't be one of those moms who ever answered a kid's question with "Because I said so."
HAHAHAHAHAHAHA.
I lost track of how many times I said it this past weekend alone. To be fair, it was a four day weekend and actually answering the "Why?" did no good, so there we are. I had forgotten that American Mother's Day was coming up (it's celebrated earlier over here) and when I started seeing gift ideas popping up, I was inspired to make this fun Because I Said So Embroidery Hoop. Really, though, it works at any time for the moms in your life! If you're a mom like me who laughingly says it or catches yourself saying it for real, this is for you.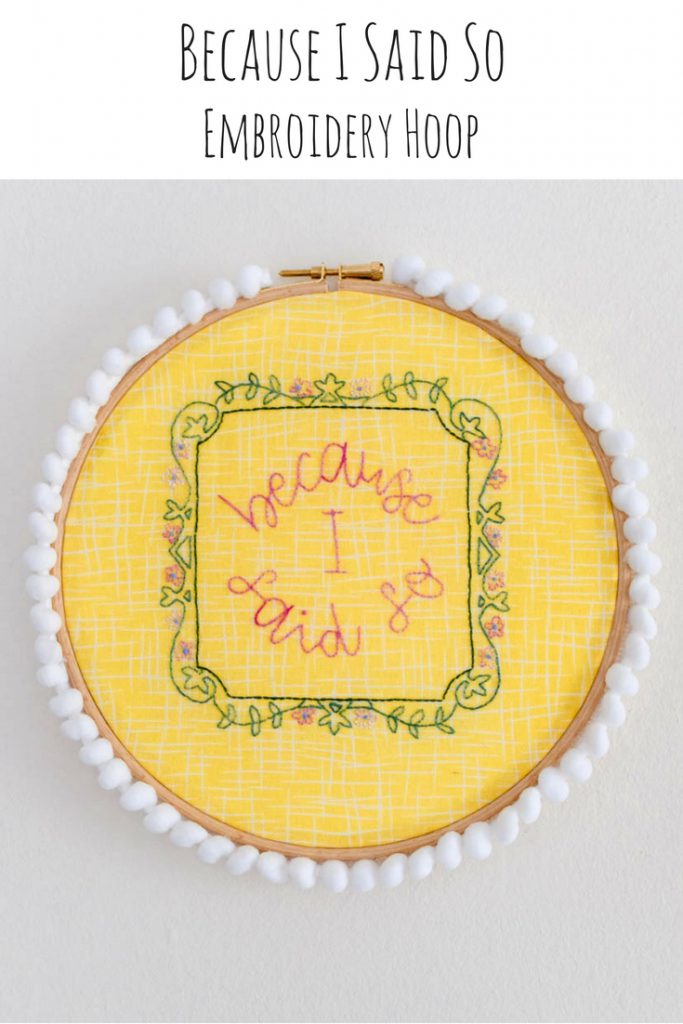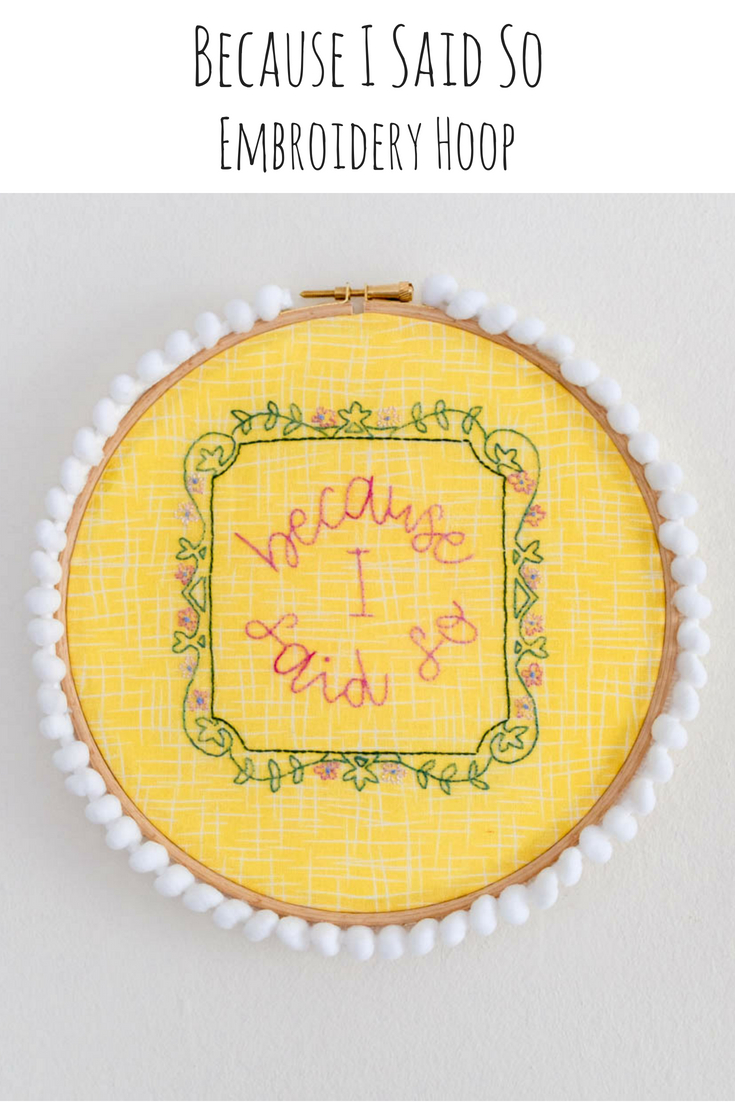 This post contains affiliate links.
Supplies: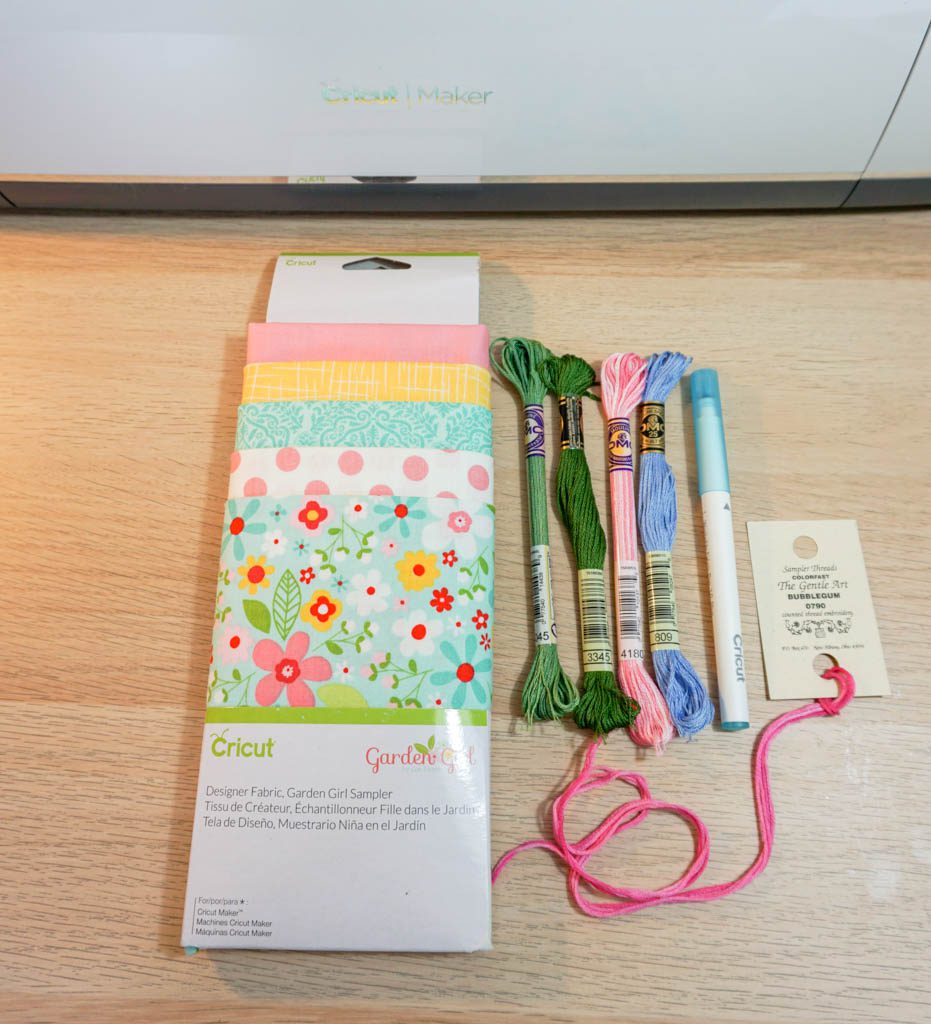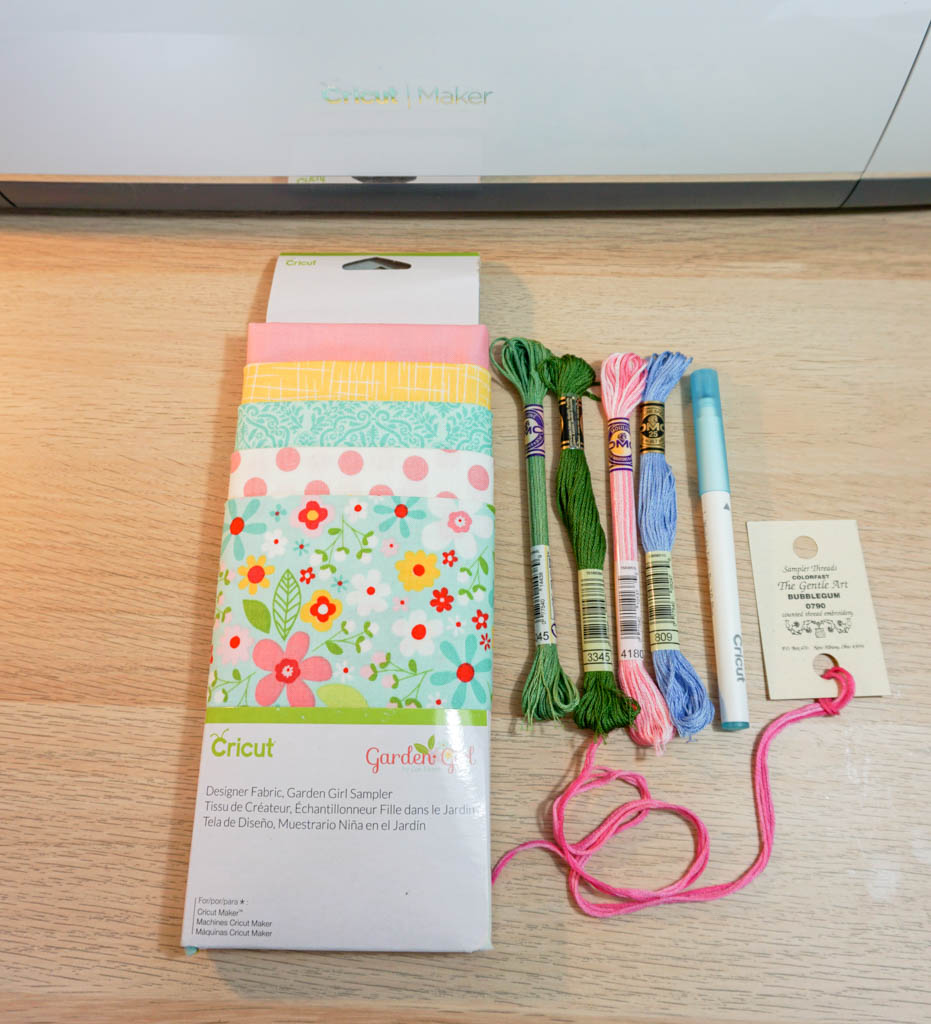 I designed this hoop using only elements in Design Space. I used the Babette font, the new curve tool, and a fun border. It's all set for you to write and cut.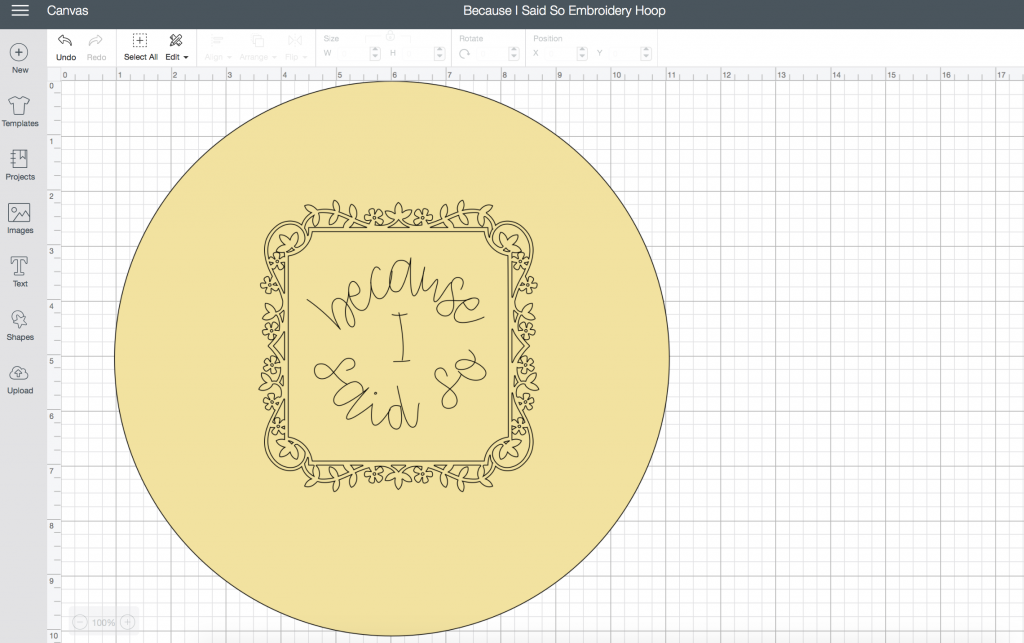 Lay out your fabric on the pink mat. Use the brayer to make sure it's completely smooth and fully attached. Because you're both writing and cutting, it's super important to make sure there aren't any bumps.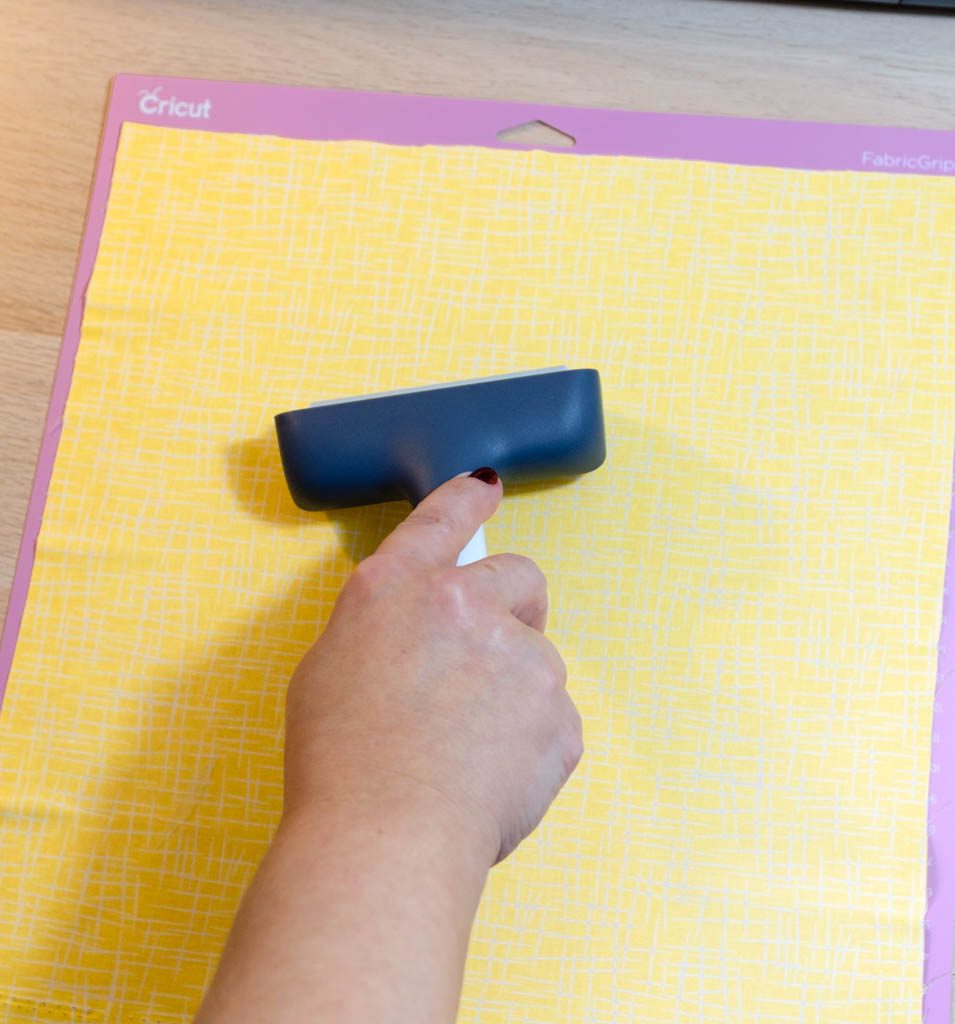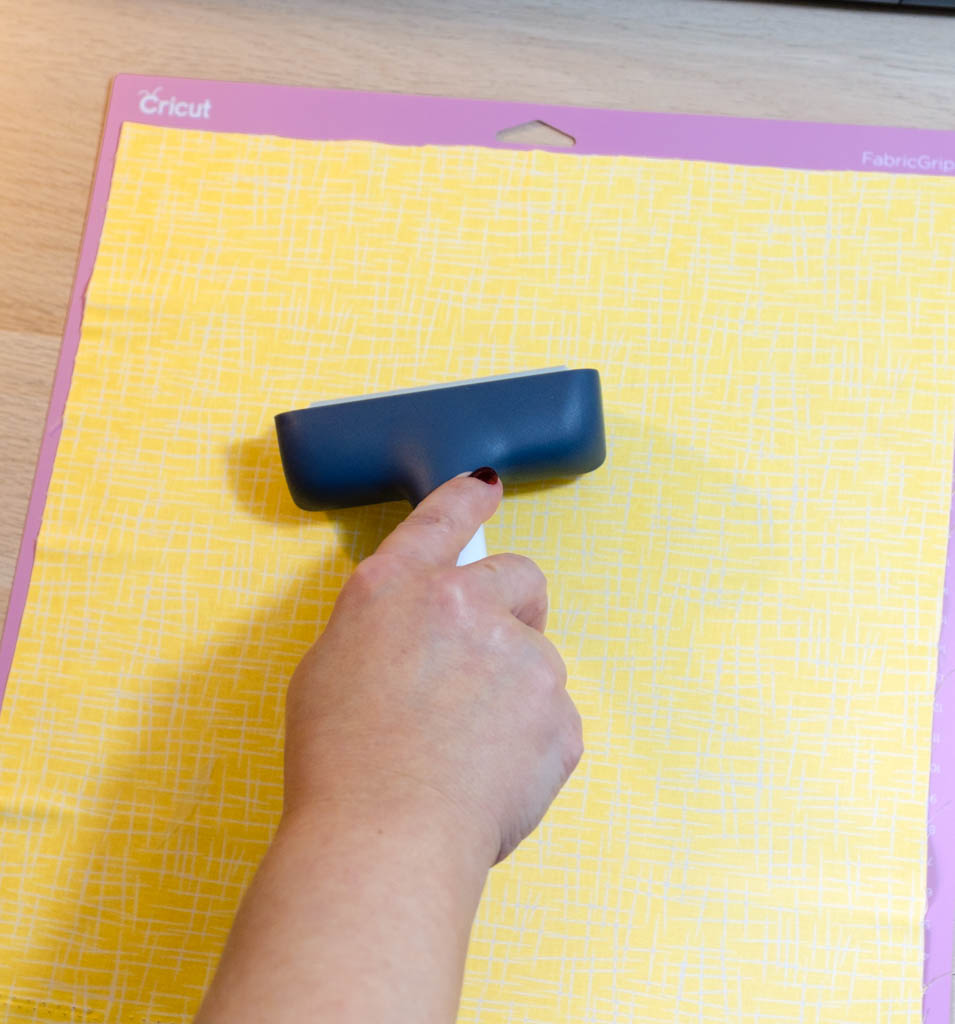 Put your fabric pen in the left slot and the rotary blade in the right. Let the Maker do its thing!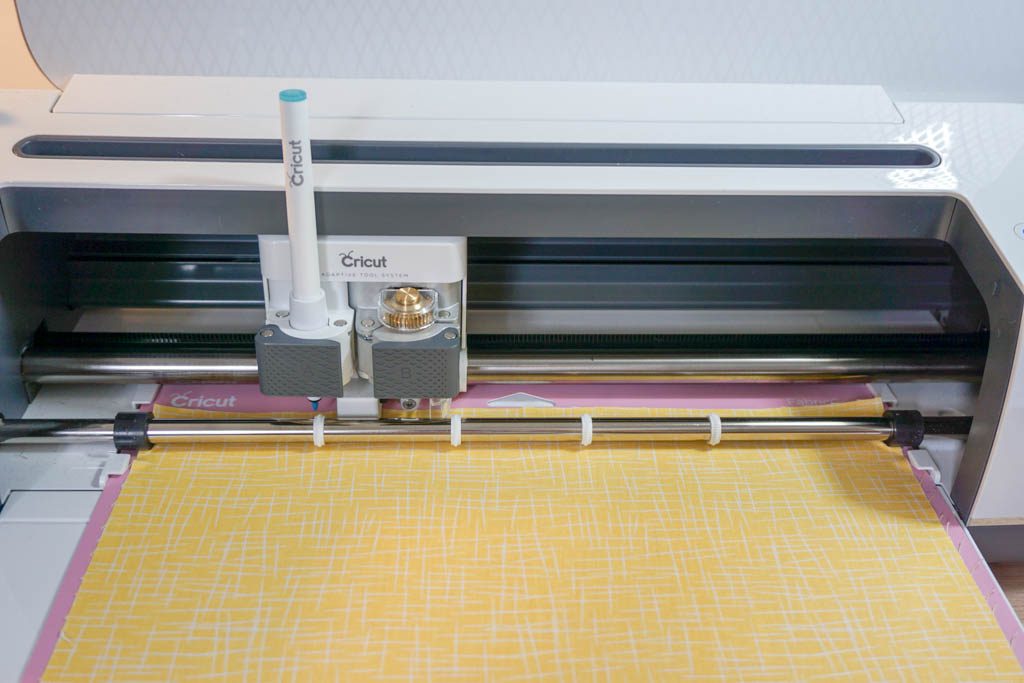 I love how hard it can be to tell if the Maker has actually cut through the fabric before you pull it off.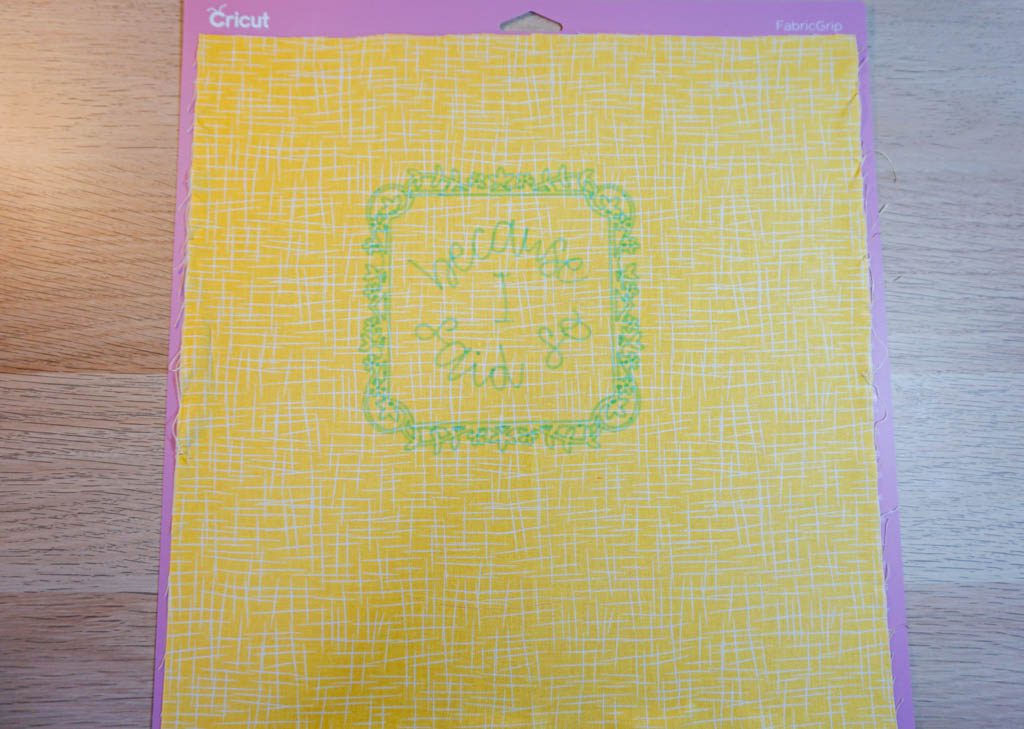 Put the fabric in the hoop. Pull it tight for easy stitching.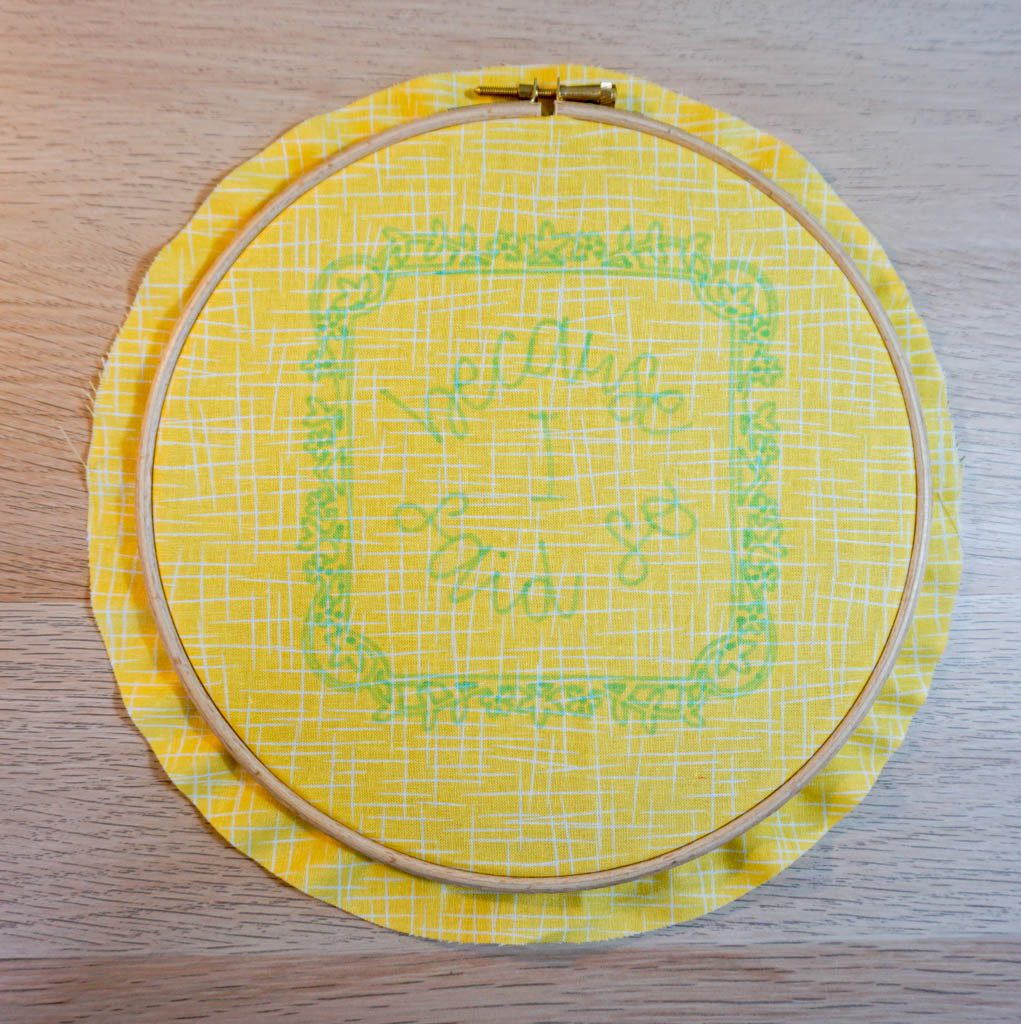 I stitched one colour at a time starting with the words in the middle in the bright pink. The particular thread I used was from a hand dyed skein for a project I finished. If I were doing this again, I would stitch it in a solid bright colour.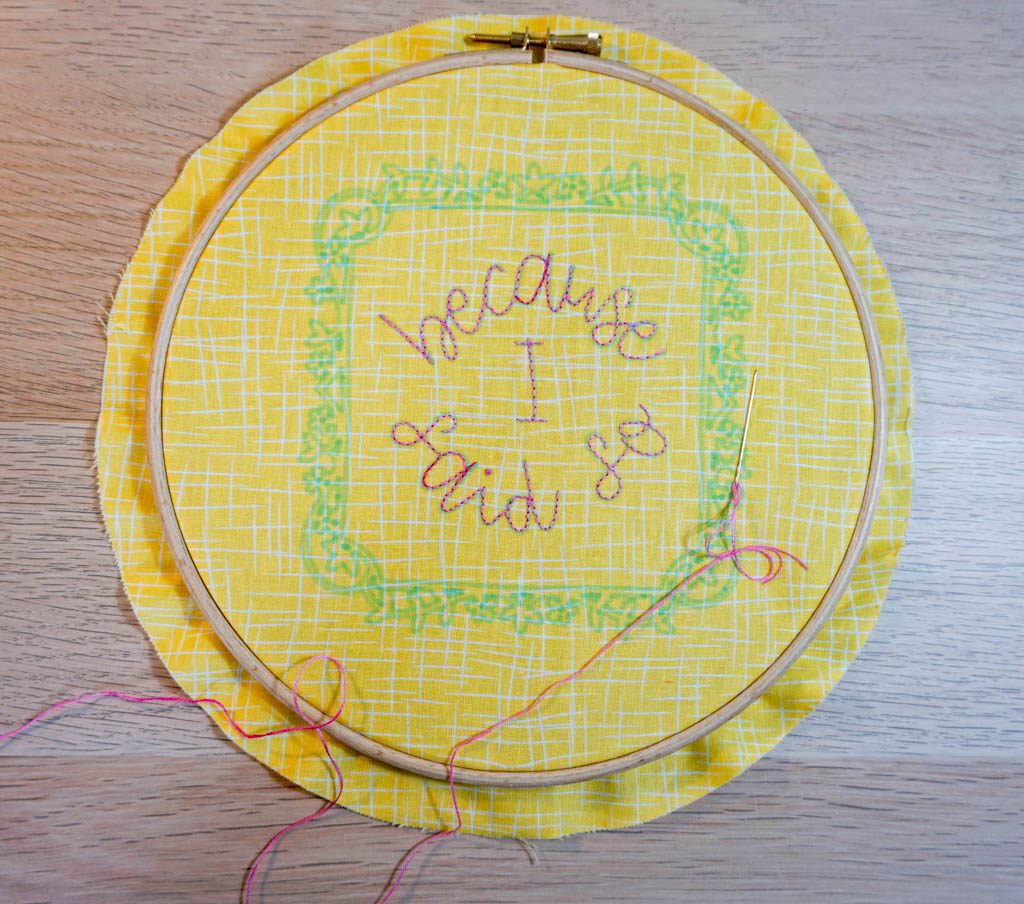 I used DMC 3345 for the inner border line. I wanted a dark-ish colour for that bit.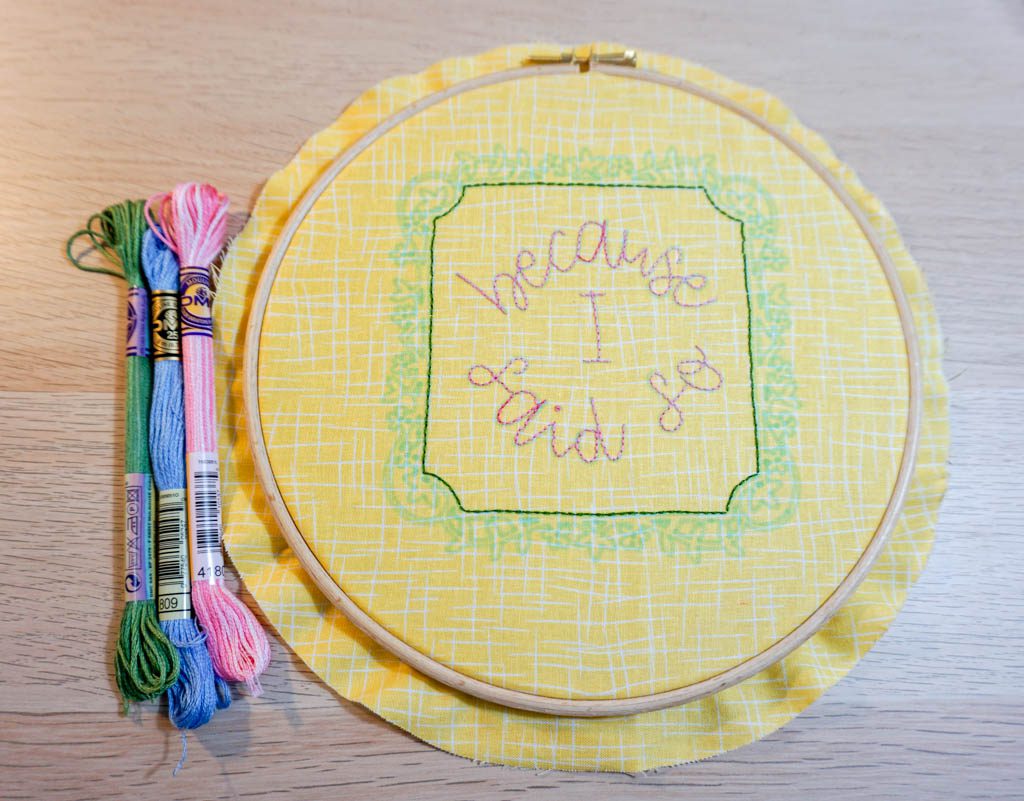 I didn't follow every single line–I used it more as a guide as I stitched. The fun thing about a project like this is that you can customize it to your skill level. Fill in the leaves if you want, use fancier stitches–it's up to you! The leaves were stitched in DMC 4045.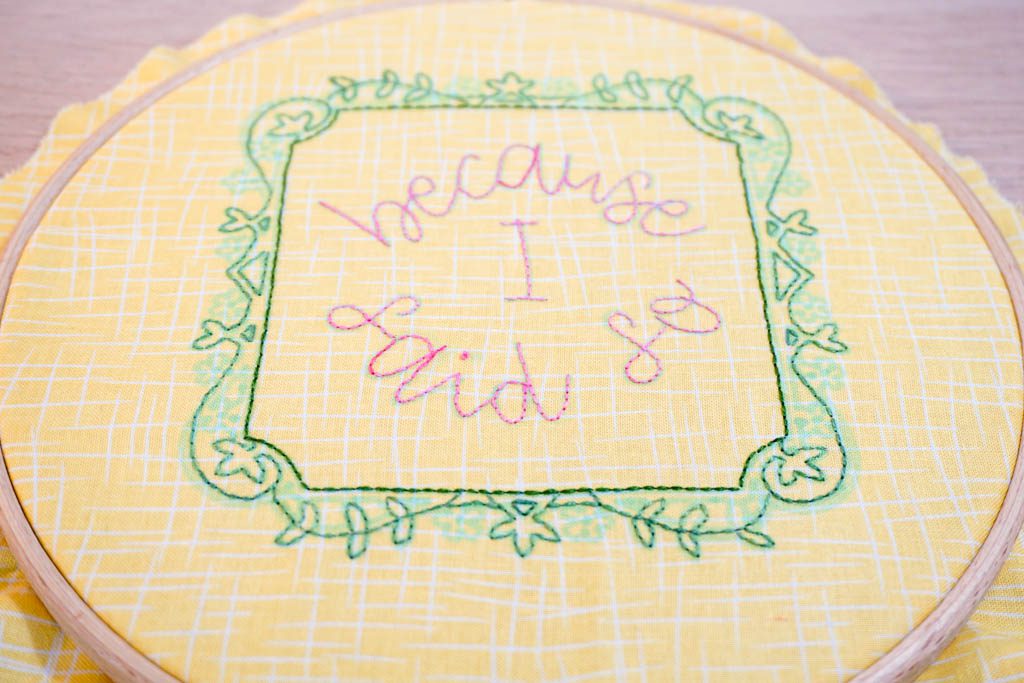 To finish it off, I stitched the flowers in DMC 4180 with French knots in DMC 809 in the middle. Take the fabric back out of the hoop when you're finished stitching and run it under some warm water to get rid of the fabric pen markings. When it's dry, stick it in the hoop and finish it however you prefer–I'm always a fan of pom pom trim!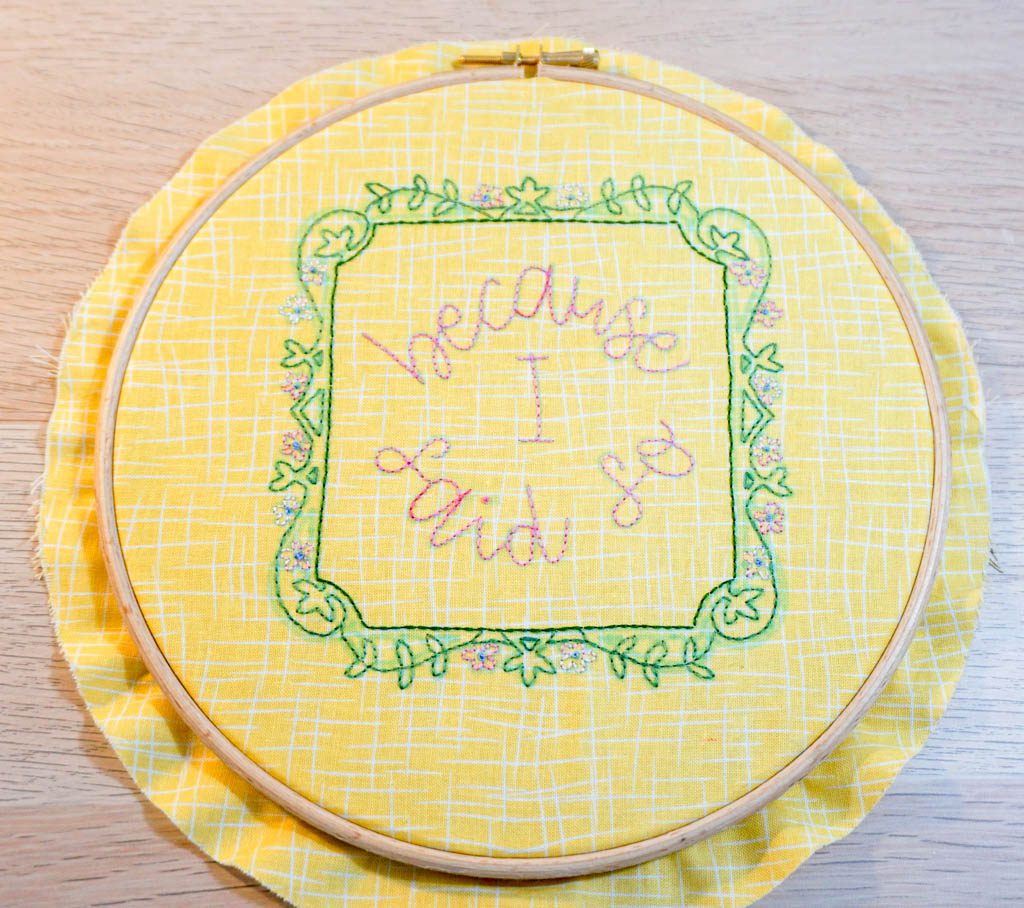 I really love my Because I Said So Embroidery Hoop–it's currently in the place of honor above our mantel. It's a fun gift for your mom friends, too! It's fun to stitch up and you have to smile as you do.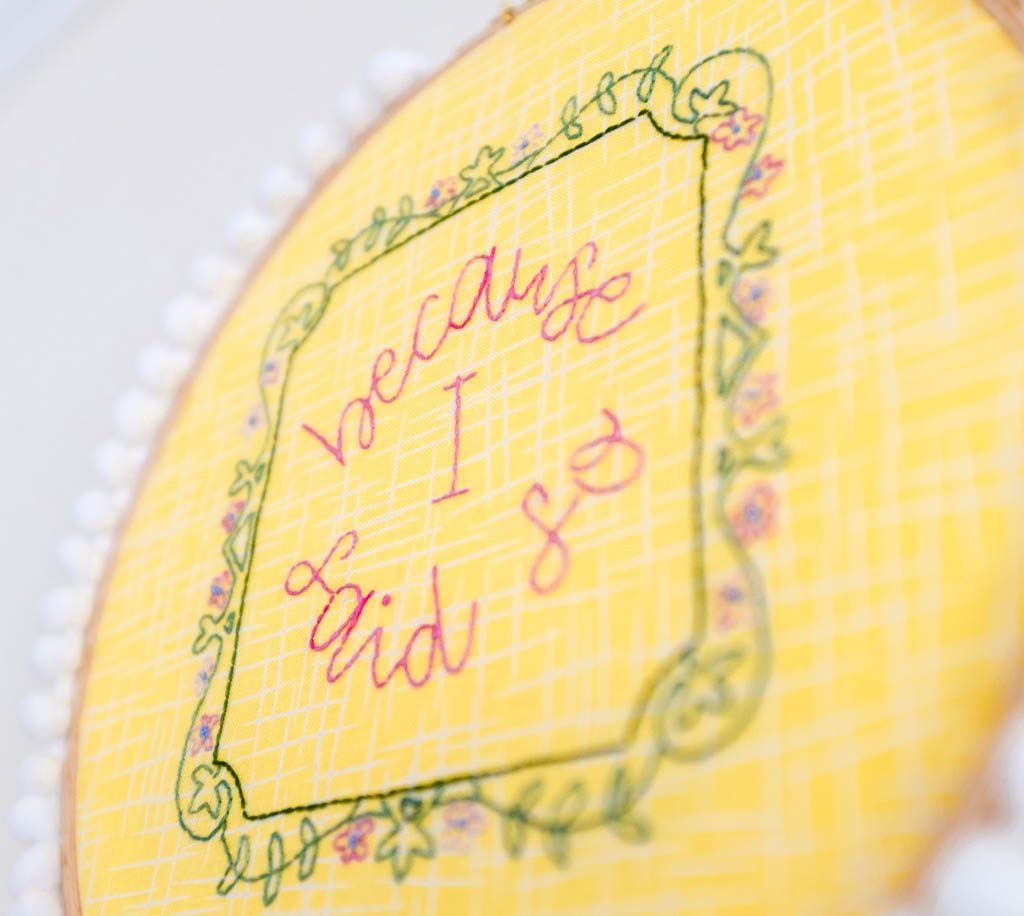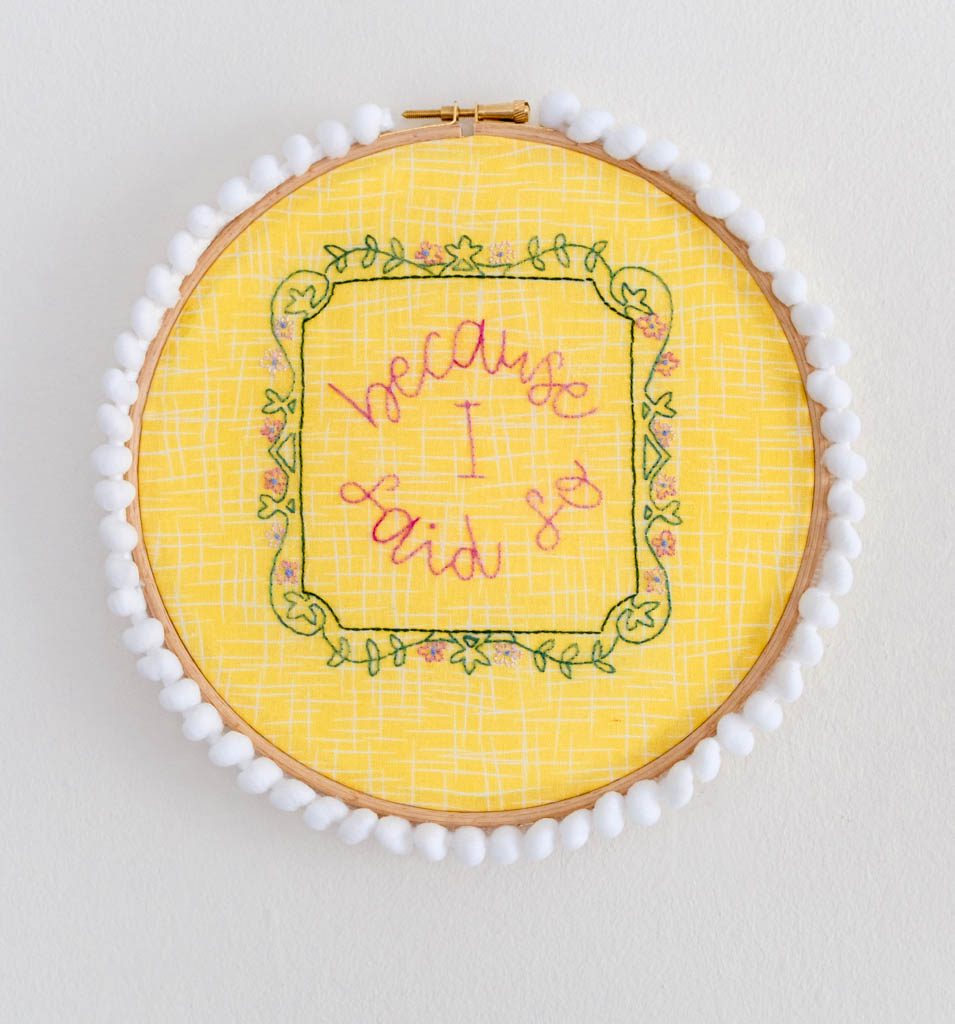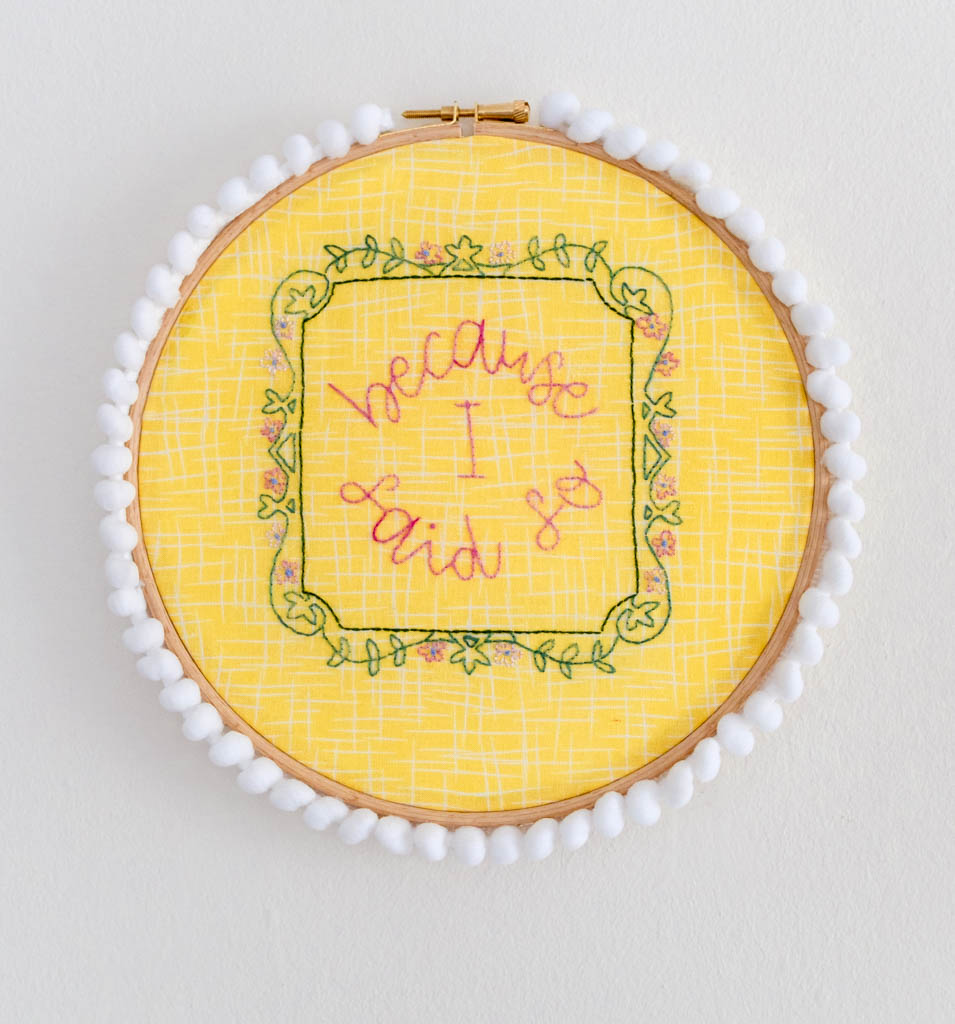 SaveSave
SaveSave
SaveSave
SaveSave
SaveSave