Scott and I have been daydreaming about sneaking away to Disneyland Paris for a couple of days now that the weather is warm and the flowers are blooming. The need for a Disney fix is real! Just the thought of riding Tower of Terror, eating a Yoda Cupcake, and seeing the castle in all its glory is enough to yank the girls out of school and get on a flight (except for the pesky UK school rules that don't allow that exact thing). Since we can't go now, I'm getting my fix in other ways like wearing my new Mickey Mouse Cutout Cuff Bracelet. It's a super easy make and a fun way to show your Disneyside no matter where you are.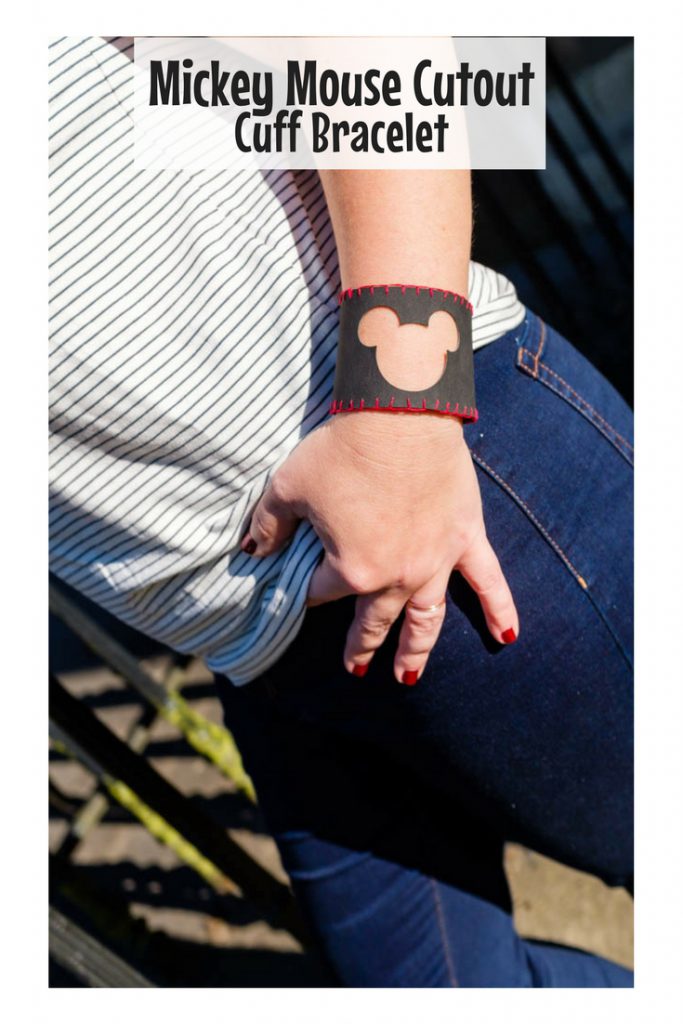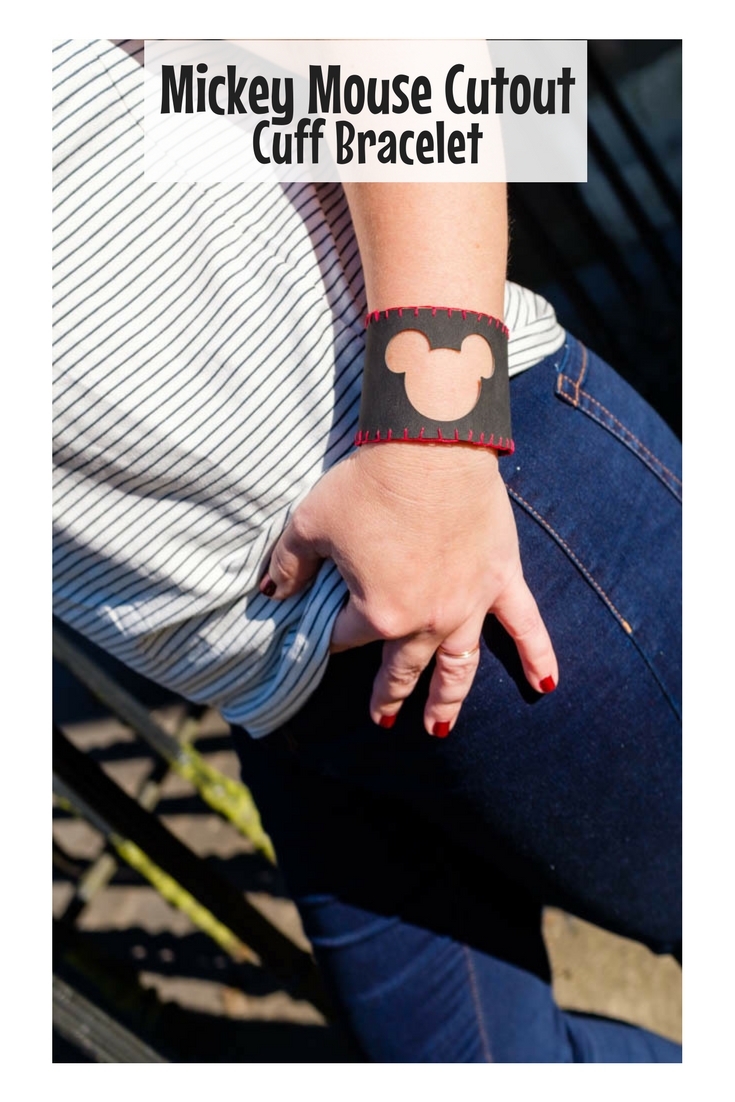 This post contains affiliate links.
Supplies: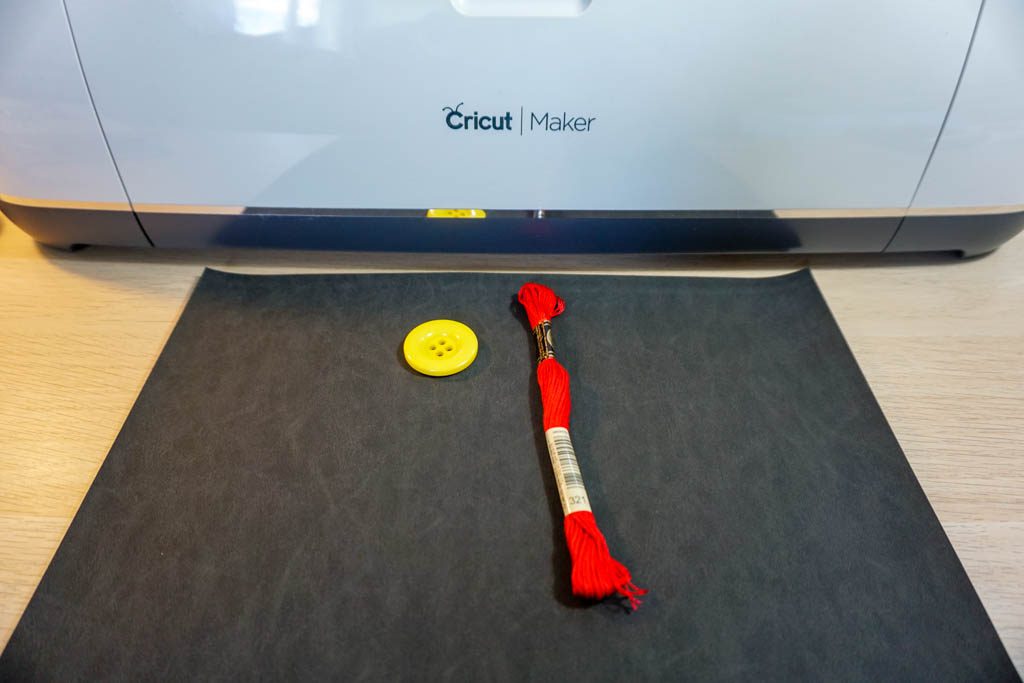 Download the Mickey Mouse Cutout Cuff Bracelet file from the supplies list and upload it into Design Space. I've included two different sizes–8″ and 9″. If you desperately need a different size, please let me know in the comments!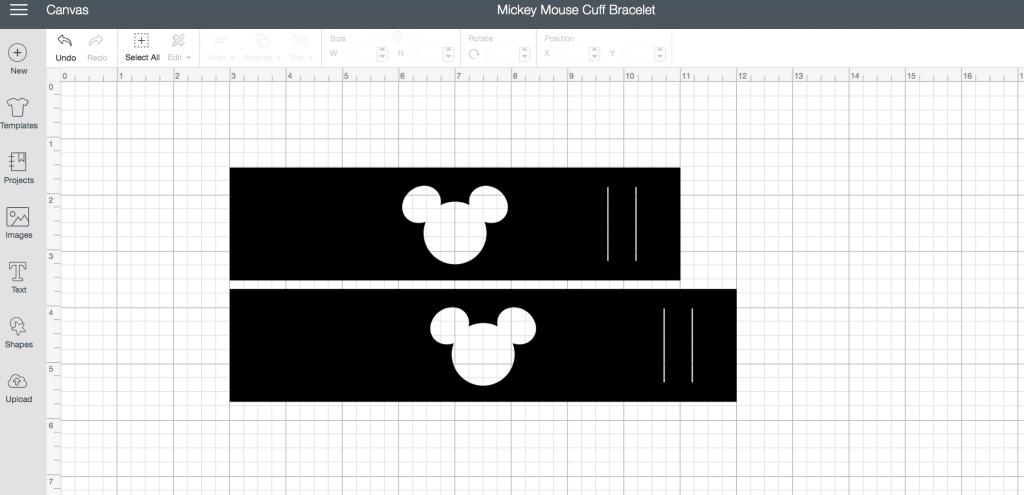 Cut out your bracelet.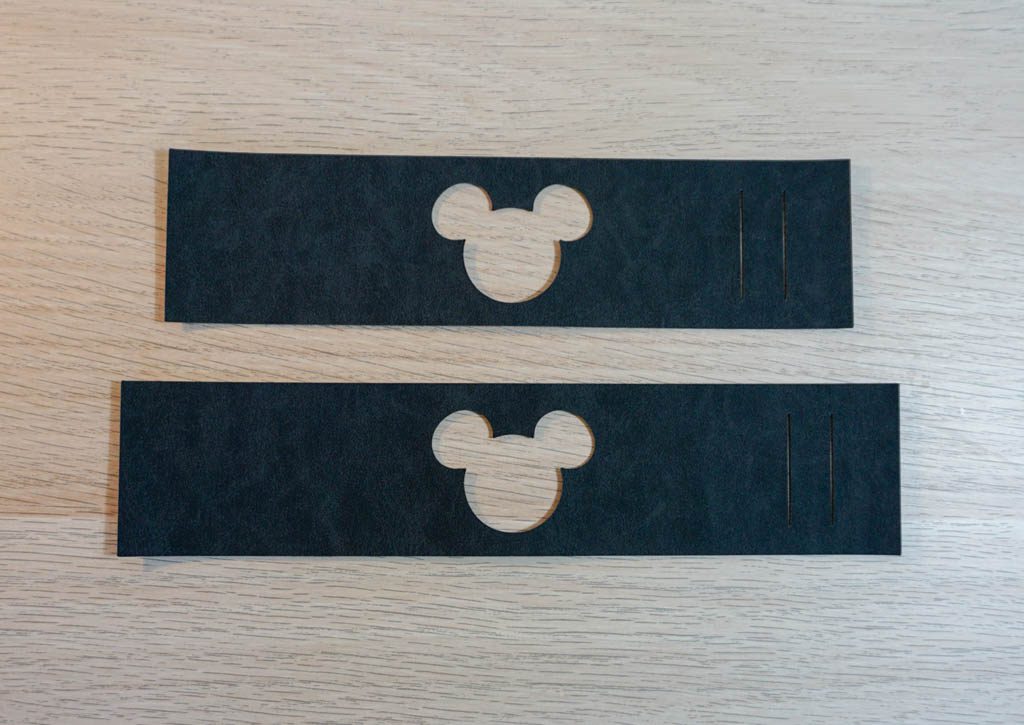 Grab your button and thread!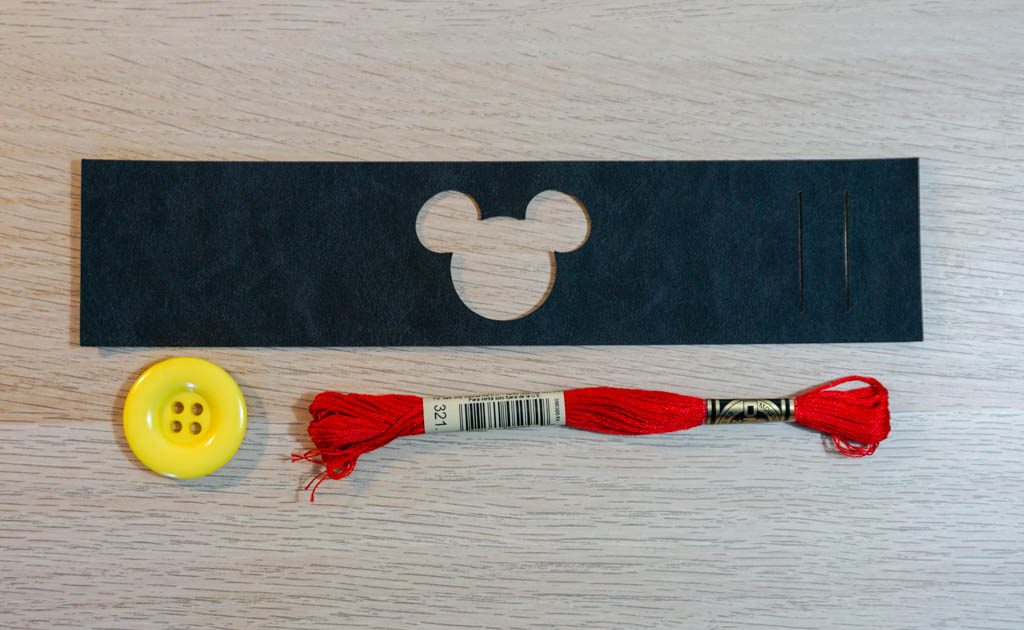 Attach the button on the left side of the bracelet.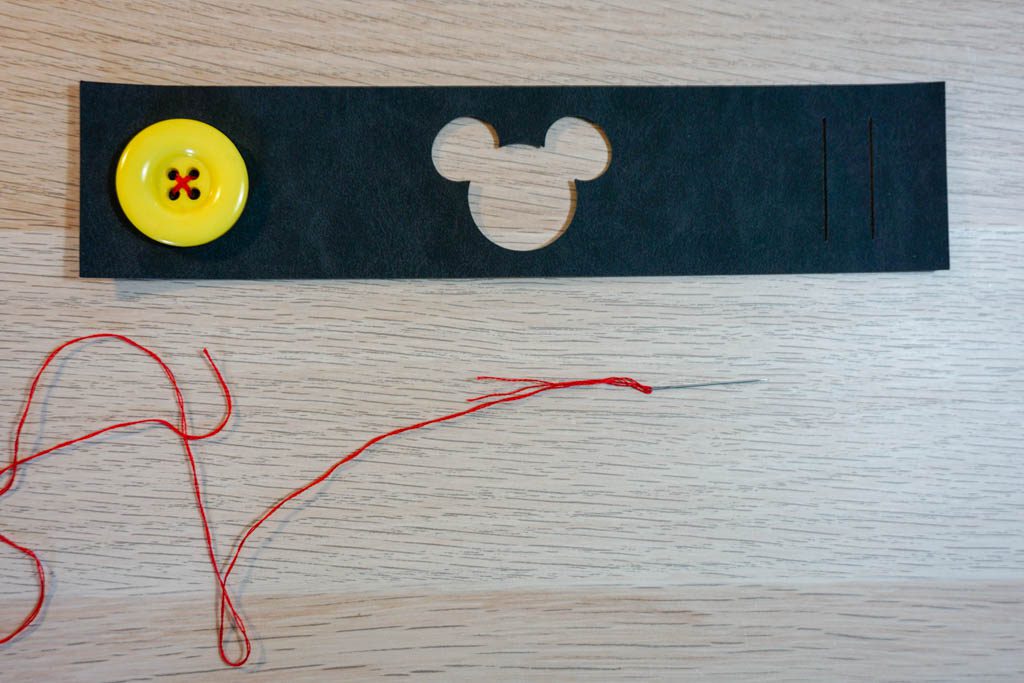 You can decide whether to add any other stitching to your bracelet–I like the extra pop of colour and texture, but it's not necessary like the button is.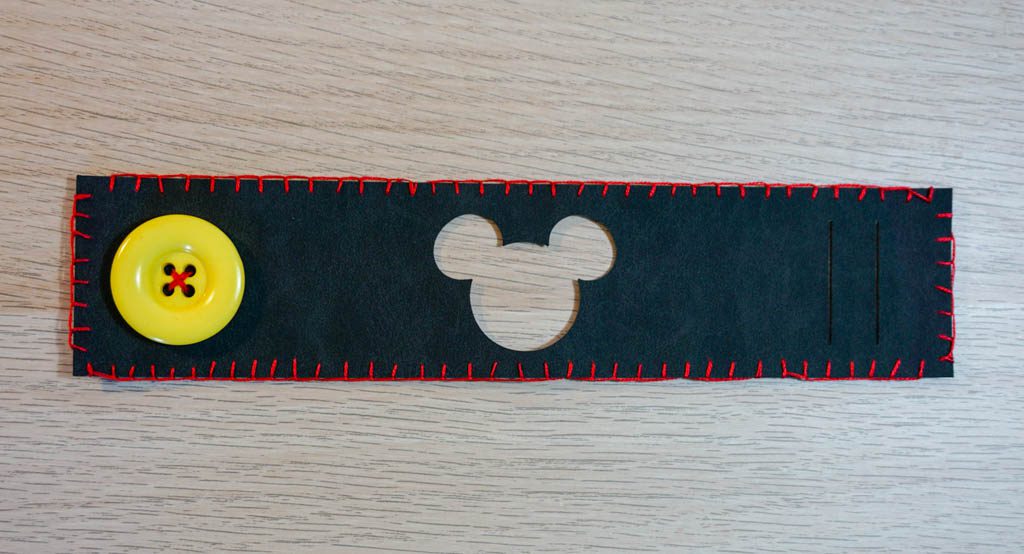 My Mickey Mouse Cutout Cuff Bracelet is a fun way to get a little bit of a Disney fix if you're a while away from being able to visit a park. It's nice and light to wear and will make you smile each time you see those famous ears on your wrist.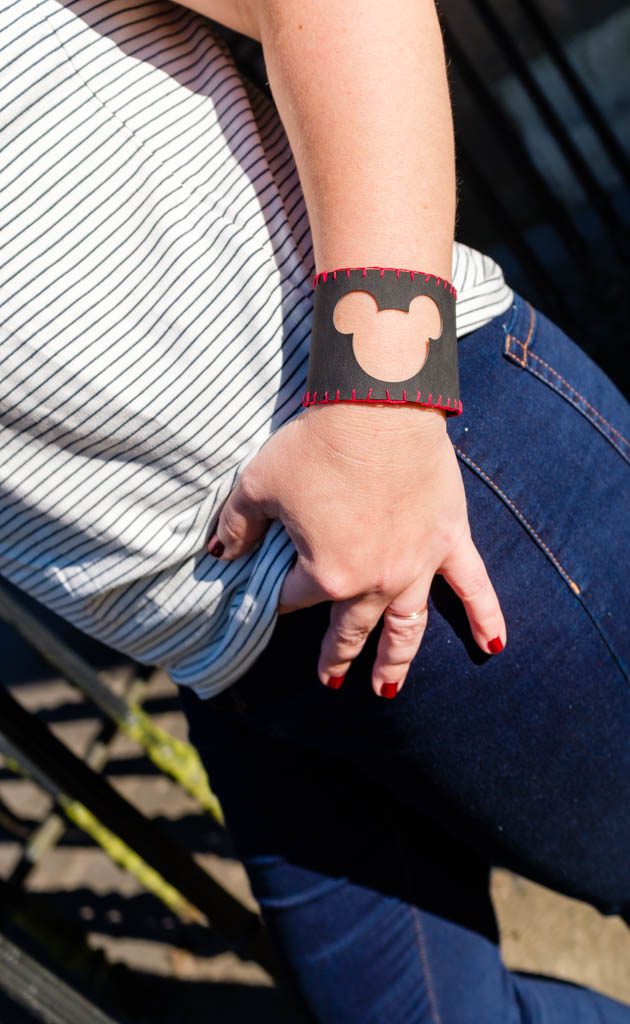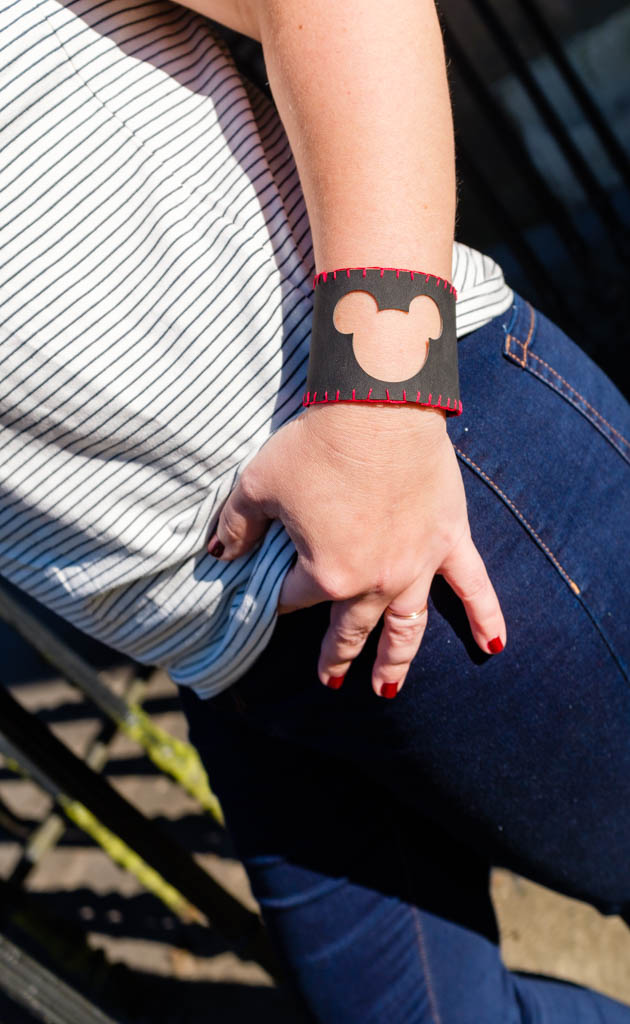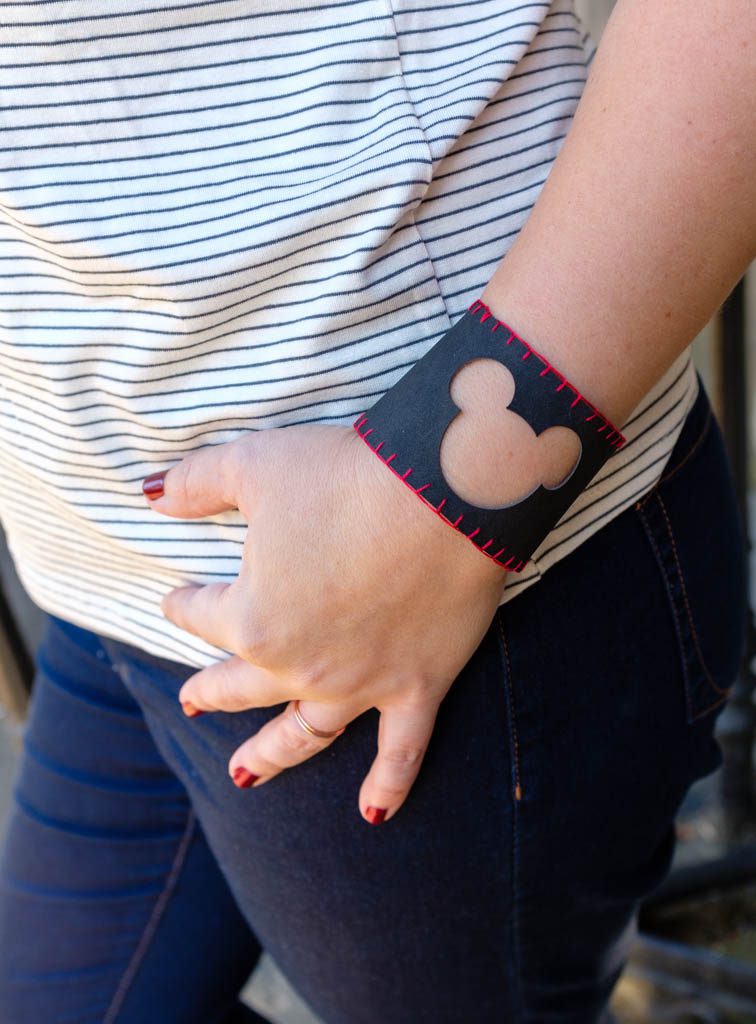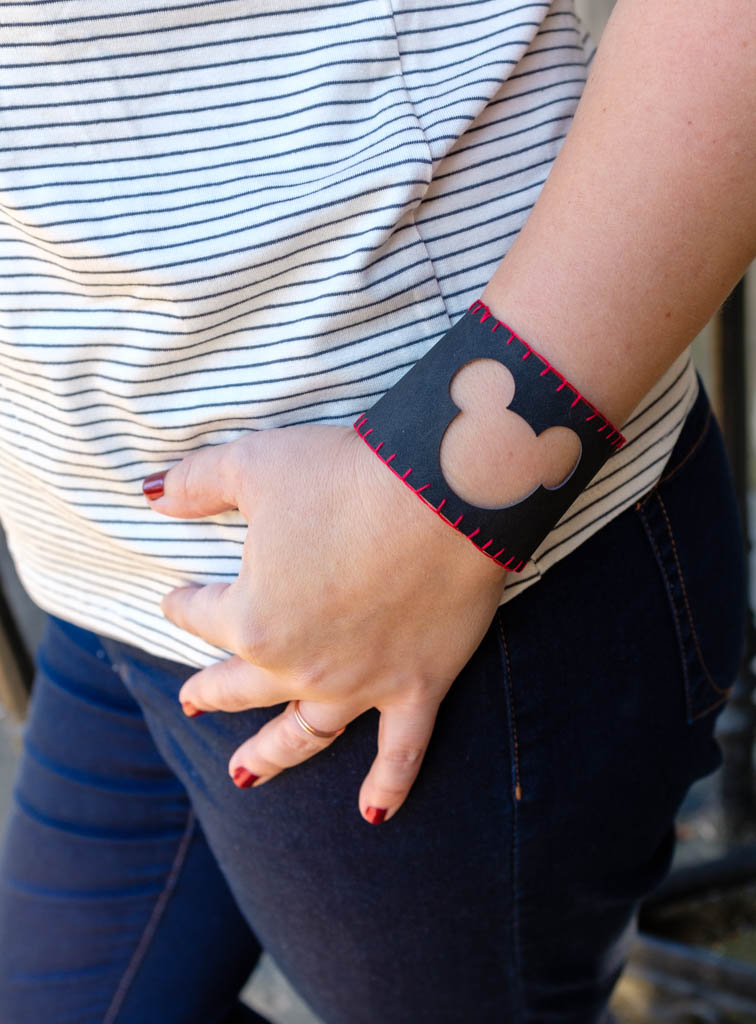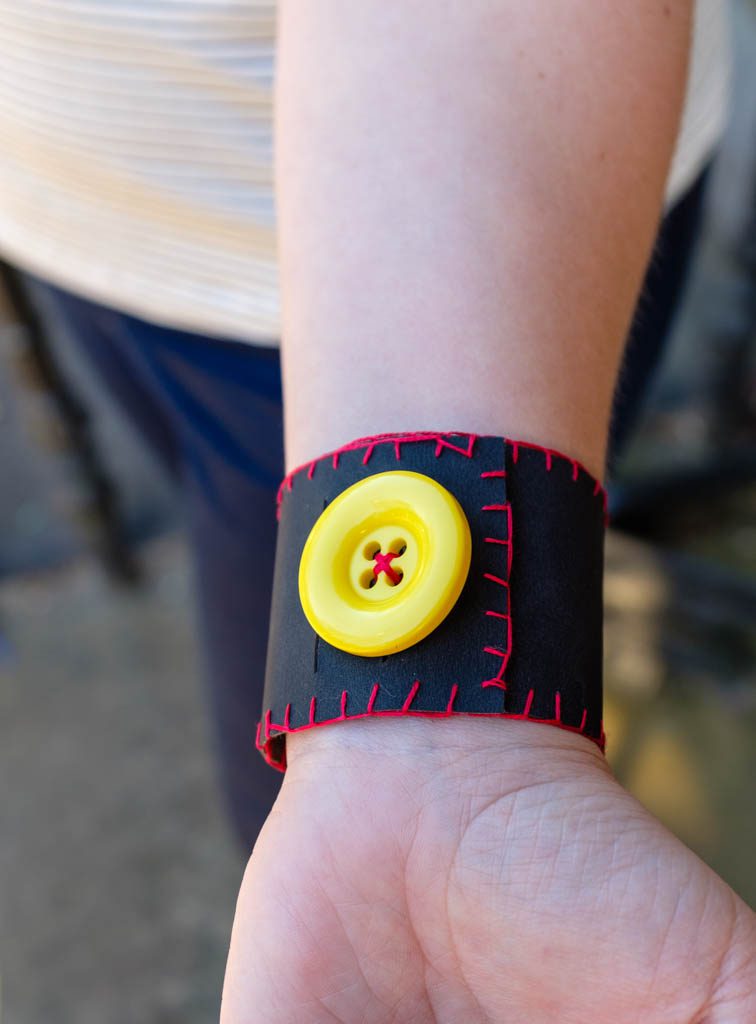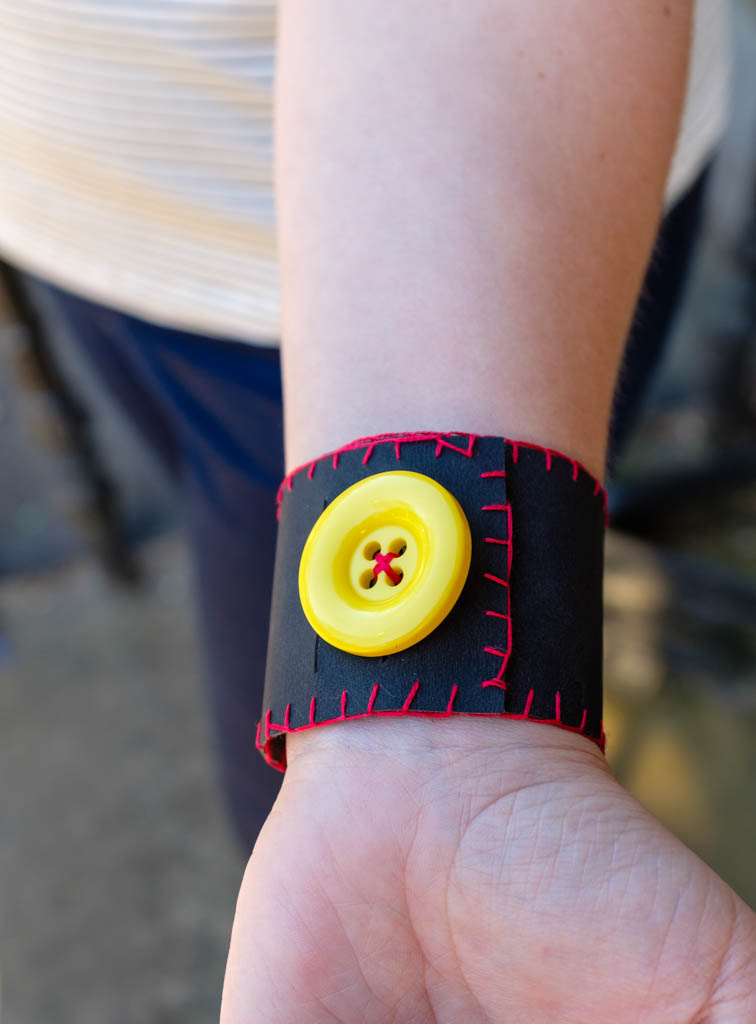 SaveSave