I used to daydream about the girls being introduced to Harry Potter and instantly falling in love the way I did. As they started growing up, I got antsy that it was never going to happen. Last year, though, Madeline finally started the books and hasn't looked back. I've lost count of how many times she's read all of the books–we had to make a rule that she has to read something new in between rounds of Harry Potter. As she's gotten more and more into this magical world, she's become aware of places to go–the studio tour in London, Wizarding World at Universal Studios, etc. She's seen the inspiration behind Diagon Alley and Hogwarts in Edinburgh. What she didn't know, though, was that she could ride the Hogwarts Express. We surprised the girls with a journey on the Jacobite Steam Train and today I'm giving you all the details on how to ride the Hogwarts Express.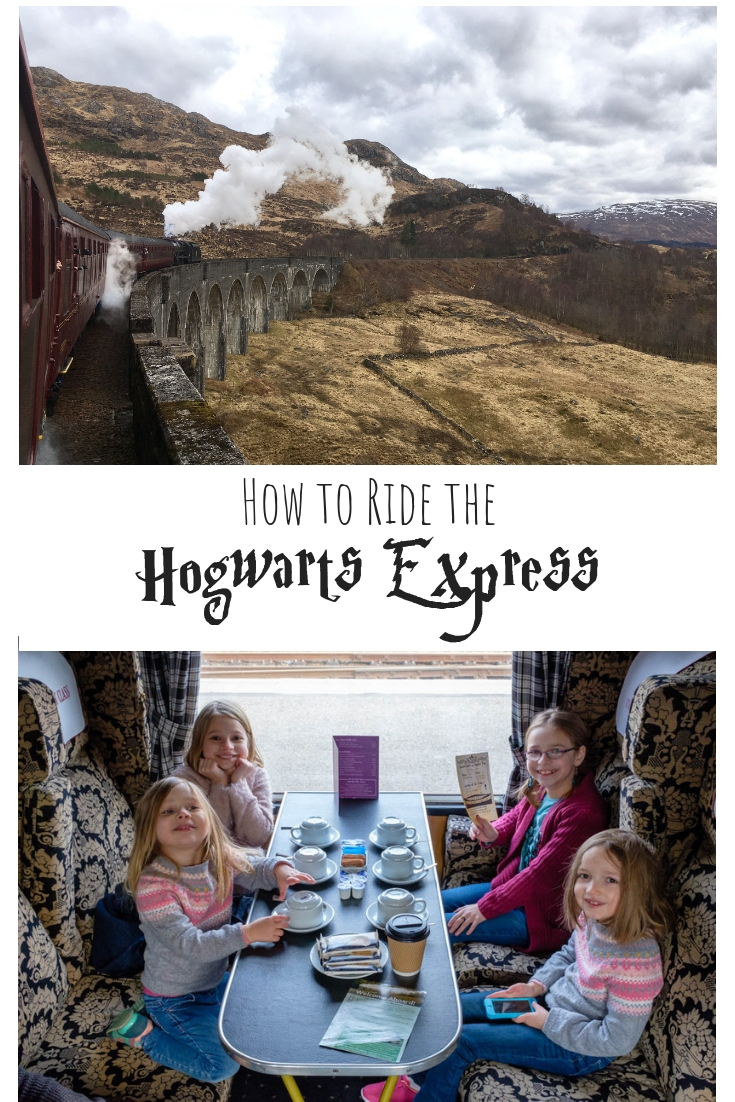 This post contains affiliate links.
While there is no official Hogwarts Express, the Jacobite is the actual train used in the movies. The Jacobite leaves from Fort William, so we took the train from Edinburgh to Glasgow and then Glasgow to Fort William. The journey up is lovely as you're going through the Highlands and there are gorgeous views all around. Early April has snow on top of the mountains and we actually went through a snowstorm. You *need* to book well in advance, so the weather is just going to be what it is. The forecast actually called for pretty bad weather the day of our booking, but we lucked out and it was mostly sunny.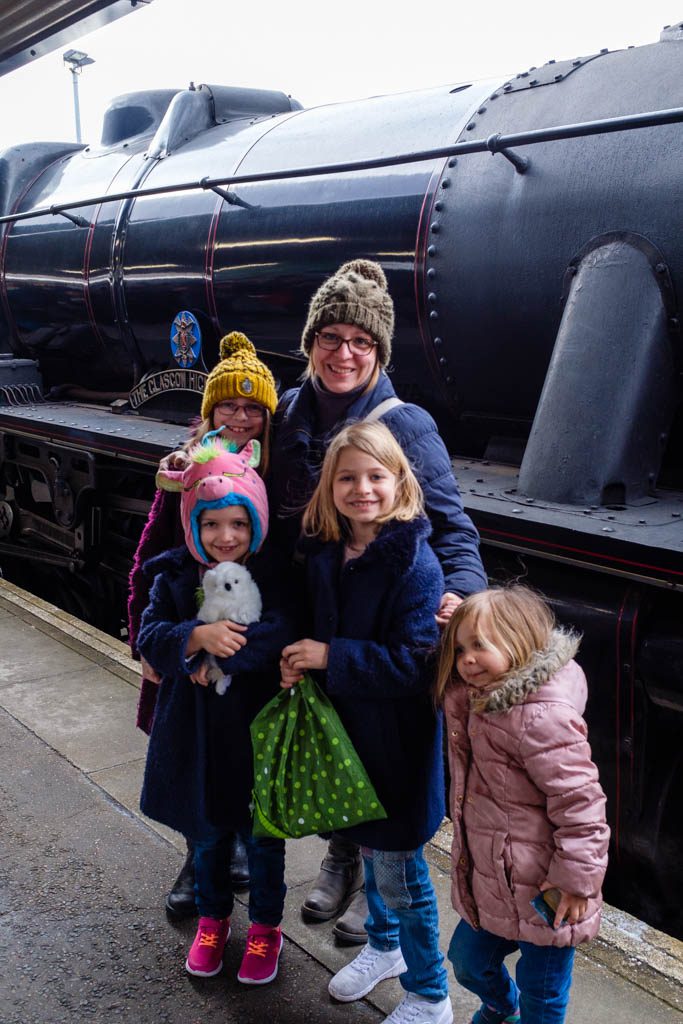 When we arrived at Fort William, we had dinner and headed to our Airbnb (it was impossible to find a hotel that could take all six of us). Our booking was for the morning train, so under the guise of heading out for breakfast the next morning, we headed to the train station. The whole trip was a surprise for the girls but I think Madeline started figuring out what was going on when she saw kids walking past in wizard robes.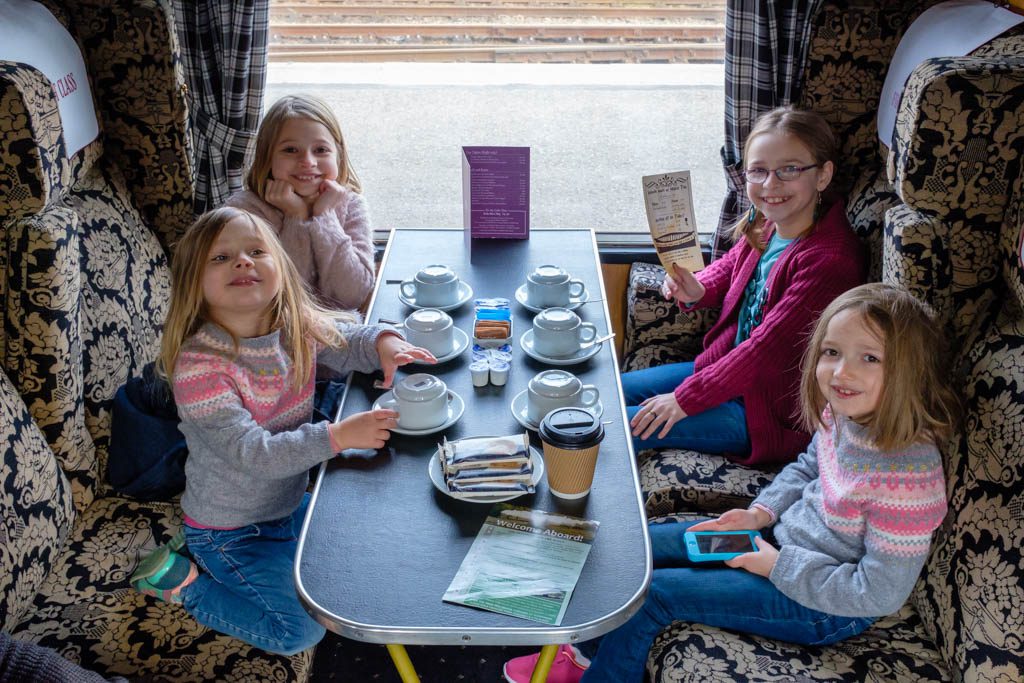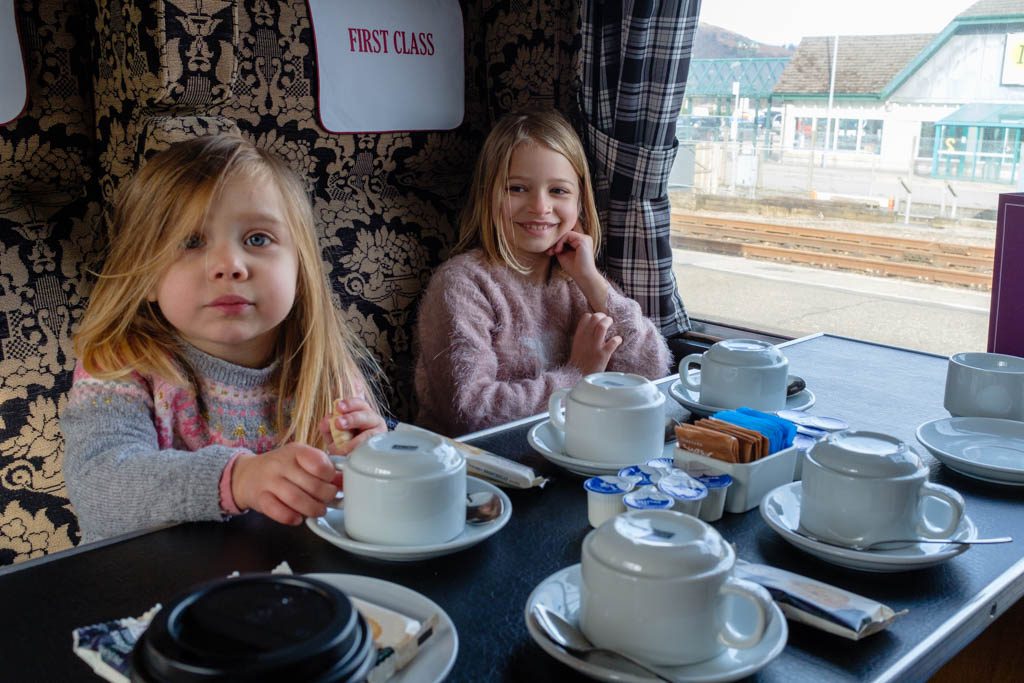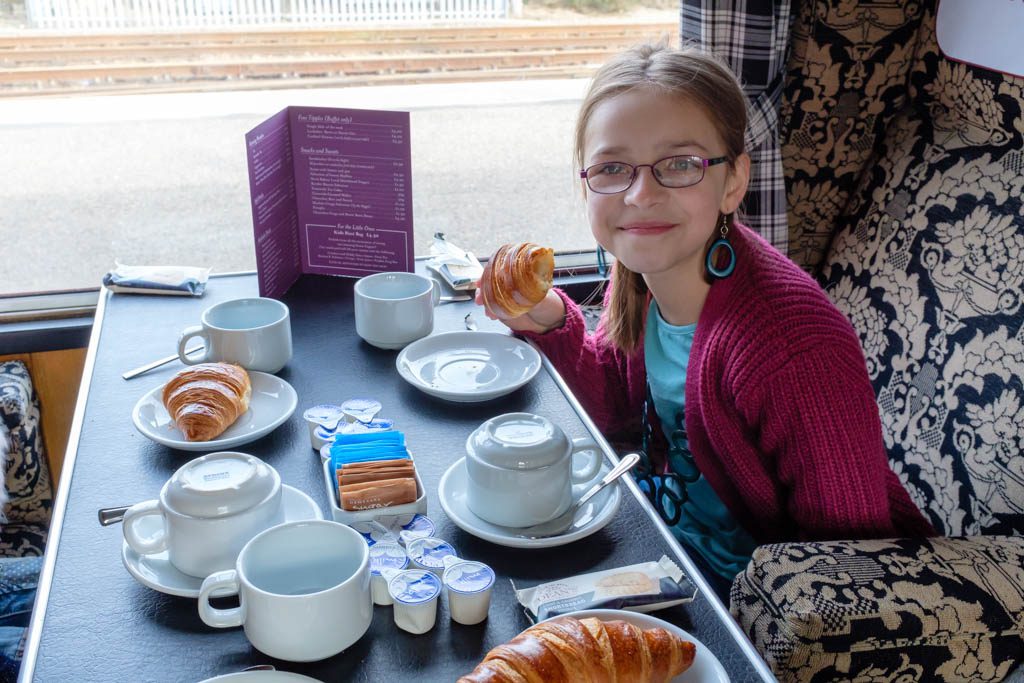 There are very few private cabins like in Harry Potter and they are the first to be booked out. They seat six, so it was perfect for us. They used these actual cabins in the movies. A first class ticket gets you complimentary drinks and biscuits and there is quite a decent menu–you can even order a high tea and champagne. The trolley goes through, so you can get snacks from that or you can go to the food car (might I recommend the butter beer hot chocolate!). The train even has a little Harry Potter gift shop.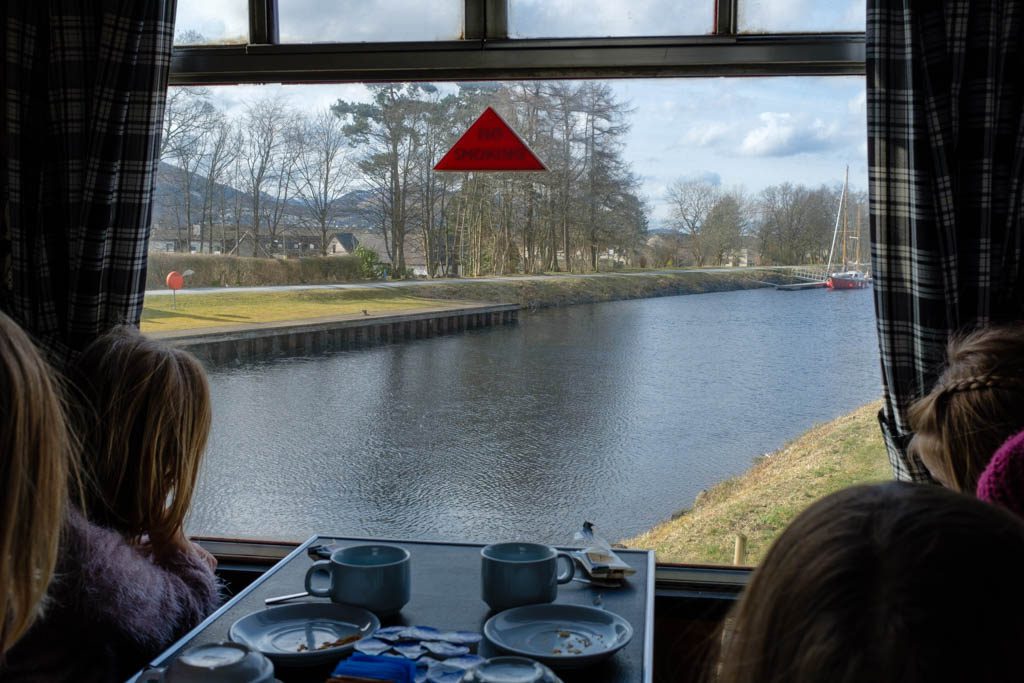 We had bought some Harry Potter snacks before we left Edinburgh. The train does sell some, but just a couple of types.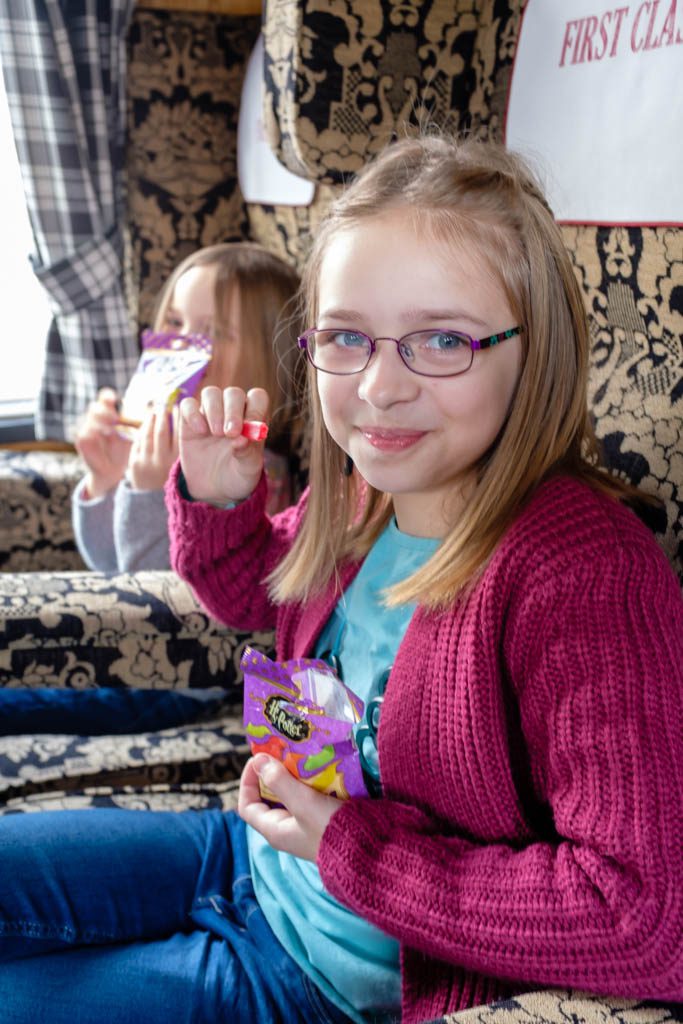 I was so sick for our trip–I went to the doctor when we got home and found out I had bronchitis–but there's no giving up these tickets. It says something that for as awful as I felt, I still enjoyed the experience so much. It was such a comfortable ride and the scenery was spectacular. Since we were in a first class cabin, we closed the door and put some Harry Potter music on one of our phones to immerse ourselves even more.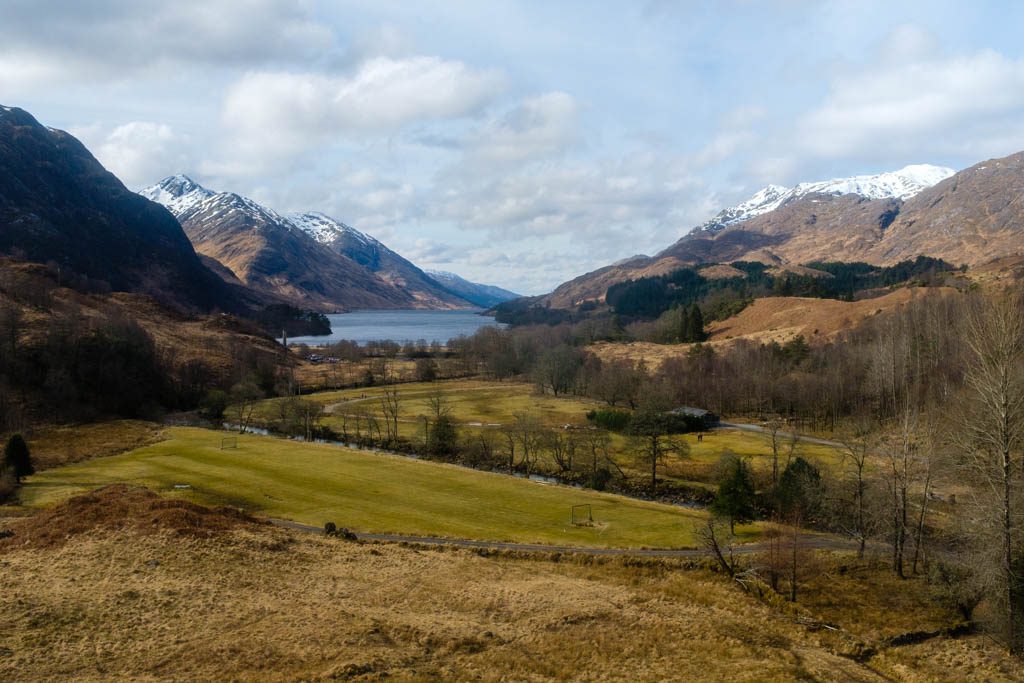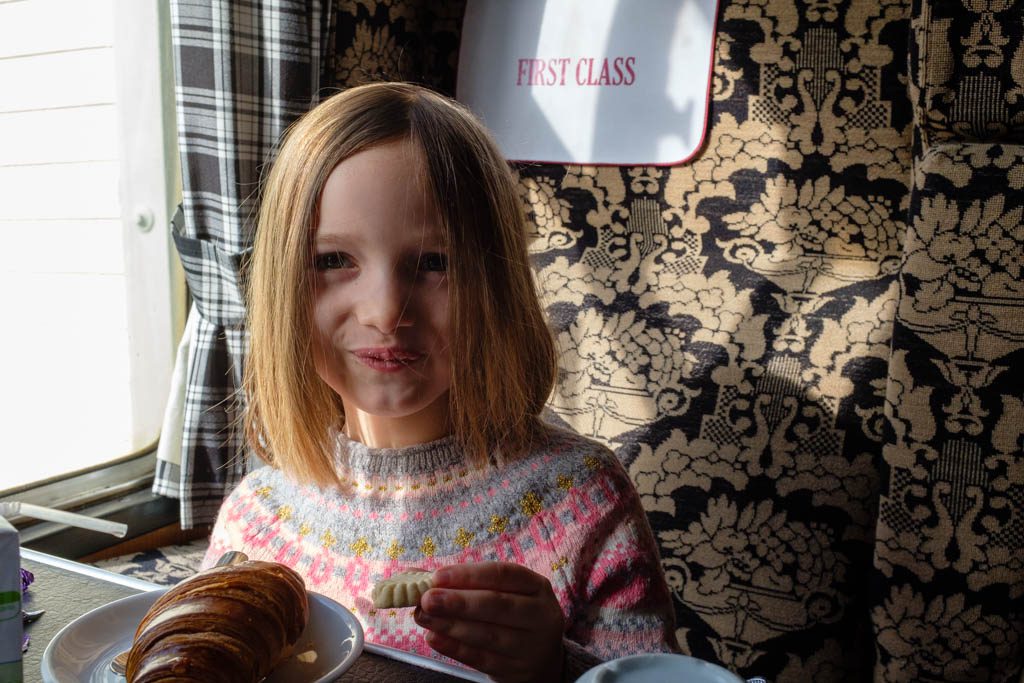 The train makes a couple of short stops during the journey (sometimes more–it just depends). You can get off for a few minutes at Glenfinnan and visit the little museum.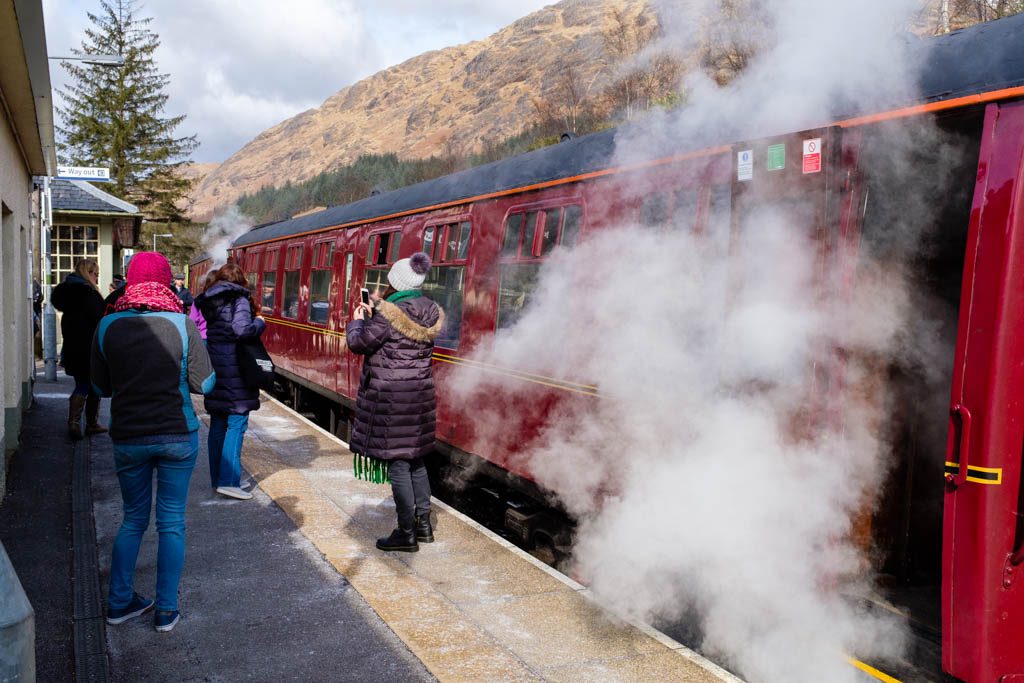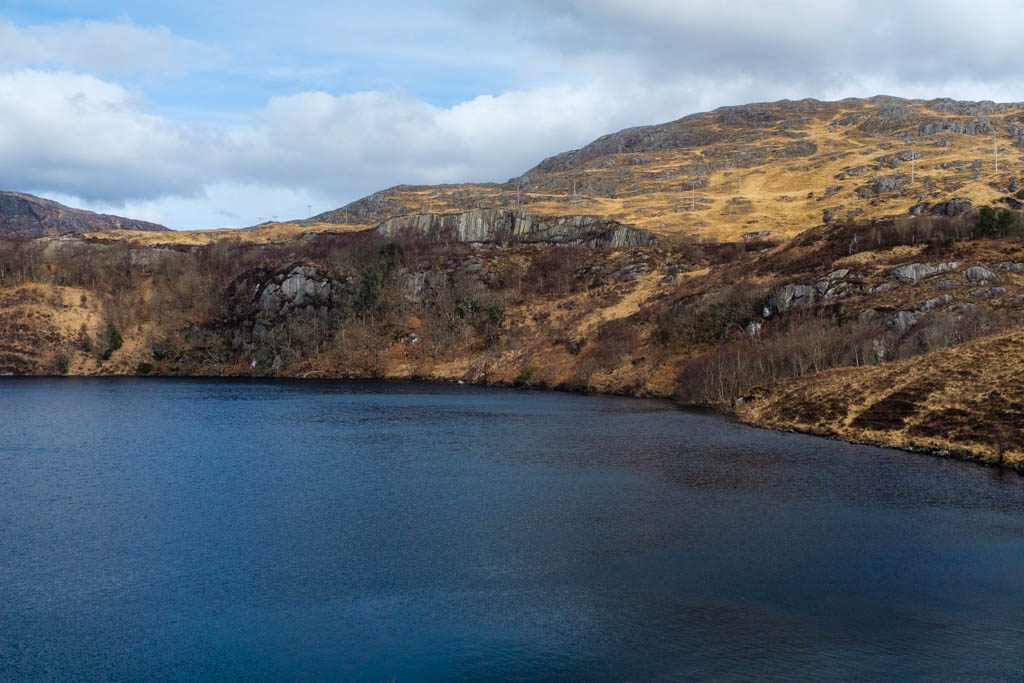 Once the train gets to Mallaig, you have just under two hours to explore the town or have lunch. You don't have to take the train both directions, but most people do. You could just go one way, but make sure you are booked according to what you want. If you are intending to have lunch in Mallaig, I highly recommend making a booking as food options are limited and quickly get crowded when the Jacobite arrives.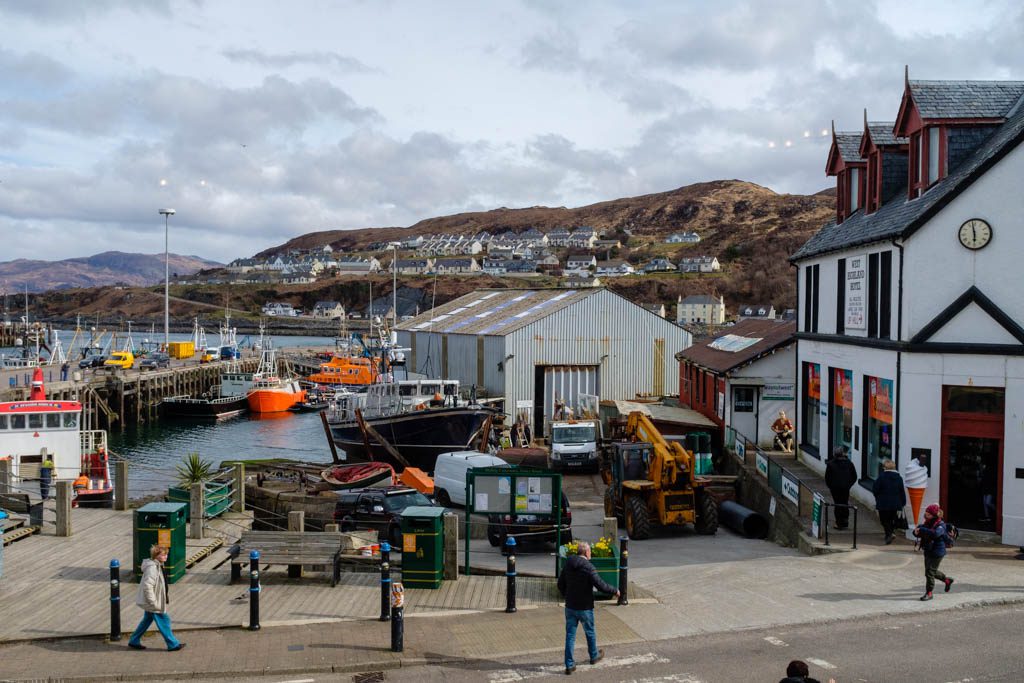 We ate at the Cornerstone Restaurant. It's a seafood restaurant that overlooks the water. We enjoyed fish and chips, mussels, and cullen skink. I definitely recommend it if you're a seafood fan.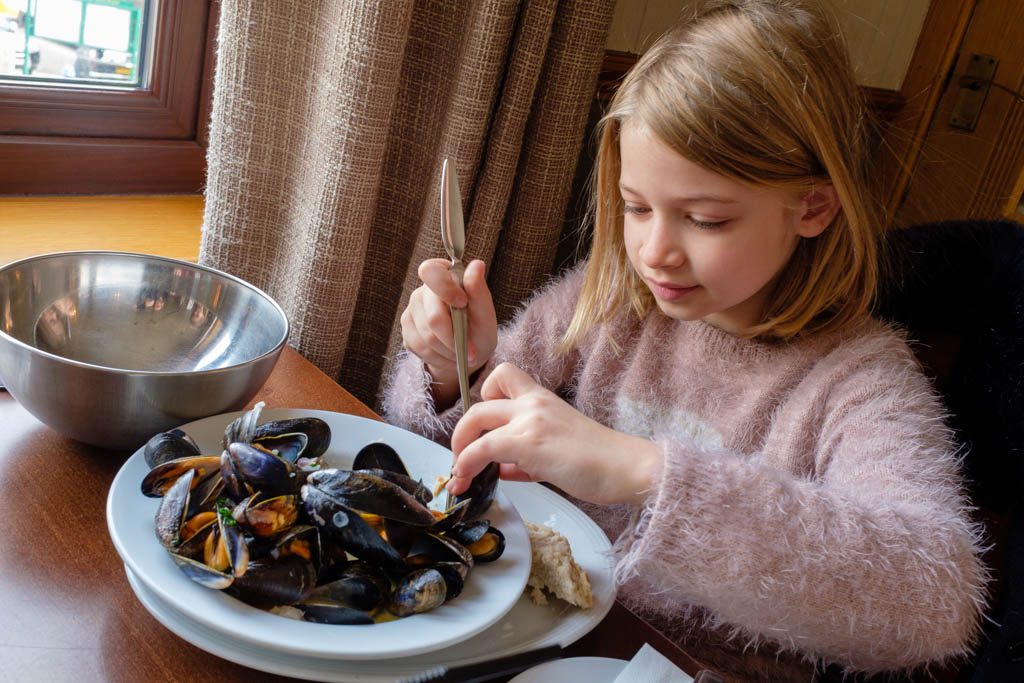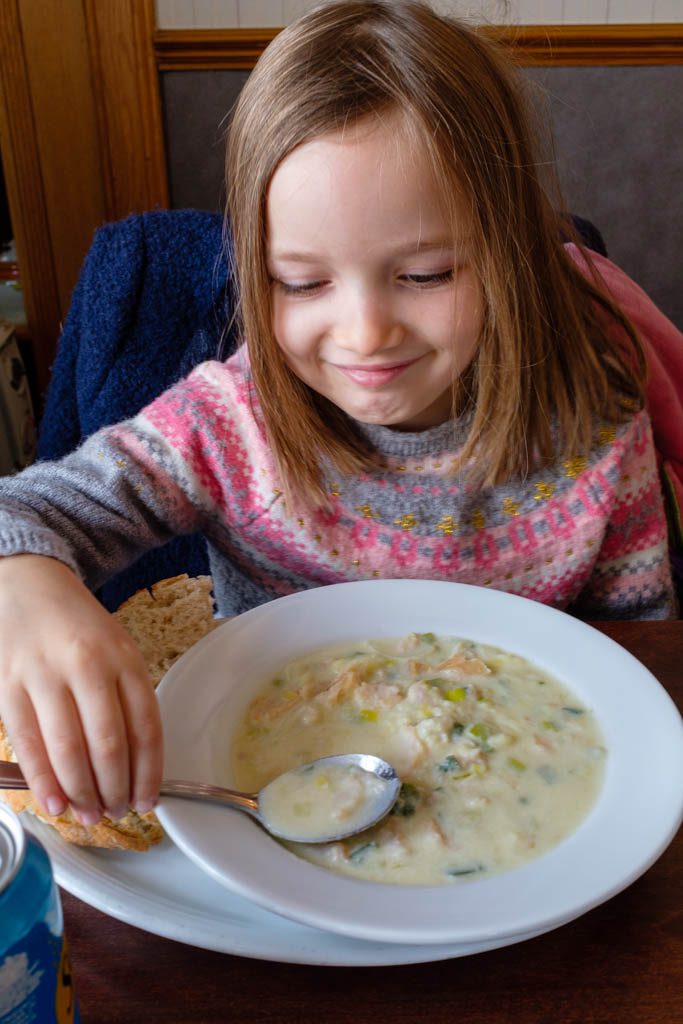 There are a handful of gift shops around the train station to pop into before heading back to the train.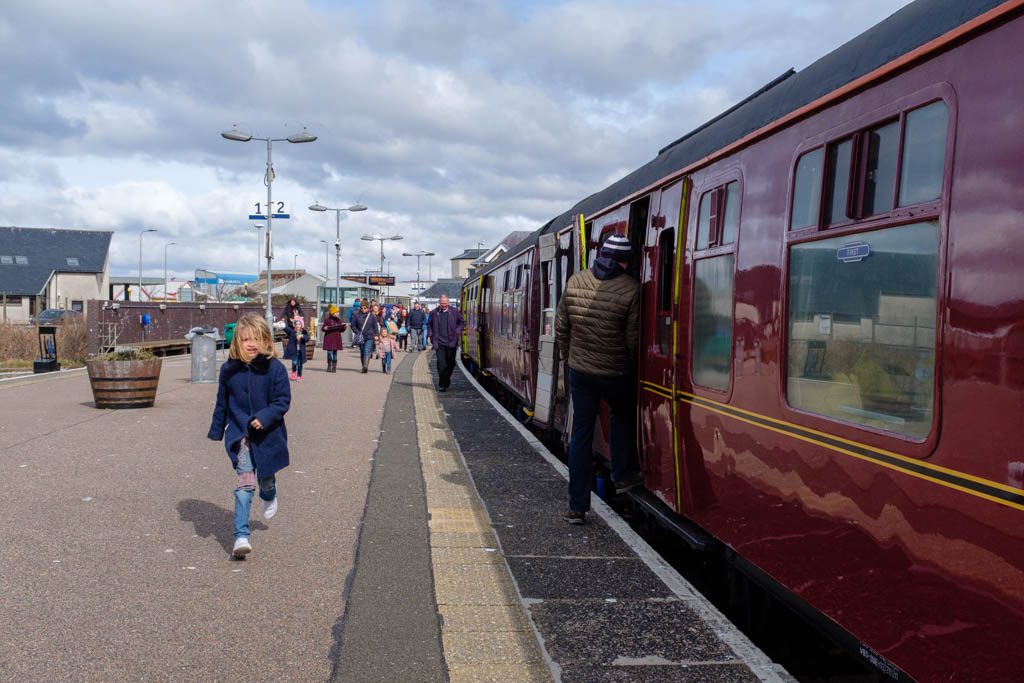 Madeline (finally!) got her wand from the train's gift shop.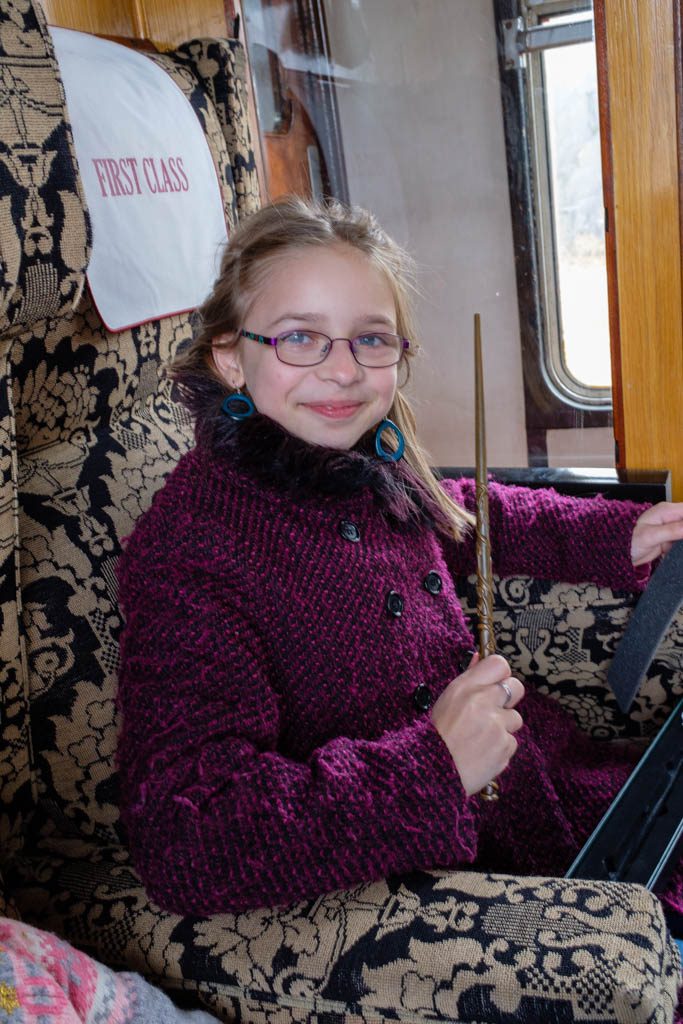 The journey back to Fort William was just as fun, but a bit sad to know that we were heading to the end of the line.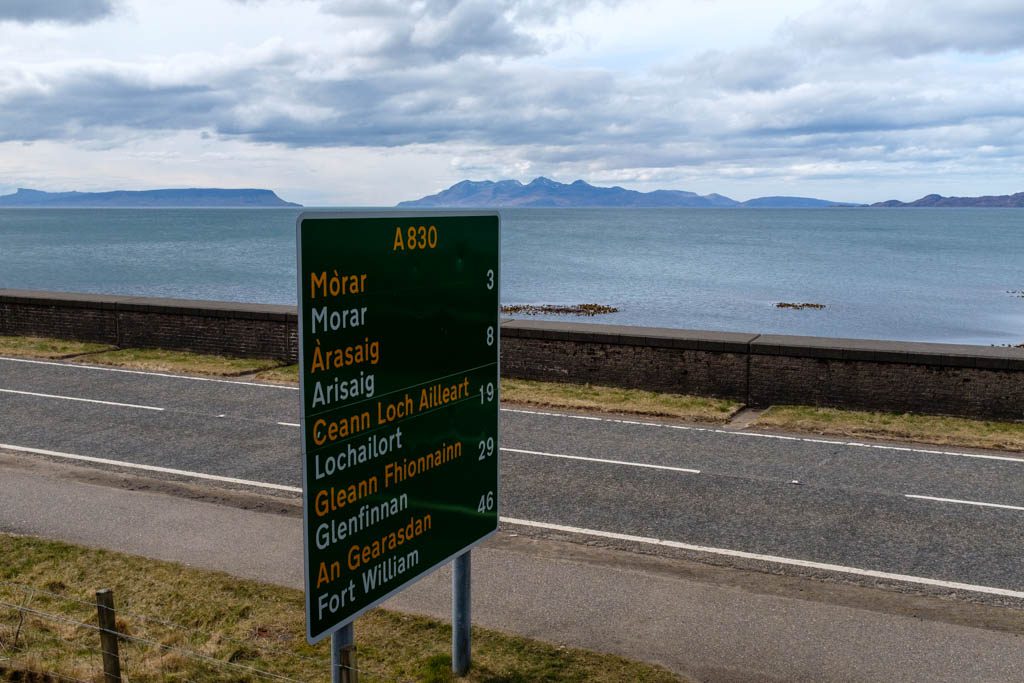 The announcer on the train was very good about giving us information about what we were seeing and what was coming up. Scotland sights were pointed out to us along with where bits of Harry Potter were filmed. If time allows, the train will stop so that more people can take pictures.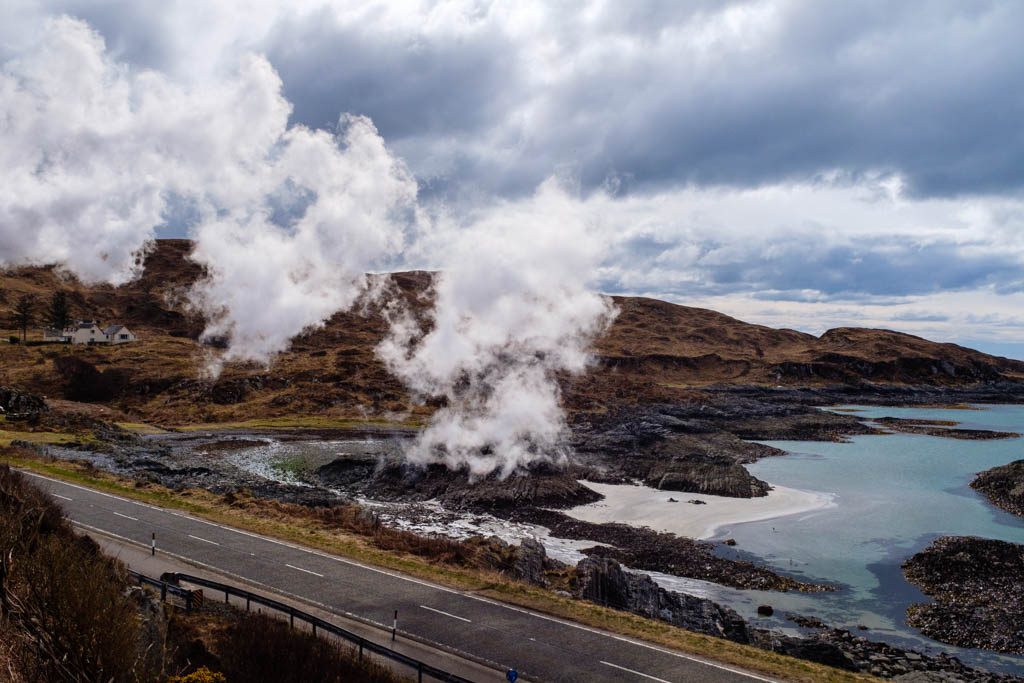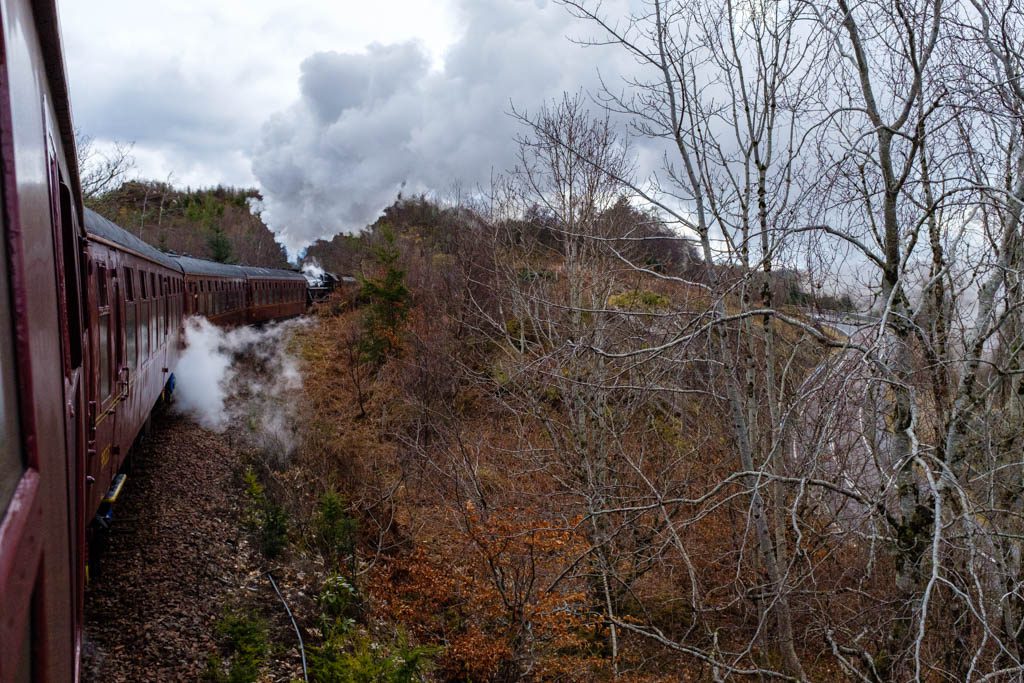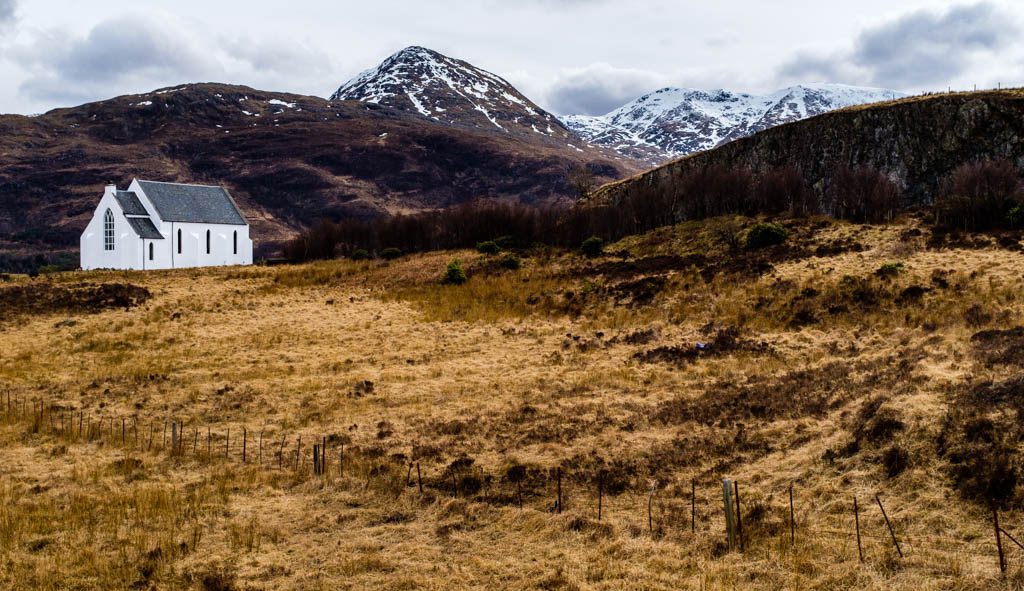 We stopped at Dumbledore's final resting place for a couple of minutes. I was hoping we would stop on the Glenfinnan Viaduct as it sometimes does, but we didn't on our journey. We were told when it was coming up, though, so people could get their cameras ready for that iconic shot.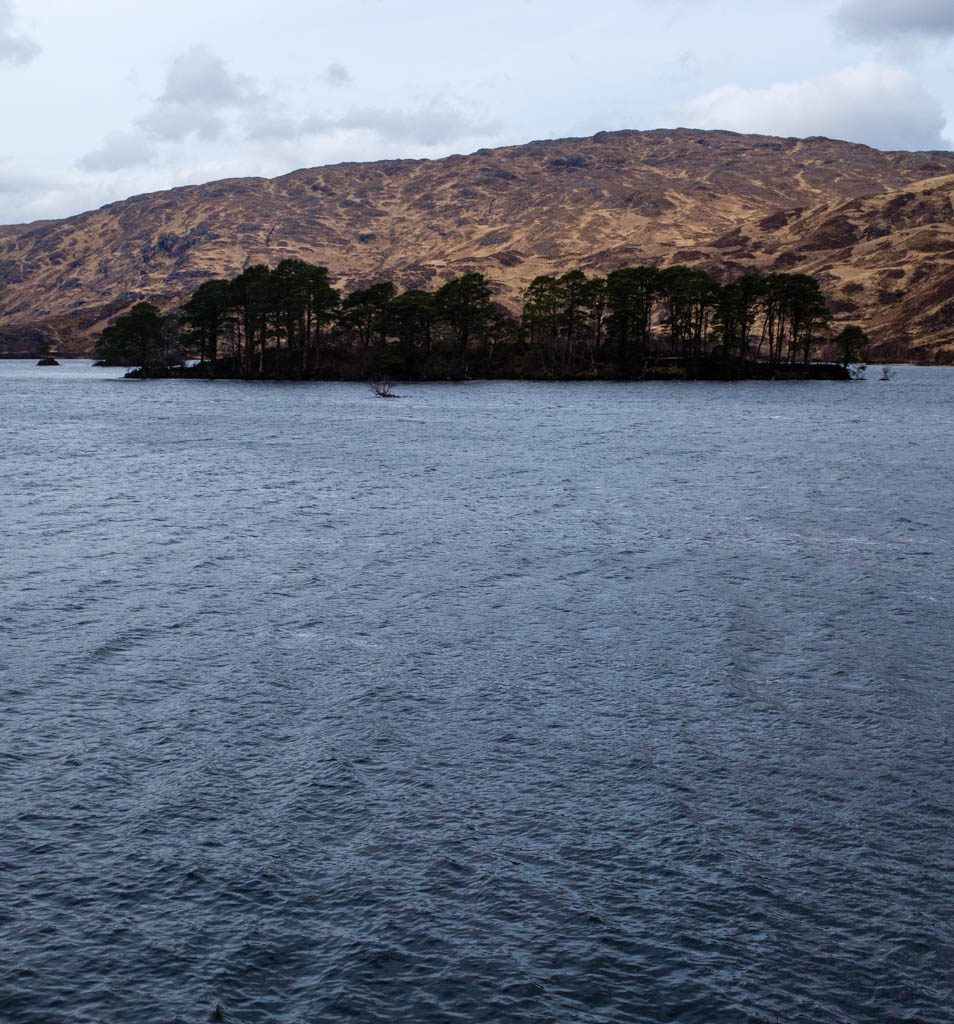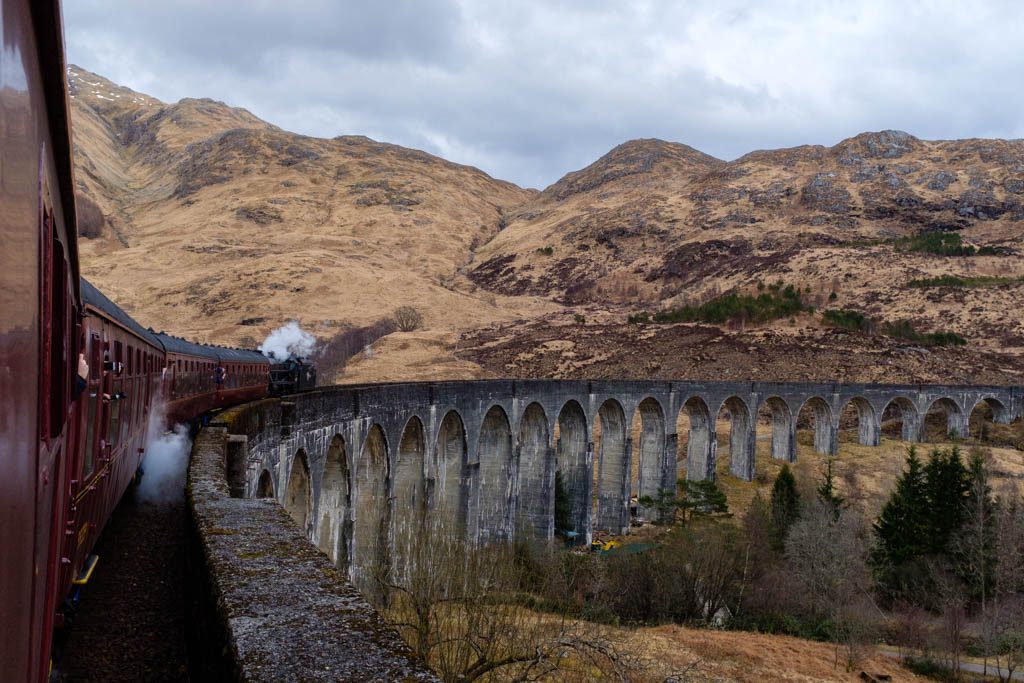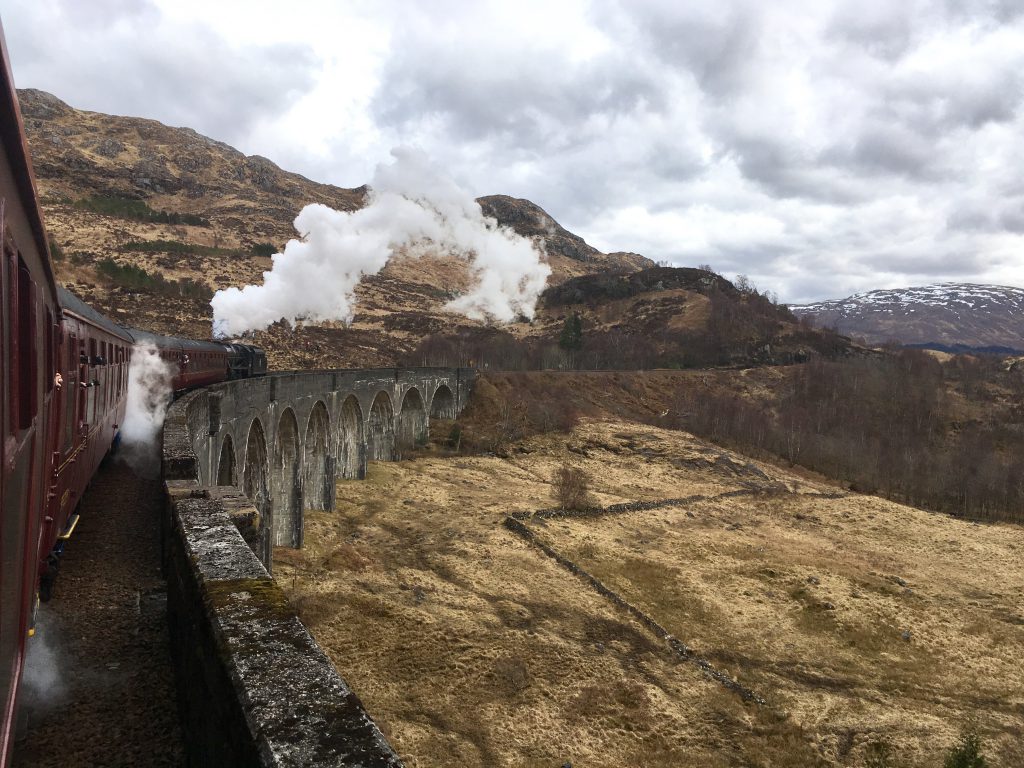 I would go on the Jacobite again in a heartbeat and I think the girls would, too. If I get to go again, hopefully it would be at a time I wasn't sick. I would highly recommend booking a Harry Potter cabin if you can–it was so comfortable and felt decadent. The whole experience had a great balance between enjoying a slice of Scotland and a piece of the Harry Potter world. I can completely see the appeal of this way of traveling. Book your tickets at West Coast Railways and select Harry Potter style if you want the enclosed cabin–I think it's totally worth it.
If you have any questions about how to ride the Hogwarts Express that I didn't answer here, just ask me in the comments!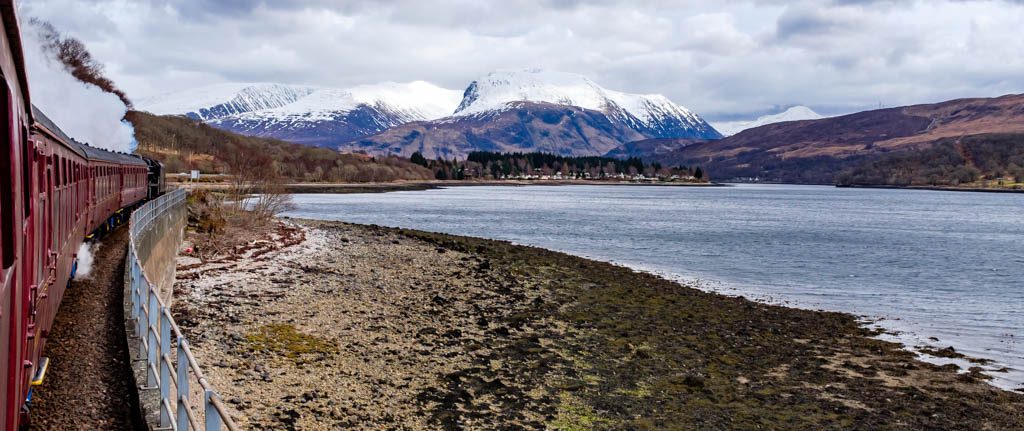 For more Harry Potter fun, you can't miss the Harry Potter Studio Tour in London!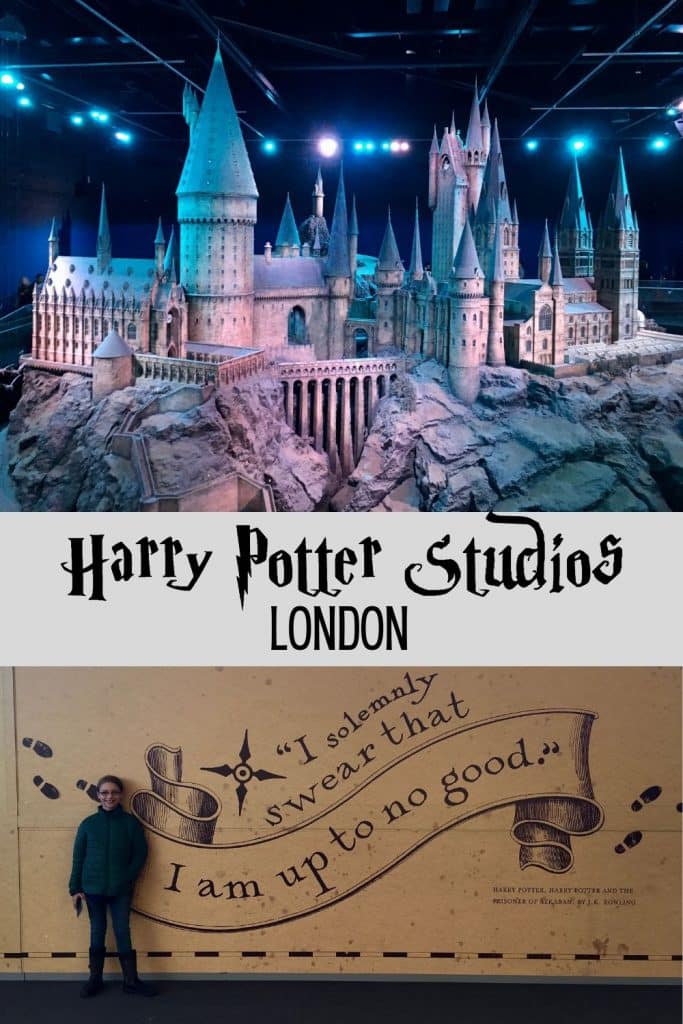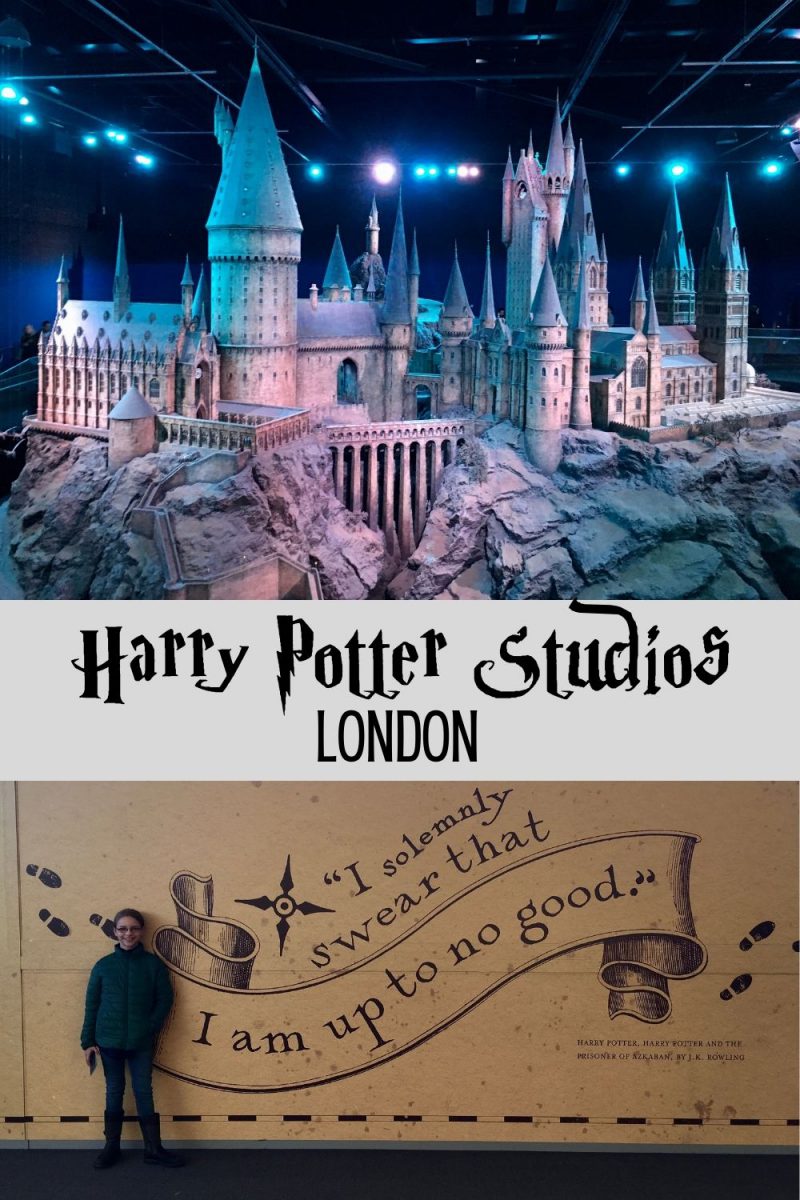 SaveSave
SaveSave
SaveSave
SaveSave