I can't go too long without making some sort of Harry Potter craft, so of course I joined in with Marissa's yearly Harry Potter extravaganza. It's so fun to have friends who share the Harry Potter love and have super creative ideas. My girls recently discovered that they can be sorted by Alexa (Madeline had already been sorted into Hufflepuff on Pottermore) and they're all in different houses. They had been asking me for something to show off each of their house colors, so I made them each a Harry Potter Sorting Hat House Colors Hair Clip.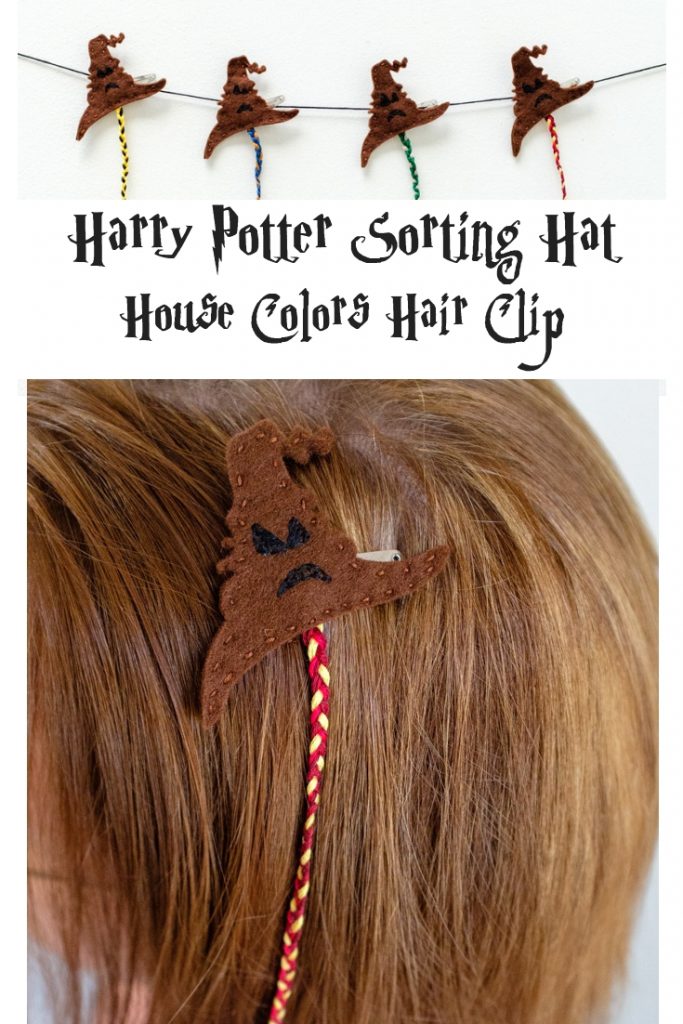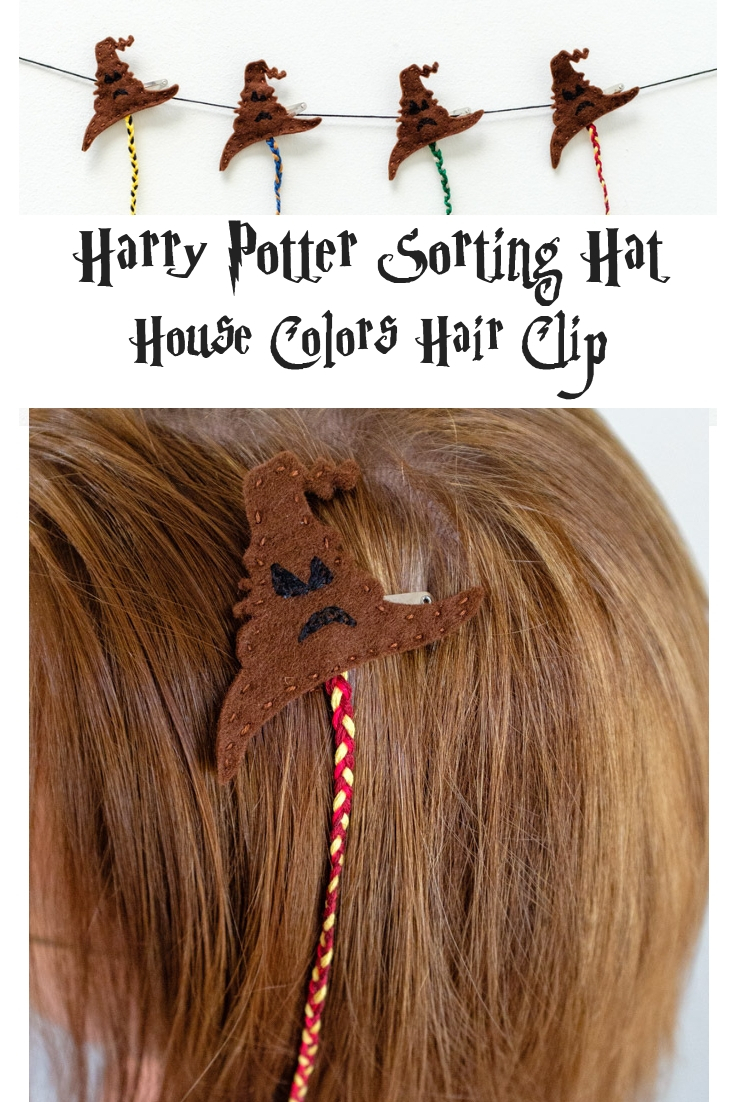 This post contains affiliate links.
Supplies:
hair clips
felt glue
DMC thread Gryffindor: 115, 4075 Hufflepuff: 726, 310 Slytherin: 3818, 3023 Ravenclaw: 167, 311
brown thread to match the felt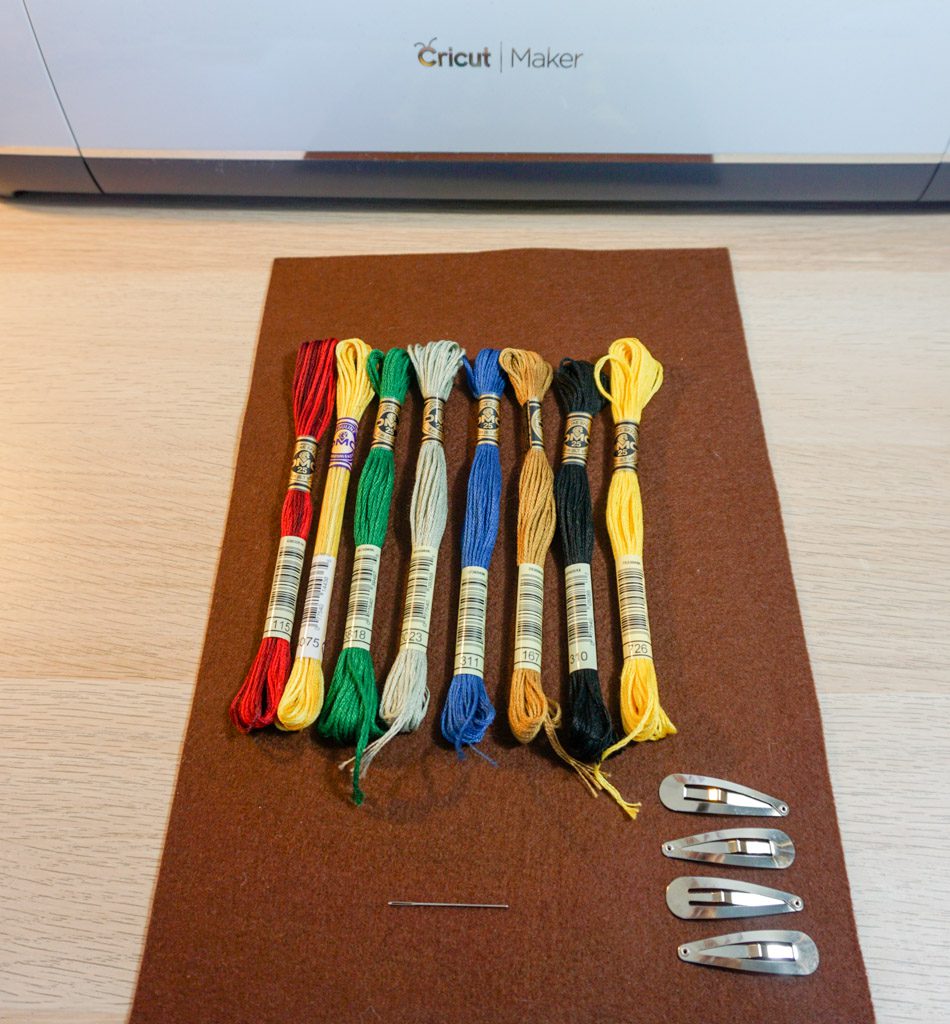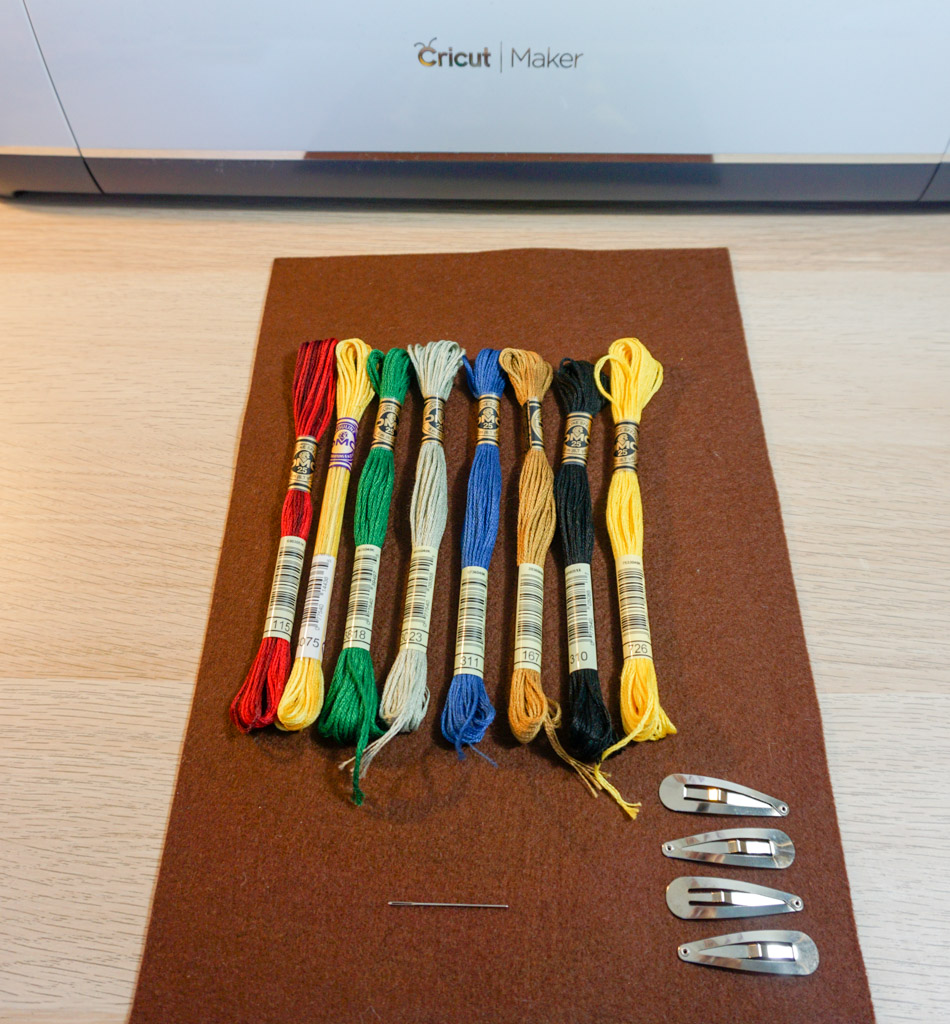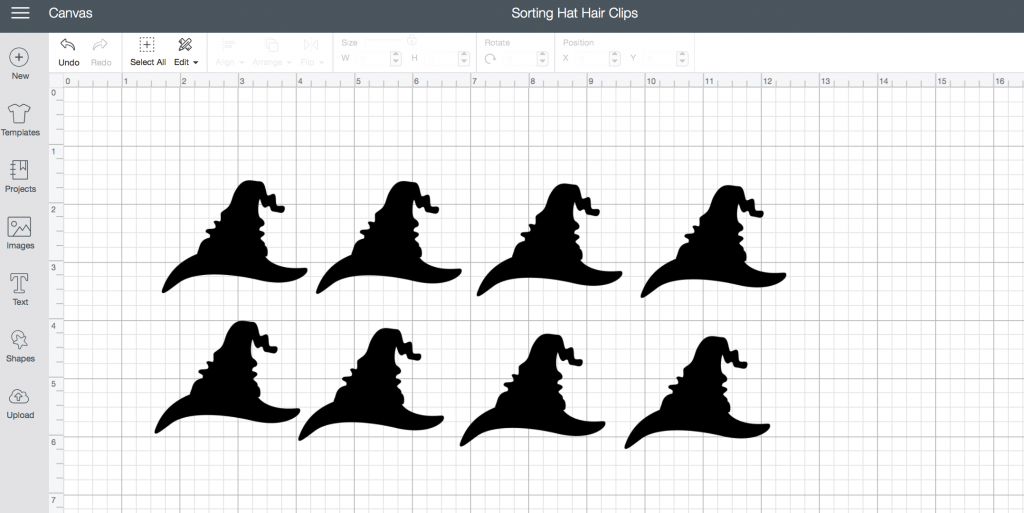 Cut out your hats. The canvas that I linked for you has eight hats on it (two for each hair clip) because I made a clip for each house. If you only want to make one clip, you just need two hats.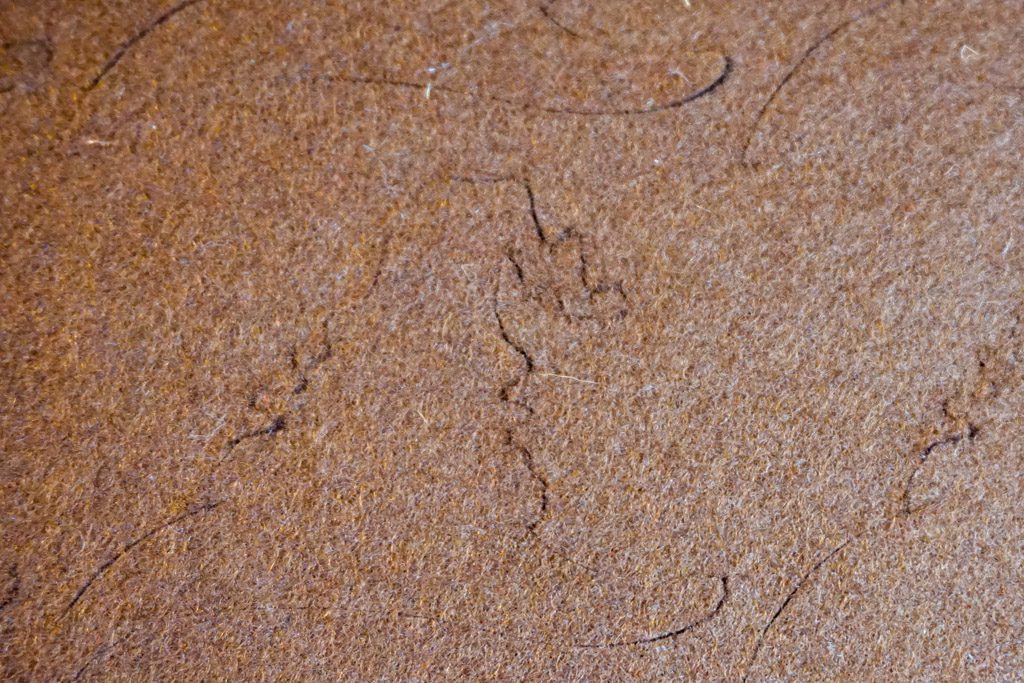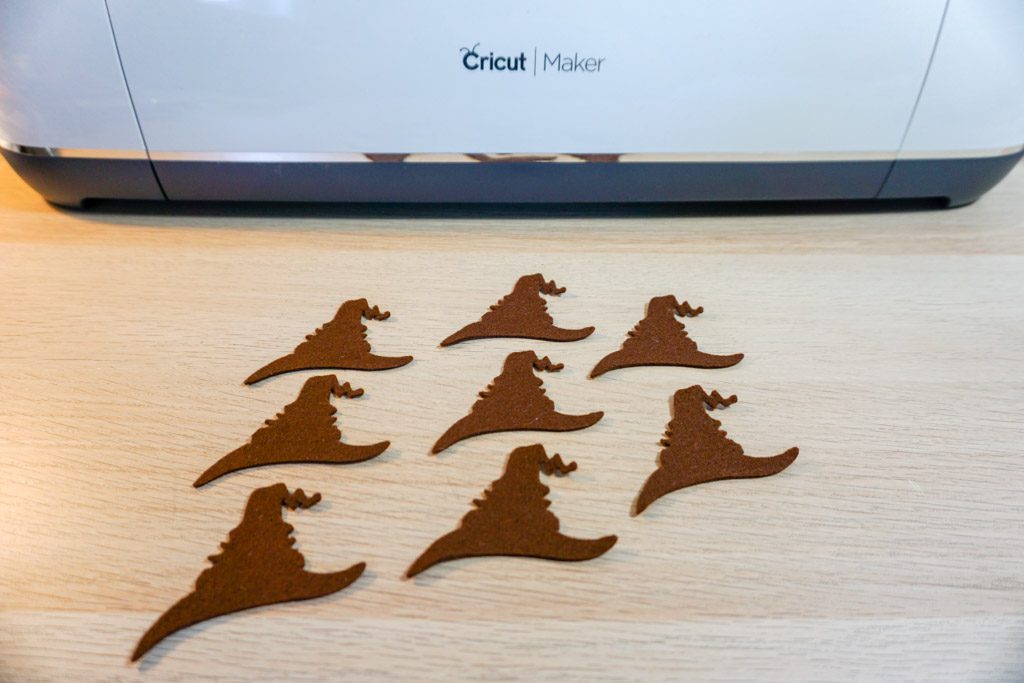 Prepare your braid. I cut six 14″ lengths of thread for each braid–four red and two yellow for Gryffindor, four blue and two bronze for Ravenclaw, four green and two grey for Slytherin, and four yellow and two black for Hufflepuff. I used two lengths for each of the three pieces of braid (does that make sense??). Braid until you get near the bottom and then tie a small bit of thread around it and trim. (I used variegated thread for Gryffindor because I liked the look, but you can obviously use solid colors if you prefer.)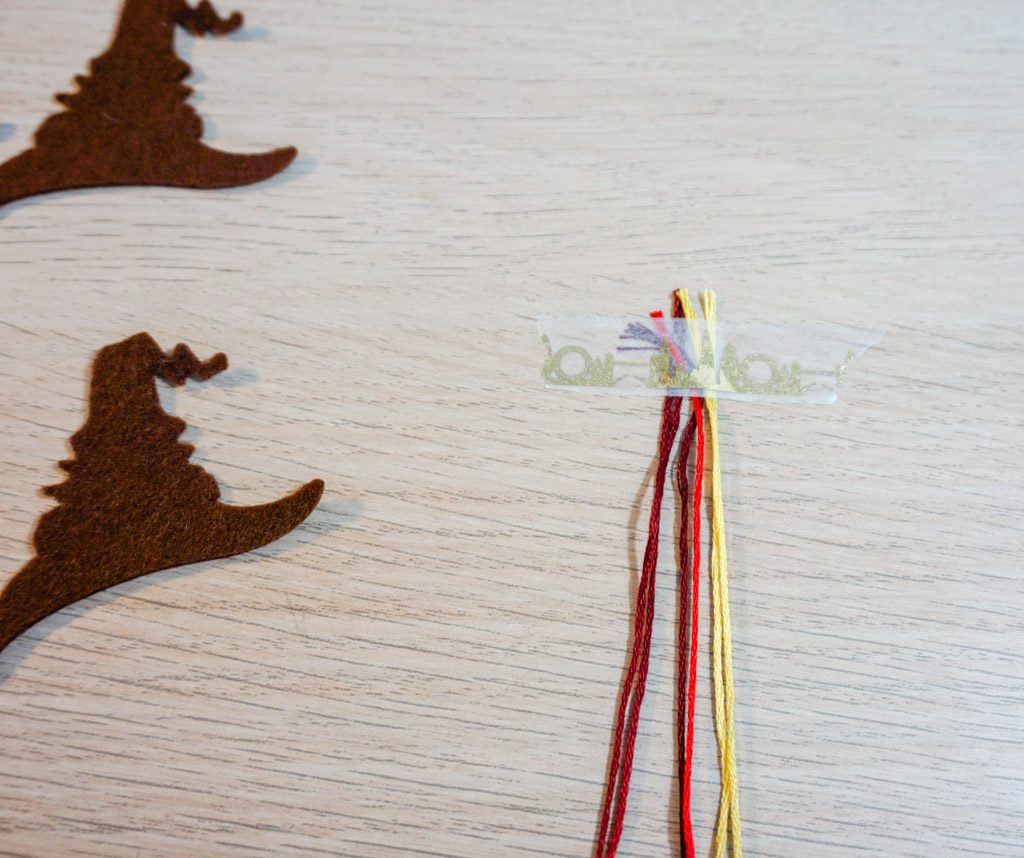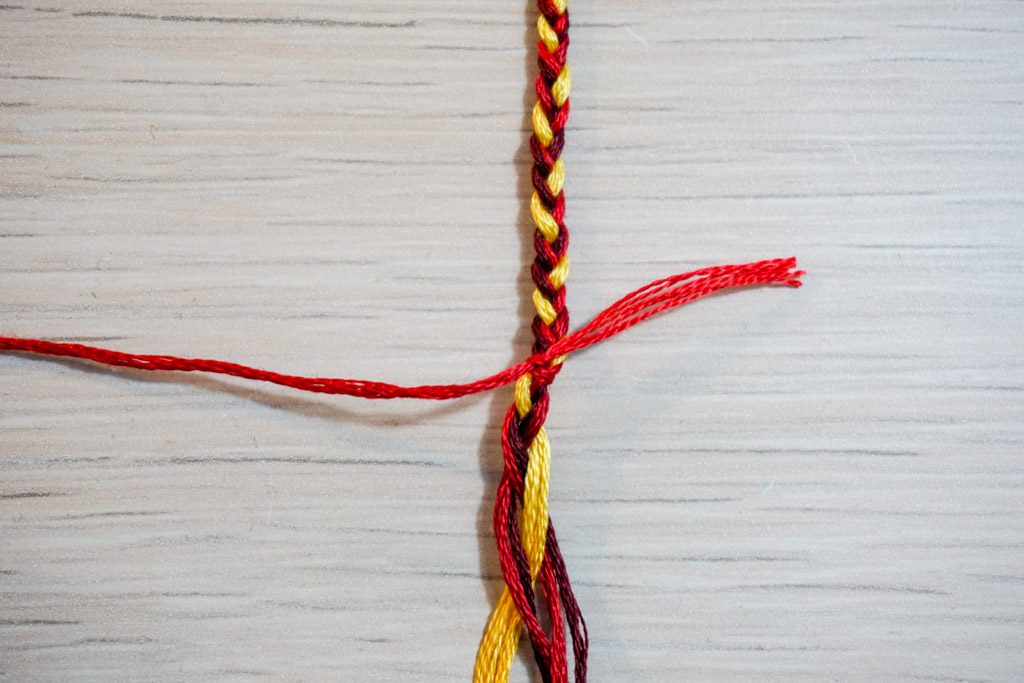 Stitch on the Sorting Hat's face in the black thread. I honestly just winged this part–it's basically two triangles and a frown. You can use a marker if you prefer. I outlined the shapes in thread and then filled them in.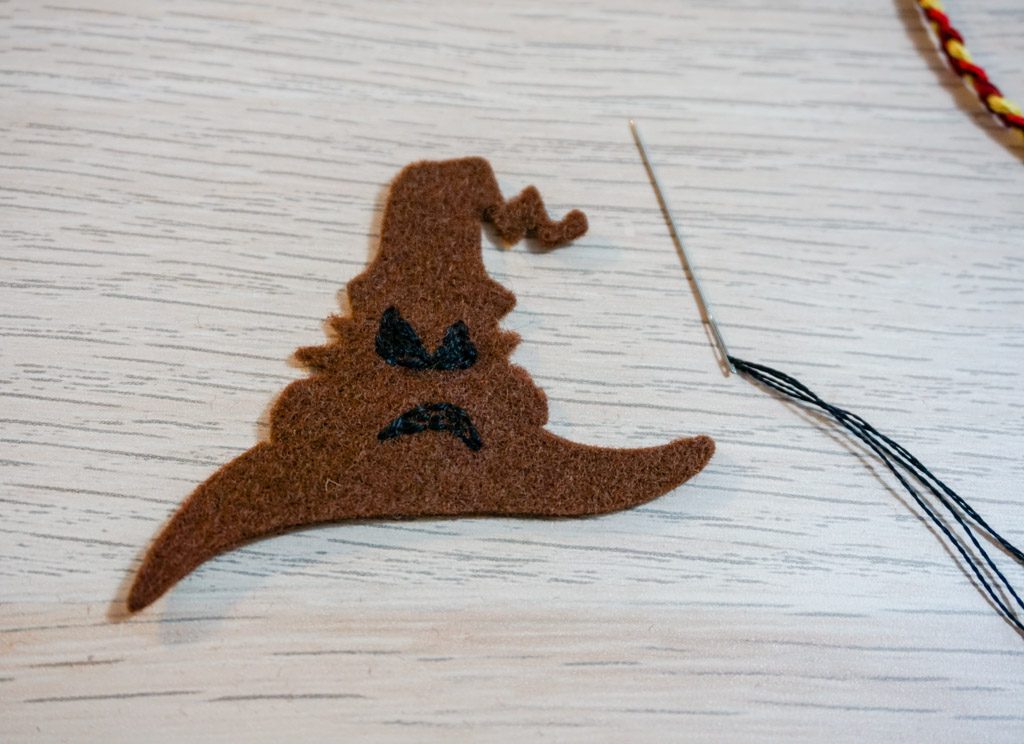 Take the hat that doesn't have the face and attach it to the hair clip. I stitched it on with the brown thread, but you can glue it if you prefer.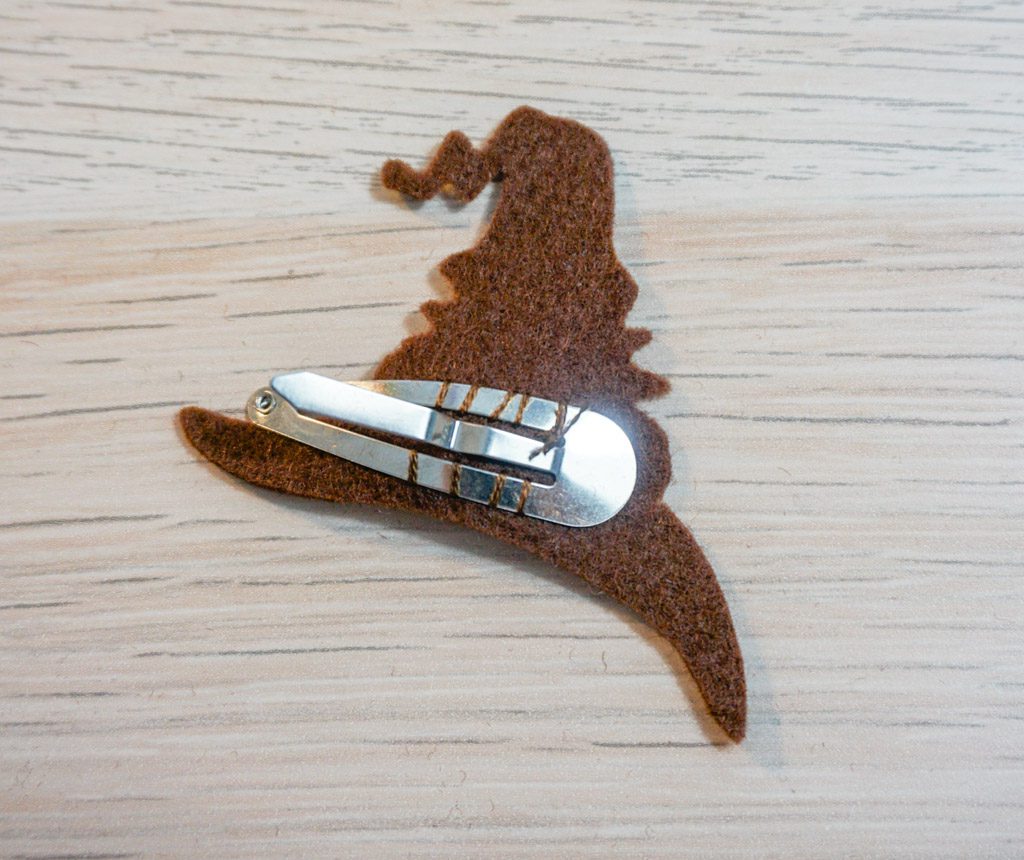 Put a dab of glue on the hat that is now attached to the hair clip and stick the top of the braid to it. The glue is just to secure it a bit more.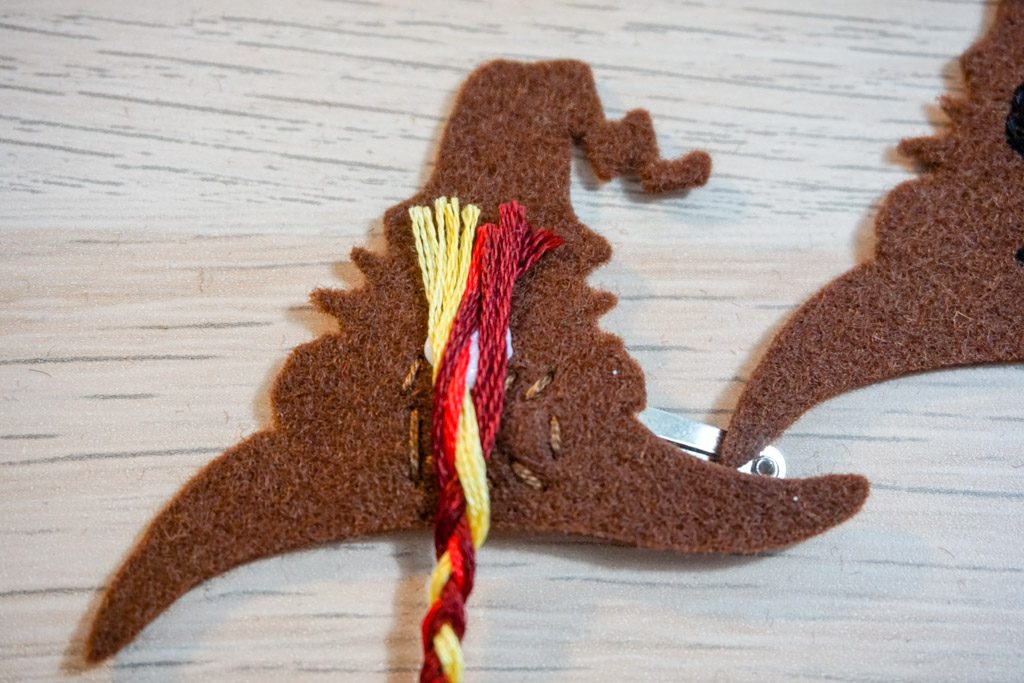 Put the face piece on top and stitch it together using the brown thread. Again, you can glue if you prefer.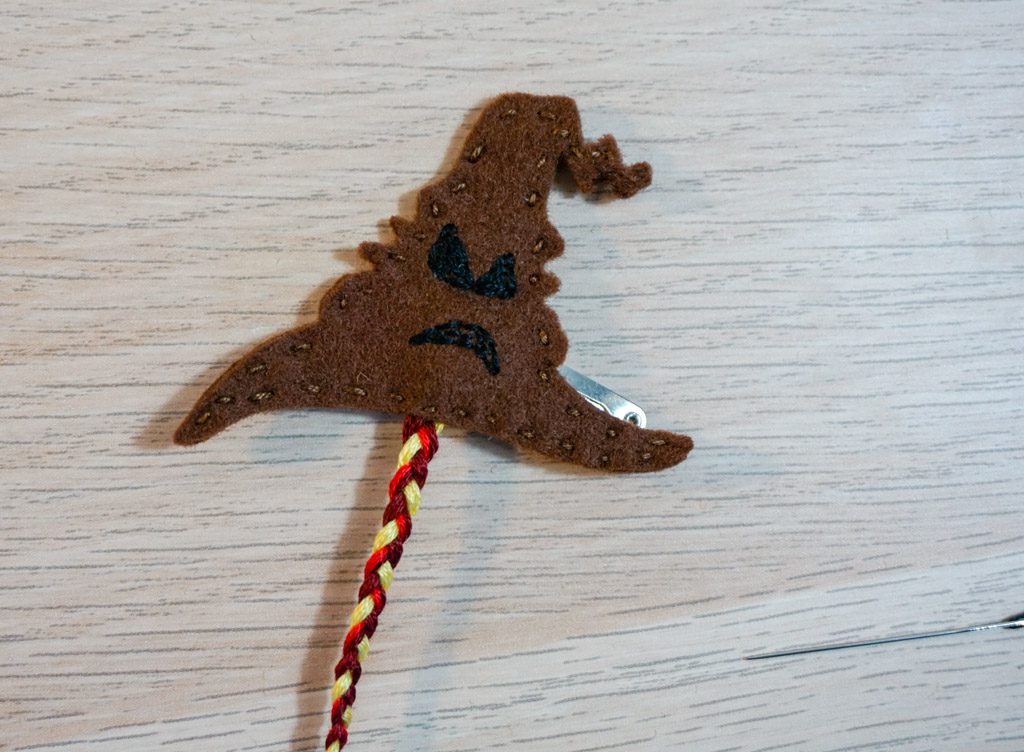 The girls are chuffed with their new Harry Potter Sorting Hat House Colors Hair Clips, but I'm proudly wearing my Gryffindor colors, too. These are a super fun gift for the Harry Potter fan in your life.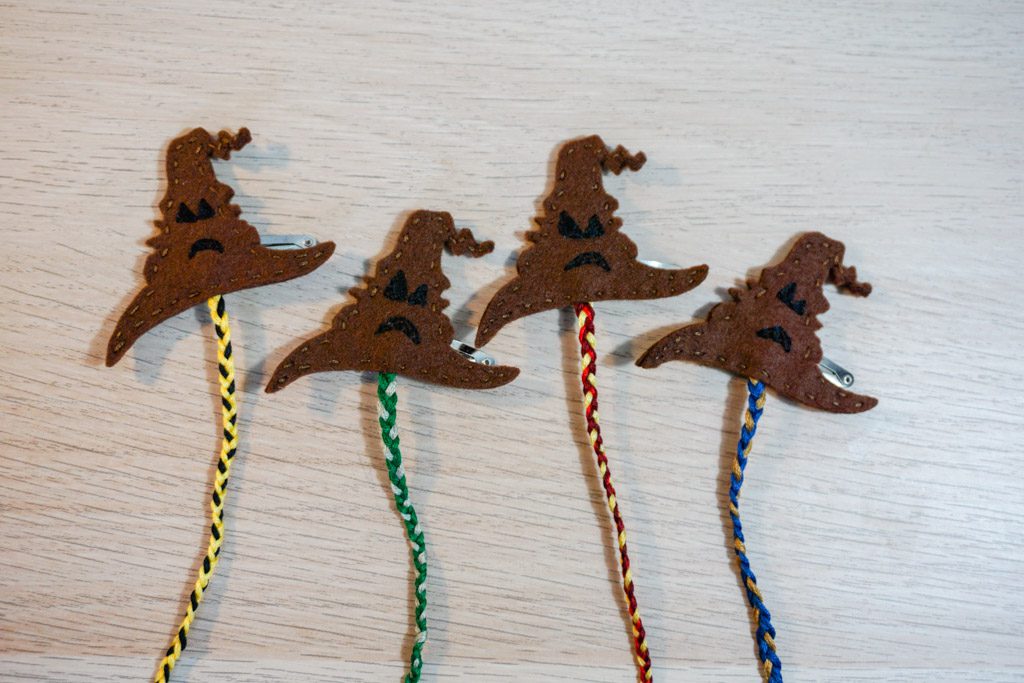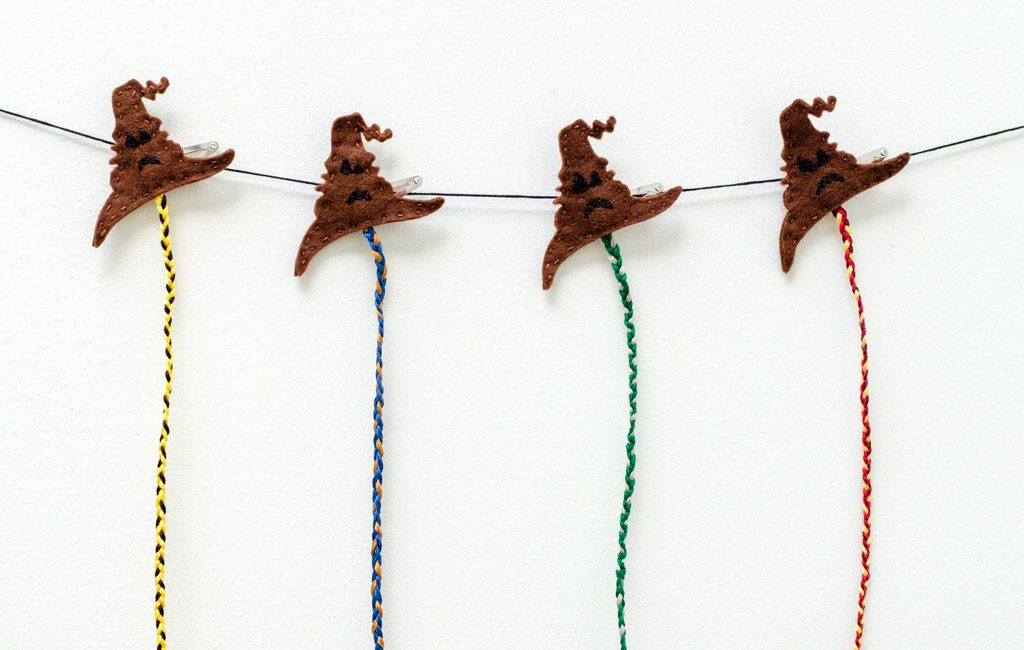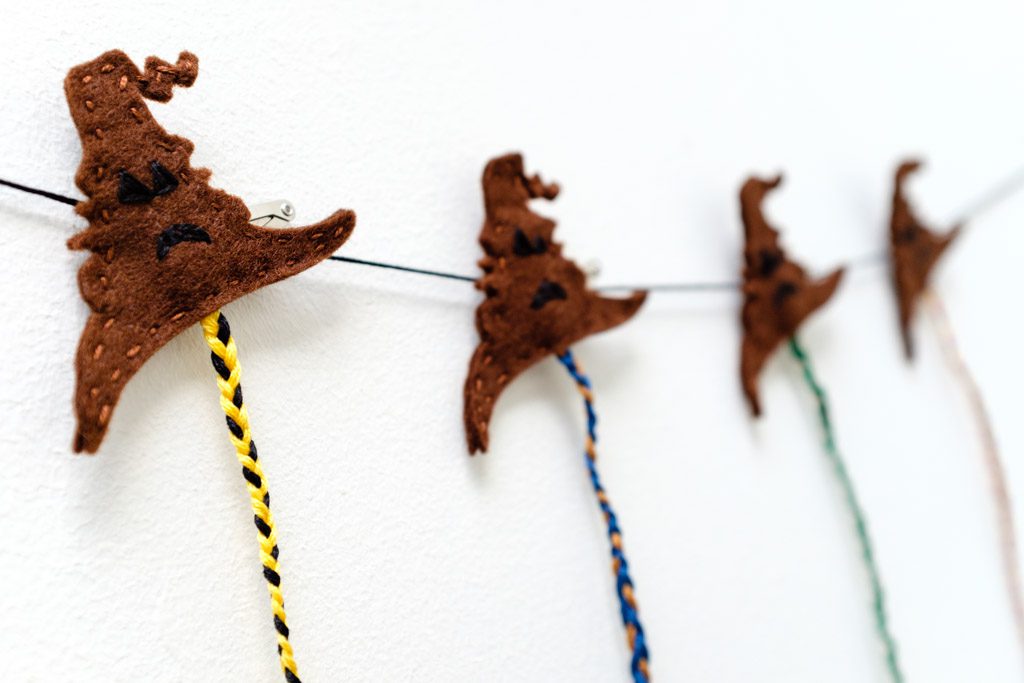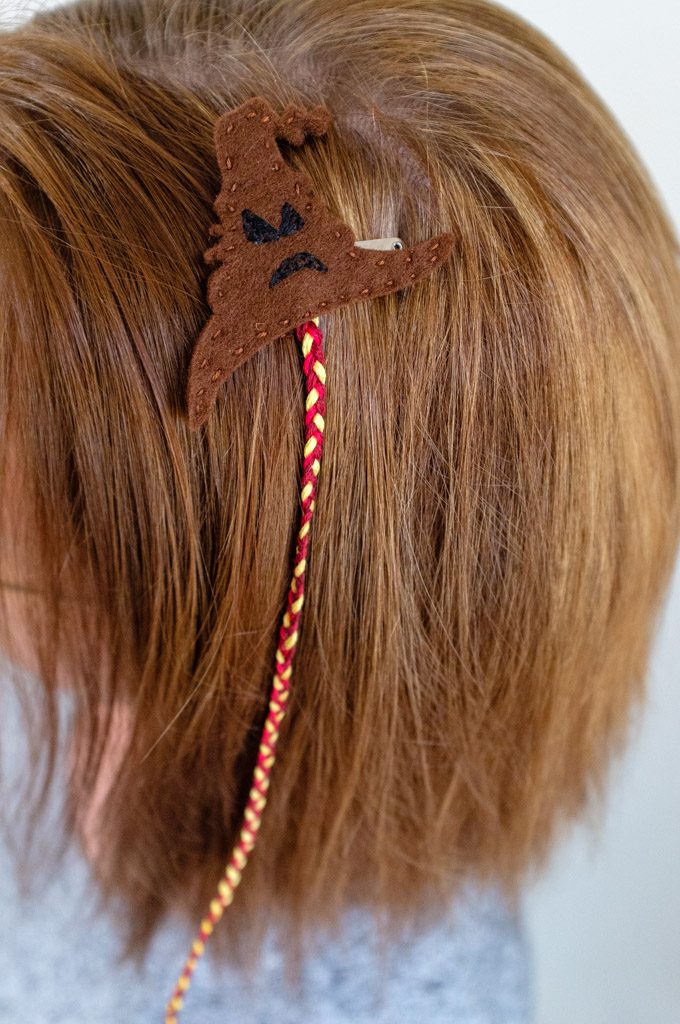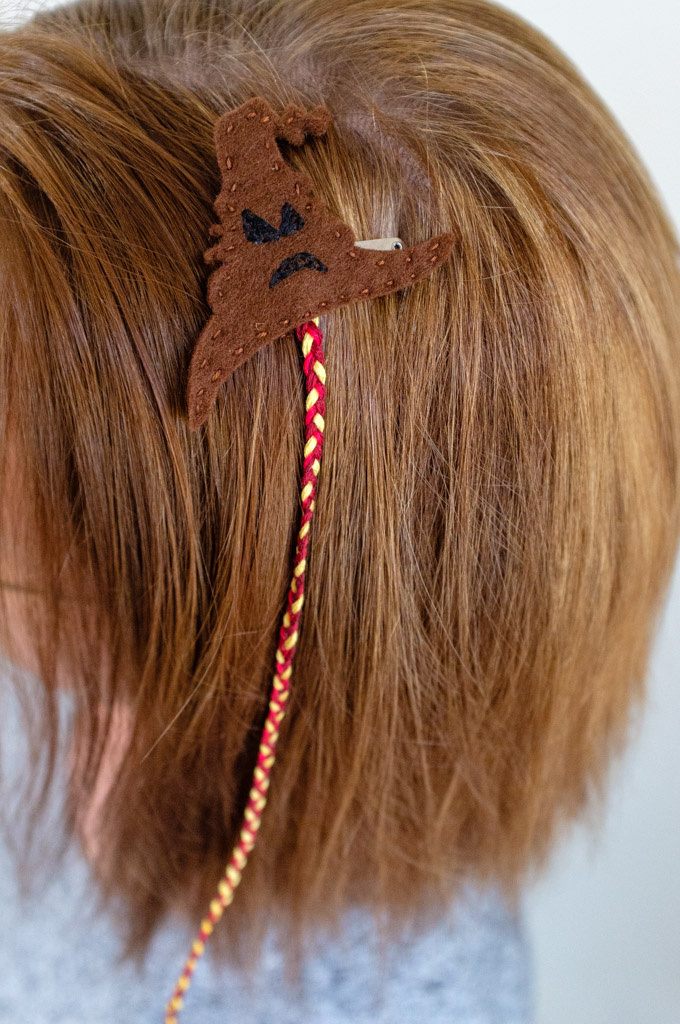 Make sure to enter this year's awesome giveaway! One lucky winner will receive all the amazing things below! ENTER by using the widget below (or clicking here). To see all the new Harry Potter projects and find enter check here as they will be updated daily!
$50 Amazon gift card perfect for picking out your own awesome Harry Potter swag or stocking up on craft supplies to make your own inspired by the great tutorials from the series!
$50 Shop credit to spend on LuLaRoe with RaeGunRoe who will be having a special Harry Potter inspired event during the series!
One Harry Potter Baby Costume or House Tie Necklace from RaeGun perfect for Halloween, or sporting to a vacation to the Wizarding world, or just for any old Tuesday!
One Nerdifore from Giggles and Mischief (put to a $40) she makes the cutest Harry Potter inspired dresses for big girls as well as My Little Pony, Super Hero and other awesomely geeky options.
Dumbledore and Harry Potter action figures!
Other surprise Harry Potter swag!