You know that I have my Storybook Girls. If we had had a boy in there, you'd better believe that I would have argued for a Harry. Harry Potter fever hit me hard when the books were coming out, and I was in my 20s. I was so jealous of the kids who got to experience the excitement and I still can't get over how Harry helped a generation to enjoy reading. When Marissa of Rae Gun Ramblings put the call out for her Happy Harry Potter series, I couldn't sign up fast enough. You guys know that I'm a geek, but I'm not sure that I've shared just how much I love Harry Potter. While I was coming up with ideas of what to make, I wanted to keep it simple, but have a Harry Potter feel to it. I came up with this Harry Potter Inspired Vinyl Wand Shirt and I'm not going to hide that I've been wearing it in the middle of summer (I might be a wee bit in love!).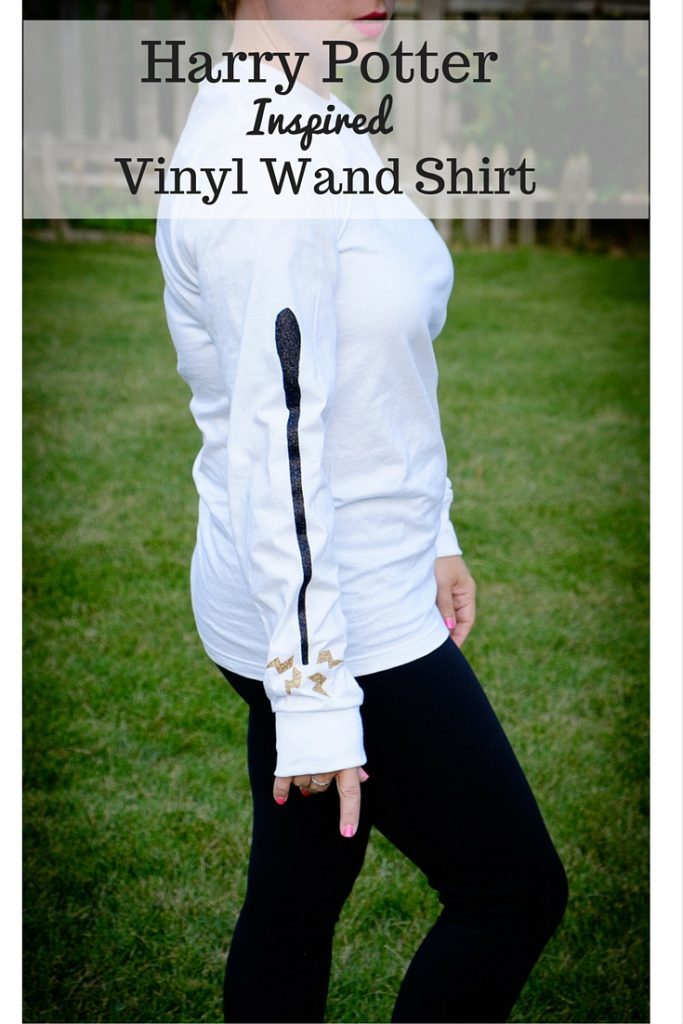 When Harry Potter and the Deathly Hallows came out, I was hugely pregnant with Madeline. It had been an absolutely miserable pregnancy and I barely rolled out of bed most days. I hadn't missed a Harry Potter release, though, and I certainly wasn't going to miss the last one, bed rest misery or not. We drove into Wellington (a huge perk of being in New Zealand was that the release wasn't at midnight, but instead during the day) and I'll never forget seeing the line. I had preordered (of course!), but it was still daunting.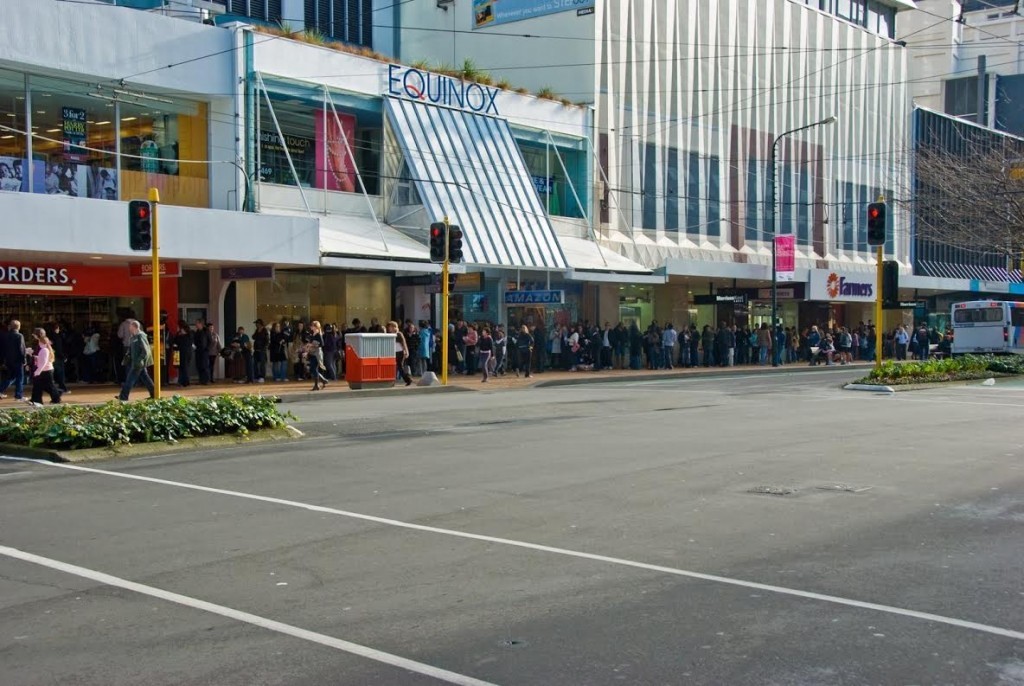 At the end of it, though, I had my book. We went home and I read it straight through. I was sobbing at times and Scott wasn't sure what to make of his hugely pregnant wife reaching a new level of crazy. When I finished Deathly Hallows for the first time, I can clearly remember wondering what I was going to do now. The answer is always to start over from the beginning.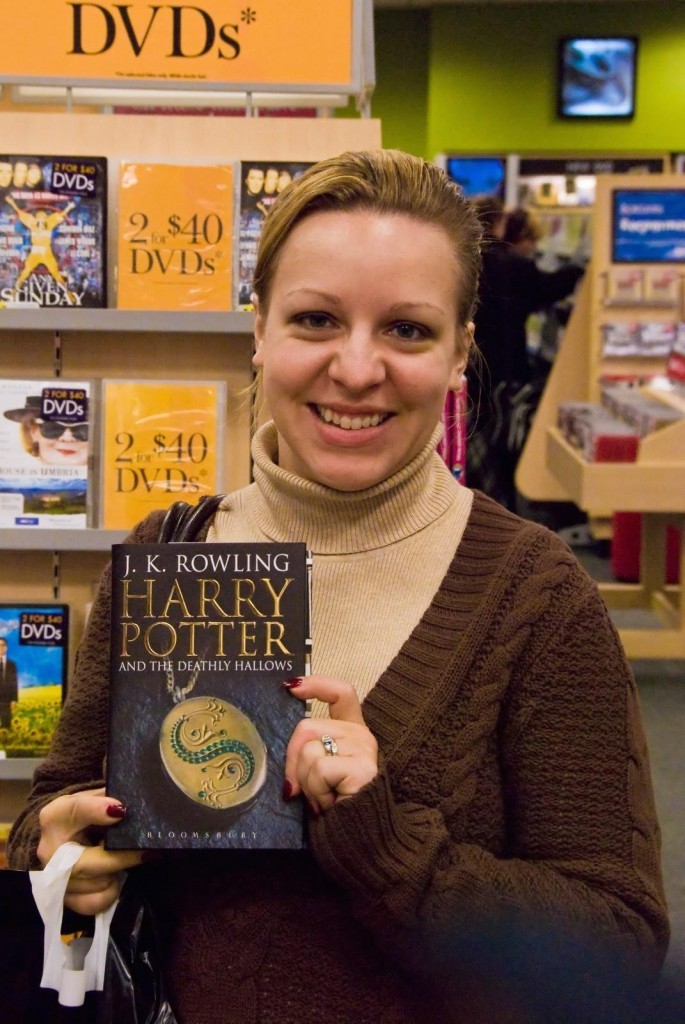 Back to the shirt. 😉 (This post contains affiliate links.) I used:
black glitter heat transfer vinyl
gold glitter heat transfer vinyl
Cricut Explore
iron
ironing board
I started by searching for Harry Potter wands online.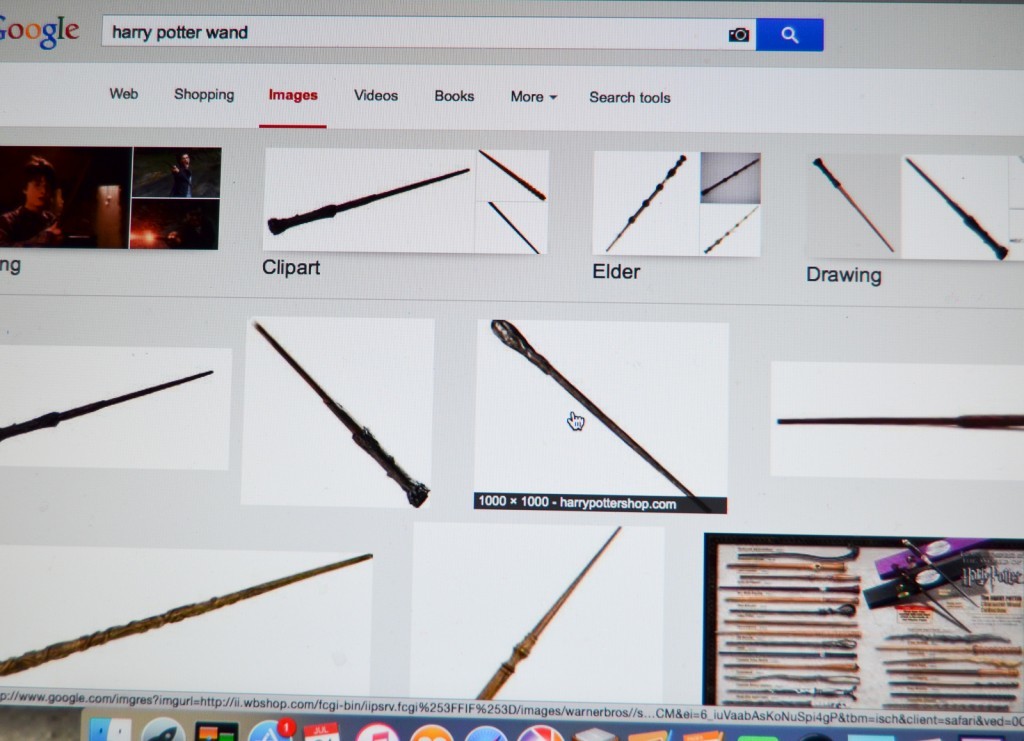 I ended up with this one, which turned out to be Bill Weasley's.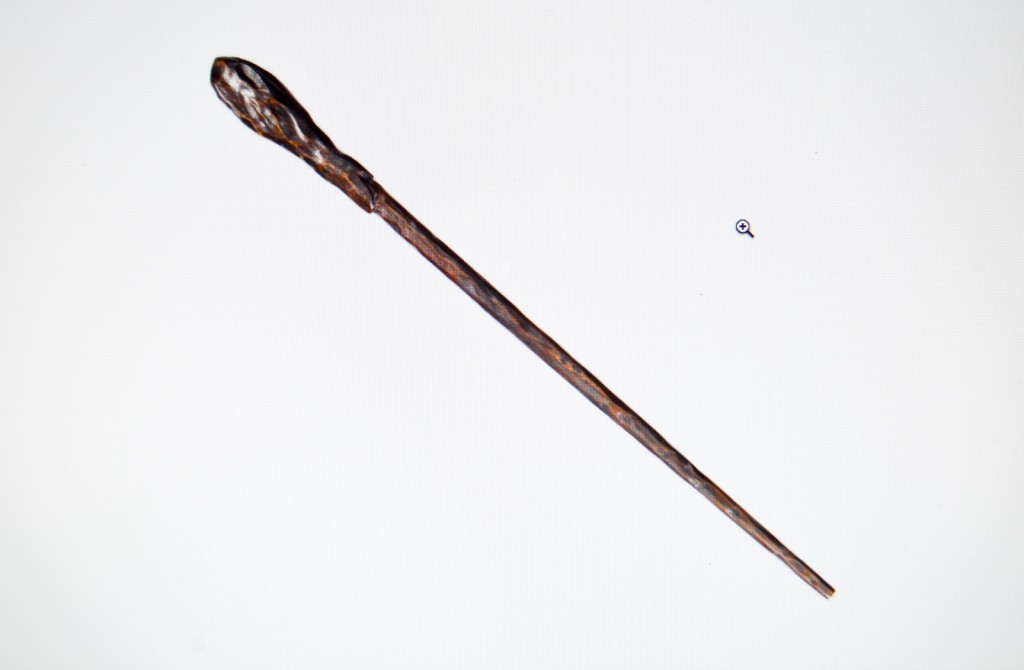 I saved the photo to my computer and uploaded it to Design Space.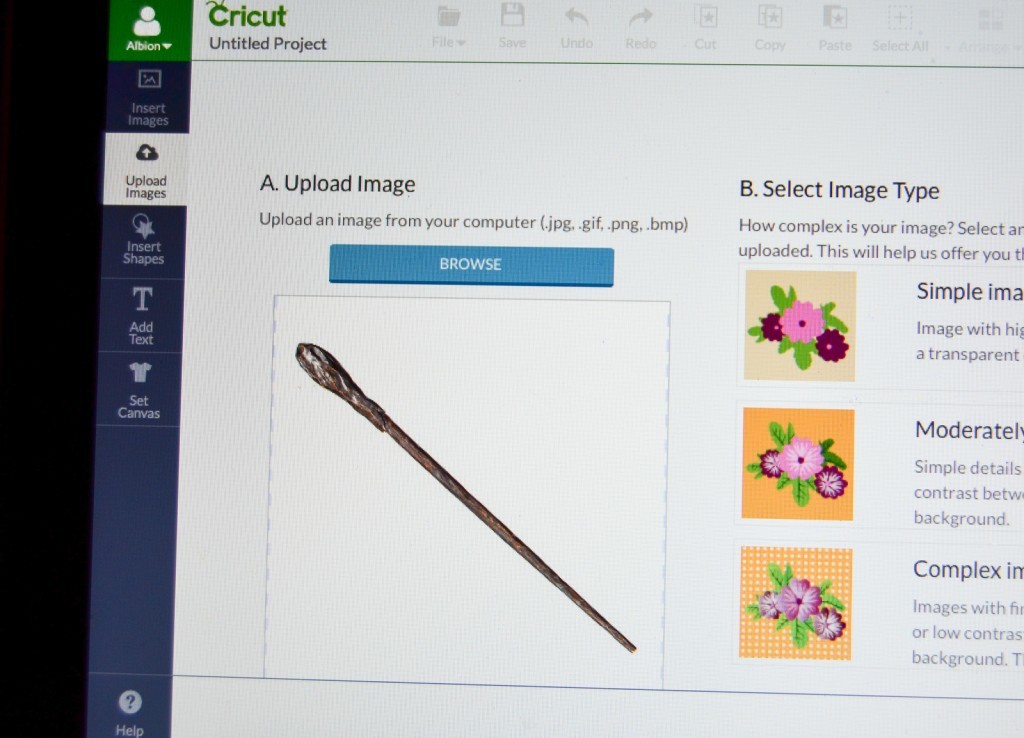 I wanted the wand to be a good portion of the sleeve of my shirt, so I measured how long I wanted it to be and ended up with 11″. I sized it accordingly and let the machine do what it does best.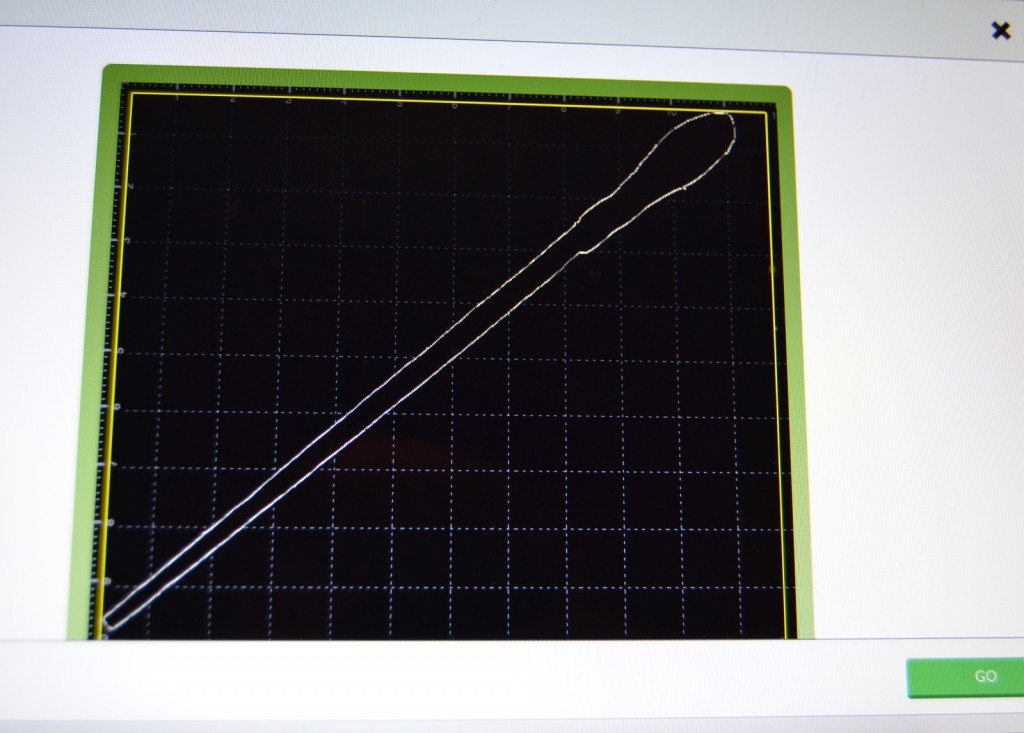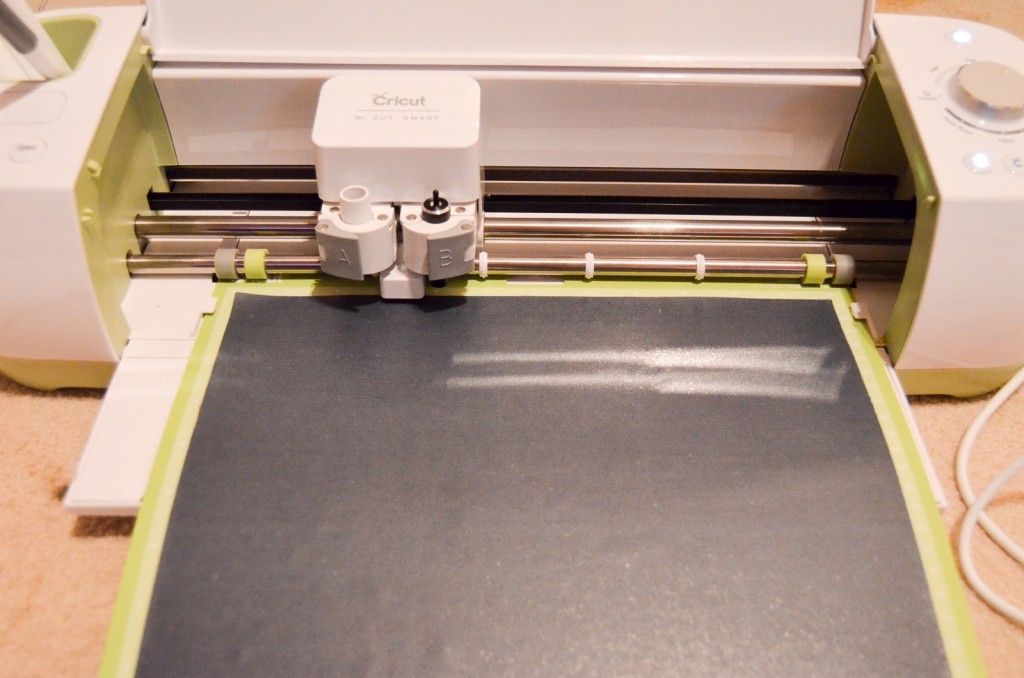 I warmed the sleeve by ironing it first, then placed my newly cut wand and ironed it on.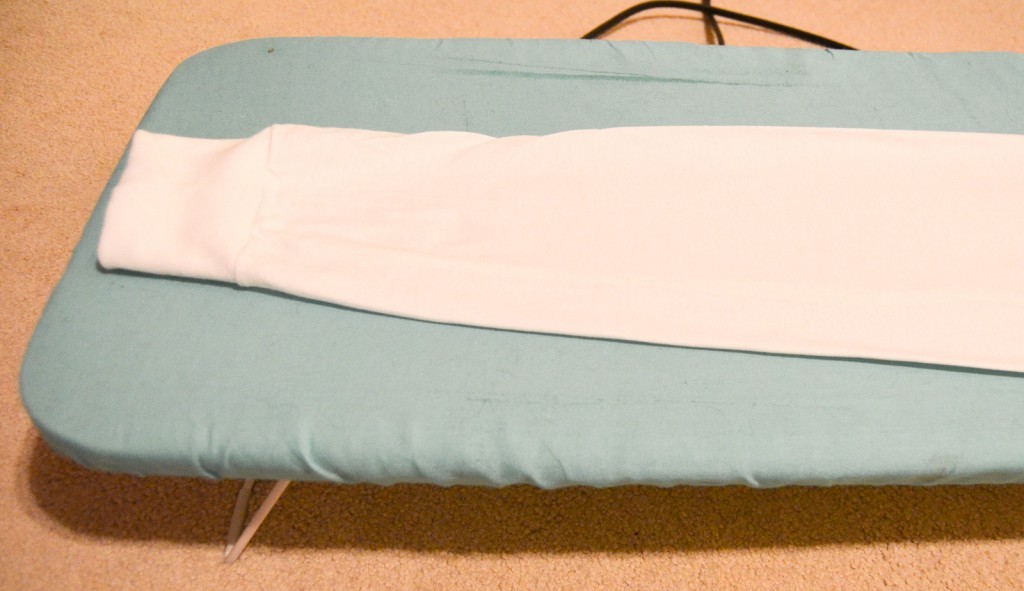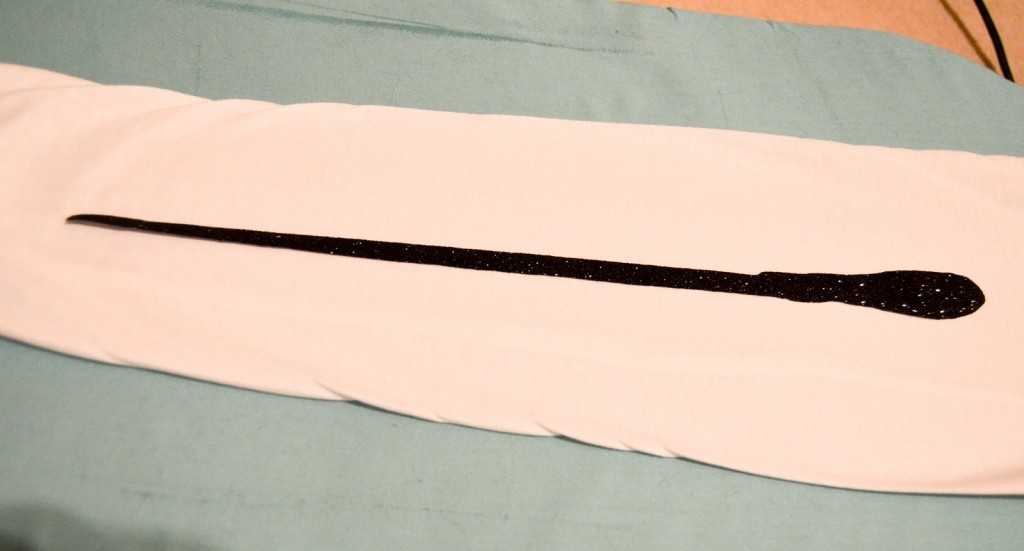 Harry's lightning bolt-shaped scar is one of the symbols I immediately think of and I wanted to incorporate it somehow. I decided to have small lightning bolts coming out the tip of the wand. Let's face it–I'd probably wreak havoc if someone handed me a wand! I went into Design Space and used a lightning bolt design already in there. I sized it down to one inch, copied and pasted it six times (although I only ended up using four), and cut them out.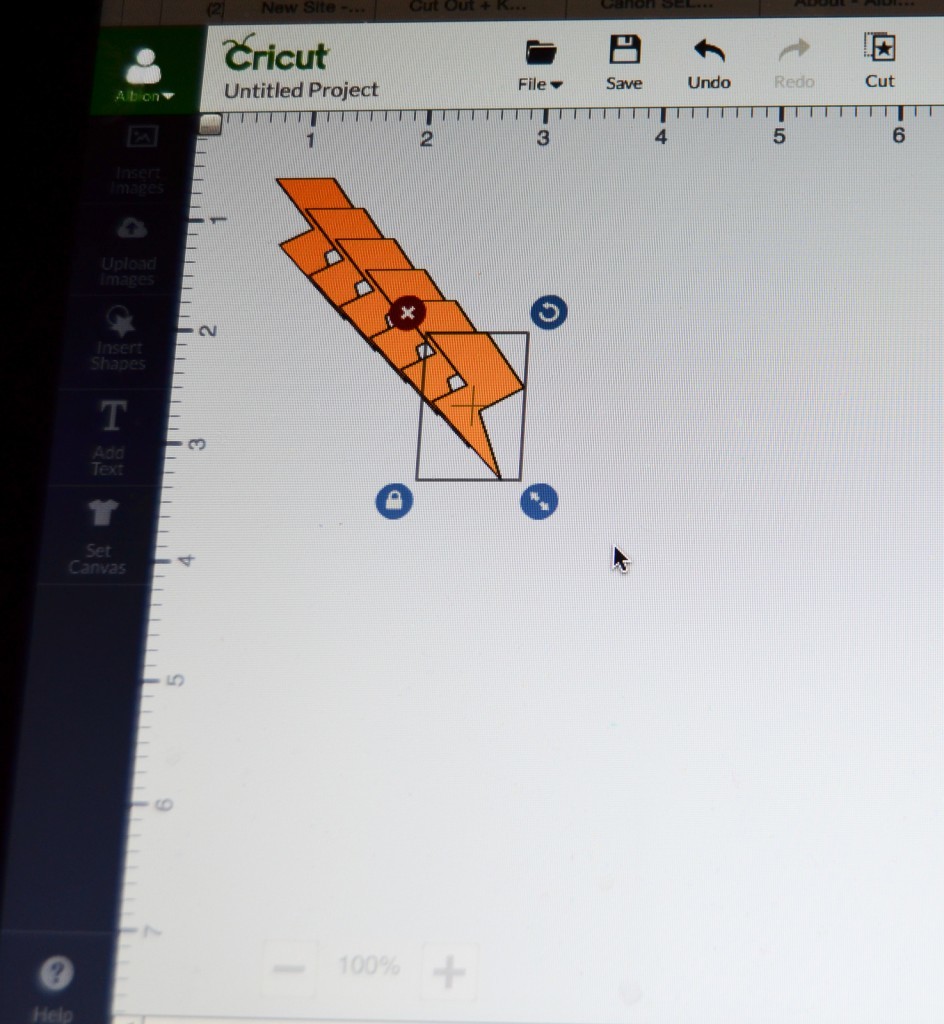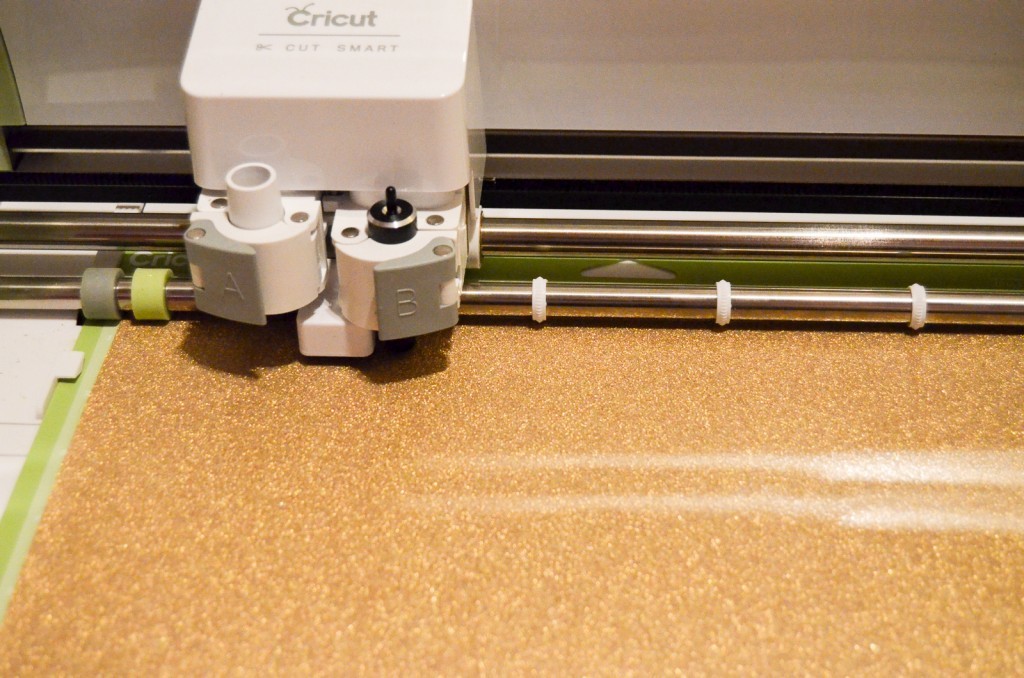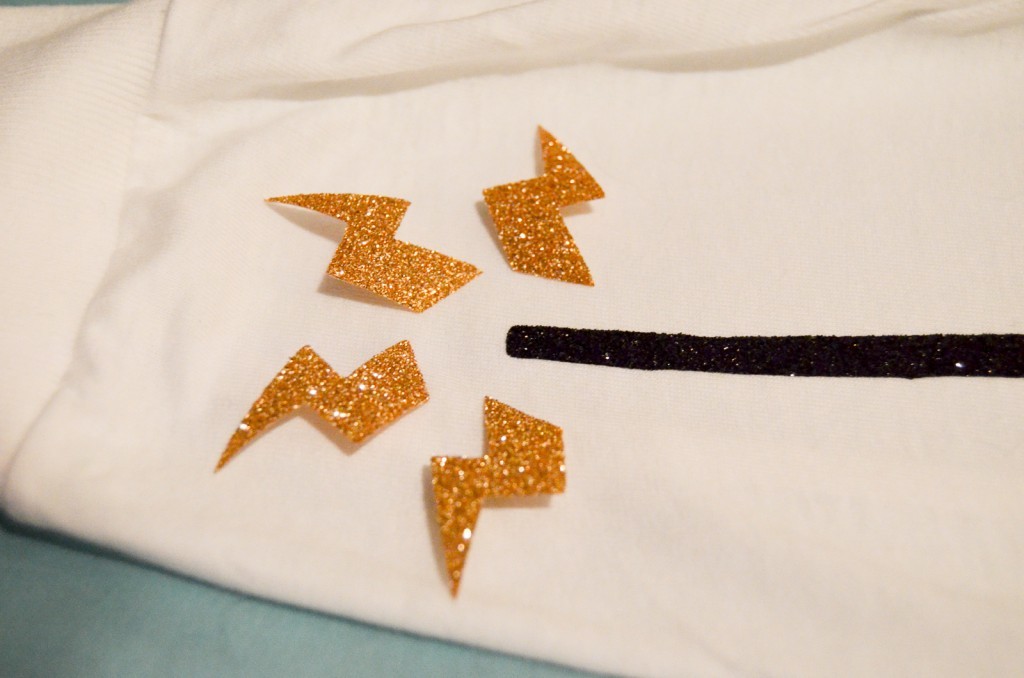 After a quick iron, my Harry Potter Inspired Vinyl Wand Shirt was ready to wear.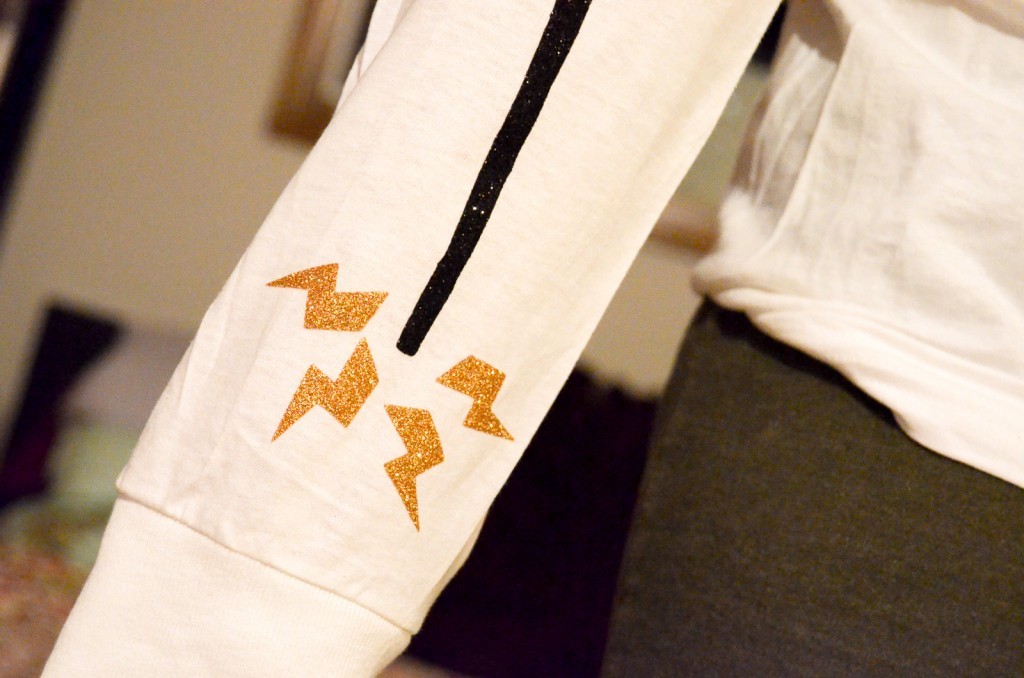 This was a very fast craft, but I love how it turned out. The longest bit of it was deciding which wand to use! I obviously used my Cricut, but I used such simple shapes that you could make this without a cutting machine.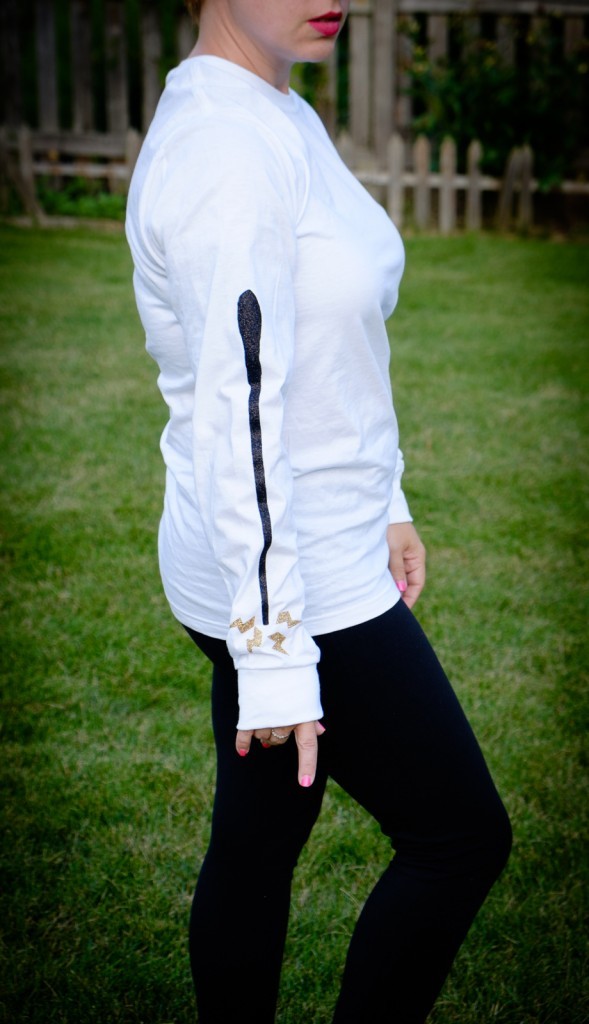 Because Harry Potter fans are awesome and Marissa is, too, she's put together a fantastic giveaway for you.