It's always fun to see what the themed parties are going to be at Snap!. When I saw that we were having a Garden Party this year I was excited for the pretty, but I didn't have an immediate idea on an outfit. I don't really own any floral and I didn't want to buy anything. The really fun thing about being a craft supply hoarder, though, is that I can nearly always come up with something. After a quick look around, I found the supplies to make a quick Vinyl Flower Shirt.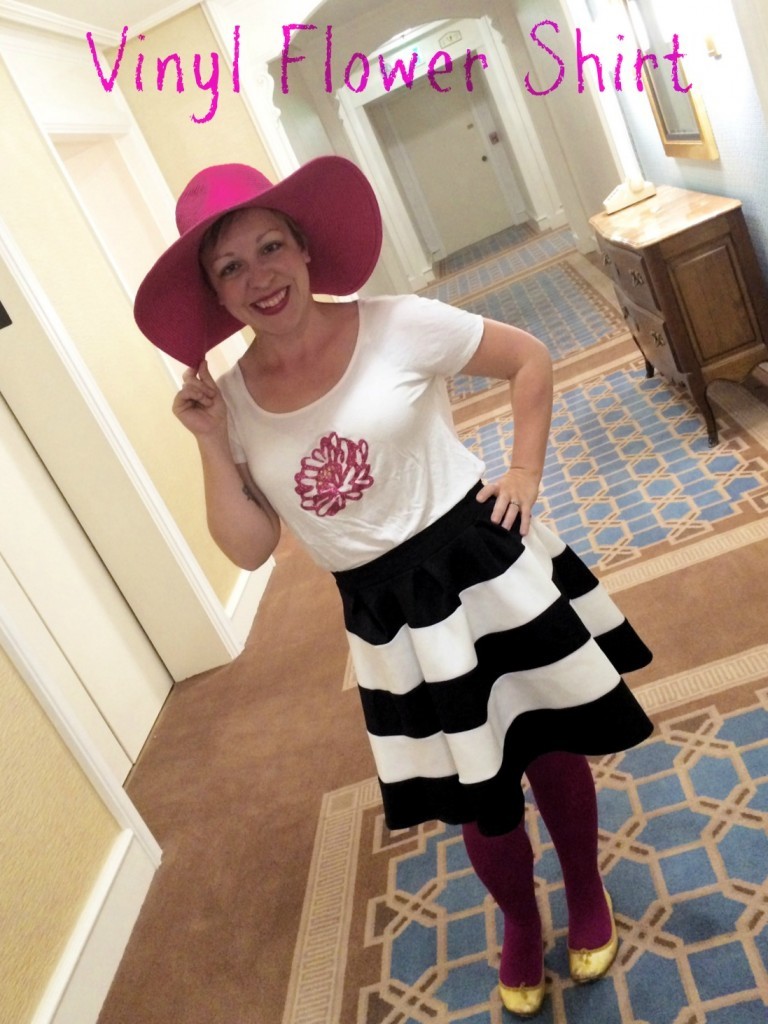 If you haven't used heat transfer vinyl before, you should try it. It's so easy to use and gives you such a clean design. I grabbed an old white shirt that had honestly seen better days, glitter heat transfer vinyl in cherry and gold (both from Expressions Vinyl which has a fantastic selection!) and my Cricut Explore. I dug through Design Space for a minute until I found a flower that took my fancy.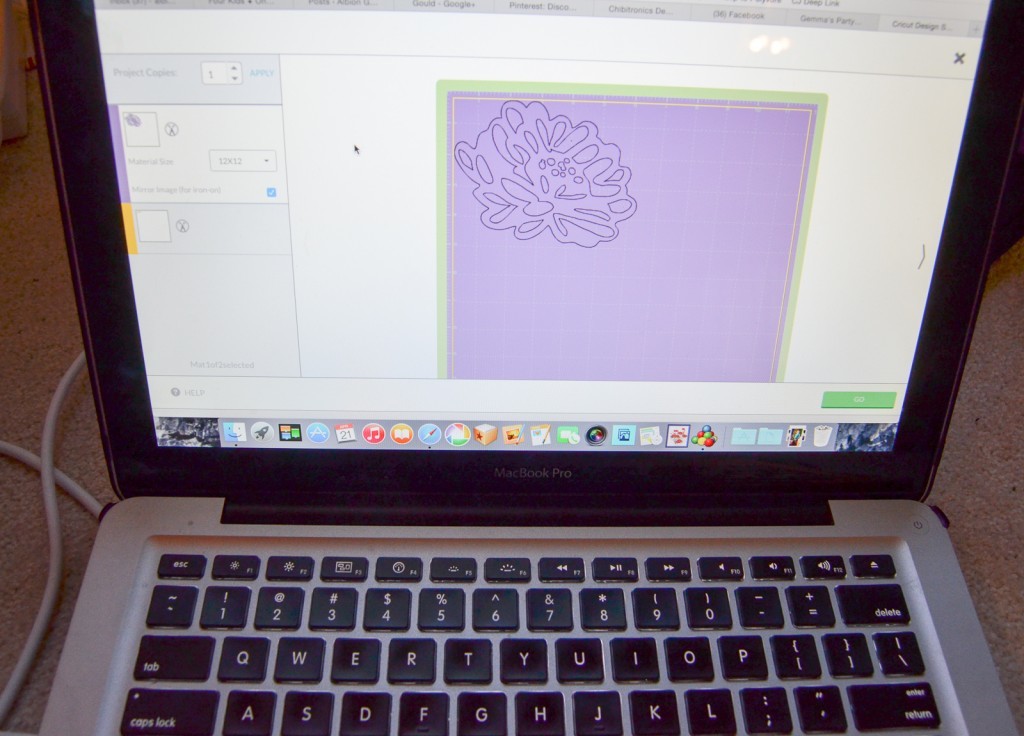 It's important to remember to check the little box for a mirror image. After a quick cut, I peeled away the negative area pieces, leaving me with the flower I wanted on my shirt.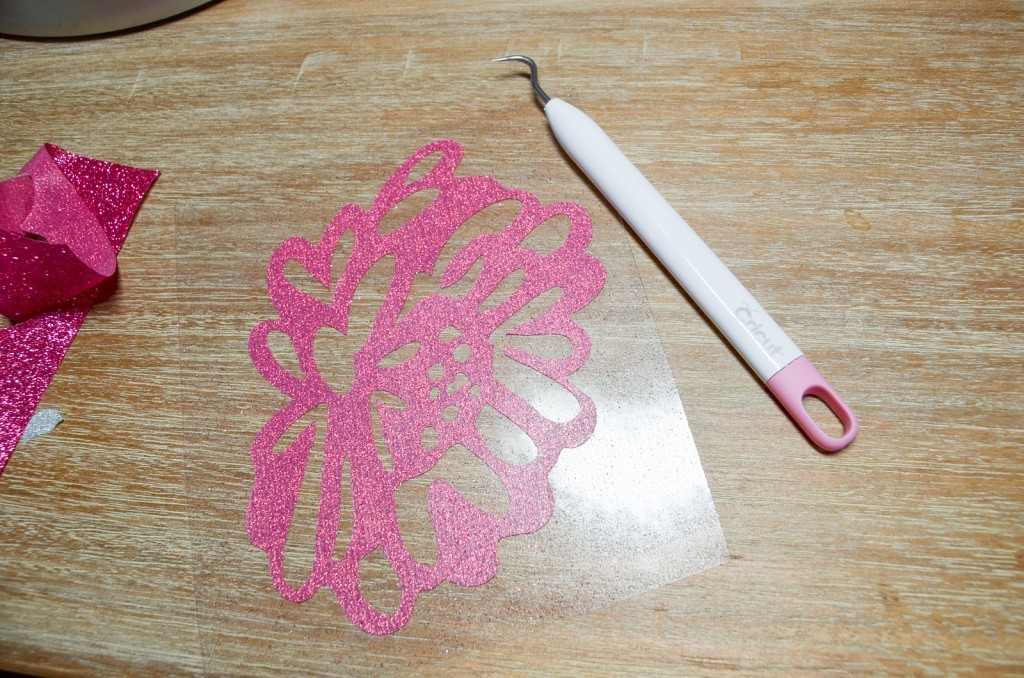 I placed my shirt on my ironing board, marking where I wanted the vinyl flower to be.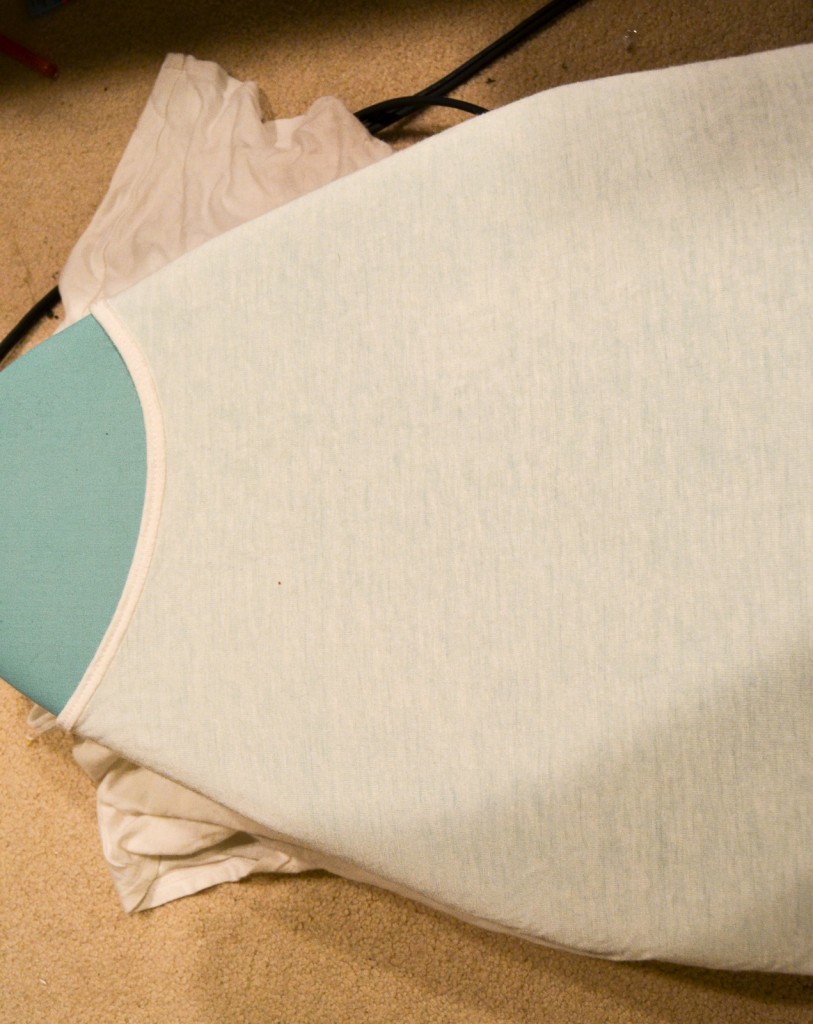 I ironed the shirt for roughly thirty seconds to get it warmed up.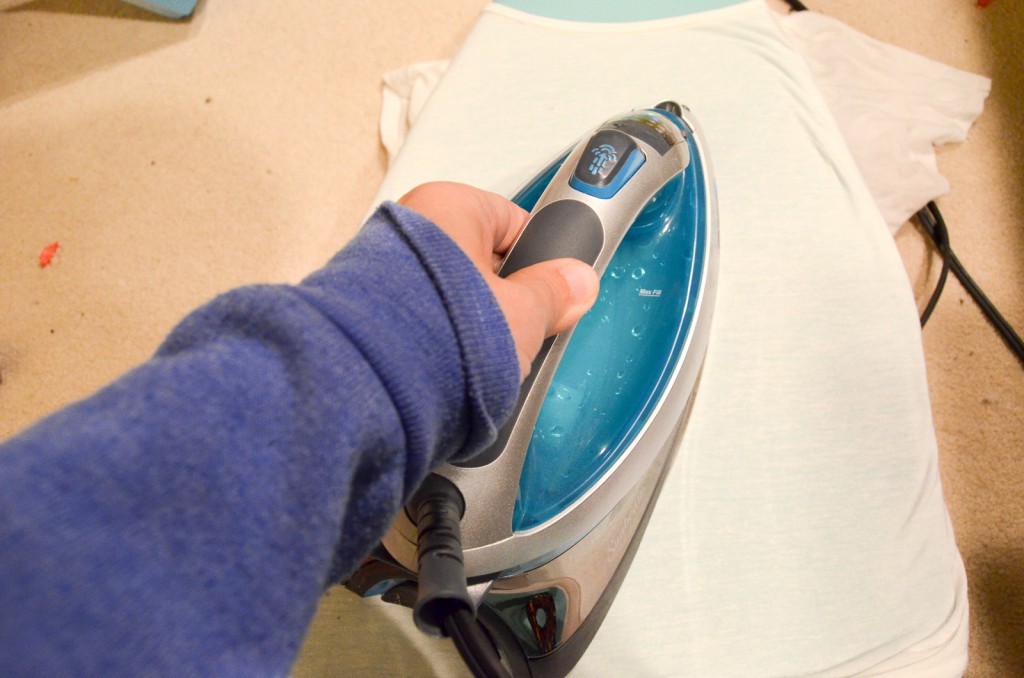 Once the shirt was warmed up, I placed the vinyl on the shirt and ironed again.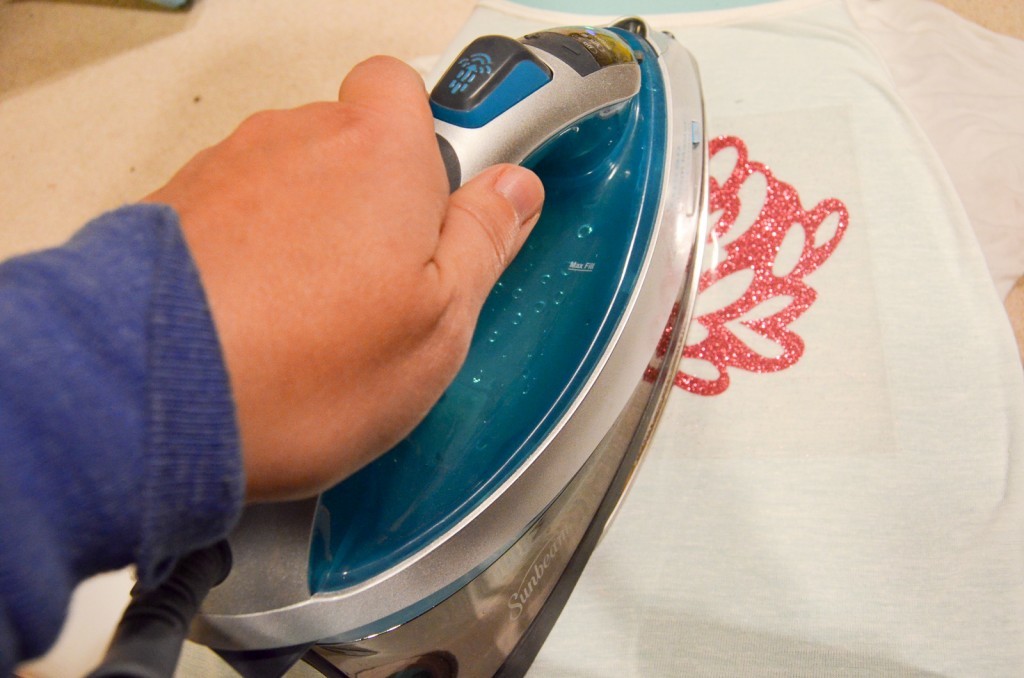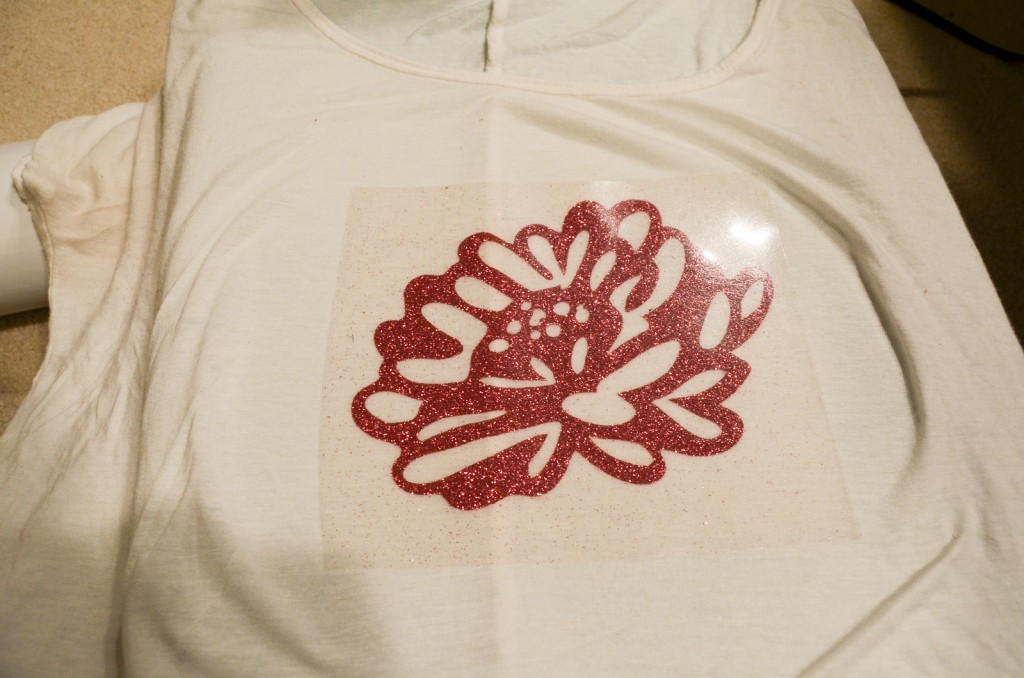 I gently pulled back the plastic, but it was completely ironed onto the shirt. I know that the picture looks like there was a lot of excess glitter, but there wasn't any at all. I repeated the process for the little bits of gold in the flower.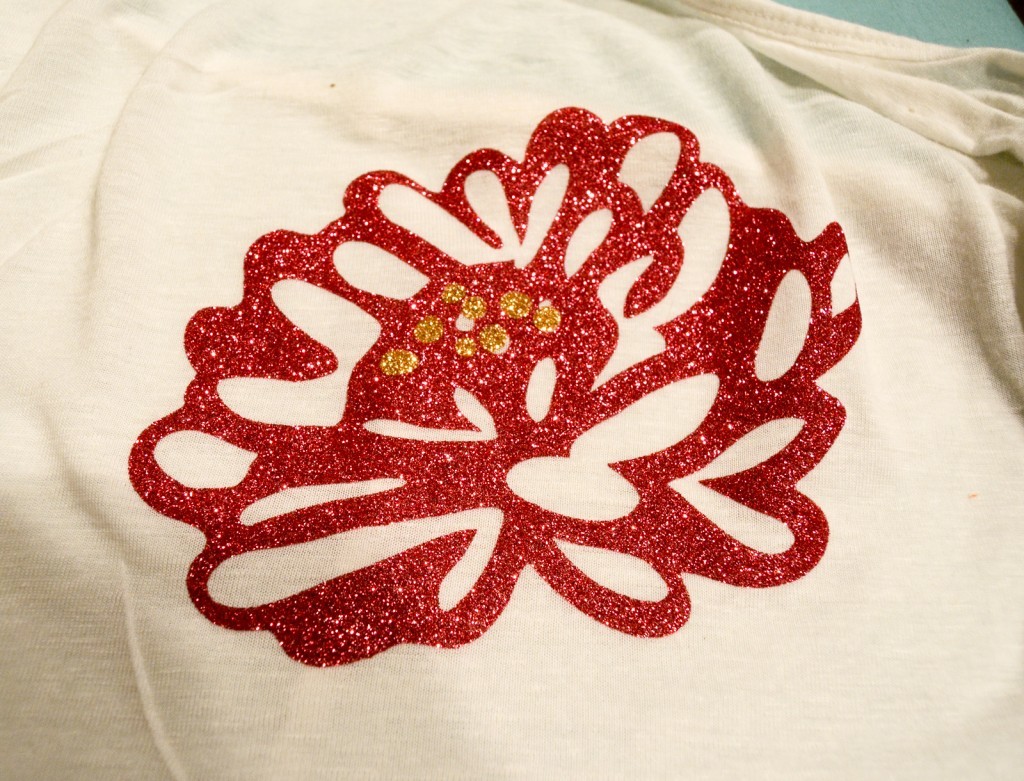 My vinyl flower shirt was crazy fast and easy to make and not only did it finish off a fun outfit for the Garden Party, but my old white shirt has been updated into something that's a lot of fun.