This post contains sponsored content and affiliate links.
I love Halloween, my Cricut, and banners. They're a perfect match! I'm participating in the Fall Cricut Challenge and am so excited to share my project with you! If you're new around here, I love Halloween. Like LOVE. There was a point in time when I considered having a Halloween craft only blog. I'm known for going overboard with decorations, so any excuse I have to make more is always welcome. I couldn't get "something wicked this way comes" out of my head, so I ran with it for this banner. I'm so happy with how my Something Wicked This Way Comes Banner turned out! It's such a fun Halloween decoration and a really fun addition to our holiday decor.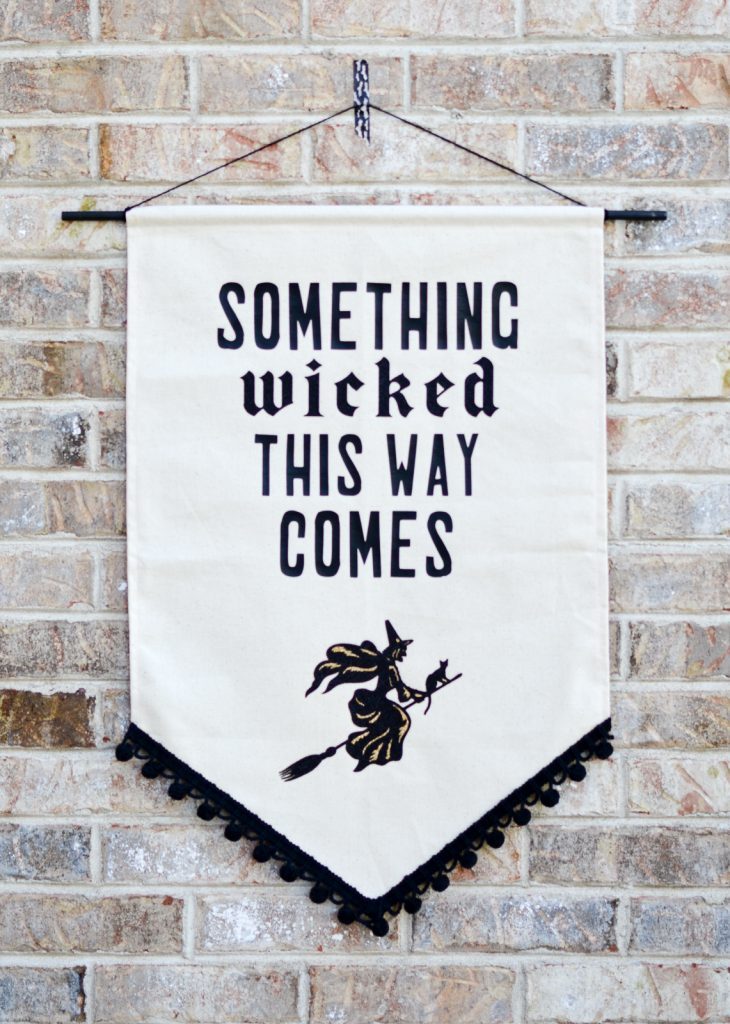 The rules of the challenge were simple–we each received a box with some product and had to use at least one item in a Cricut-based project. You'll be seeing projects with the rest of the goodies I received soon, but for this one, the gold glitter iron-on vinyl and black iron-on vinyl jumped out at me as perfect for a Halloween project. I added in some black glitter iron-on vinyl from my own stash, a canvas banner (18×27), and some black pom pom trim. You can use either your Cricut Maker or Cricut Explore Air to make this.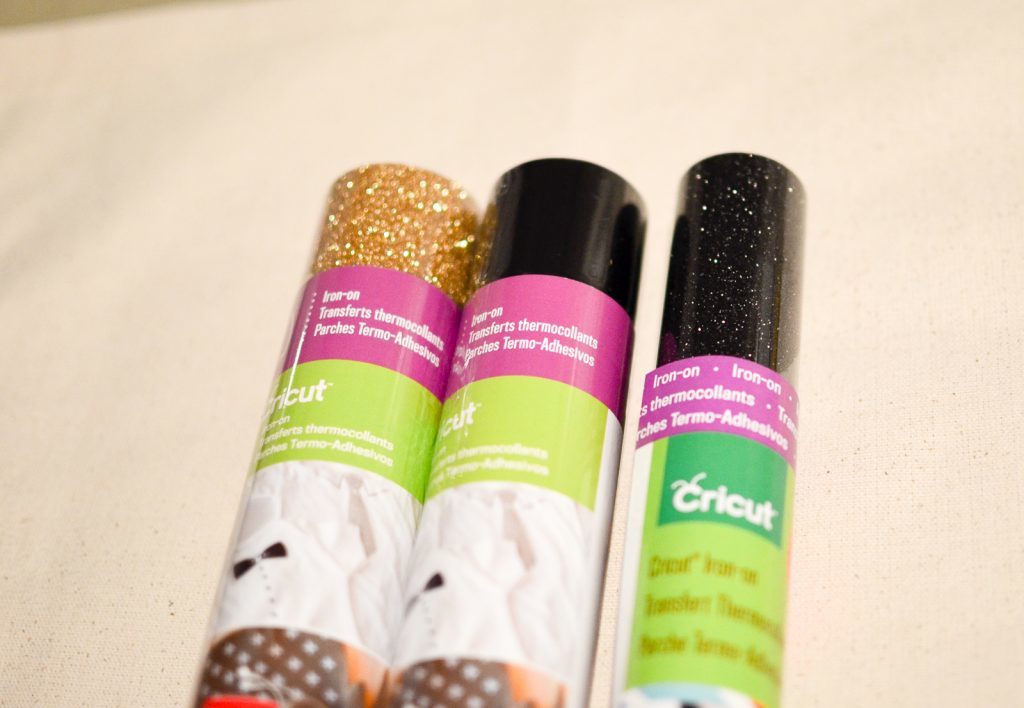 I measured the banner so that I knew how large to make my cuts. I didn't want it to go end to end and after playing around a bit, I decided that 12″ was the width I wanted for the largest cut.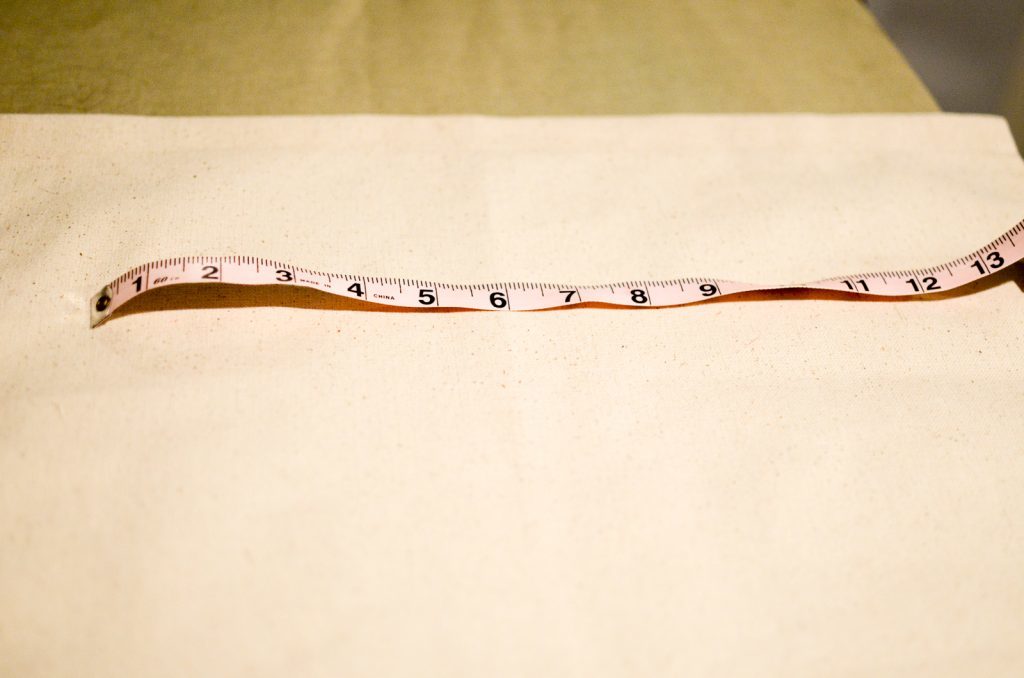 Use the Something Wicked This Way Comes design to pull up everything you need. All of the elements are free in Design Space.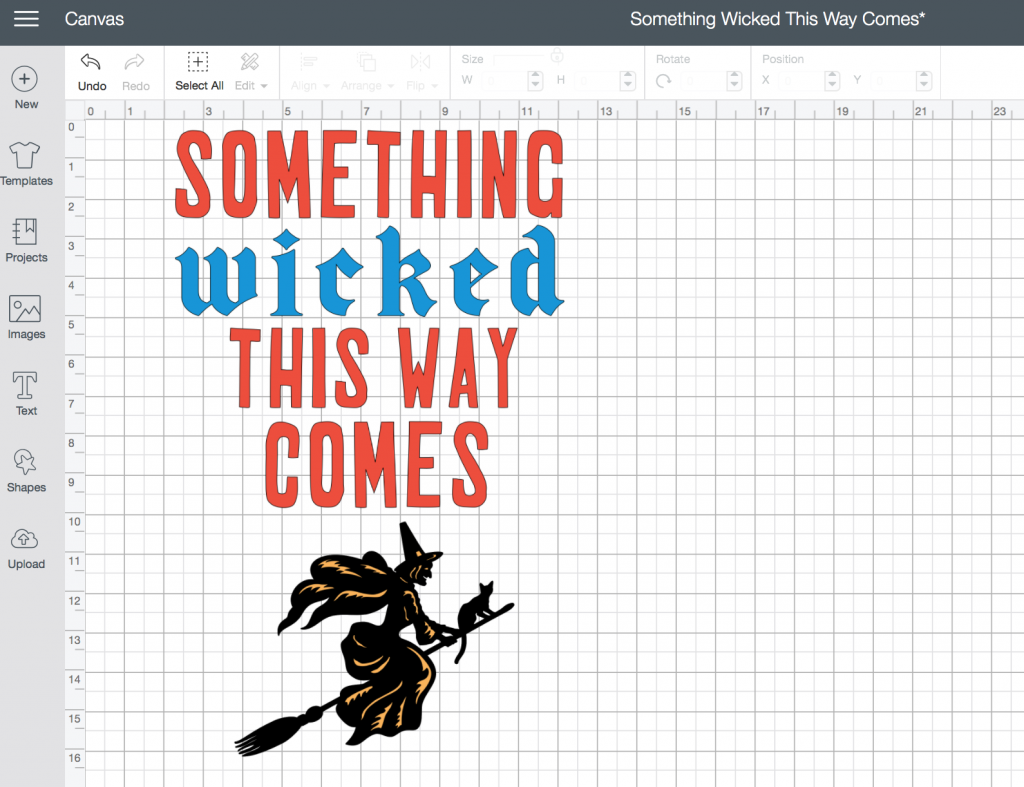 I used the regular black iron-on for Something This Way Comes, the black glitter for Wicked and the top layer of the witch, and gold glitter for the bottom layer of the witch. Remember to check the reverse for iron-on box when you cut!!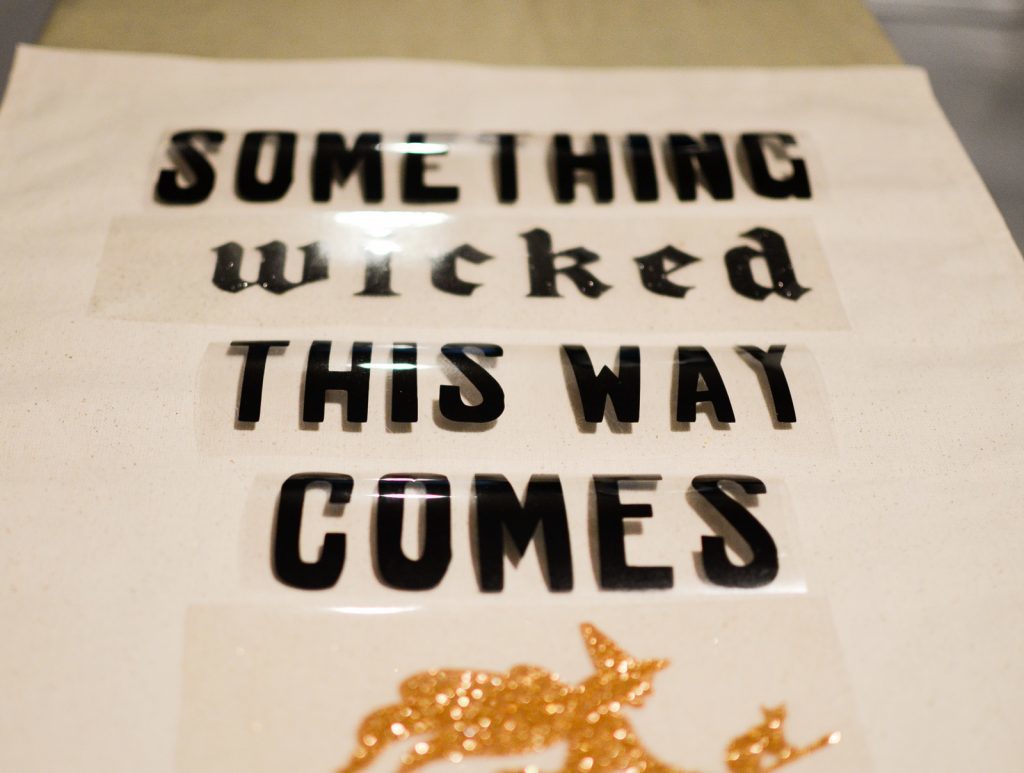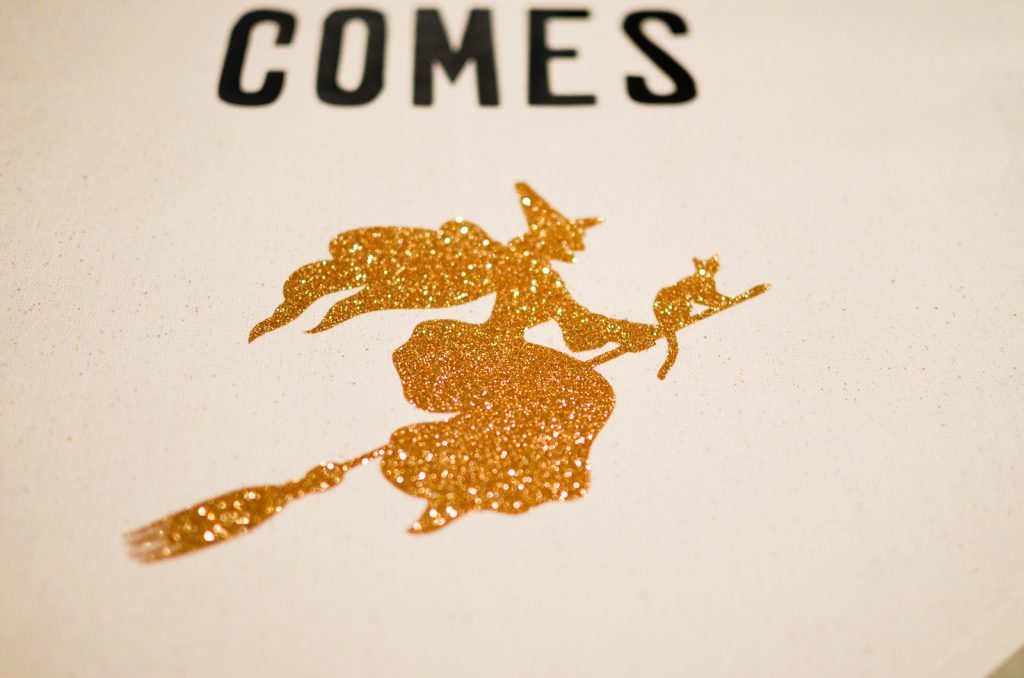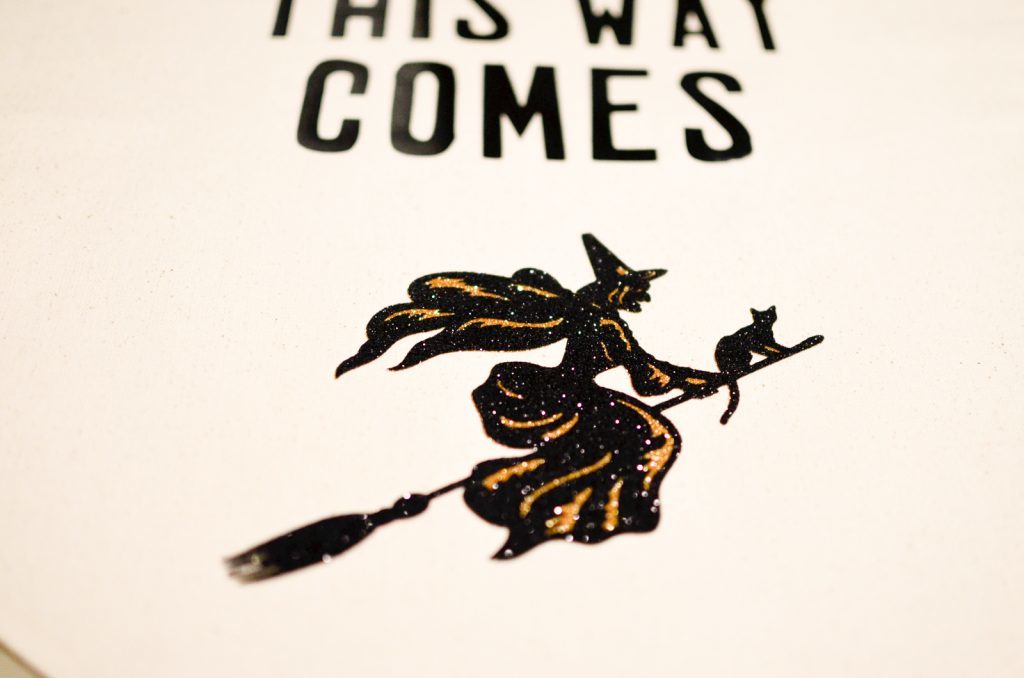 Add the pom pom trim to the bottom of the banner. You can stitch it on or use glue–whatever works for you!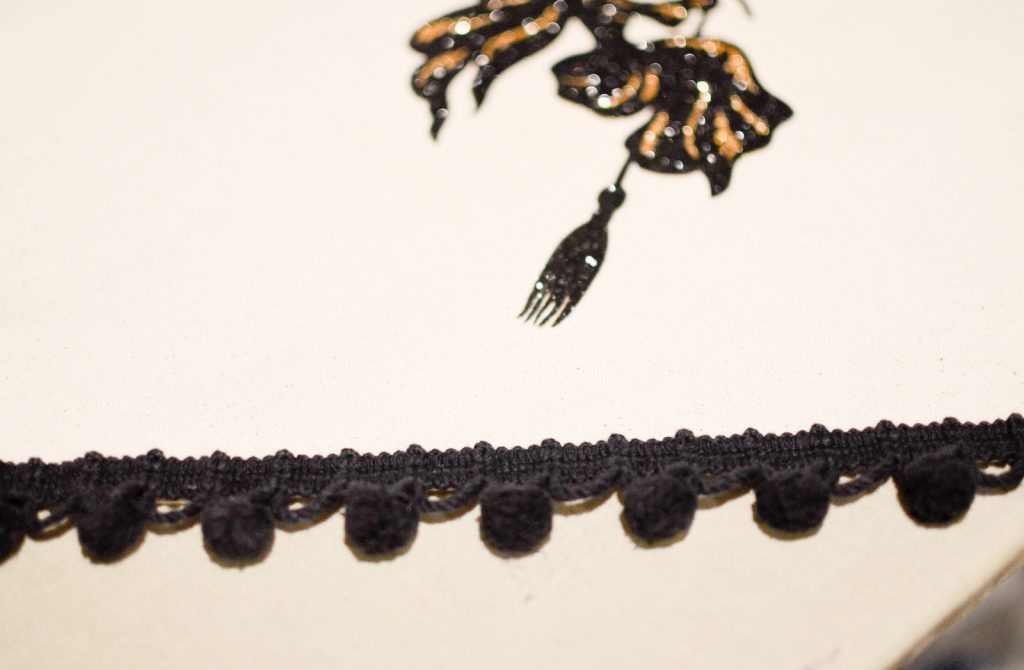 I am so insanely happy with how my Something Wicked This Way Comes Banner turned out! It was so easy to make and I smile every time I walk past it. This was a crazy fun challenge and I ended up with something that will be a part of our Halloween decor for many (many!) years to come!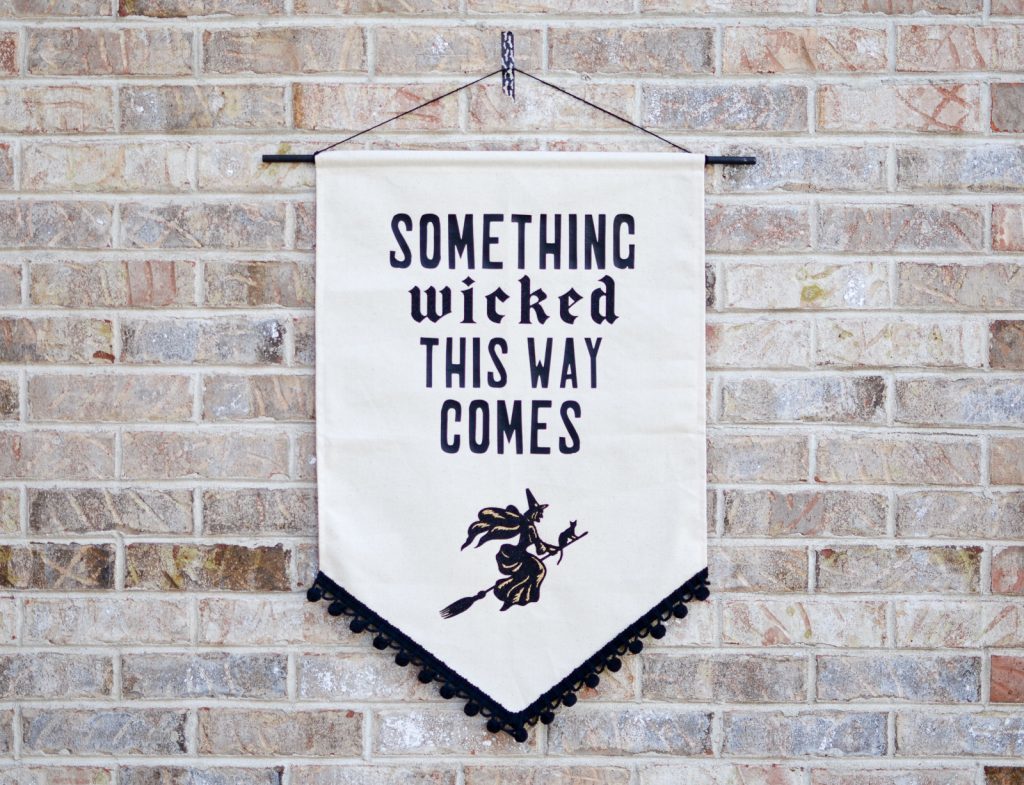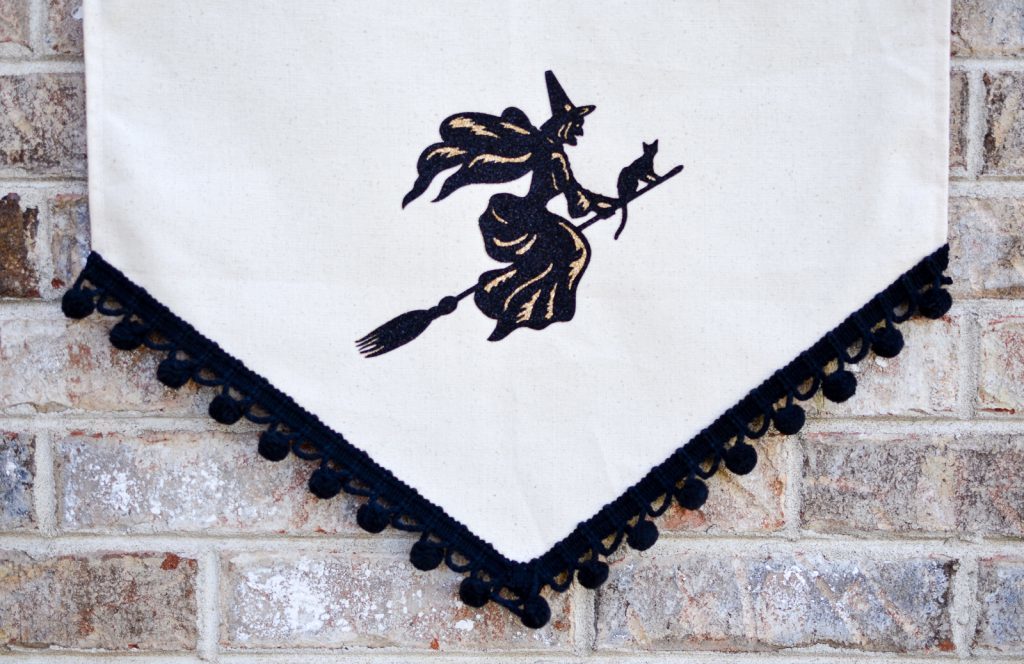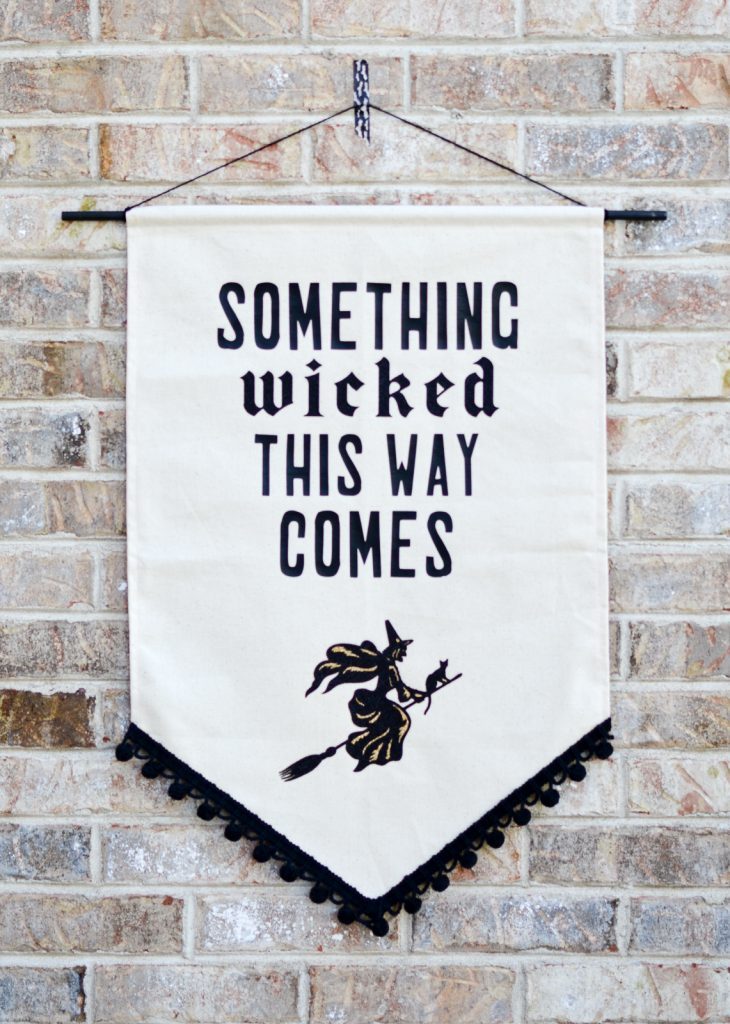 I'm excited to join 22 other super talented bloggers for the Fall Cricut Challenge. Check out what these talented ladies created below and enter to win a HUGE box of supplies from Cricut!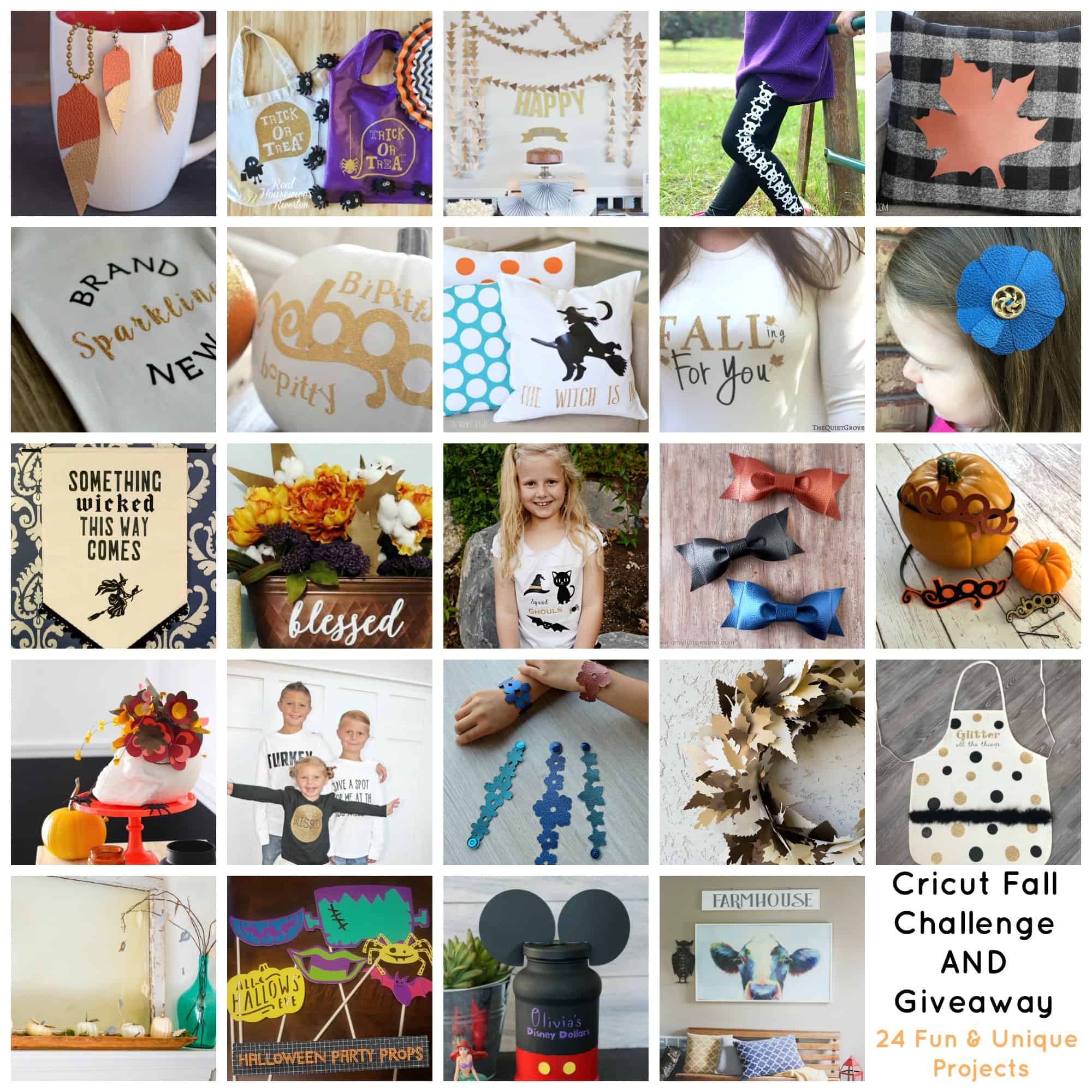 DIY Faux Leather Jewelry from It Happens In A Blink
DIY Trick or Treat Bags from Housewives of Riverton
Easy Triangle Garland from Our Thirfty Ideas
Halloween Skull Leggings from 7Alive
Fall No Sew Buffalo Check Pillow from Lydi Out Loud
Brand Sparkling New Onesie from Tastefully Frugal
Cinderella Pumpkins from Auntie Tay
DIY Halloween Pillow from The Happy Scraps
Falling For You Shirt from The Quiet Grove
Faux Leather Flower Clips from 5 Little Monsters
Something Wicked This Way Comes Banner from Albion Gould
Blessed Flower Arrangement from Crafting In The Rain
Squad Ghouls Halloween T-Shirt from Housewife Eclectic
DIY Leather Bows from Artsy-Fartsy Mama
BOO Halloween Headbands from RaeGun Ramblings
DIY Flower Skull From Cloudy Day Gray
Kids Thanksgiving Graphic T-Shirts from Over The Big Moon
Faux Leather Floral Cuffs from Hello Creative Family
Fall Paper Leaf Wreath from Frenchie Wraps
Glitter Apron from Midge and Madge
DIY Fall Mantel from Major Hoff Takes A Wife
Halloween Party Props from Nite Owl Creates
Disney Savings Jar from Inspiration Made Simple
DIY Farmhouse Sign from A Southern Mother