It's time for the 2016 Popcorn Box Challenge! I've been looking forward to this all year. My last years popcorn box has stayed on my nightstand since I took the rest of our Halloween decorations down last year. I wanted to make something that would somewhat coordinate with it and came up with this fun Yarn Wrapped Popcorn Box as my entry for this year.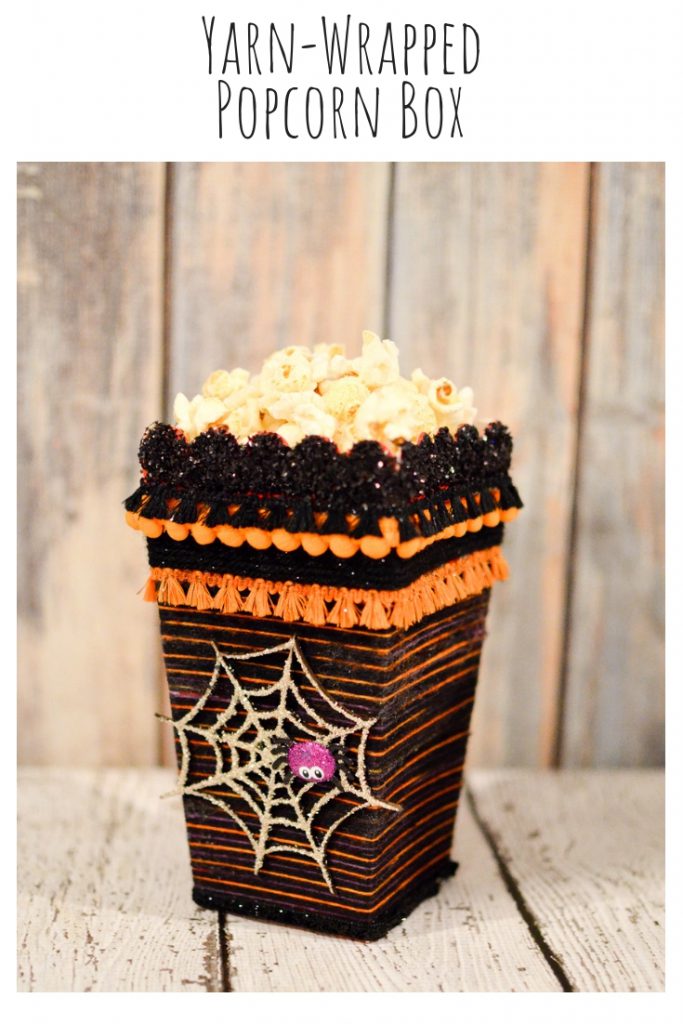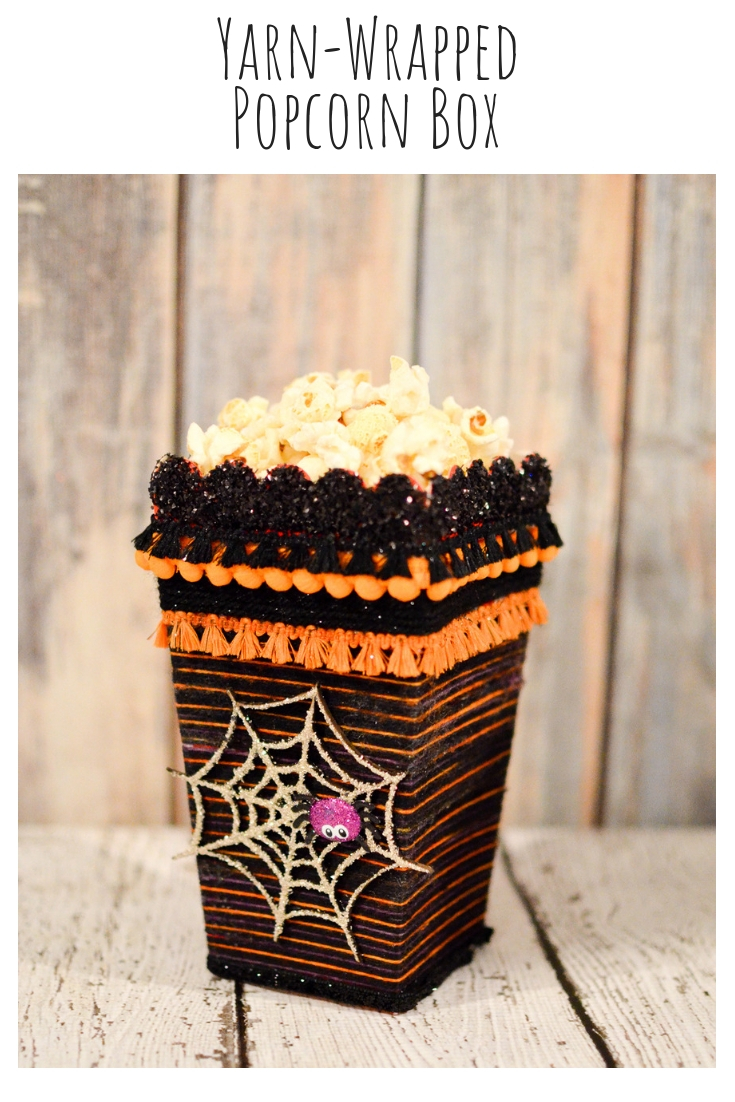 As always, we all started with the same box of supplies. The only thing we had to absolutely use was the popcorn box.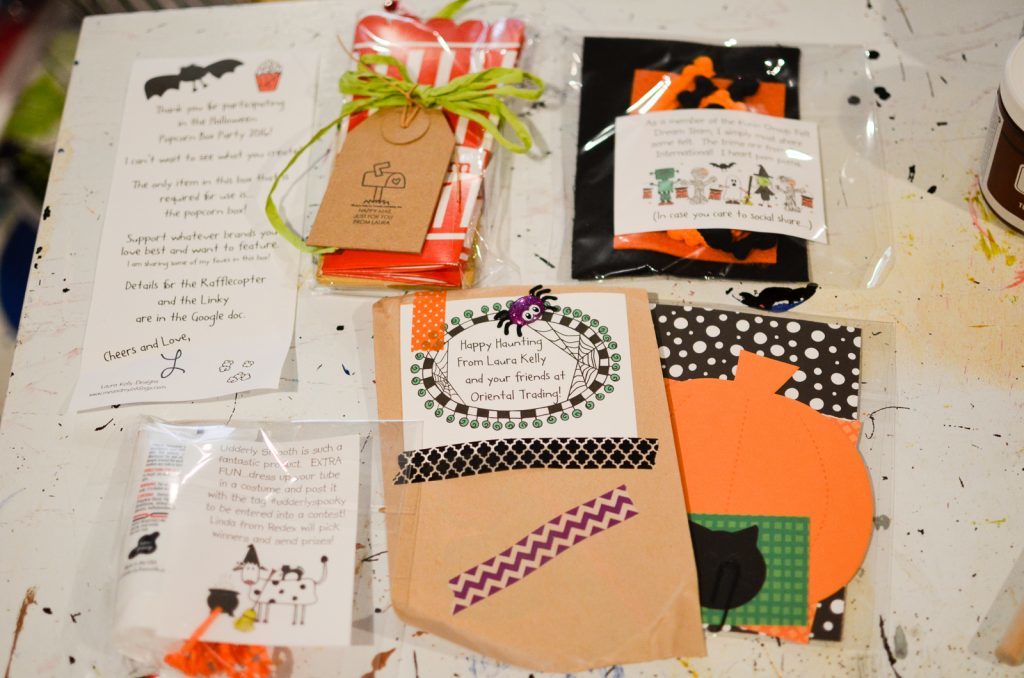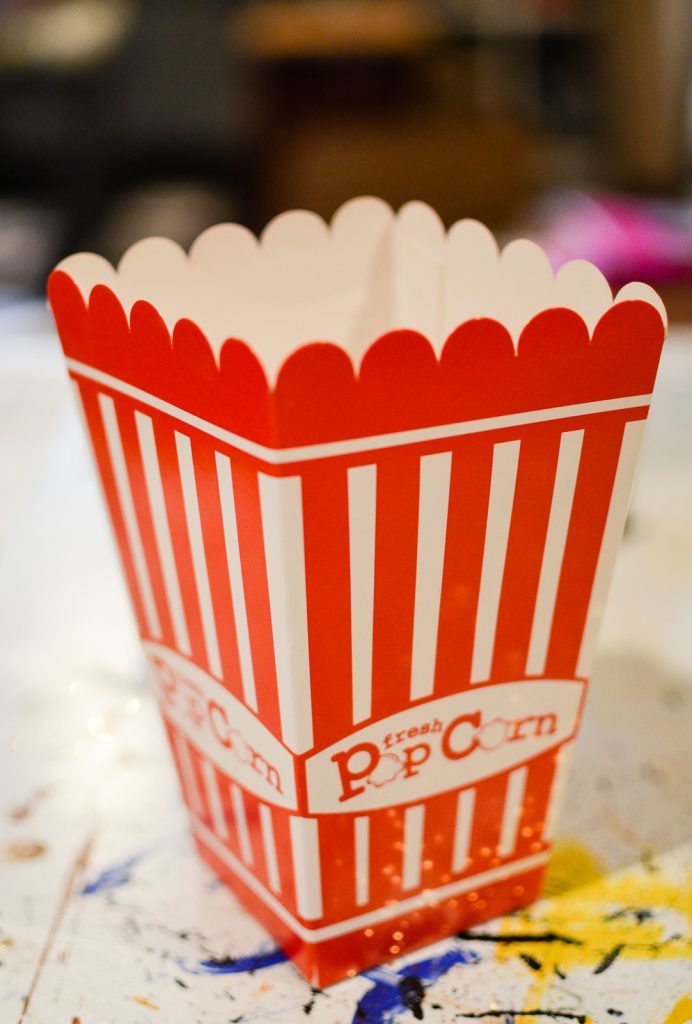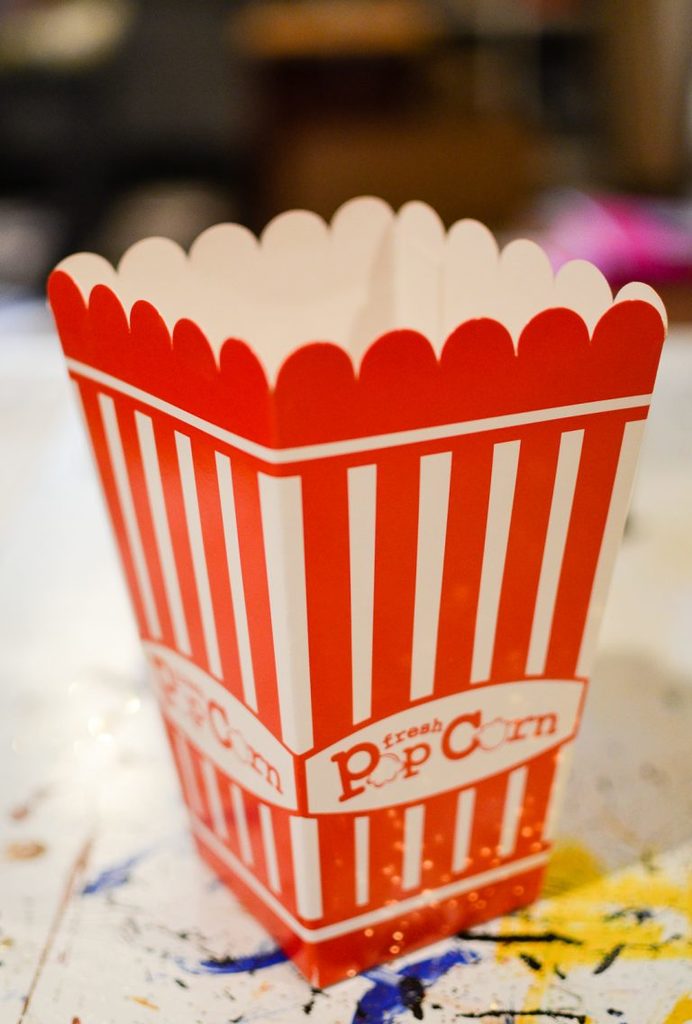 I am terrible about throwing away scraps, especially when I love how it was whole. I had purchased a mini skein of Halloween yarn a few years ago because I loved the colors. I've been slowly using it over the years on various projects and my popcorn box saw it out. I painted decoupage on the box and started wrapping.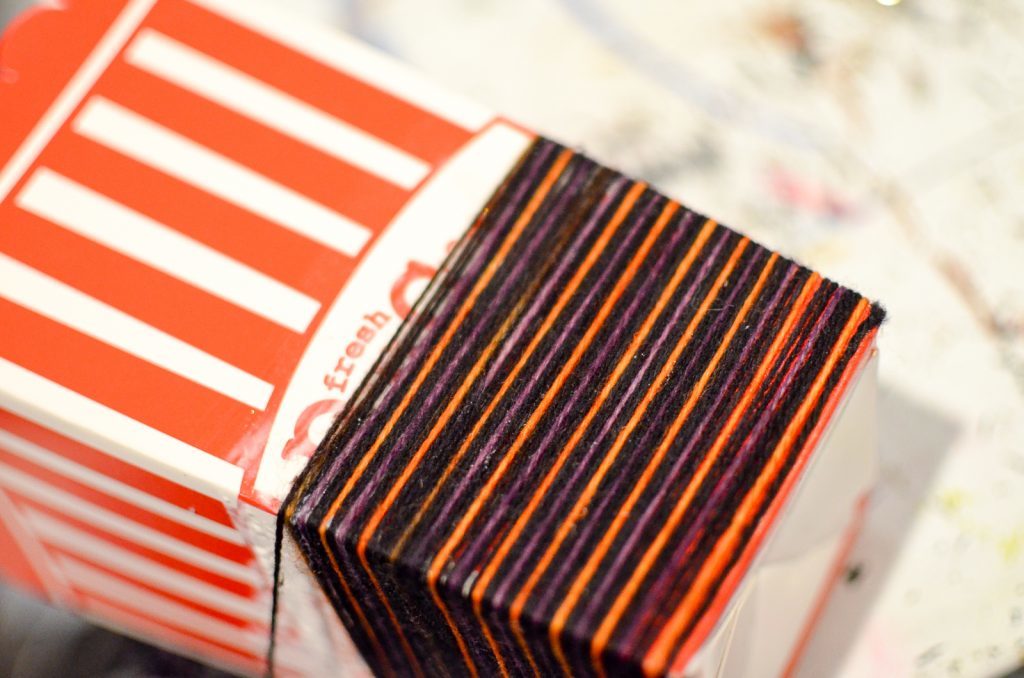 I kept decoupaging and wrapping until I got about 3/4 up the box.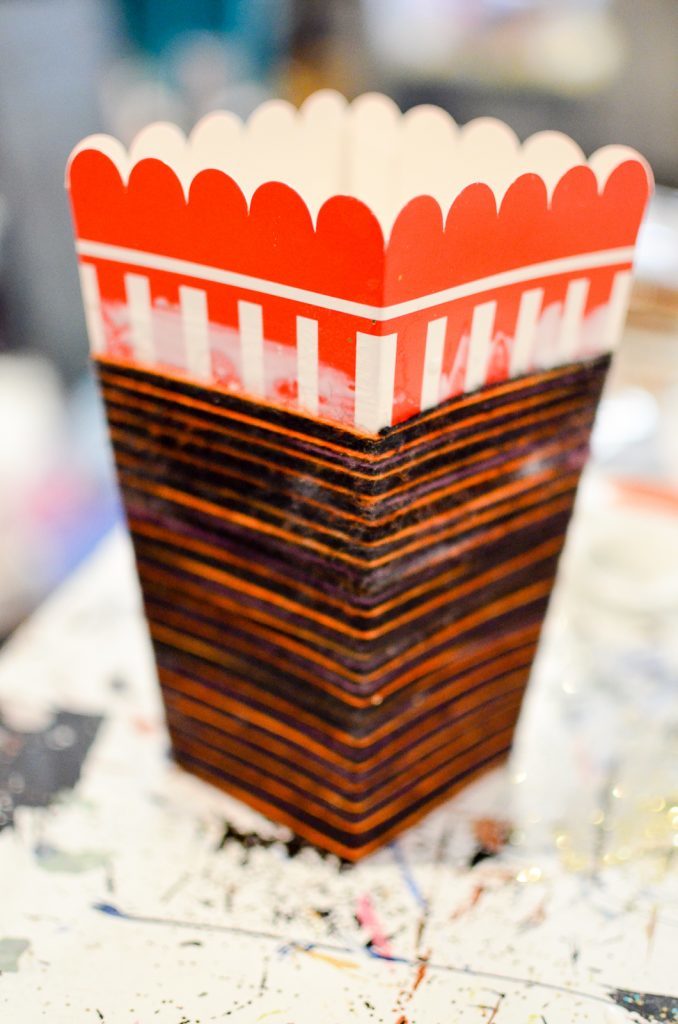 Still with the same decoupage and wrapping method, I layered some trim that was included in our supplies with some of my own. When I got to where the top bumps of the popcorn box started, I switched to black glitter to finish it off.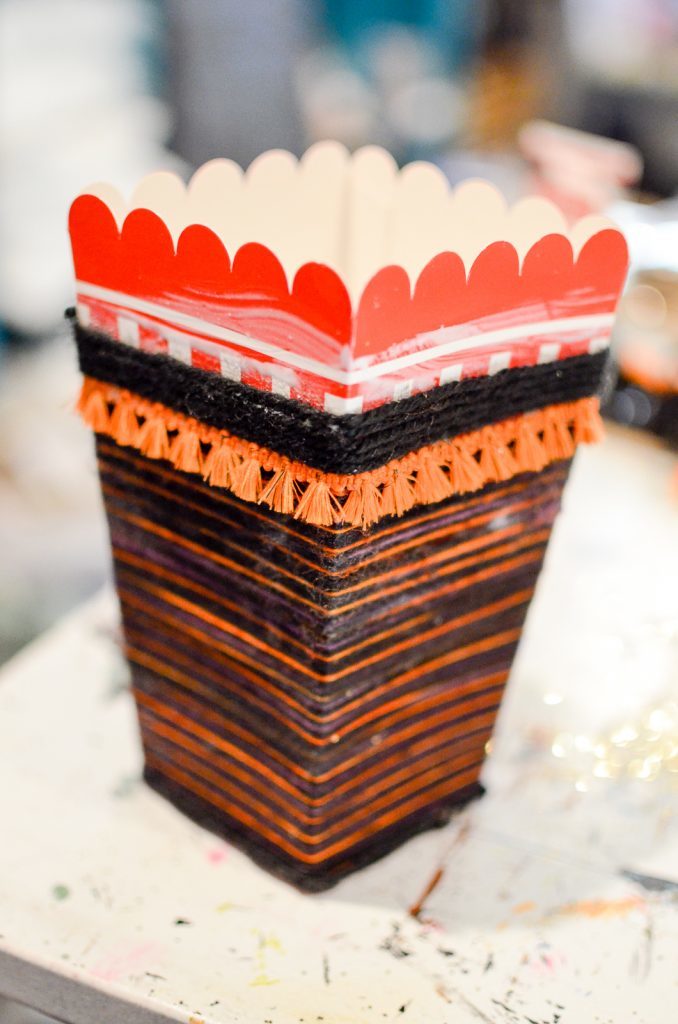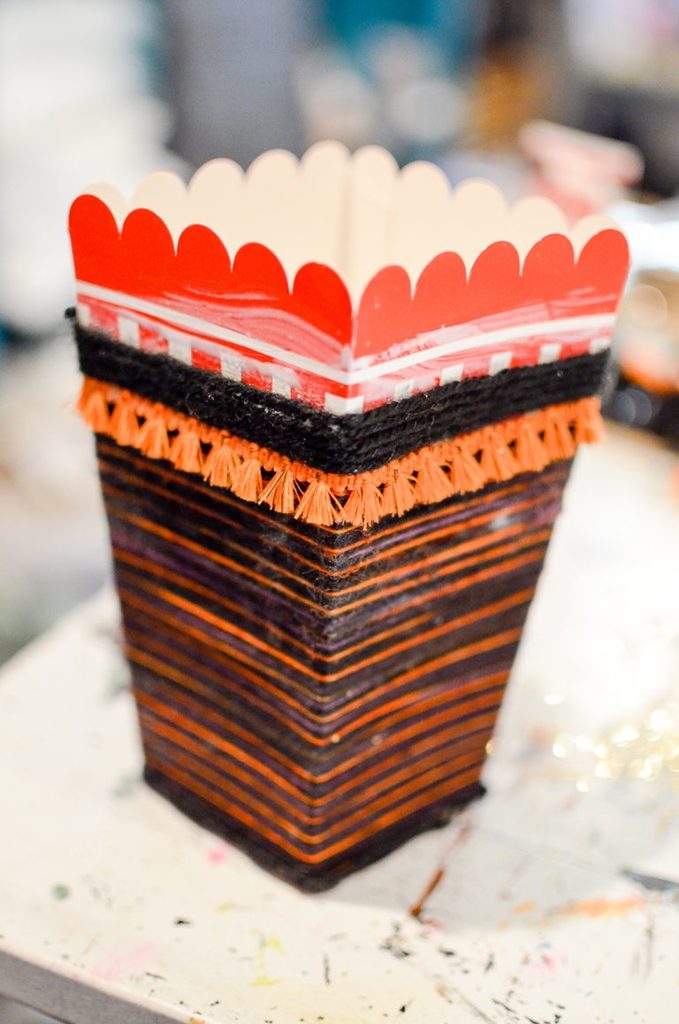 I wanted to add something sparkly, so I grabbed a chipboard spiderweb and added silver glitter. I sealed it with more decoupage when the first layer was dry.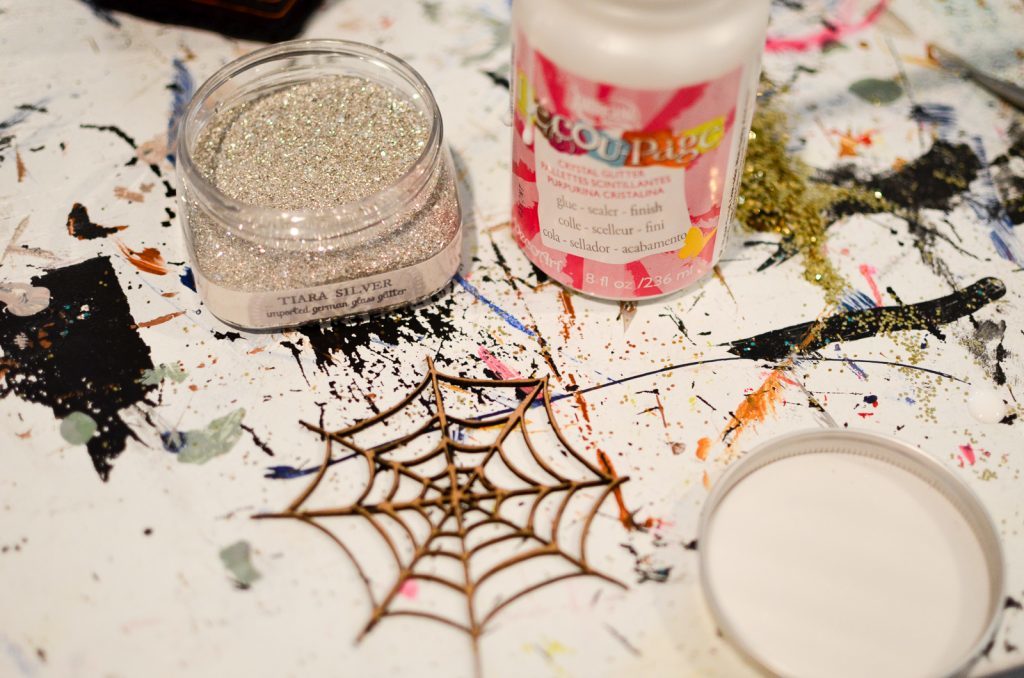 When it was dry, I used the decoupage to attach it to my popcorn box.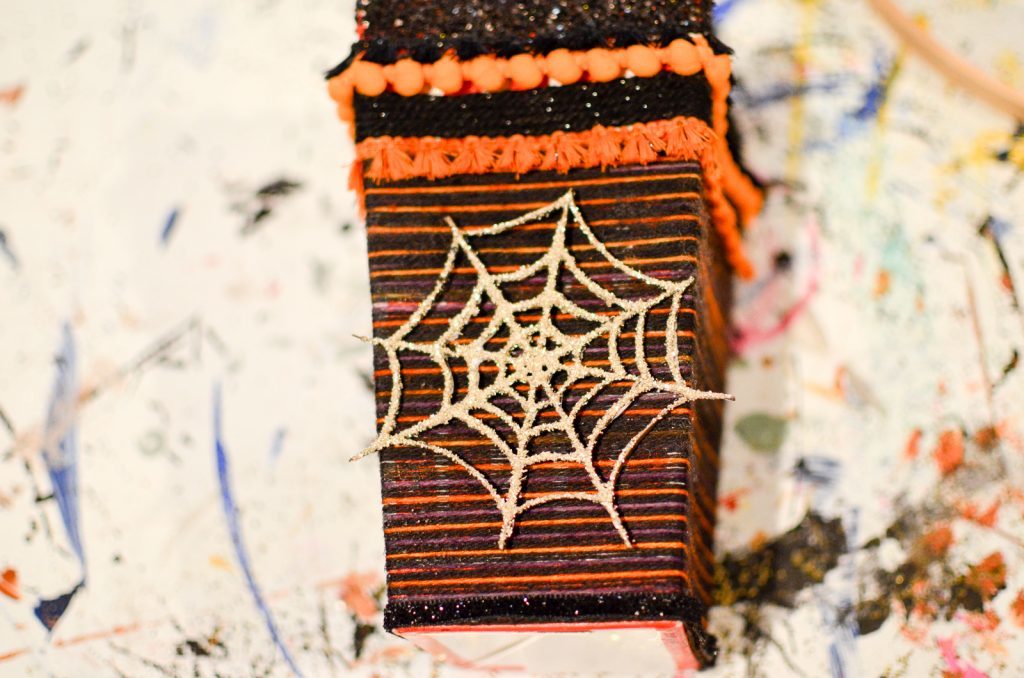 There was a cute little spider in our supplies. I poked a hole in my box and attached the spider.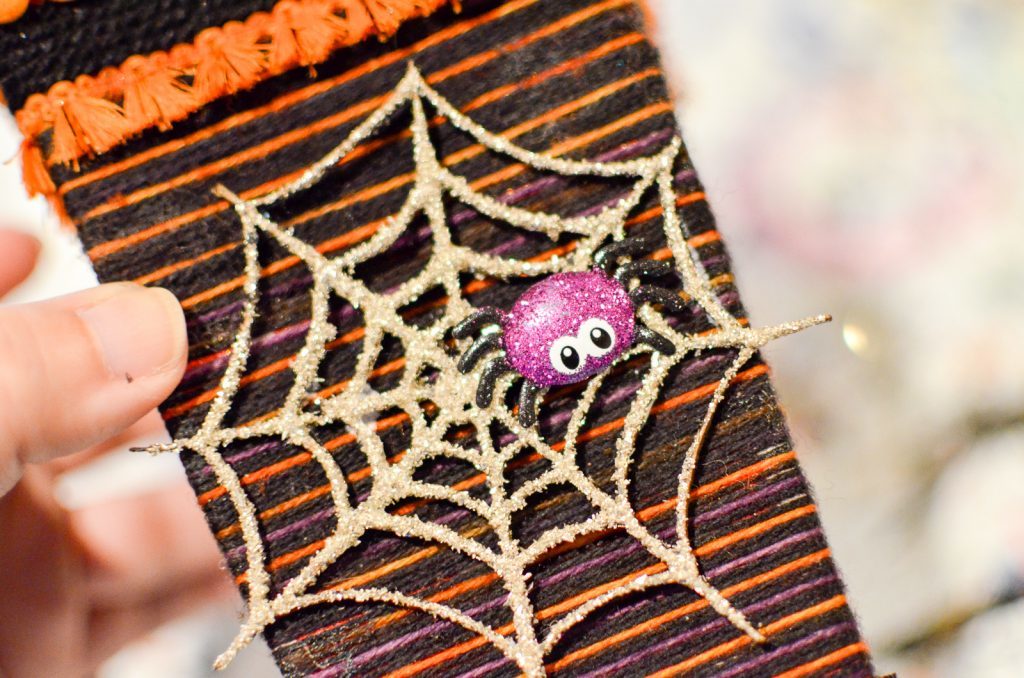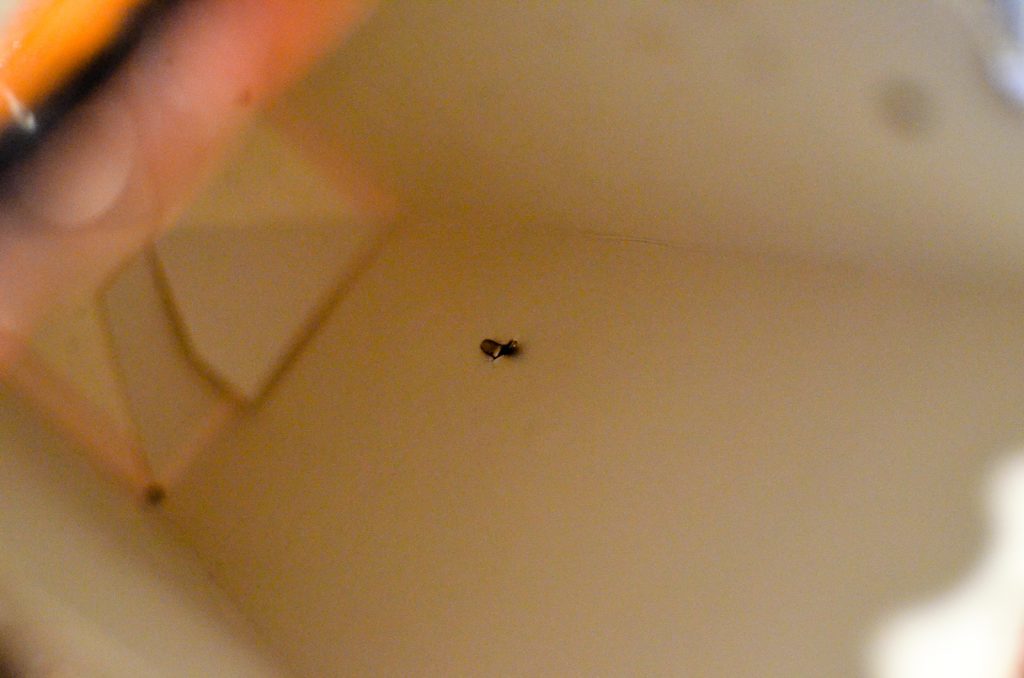 My Yarn Wrapped Popcorn Box was a lot of fun to make. I always like yarn wrapping, and it was fun to play with it in a new way. I love that I used every bit of a favorite skein of yarn in different Halloween projects, too. I'm so happy with how it turned out! My Halloween popcorn boxes make perfect companions.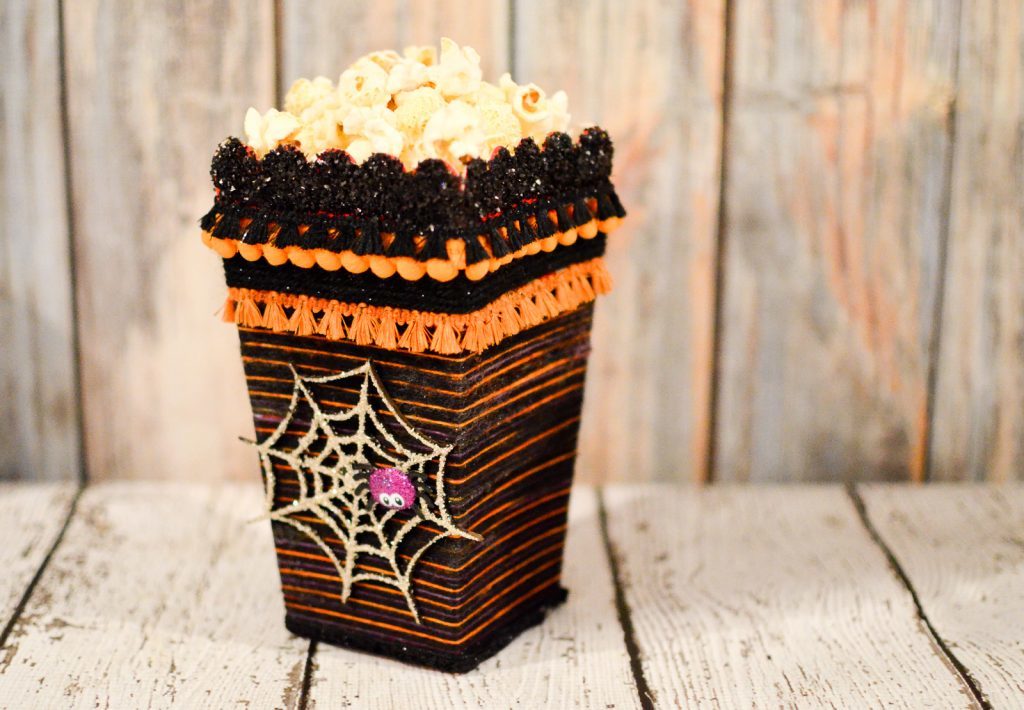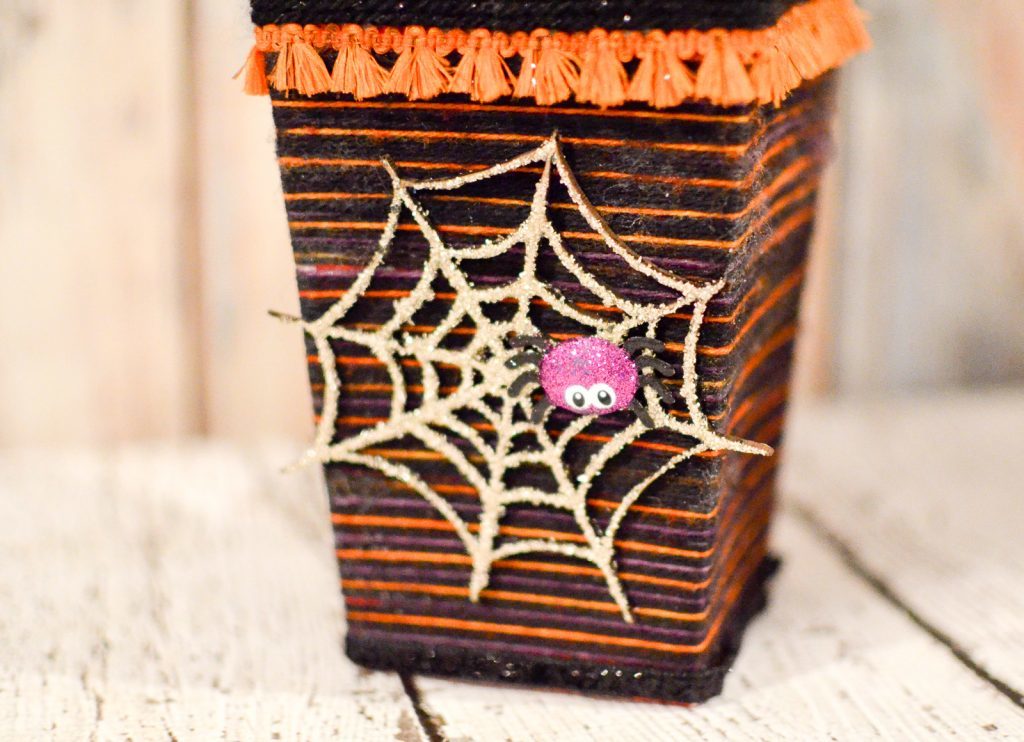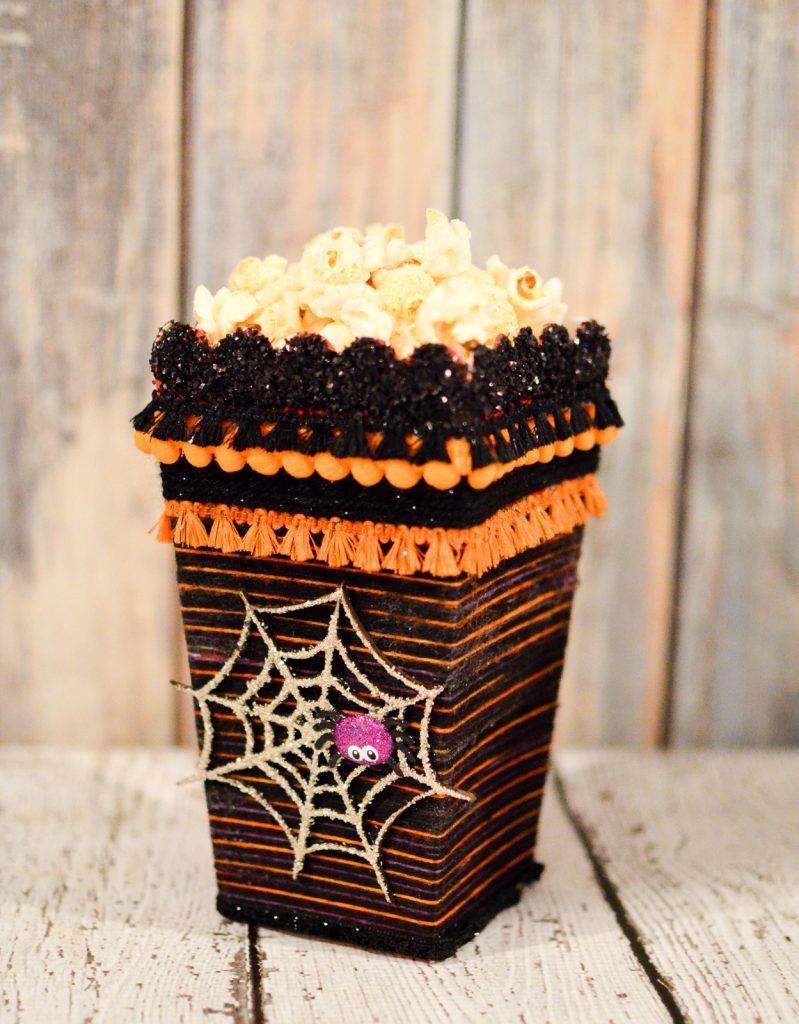 SaveSave