There was no way I could turn down the chance to participate in this year's Popcorn Box Party. I think I've started every post lately with "I love Halloween," but I do, and this is an especially fun challenge. A bunch of bloggers were given a popcorn box to do something Halloween themed. It could be a recipe or a craft, but it had to tie into Halloween. I've been obsessed with Halloween crafting, so I've had a tub of Halloween craft supplies sitting on my desk at all times. I started rummaging around and my Coffin Surprise Popcorn Box was born!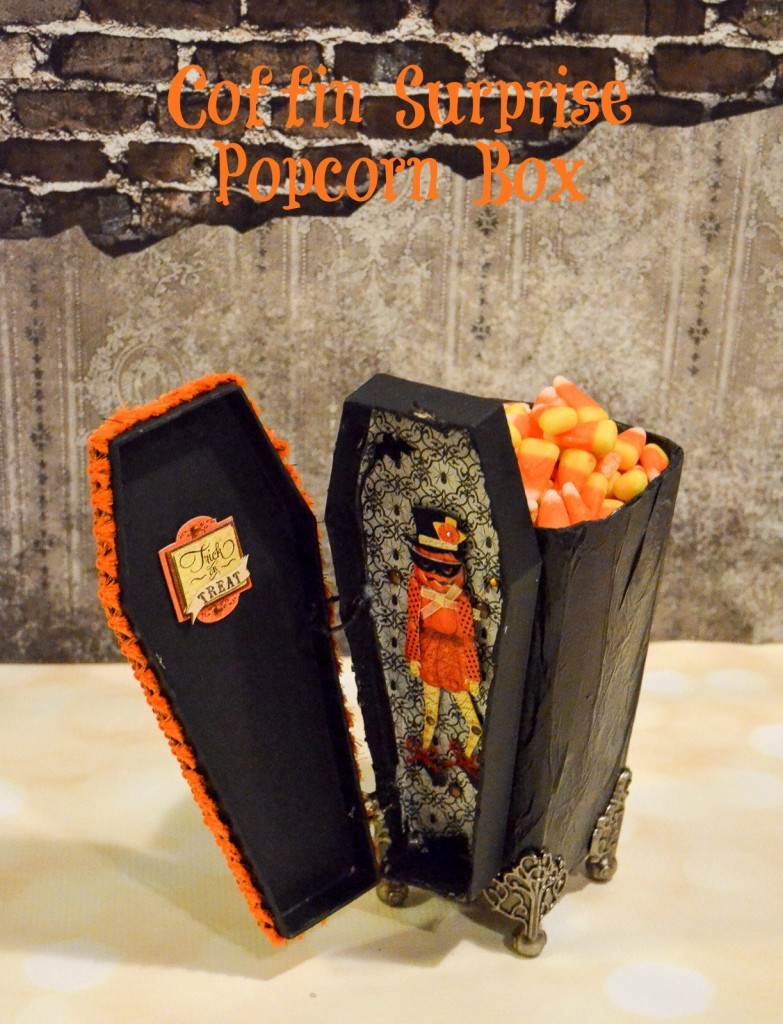 We all started out with the same popcorn box.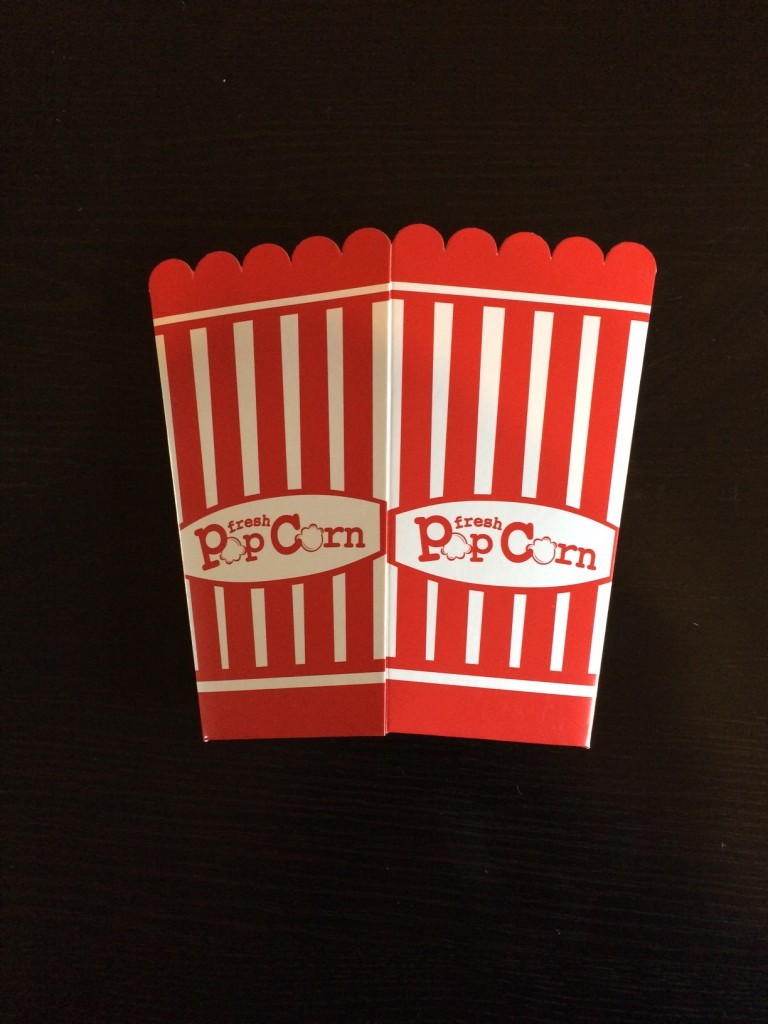 I pulled out some Halloween papers and decoupaged them on.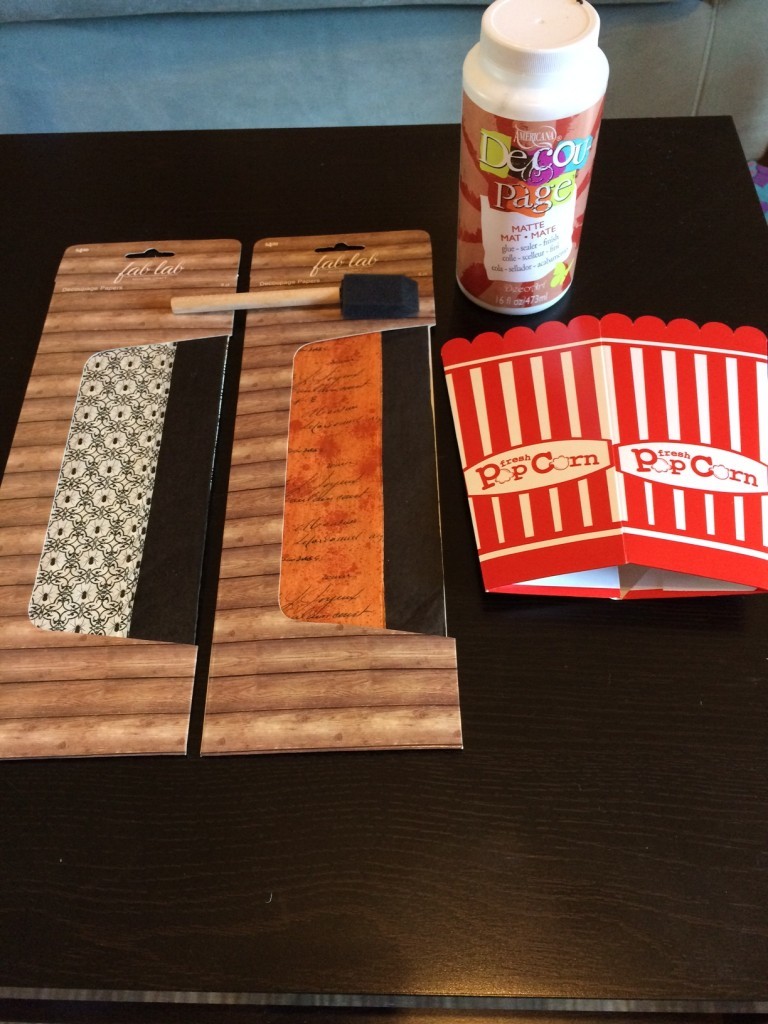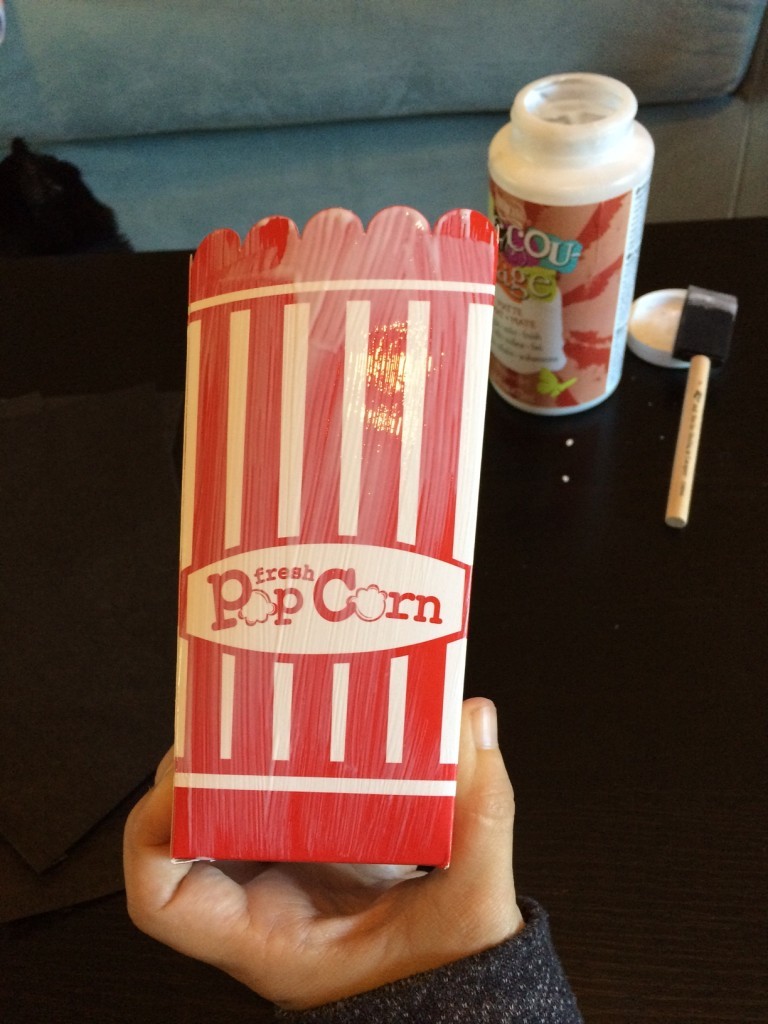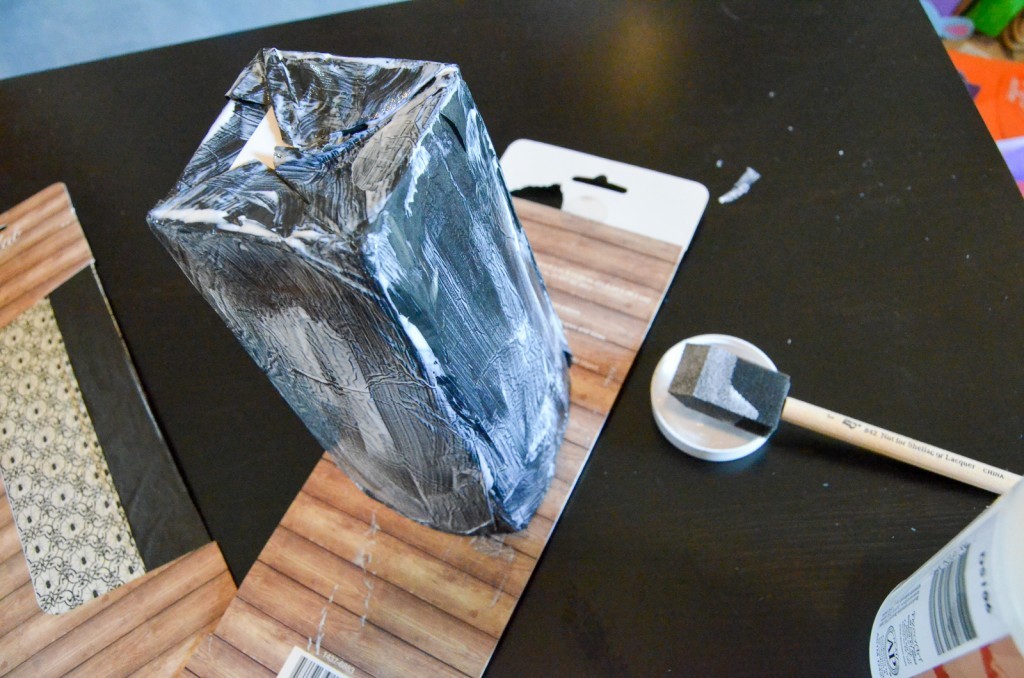 I've been totally obsessed with all things Tim Holtz lately and recently bought these awesome feet. I didn't have anything in mind for them until I realized that they'd be *perfect* for my popcorn box. I poked holes in the bottom of the box and attached the feet with brads.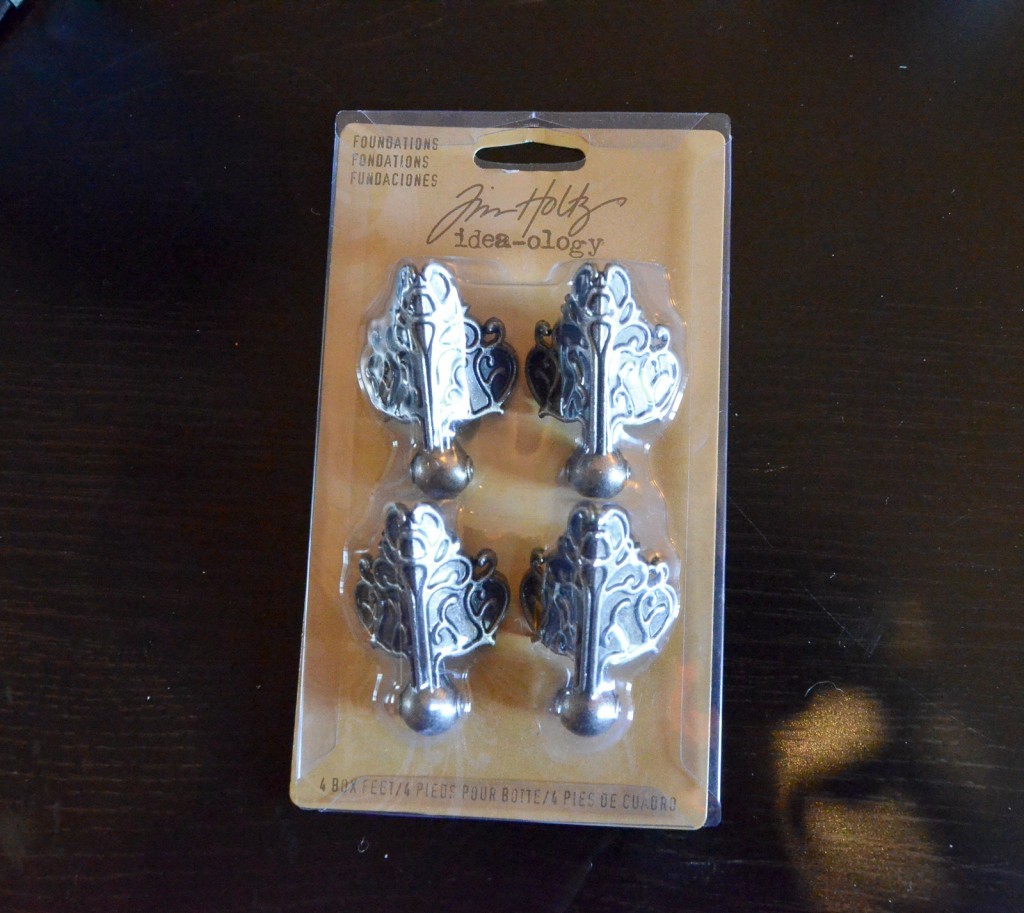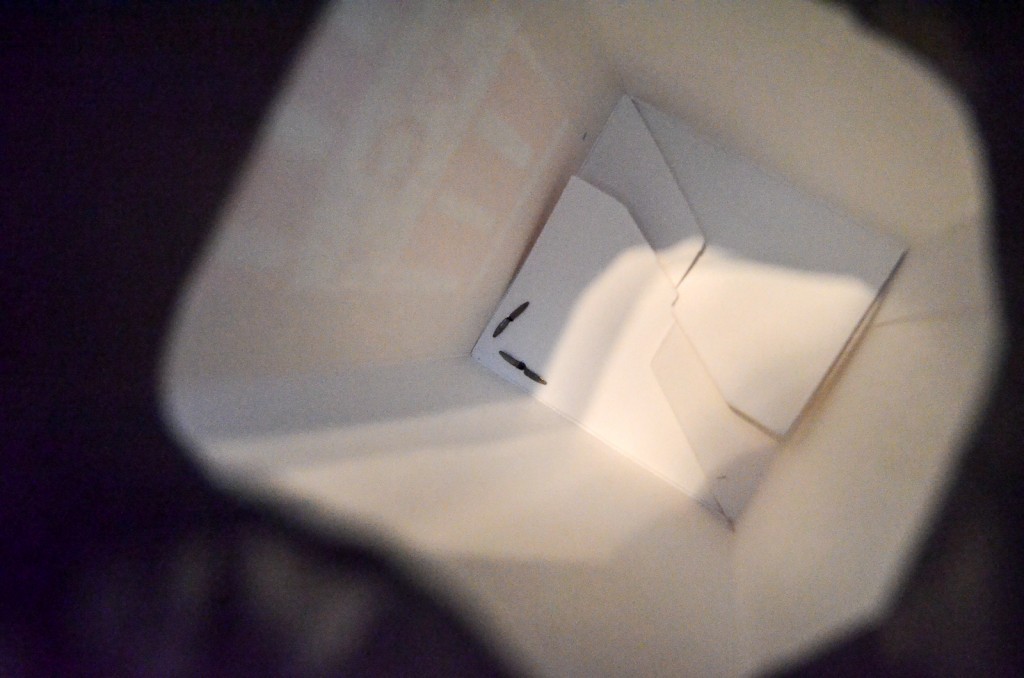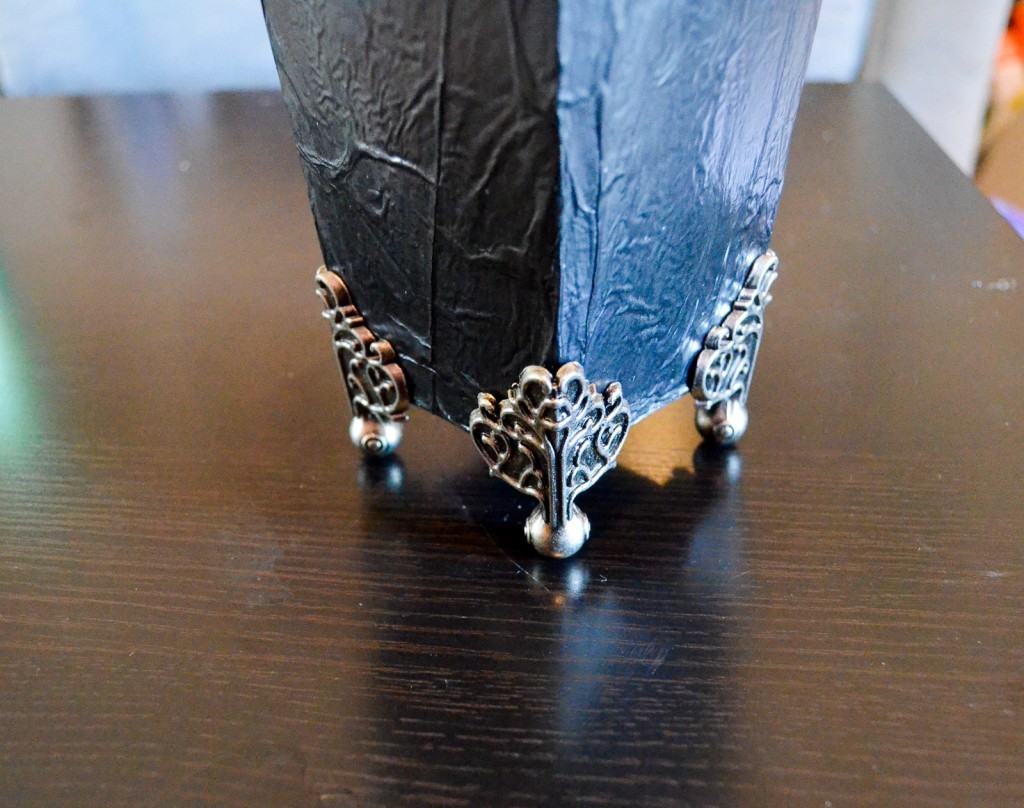 I had bought a couple of coffin boxes on a recent trip to JoAnn's just because I needed to have them. My poor husband puts up with a lot of that kind of shopping from me! I wanted to attach one to the front of my box, but I needed it to be a bit thinner, so I trimmed down the base of the coffin. I then poked holes where I wanted them to be attached to each other and inserted a ring.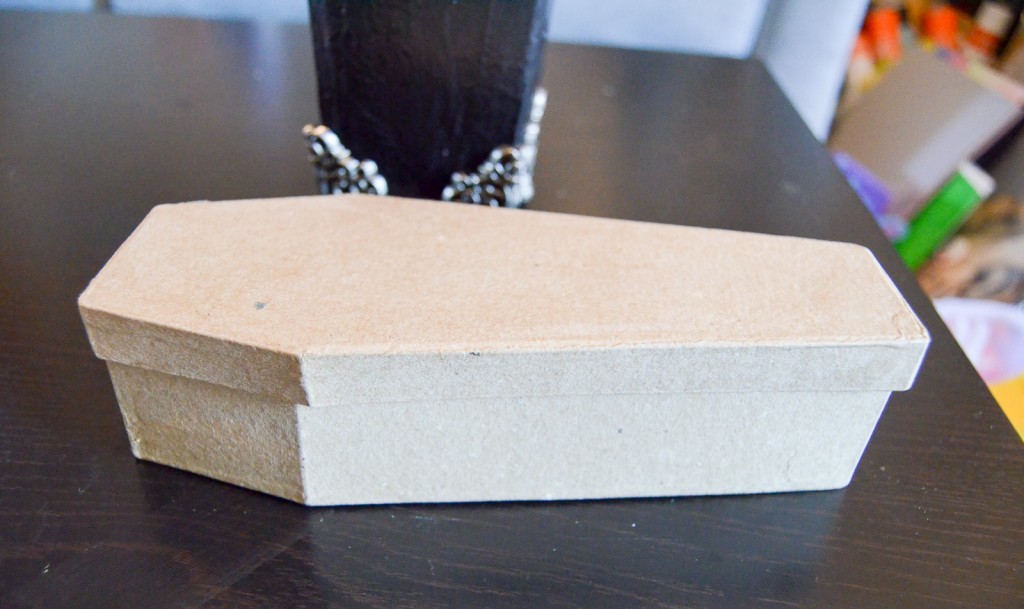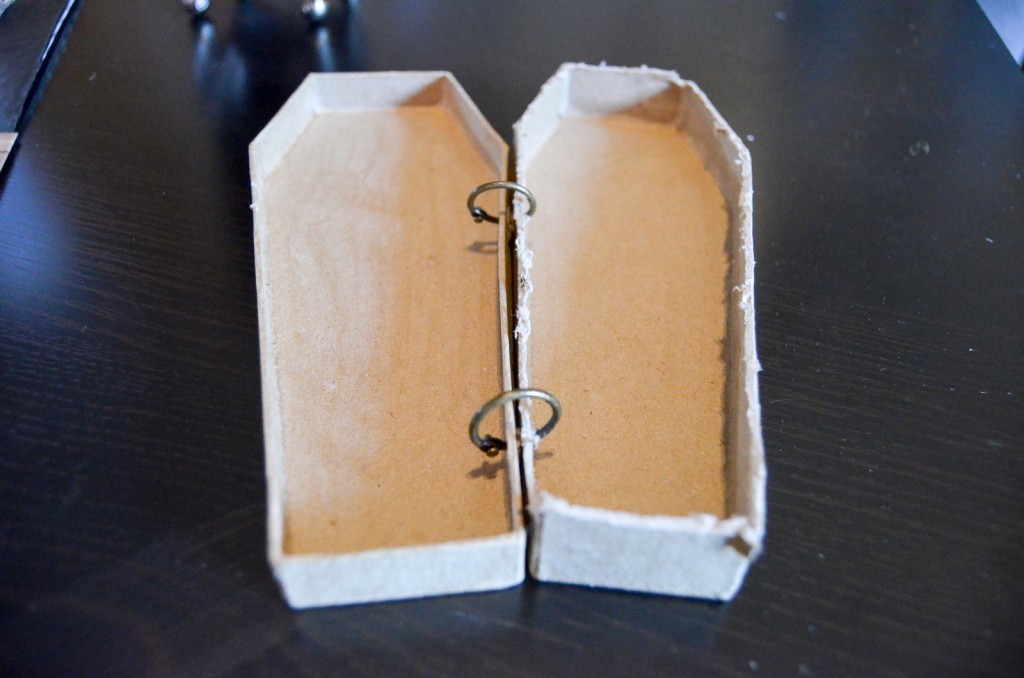 I painted the coffin black. Using decoupage, I painted around the rim of the coffin lid and attached a fun bit of trim.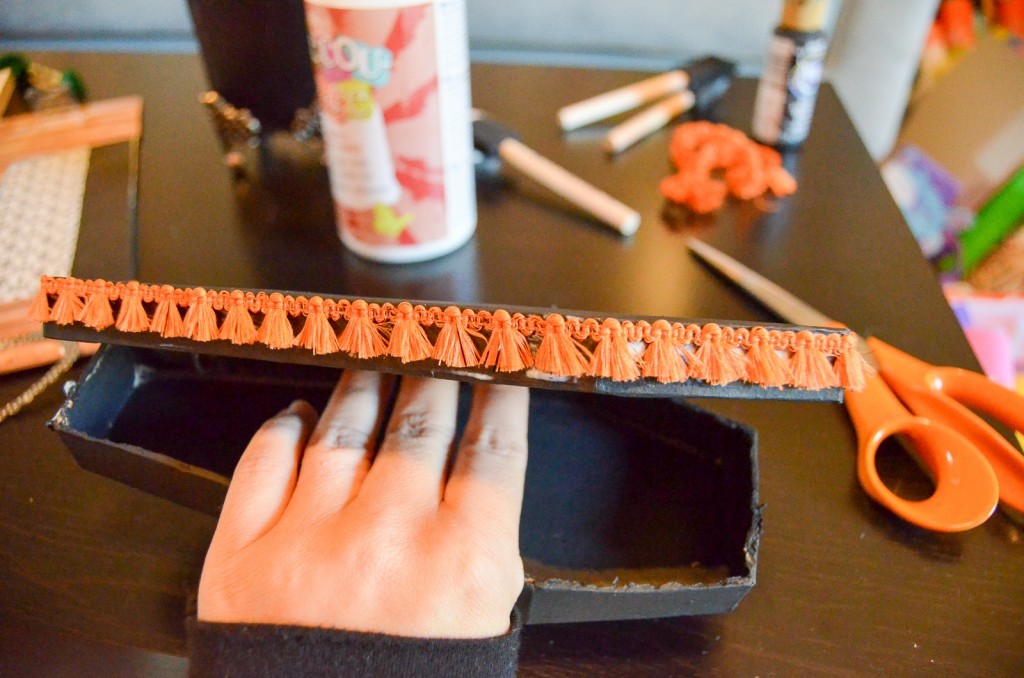 I was really debating where on the scary spectrum I wanted to go with this. I covered the interior of the coffin base with another sheet of Halloween paper.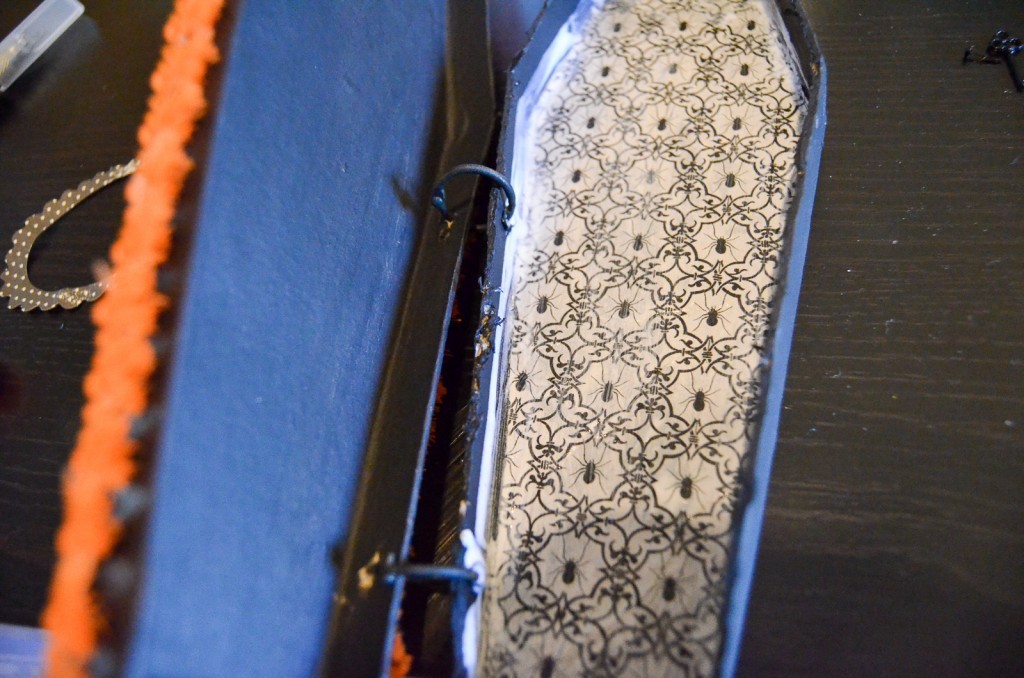 And then I found the perfect answer to my spooky dilemma. I found the cutest articulated Halloween characters and stuck one in the coffin.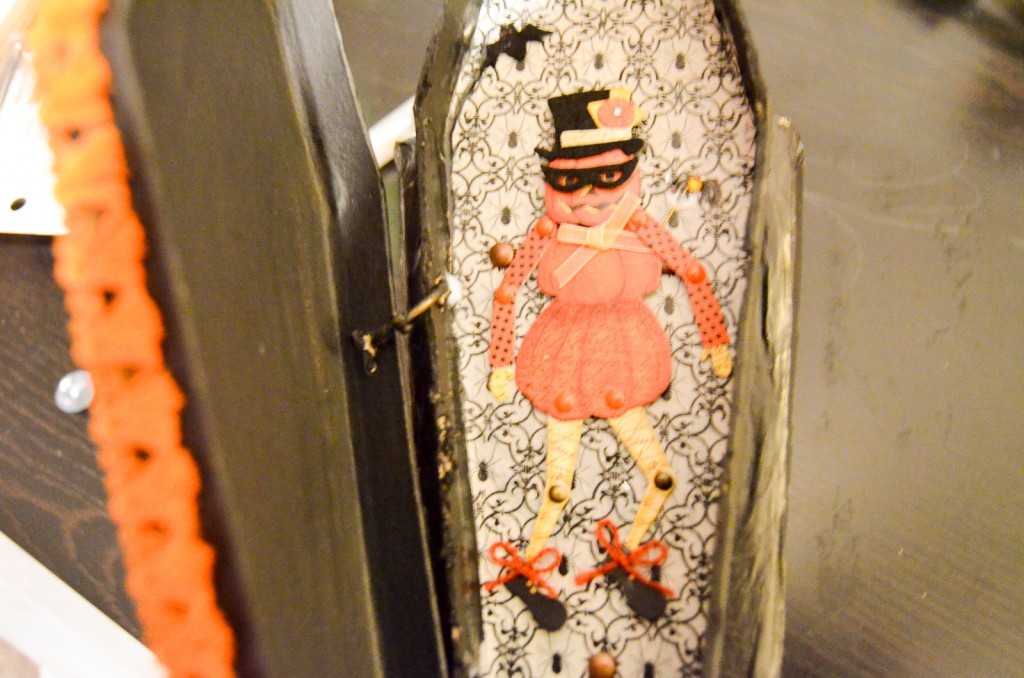 A few more Halloween stickers and embellishments, and the only thing left to do was attach the coffin to the box. Once again, I poked holes and used brads.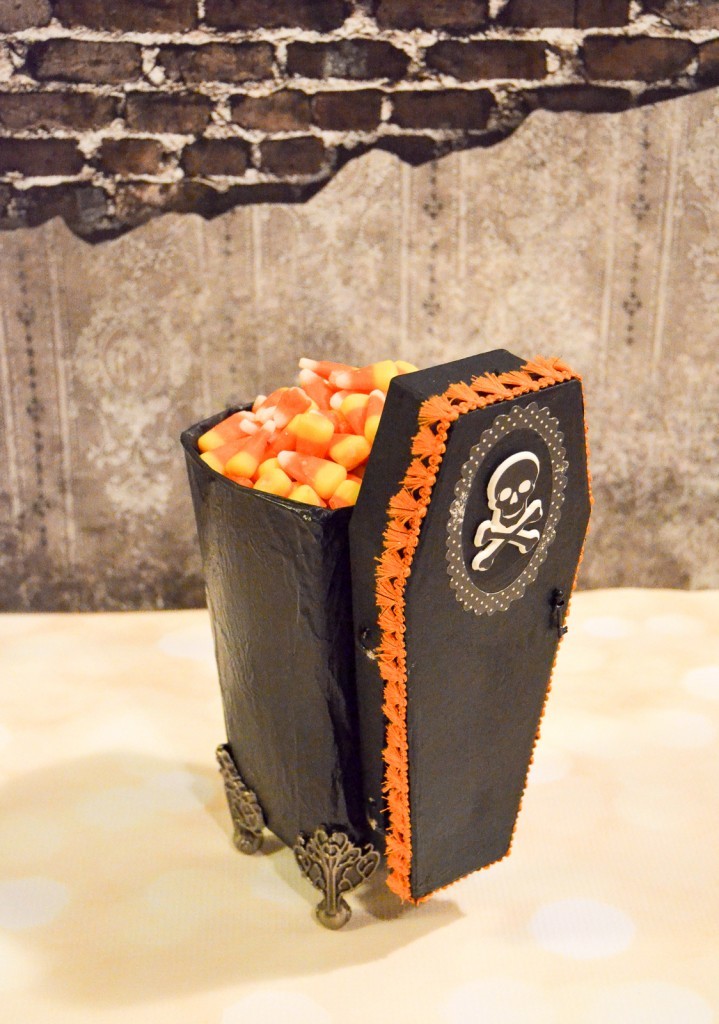 I am so tickled with how my Coffin Surprise Popcorn Box turned out! This was so much fun to make and was just a matter of playing around. It's one of those projects that I wish I could start over just because I had so much fun doing it. I filled my popcorn box with candy corn because the girls and I call this Candy Corn Season and enjoy it for all it's worth, but I think I'll add some fun Halloween pom poms to my box once the candy corn is finished.