Spell books are totally necessary for Halloween. True story. And just in case you don't have one, I have a fun way to create your own! I first shared my Halloween Spell Book on See Vanessa Craft's 30 Days of Halloween Series, and now it's coming home.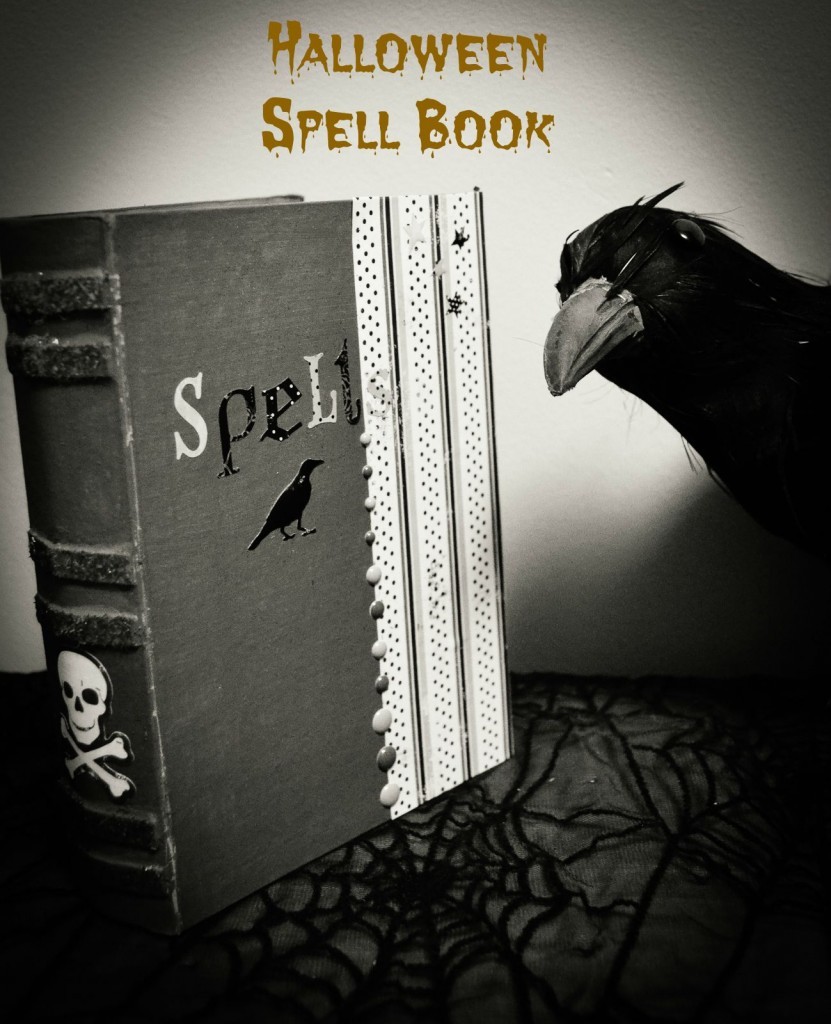 **This post contains affiliate links.**
You will need:
A quick trip down the scrapbooking aisle at JoAnn's will get you all the Halloween goodies you need!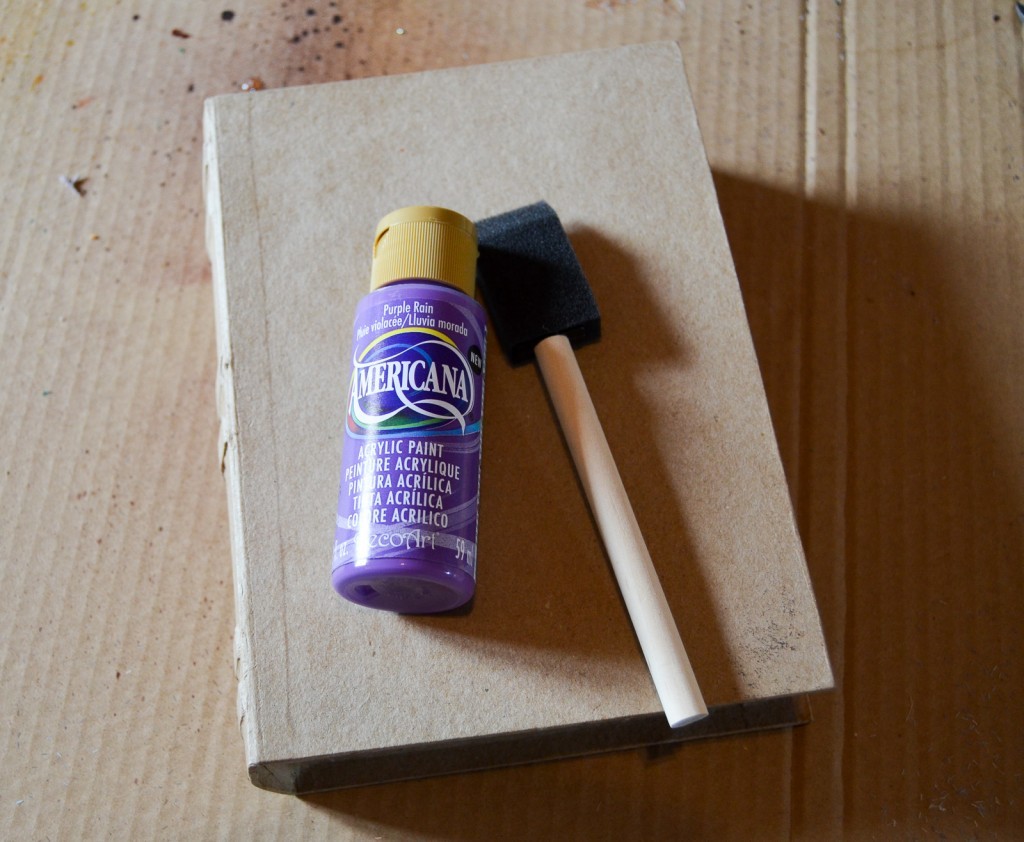 Paint your book purple. I used two coats. It doesn't take long to dry.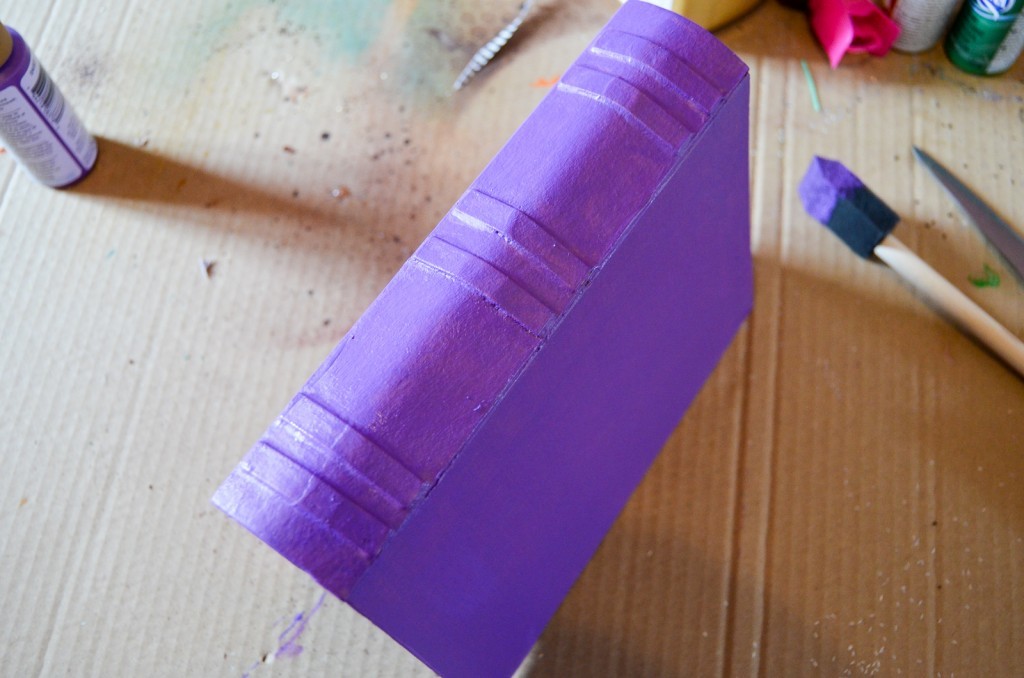 Choose one of your Halloween papers and cut it to size so that it fits 1/3 (roughly) of your book cover. Use decoupage to stick it on.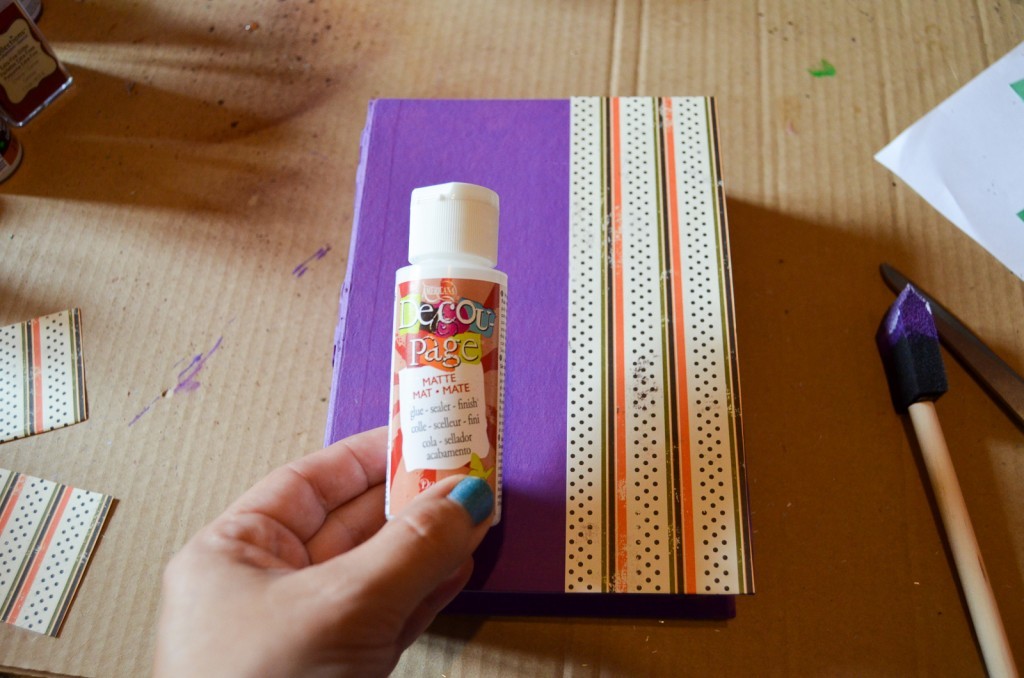 Put decoupage on the "stripes" of the book's spine. Sprinkle the glitter onto it. When it's dry, brush any excess glitter off and put a top coat on. Add a Halloween embellishment (I used a skull cutout).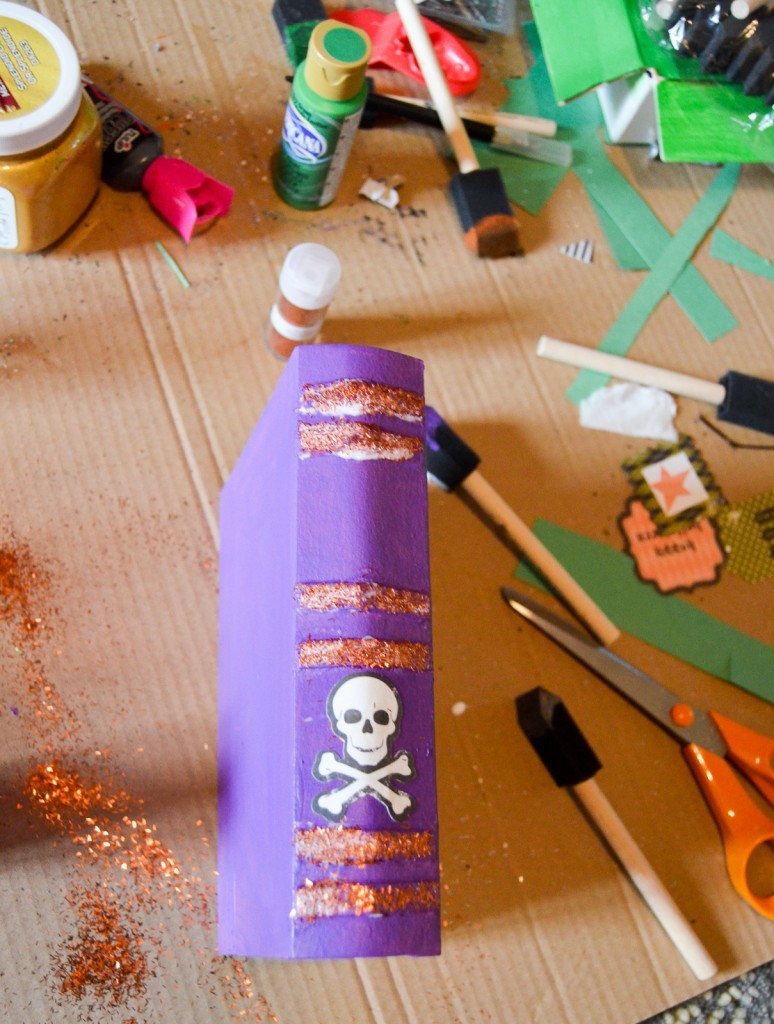 Using your letter stickers, write "spells" across the front. I then added some Halloween colored dots and stars to complete my cover. A crow was the final touch. I put a top coat of decoupage over everything.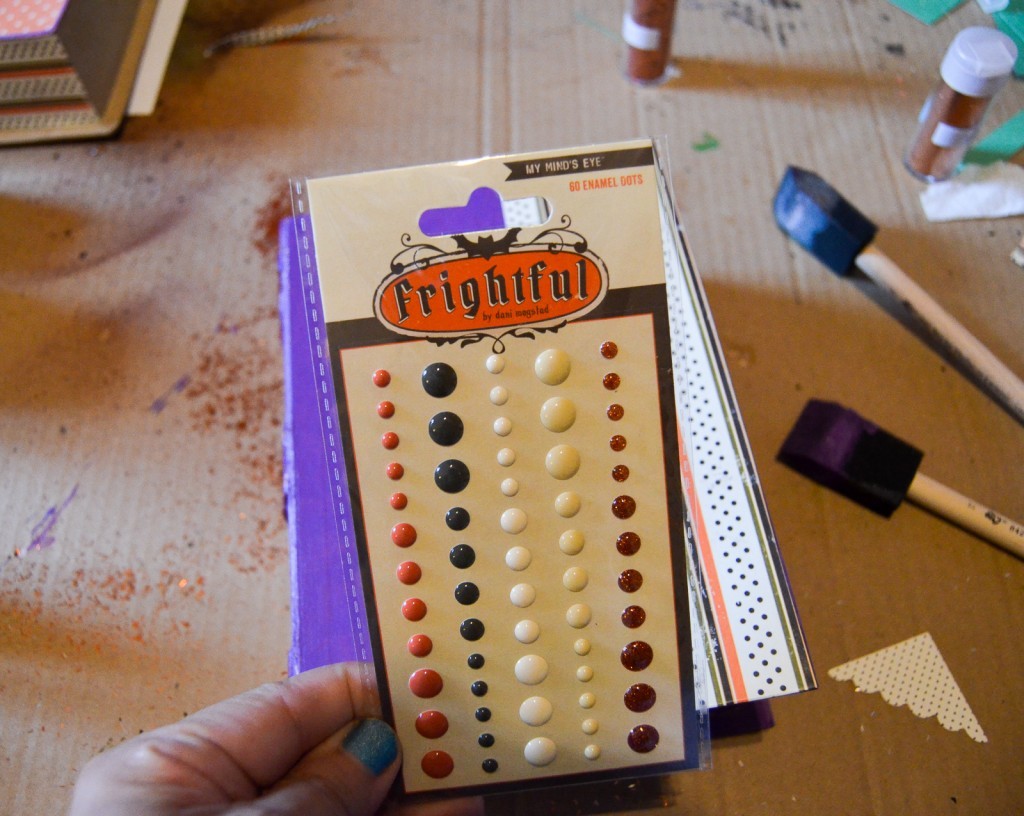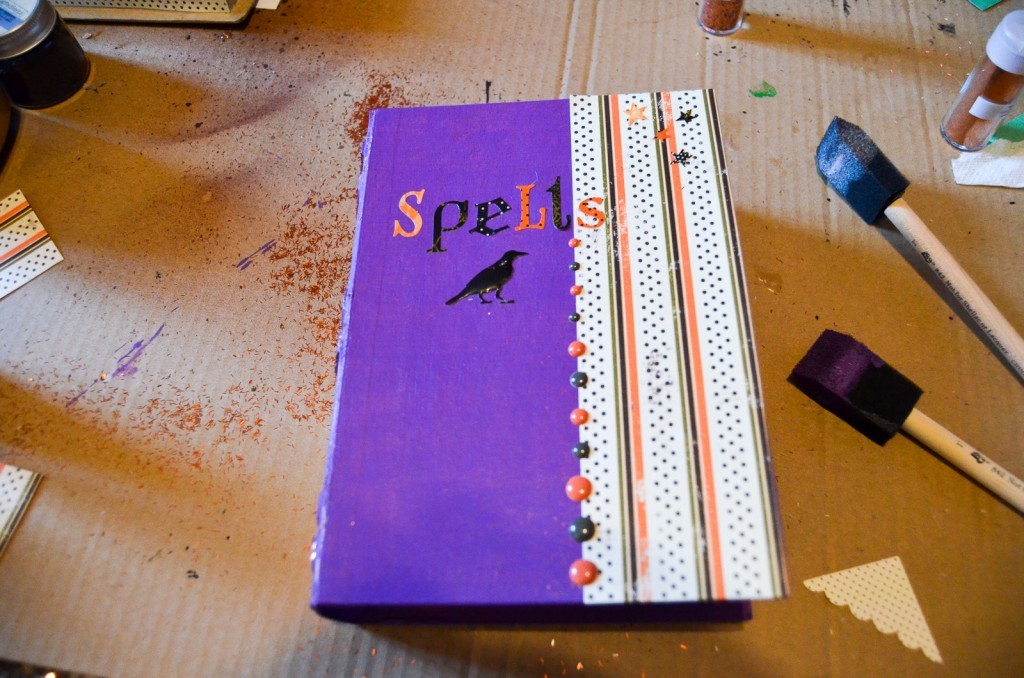 I added some more Halloween paper on the inside of the book, along with some potion bottle stickers. It was honestly hard to find a stopping point with this project!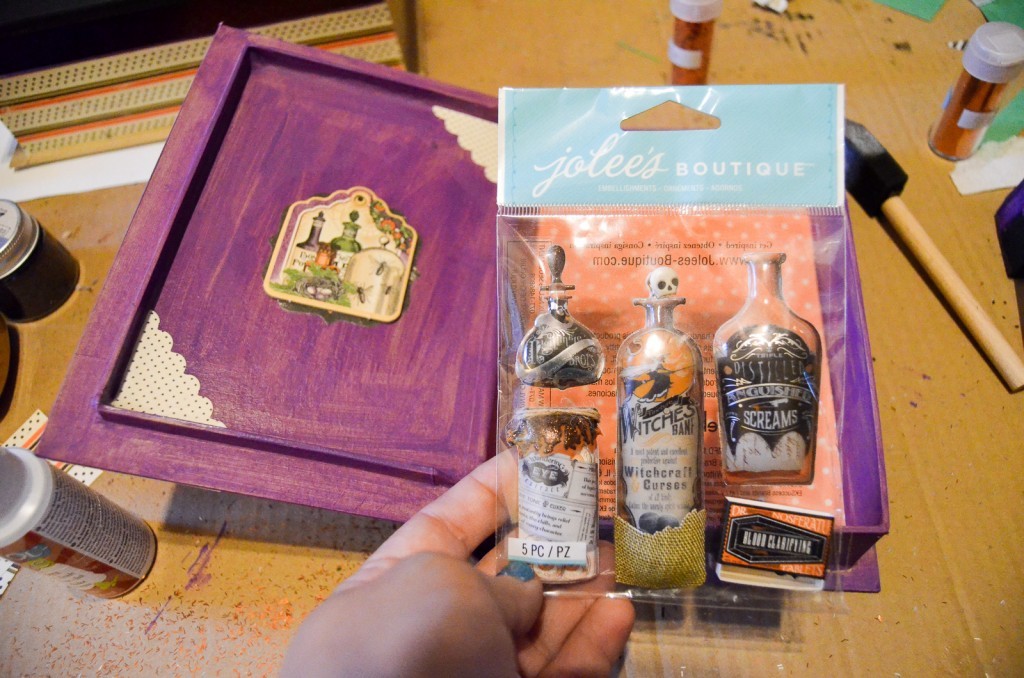 There you have it! You now have an easy and awesome Halloween Spell Book that works with any kind of Halloween decor. You can see how easy it would be to customize it to your Halloween taste. I can tell you right now that this won't be the last book you see from me!