I'm trying to behave myself and decorate using items that I already have in the house. I've been working on emptying out closets and organizing my stash of craft supplies, and came across three random lampshades. I have no memory of purchasing them or seeing them before, but they were sitting nicely with some other long forgotten bits and pieces and I thought they would be the perfect addition to a boring corner of the living room. I raided my fabric and trim stash and created Halloween Inspired Lampshades.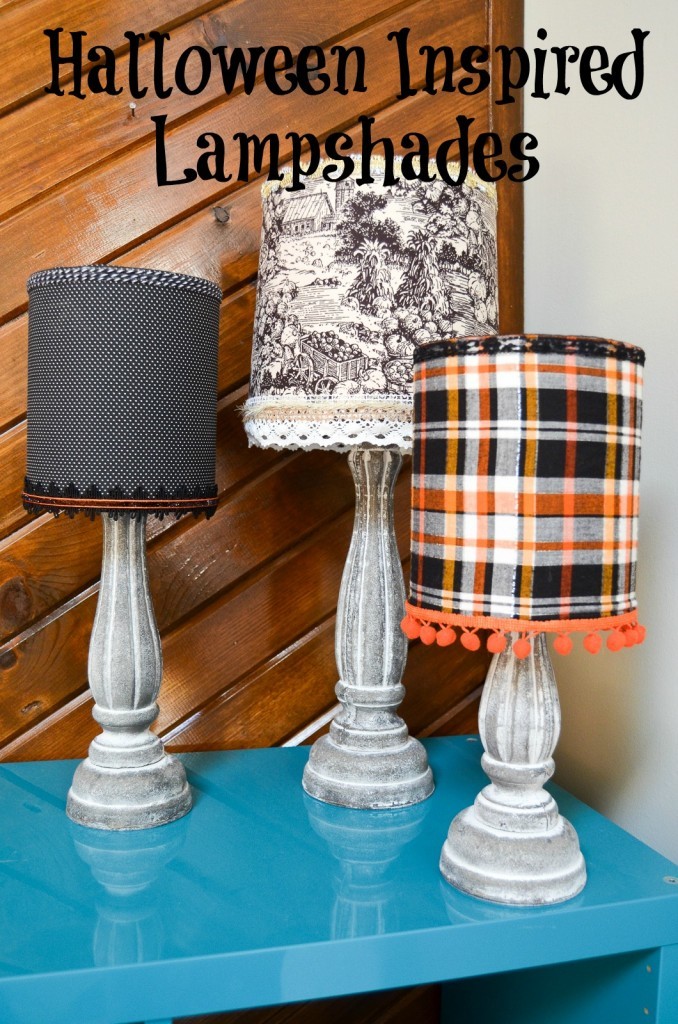 My lampshades had a piece of paper wrapped around them, so it was easy to use that as a template to cut out the right size fabric. Like I said, I'm not sure where they came from, but I suspect they were a craft store find. Any smooth lampshade will be fine for this, and I don't think the paper template is super important since you're just wrapping a piece of fabric around it. Anyway, I chose three Halloween/fall inspired fabrics to use. I wanted them to fit the season, but not to be too out there. I cut the fabric to fit each shade.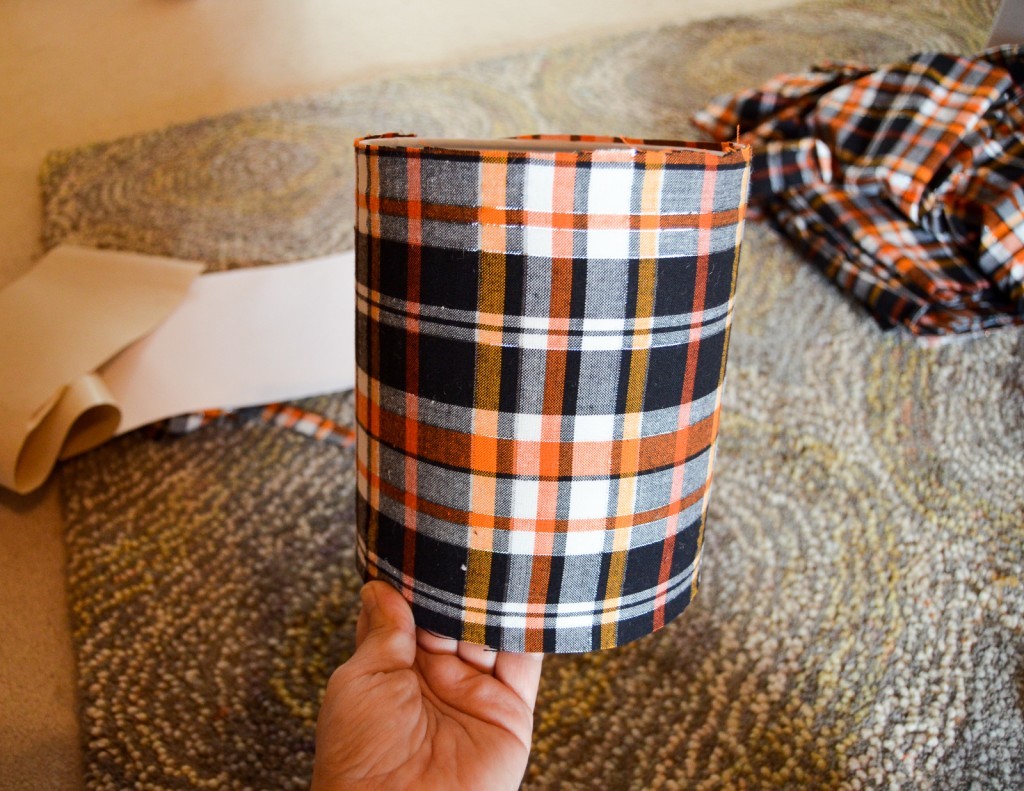 Using a hot glue gun, I glued the top and bottom of the fabric to the shade by folding to over the edges and gluing on the inside. I then used a variety of trim and glued it to the top and bottom of each shade. This covered up any unevenness and added a bit more depth to the lampshades.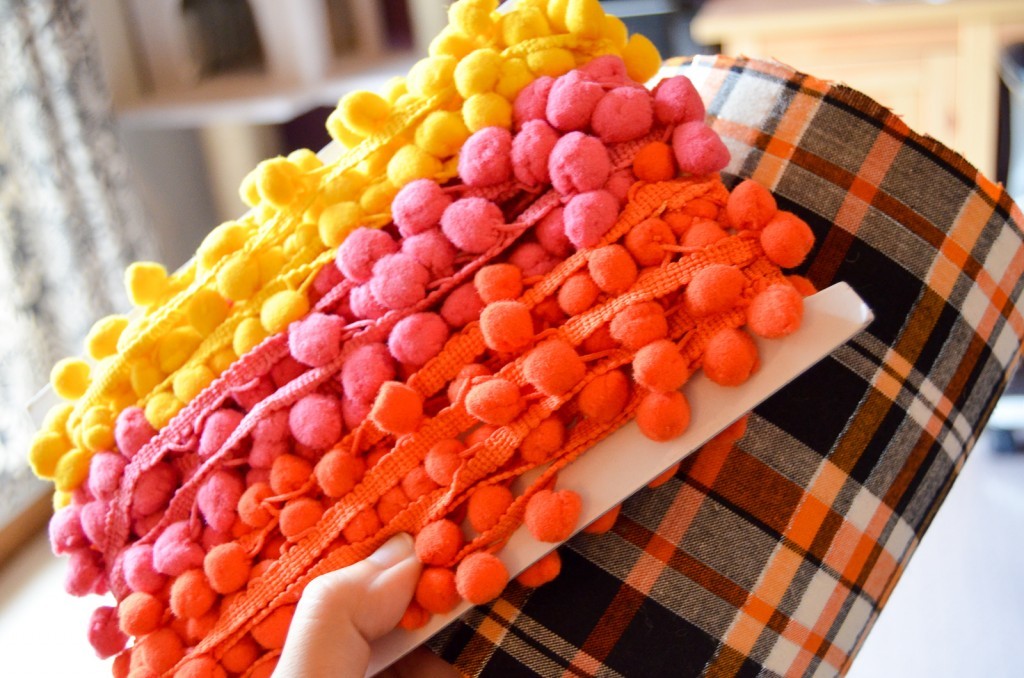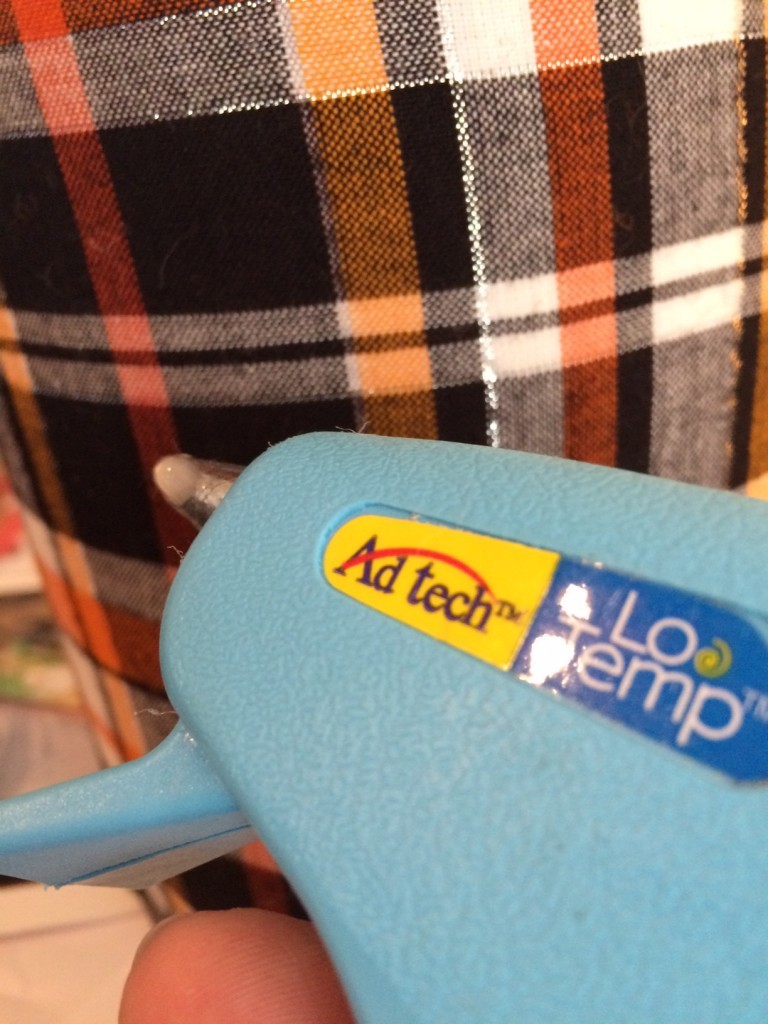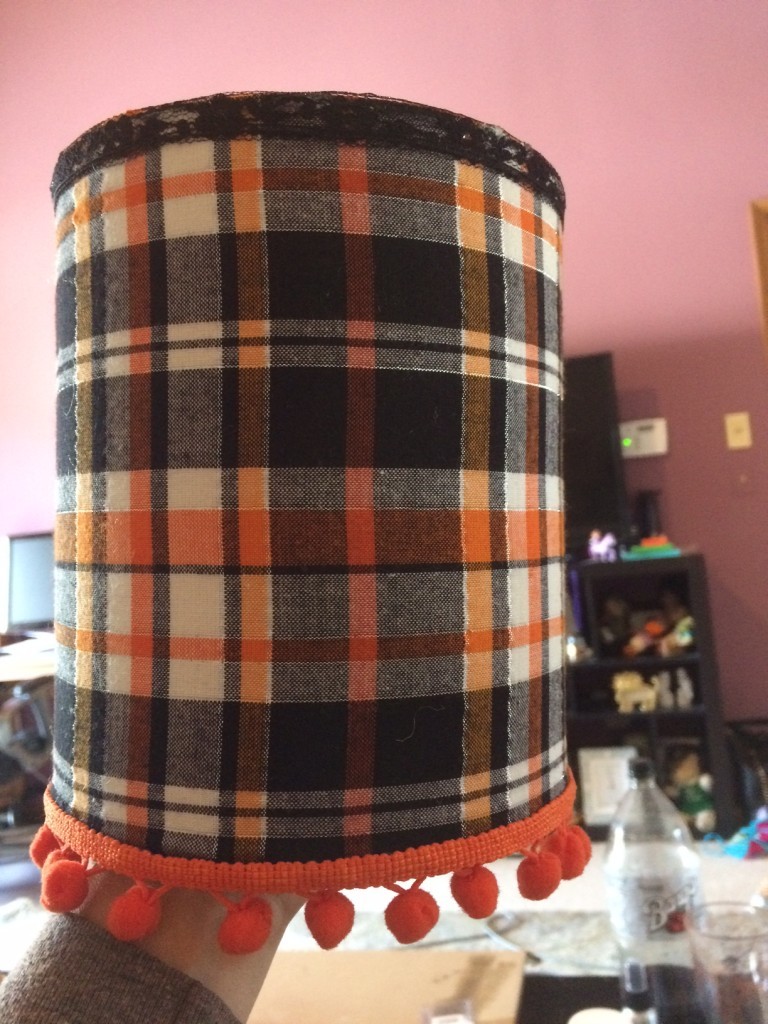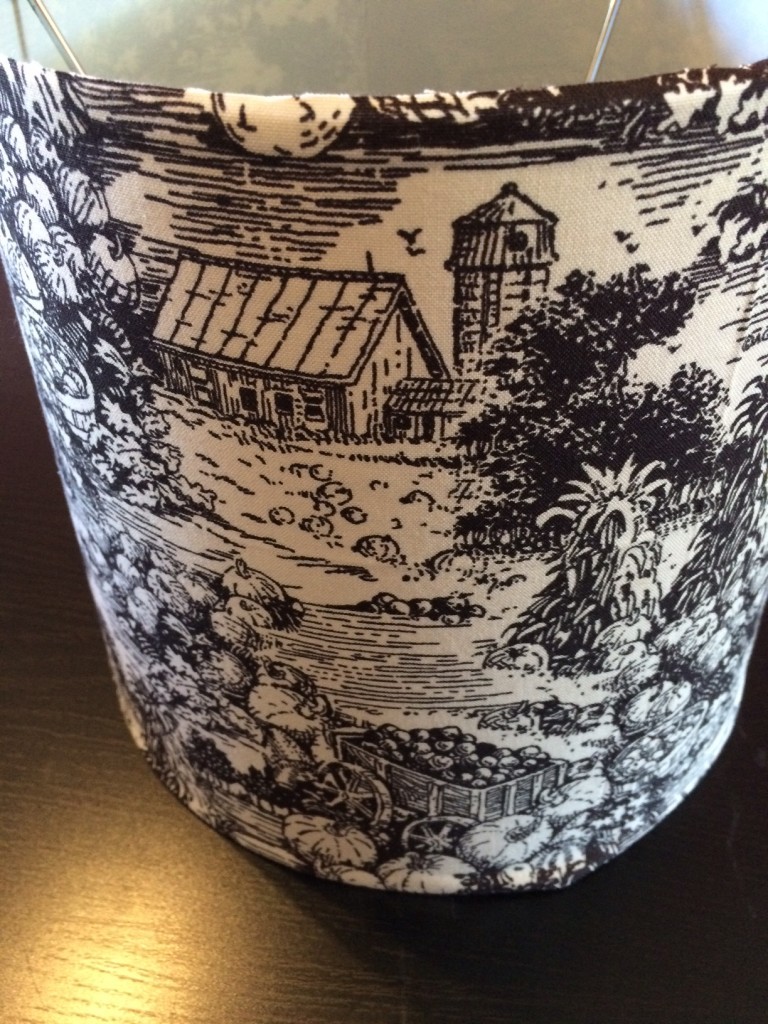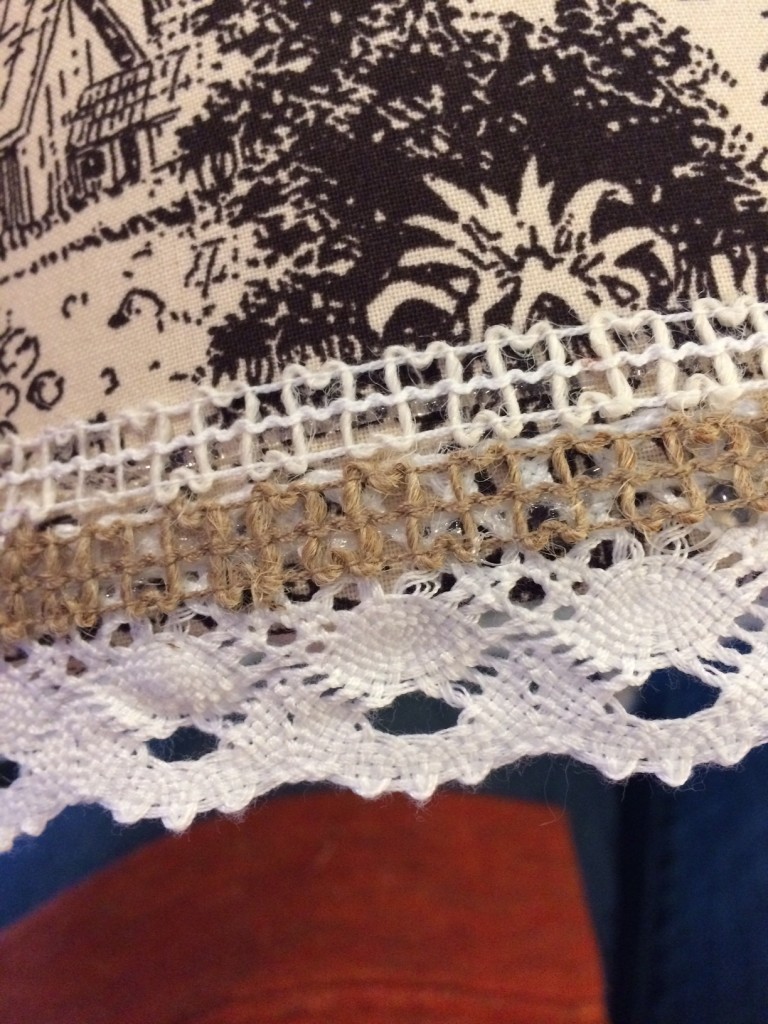 When I had finished my lampshades, I sat them on a trio of candlesticks and stuck a battery operated tea light inside. It gives off a nice flicker when the room is dark.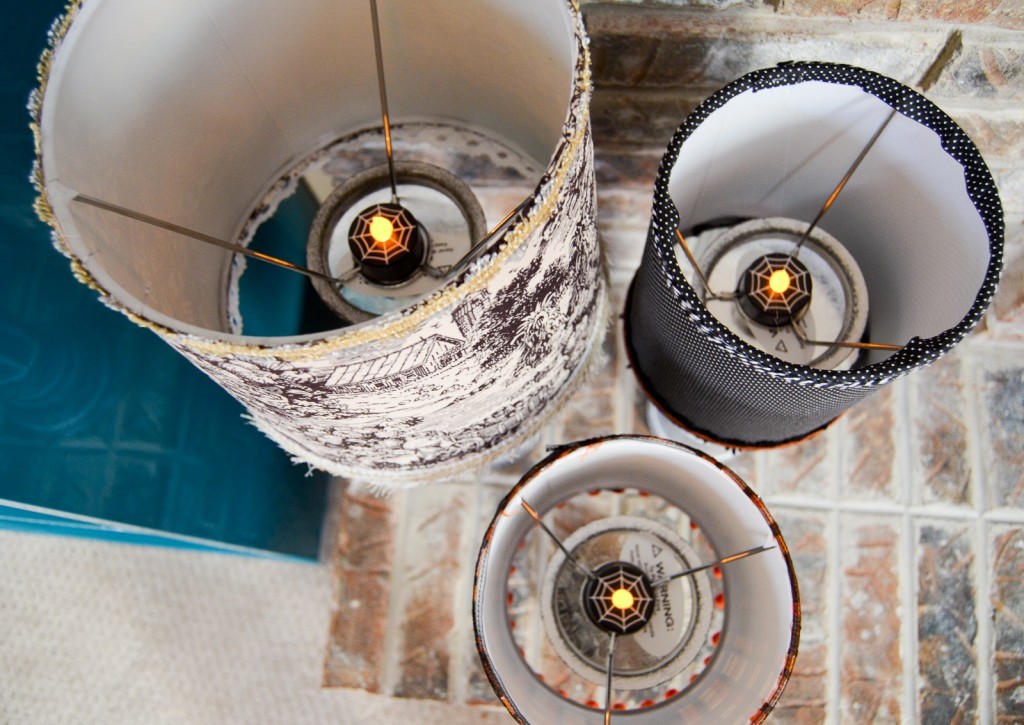 This was such an easy craft to make:
Cover the shade in fabric.
Glue it down.
Add fun trim.
Enjoy!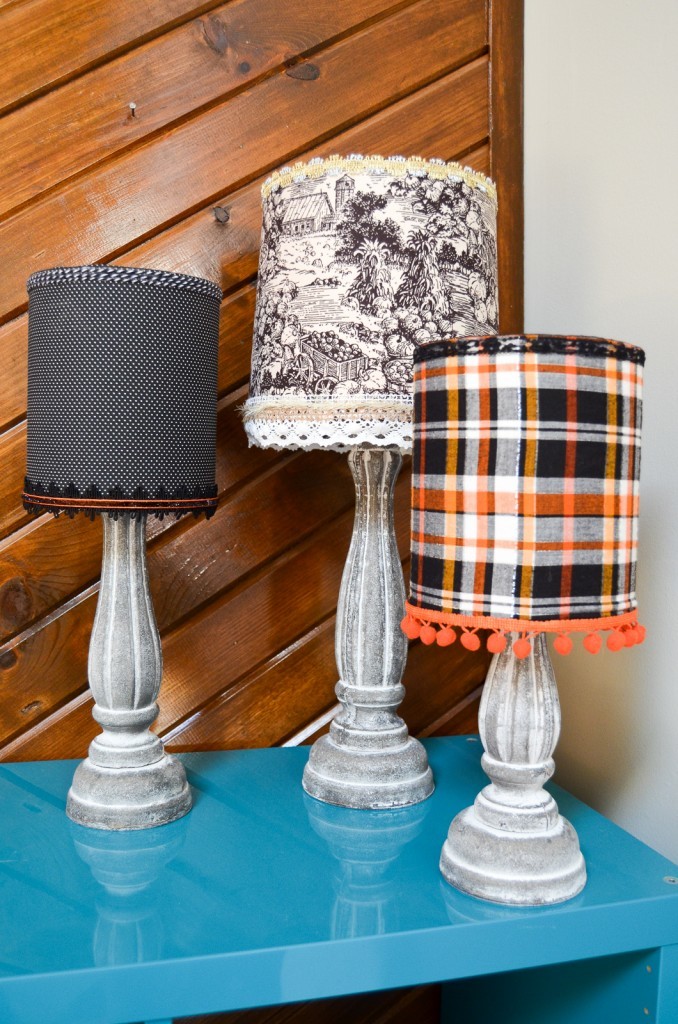 You could use this technique with old shades that you just don't like the look of anymore, too. It doesn't need to be a new shade! The sky's the limit on creating shades to fit your style. I love how easy it was to make a fun bit of decor with these Halloween Inspired Lampshades!