**This post is brought to you by I Love to Create and Blueprint Social. The opinions are my own.**
I love having my girls home during the summer. There's no stress about school and any schedule we have is completely of our own making. Sometimes, though, the weather just doesn't want to cooperate and it becomes hard to make plans. Rather than waste a day, the girls and I created our own party with a Summer Boredom Buster with Tie Dye. It's so easy to Tie Dye Your Summer with Tulip's One-Step Tie-Dye Kit!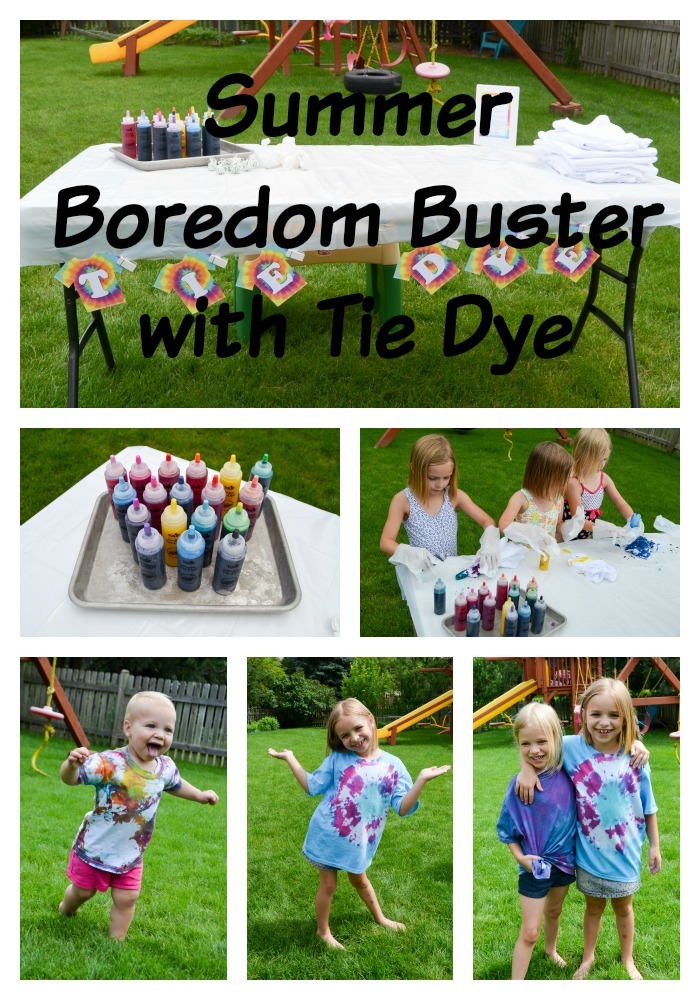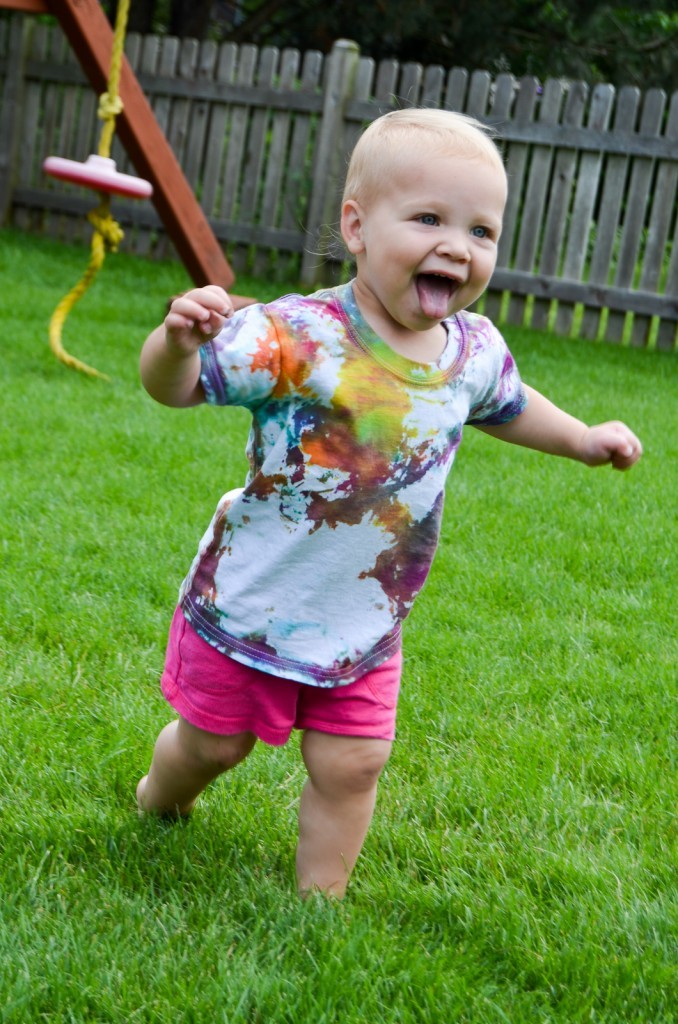 The One-Step Tie-Dye Kit is literally a party in a box. It has the dye, gloves, rubber bands, a disposable table cover, and project ideas. It makes it truly easy and mess free, which is no small feat with young kids!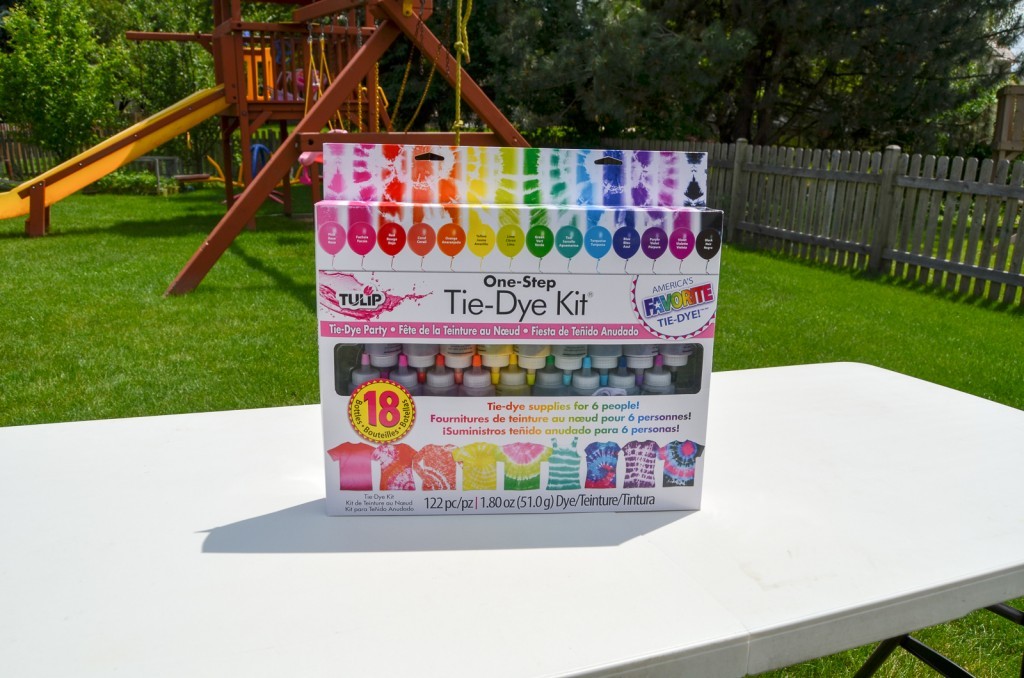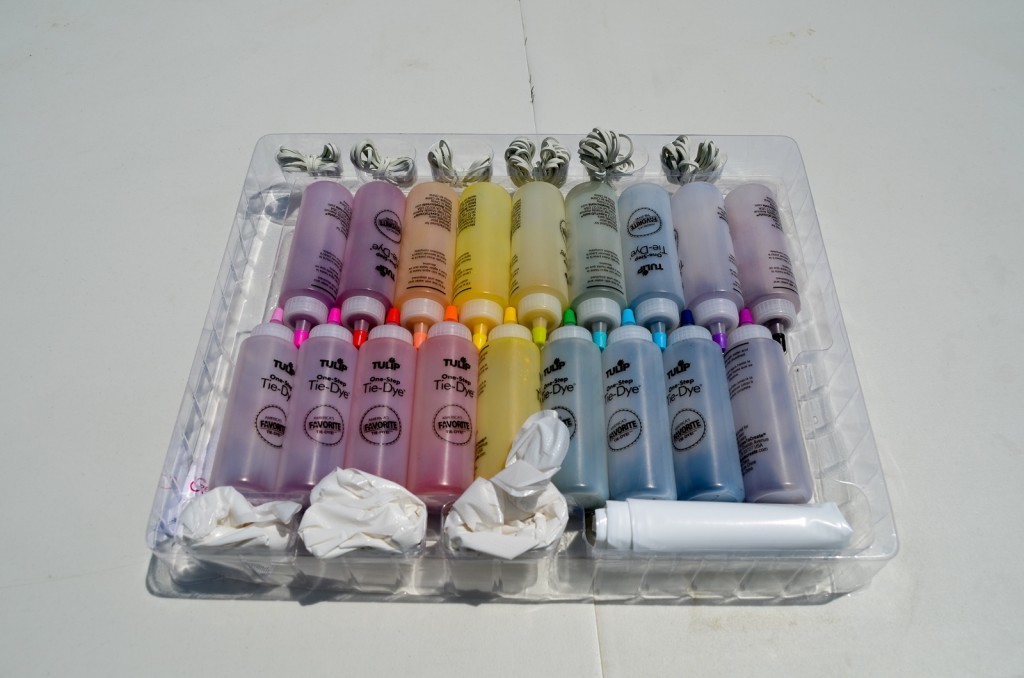 We set up a folding table in the yard and covered it with the disposable table covering. The t-shirts (bought separately), and instructions were placed on one end. After filling the dye bottles with water and shaking, we placed them on the table with the rubber bands and gloves. It was so easy to set up the tie dye stations–just a few minutes and we were ready to party! We even had great printables for our tie-dye station!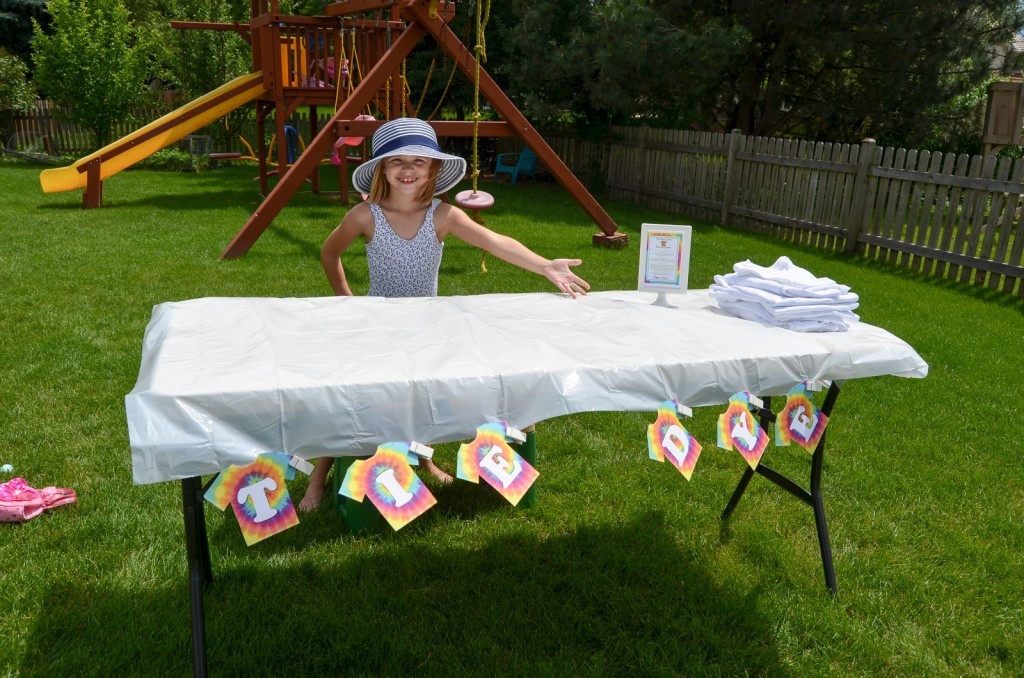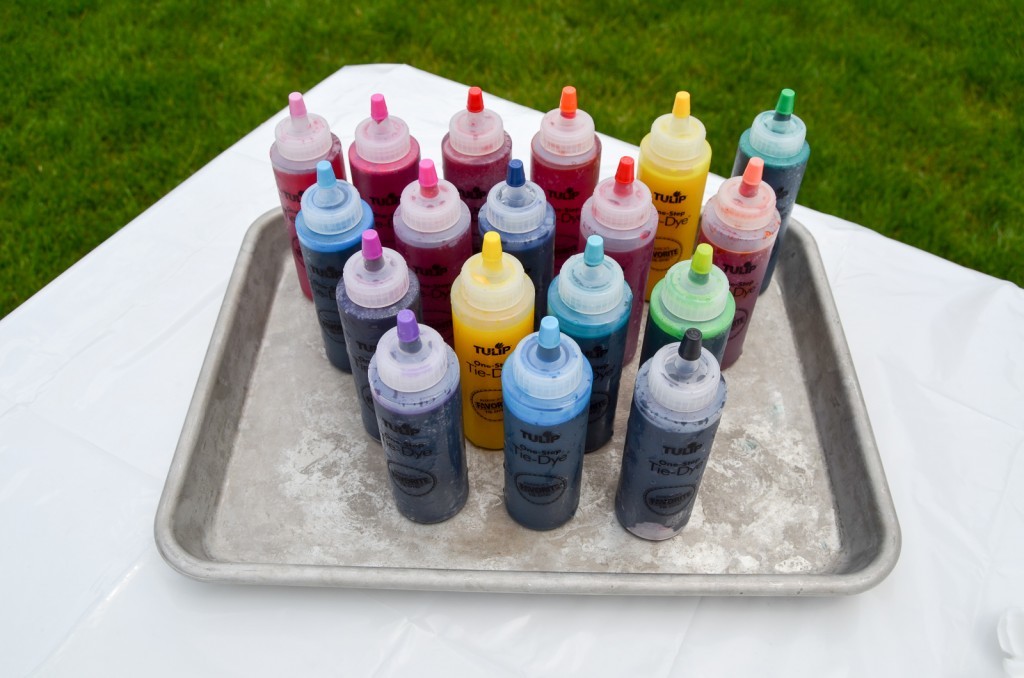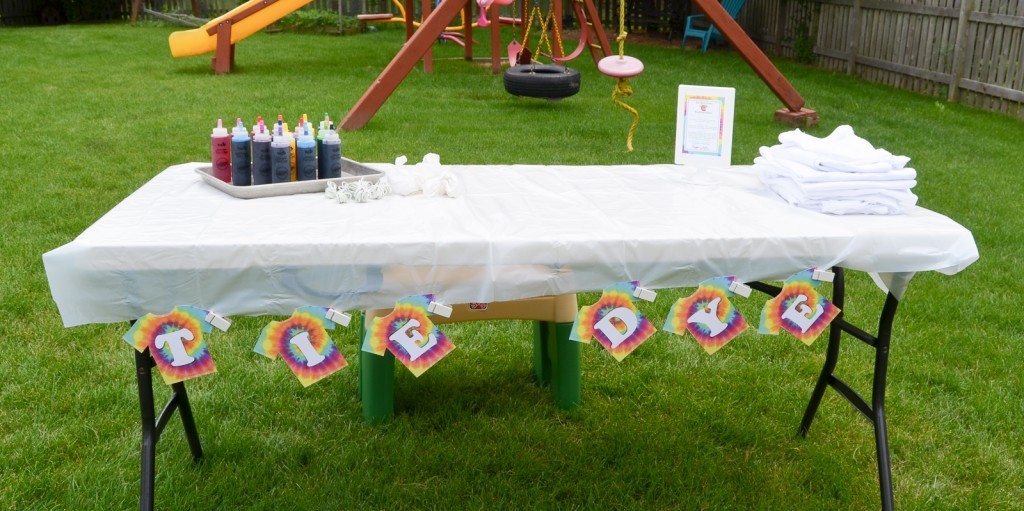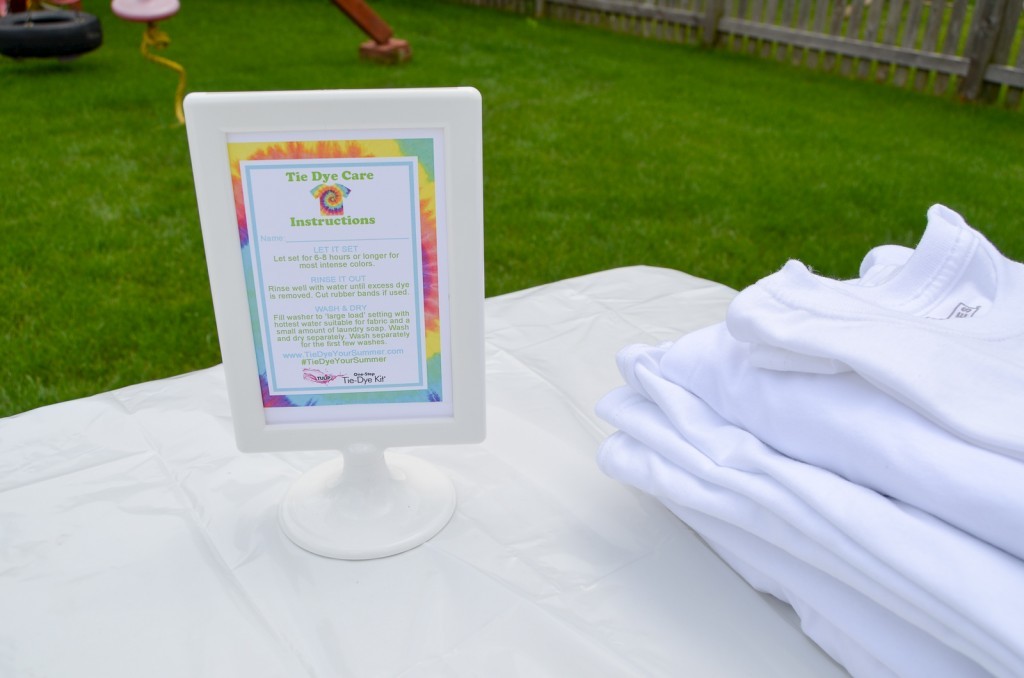 I've mentioned that this is mess free, right?? It's hard to believe that it's possible with tie dye, but it really is. The gloves are there for a reason. When your station is ready to go, make sure everyone has them on.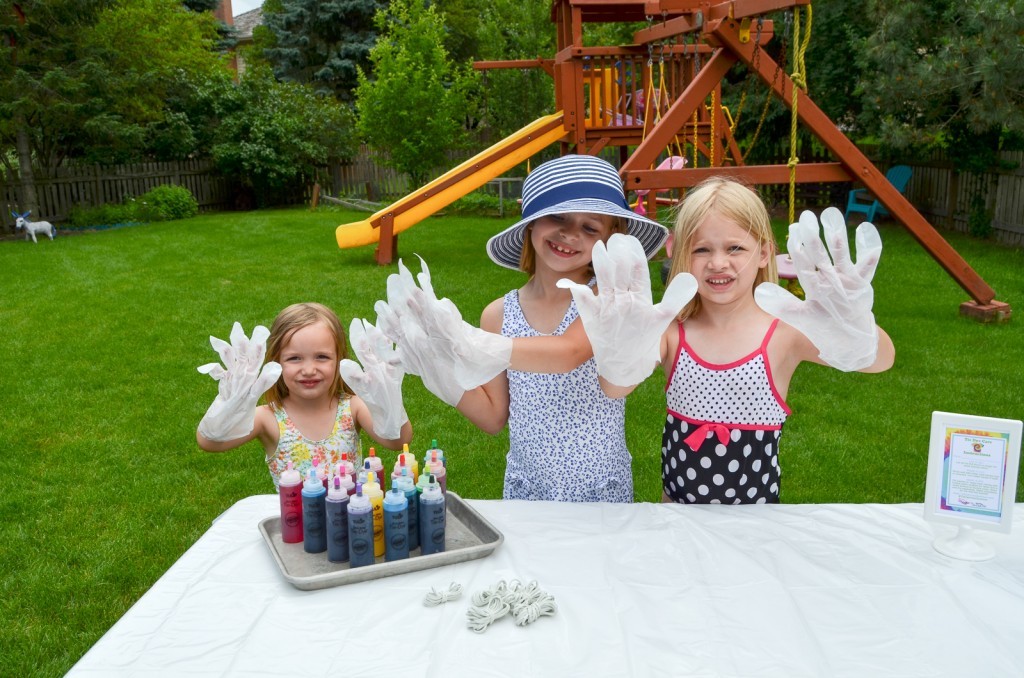 The sheet of project ideas is fantastic and gives you the info on how to create certain looks. The girls each picked out different ones and it was nice to have the instructions right there.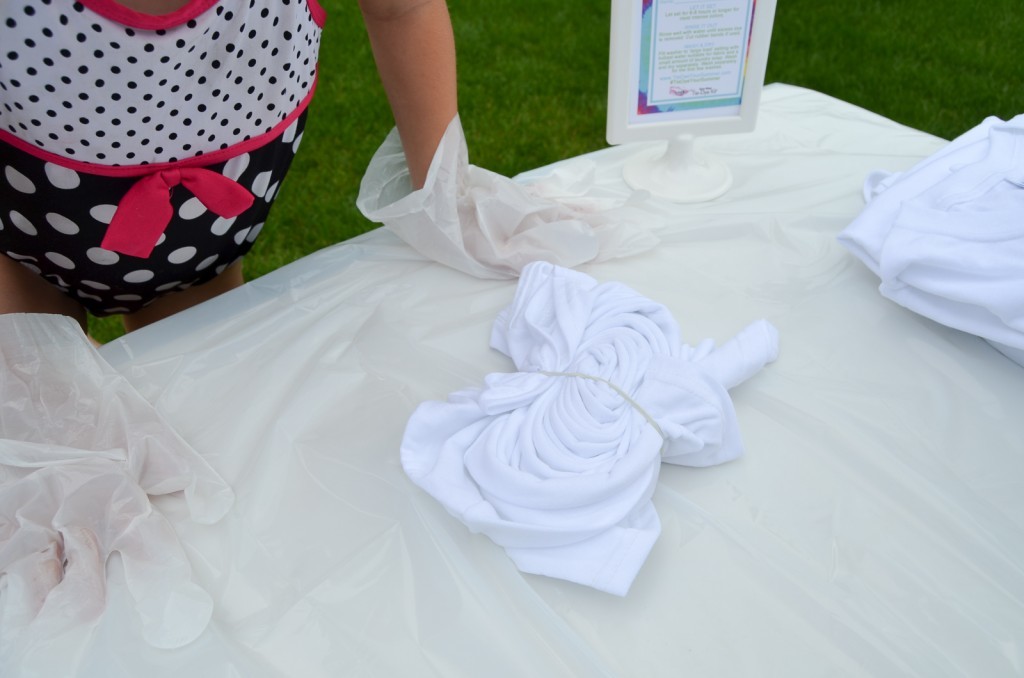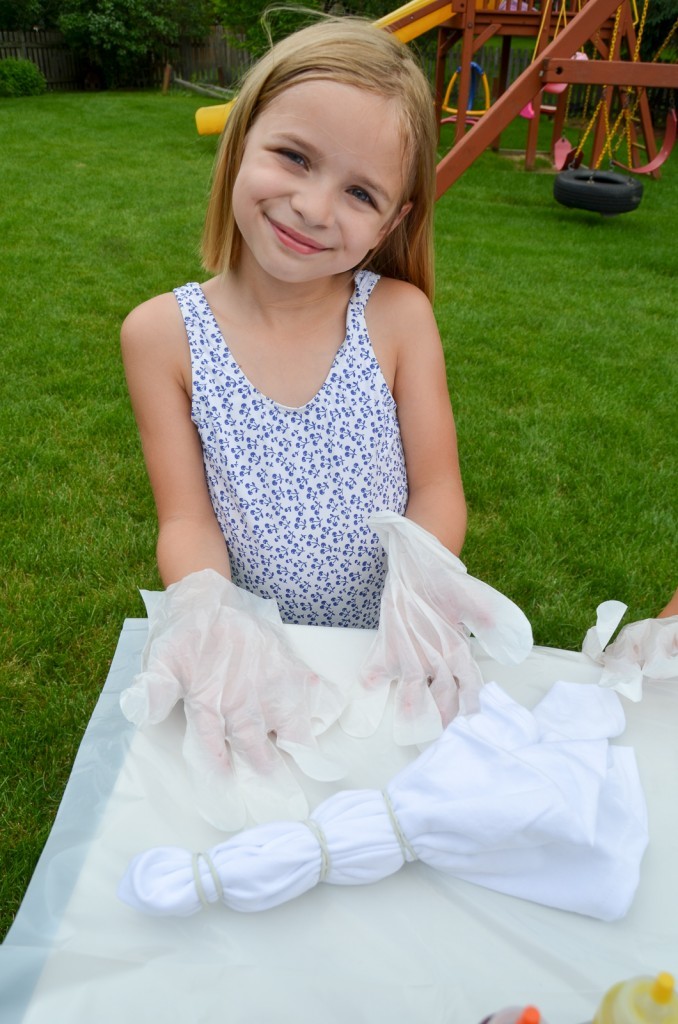 And then (drumroll please!), it was time to dye! The girls had a blast picking out colors and going to town on their shirts. They started out a bit timidly with the dye, but got braver with some reassurance that they were allowed and they couldn't mess up. Even as we were dyeing these, they were already talking about what they were going to dye next. I think I've very quickly found our go-to activity for the summer!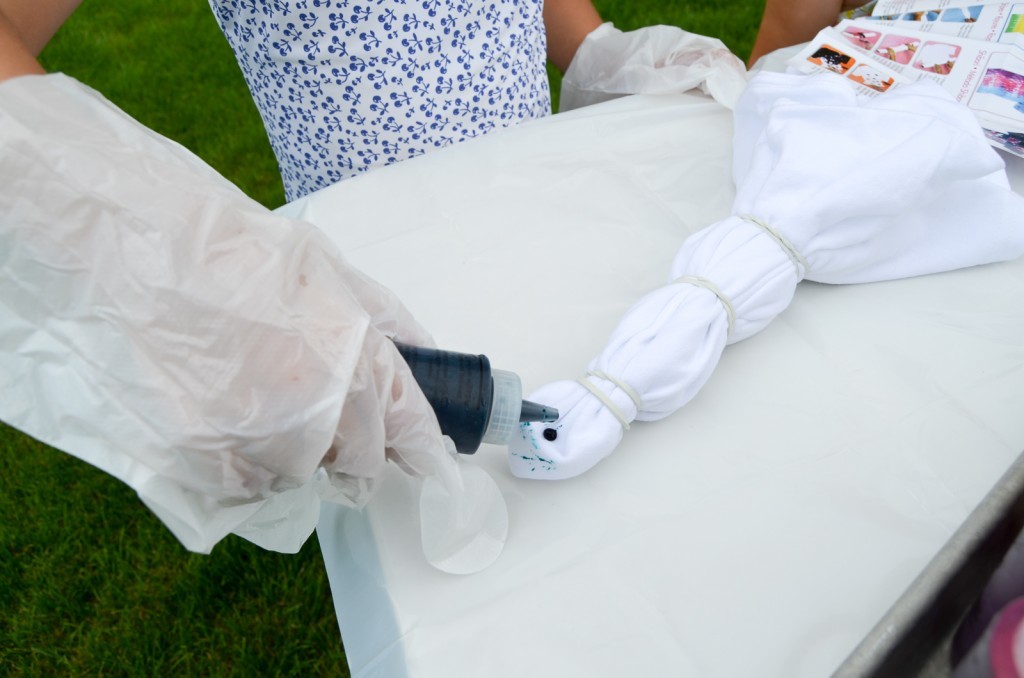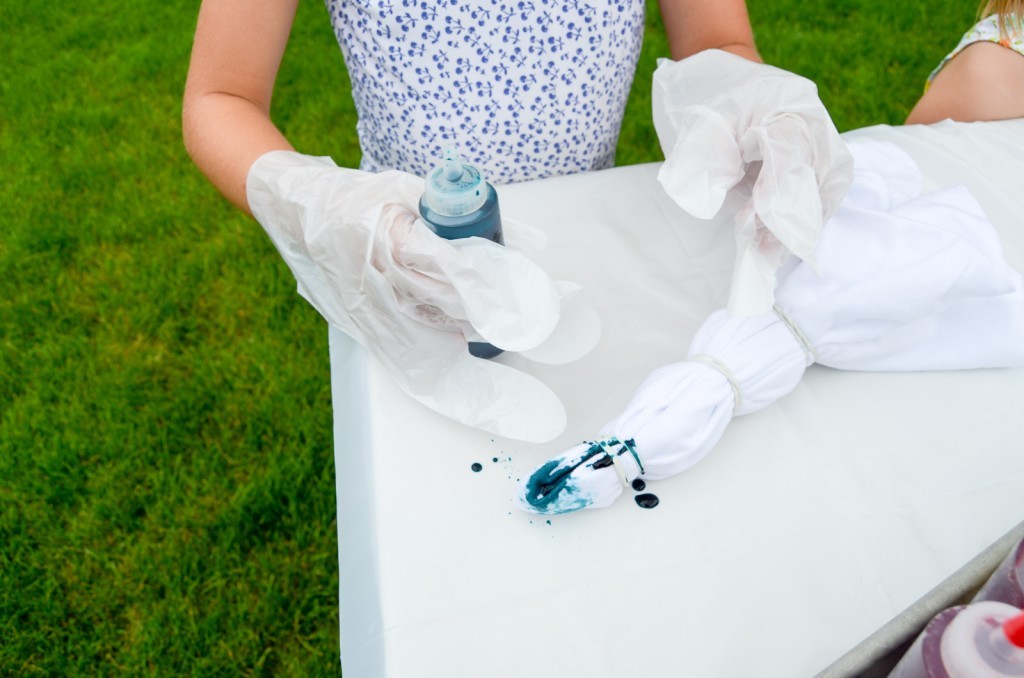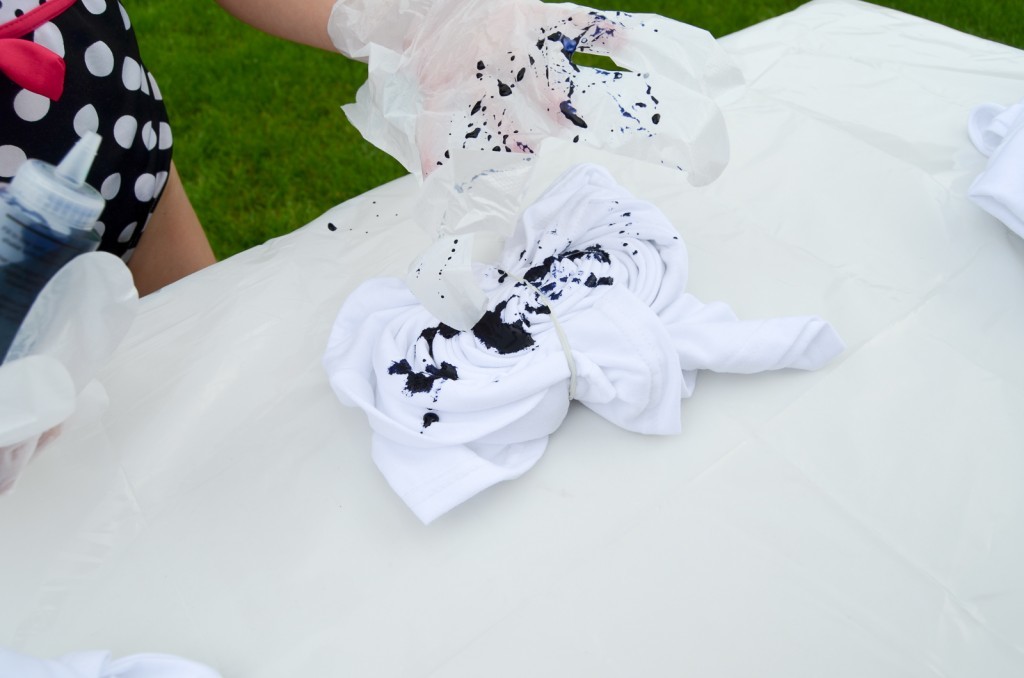 With the gloves and the table covering, I didn't have any worries about staining.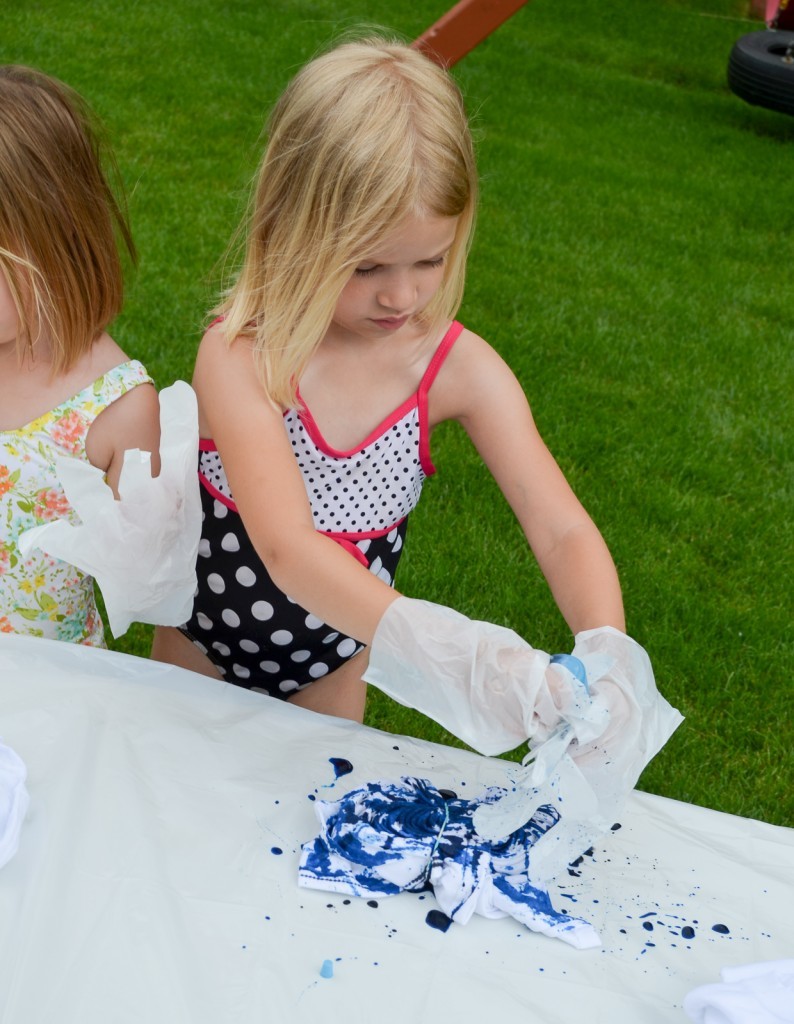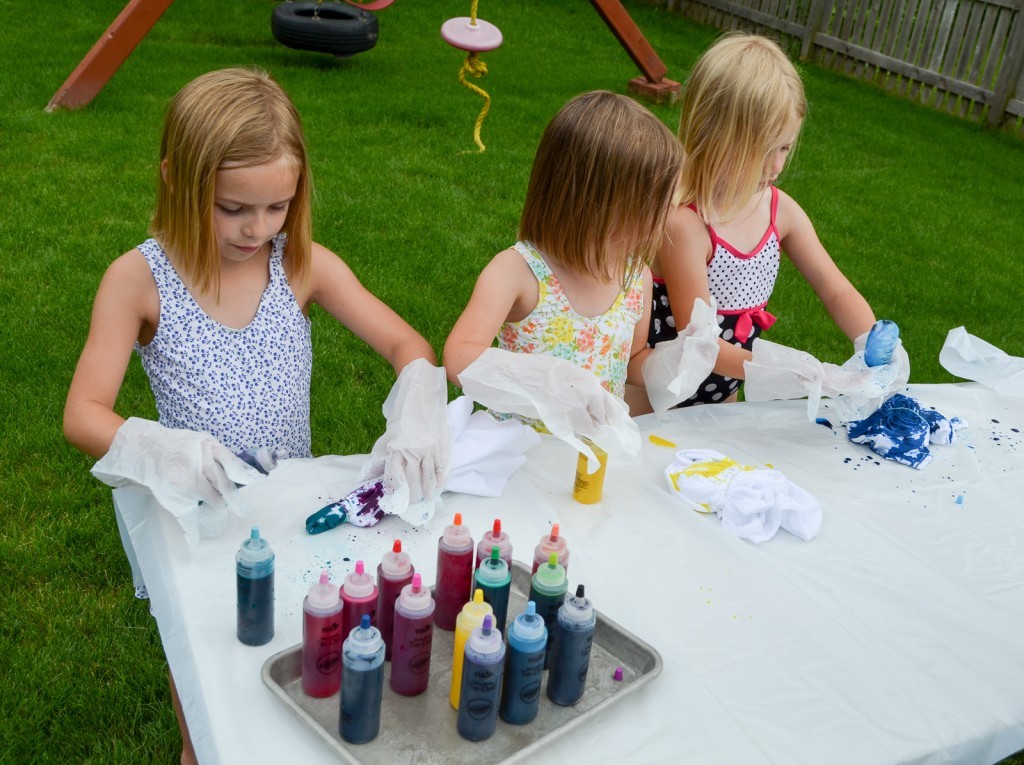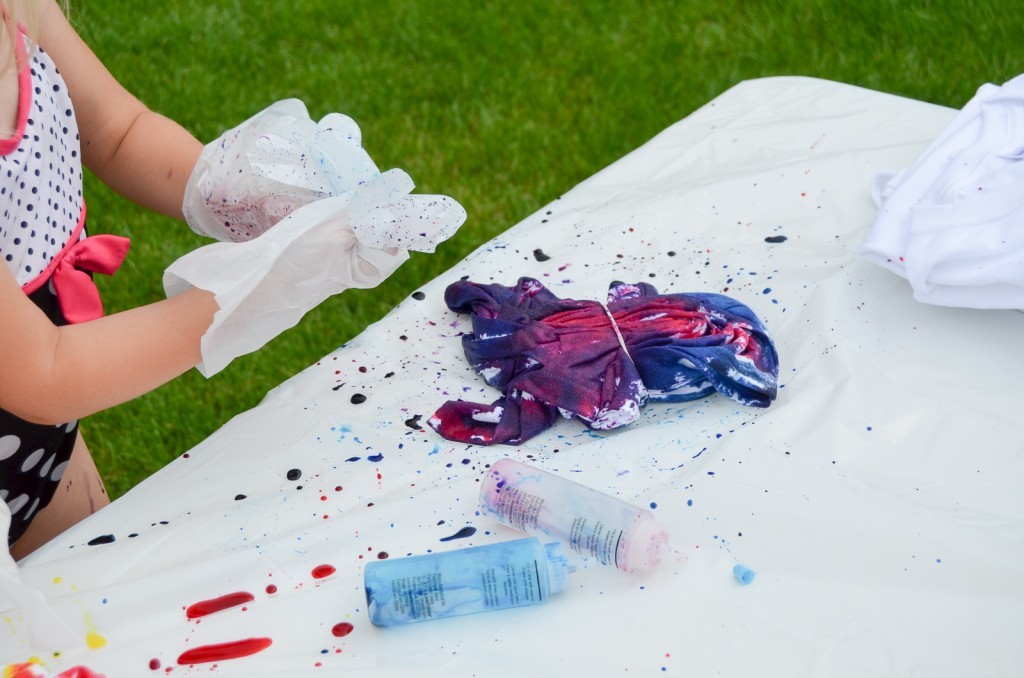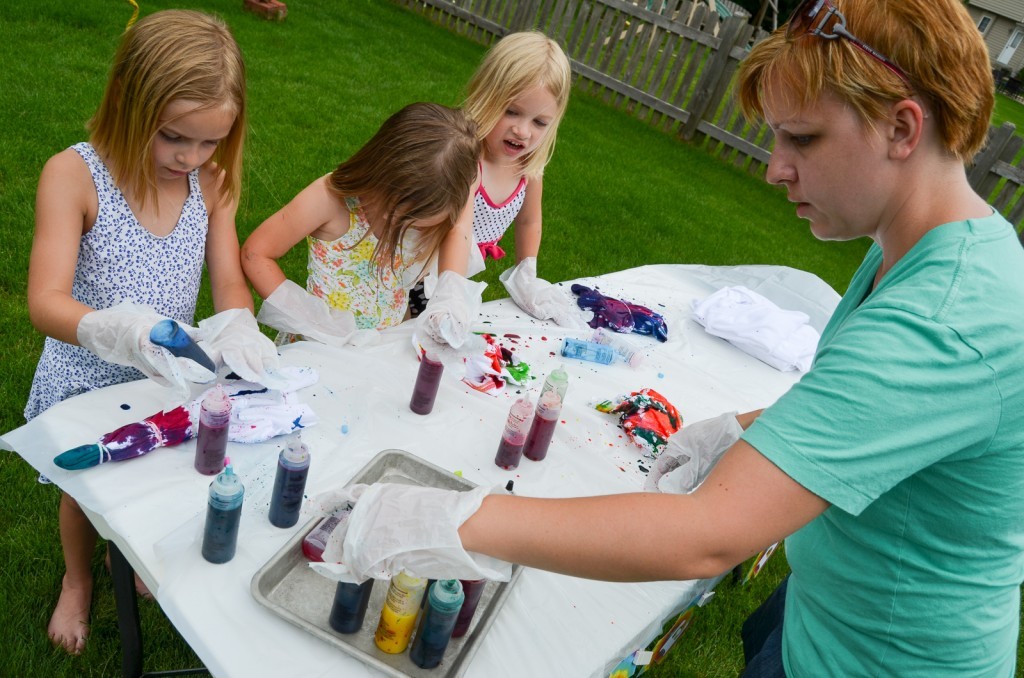 The only caution I'll give you is to watch out for those sudden summer thunderstorms! We were having a great time dyeing with more shirts ready to go when the skies got very mean. BUT, that just means that we'll have to have another Summer Boredom Buster with Tie Dye again very soon. After scrambling to get everything to the porch, we put each shirt in a plastic bag and let it sit overnight. I took each shirt out the next morning and rinsed out the excess dye.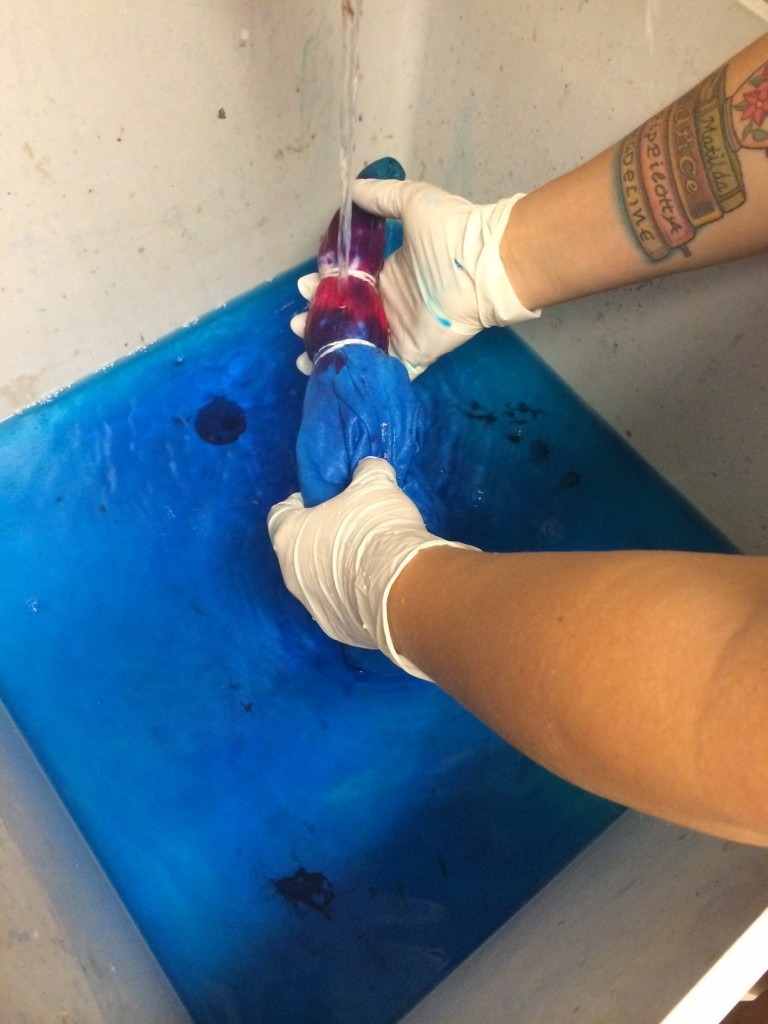 After washing and drying the shirts according to the instructions, it was time to continue the party!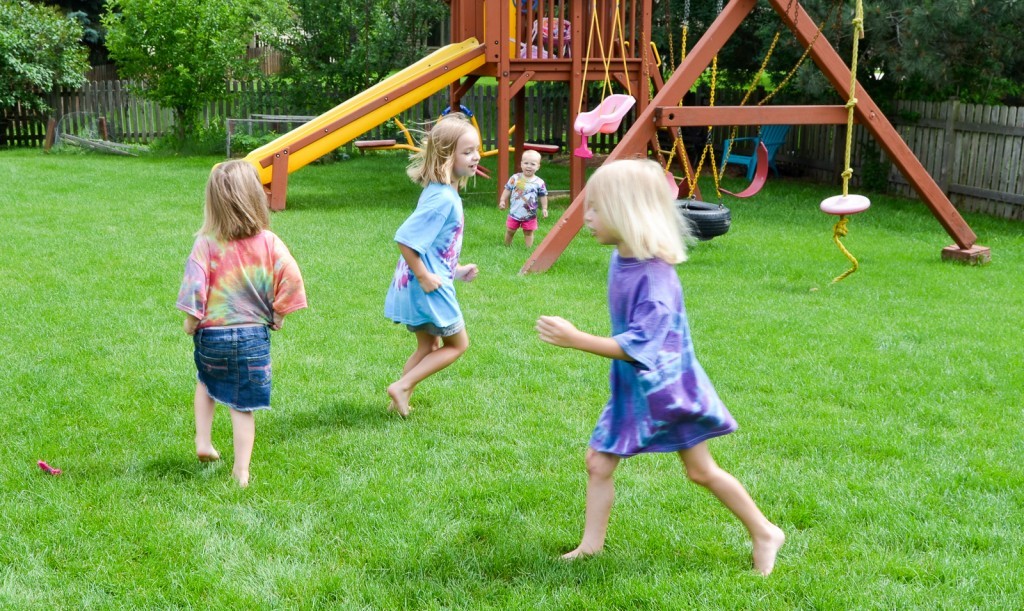 It was a lot of fun to see how the different techniques turned out. The girls loved being able to wear something that they had created themselves.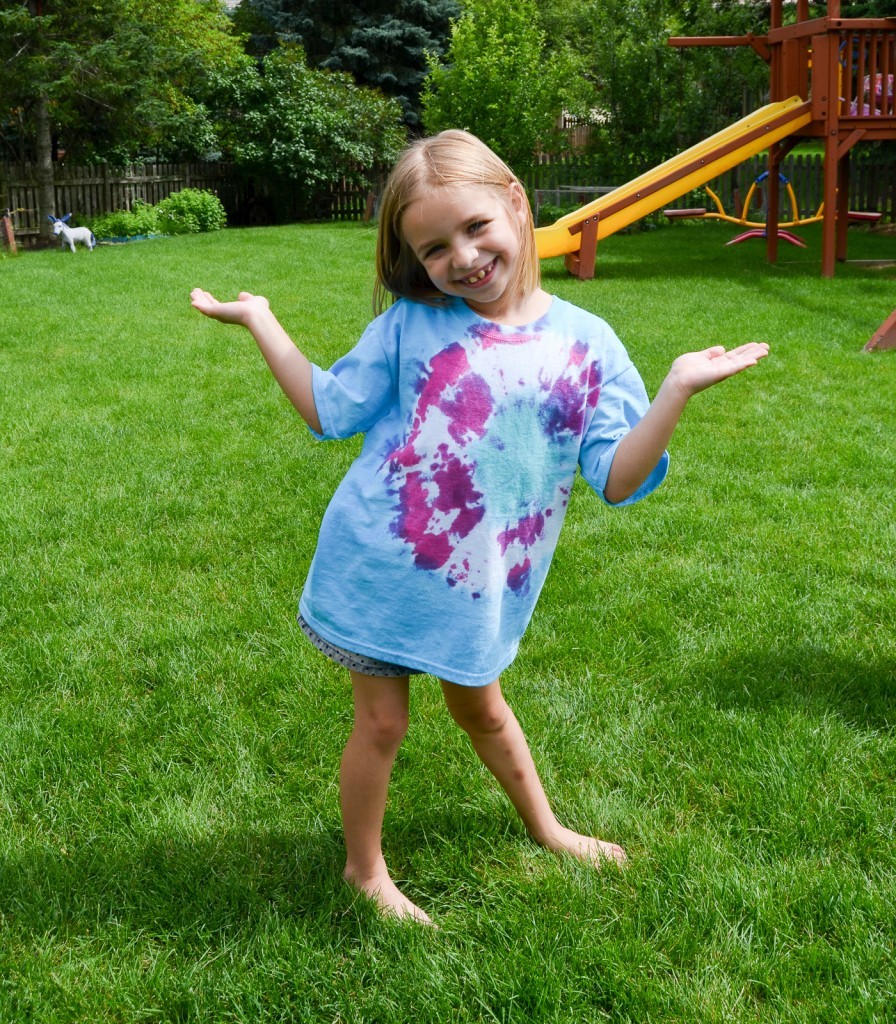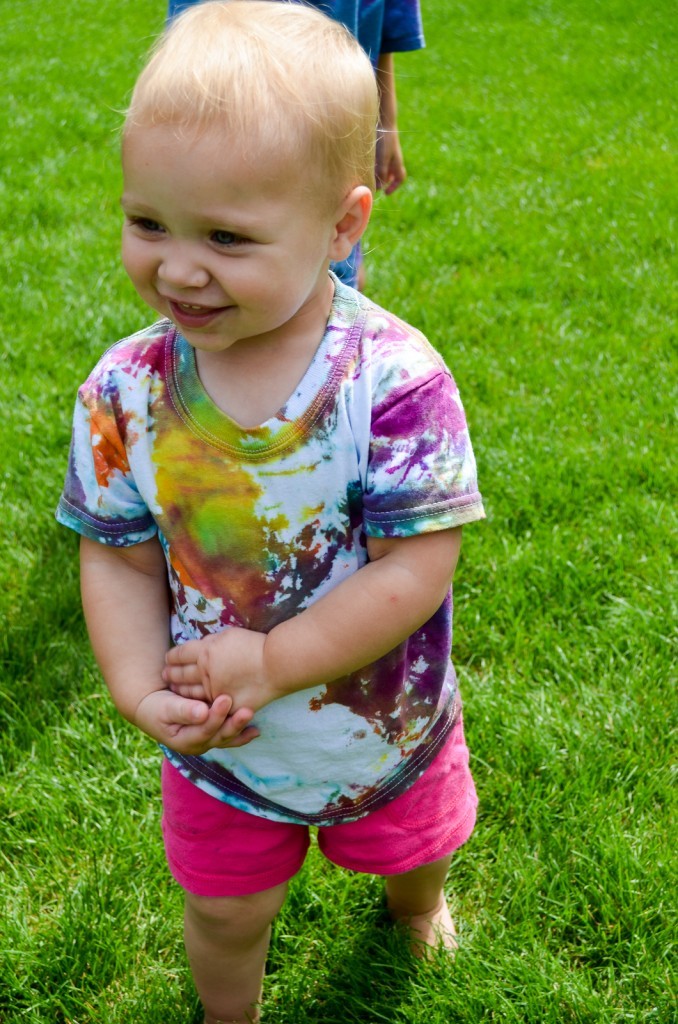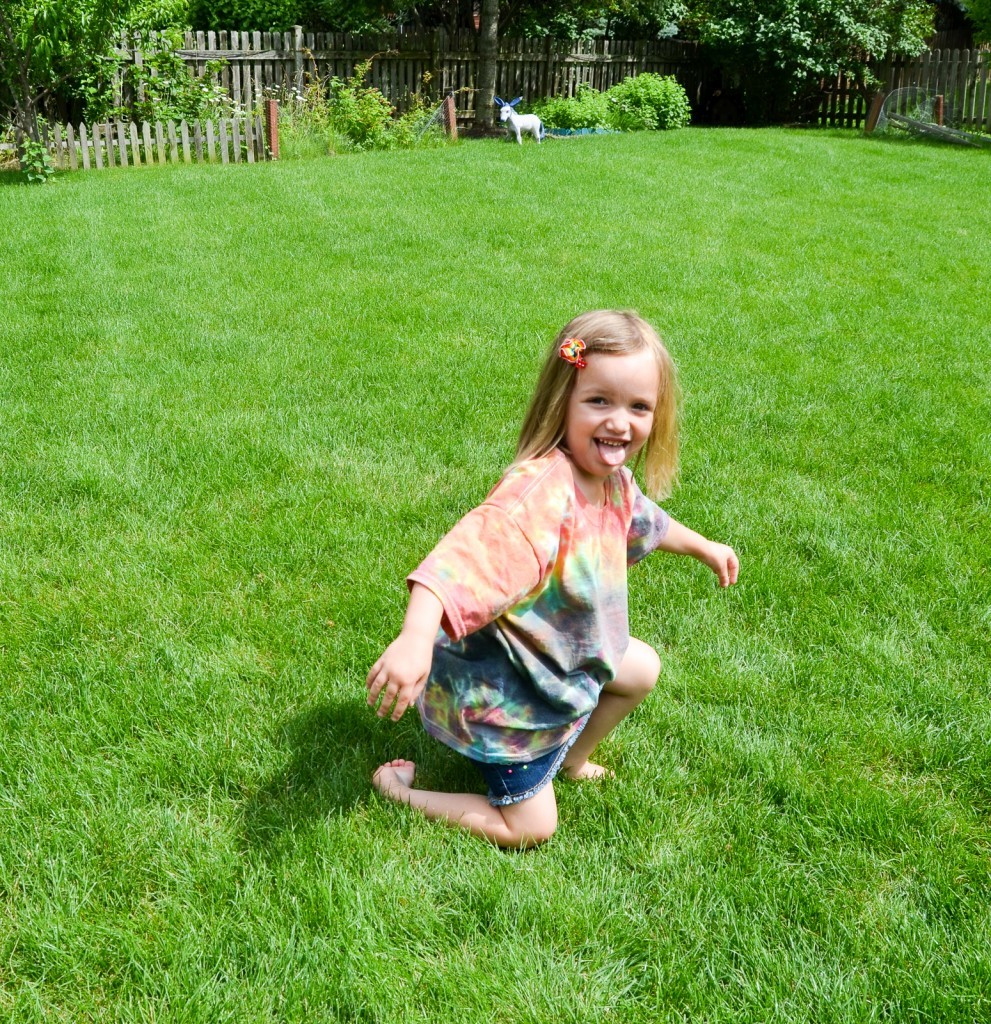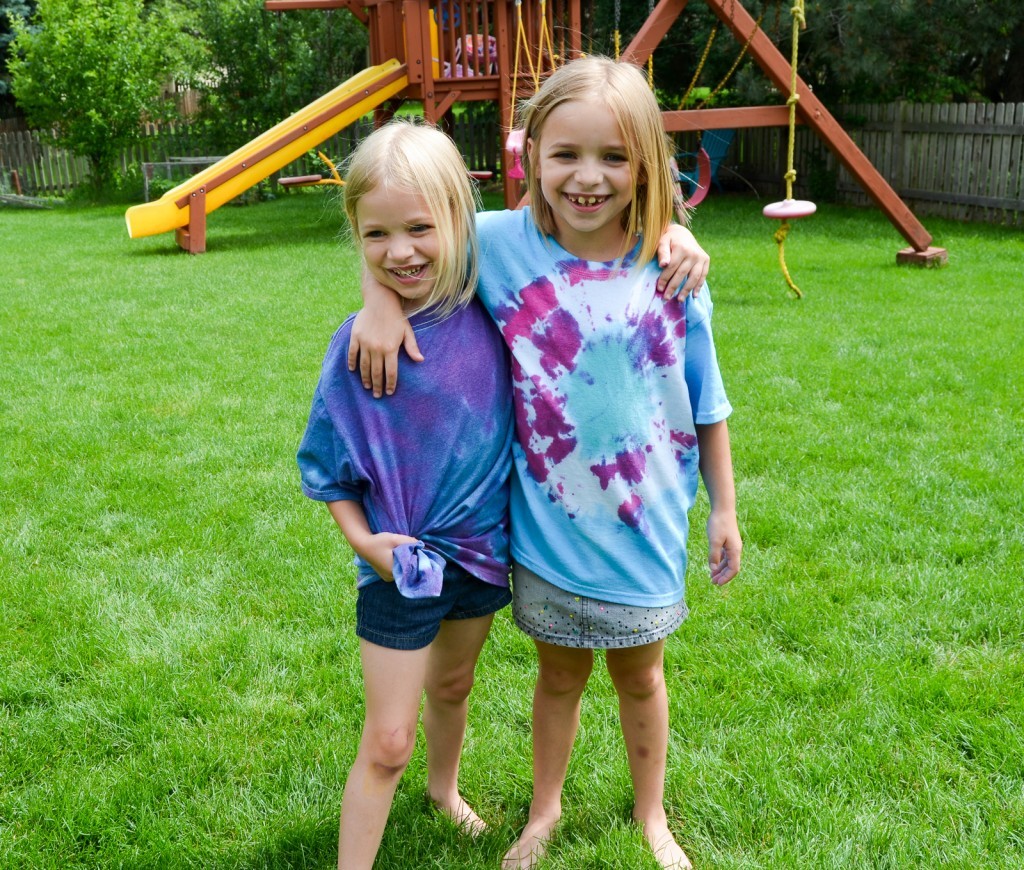 Creating this Summer Boredom Buster with Tie Dye couldn't have been easier and we're all incredibly happy with how it turned out. It's such a fun party concept. Invite a few friends over, grab a shirt, and create a memory!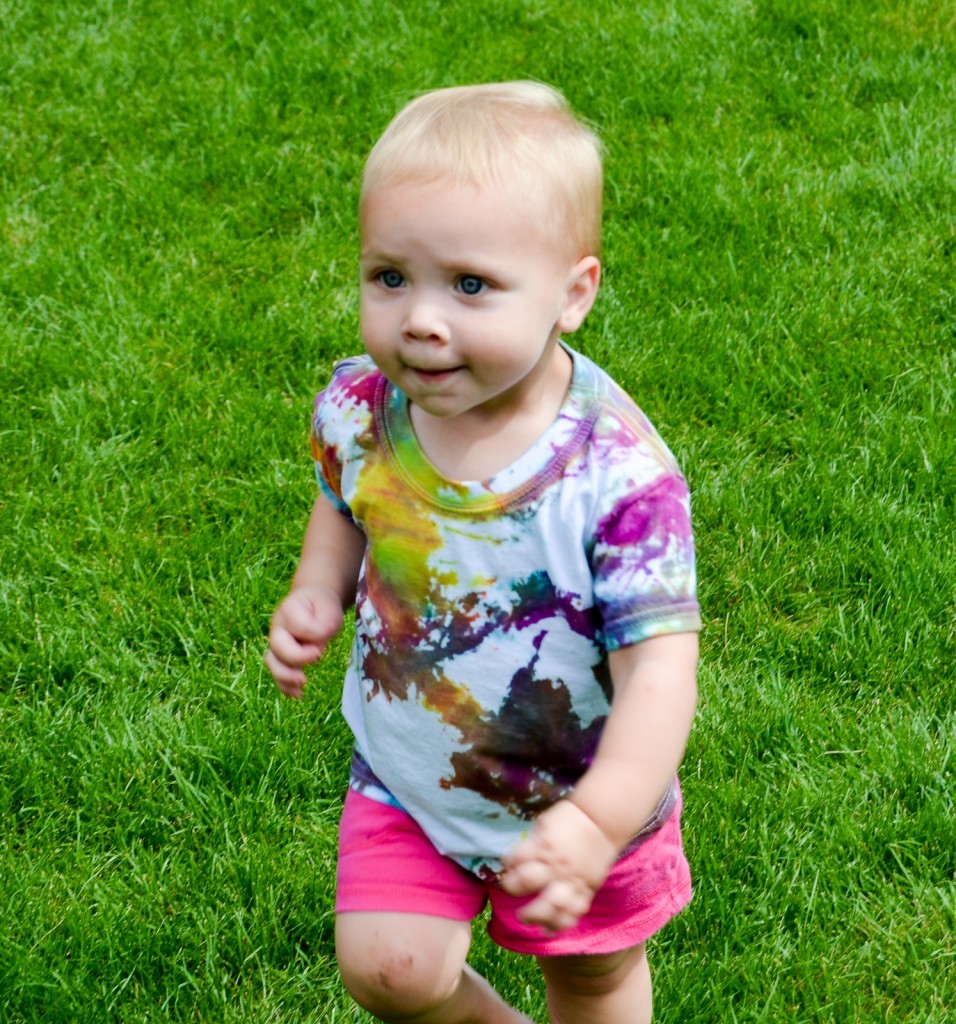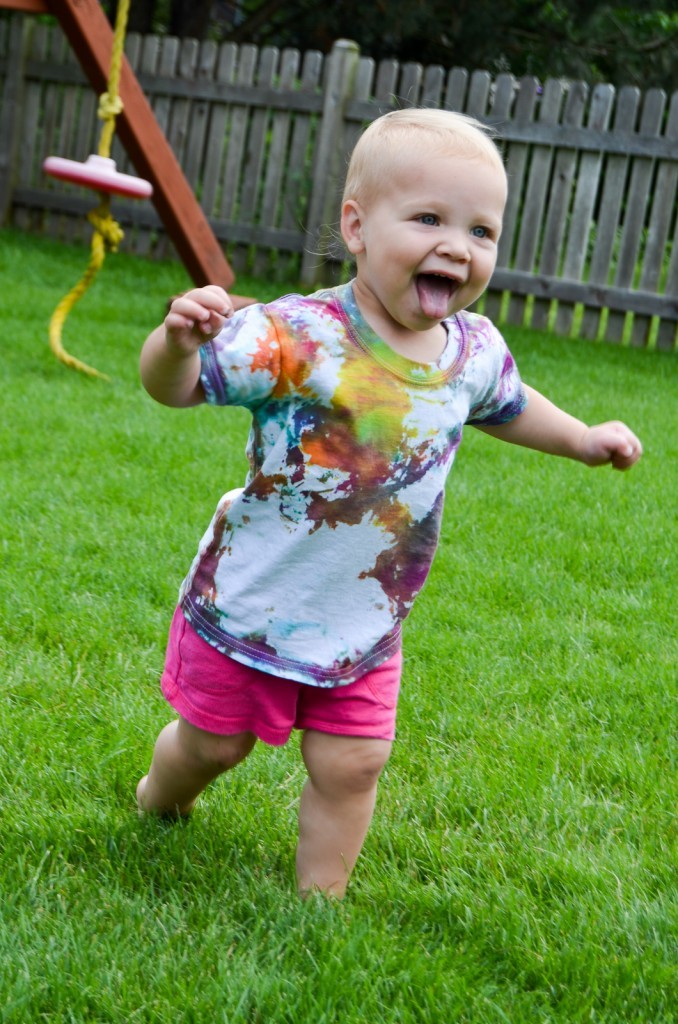 You can find I Love to Create all over social media. Check them out to find many more fun, easy, and mess-free ideas with tie-dye!
Facebook*Twitter*Instagram*Pinterest*Tumblr*Google +*YouTube