In search of a new theme for your next cocktail party? Why not make it go global when you throw a world-inspired cocktail party! These food and drink suggestions will take your guests around the world with their food and drinks of choice. If you want to pair down your menu and make things easier you might decide to choose a single country or region to focus on; like Italy or Europe. If you'd rather keep the options open then why not choose food and drink pairings from each continent or from a series of countries. There are lots of ways to make this theme work for your dinner party–here are just a few ideas for a global cocktail party.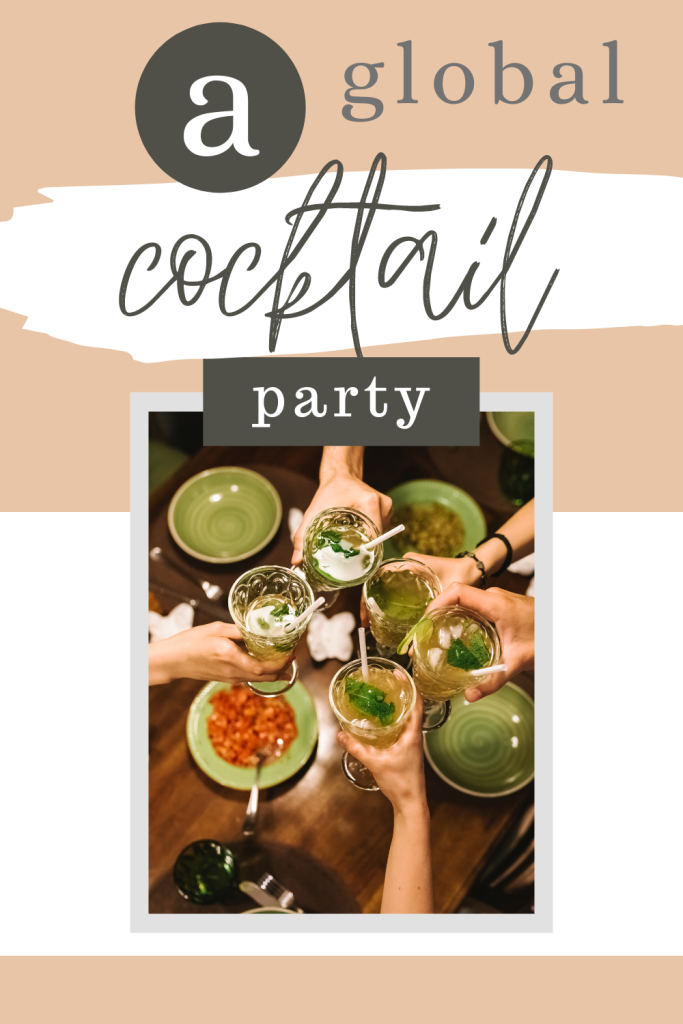 Food from Around the World
Spanish Smoked Salmon Avocado Bites
These little smoked salmon appetizers are bursting with mind blowing amounts of flavor and guaranteed to impress. Homemade cheddar and chili crackers are topped with a dollop of garlic mayonnaise, a slice of avocado, a few flakes of chili smoked salmon, and a spoonful of chimichurri sauce.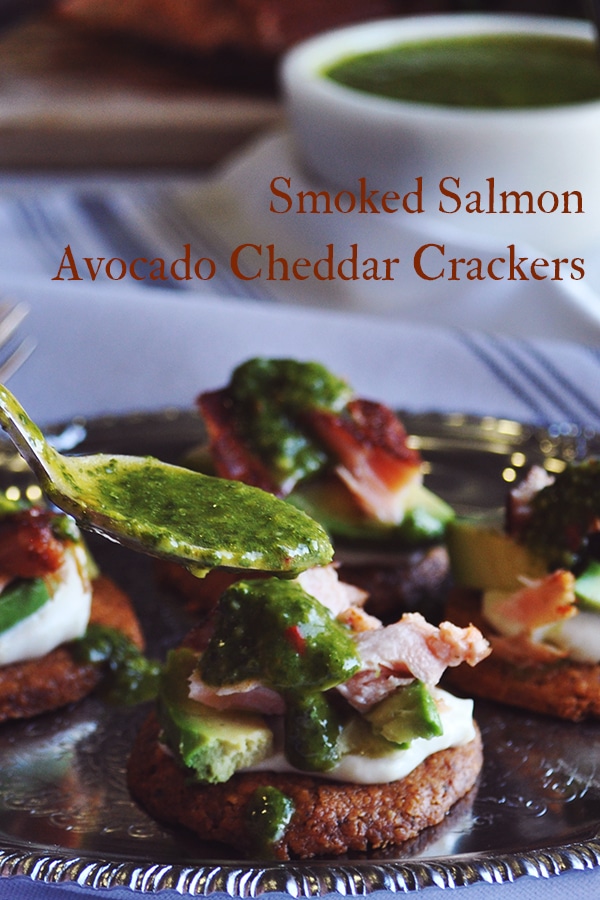 Padron peppers are little nuggets of flavor that will brighten up any tapas platter. Amaze your friends and family with these easy and healthy Spanish tapas!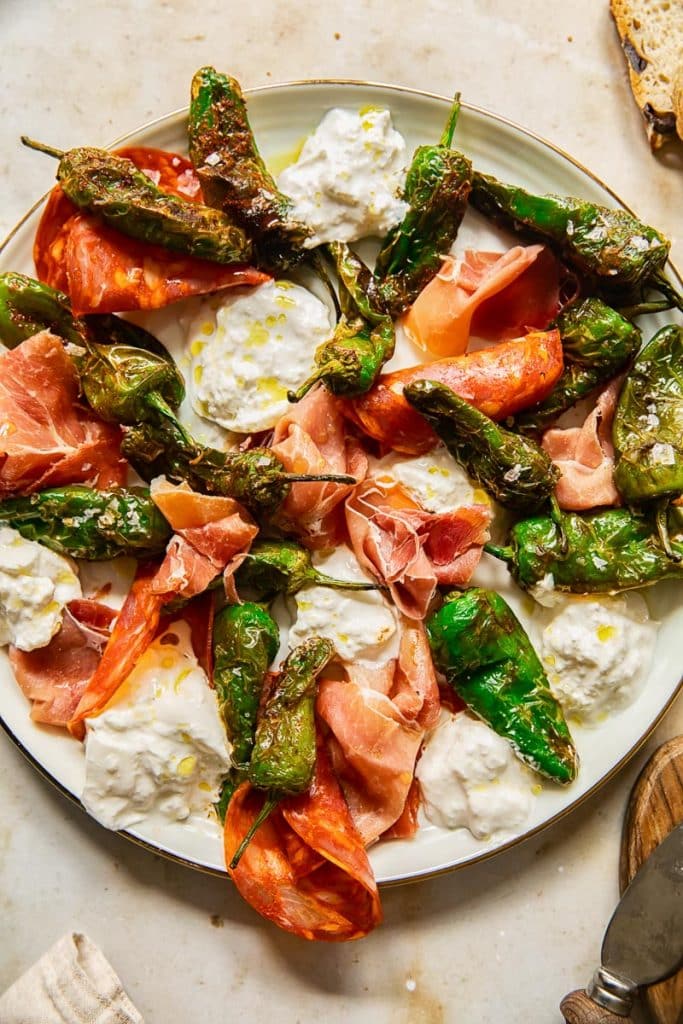 These easy marinated olives are a great addition to an antipasto platter or as a simple and delicious appetizer. Made with basic herbs and spices, they are ready to eat in five minutes and couldn't be easier!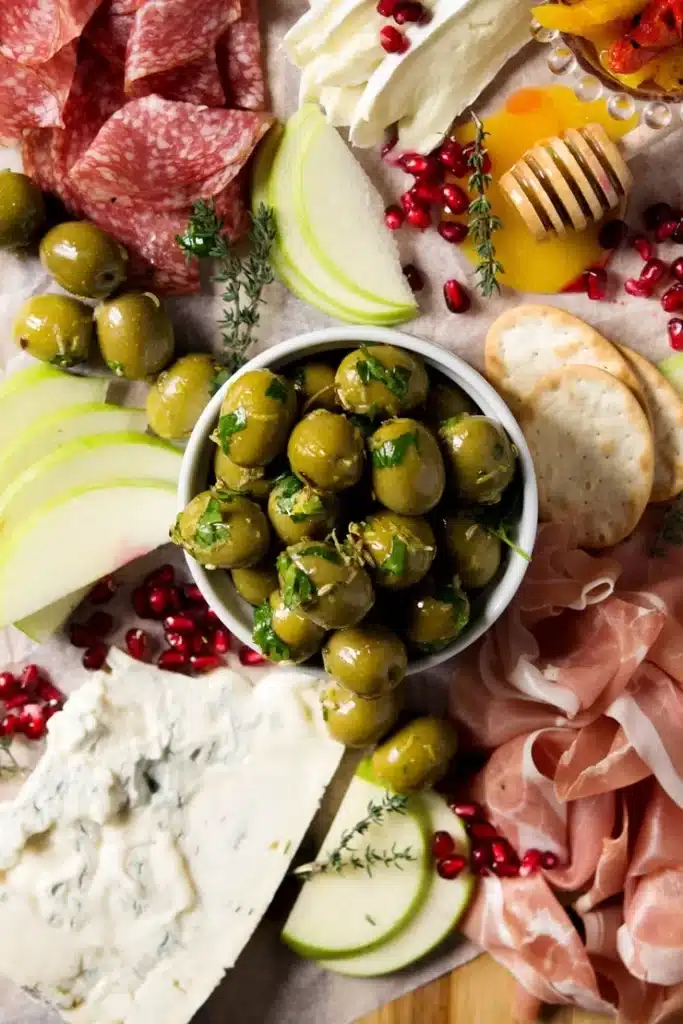 Miniature Boxty with Crème Fraîche and Truffle Caviar Appetizer
Irish boxty is topped with cream fraiche and caviar for this easy appetizer that is perfect for an international-themed cocktail party.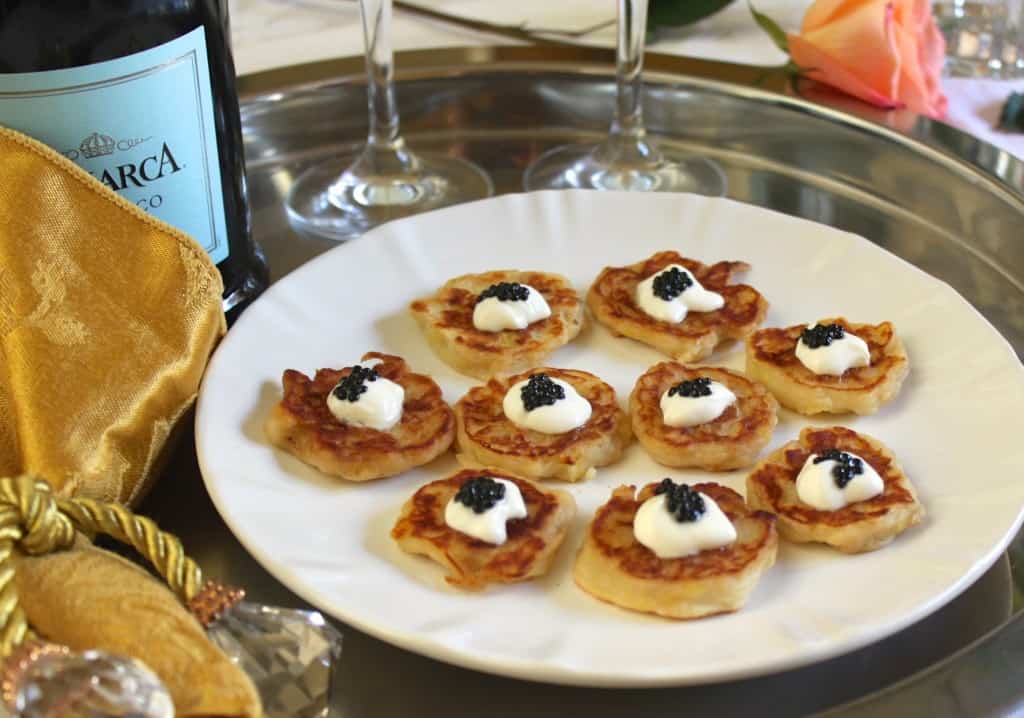 Thai Inspired Charcuterie Board
Charcuterie is highly customizable for parties and you can create a larger selection of finger foods so there's something for everyone. Thai fruits are beautiful, interesting and unique so you bring something new.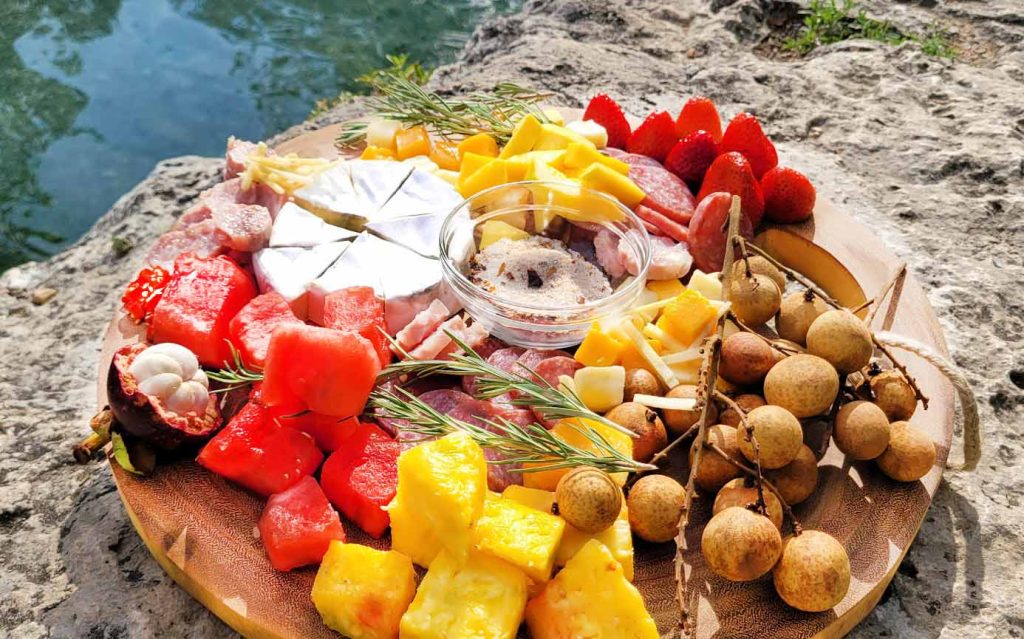 These savory Italian fried dough balls, called crispelle, are a classic appetizer that are traditionally offered with aperitif especially at Christmas and New Year. Inside the fried dough there are small pieces of anchovy making it crunchy on the outside and soft inside finishing with a salty bite of anchovy or sundried tomato, perfect to serve with a sweet spritz or mimosa.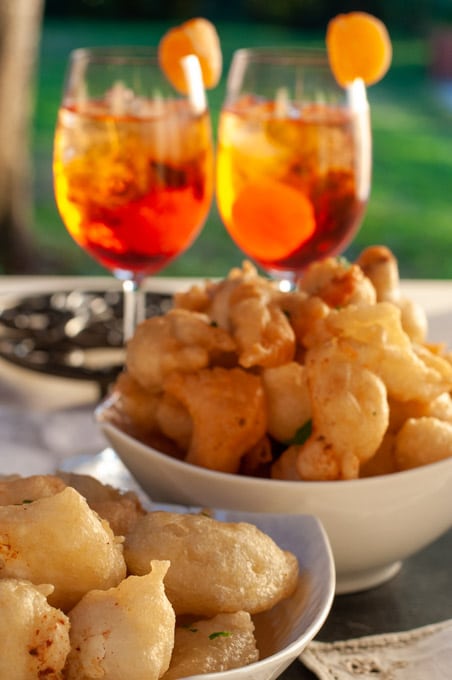 These antipasto skewers are the easiest appetizer ever! Thread meat, cheese, tomatoes, and a few delicious extras onto a wooden skewer for simple but impressive party food.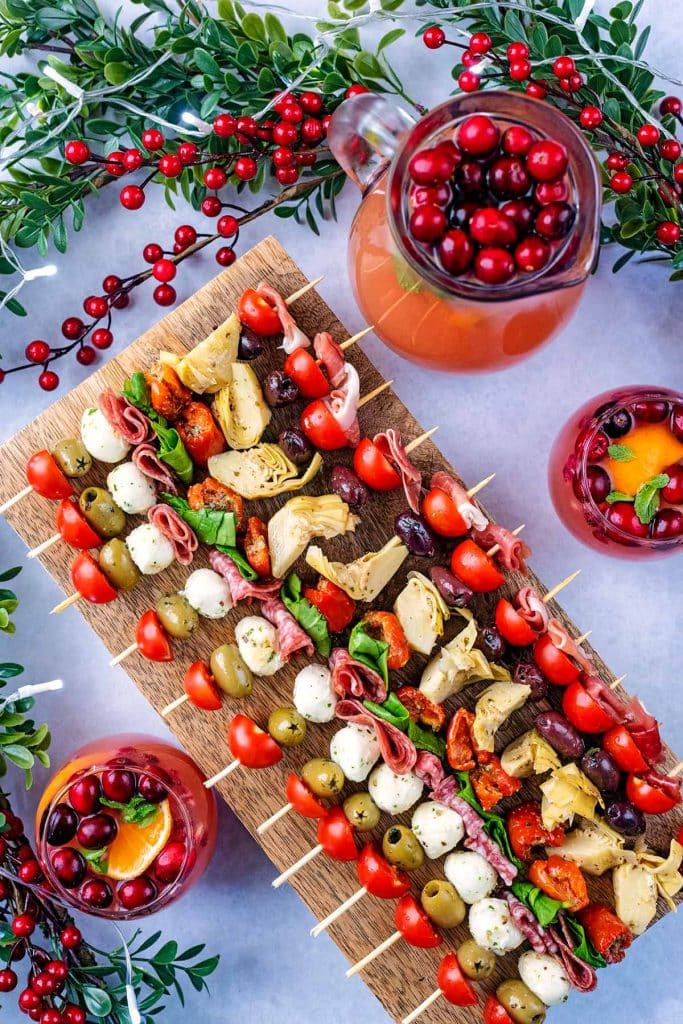 Every party needs a dip and this roasted eggplant dip is perfect. It's easy to make and uses inexpensive ingredients, most of which can be found in your own garden!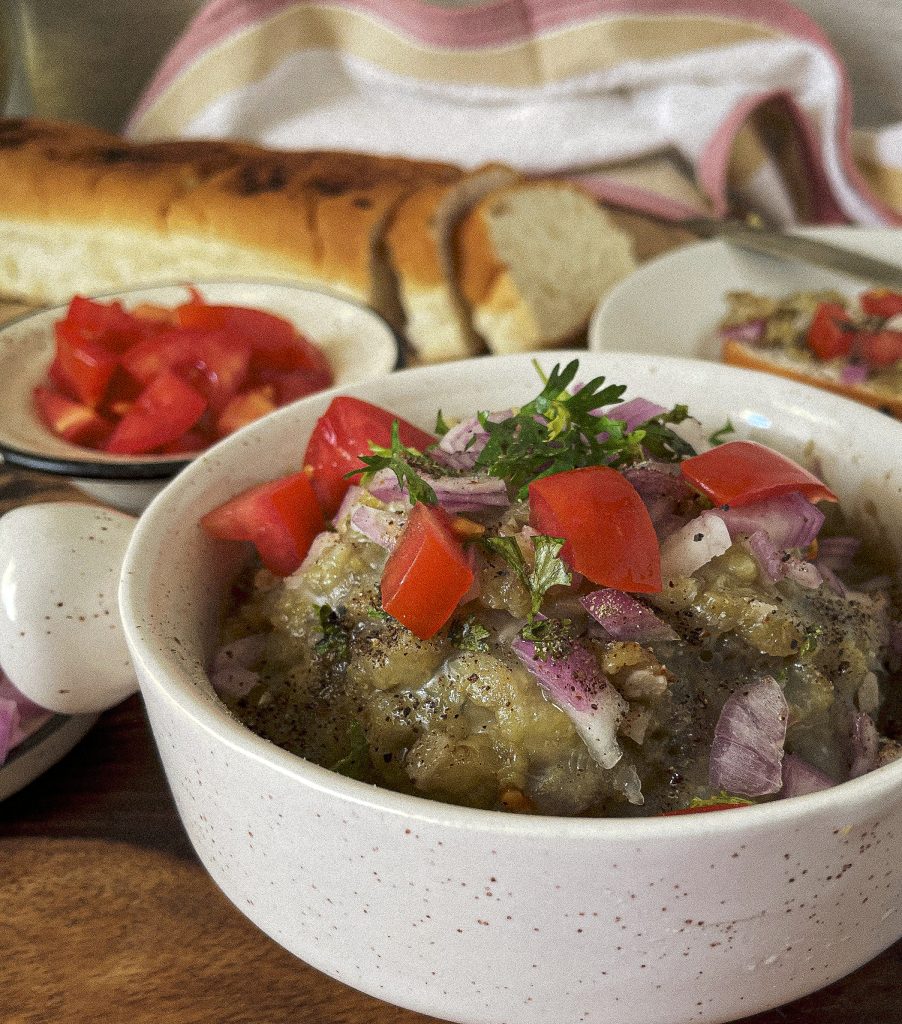 Sweet and Zingy Asian Meatballs
Sweet and zingy Asian meatballs are a made from scratch, super tasty appetizer. They're also healthy because they're baked and finished in sweet, zingy sauce. These are always a favorite at cocktail parties and potlucks.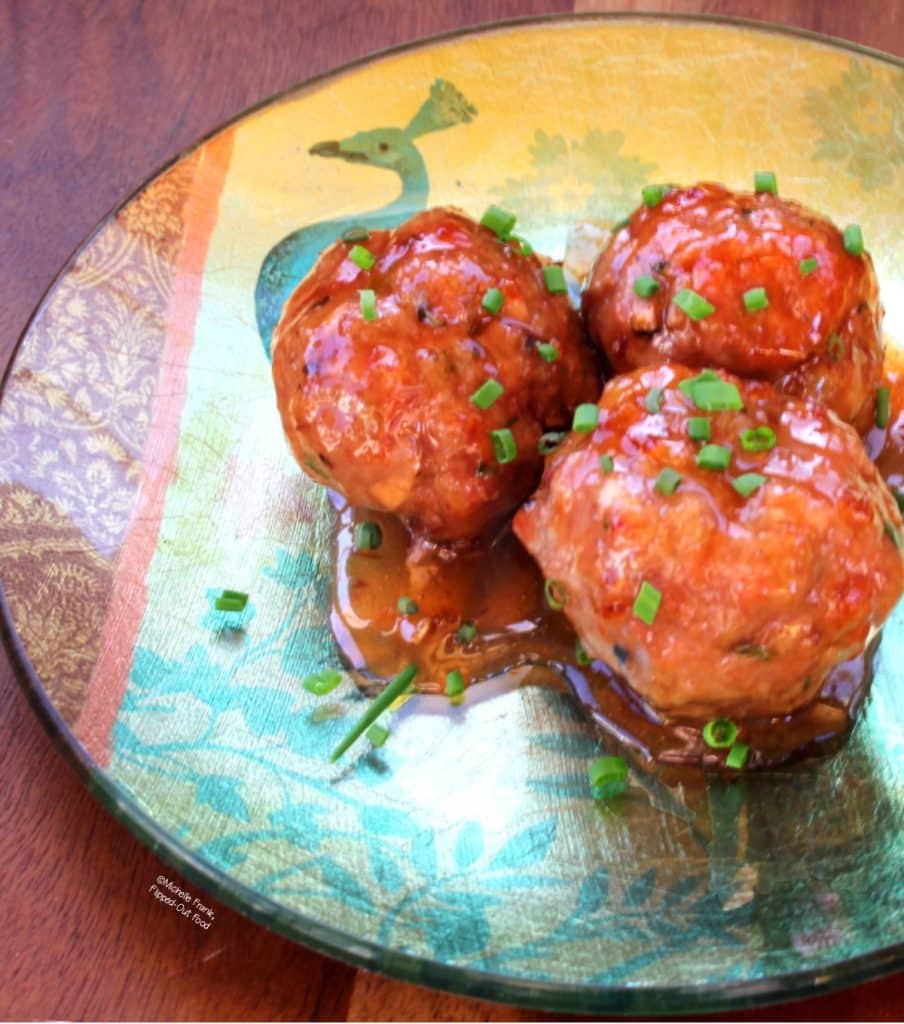 These prosciutto melon skewers are perfect paired with cocktails and always impress with the combination of pesto and balsamic glaze drizzled on top. They're easy to make with just a few simple ingredients as well!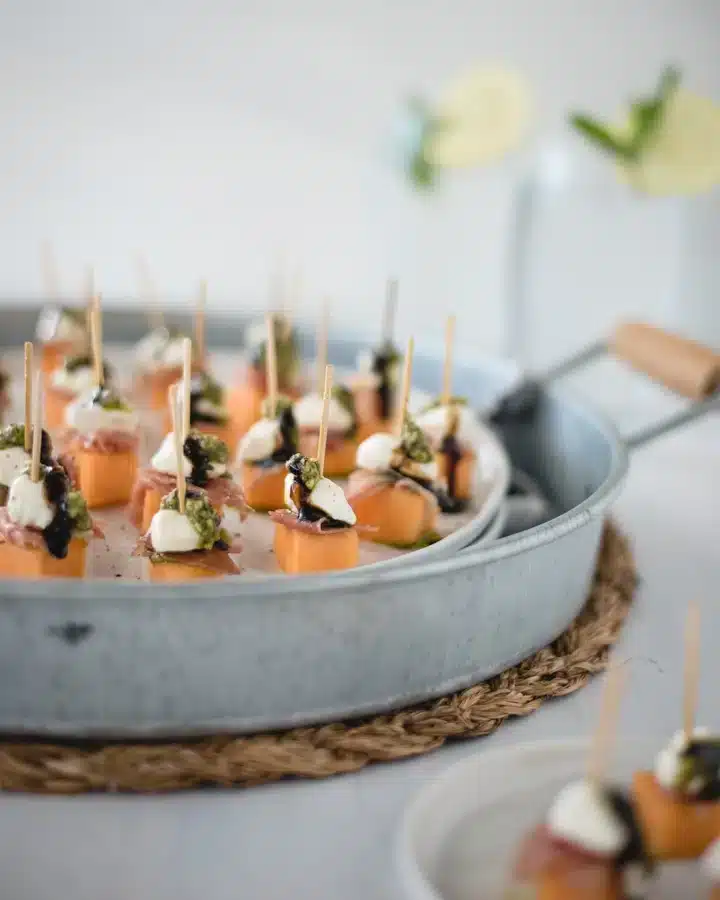 Soppressata provolone cones are a fun and delicious holiday snack or appetizer made with provolone cheese, soppressata, thinly sliced radish, pepperoncini, and pine nuts. Easily customizable and ready in under 15 minutes, everyone will love these delicious little provolone cones.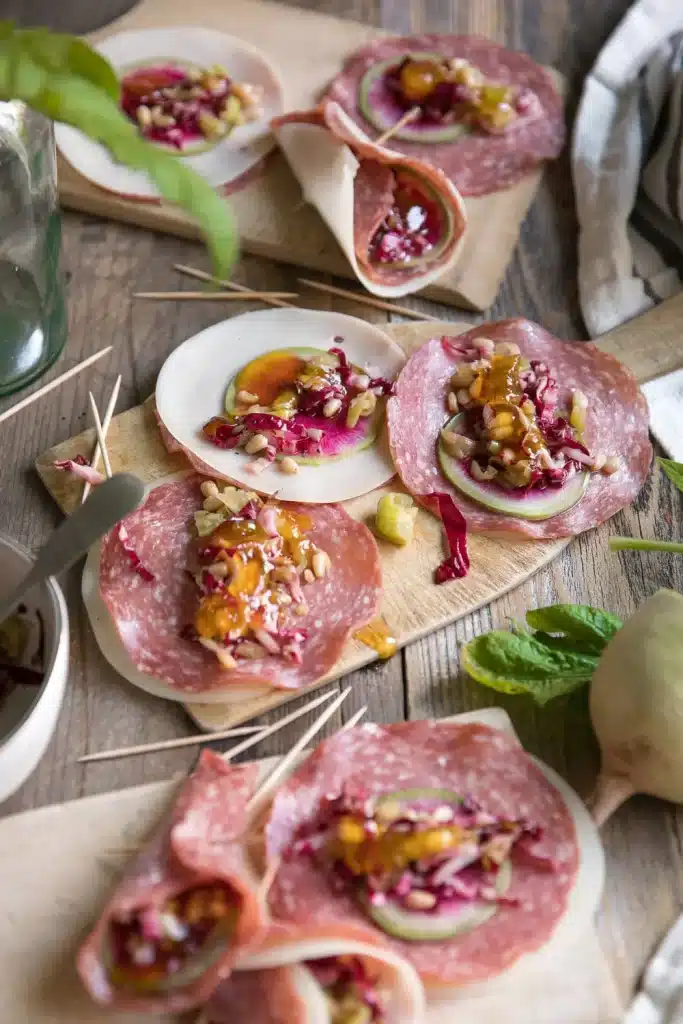 Mexican Shrimp Cocktail is a zesty Mexican appetizer with shrimp, Clamato, jalapeño, tomatoes, and vegetables, that makes a perfect start to your cocktail party!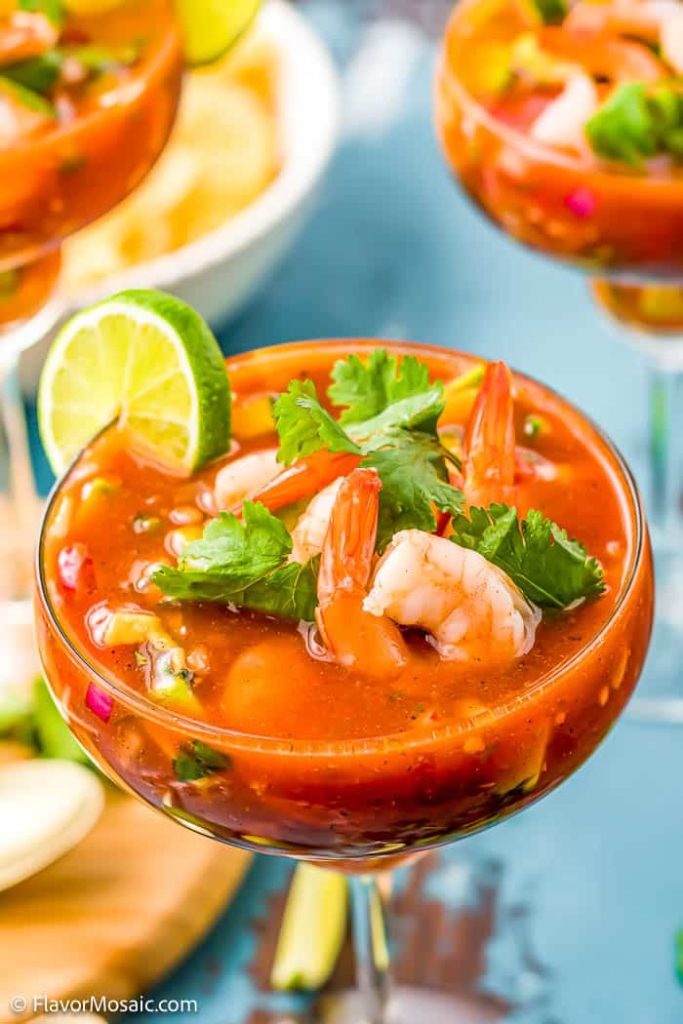 Dragon Fruit Fruit Salad Bowls
For a bit of something sweet, put together these easy dragon fruit fruit salad bowls. They're easy and fun and dragon fruit is a great conversation starter.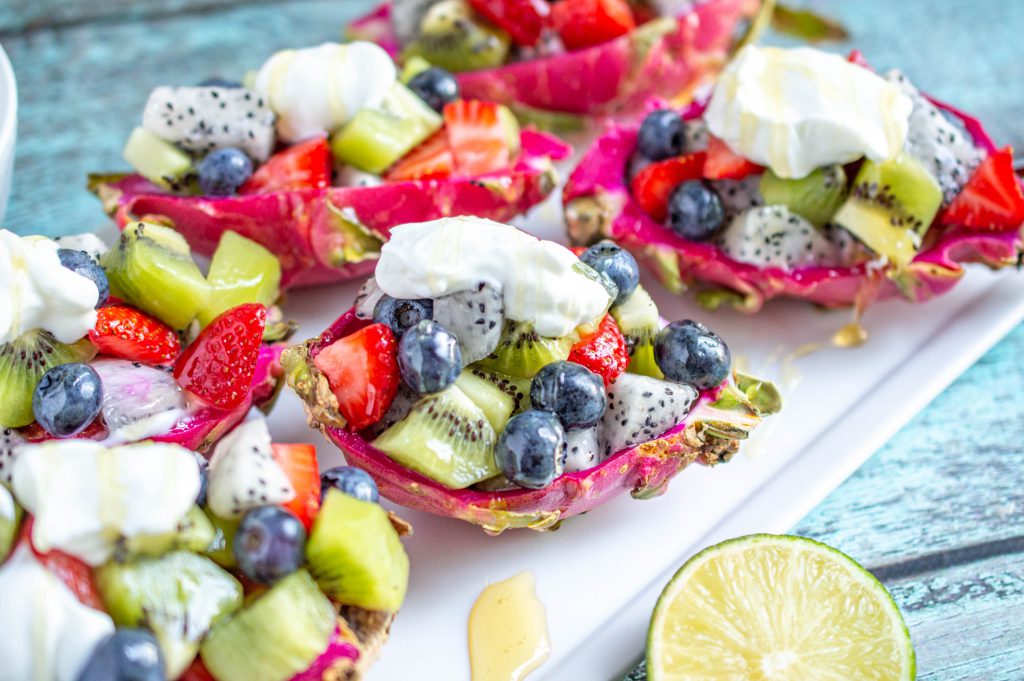 Lamingtons are a fun, bite-sized piece of cake that your guests won't be able to get enough of. They're the perfect dessert nibble for your global cocktail party.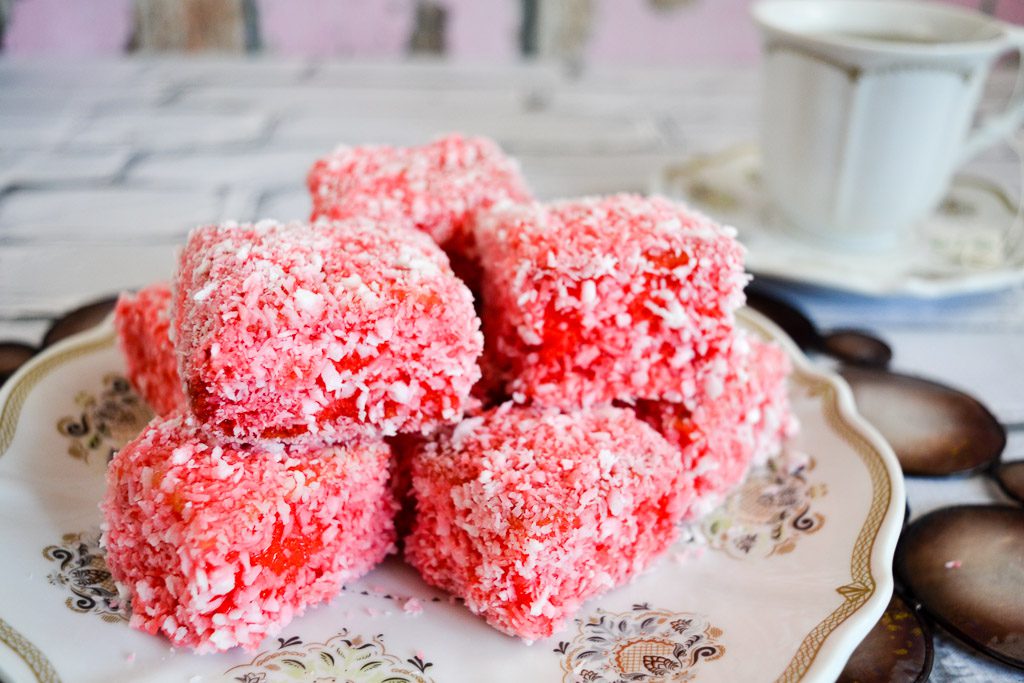 Global Cocktail Selection
Fresh Strawberry Thyme Bellini
A batch of these will make your celebration sparkle. Make it non-alcoholic with sparkling cider or seltzer.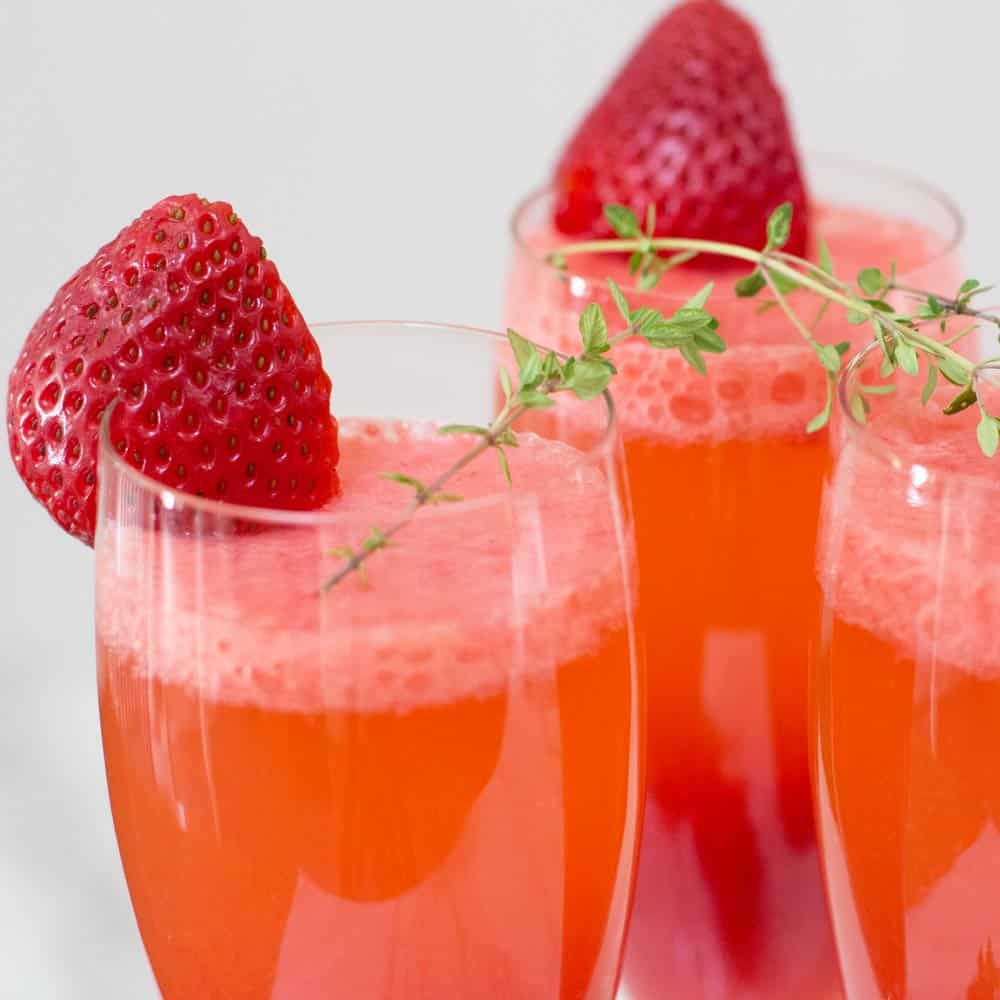 Made with just four ingredients this Italian cocktail has a beautiful ruby red color and is so refreshing. It's the perfect way to kick off your Italian aperitivo!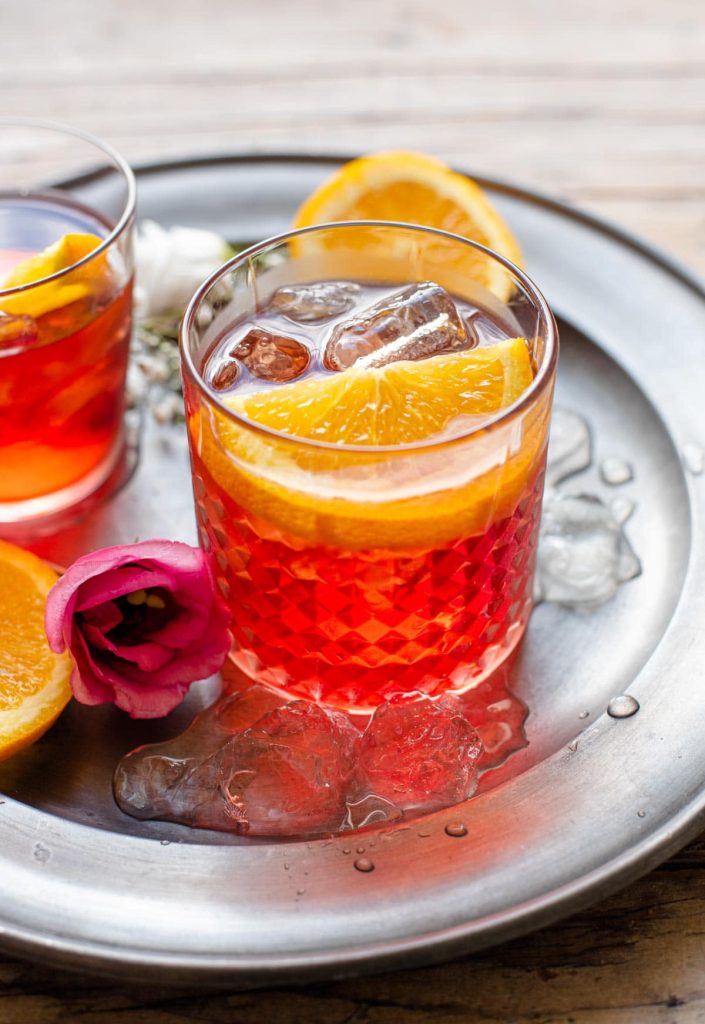 Salted Butterscotch White Russian
A salted butterscotch white Russian is a tasty cocktail using butterscotch schnapps and coffee liqueur. This cocktail is typically sweet, but with the salty element of the butterscotch the flavor is really dialed up.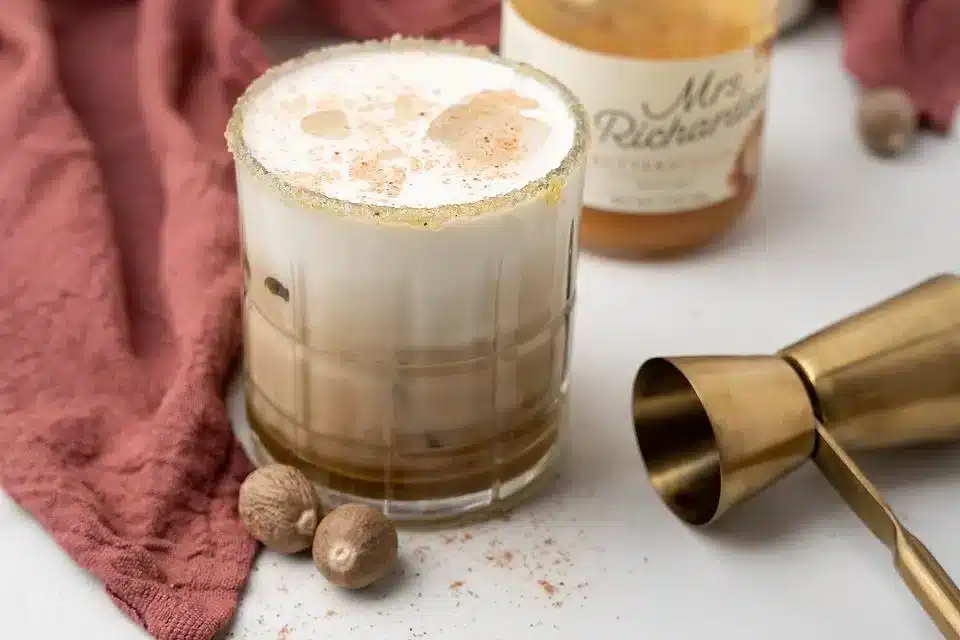 This refreshing twist on a classic is great year-round!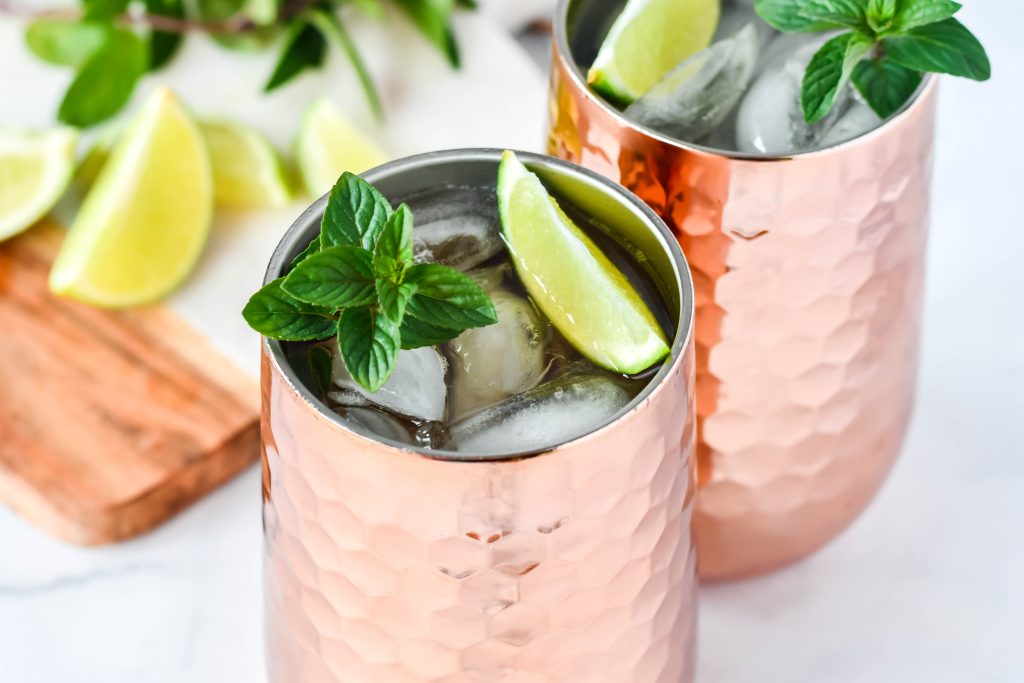 Irish Whiskey Lemonade Cocktail
It doesn't have to be St. Patrick's Day to enjoy this Irish Whiskey cocktail with lemonade!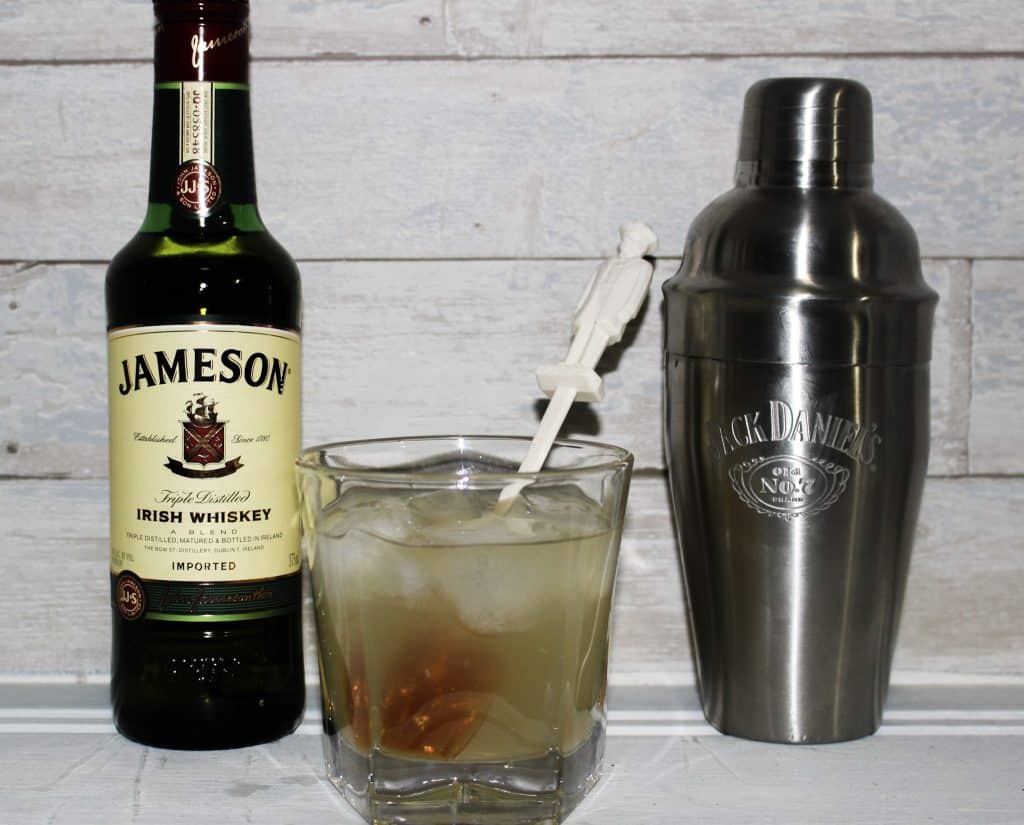 Slow cooker mulled wine is a warm and wonderful cocktail party drink. Red wine filled with fruit and spices are heated to the perfect temperature for a delicious and inviting treat!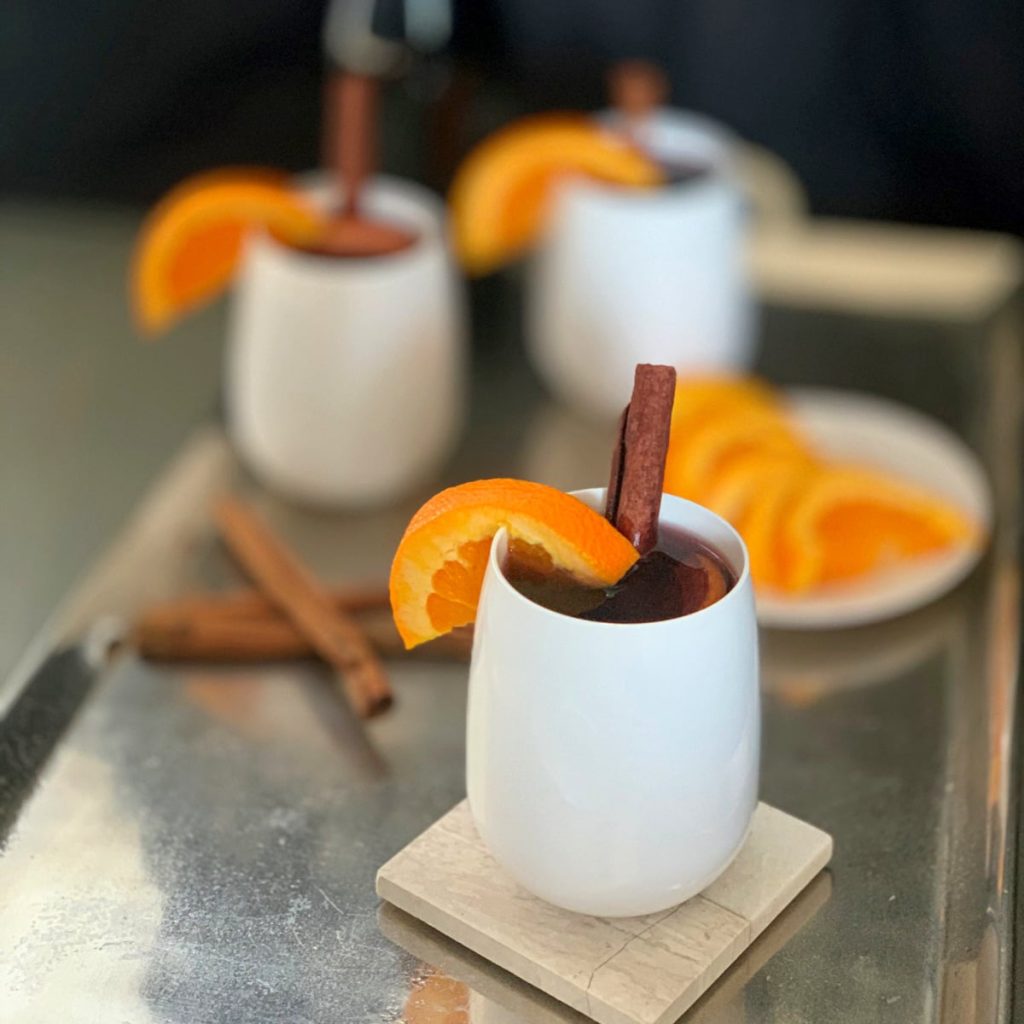 Five Ingredient Brazilian Lemonade
Go completely non-alcoholic with this easy and refreshing five ingredient Brazilian lemonade.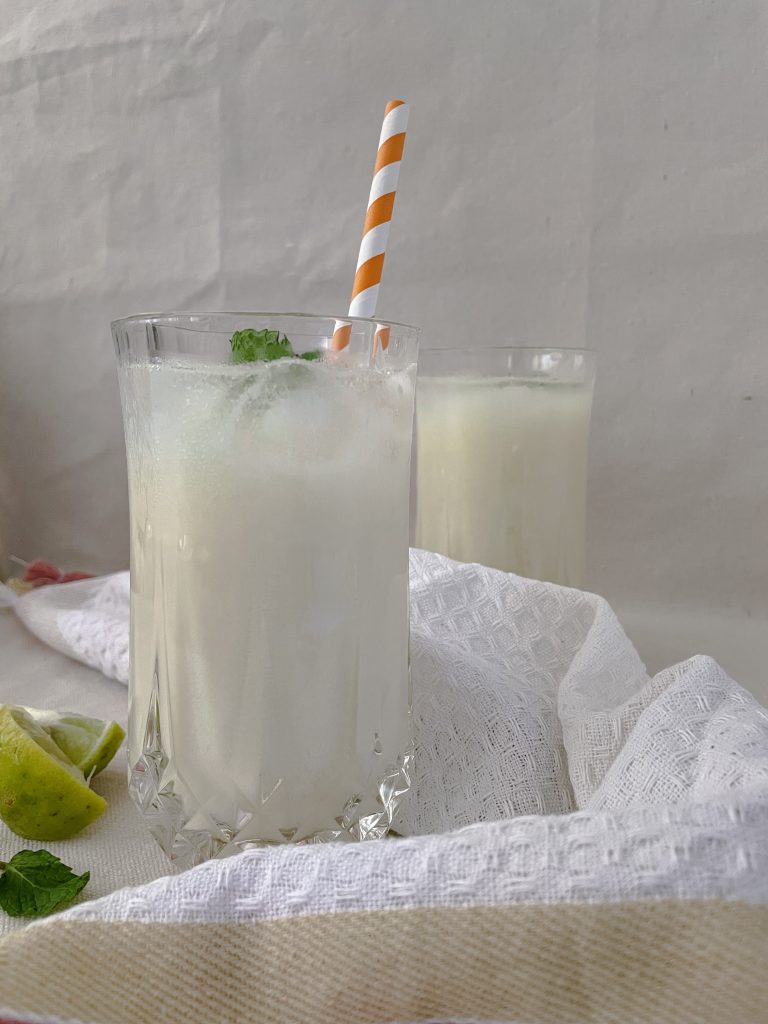 I hope this list of food and drinks has given you some inspiration for your next global cocktail party. There is so much tastiness around the world–it's so much fun to try new things with friends.