If you're looking for the next cocktail for your girls' night in, look no further. This Pomegranate Moscow Mule is a super easy twist on the classic cocktail and will have your friends requesting it at all of your get-togethers. Enjoy this refreshing drink on a warm summer's evening while sitting on the deck or at the next book club meeting when you're discussing heavy literature. You could even *gasp* have one just because you feel like it.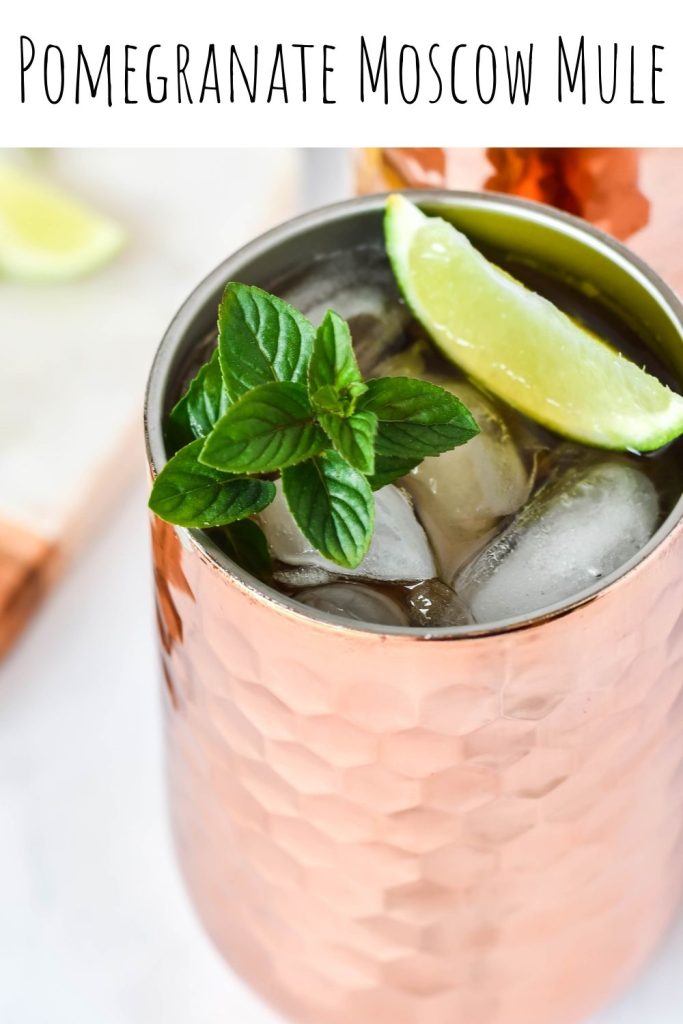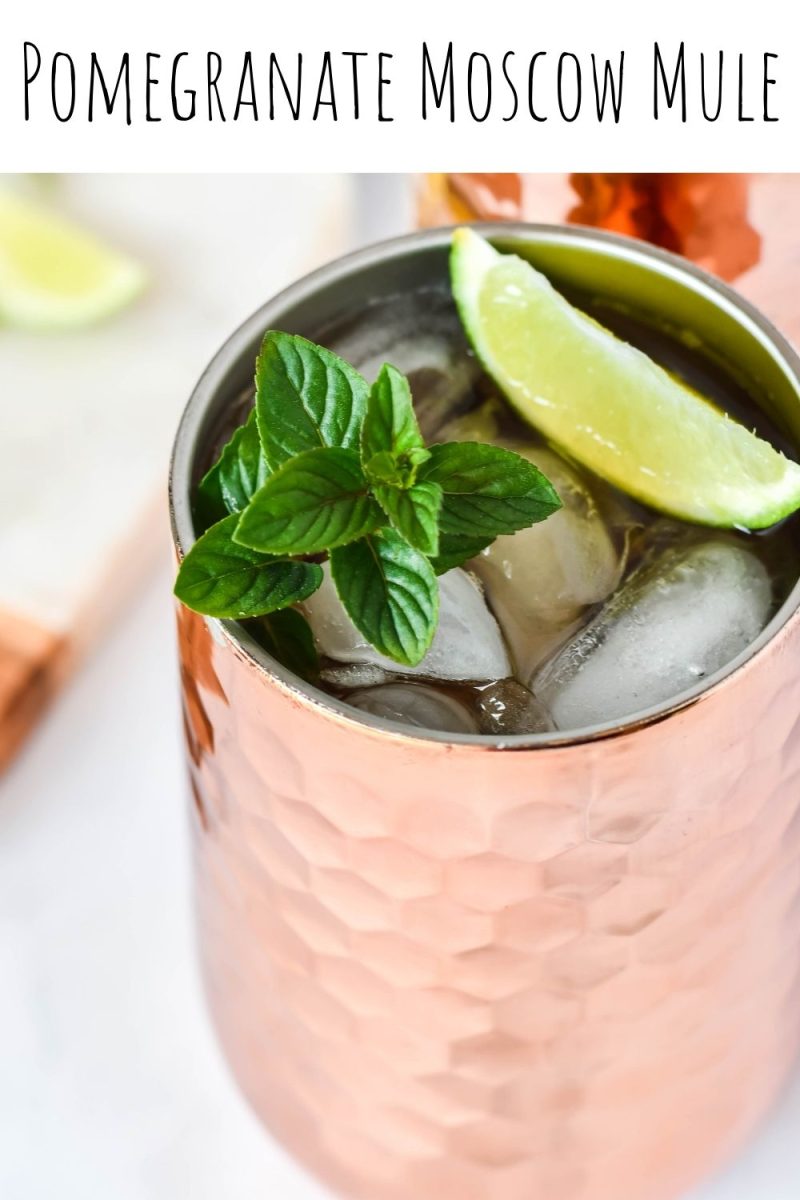 This post contains affiliate links.
Ingredients:
2 oz. pomegranate juice
2 oz. vodka
4 oz. ginger beer
1 tbsp fresh lime juice
Garnish:
Fresh lime slices
Fresh mint
Pomegranate arils
Servings: 1 drink
Total Time: 5 minutes
This drink is so easy that it feels ridiculous to even give instructions, but that's kinda the point with a post so here goes!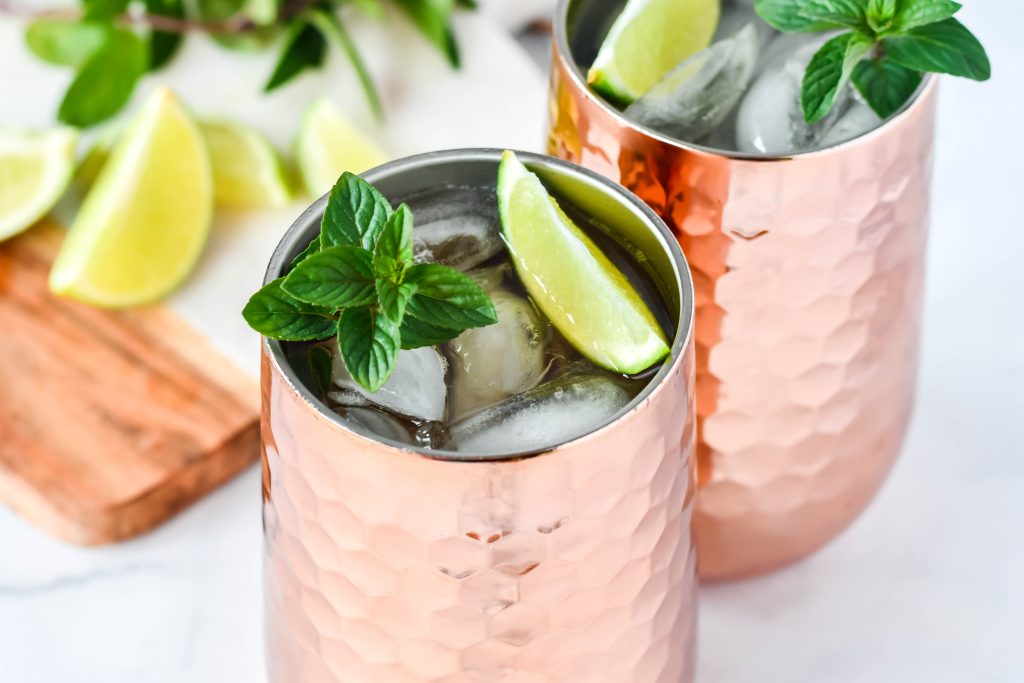 Instructions:
Fill a copper mug with or glass with ice.
Add pomegranate and lime juice, vodka, and ginger beer and give a quick stir.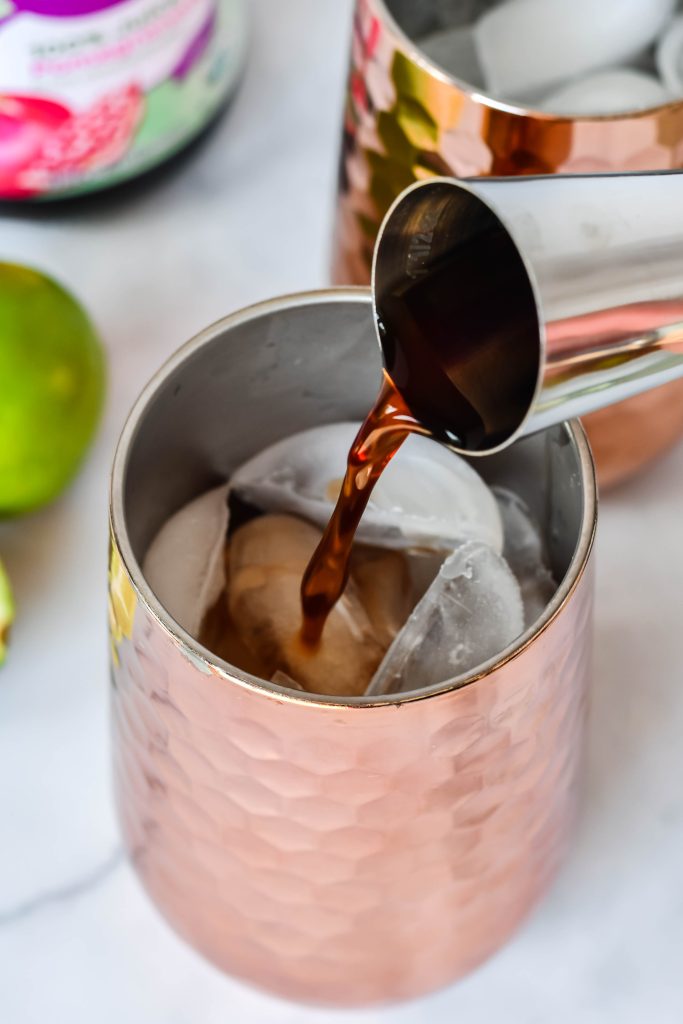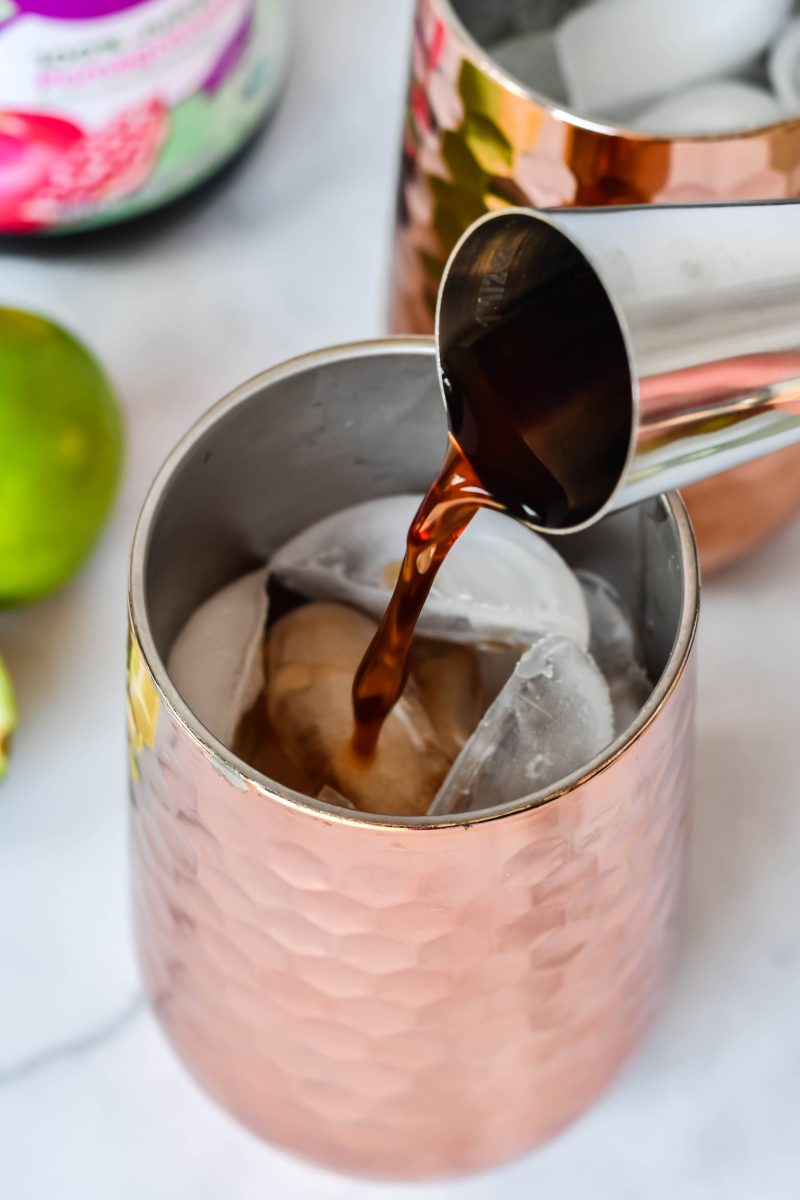 Top with fresh mint and lime slices and serve.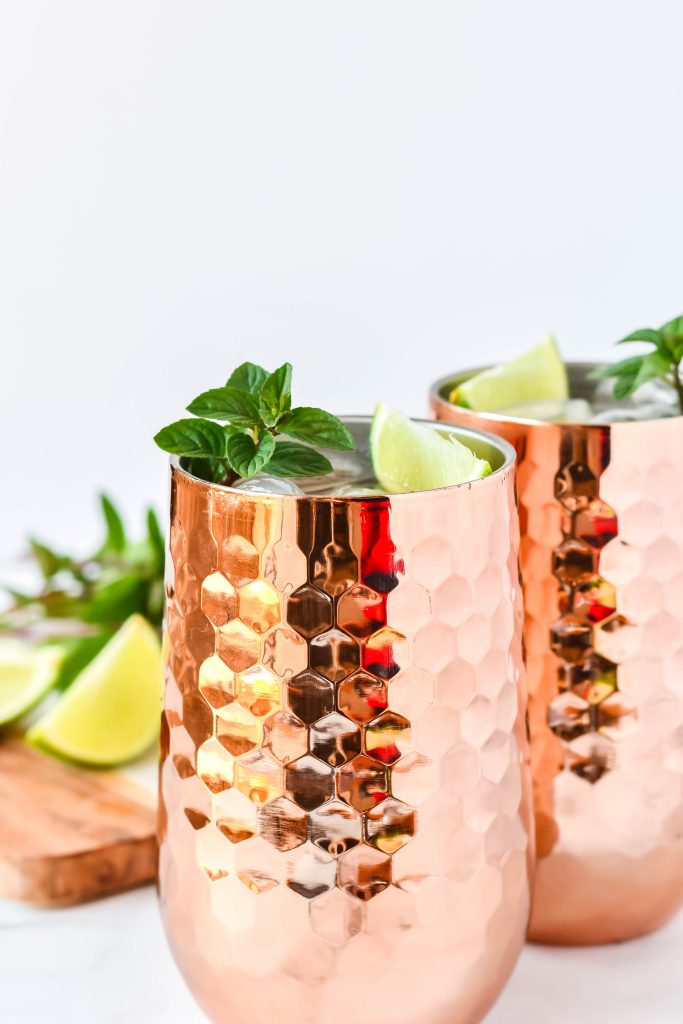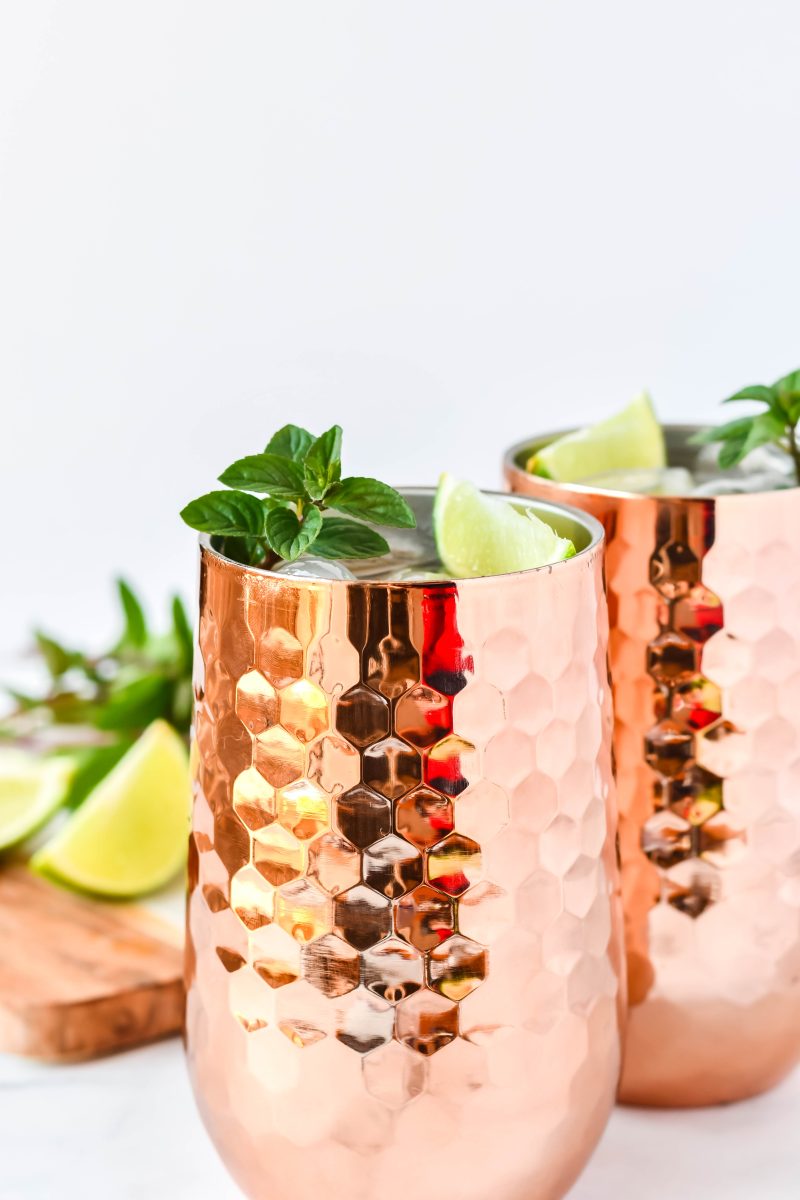 Such a massive part of the goodness of a moscow mule is the copper mug. There's no shortage of them and they don't have to break the bank. Here are a few sets available on Amazon.
I won't lie–this cocktail is so sippable and so easy that you're going to add it to your summer favorites almost instantly. This pomegranate moscow mule is easy to make per cup (as this recipe calls for) or you can multiply it out for a classy punchbowl drink. Either way you'll enjoy this tasty cocktail!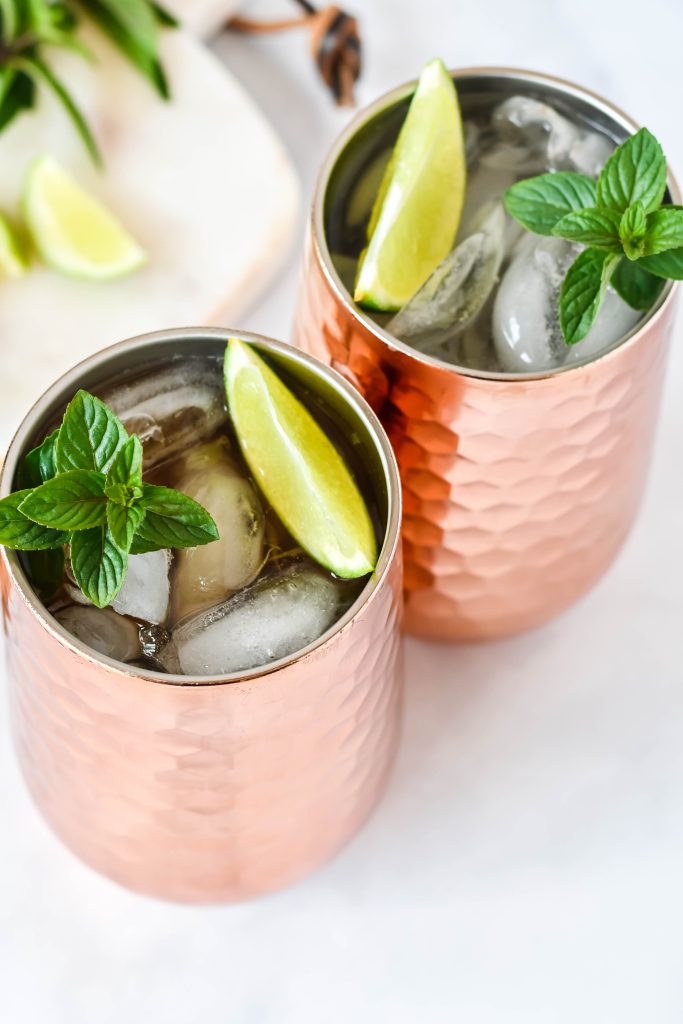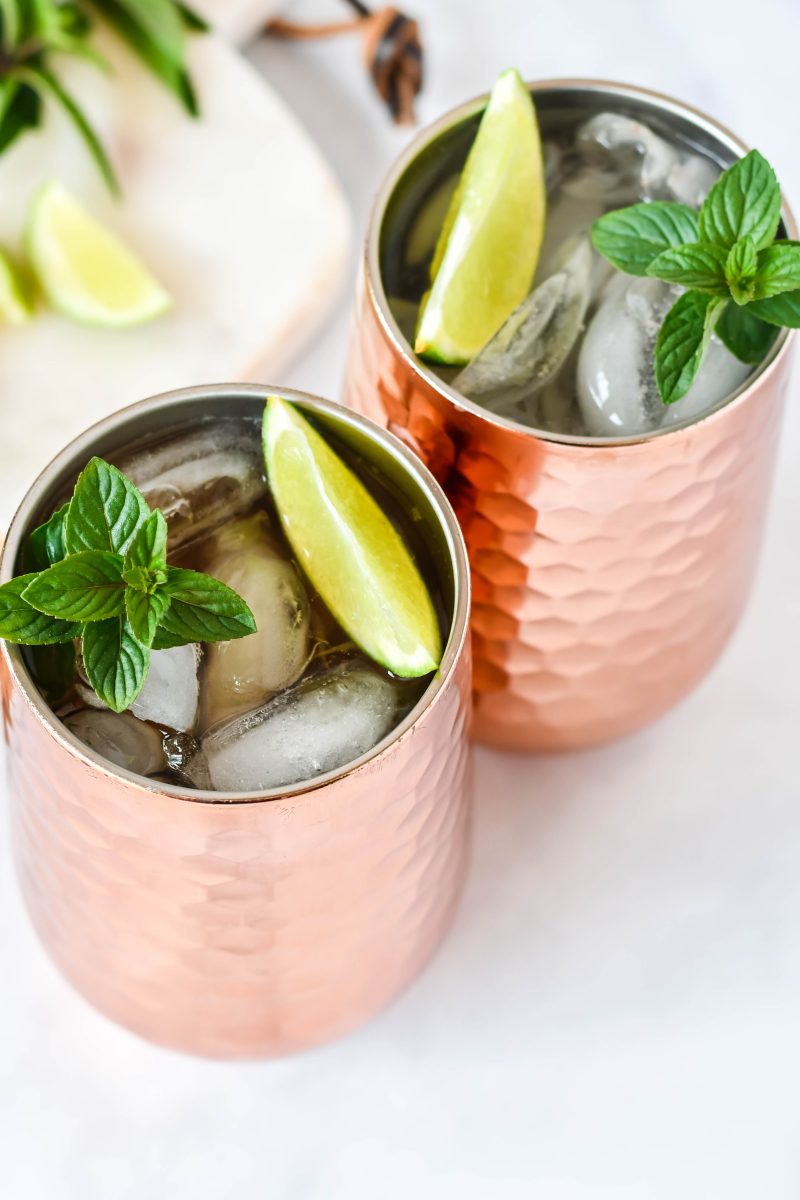 Want another reason to break out your copper mugs? This Spiked Winter Cider does just the trick!