When Scott and I visited Edinburgh, we visited the Royal Botanic Garden Edinburgh for the Botanic Lights 2016. It was an absolutely perfect night– clear and cool, but not too cold. It was our first night in Edinburgh and I was already in love with the city. Attending such a gorgeous event put me over the top. We followed a path filled with light displays, music, and the occasional treat, like a warm drink stand. I can't pass up a warm cider and drinking one while we strolled has become a favorite memory. We've been reminiscing a lot about our trip and decided to recreate the Spiked Winter Cider I so enjoyed.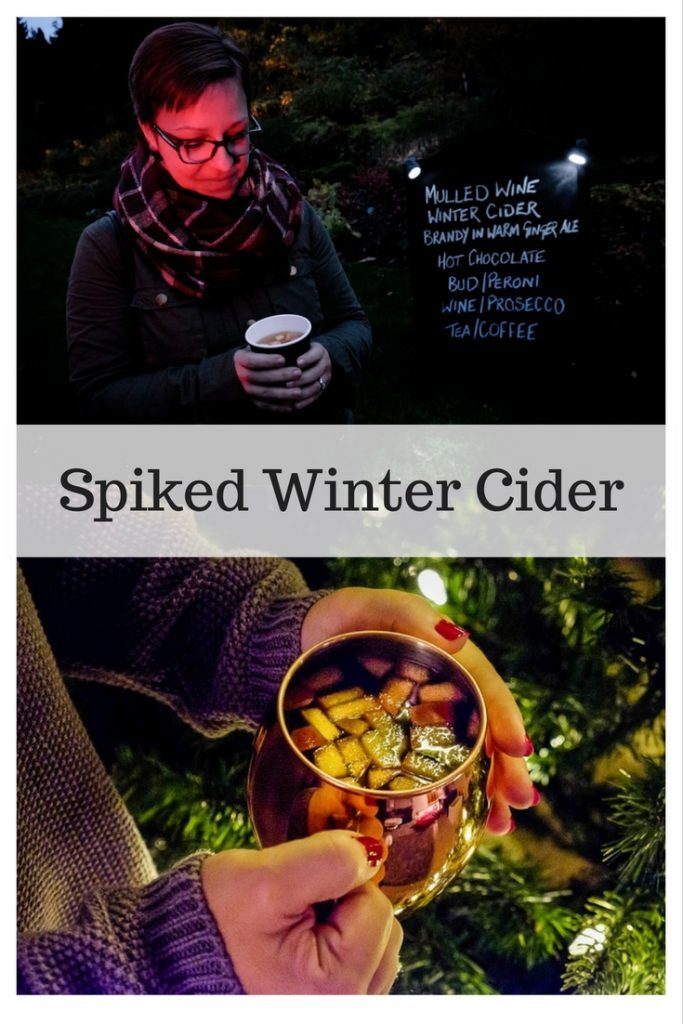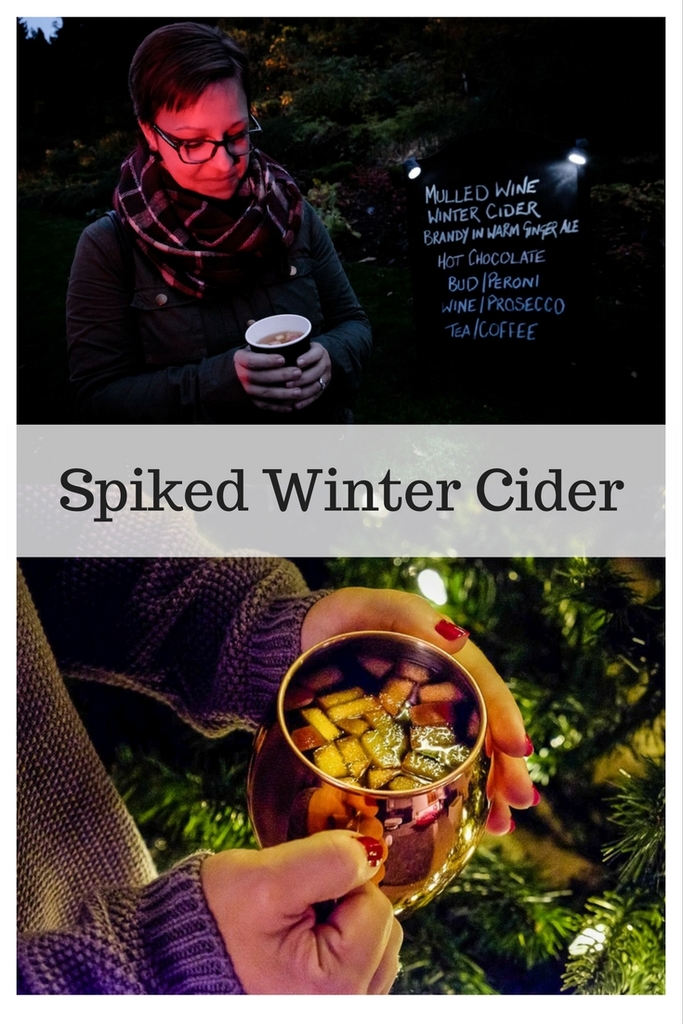 Ingredients:
10 oz apple cider
1 oz spiced rum
1 oz Calvados
one apple (diced)
cinnamon stick
6 whole allspice (per mug(ish))
muslin bag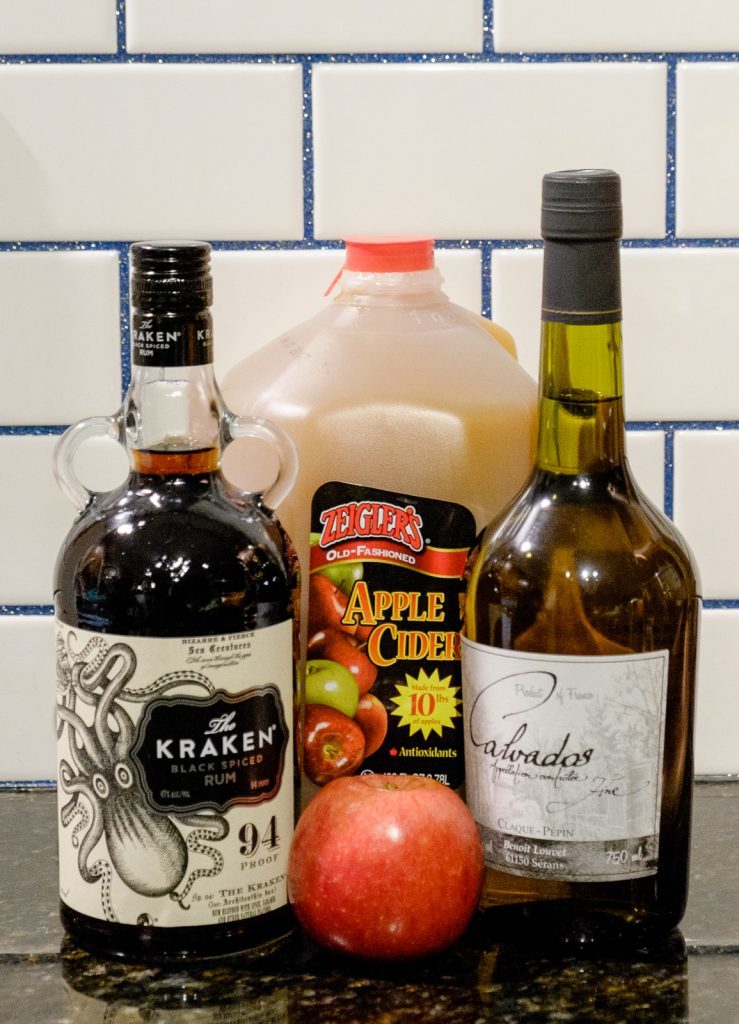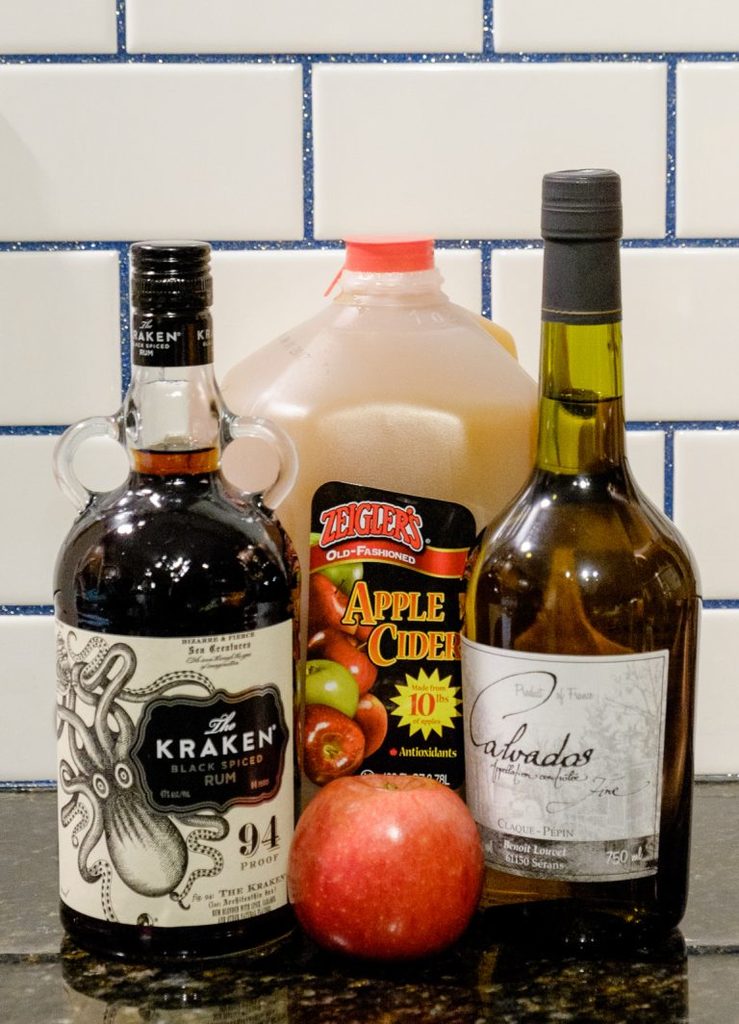 Put the cinnamon stick and allspice in the muslin bag. Put all of the ingredients into a pot and warm it up to a not-quite simmer. This should take 20-30 minutes–you want the apples to be soft.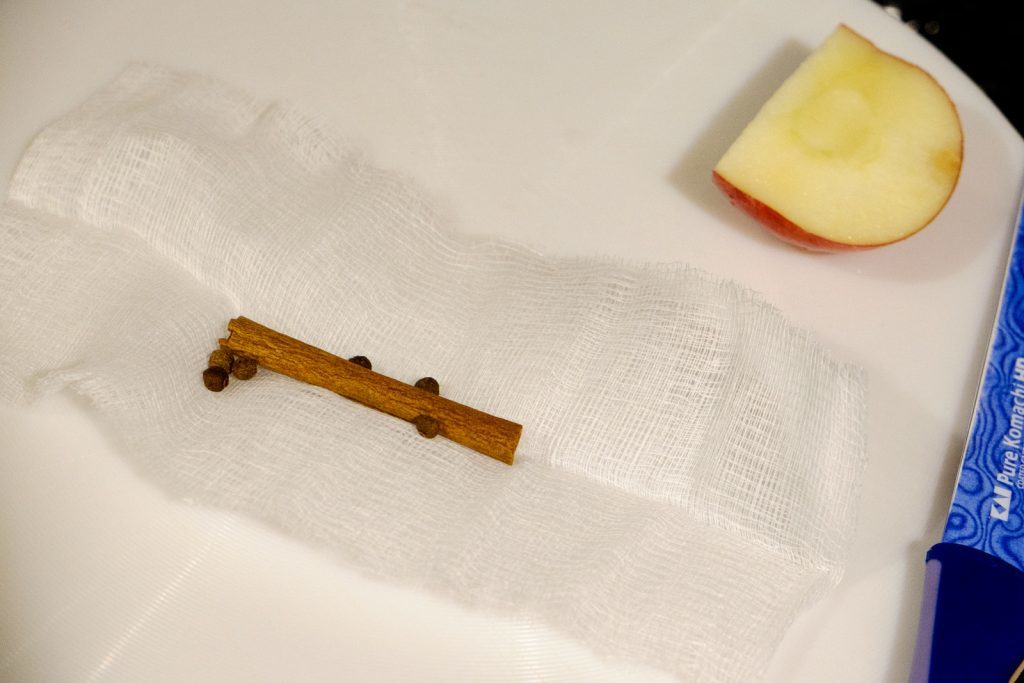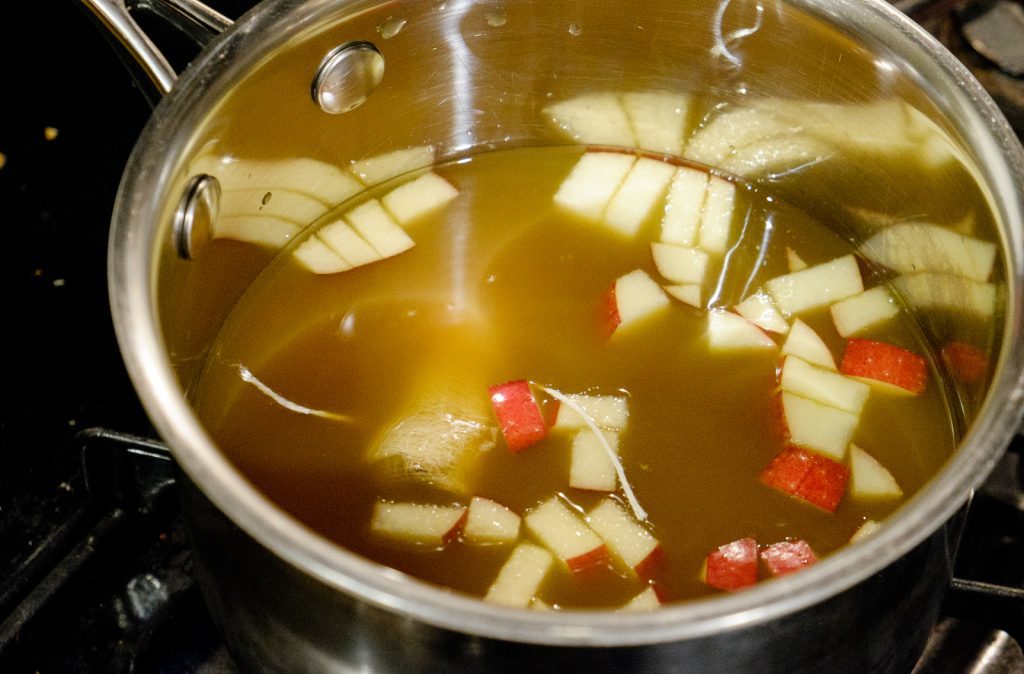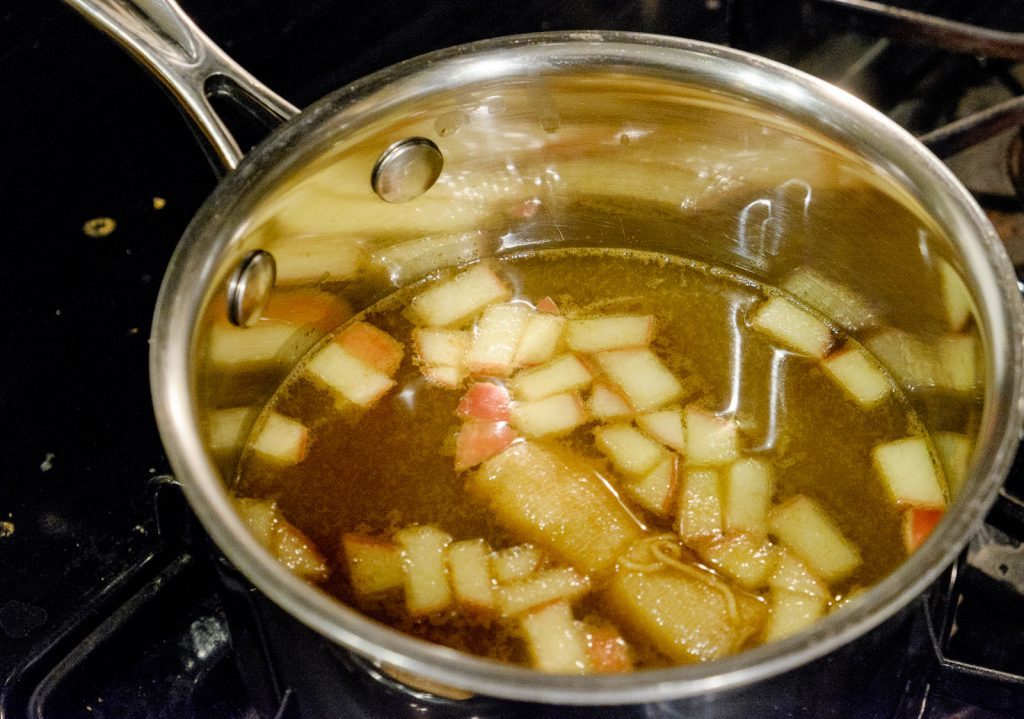 When it's warm, pour it into your favorite mug to enjoy by the lights of the Christmas tree and reminisce about your travels.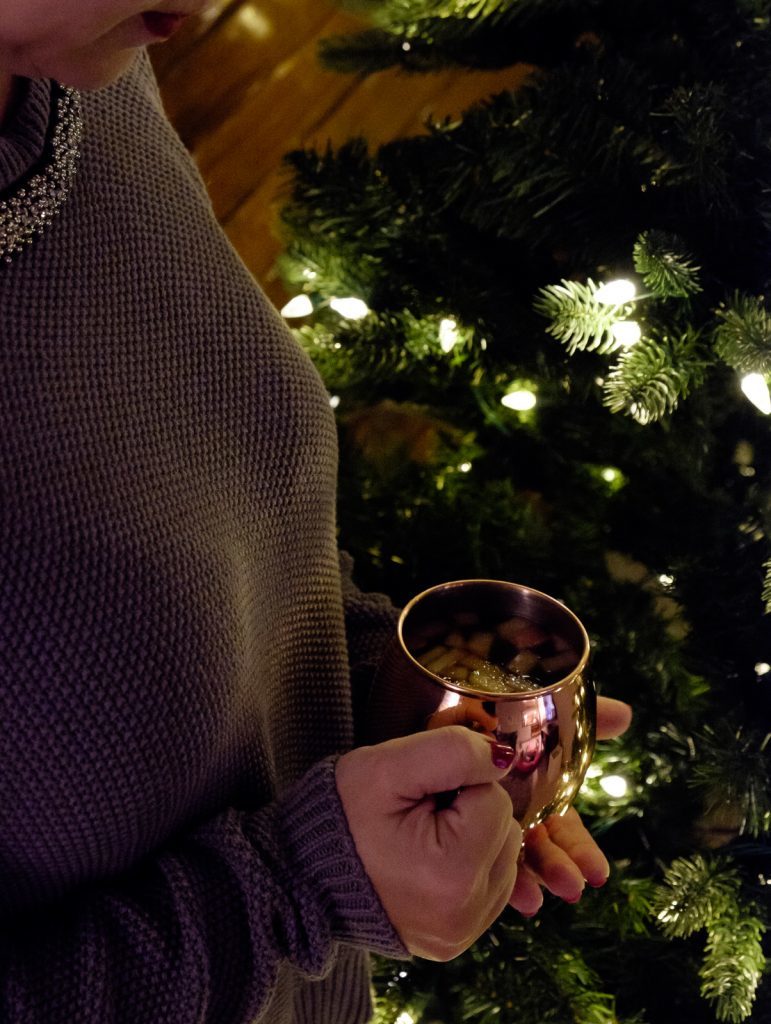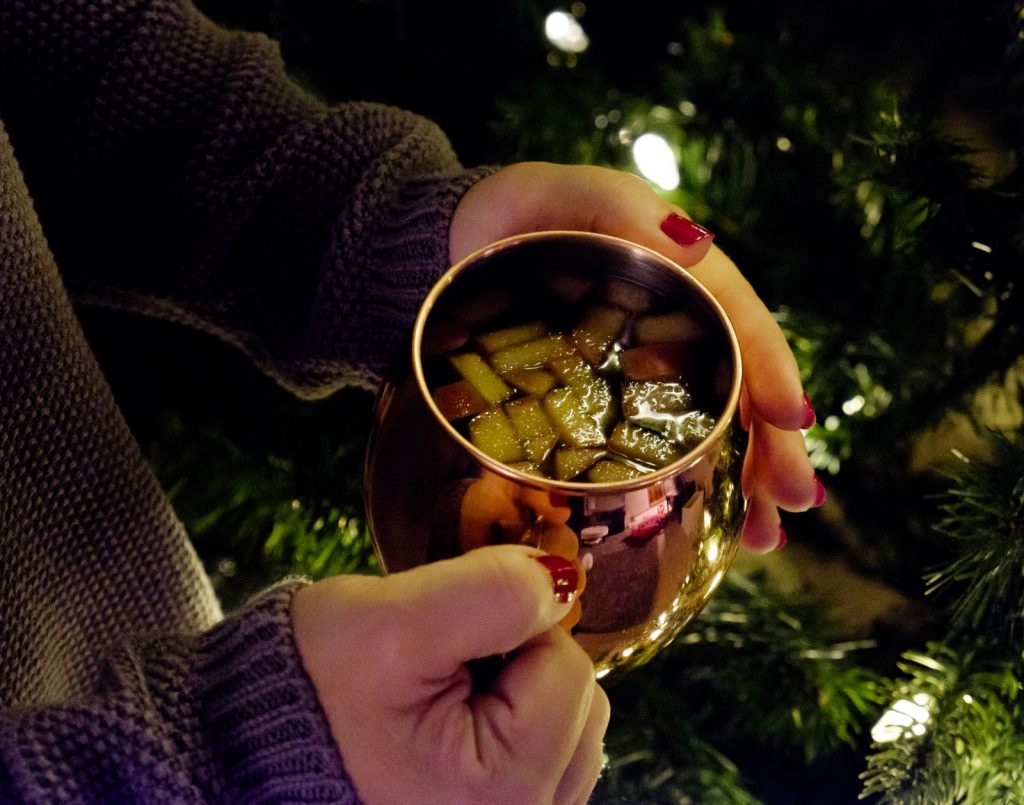 I've been enjoying my Spiked Winter Cider and the memories it brings back. It was so nice strolling through the garden. There were light displays everywhere–some simple, some elaborate. There were themed short shows, too, where music played and water and light came together with it.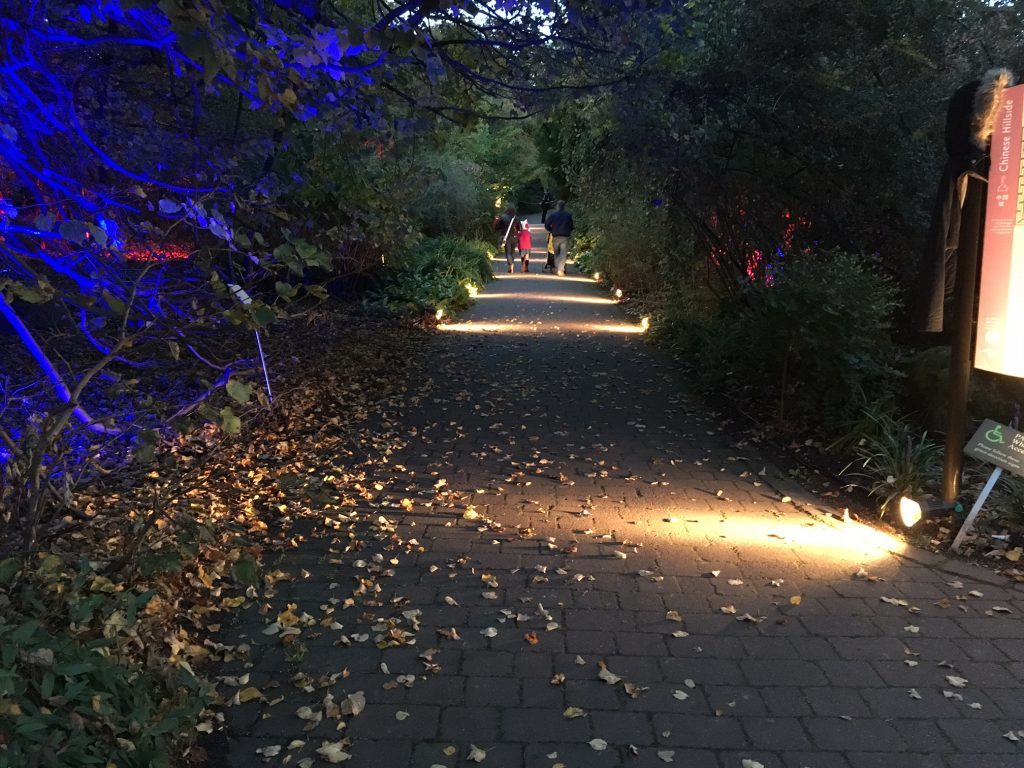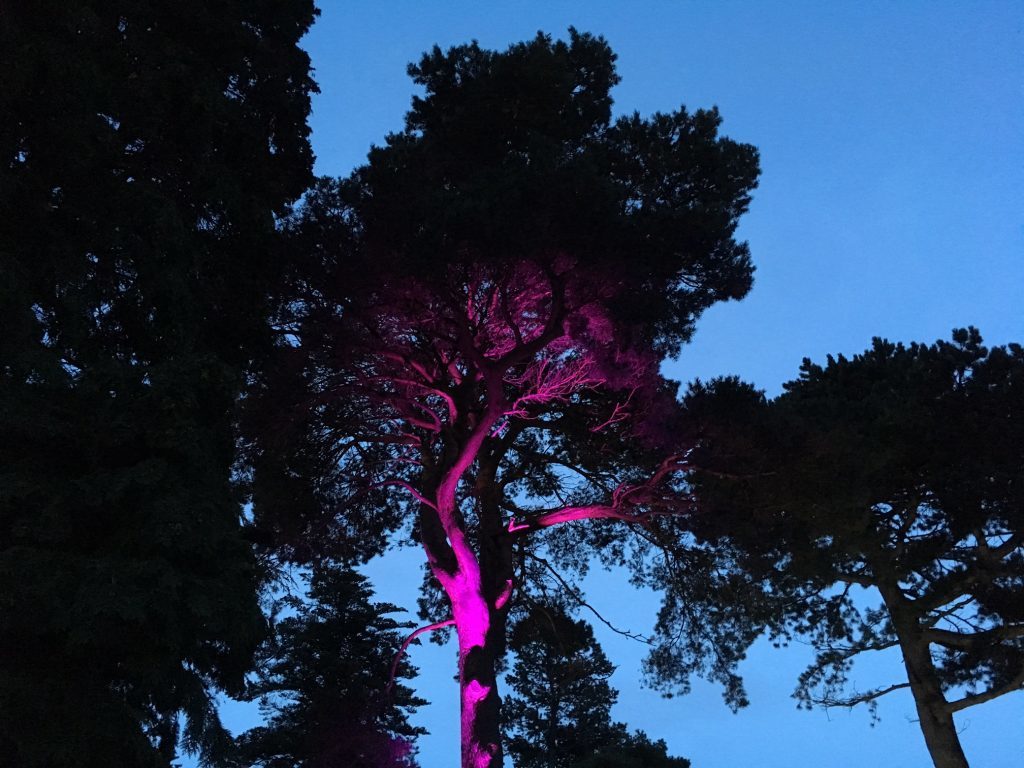 We had the first ticket group of the night, so it had just started to get dark as we entered the gardens. We actually needed to wait a bit past our listed ticket time because when they first listed the tickets, they were expecting it to be darker earlier. It was worth the wait!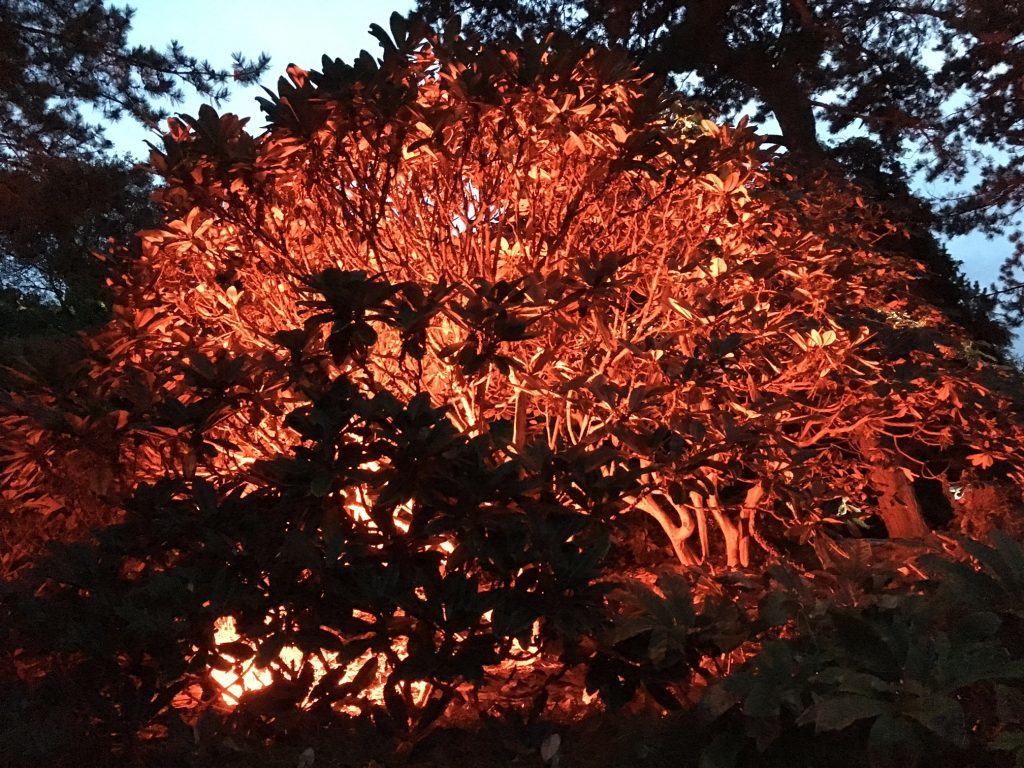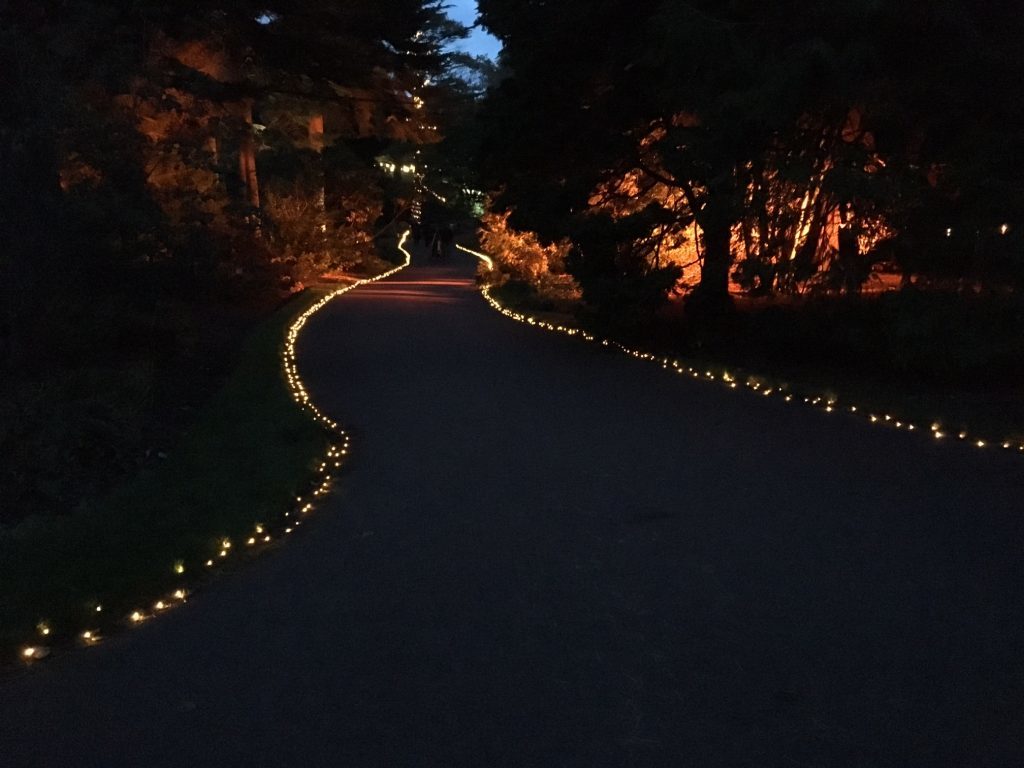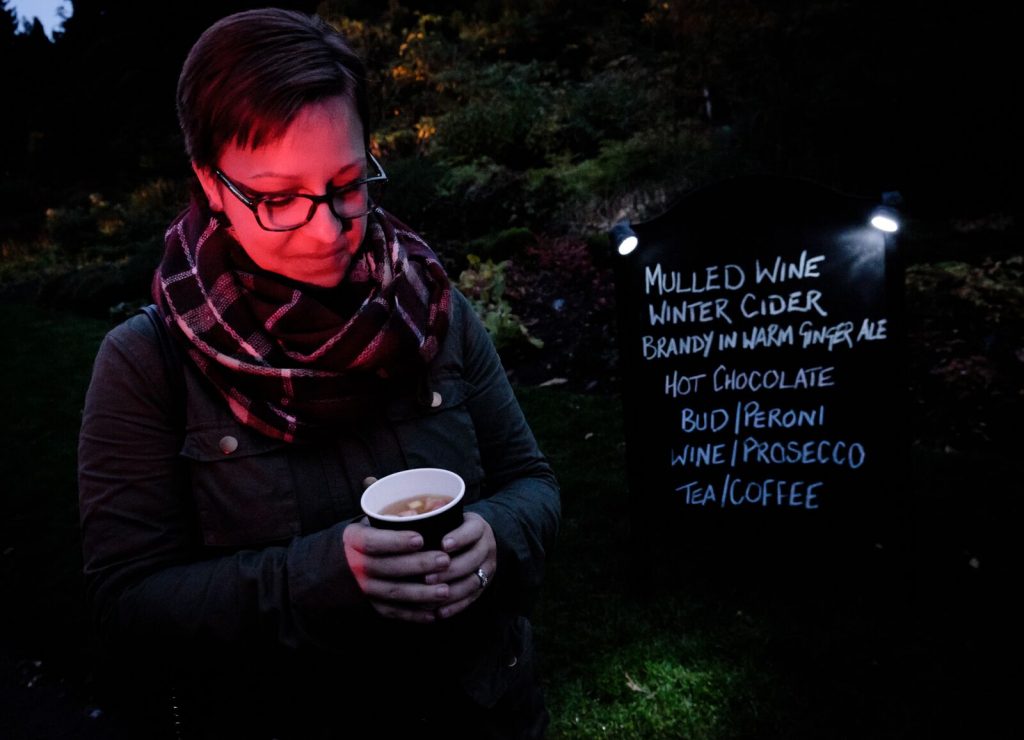 I'm happily imagining taking the girls next year. It was so family friendly–because they staggered and limited tickets, at no time did we feel over-crowded. The pathways were lit well enough at every point to not need to worry about stumbling over something in the dark.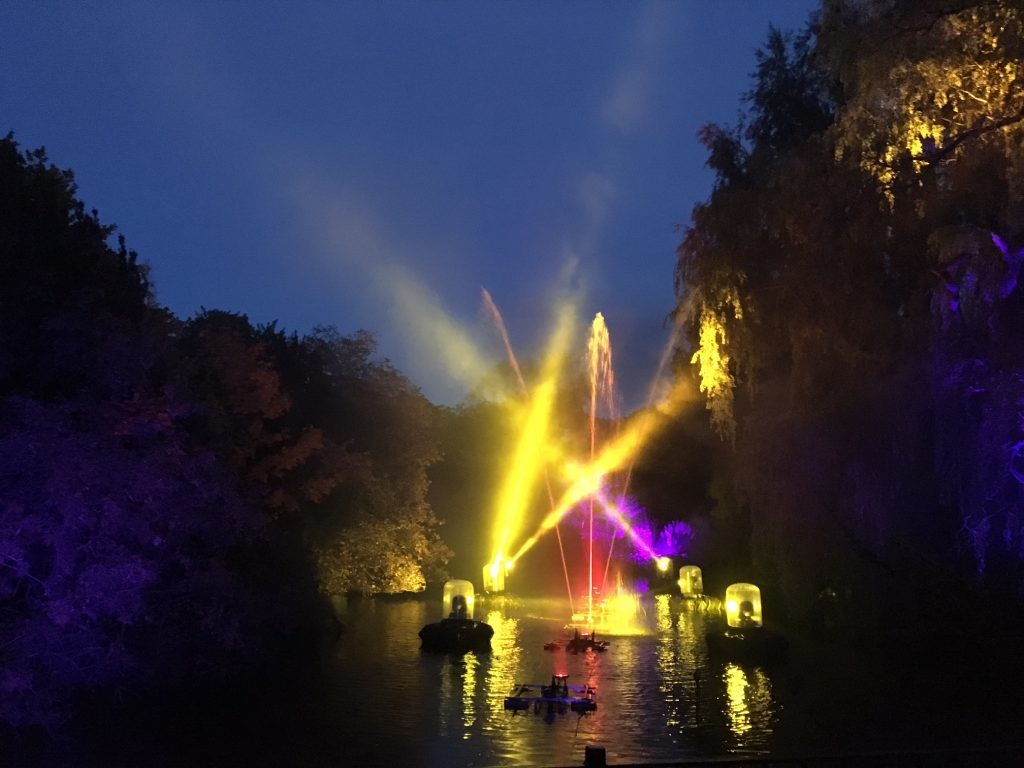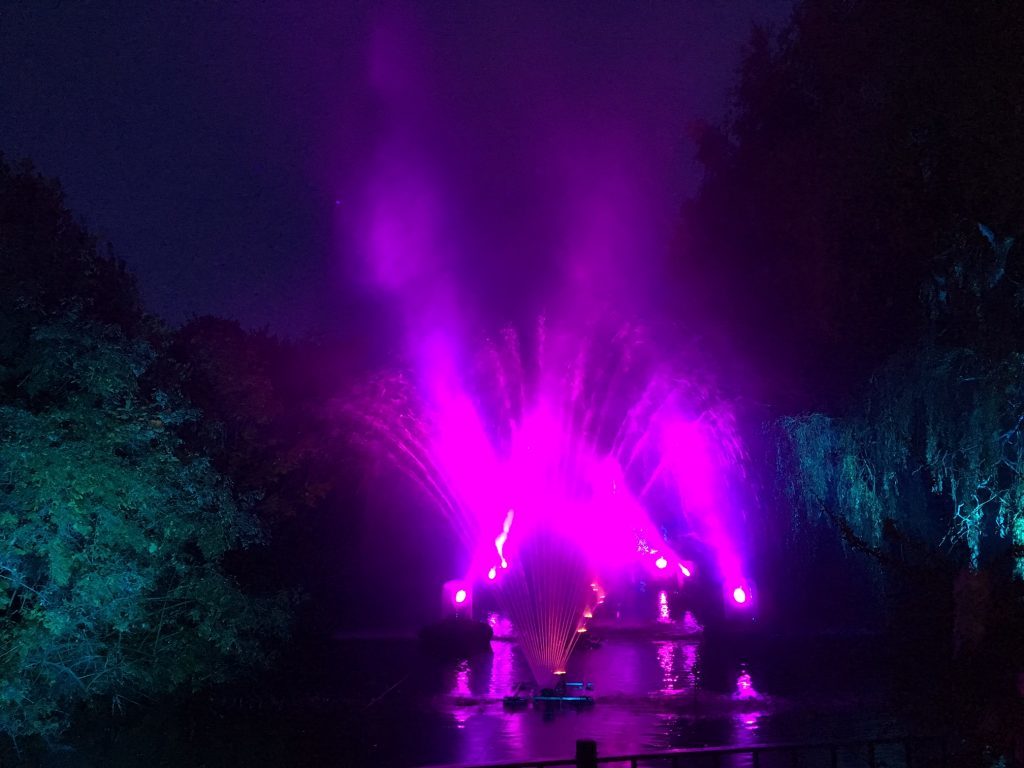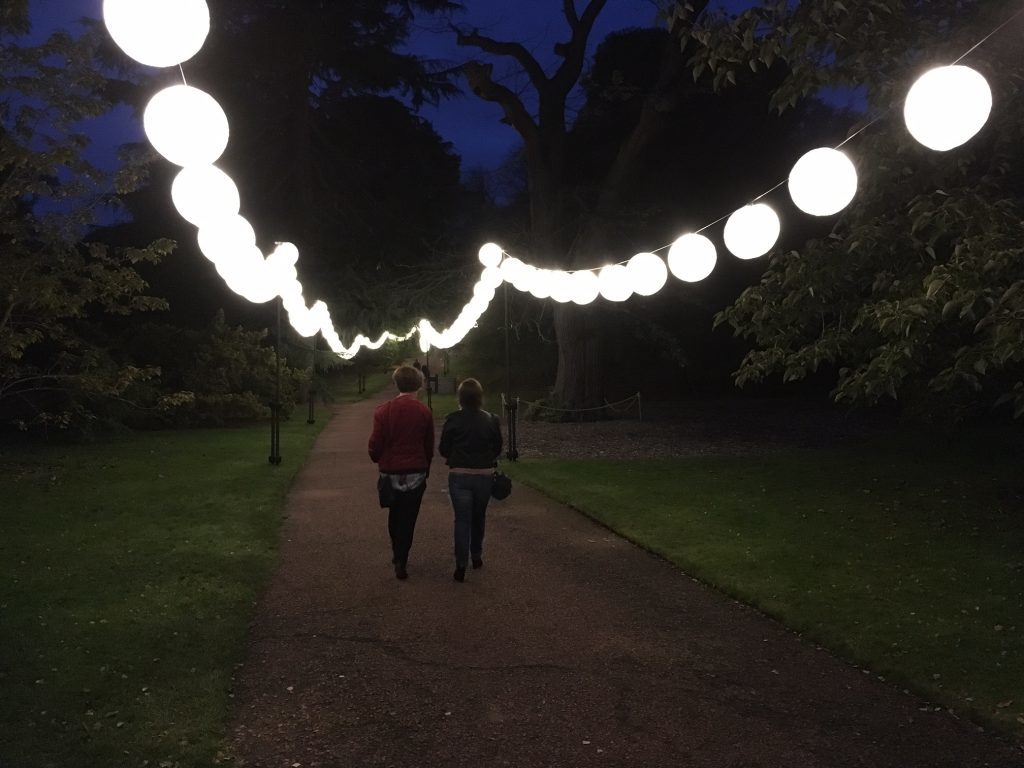 If you are headed to Edinburgh, I can highly recommend a trip to the Royal Botanic Garden. Botanic Lights runs on select dates in October, but there are other events throughout the year and, of course, the gardens themselves are lovely at any time. If you aren't traveling to Edinburgh any time soon, make my Spiked Winter Cider and imagine yourself there!