This guest post is brought to us by Kalyn of Girl Gone London. She has put together ten Edinburgh travel tips to help you plan the perfect trip. Having lived there, I can attest to these being just what you need to know!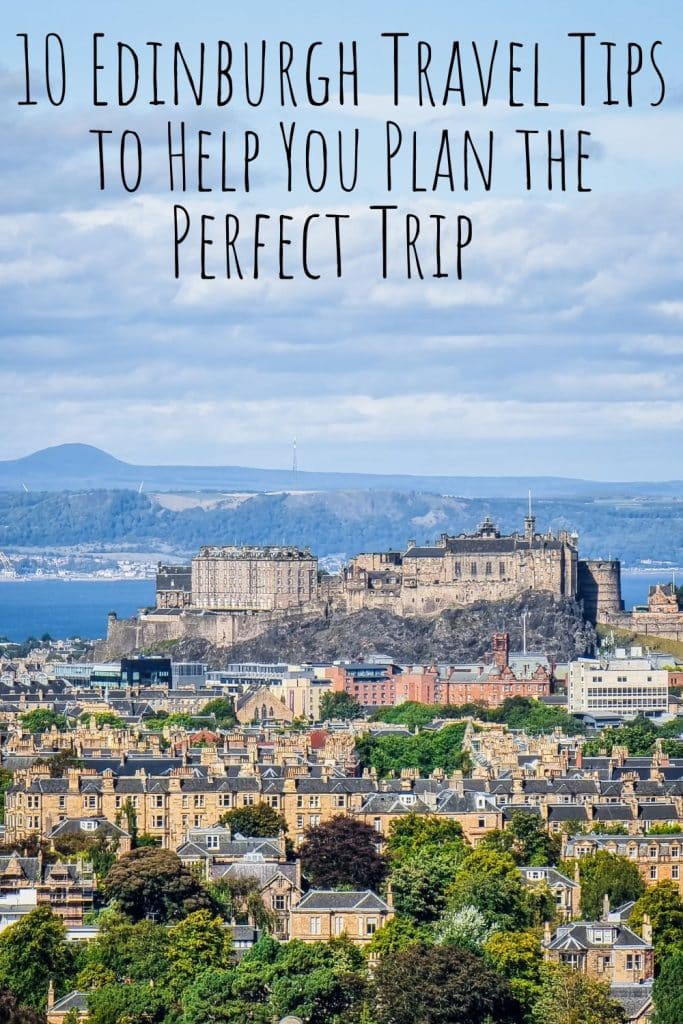 Heading to Edinburgh?
These ten Edinburgh travel tips are the perfect way to make sure that you've got the real scoop on what it's like to visit Edinburgh and how to make sure your trip is a success, whether you're spending one day in Edinburgh or more than a few days.
From transportation to attractions to general need-to-knows, enjoy these travel tips for Edinburgh from someone who loves visiting this great Scottish city!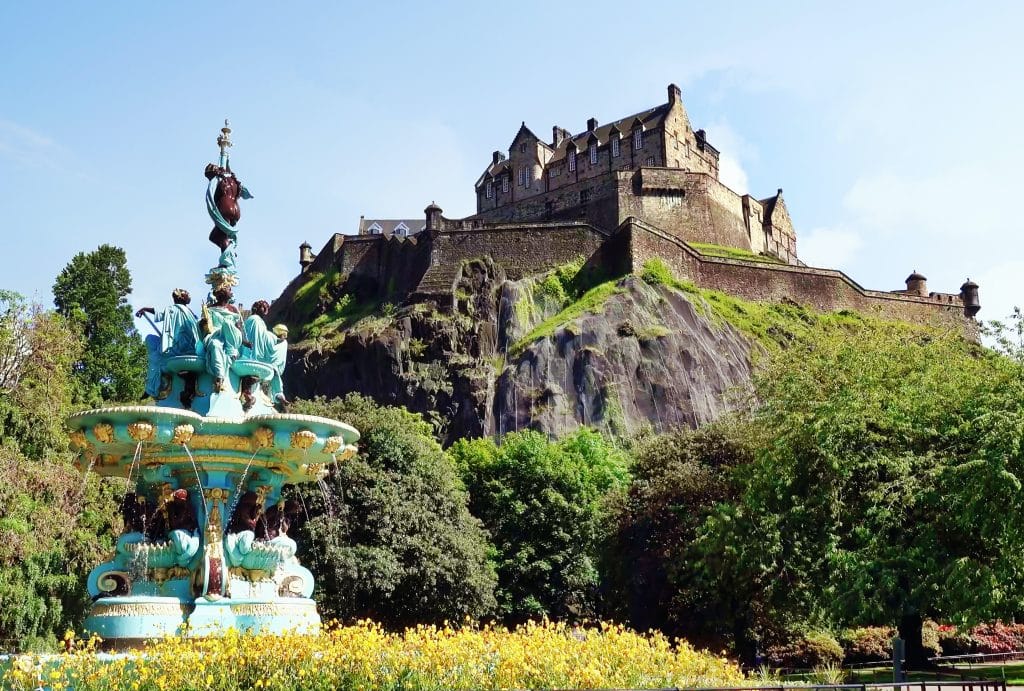 You Don't Need a Car
Edinburgh is one of the most walkable cities in the UK, and you don't need a car and shouldn't bring one to Edinburgh (unless you just happen to be on a road trip there, in which case park it somewhere and then walk!)
Once in the city, walking and using public transportation like the buses and tram if necessary is far easier than driving and will make sure that you truly make the most of your time.
Be PrePared for the Hills
There are a lot of hills in Edinburgh (and not just Arthur's Seat, which towers over the city!). Wear your best walking shoes and be prepared to burn a ton of calories as you walk around Edinburgh. If you have any physical limitations, take taxis or the tram when you need a little bit of a break.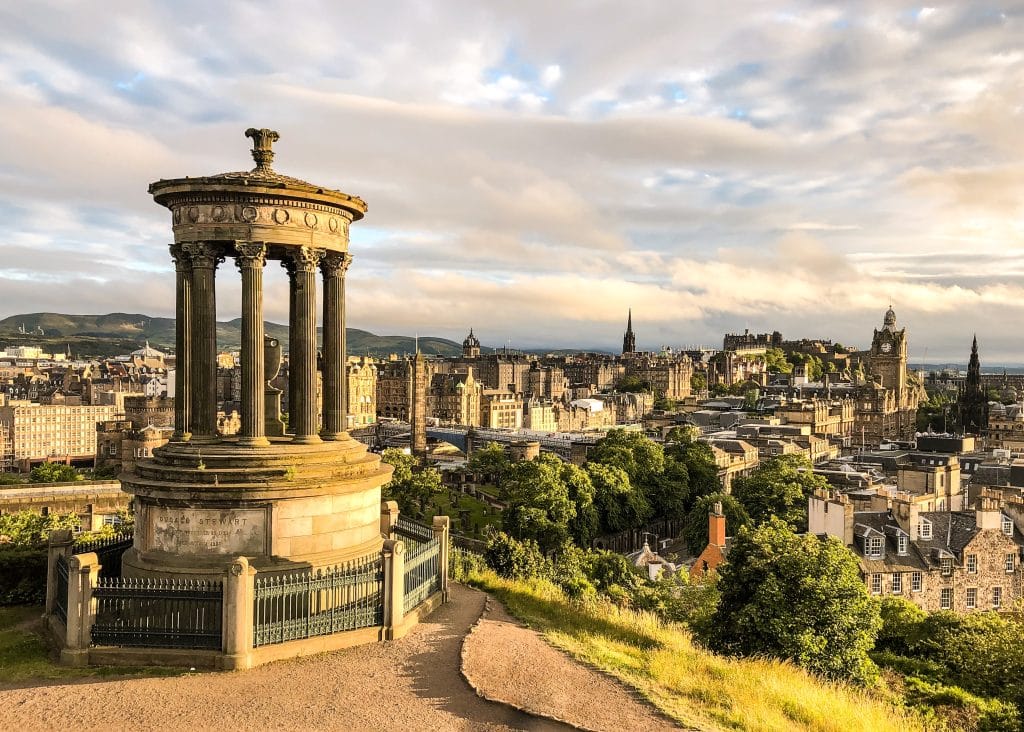 Photo by Kate Bielinski on Unsplash
Don't Skip the Royal Mile
While the Royal Mile (the road leading from Scottish Parliament to Edinburgh Castle) is touristy, that doesn't mean that it should be skipped.
There are some great restaurants on the Mile, as well as an electric vibe, so make sure to walk it from end to end to check it out for yourself and say you've seen it.
This is one of the best free things to do in Edinburgh, strolling the Royal Mile!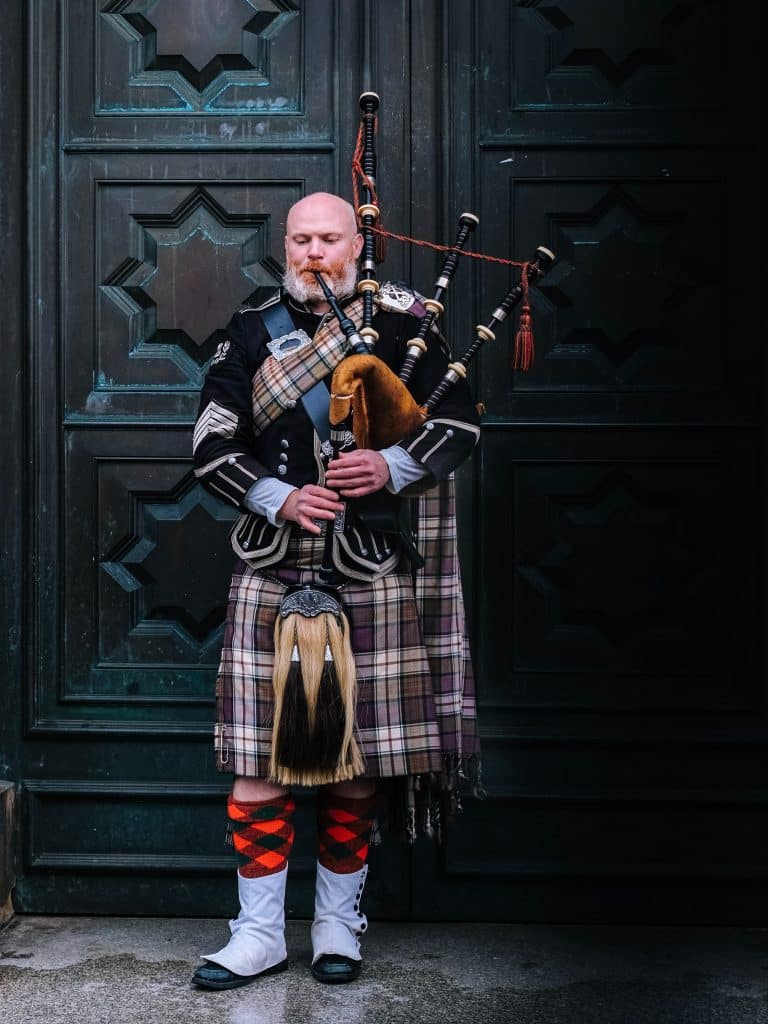 Photo by Lucrezia Carnelos on Unsplash
Avoid the Summer Months if Possible
While summer is arguably the best weather time in the UK, it's the worst time to visit Edinburgh if you want to avoid crowds.
Edinburgh itself isn't huge, and what happens in the summer is that visiting students from around the world as well as plenty of tourists descend upon the city and cause what can only be described as a little bit of chaos.
If you have the flexibility in your schedule, visit Edinburgh in the "shoulder season," which is April, May, September, and October for fewer visitors to compete with.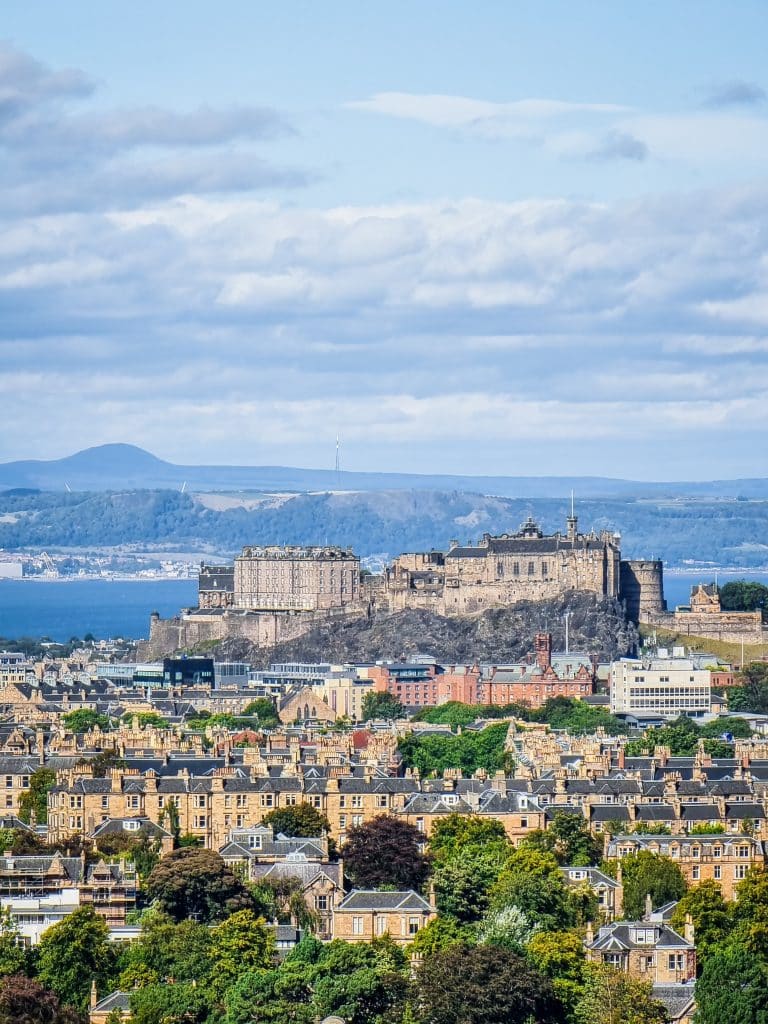 Photo by Bayo Adegunloye on Unsplash
Use the Train Connections to London
Edinburgh is a very well-connected city, and one of the most notable connections is to London!
It only takes 4 hours on average to get between the two cities, which means that you can include Edinburgh into a trip to London or include a couple day trip to London into an Edinburgh trip.
Train travel is so easy within the UK, and Edinburgh also has fantastic connections via train to the Highlands and beyond. Take advantage and explore surrounding areas if you have time in your Edinburgh itinerary.
Watch Scottish Parliament in Session
From "First Minister's Questions" to debates in Parliament, the public can actually sit in the viewing gallery and watch these government proceedings take place.
This is an incredibly fascinating way to experience how the Scottish Parliament operates and to educate yourself more on how this devolved nation fits within the larger UK government.
Tickets can be booked in advance through the Scottish Parliament website, or you can actually show up on the day and see if there is any space available (but best to book ahead if this is a must-do for you).
Try Scottish Tablet and Millionaire's Shortbread
While everyone talks about famous Scottish cuisine when it comes to savory foods, some of the hidden gems that you have to try are the sweet treats!
Get your hands on some Scottish tablet and Millionaire's shortbread at a Scottish gift shop or bakery while in Edinburgh.
Millionaire's shortbread, also called caramel shortbread, is a combination of shortbread, milk chocolate, and caramel and you absolutely have to try it.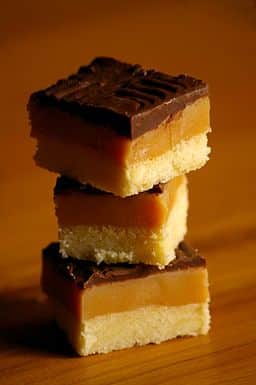 Scottish tablet is basically pure sugar in the form of a brick. Of hardened sugar. It's chewy when you bite into it, and you'll have enough energy for late nights in Edinburgh if you have some!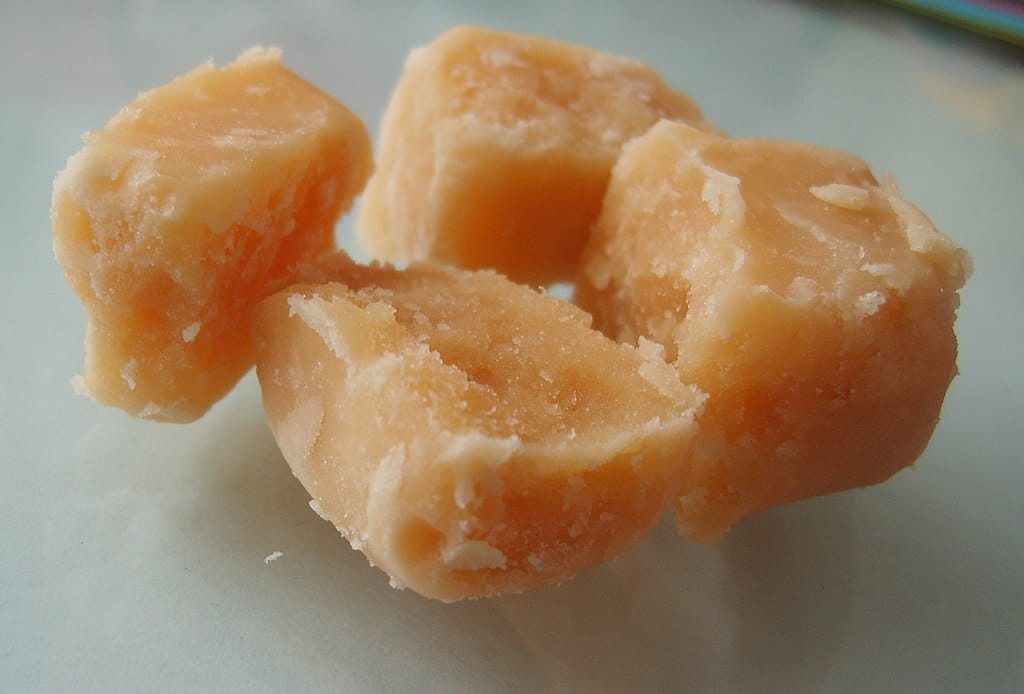 Don't be Afraid to Ask Locals for Help
 Edinburgh residents are typically very friendly and welcoming and more than happy to help point you in the right direction or tell you more about what they love about Scotland.
As long as you don't interrupt a person holding a briefcase who seems to be flying down the street late for a meeting, you should interact with and get to know the local residents who call this gorgeous city home.
One of the best place to meet the locals, of course, is in a pub!
Go Underground
 One of the most unique things to do in Edinburgh is Mary King's Close, a wonderful "underground" experience that takes you through a preserved Edinburgh street from before the city was essentially built on top of it.
This means that it used to be ground level, but today you can go through this covered area with a guide to see what the medieval roads of Edinburgh were like and the history and stories of all that happened here.
It's a wonderful thing to do in Edinburgh in the rain because you're out of the elements as well!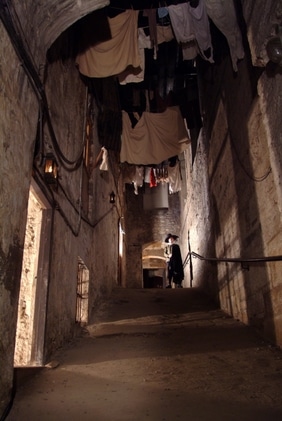 The Real Mary King's Close at en.wikipedia, Public domain, via Wikimedia Commons
Save Money by Eating Picnics in the Parks
Edinburgh is an incredibly green city with plenty of parks, and one of the best ways to save money while you're in Edinburgh if you're on a bit of a budget is to eat lunch (and dinner in the warmer, lighter months) in the parks.
Simply stop by any food shop like Sainsbury's and grab yourself a "meal deal," which typically includes a sandwich, crisps, and a drink, and take it to somewhere like Princes Street Gardens to sit on a bench and eat while you watch the world go by.
You'll save a ton of money, get some Vitamin D, and get to appreciate what Mother Nature has to offer in Edinburgh!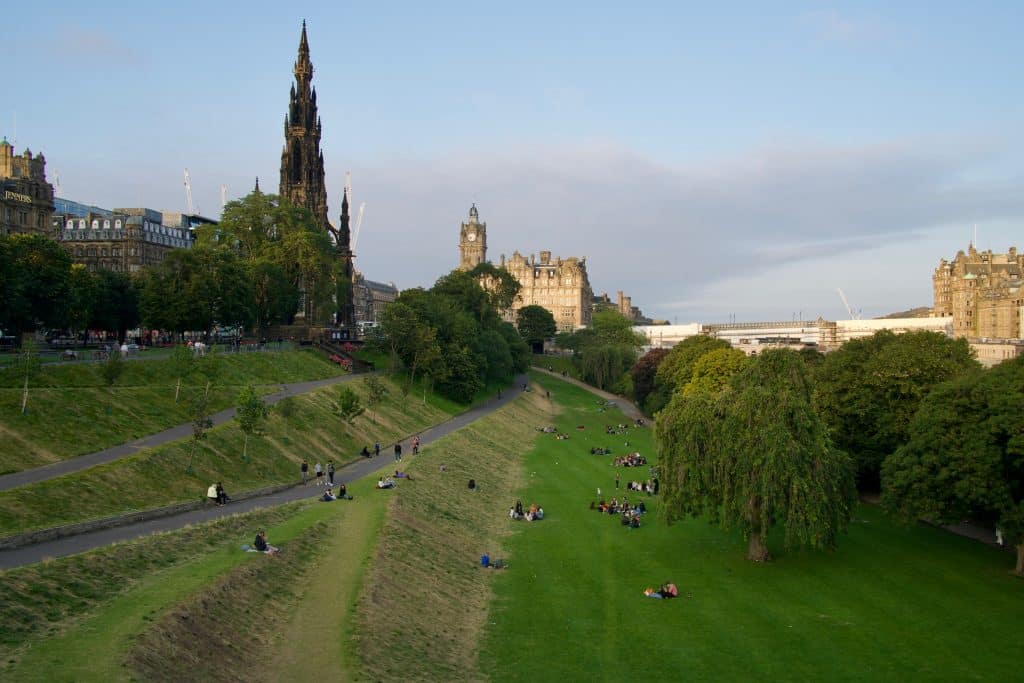 Photo by Stuart Hay on Unsplash
Thanks again, Kalyn, for giving us these ten Edinburgh travel tips! While you're there, check out the best museums in Edinburgh.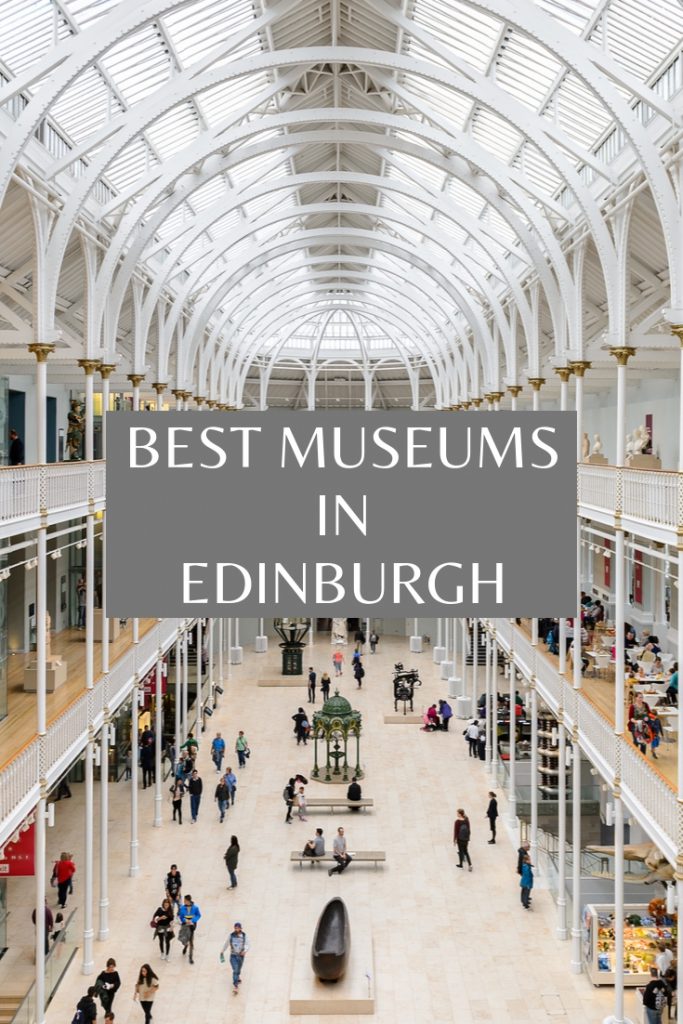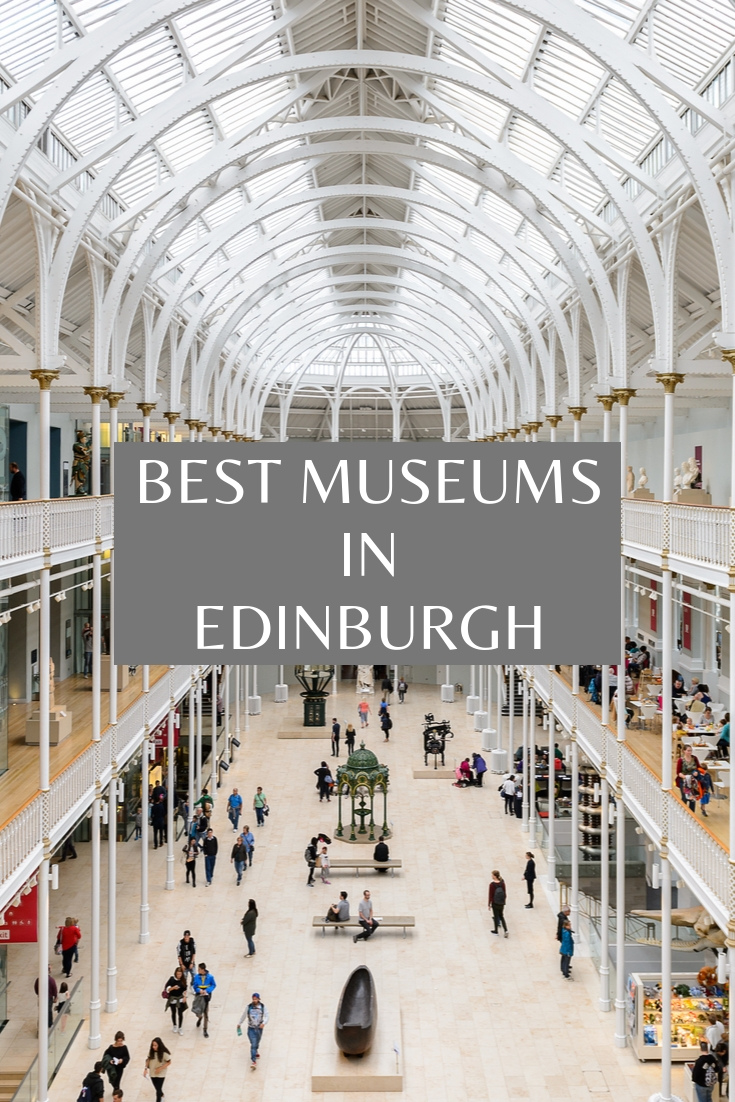 And here is where you can see highland cows in Edinburgh!