I have a vision of living in a log cabin with cabinets full of handmade afghans and quilts and walls covered in finished cross stitch pieces. I'm a good ways off from all of it, but this year I'm making my start. I set myself a goal of finishing five crocheted blankets by the end of the year. As you know by now, I'm not exactly known for finishing the projects I start. I have half-finished everythings all over the house. That's going to change. The first blanket I started on this year was the Crochet Striped Afghan from Annie's. I chose the Christmas color option as I love the idea of it being a present to myself at the end of the year. Here's Annie's striped afghan month one has gone.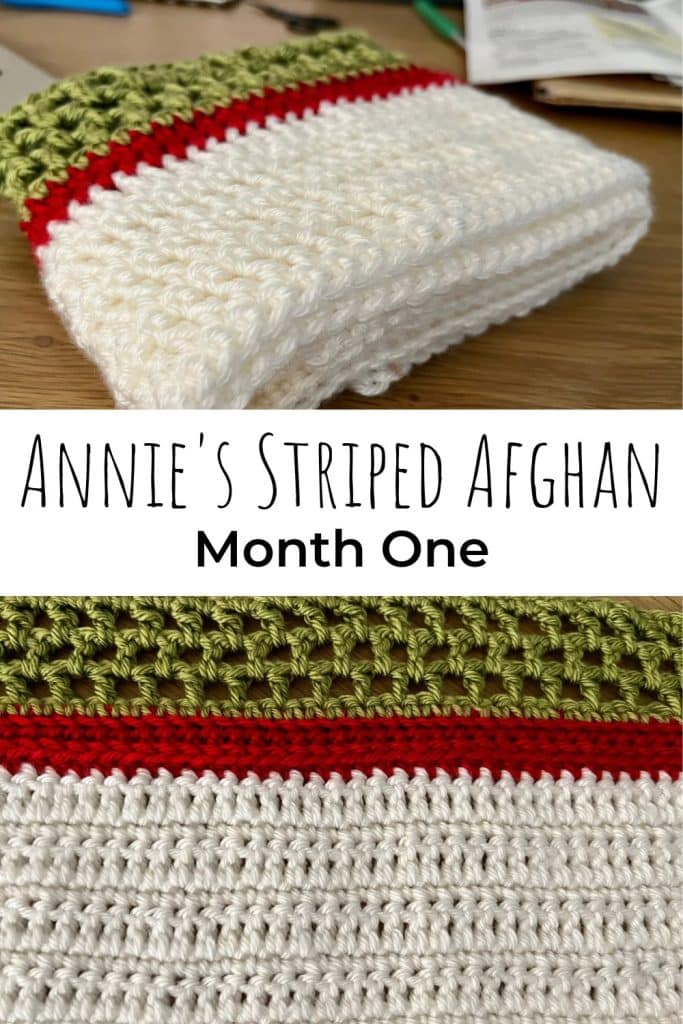 This post contains affiliate links.
I ordered my kit in December and chose the option to pay up front. I always choose that option if I'm able. I elected to have a new kit delivered each month, but you can adjust your timing a bit. I chose a month for mine because I'm slow and felt like that gave me time to enjoy what I was making. My first delivery came right on time with three skeins, enough for the first three stripes. It had a paper copy of the pattern as well. One thing I really appreciate about this club is that it gives you access to video tutorials that make it super easy for a beginner to learn the stitches. I'd call myself an advanced beginner who can barely read crochet patterns. The video let me look at the pattern, watch the stitch in the video, and have that "ah ha!" moment when I could match the stitch I already knew to what was written in the pattern. So, not only am I learning stitches, I'm learning how to read patterns.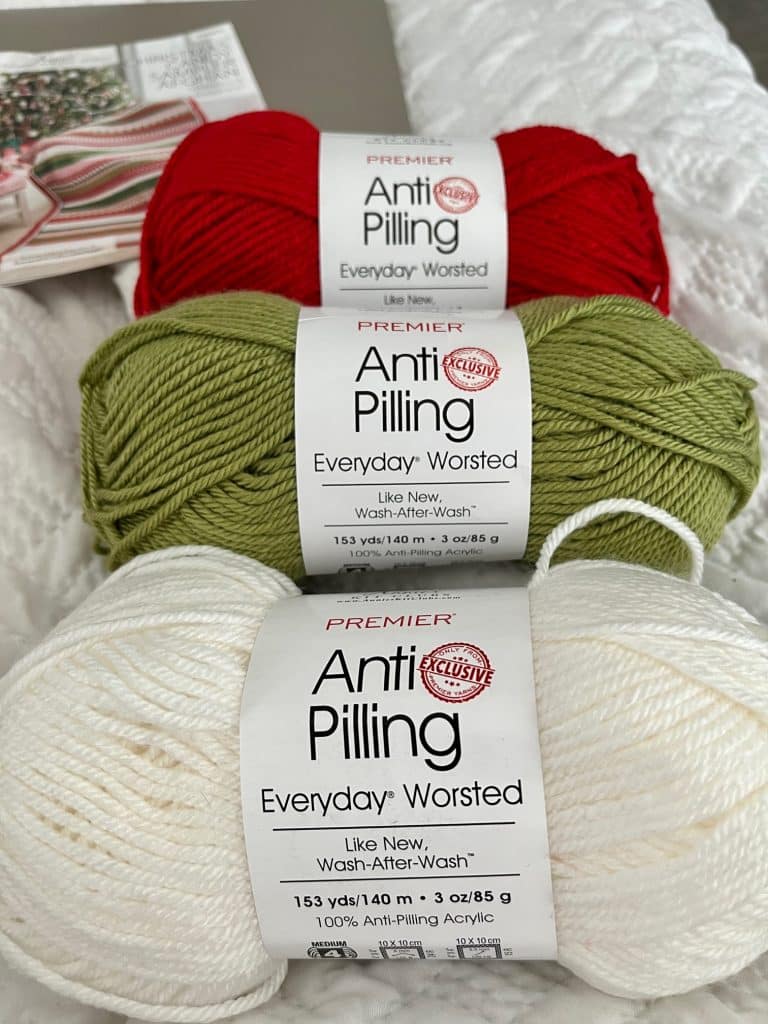 Customer service is fantastic and I need to give them a massive shout out. My darling Watson is an absolute terror when my back is turned and his favorite pastimes include chewing on crochet hooks and playing with yarn. He got into my first month's yarn and destroyed it in record time. When I reached out to Annie's to ask how to repurchase the first month's skeins, they simply sent me a new pack. This was above and beyond and is very much appreciated.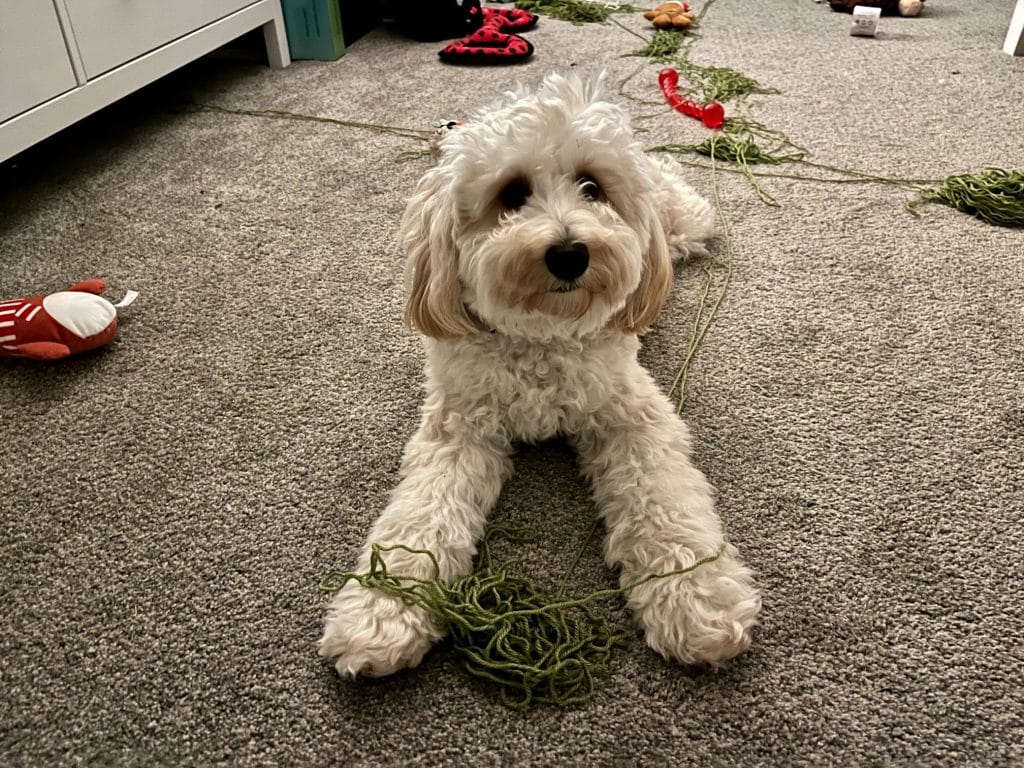 While I already knew some of the stitches used in the first three stripes, I did learn new ones and how to use known stitches in new ways. I was crazy excited to learn a new way to weave in my ends, though–I've never been great at weaving as I go but I had an "oh wow" moment when the video lesson talked me through it. The video is clear and slow enough to be able to see and understand exactly what to do–something a lot of crochet videos aren't. I finished my first three stripes and magically was right on target for measurements. My second month's kit is on its way and I'm itching to see my blanket grow.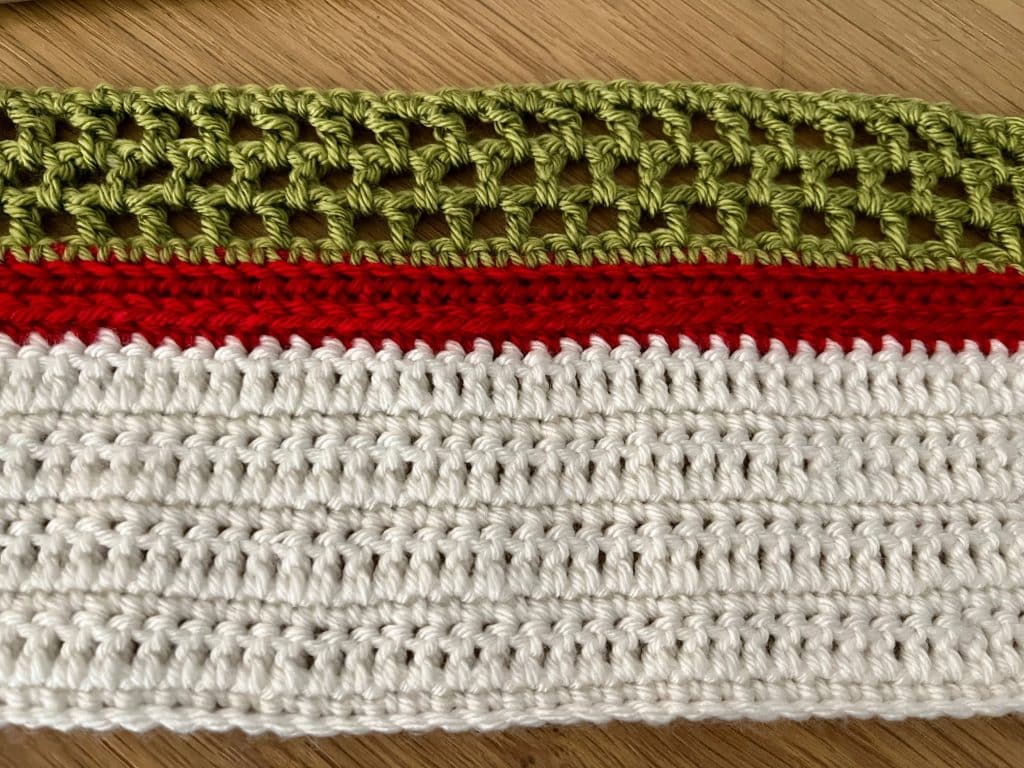 So yes, I'm only one month in but I am in love with this kit club. I have a soft spot for subscription clubs but this one feels extra special right now. It's slow and mindful and has real progress I can see. Annie's offers a lot of options for not only afghans and colorways but other crafts as well. I daresay there is something for everyone and I'm already eyeing future projects. Until next month!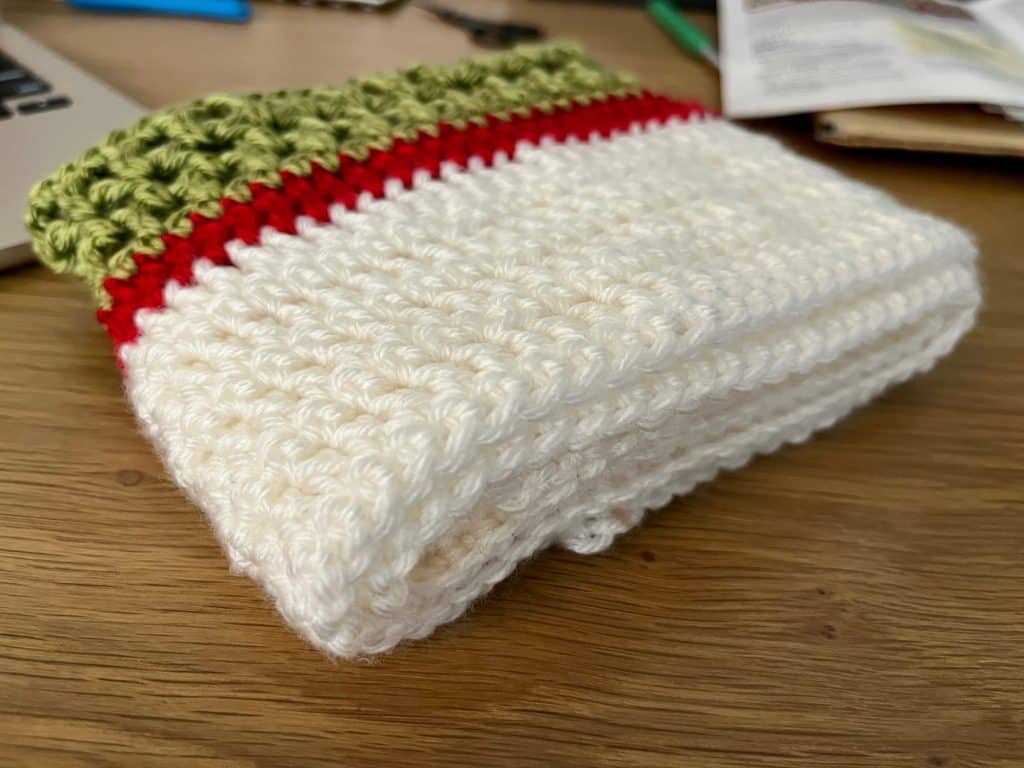 Crochet is a massive stress reliever for me. Here are some more crafts to relieve stress!