I'm two months into my blanket and I'm already so impressed with myself that I've made it this far. I found myself rather impatiently waiting for my second batch of yarn after finishing the first three stripes–I never keep up with stitch or craft-a-longs, so I'm a bit baffled as to why I'm so antsy to keep moving on this–I suspect that crochet has fully become my newest craft addiction. Here is my update on Annie's Striped Afghan Month Two.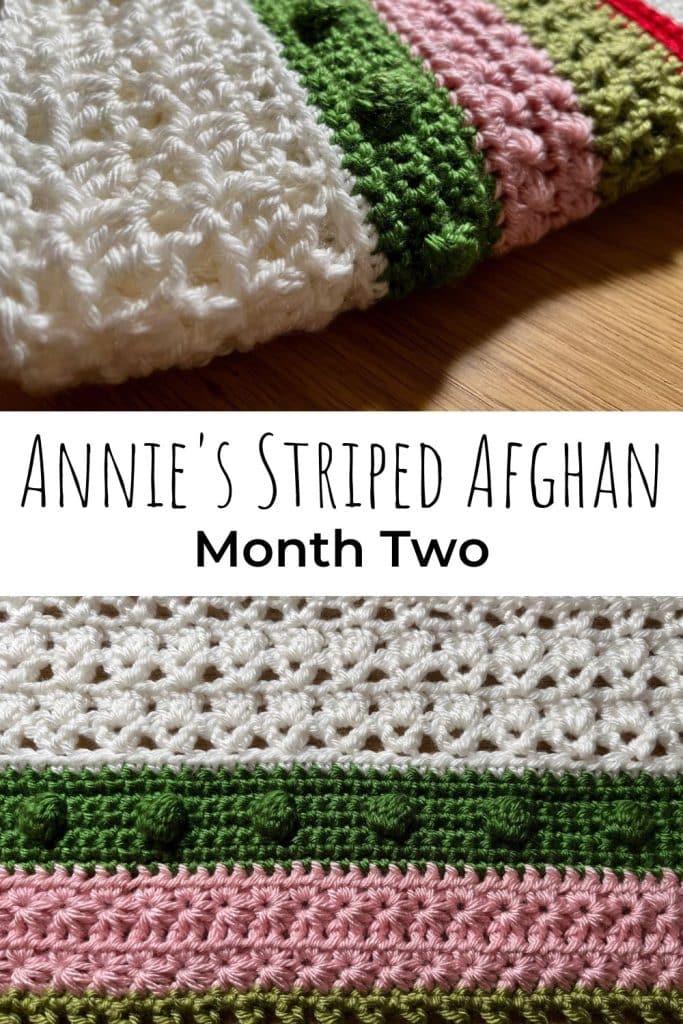 This post contains affiliate links.
The next three colors arrived for my Christmas Candy Sampler Afghan right on time. I had the brief thought to see if I could get my shipments closer together, but decided that the forced patience was good for me since I was actually finishing one pack before the next came.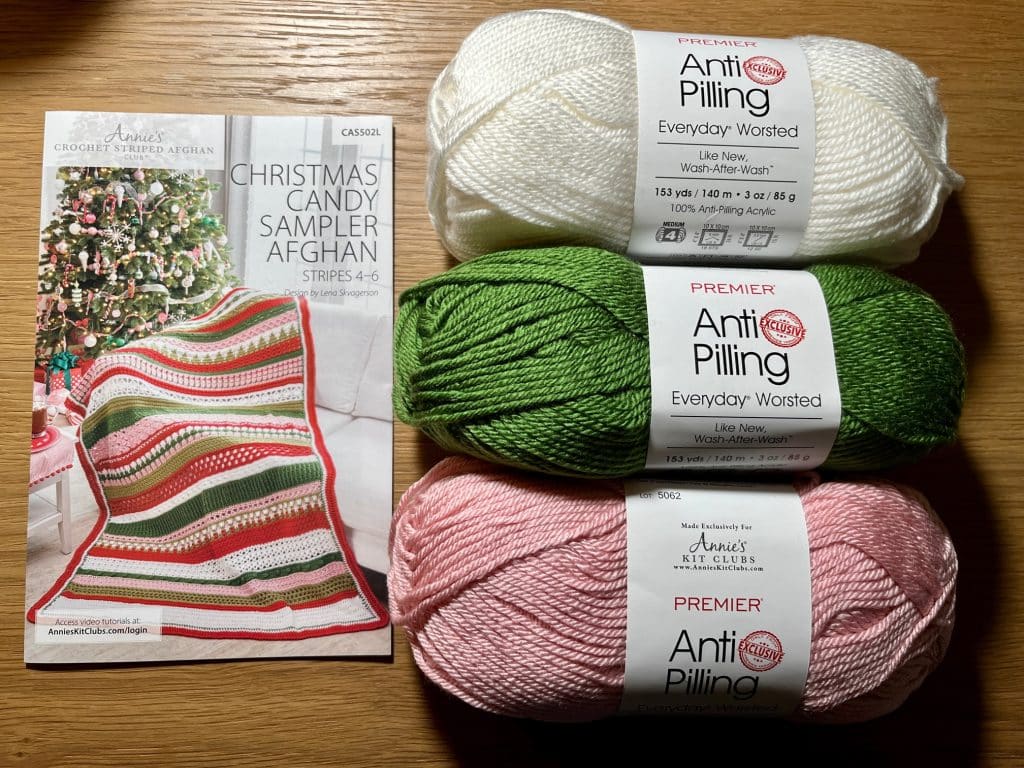 I found this month's set of stitches intimidating to look at and couldn't fathom getting them right. The video tutorials are done so well that I shouldn't have worried, though–they felt positively easy once I had been led through a couple. I love the teaching style of the videos–the instructions are clear and slow enough to really understand and see where to put the hook, but not condescending at all. After a couple of stitches, we're left to finish off the row on our own and the instructor meets us at the end.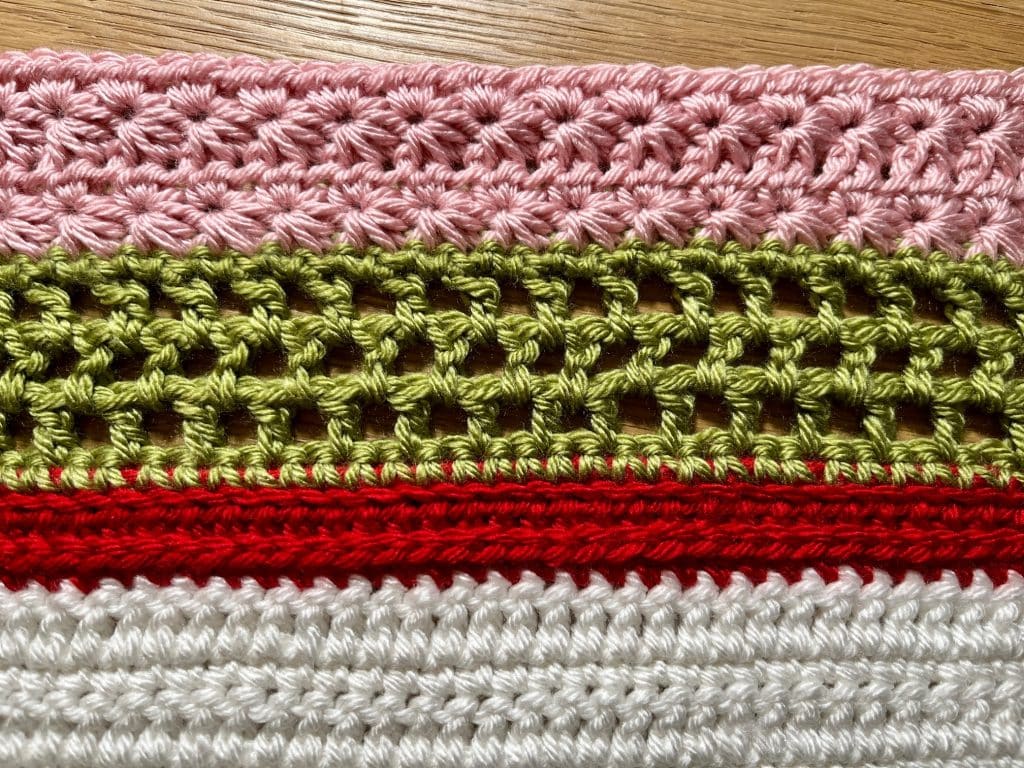 I'm not sure I've retained how to do these stitches beyond the immediate stripes, but I know I can go back to the videos for that memory jog.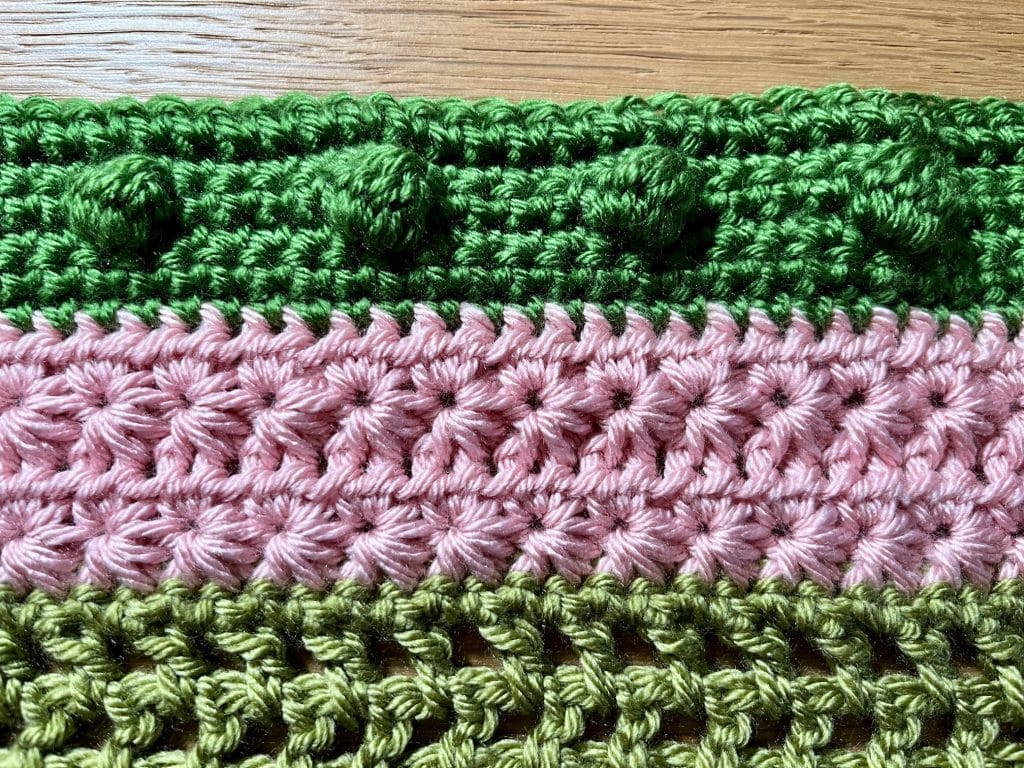 We're told to save any leftover yarn and since this white was the first repeat color, I decided to use what was left from month one and hope for the best. I didn't have quite enough yarn to finish the stripe, which led to a quick search on how to join two pieces together. It all worked out and I finished all three stripes in an afternoon.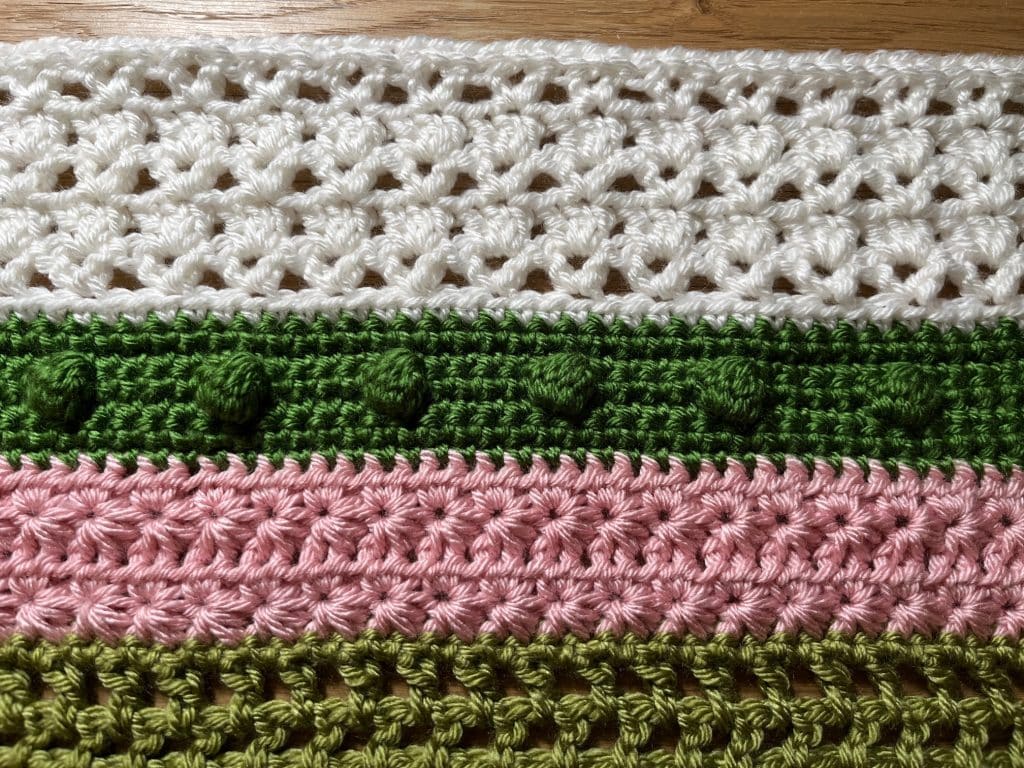 I'm really enjoying seeing all of the textures and designs come to life–I did this myself and still feel like it's some sort of magic. Annie's Striped Afghan Month Two is in the books and tucked away to wait for month three!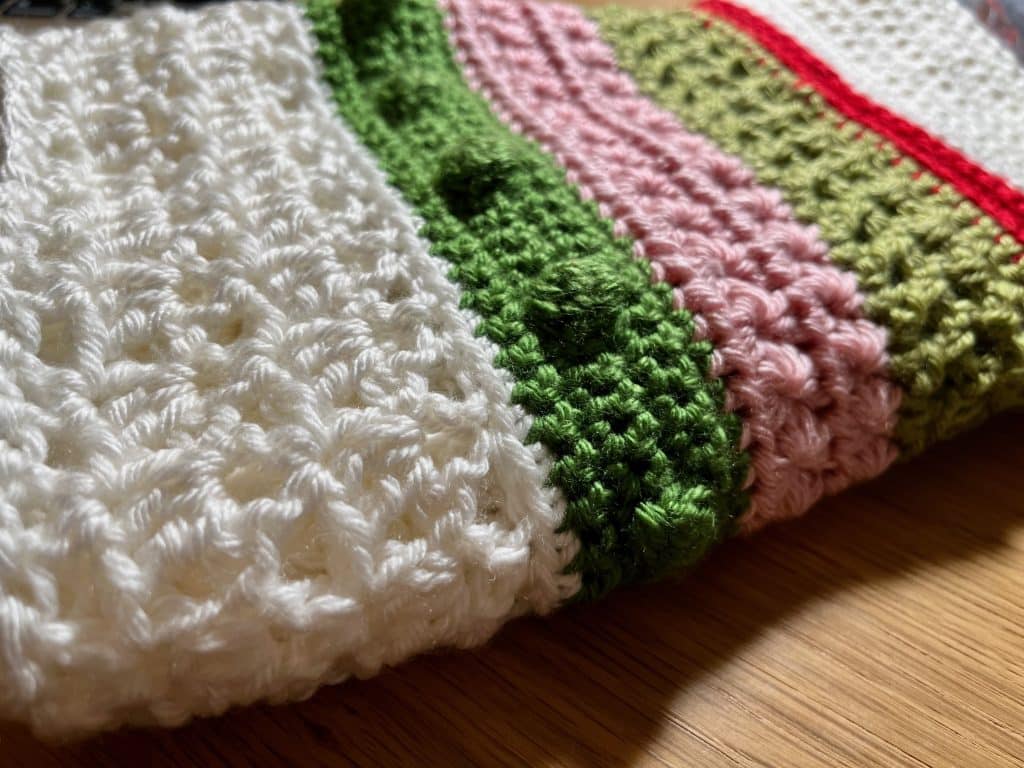 See how my blanket has grown since month one!