I love macaroni salad. Like an unhealthy I would eat it every day kind of love. It's my favorite side dish for any buffet or barbecue and I have been known to just grab a bowl of it on its own. I don't need an excuse to eat it, but I will take any reason. Deviled egg macaroni salad is much more common these days, but I remember having it for the first time and not being able to get enough. It's a given that some of our Easter Eggs will become a part of a batch of deviled egg macaroni salad and I especially look forward to that batch every year.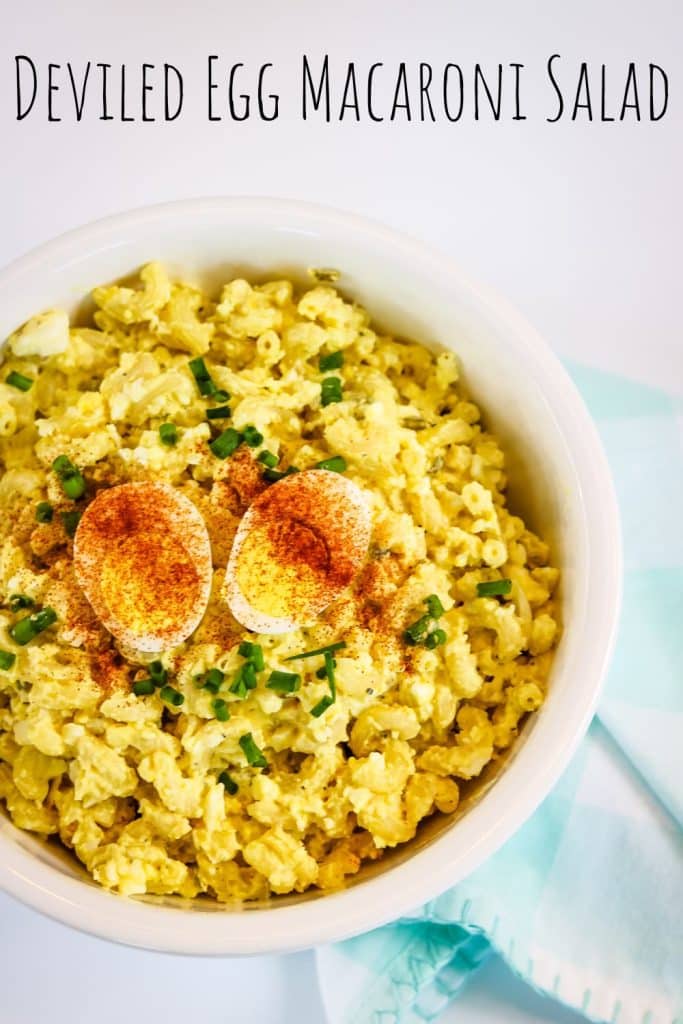 Ingredients:
8 hardboiled eggs + 2 for garnish
8 ounces elbow macaroni
3/4 cup mayonnaise
1 tbsp yellow mustard
1/4 cup onion, diced
3 tbsp sweet pickle relish
Salt and pepper to taste
Paprika for garnish (optional)
Green onion for garnish (optional)
8 – 10 servings
15 minutes prep time
30 minutes cook time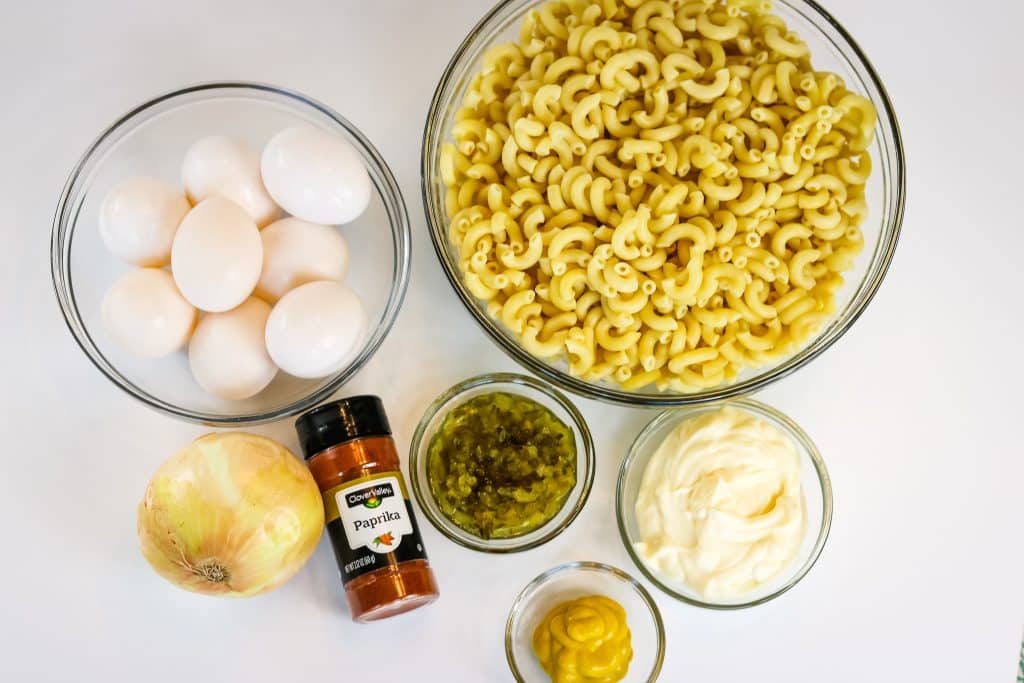 Directions:
Cook macaroni noodles according to package directions. Drain and rinse with cold water.
Peel eggs. Set aside two eggs for garnish and slice into rounds.
Add remaining 8 eggs to bowl and mash.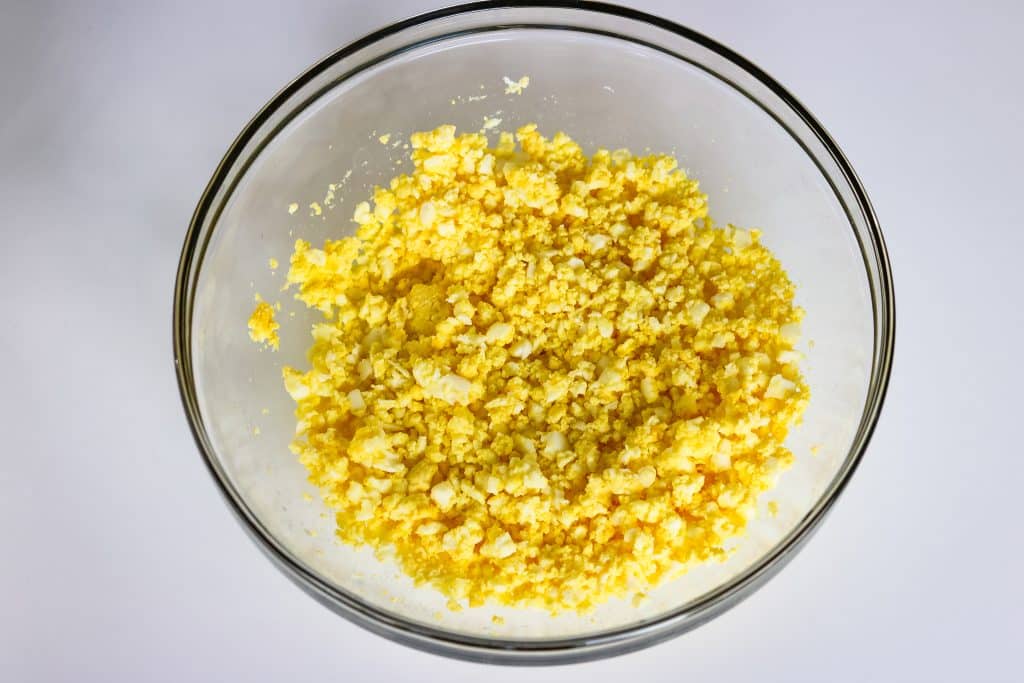 Add mayonnaise, mustard, relish, onion, and salt and pepper to mashed eggs and stir to combine.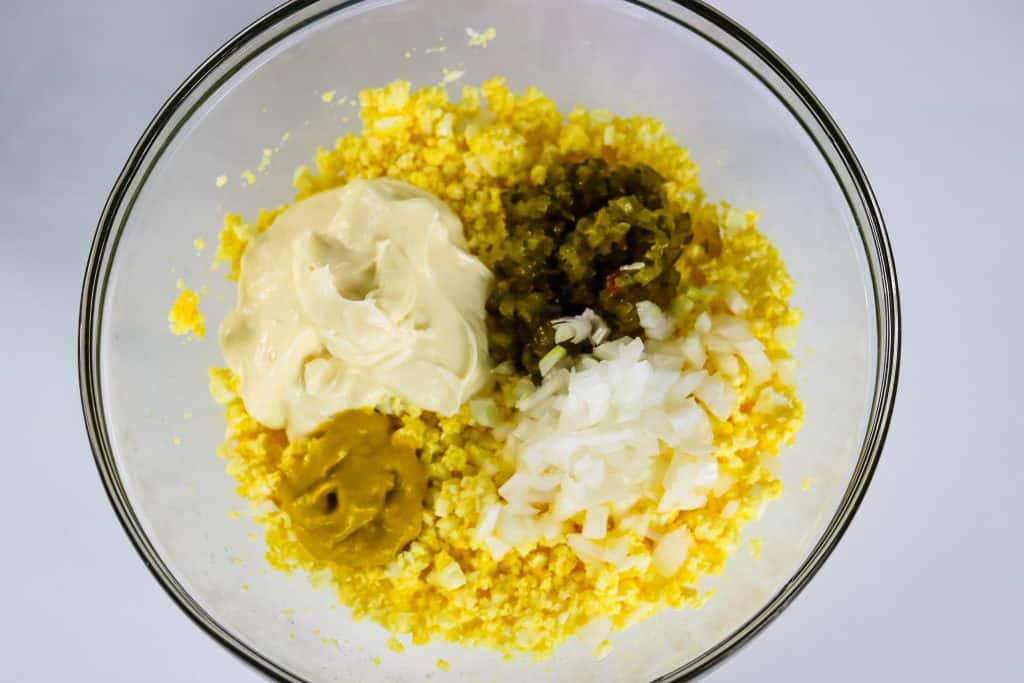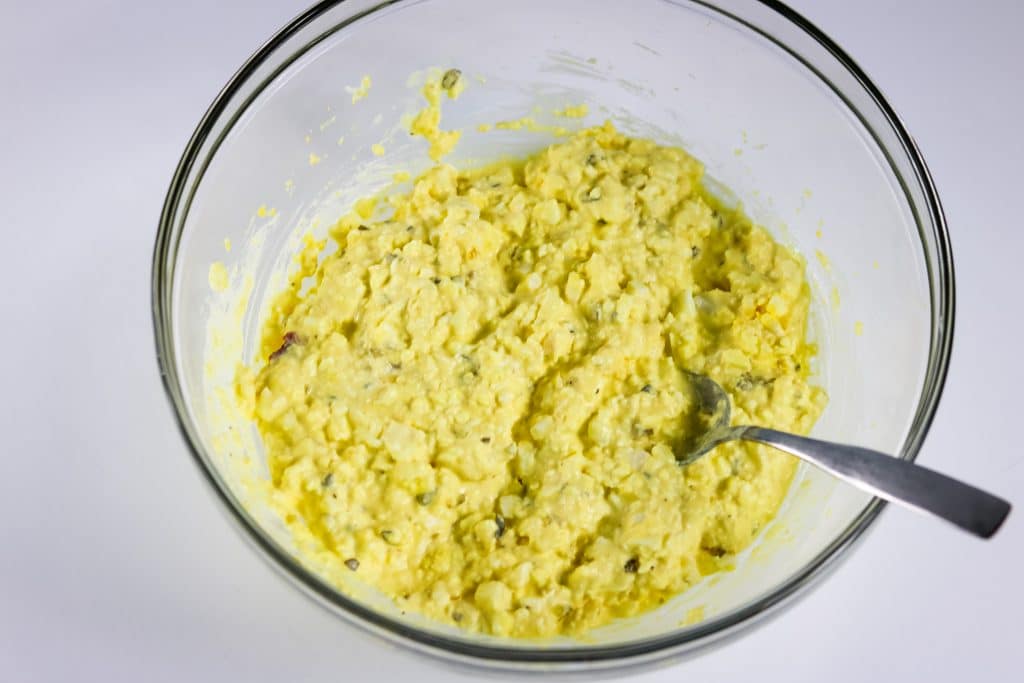 Add macaroni noodles to egg mixture. Stir to combine.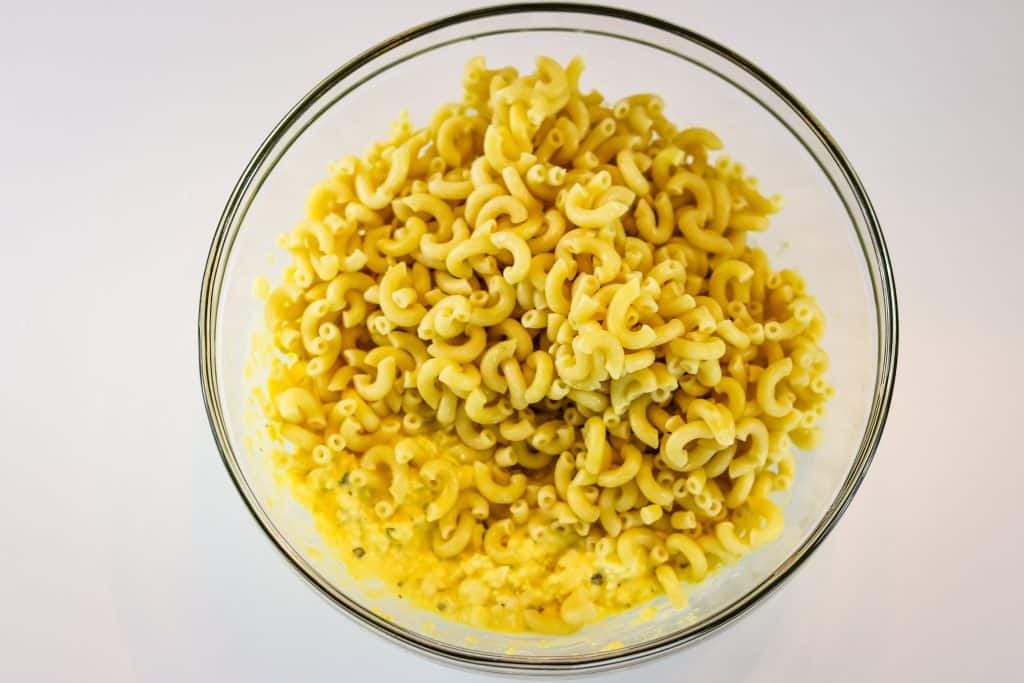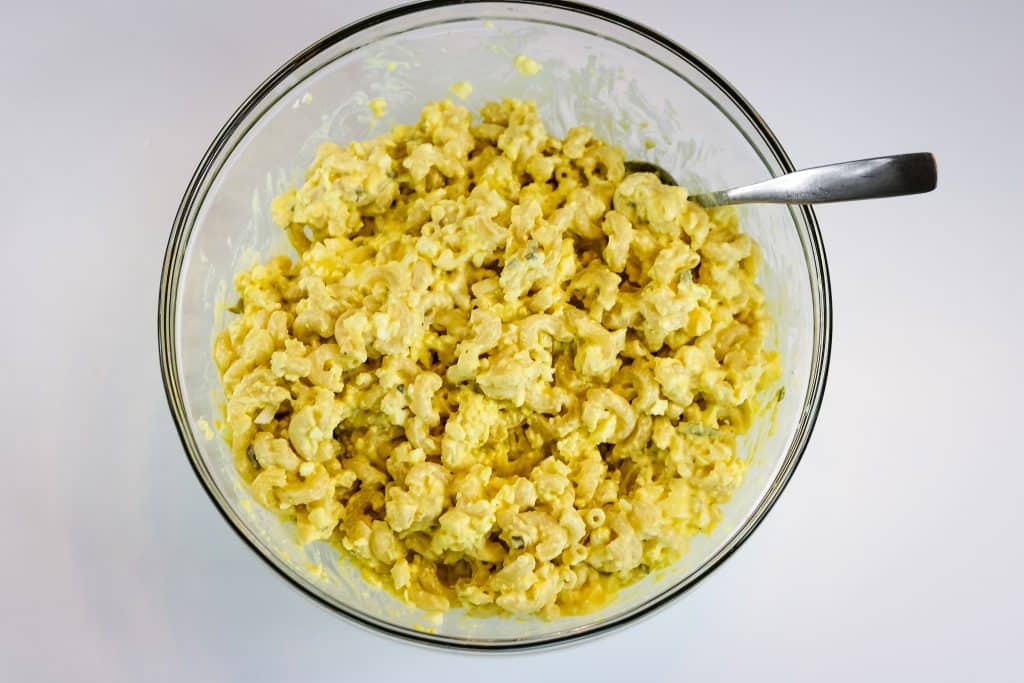 Taste and add more salt and pepper as needed.
Garnish with sliced eggs, a bit of paprika, and green onions if desired.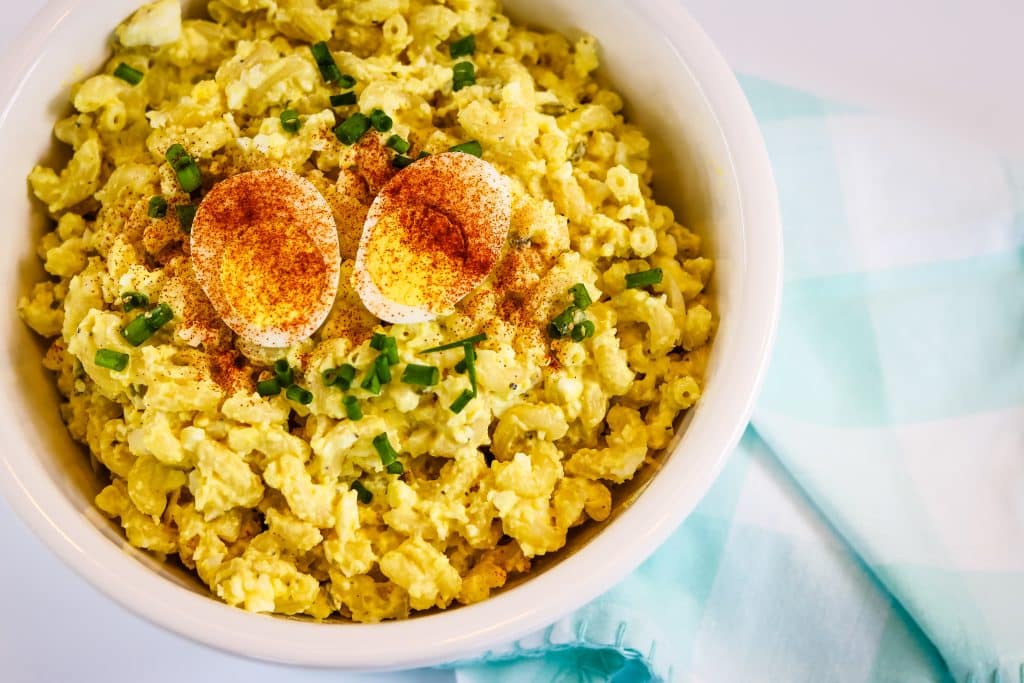 Cover and chill until ready to serve.
Deviled egg macaroni salad is a now-popular twist on a classic egg salad and I love it. The tang of deviled eggs combined with creamy macaroni salad is perfection to me and I won't apologize for eating the whole bowl, so it's best you grab some before I get to it!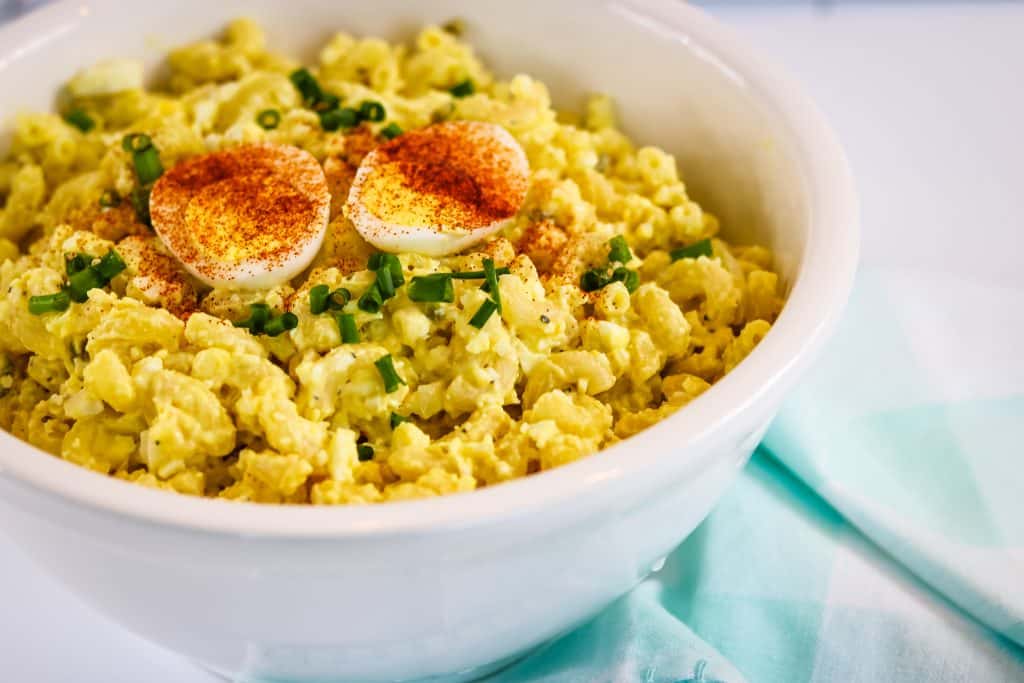 Need some dessert after that? These homemade chocolate peanut butter Easter Eggs are dreamy.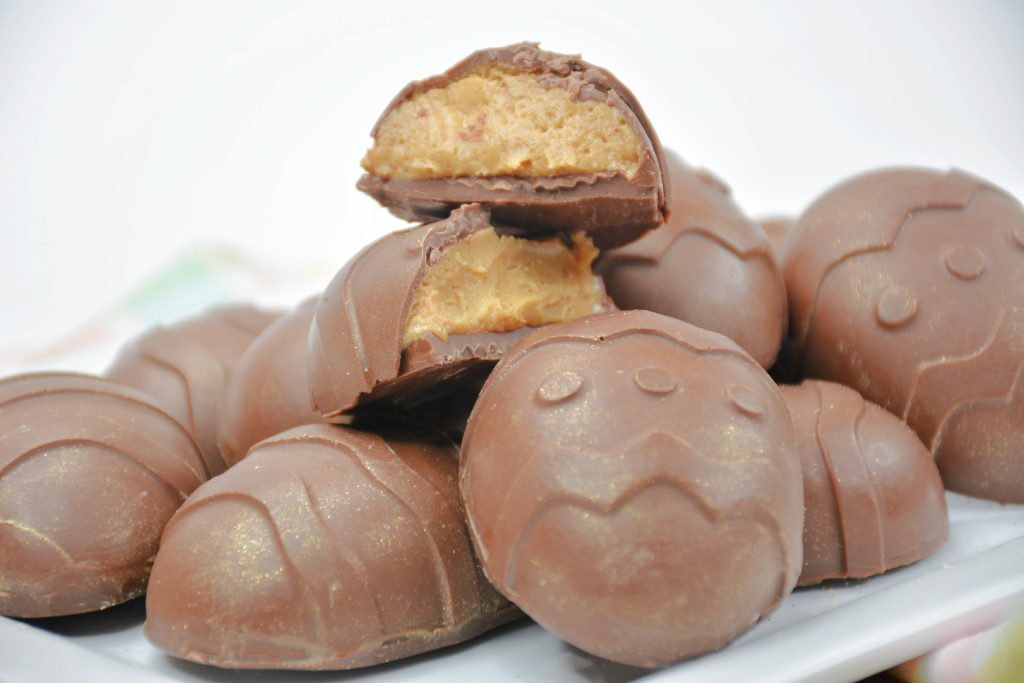 Need a cheerful place setting? This Easter Egg hot pad isn't just for hot foods–it will make anything look pretty!