Living in a different country with different traditions is more difficult for me when a holiday is approaching. Easter in New Zealand is very different than the Easters I had growing up in the States. People don't tend to dye Easter eggs here, jelly beans aren't a thing, and Easter candy tends to be very marshmallow based. I've been feeling especially homesick and wanting to give the girls some of my own traditions again. Chocolate peanut butter Easter eggs were one of my favorite Easter treats growing up. We used to be able to get massive chocolate eggs with different fillings, but peanut butter was always my favorite. I tried my hand at making my own since that was my only option if I wanted them and was thrilled with how easy they were. These will definitely be a treat for many Easters to come!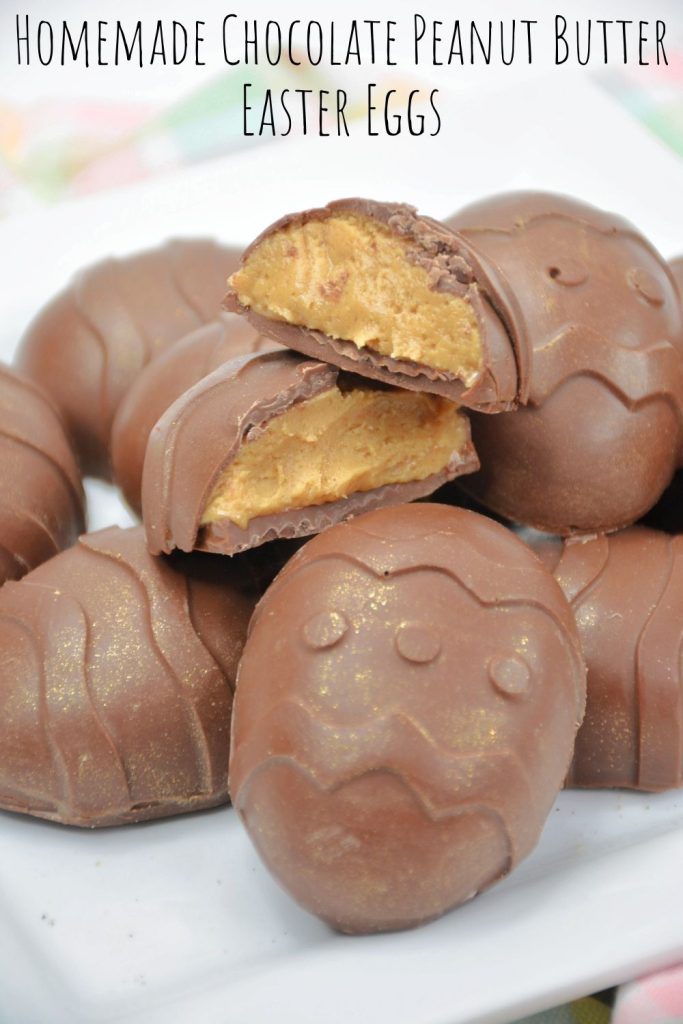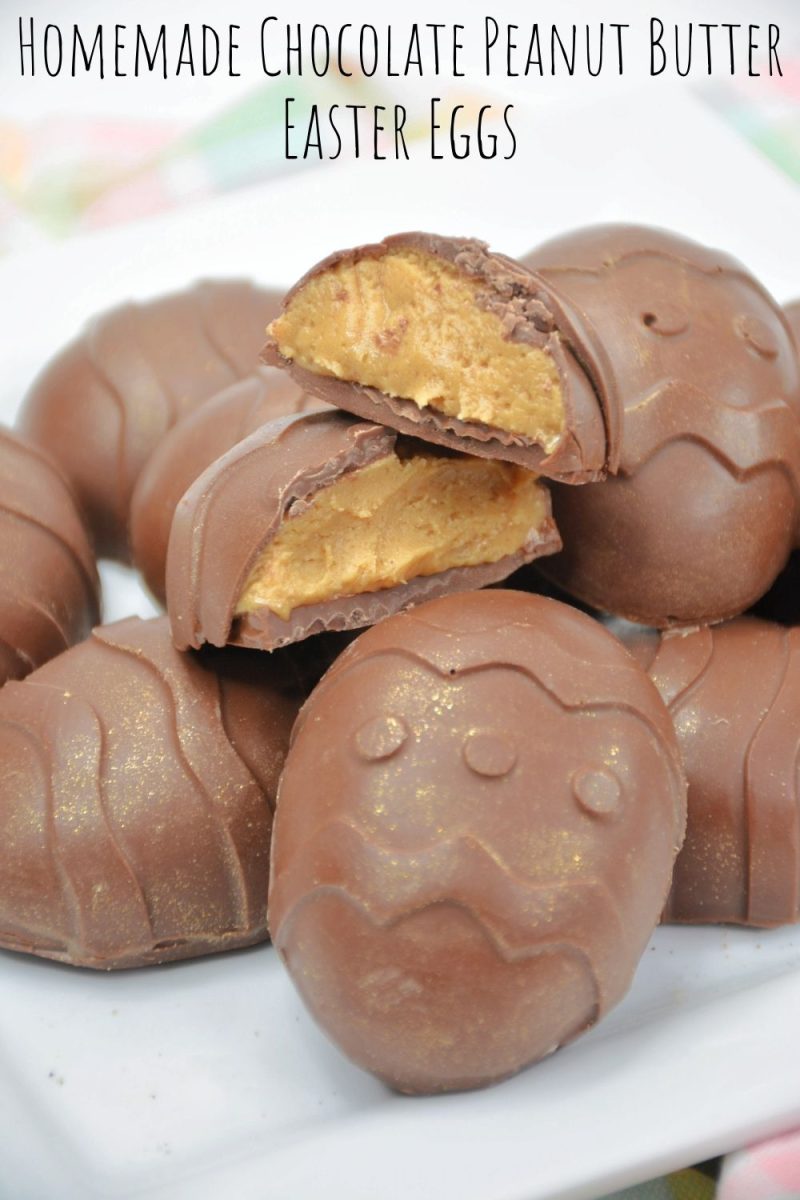 This post contains affiliate links.
Ingredients:
1⁄2 cup unsalted sweet cream butter, melted and then cooled
2 cups creamy peanut butter
1⁄4 cup sugar
3 tsp pure vanilla extract
4 cups powdered sugar
16oz Ghirardelli dark chocolate melting wafers (or similar)
1 Easter egg silicone mold (similar)
Directions:
Using a standing mixer or hand mixer, beat the melted butter, peanut butter, sugar and vanilla until combined and smooth.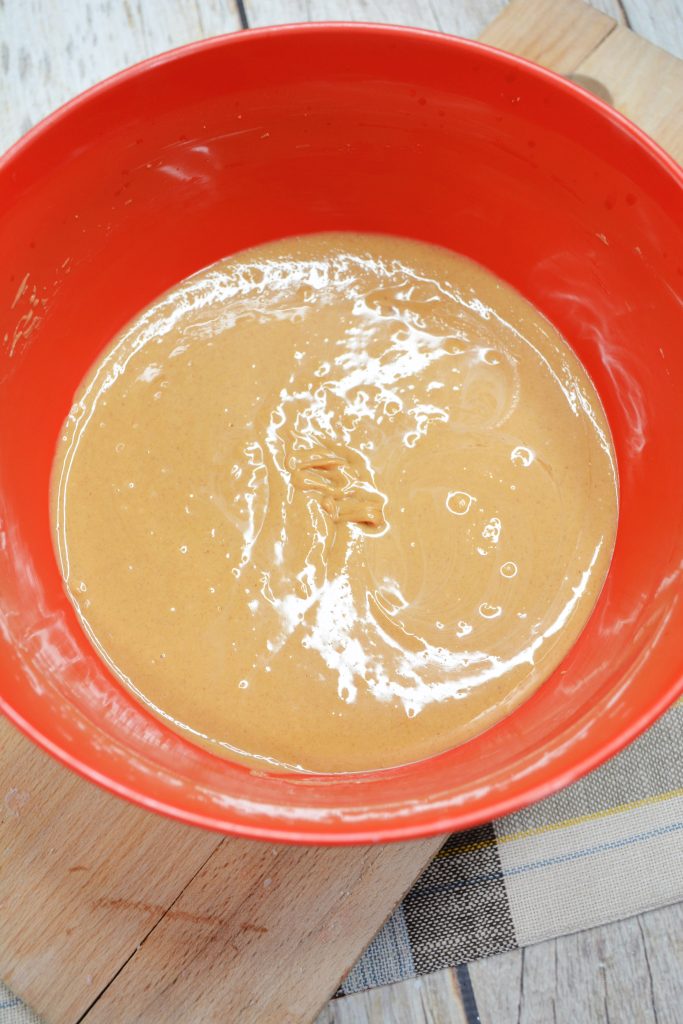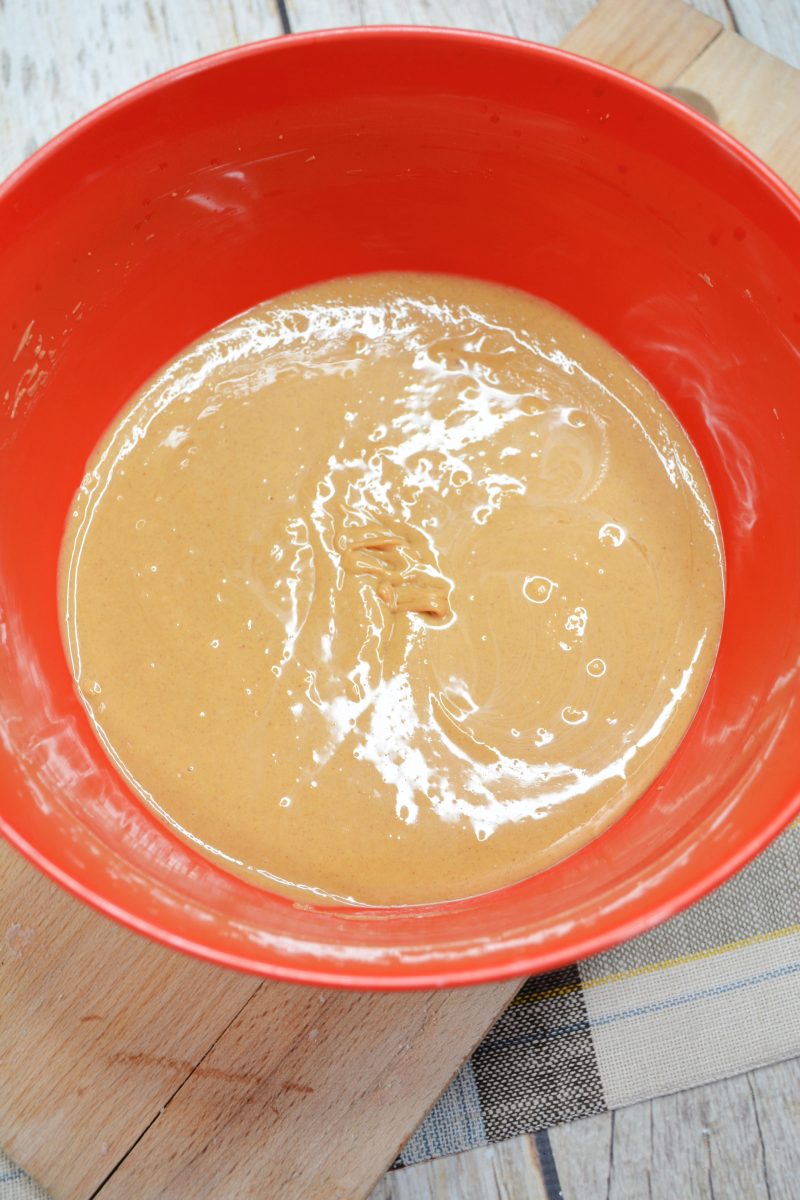 Gradually beat in the powdered sugar until combined. Melt the Ghirardelli melting wafers in a microwave safe bowl.
Spoon about 2 tbsp of the melted chocolate into the silicone molds and using the back of a spoon, spread the melted chocolate around to completely coat all of the nooks and crannies so that you get all of the design.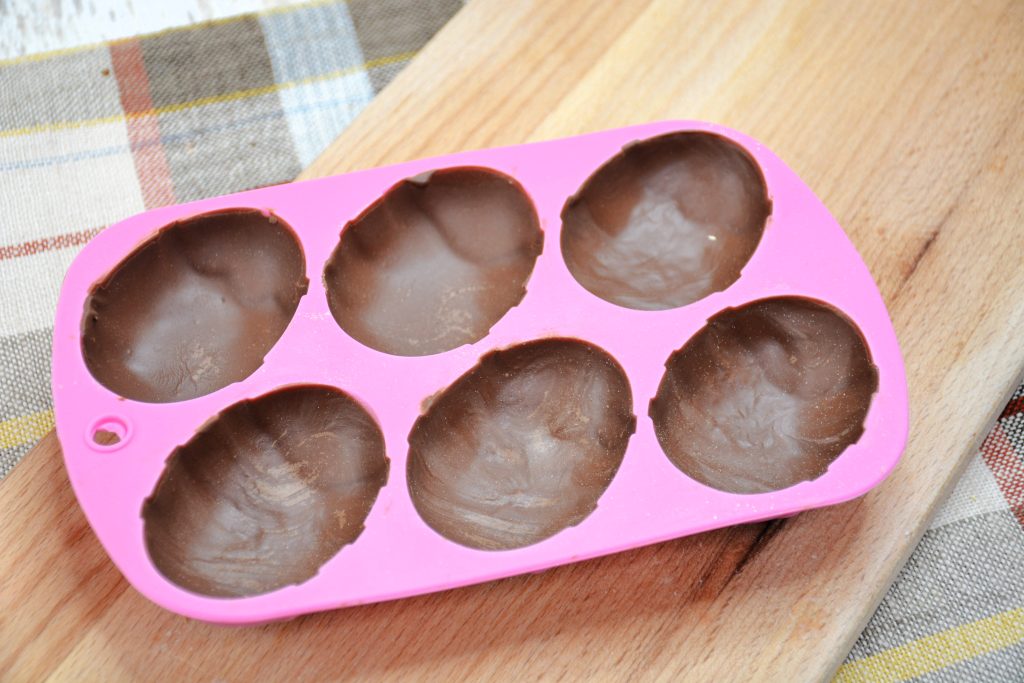 Place into the fridge and allow the chocolate to harden for 10 minutes (or longer if you need!).
Remove and spoon about 2 tbsp of the peanut butter mixture into the cavity and press to make it smooth.
Using more melted chocolate, completely cover the peanut butter mixture and make sure the sides of the egg are sealed with chocolate. This becomes the bottom of the egg.
Place into the fridge for another 15 minutes or until the chocolate has solidified.
Carefully remove the silicone molds to remove the chocolate easter egg.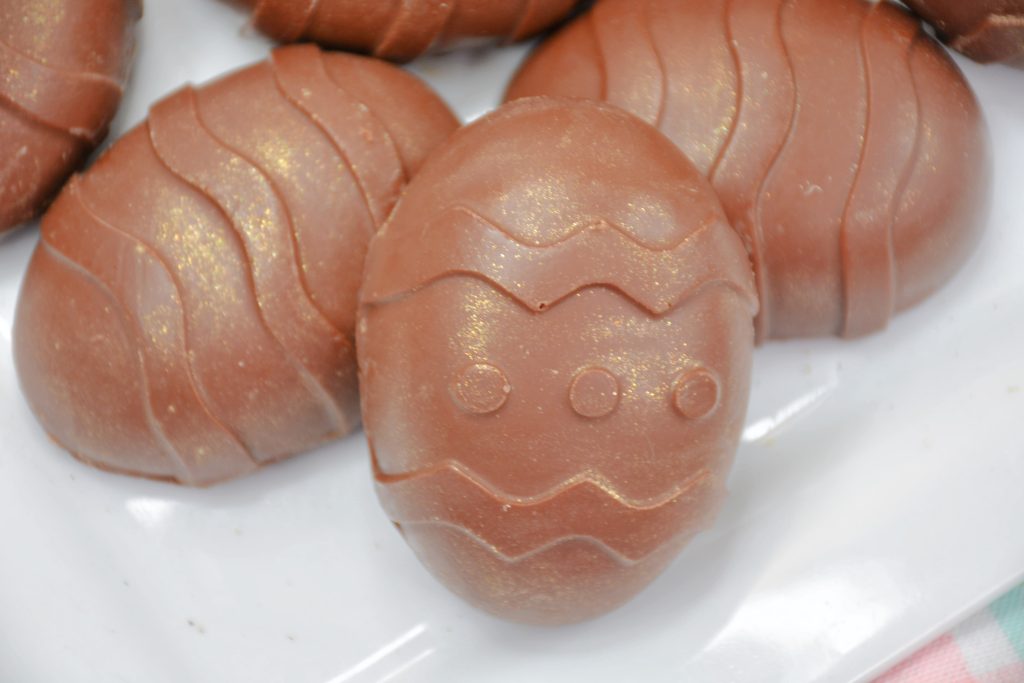 If you want to get extra creative, add food coloring to some melted white chocolate to "paint" the designs in pastels.
These homemade chocolate peanut butter Easter eggs were much easier to make than I had imagined and are a solid taste of home with that creamy peanut butter filling. I wish I had thought to try making them sooner!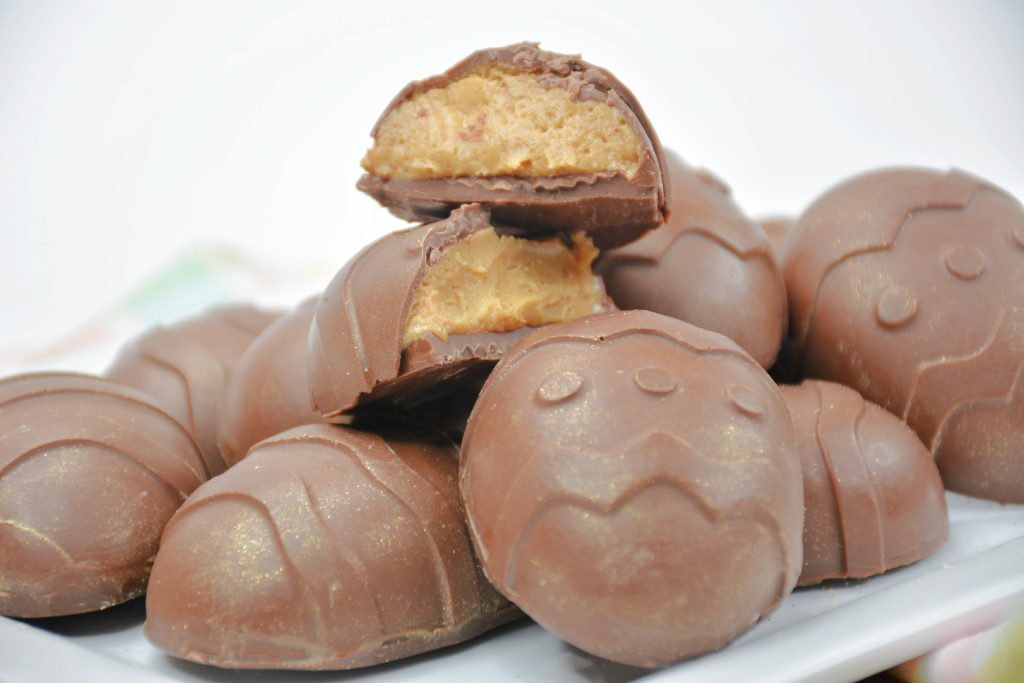 Want to get some Easter crafting on? This Easter Egg Hot Pad would make a great placemat for that bowl of chocolate peanut butter Easter eggs!!