My family is big into snacking–every time I turn around, another kid is asking for one. I try to keep us away from straight up junk and am lucky that the girls actively choose veggies when they're around. That said, if there's any sort of dip in the fridge, we will all figure out a way to eat that. Have you seen Only Murders in the Building? I *loved* it and love dips as much as Oliver. This edamame hummus is my attempt at a slightly healthier dip snack. It's a great appetizer or party food, too!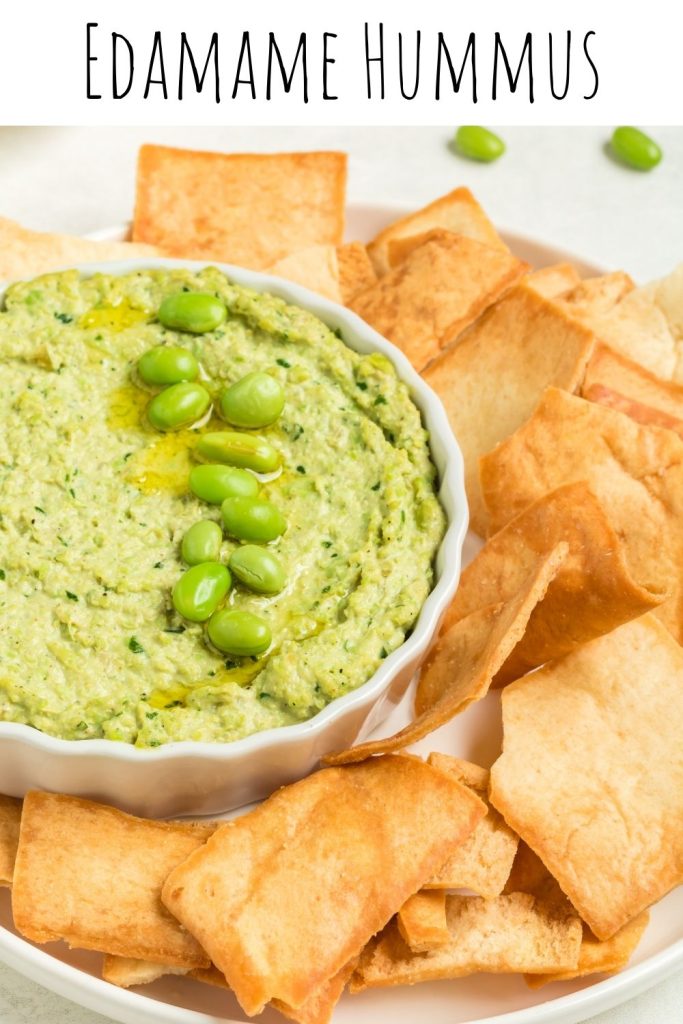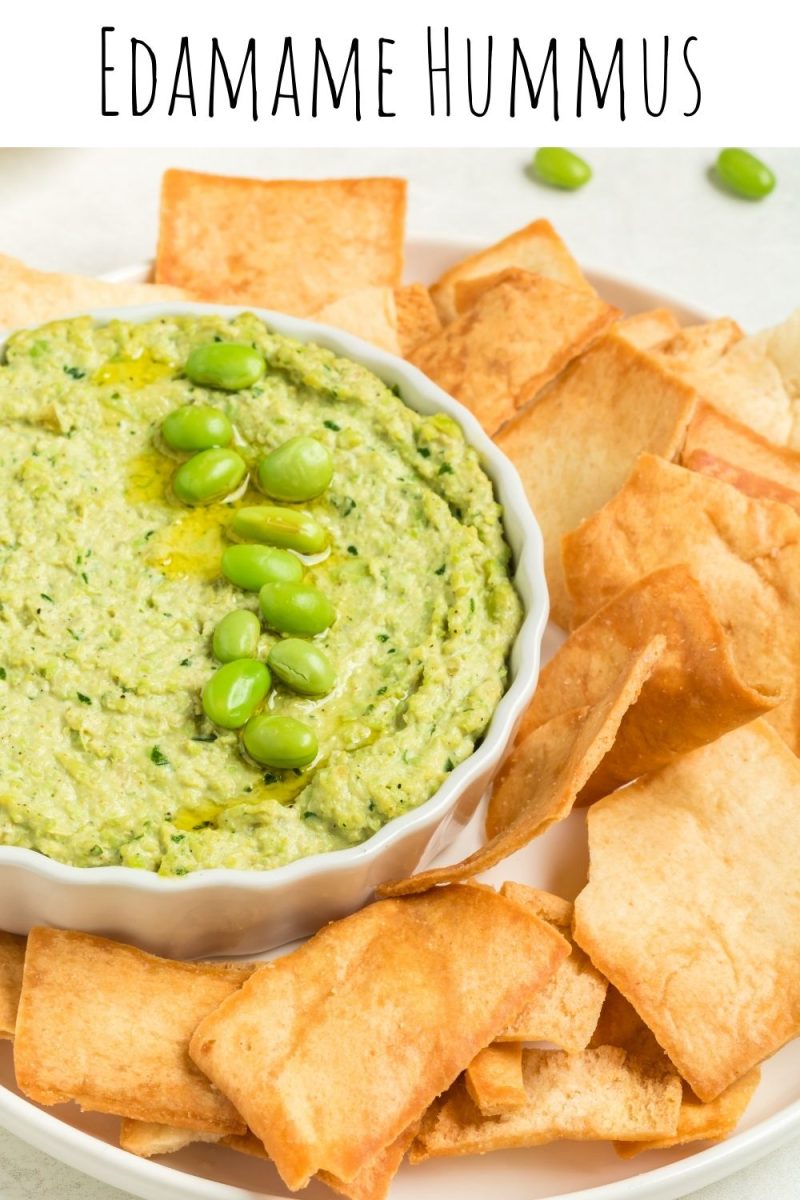 Ingredients:
2 cups shelled edamame
¼ cup canola oil (divided)
½ cup diced onion
2 cloves garlic, minced
¼ cup tahini
¼ cup water
2 tablespoons lemon juice
1 teaspoon hot sauce (cholula, tapatio, tabasco–choose your favorite)
½ tablespoon cumin
½ tablespoon flakey sea salt
1 teaspoon ground black pepper
⅛ bunch Italian parsley
Yield: 2 cups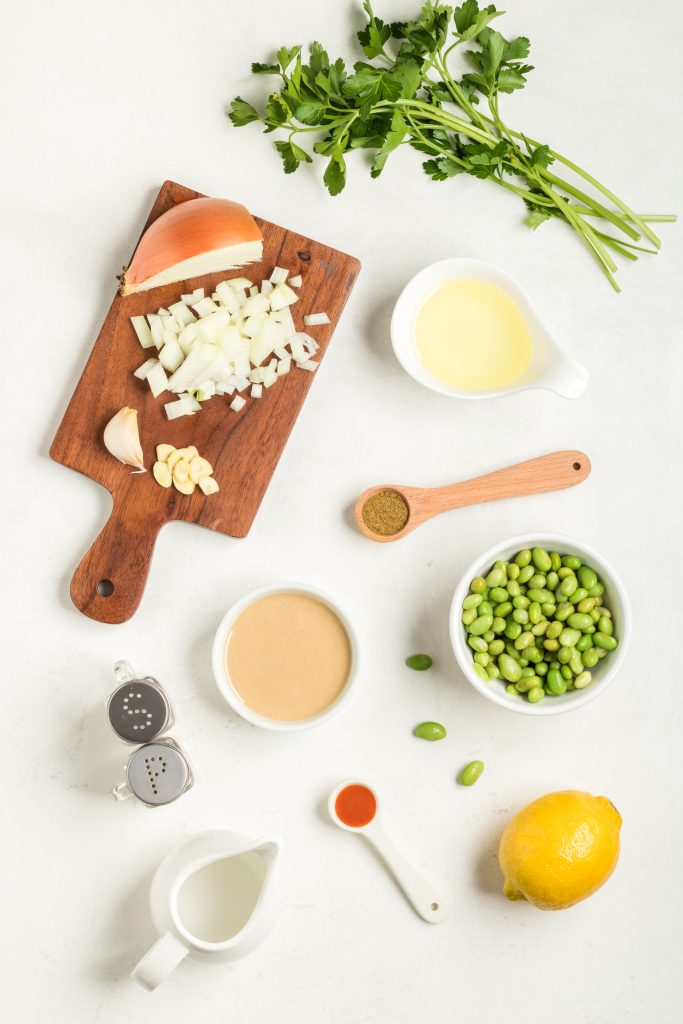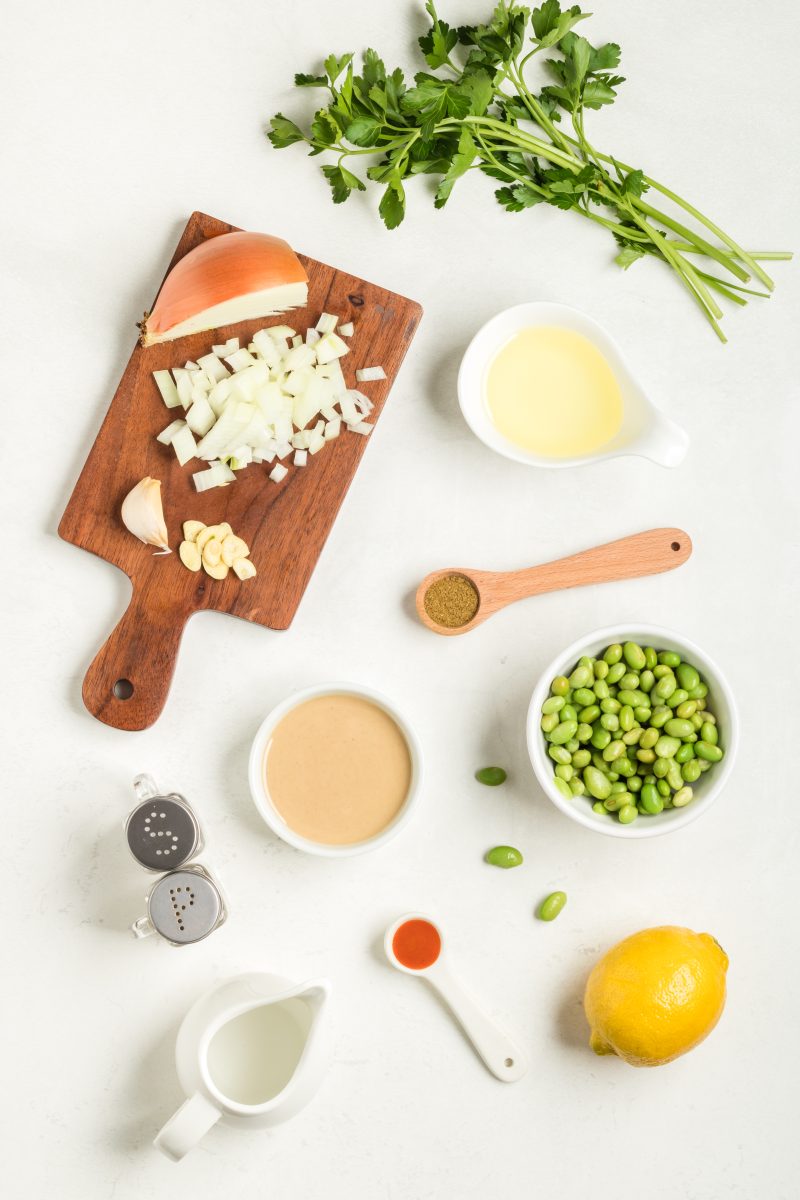 Directions:
Add edamame to a pot of boiling water and boil for 3-4 minutes. Drain and set aside.
Heat 1 teaspoon of the canola oil in a small frying pan over medium heat. Add diced onion and minced garlic and saute until the onions start to turn translucent, around 6-8 minutes.
Add cooked edamame, sauteed onion and garlic and remaining ingredients except the leftover canola oil to a food processor and puree until smooth.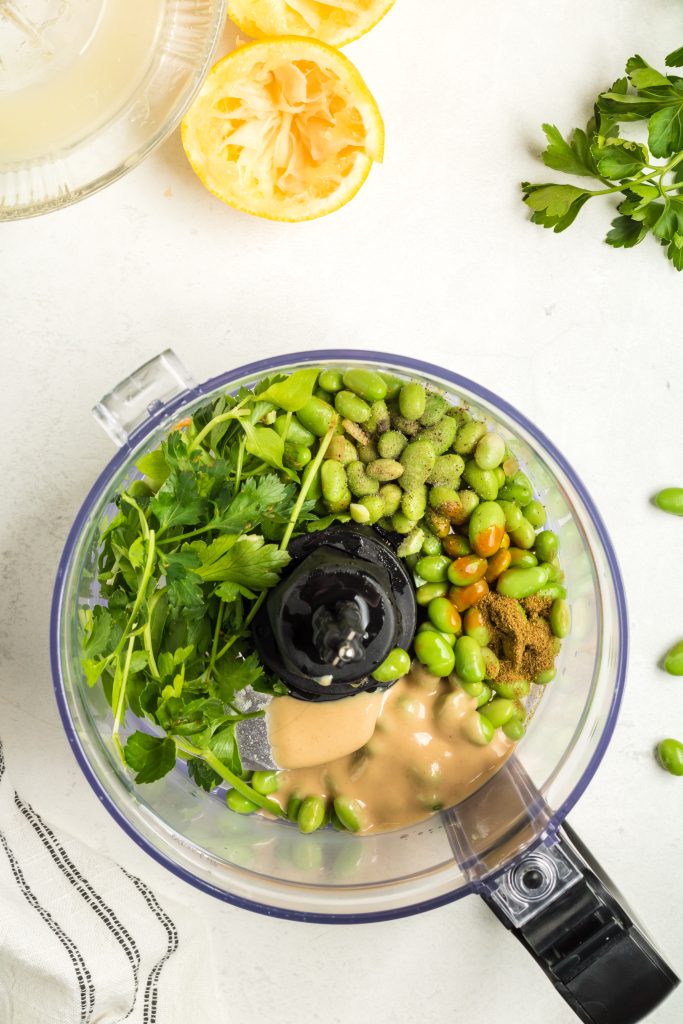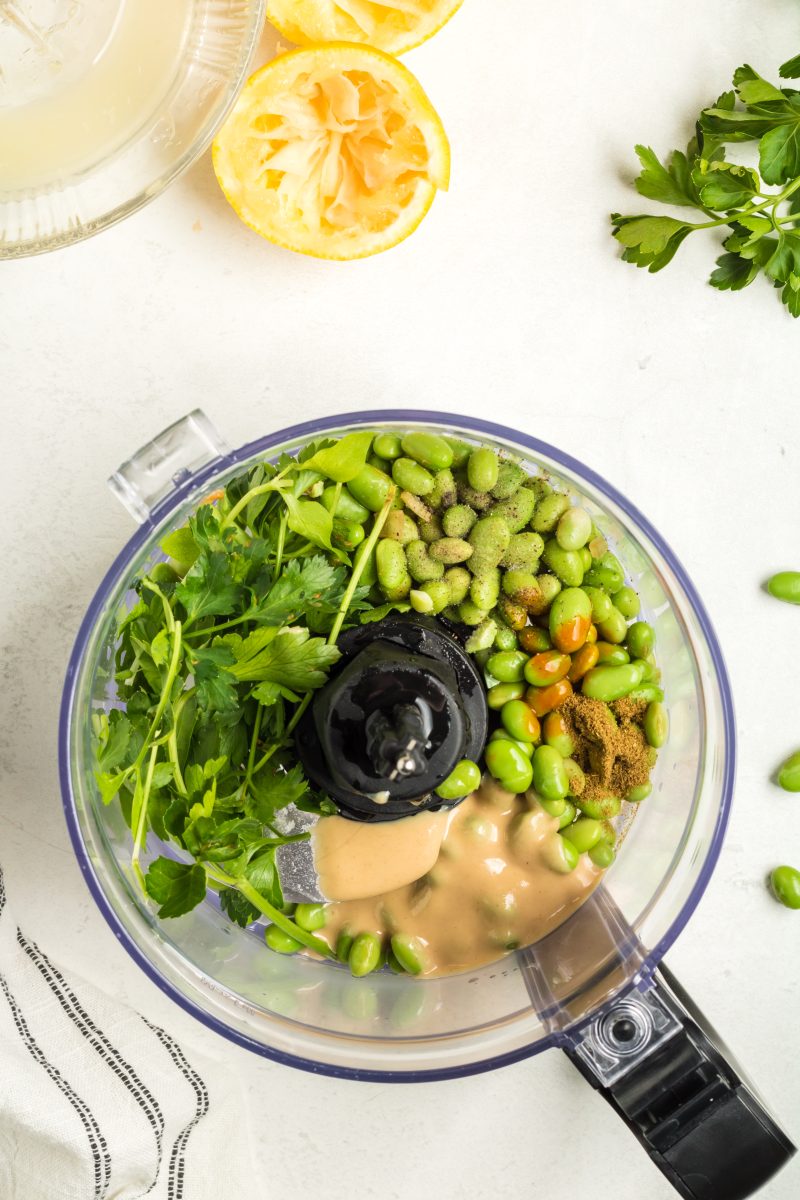 With the food processor running on low, slowly drizzle in the remaining canola oil until emulsified.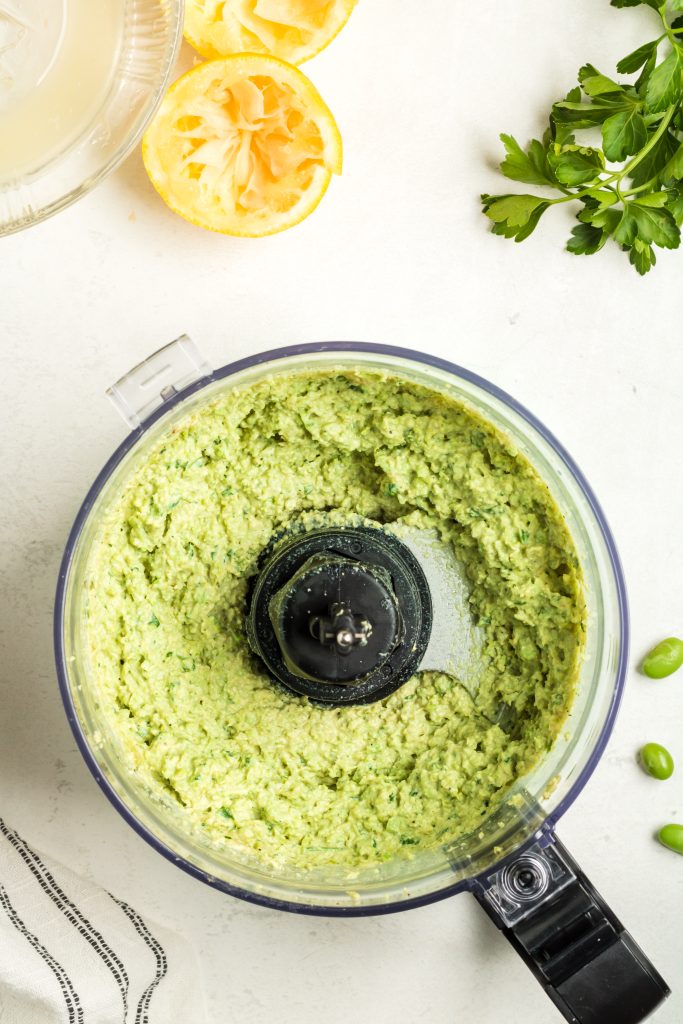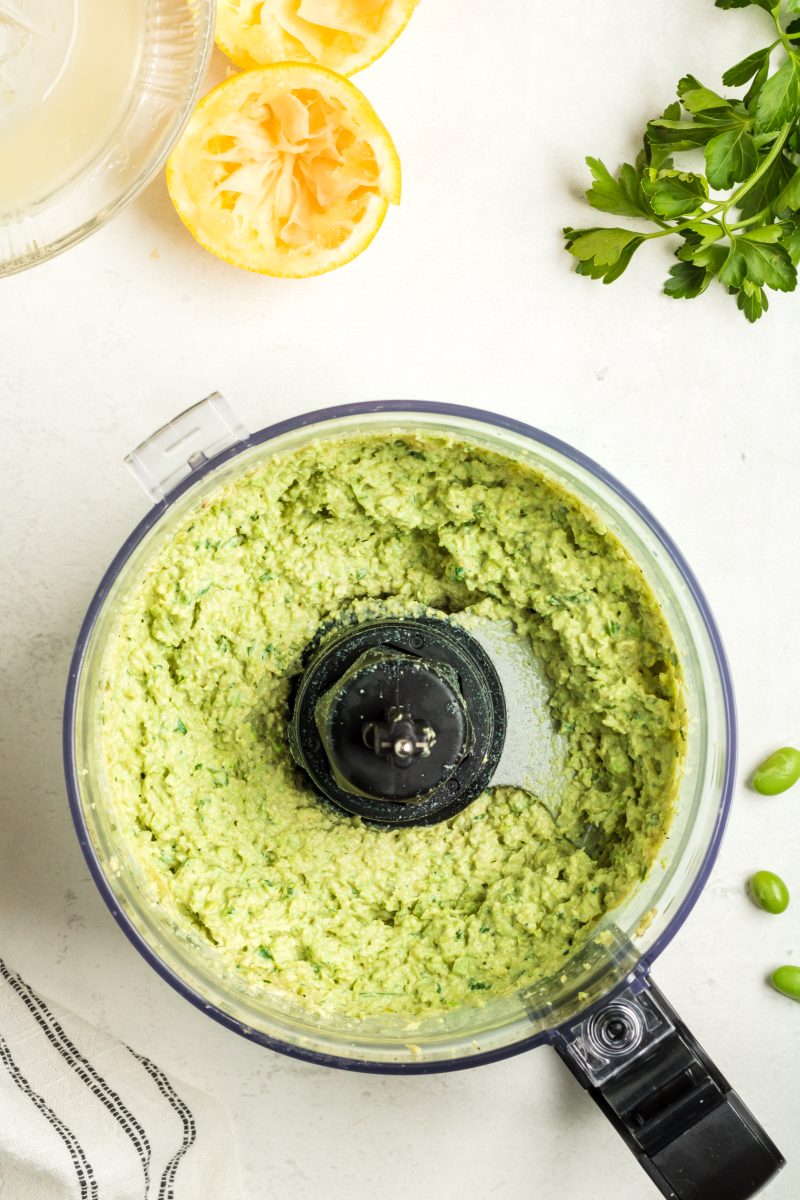 Scoop the edamame hummus into your serving bowl. Garnish with some whole edamame if you wish.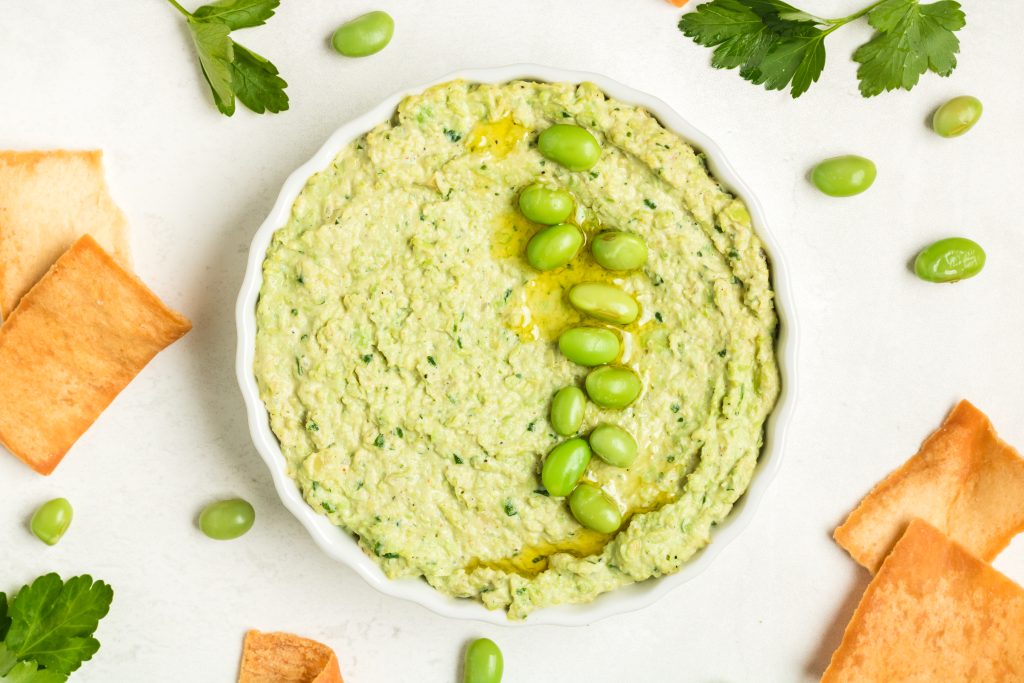 Notes:
Hummus can be stored in an airtight container in the refrigerator for up to a week.
If using frozen edamame, increase the boil time by 2 minutes.
This edamame hummus is very much a family favorite and is so easy to make. We often eat it with pita chips, but it works great with a veggie tray, too.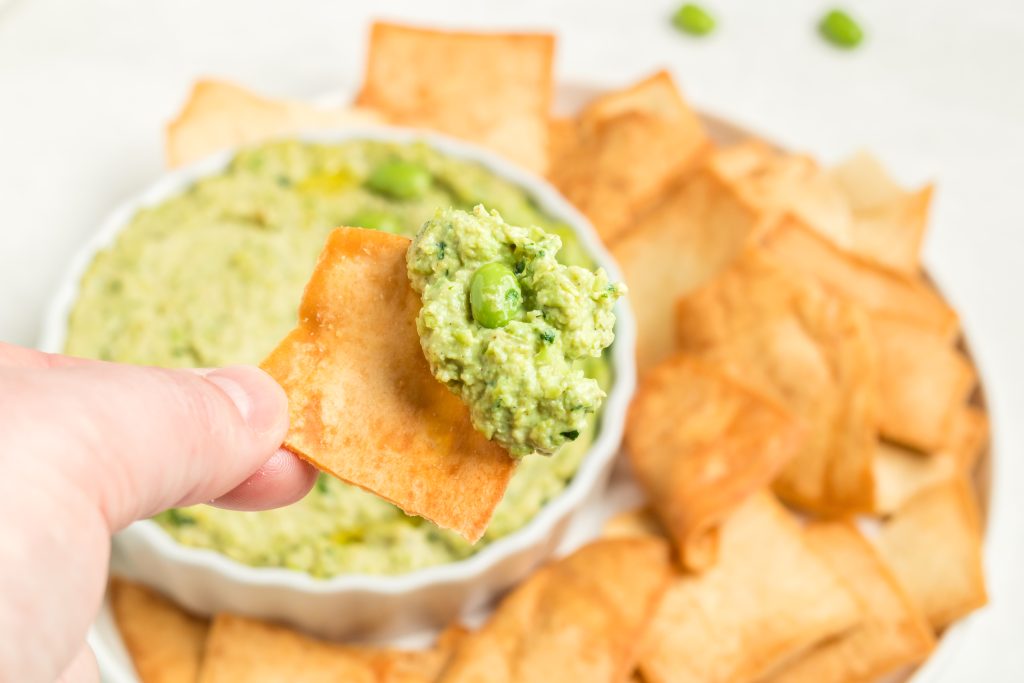 Want more tasty snacking options? Try this apple cinnamon honey brie snack!