I'll be completely honest with you–I'm not a fan of making school lunches. When the girls have gone to a school that lets me order lunches instead of making them, that's absolutely what I do. Here, though, I don't have that option. They have to take a packed lunch every day. It didn't take long for us to fall into a rut of the easiest lunch possible (x4!) which was generally a peanut butter and jelly and a piece of fruit. I'm taking a deep breath and attempting to up my game by combining some of their favourites into this Apple Cinnamon Honey Brie Snack. I call it a snack because it started as an after school treat, but it can easily be transformed into a school lunch staple.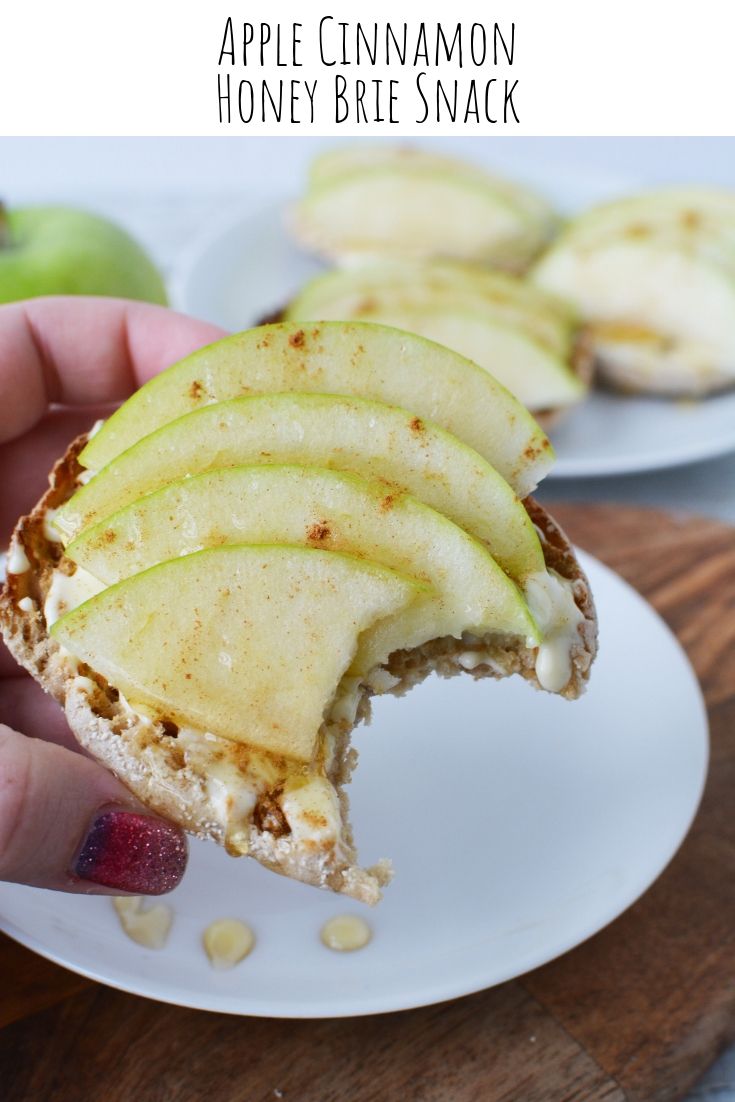 Ingredients:
4 English muffins (I used multigrain)
8 tablespoons spreadable brie cheese
granny smith apple, sliced into thin slices
2 teaspoons ground cinnamon
8 tablespoons honey
This serves four as an open-topped snack. If you want it as a sandwich, add two more English muffins and just put a piece on top of each one!
Directions:
Cut English muffin in half and toast each side. Spread 1 tablespoon of cheese onto each side of the muffin.
Top each side with 4 sliced apples and sprinkle each side with 1/4 teaspoon cinnamon. Top with 1 tablespoon of honey (per slice) and serve!
This Apple Cinnamon Honey Brie Snack is seriously such an easy treat to make. The girls enjoy their new lunch option and I feel like I might be getting this school lunch thing under control.