I have been on a huge apple kick lately. The girls get fruit break at school, so we constantly have an assortment of fruit around the house for them to pick from. It works for my own snacks and meals, too. We've gotten so used to making meals for the whole family that when it's just one or two of us, I'm finding it difficult to come up with tasty food. In a flurry of trying to cobble a together a lunch for just me one day, I combined various bits of what we had in the fridge and couldn't leave out a bit of apple crunch. This Apple Bacon Brie Egg Sandwich sounds a bit unusual but I promise that it's super tasty. I just love the crisp, cool apple with the warm eggs and bacon. Add the brie and all of the flavours just come together and make my mouth very happy! I could eat this every day!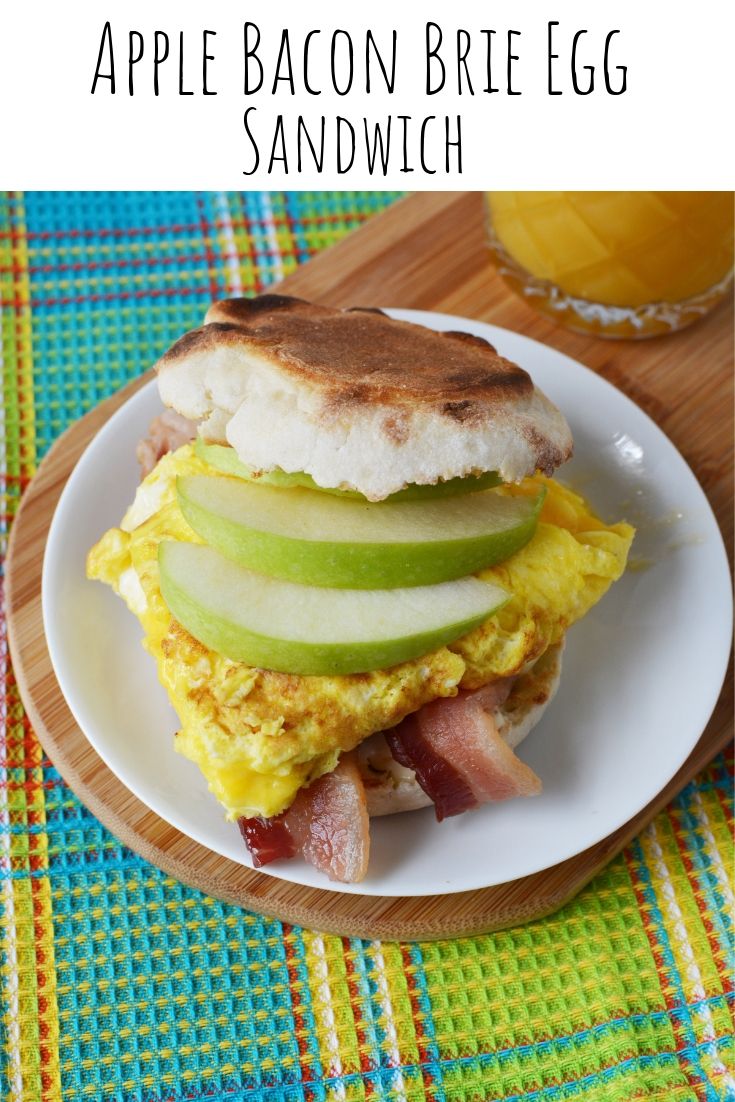 Ingredients:
2 English muffins
4 tablespoons spreadable brie
4 eggs, scrambled
2 slices bacon, cooked
8 thin slices of apple
This makes two sandwiches; serving size is one sandwich.
Directions:
Break English muffin apart and toast. Cook the bacon to your liking.
Spread 2 tablespoons cheese onto bottom of one half of the muffin.
Top with one slice of bacon cut in half.
Scramble eggs and divide in pan. Fold one half into thirds and place on top of bacon.
Top with 4 apple slices and remaining English muffin. Serve immediately.
Serves 2