My love of Indian food started when Scott took me to an Indian restaurant on our first date. It was one of those narrow restaurants you find in New York City, with dark tables, high booths, and candlelight. I had never had Indian food before and our meal was full of new to me flavors. Now, all these years and four kids later, Indian food has become a comfort food for me, but we mostly make it at home. Today I'm sharing some easy Indian appetizers that are easy to make, bring back that restaurant feel, and the whole family loves. We're going to make masala papad, puppodums with mango chutney and mixed pickle, and chai tea eggs.
**This post contains sponsored content and/or affiliate links. All opinions are my own.**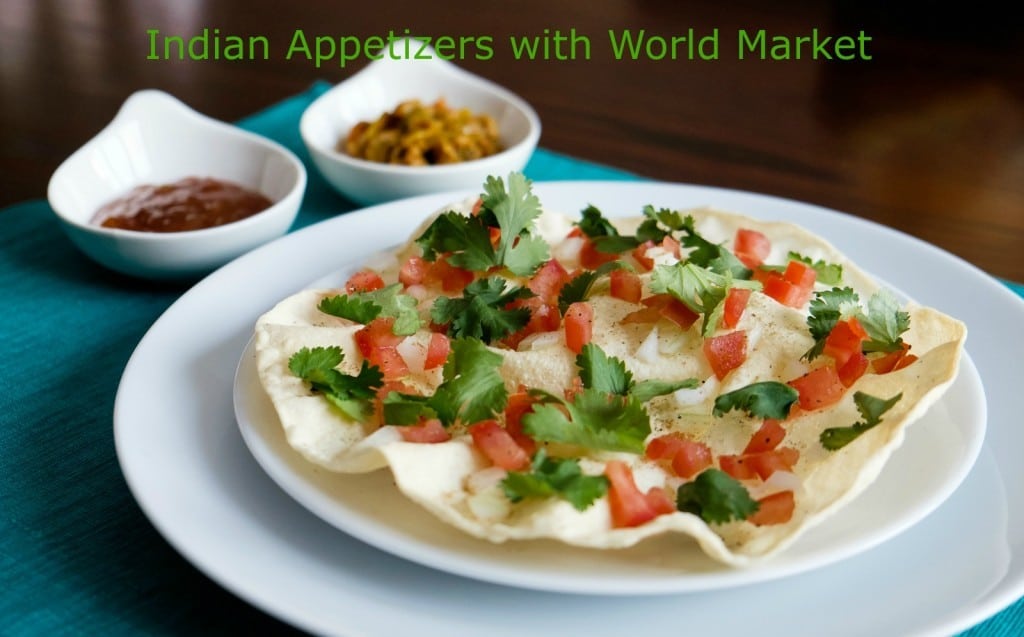 When we're in the mood for Indian, we go to World Market. Their international food selection is fantastic, and it's so easy to find what we need. For these Indian appetizers, you will need:
Tiger Tiger Plain Puppodums
Patak's Mixed Relish
World Market Organic Ground Coriander
World Market Organic Ground Cumin Seed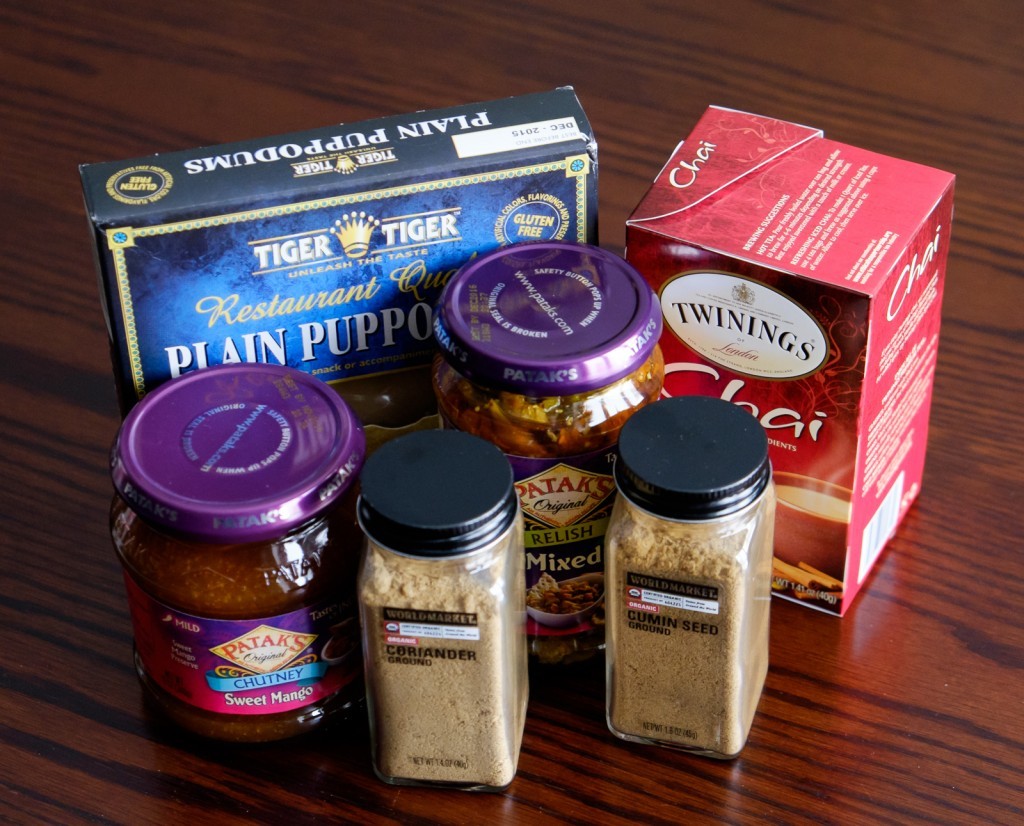 You will also need:
one tomato
one bunch of cilantro
one sweet onion
black pepper
canola or soybean oil
eggs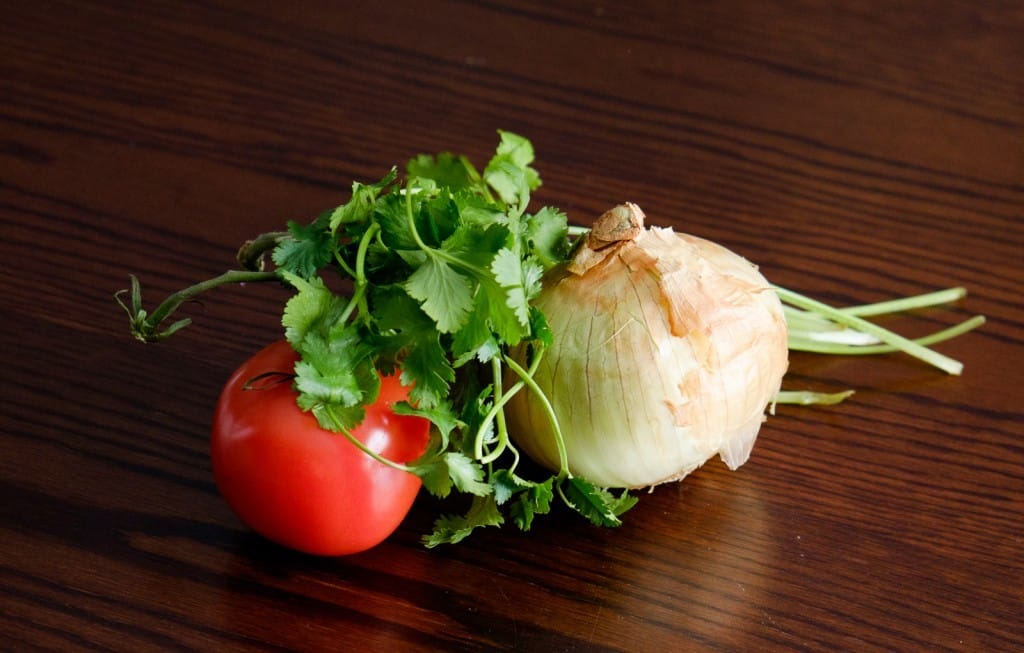 Let's start with the chai tea eggs. These aren't strictly Indian, but are a fun British/Indian fusion and look really cool. Begin by hard boiling your eggs. I put my eggs in a pot, bring the water to the boil, and then turn off the heat and cover for roughly twelve minutes. I then run the eggs under cold water.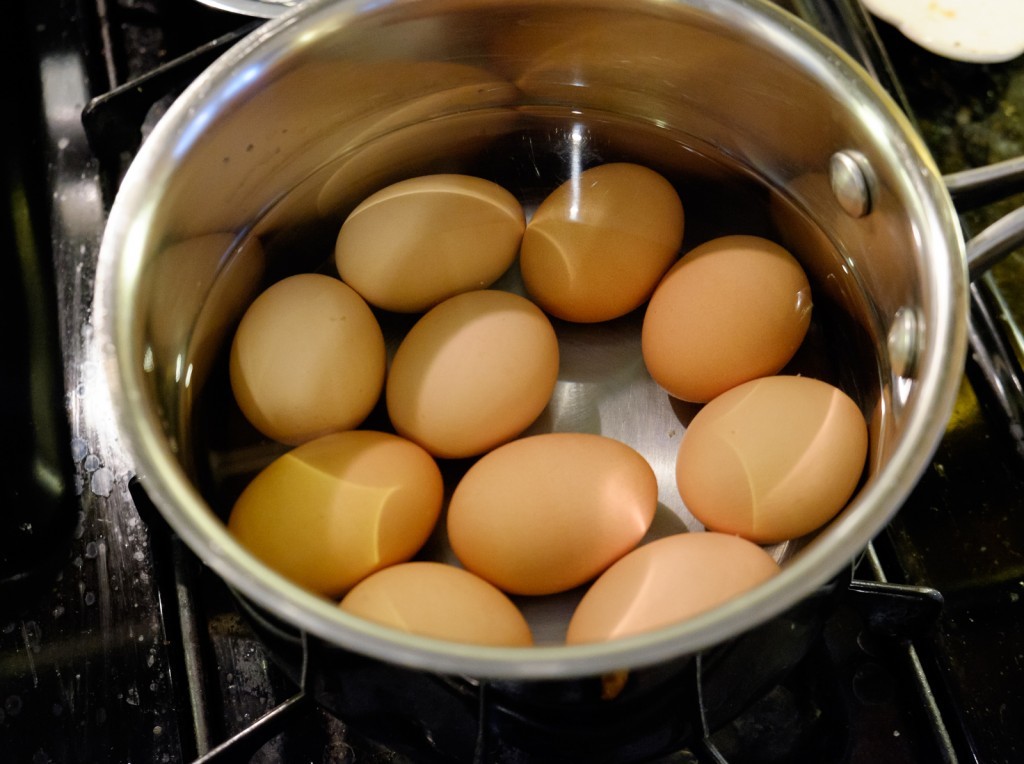 Once your eggs are hard boiled, tap them lightly with the back of the spoon to crack the shell all over. You want the shell cracked, not removed.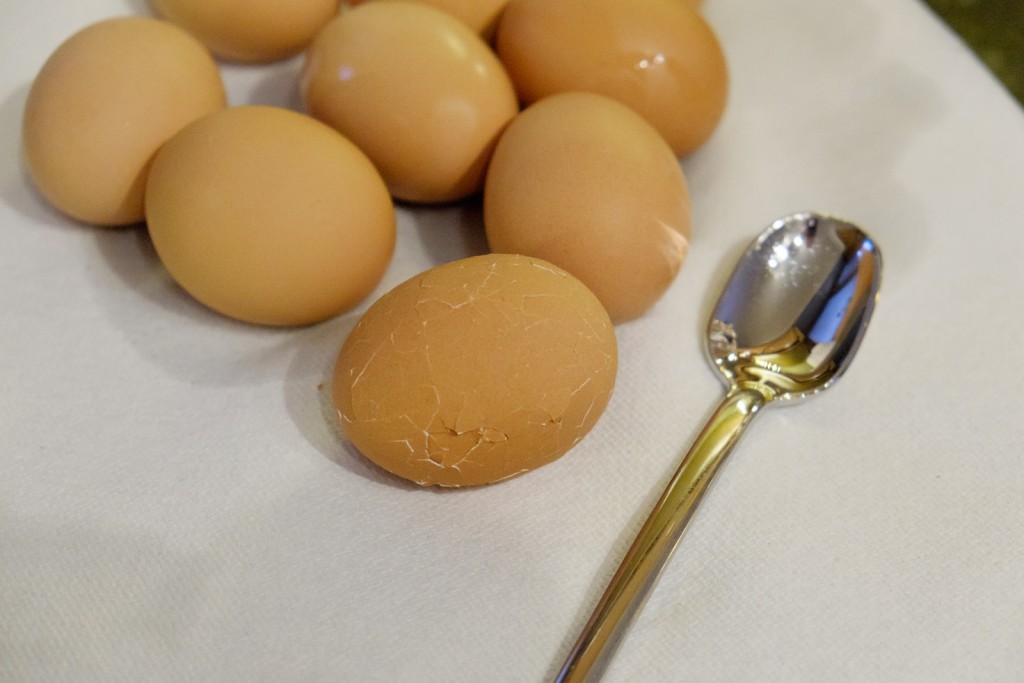 Steep the eggs overnight in very strong chai tea. I made the tea in the same pot I used to hard boil the eggs.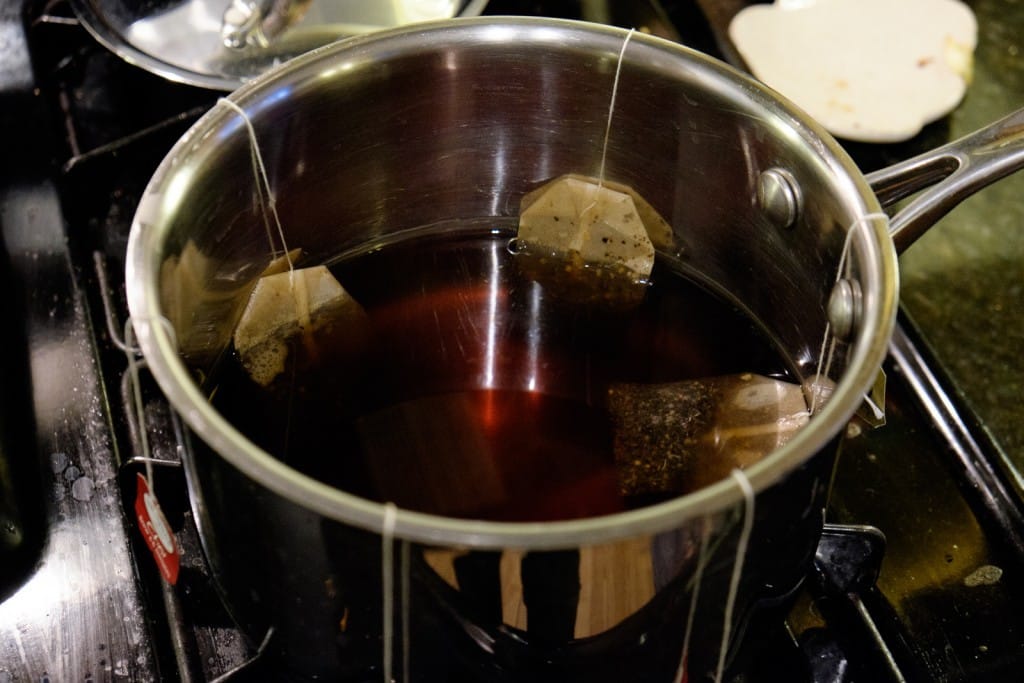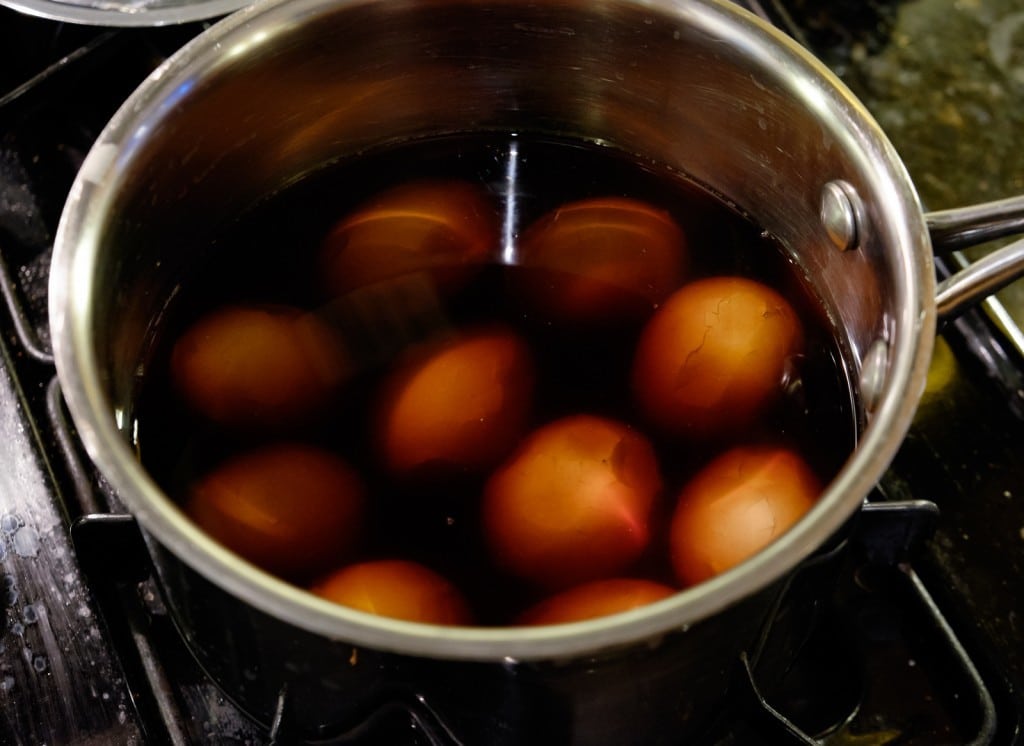 Carefully peel the eggs. The eggs will have a gorgeous crackled look from the tea, along with a lovely subtle flavor. My girls adore these eggs and eat them in one sitting whenever we make them. Serve them in an egg cup.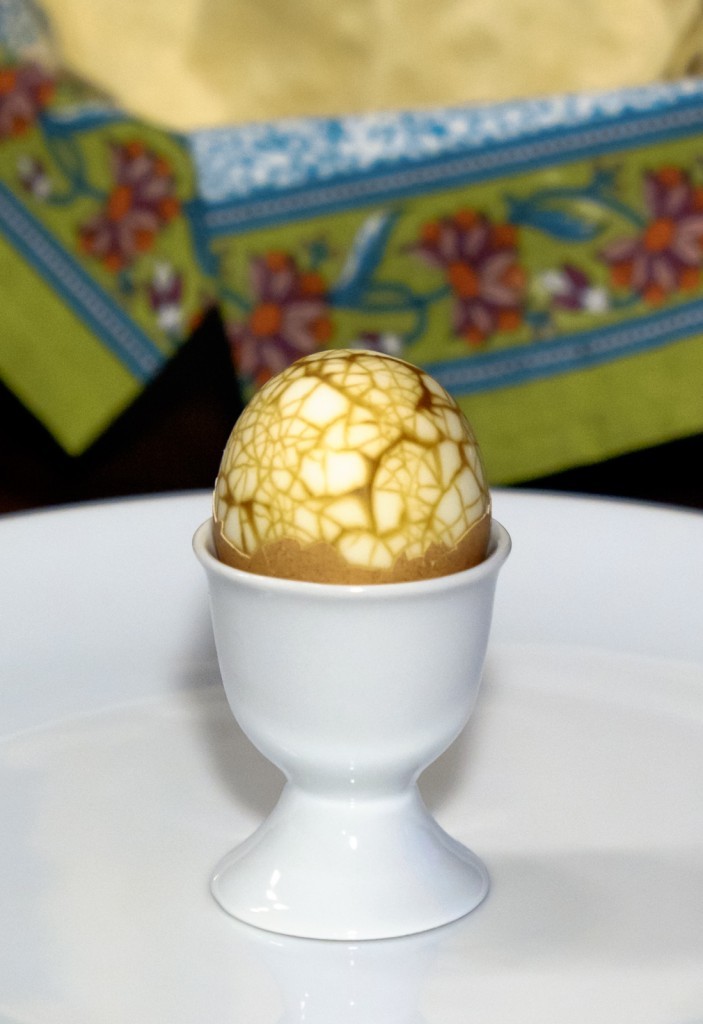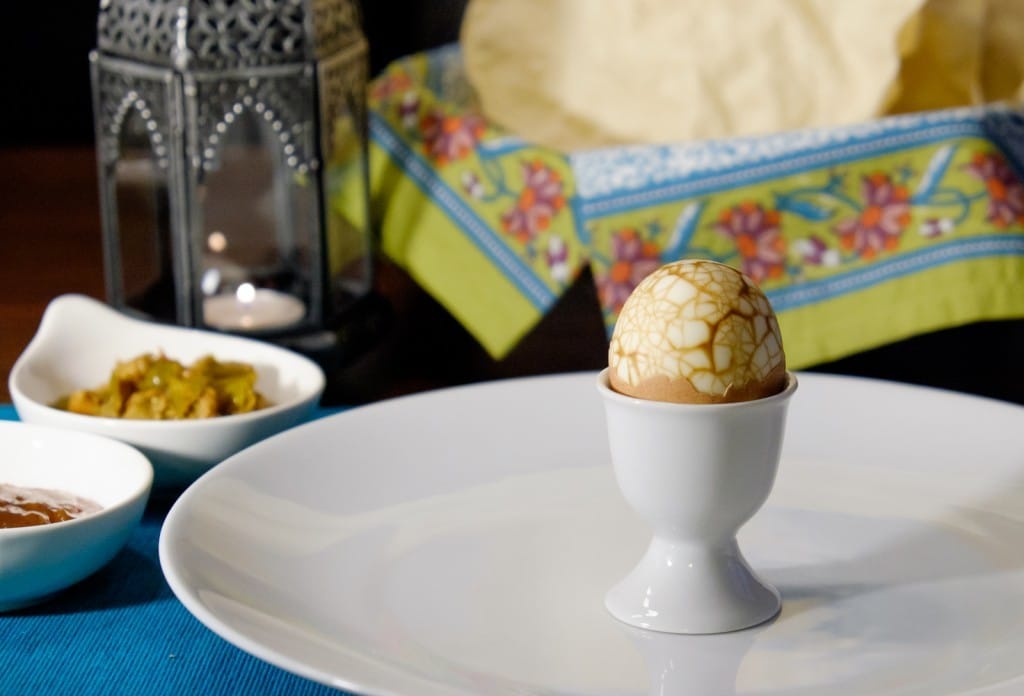 Puppodums are one of those foods that are incredibly versatile. They can be a lovely crunchy base for so many different flavors. It's one of those foods that we always have in our pantry. To make them, put two inches of canola or soybean oil in a large pan.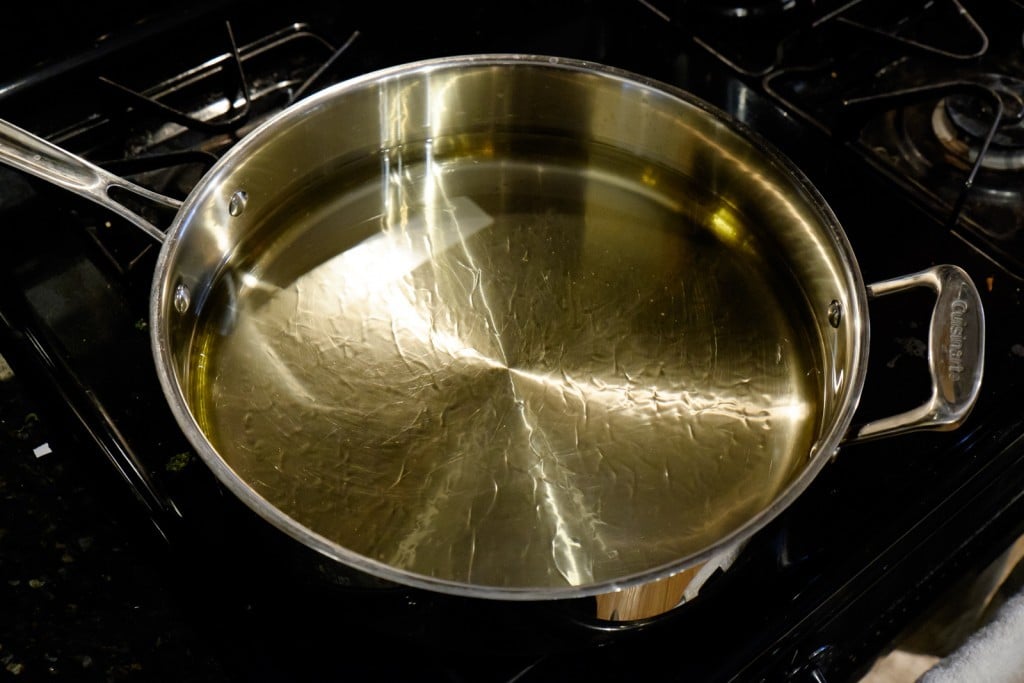 Break off little bits of puppodum. You'll know the oil is hot enough by dropping a little piece of puppodum into the pan and it immediately fizzes. Cook the puppodums two at a time. USE TONGS. Put the puppodums in for 2-3 seconds, immediately flip, and keep them in for 4-5 seconds more. Pull them out and drain them standing up on your fancy paper towel drainer.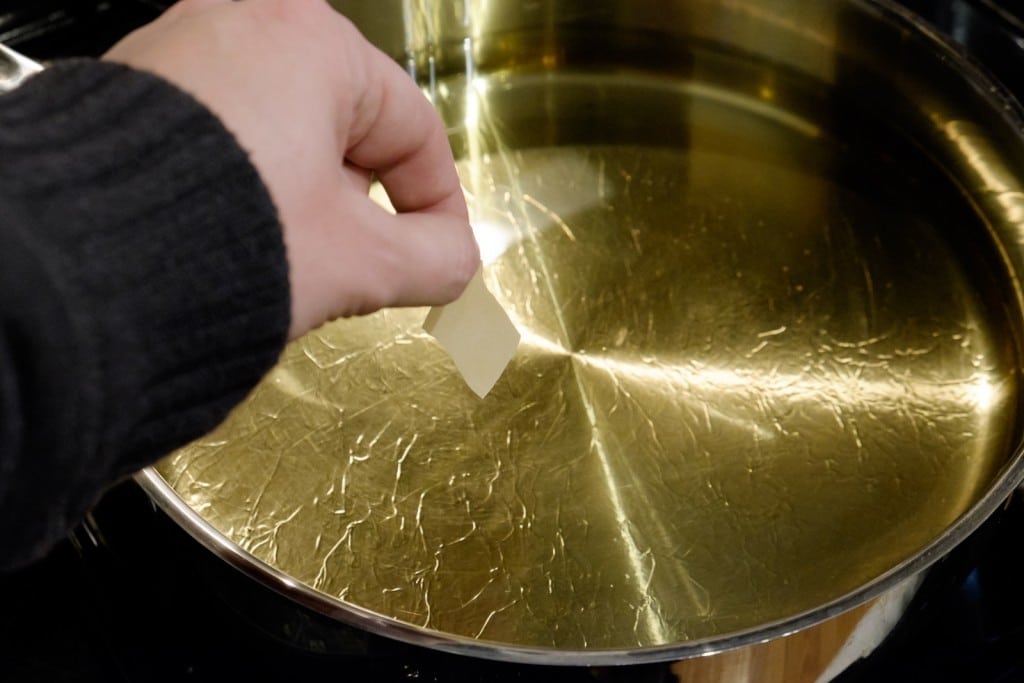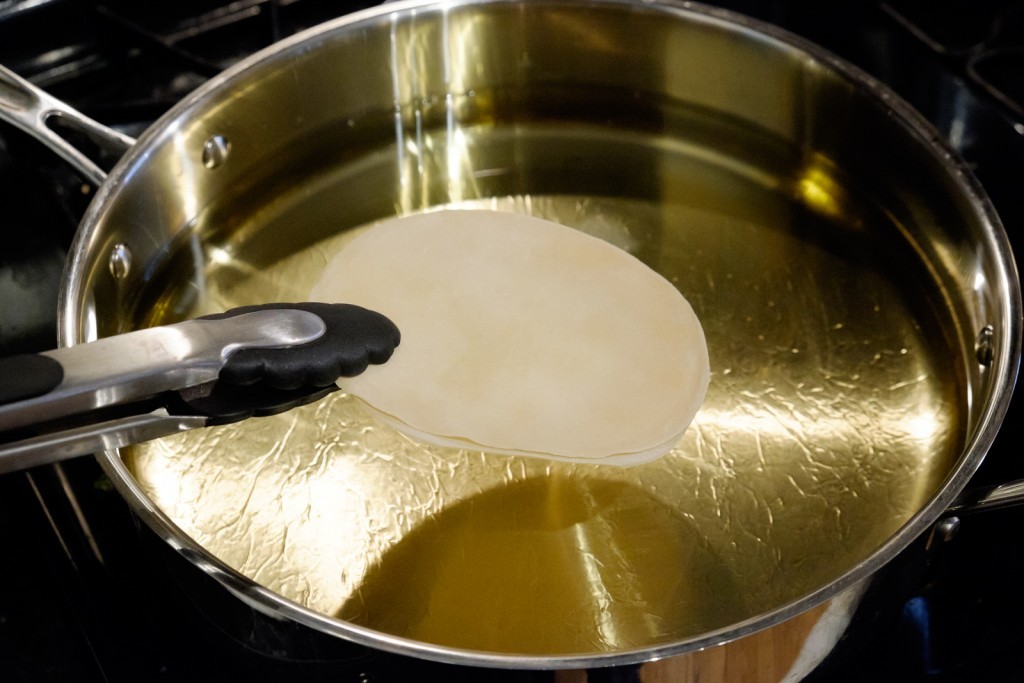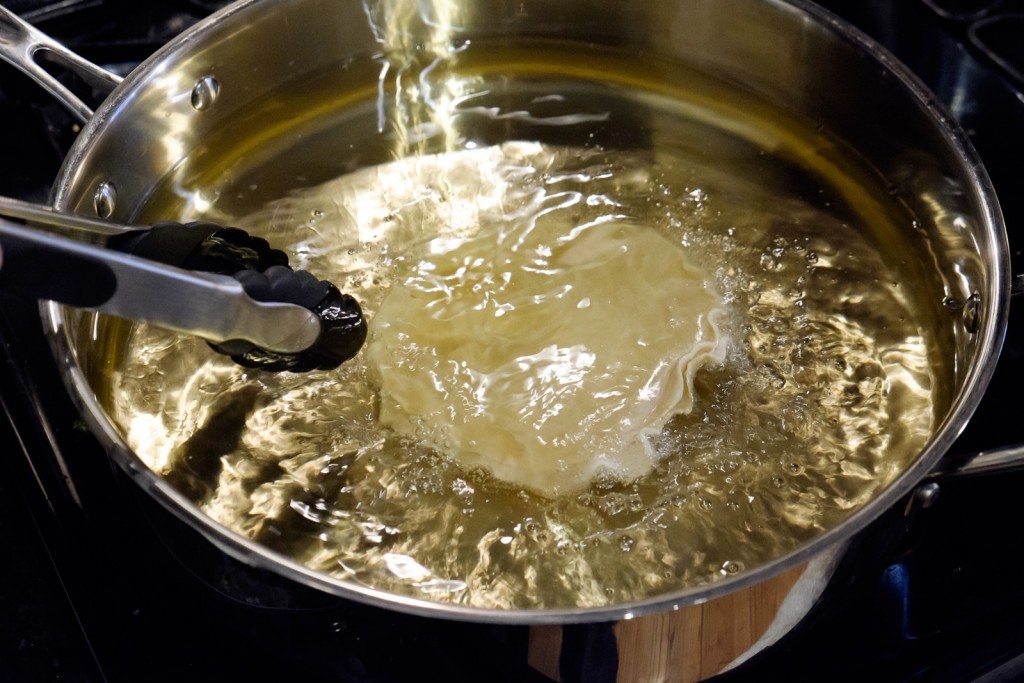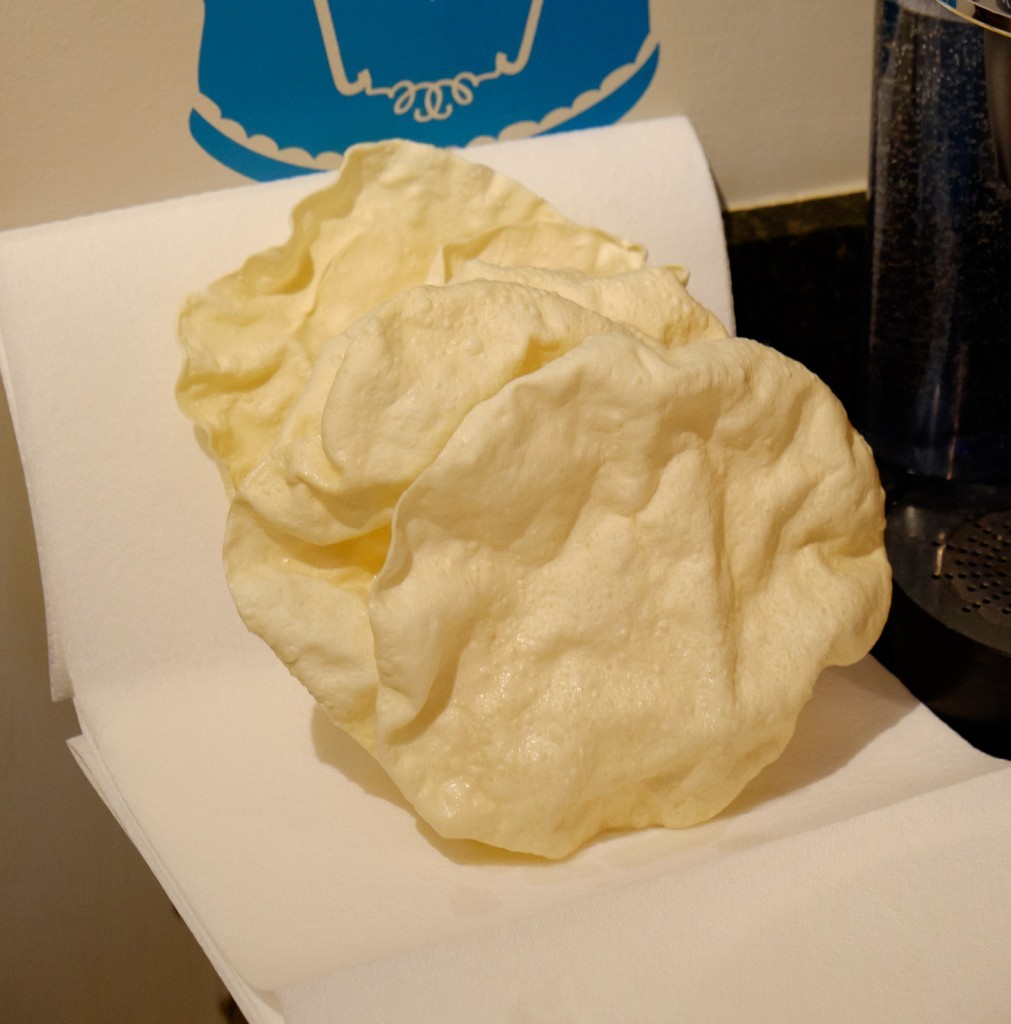 For the masala papad, chop the sweet onion and tomato finely (scoop out the insides of the tomato!).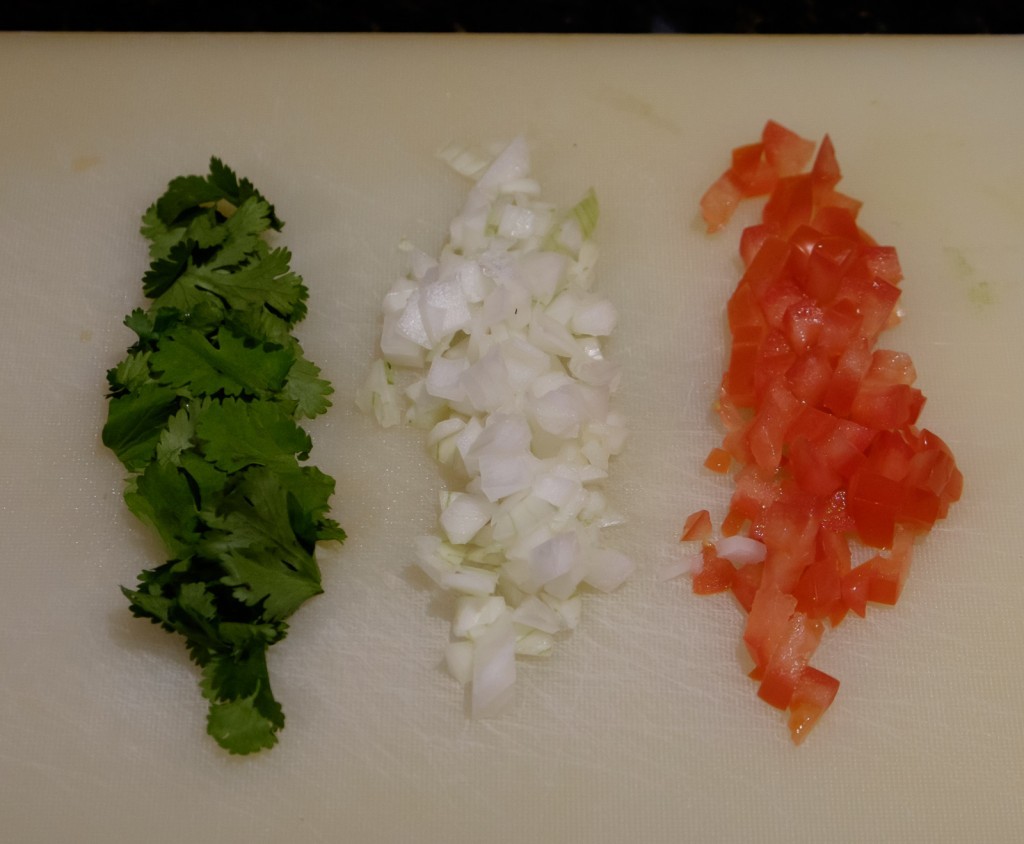 Sprinkle them over a puppodum.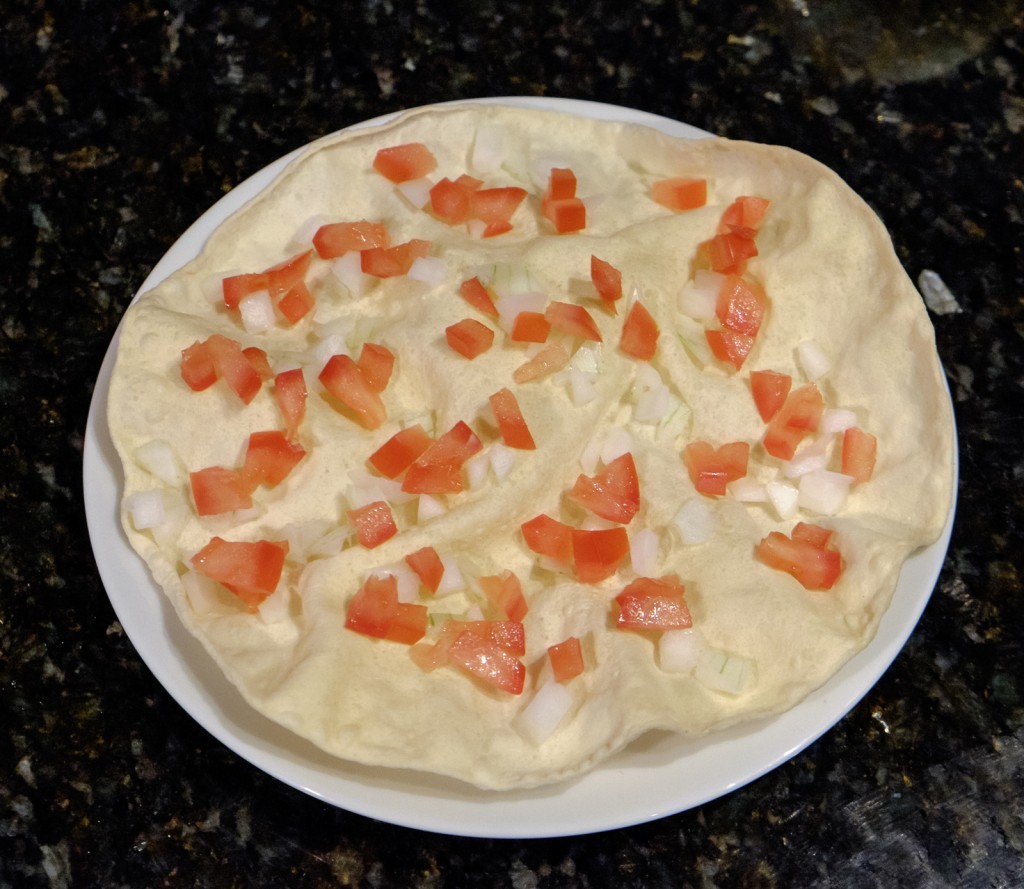 Dust with cumin, coriander, and a little black pepper.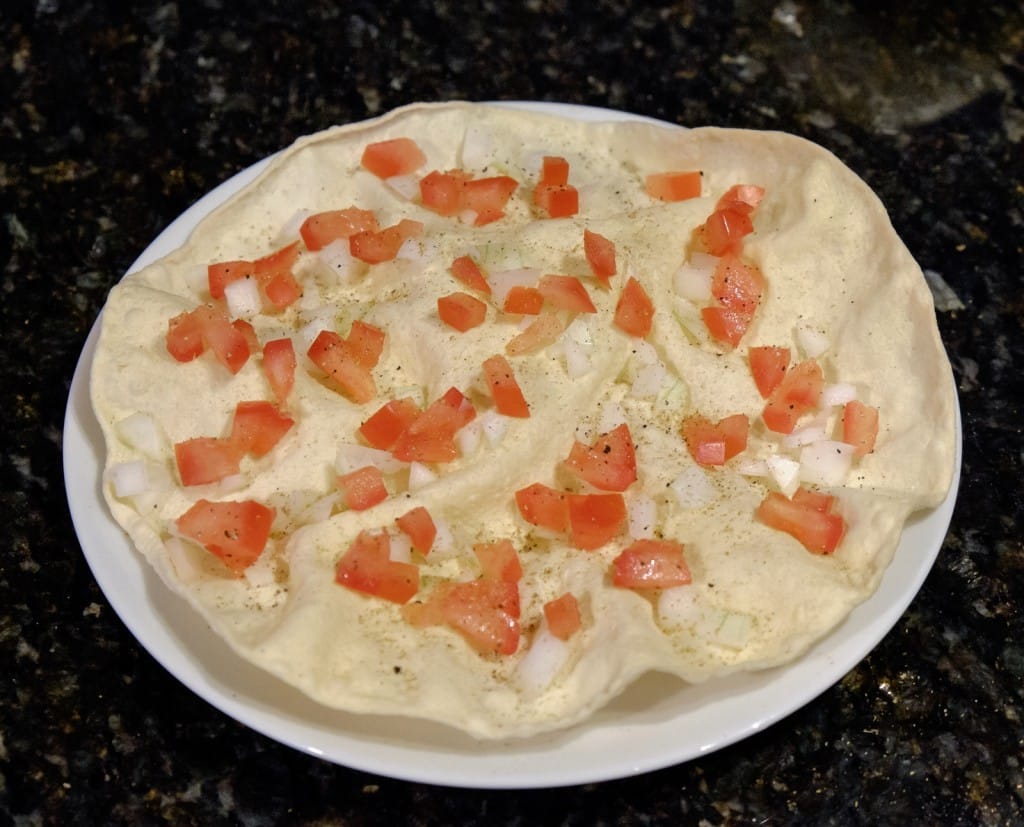 Top with cilantro. Break off pieces to eat.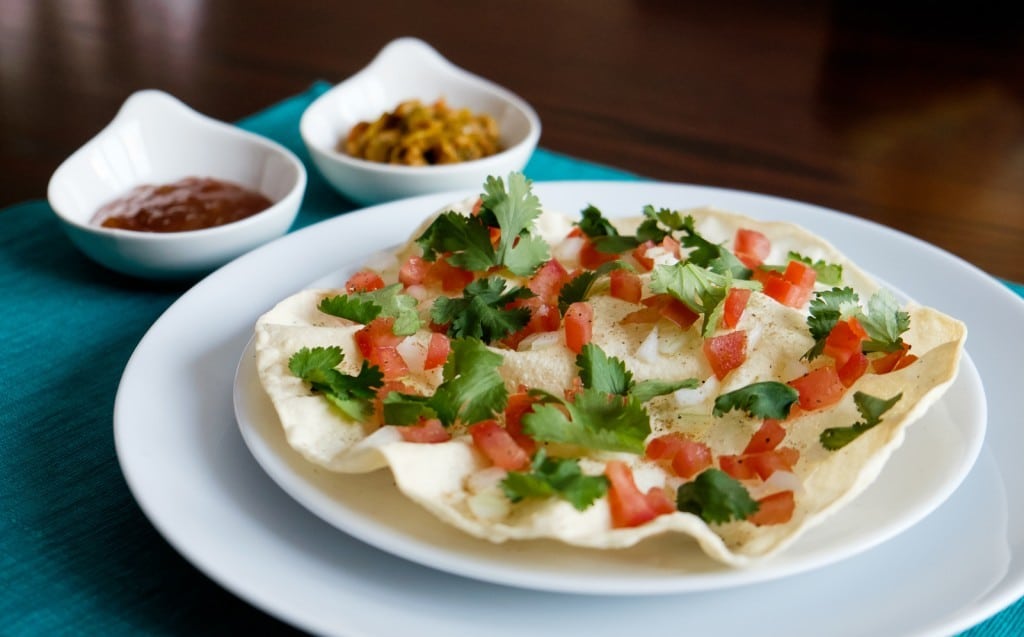 Mango chutney and mixed pickle are a part of every Indian meal I've ever had at a restaurant. Put each in a small dish. Serve the puppodums in a bowl. Break off pieces to dip.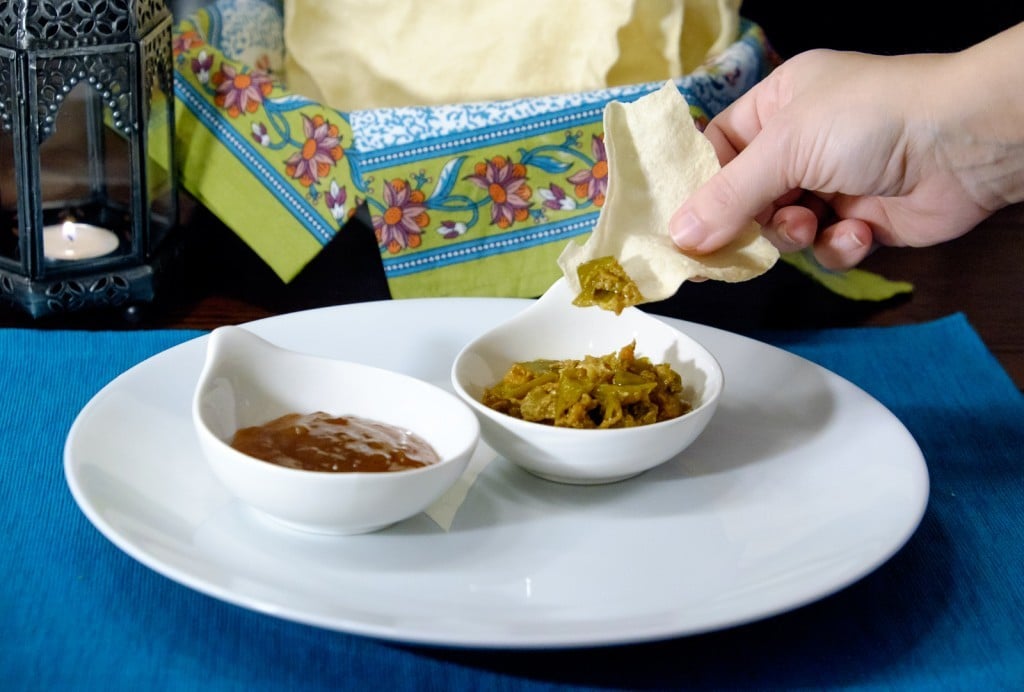 To create the restaurant feel, we used Khadi placemats in Fanfare, Paisley Leela napkins, and Antiqued Zinc Latika tabletop lanterns.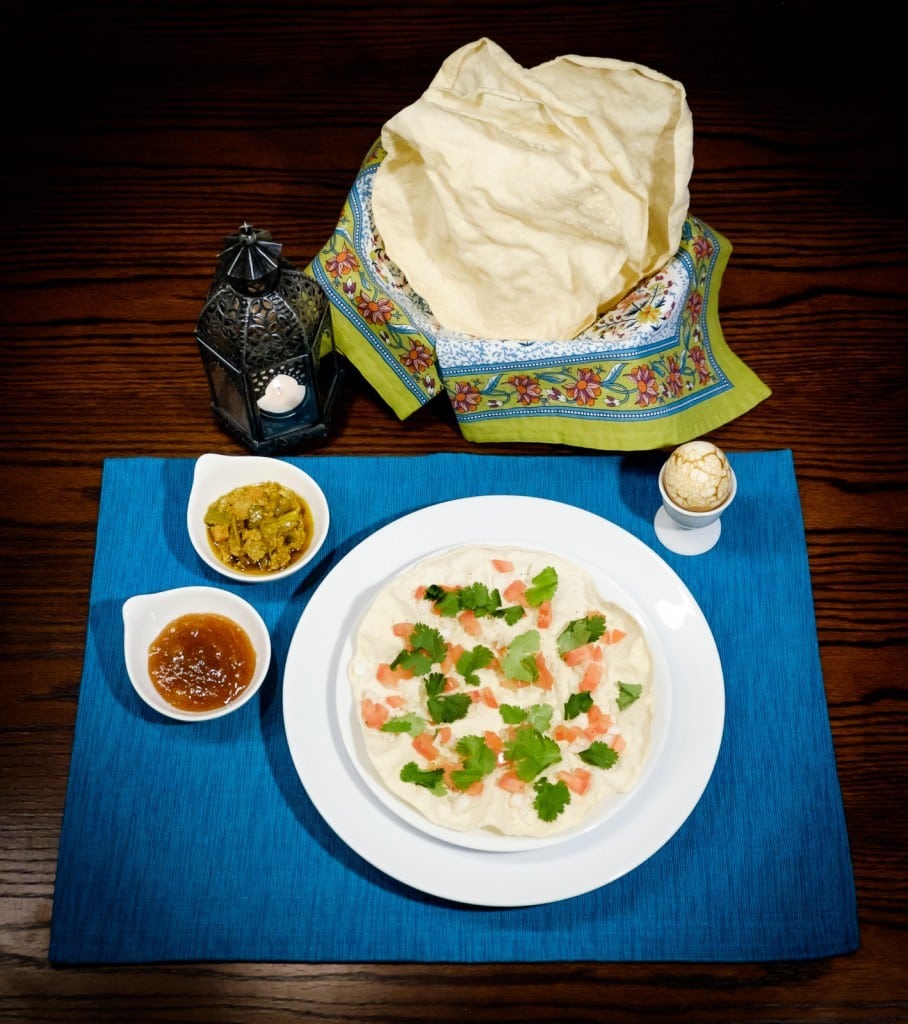 The serving dishes are Coupe Dinner Plates, Coupe Salad Plates, and Tasting Round Tidbit Bowls.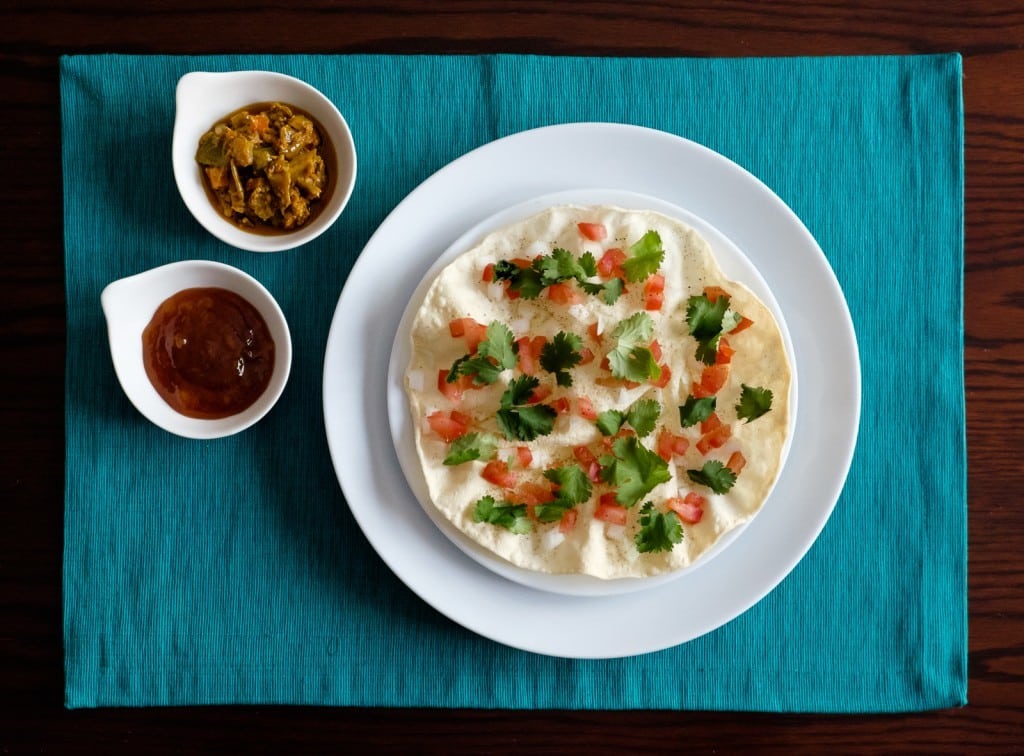 The best way to follow up fantastic Indian food is with a fun movie. The Second Best Exotic Marigold Hotel is a fun sequel to The Best Exotic Marigold Hotel and follows the continued adventures of Sonny as he prepares to get married while attempting to fulfill his expansionist dream. The movie stars Dev Patel, Tina Desai, Richard Gere, Tamsin Greig, Judi Dench, Bill Nighy, Ronald Pickup, Diana Hardcastle, Celia Imrie, and Maggie Smith. With a cast like that, you know the movie is going to be amazing! The Second Best Exotic Marigold Hotel is in theaters on March 6, 2015.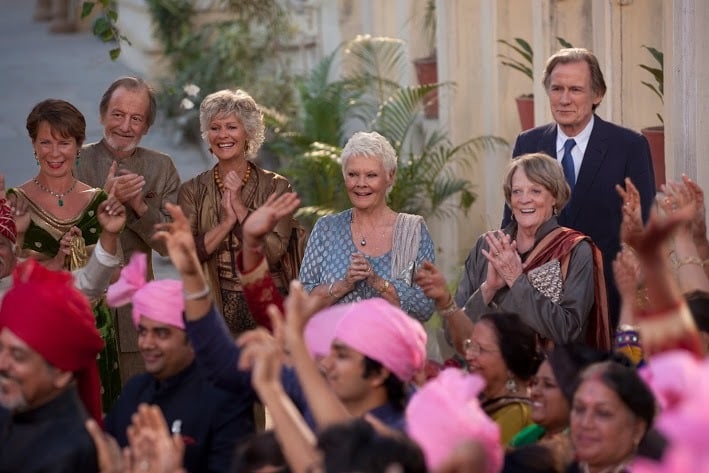 And you know that World Market always likes to make it even more fun! World Market's Best Exotic Marigold Sweepstakes gives you the chance to win an epic adventure to India inspired by the movie!
You could win our Grand Prize Package:
*   Trip for 2 to India (6-day trip includes airfare, accommodations and excursions)
*   Free movies for two for a year, $1,000 WM gift card
Enter at www.worldmarketsweepstakes.com.
Sweepstakes ends March 27, 2015. Good luck!!