You know those days that are just long and rough and you want a good meal for dinner, but don't feel up to something that takes a lot of effort? Our orange beef stir fry is easy to make and you can fight off the urge to order pizza for another night. It's perfect for a midweek meal.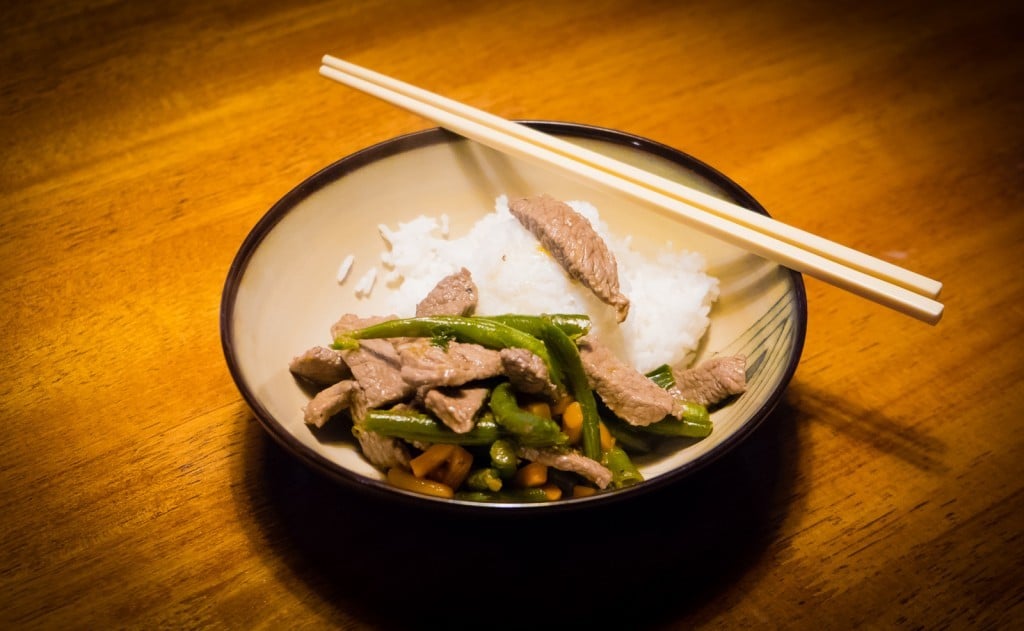 You will need:
one pound sirloin steak
one orange
four tbs honey
three spring onions
two cloves garlic, crushed
one tbs soy sauce
black pepper
vegetables of your choosing (we used frozen green beans and carrots)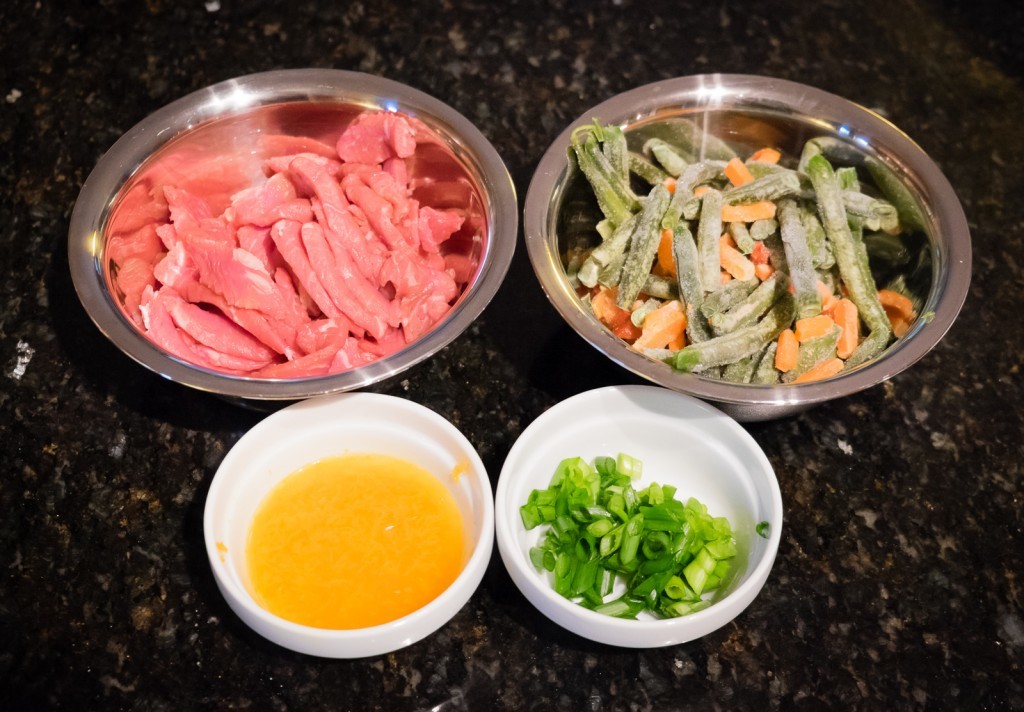 Slice the steak and spring onions thinly. Place in separate bowls. Grate the zest and juice the orange into another bowl and mix with the honey.
Heat a tablespoon of canola oil in the wok on high heat. Add the steak. Stir fry for 2-3 minutes until it's browned all over. Remove.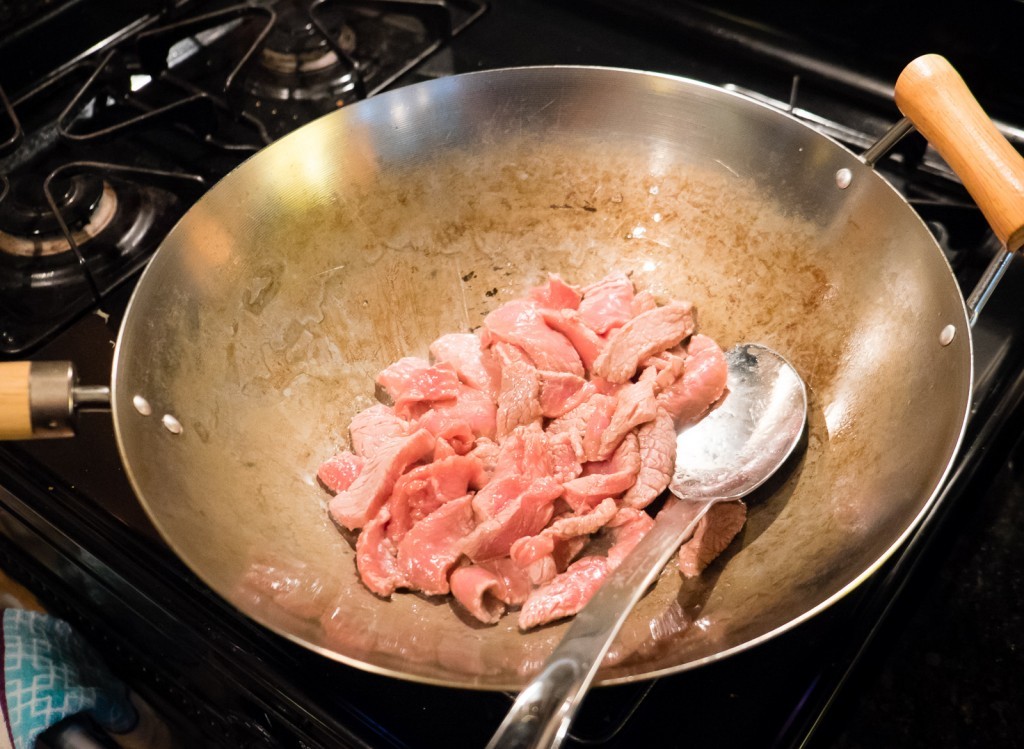 Add a bit more oil to the wok. Add the garlic and vegetables.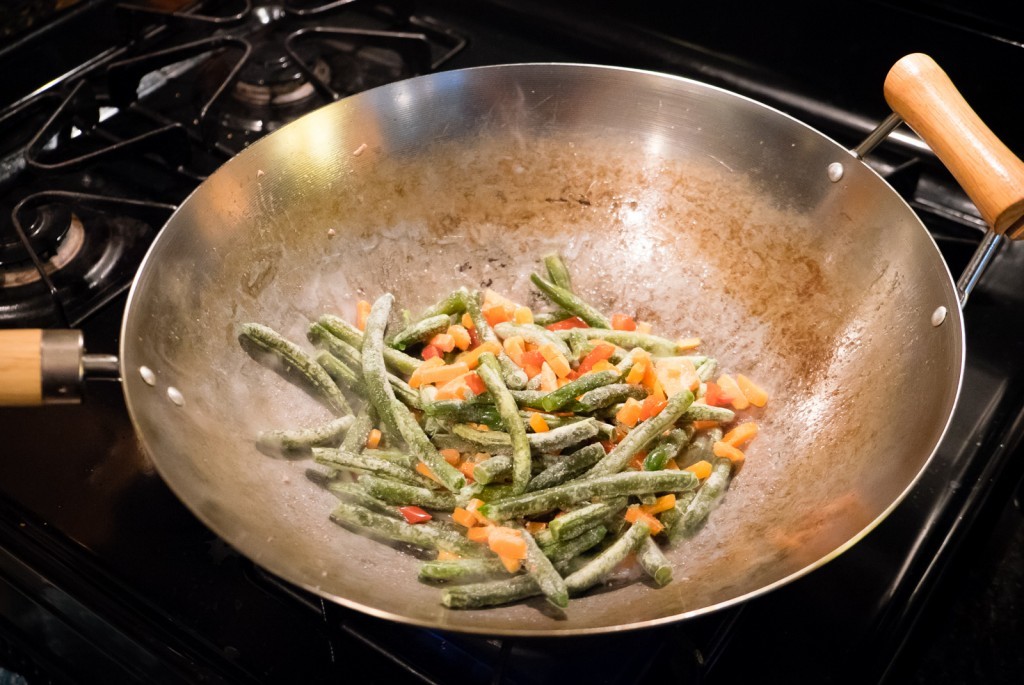 Stir fry until almost tender. Add the spring onions, beef, and orange and honey mixture.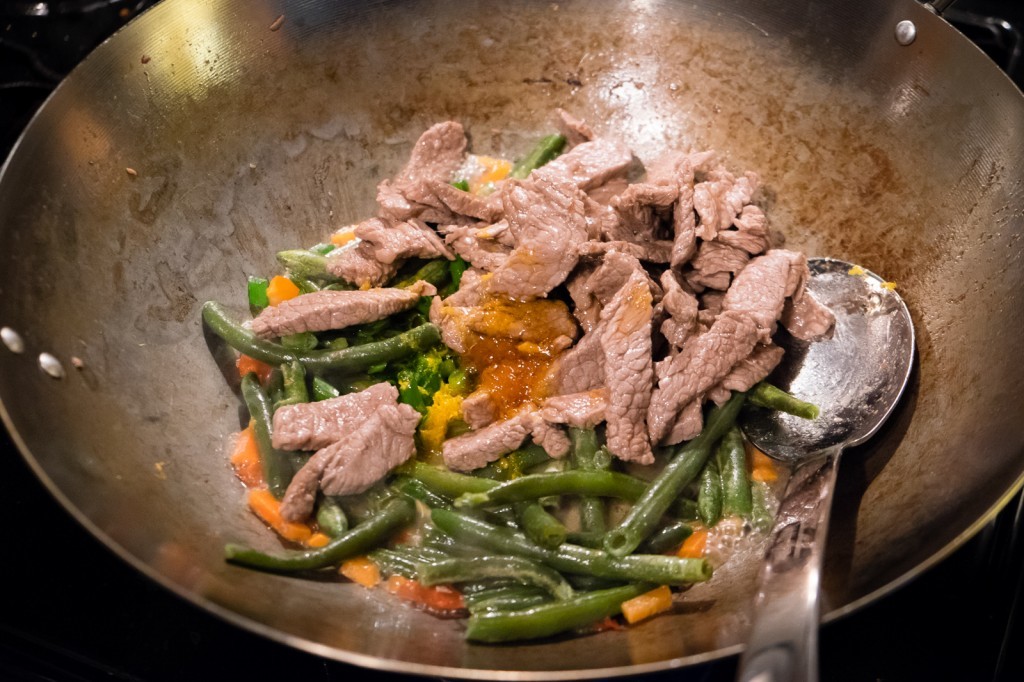 Add the soy sauce and a generous amount of black pepper. Stir fry until the sauce reduces and clings to the meat and vegetables.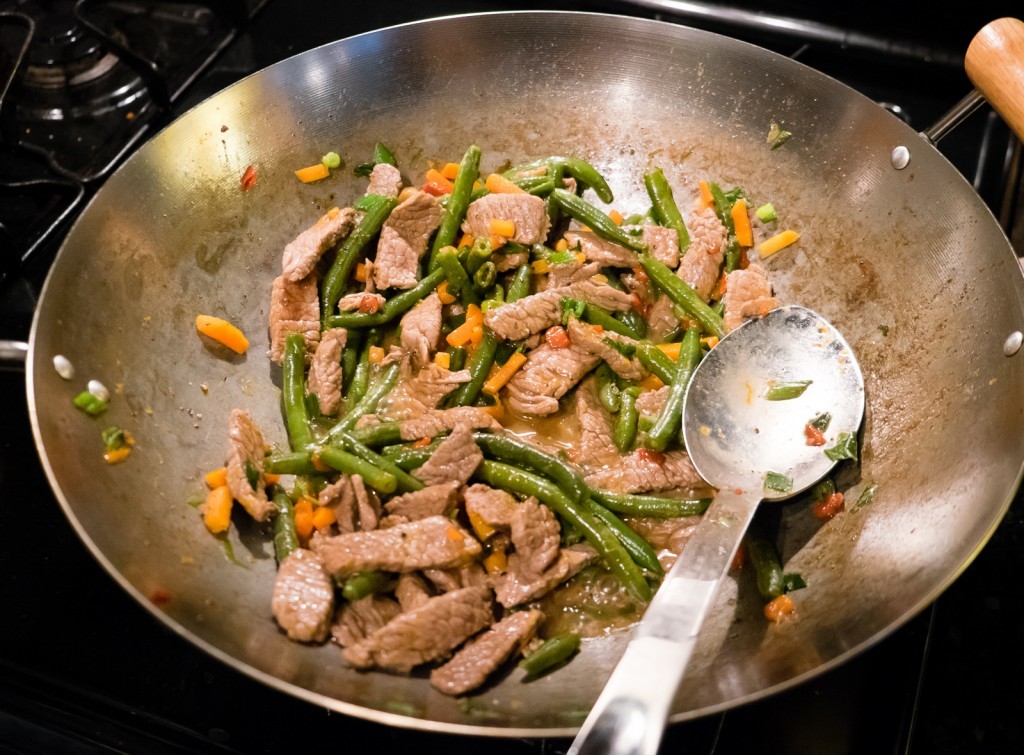 Dish the orange beef stir fry up immediately. It can be eaten on its own or with some rice. This meal is super easy to make, uses common pantry items, and is a great tasty dinner that you won't feel guilty about.
Enjoy!