It's no secret that I'm madly in love with Wallternatives and today I have another fun use for them. I loved my college years, but I struggled with how to decorate my dorm room. We couldn't use nails or put up anything that would damage the walls. It couldn't be permanent. If Wallternatives had existed back then (in the dark ages!), I would have been set.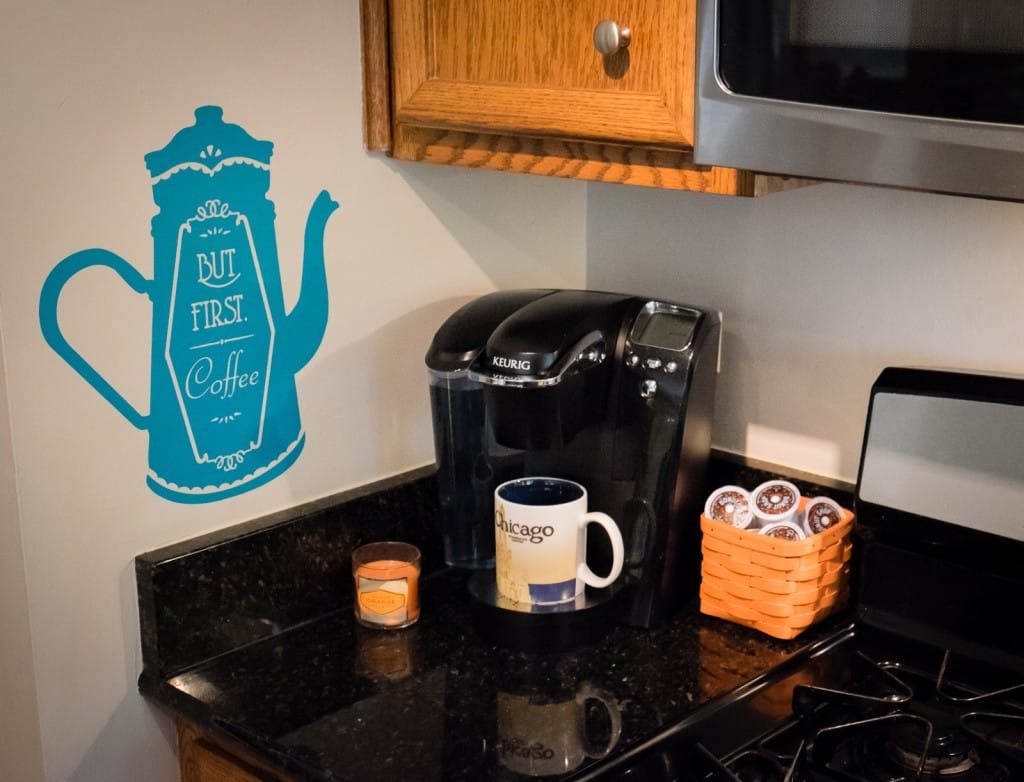 I can't imagine college without coffee, so I decided to share a quick and easy way to fancy up your coffee station using the But First, Coffee decal from Wallternatives. I am using it in a size small in teal. The extra awesome part of this is that the decals come in a wide variety of colors, so you can find anything to suit your style. Whether you're pulling an all-nighter or needing to get up early, there's no reason not to have something pretty to look at while your coffee is brewing.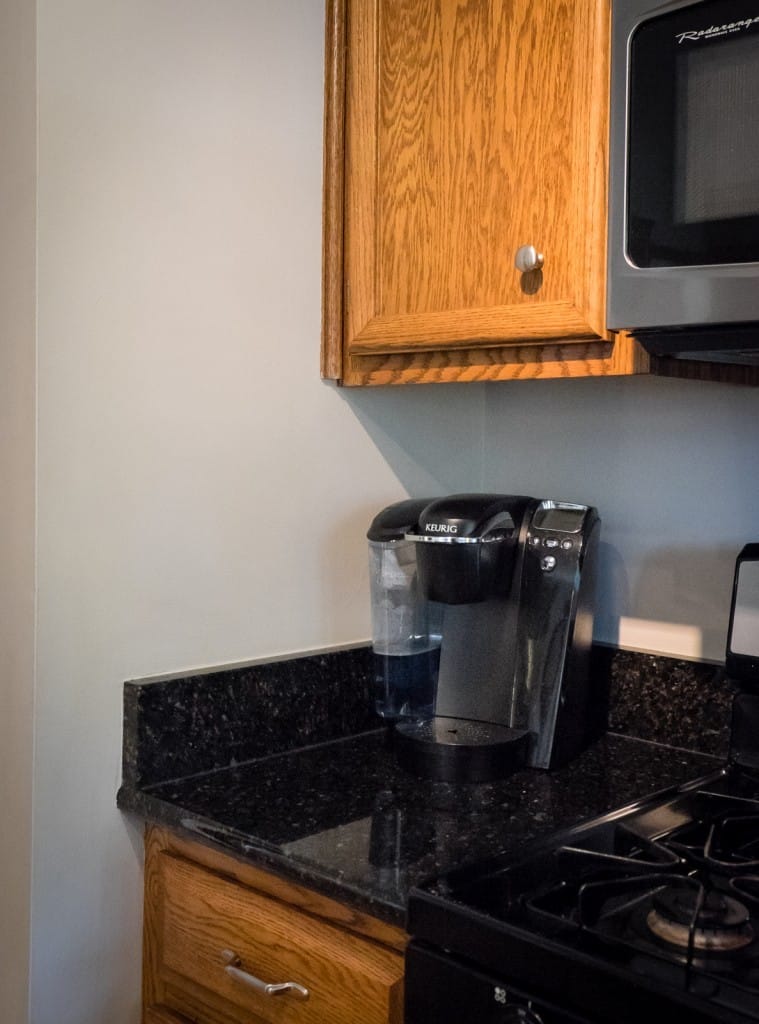 The decals are easy to put up. Make sure your wall is clean. We put our decal on the counter with the instructions for quick reference. Your decal order comes with a squeegee, which you use to rub down both sides of the decal.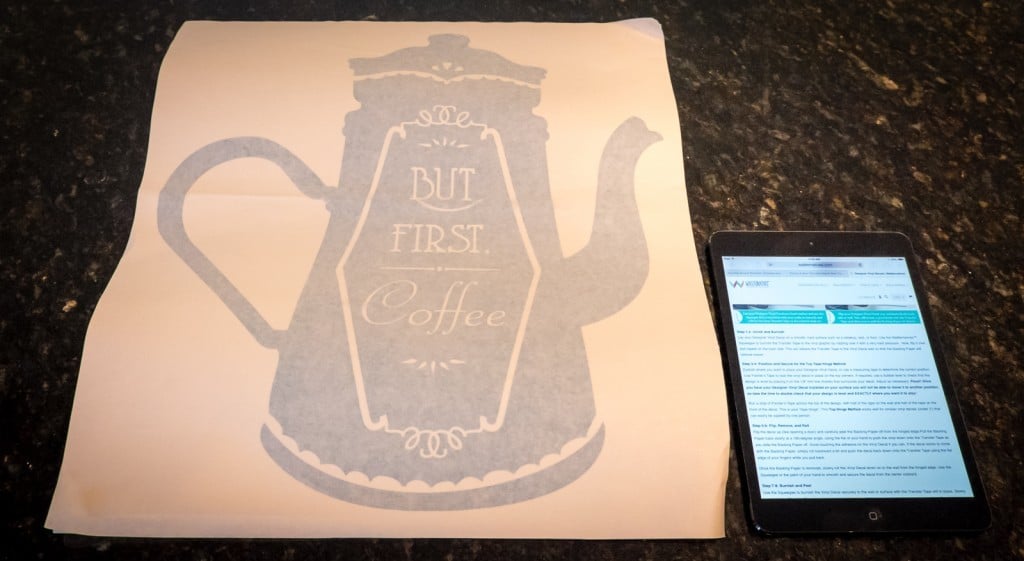 These are a one time use decal, but last for three years. We wanted to make sure we got it positioned right, so we hung it with a piece of painter's tape.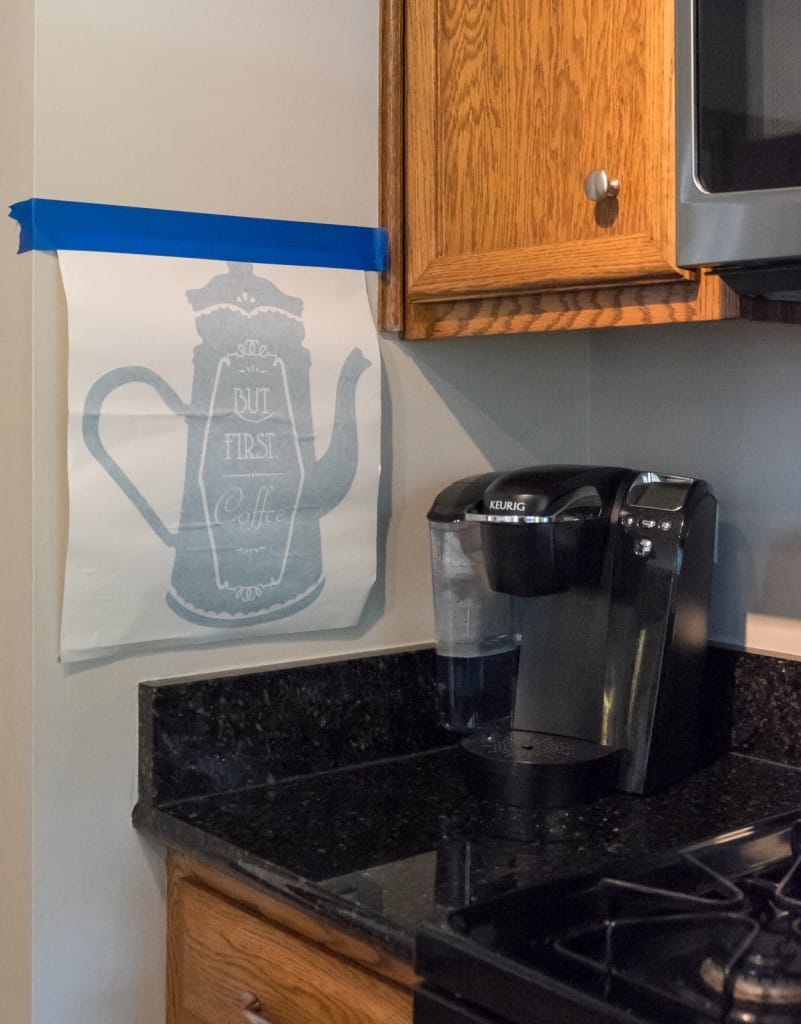 Following the directions, we carefully removed the backing paper and used the squeegee to secure the decal to the wall while the transfer tape was still attached.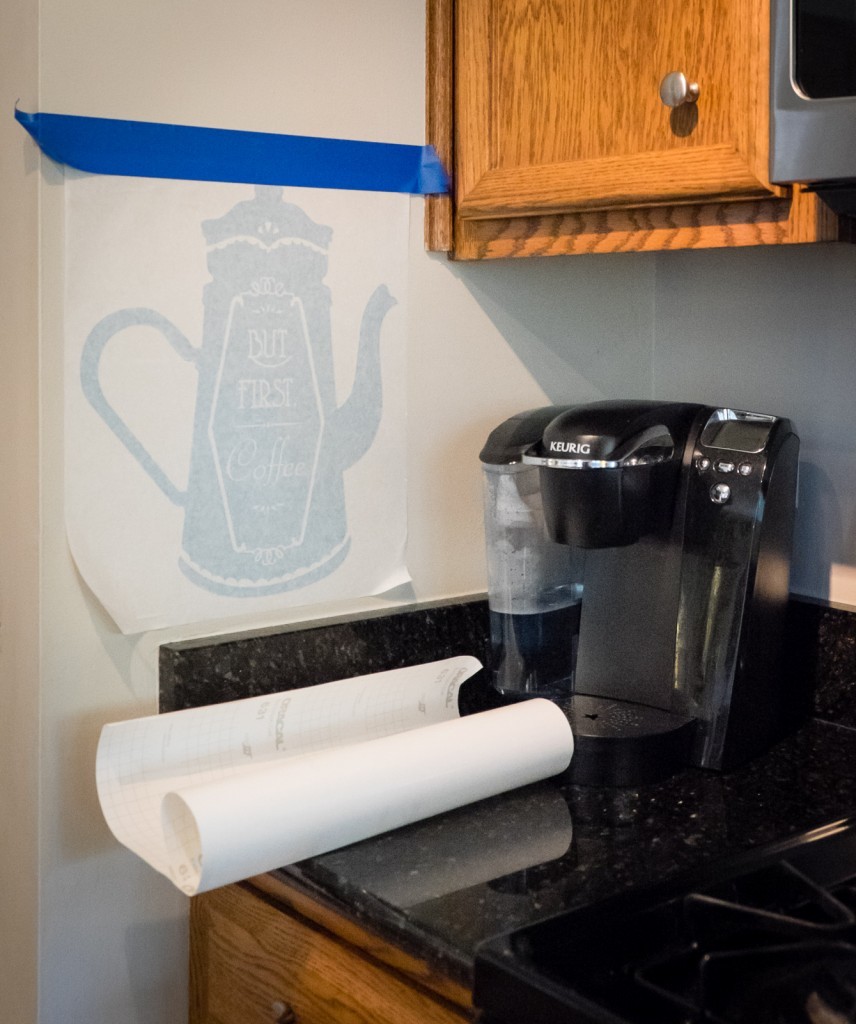 We slowly removed the transfer tape, from top to bottom. Go slowly. It's a little nerve-wracking, but worth it.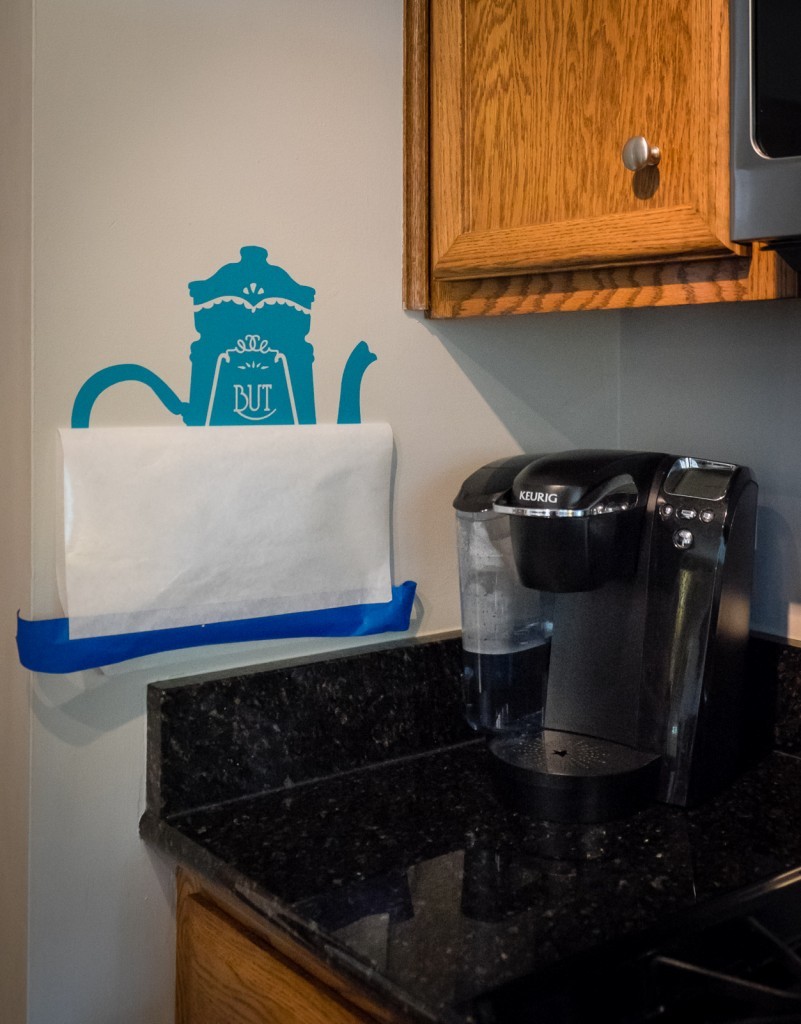 You're all set with a coffee station that is perfect for your dorm (and my kitchen!). There's no reason not to decorate now! When the school year is over, just peel the decal away from the wall and you're good to go.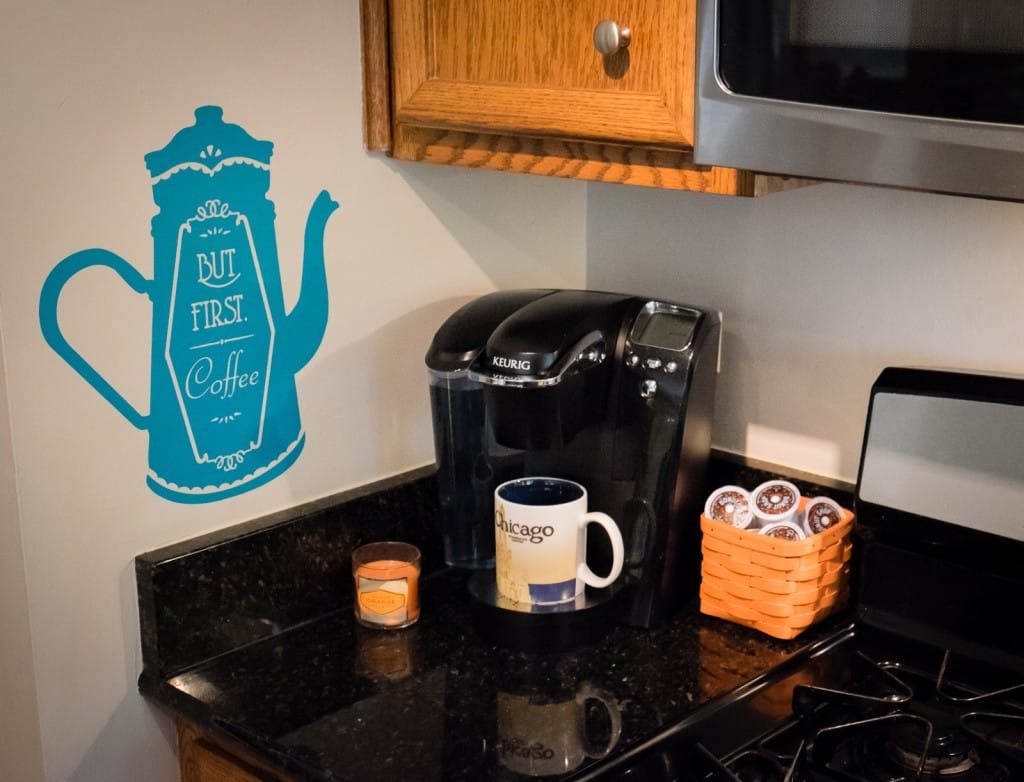 To see another example of Wallternatives in use, check out my girls' room.