Madeline, Pippi, and Alice all share a room (and yes, it actually works for us!). They are now 6, 5, and 3, so making a functional but pretty room can be a bit of a challenge. They're on the young side, so I'm well aware that their tastes will change in the coming years as well. I've been hesitant to do any major permanent decorating in there in fear of needing to do major work in a year or two. This has led to a pretty bare room, which really isn't fair to the girls.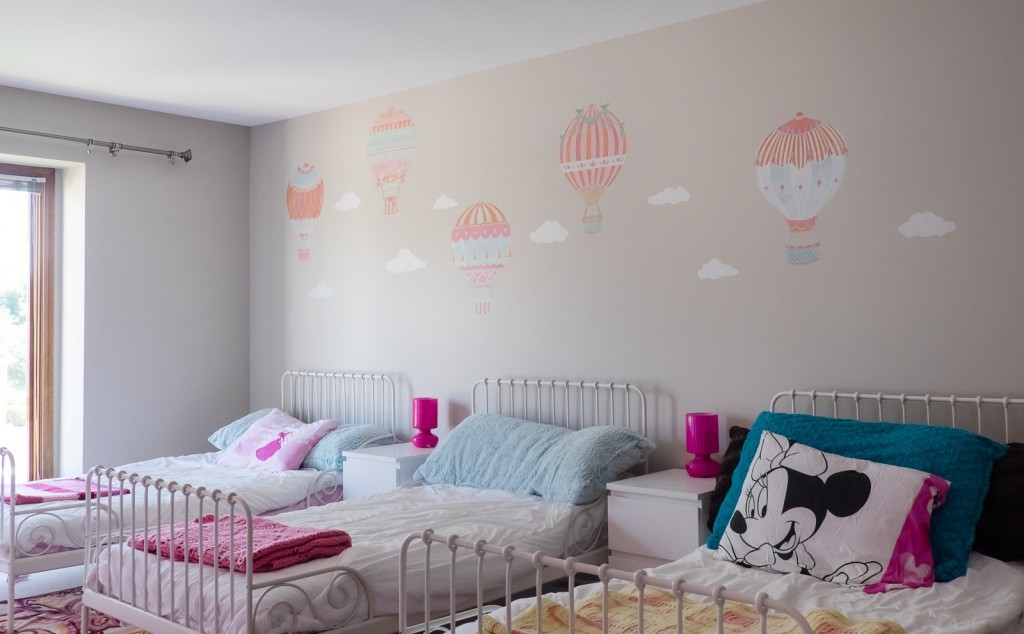 I was recently introduced to Wallternatives and immediately fell in love. When I was given the chance to review their WallPrints Fabric Decals, I jumped on it. I knew that they would be perfect for the giant bare wall in the girls' room.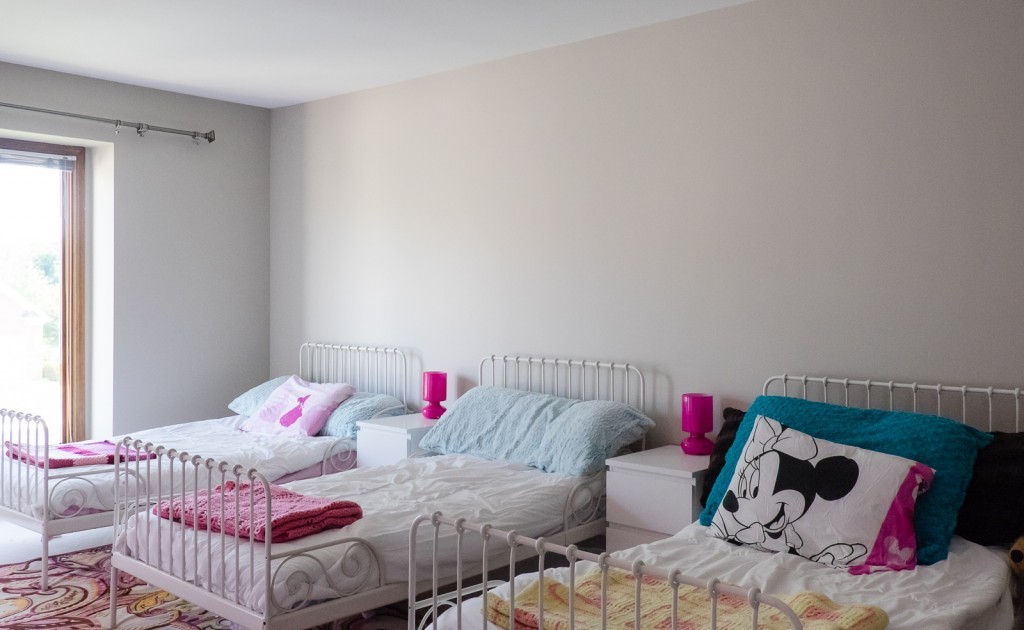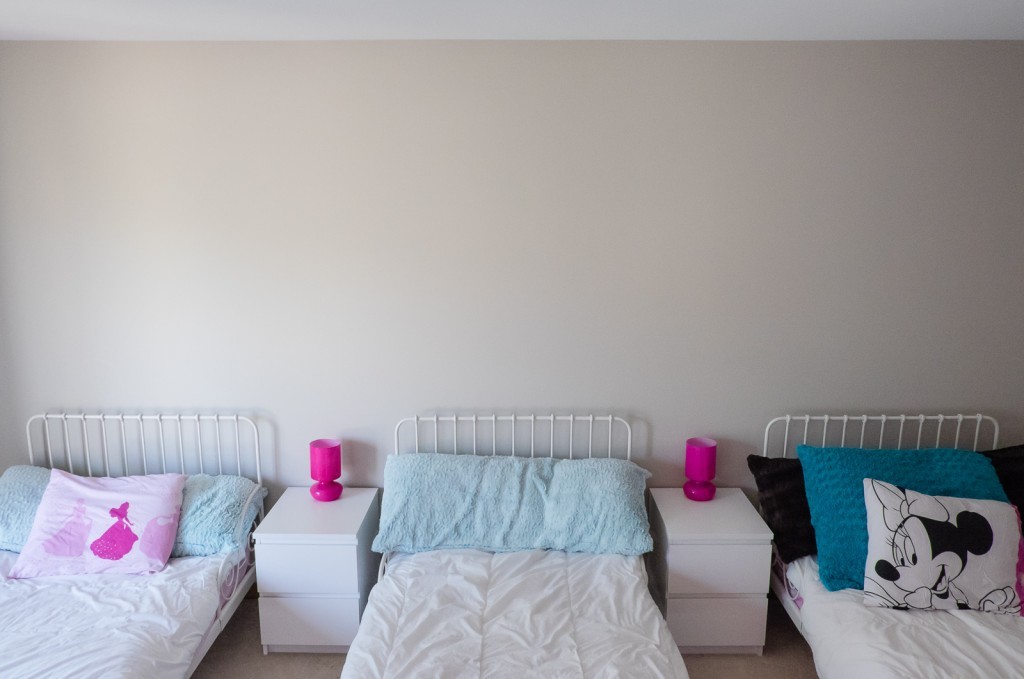 I wanted something fun and with color that would work well with the happy feeling we're going for. The Hot Air Balloons WallPrints Fabric Decal in orange were absolutely perfect. I chose the large size.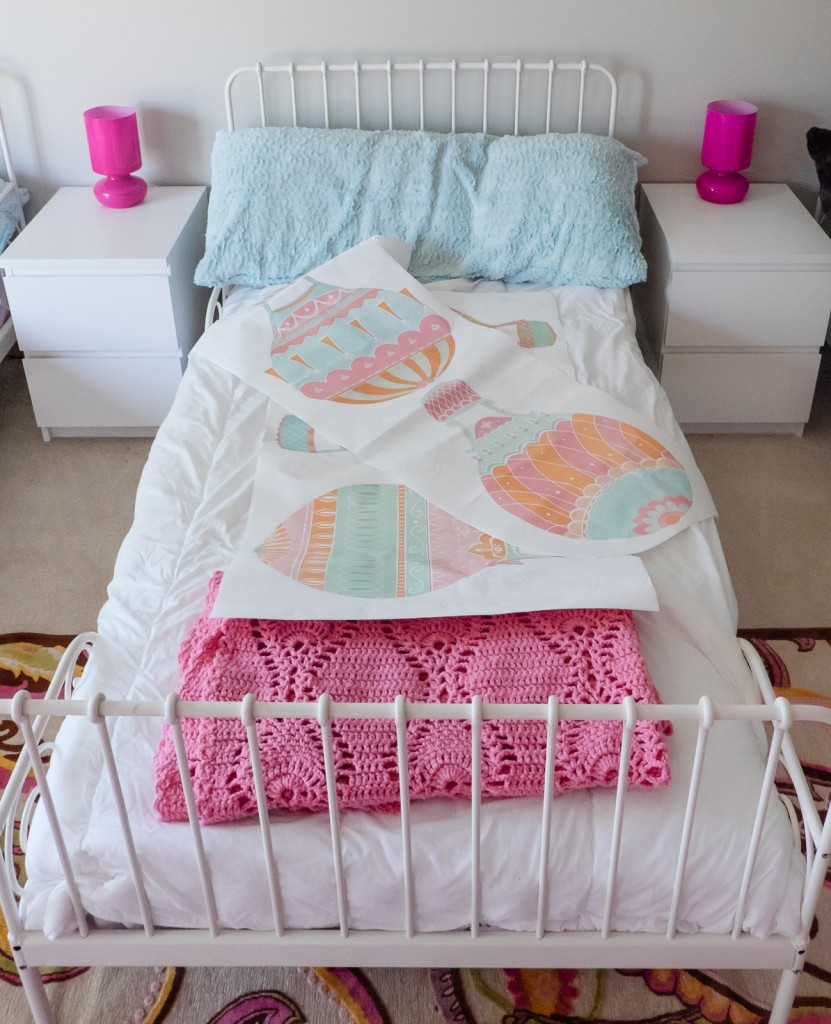 I was really nervous to start taking the decals off the sheets. You know how you sometimes have to pick at decals to get them started, or you rip them as you're pulling? Not these. They were so easy to pull off. The decals came off smoothly and even when my klutzy self accidentally stuck a bit on the end of the bed, it came right off without any issue.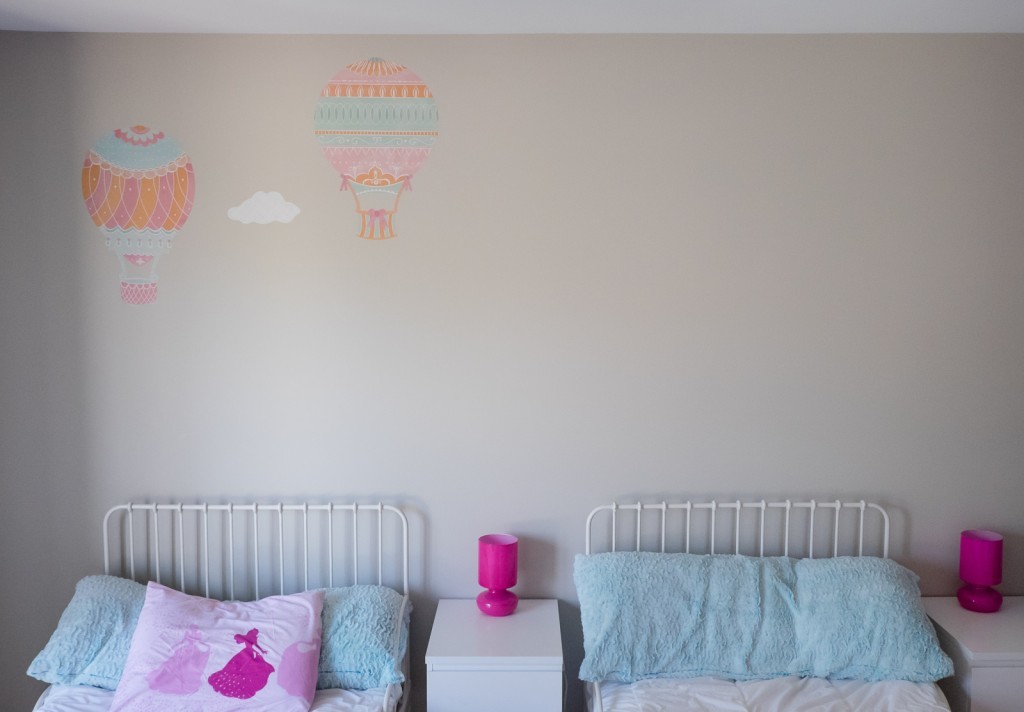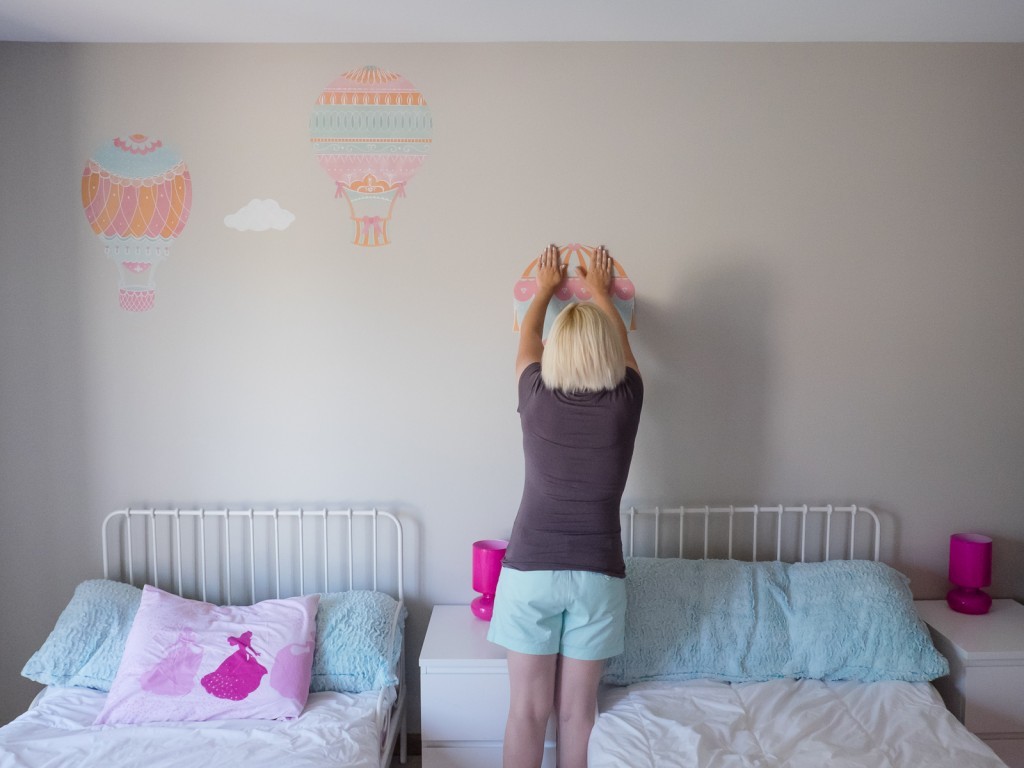 The hot air balloons were so much fun to put up. Even with the larger sized decals, it was such a smooth process. I just stuck it on at the top and pushed my hands down to the bottom. The fabric decals have a lovely texture and the sticky side is just right. The decals aren't uber heavy, but they're totally strong, if that makes sense!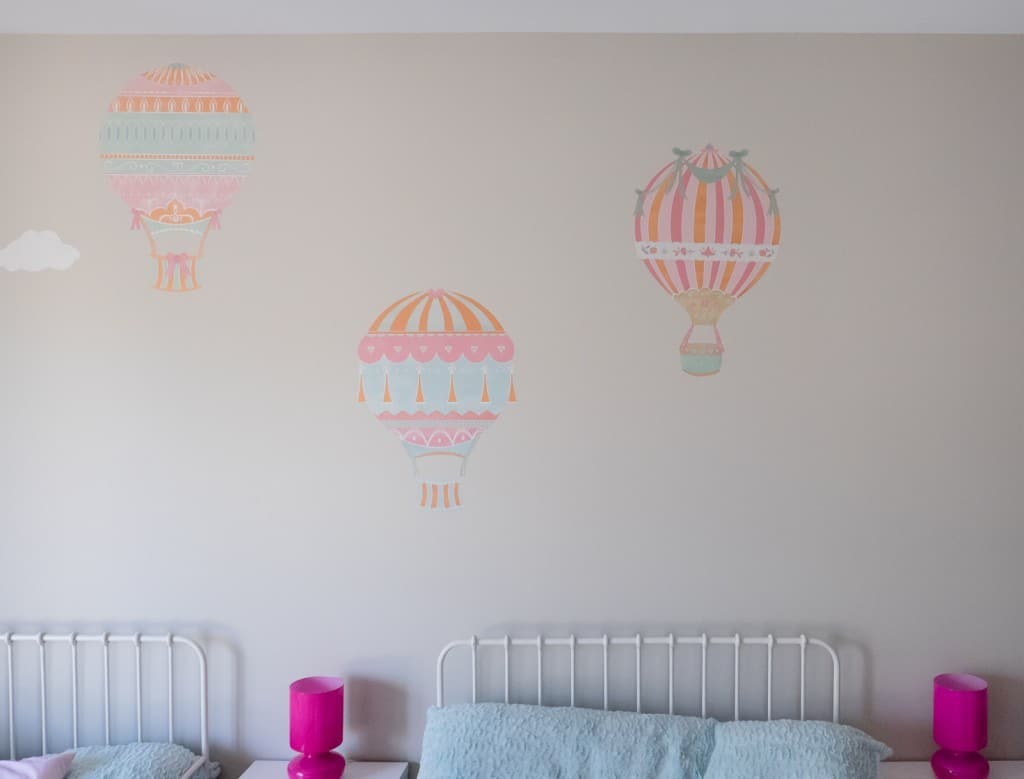 I do want to point out one really cool feature. The striped balloon was a bit too crooked for my taste, so I took it off and stuck it back on. Again, it was totally smooth and easy and didn't take a bit of paint with it.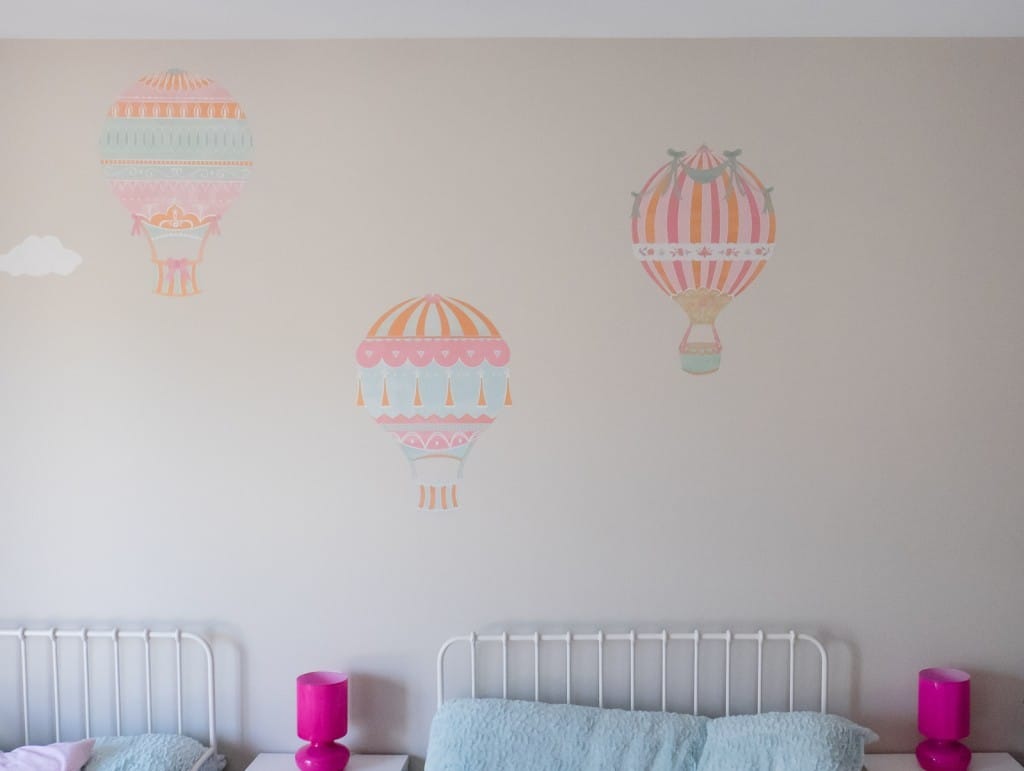 See, all better!
All in all, using Wallternatives was the perfect choice for us. The girls now have a bedroom with some personality. We easily decorated a giant boring wall. And, when the time comes to take them down, I don't have any fear of messing up the wall *and* can reuse my decals somewhere else.