I am a huge Doctor Who fan and you don't need to know me well to figure that out! Today I'm sharing my super-simple TARDIS cross stitch pattern. This is a beginner level pattern with only four colors (five if you want to use a sparkle thread for the light as I did). It's easy, free, and the perfect starting point for crafty Doctor Who lovers!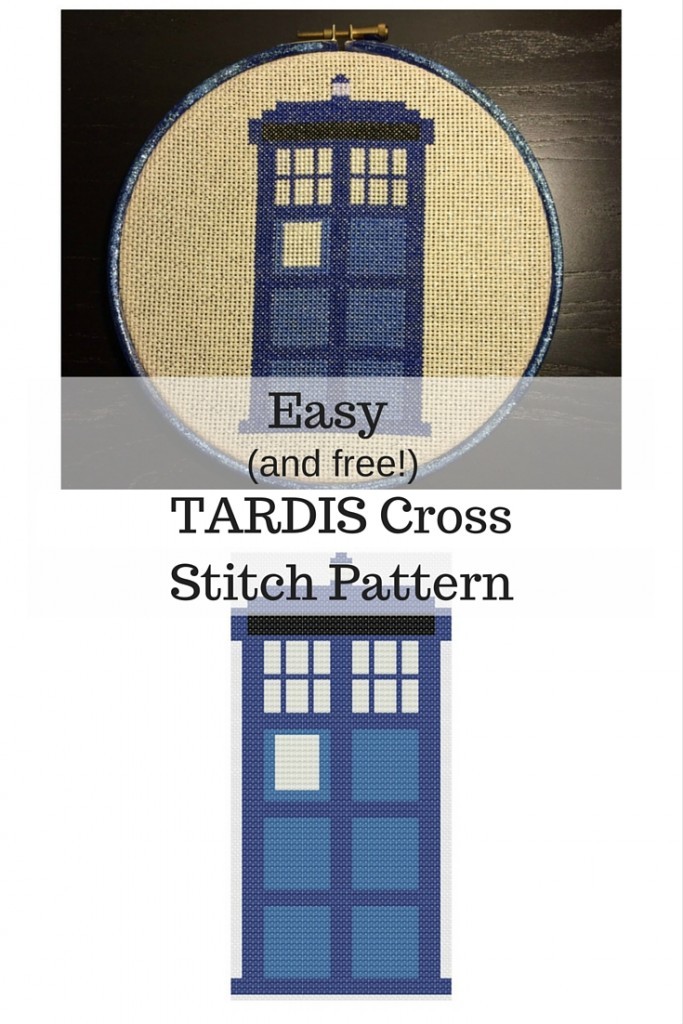 Click the TARDIS below to download your pattern!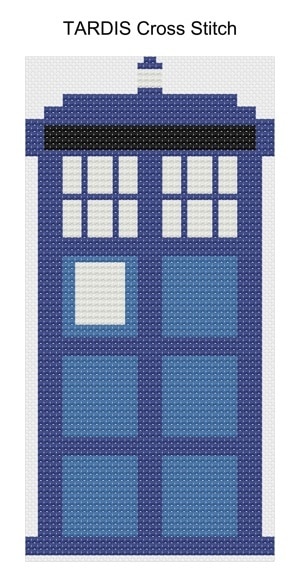 This is the first time I've shared one of my own patterns. I fully recognize that there are about 1.7 billion TARDIS patterns out there and, when it comes down to it, the TARDIS is pretty basic, so chances are that you can find similar or better patterns than this one. Still, this was a labor of love for a friend and now I want to spread the fun. I am hoping to share more patterns with you in the future, so I would love your feedback.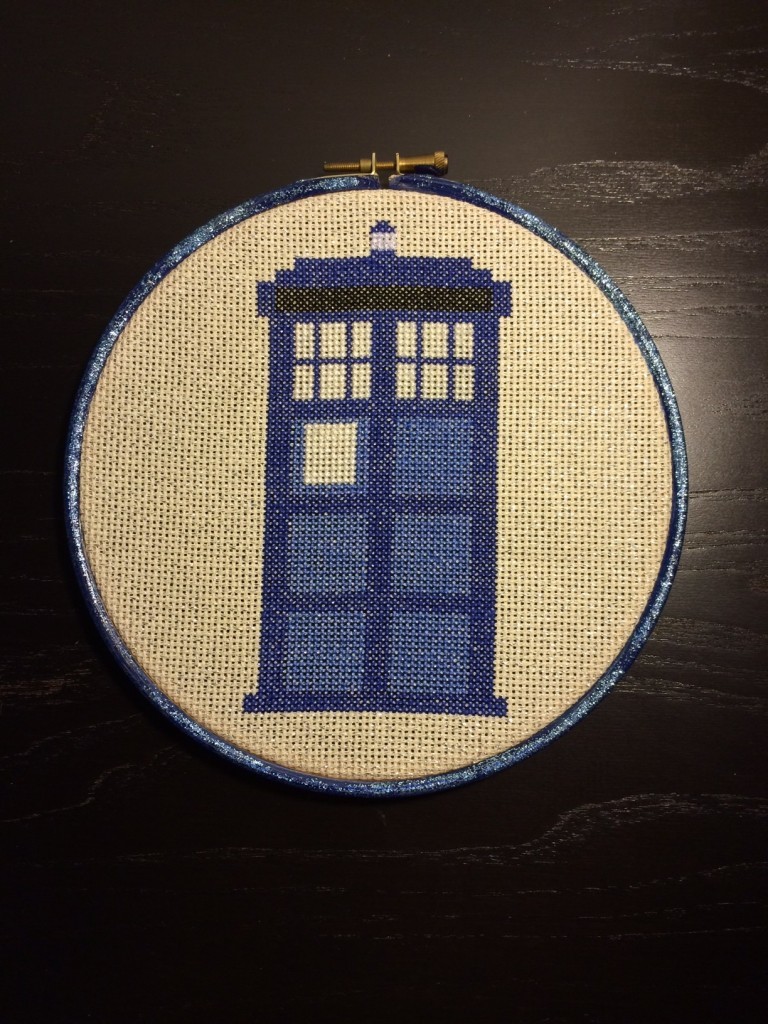 You are free to change the colors and add any embellishments you like. If you use my pattern, I would love to see it! Please don't distribute it for profit.
I used one of my glitter hoops for this project.