I was in desperate need of some sci-fi to binge watch last fall and Scott realized that I had managed to never see Stargate. It didn't take me long to get hooked on the show (and its spinoffs!), so you know that we came up with a Stargate Cross Stitch Pattern to share the love!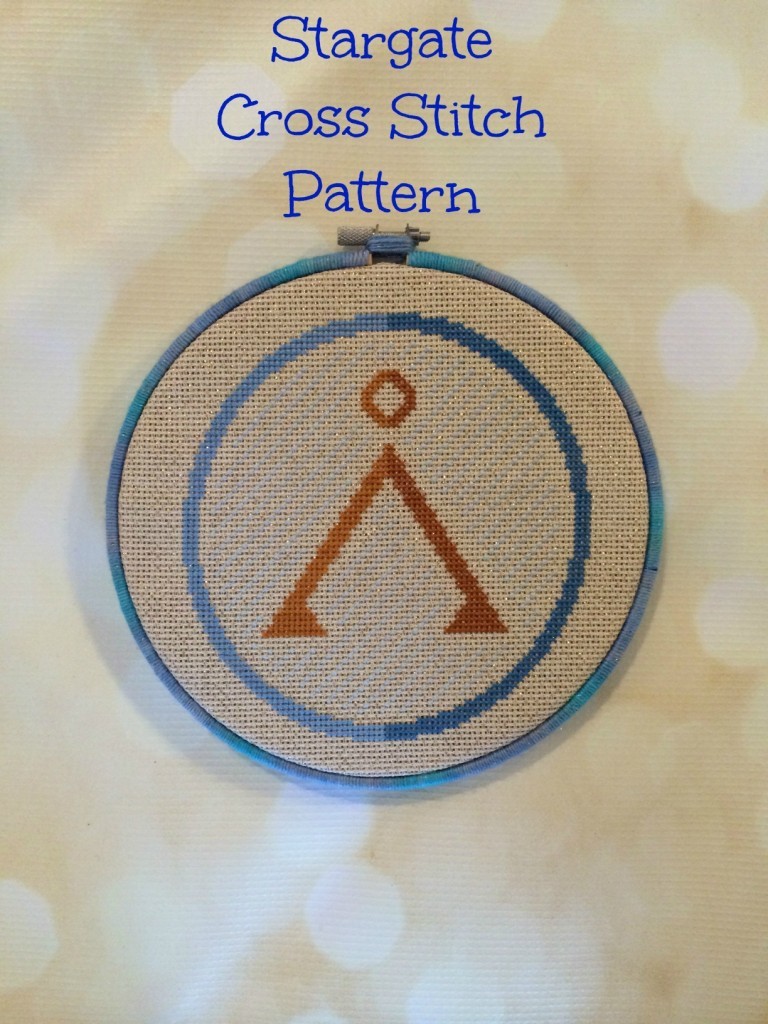 I started stitching this up ages ago, and then set it aside to work on other things. I joined in on a geeky Instagram swap recently and my partner had Stargate in her collage. It was the perfect reason to finish this off. I used gold sparkly aida and wrapped the hoop in a hand-dyed sparkly blue yarn. I really hope she likes it!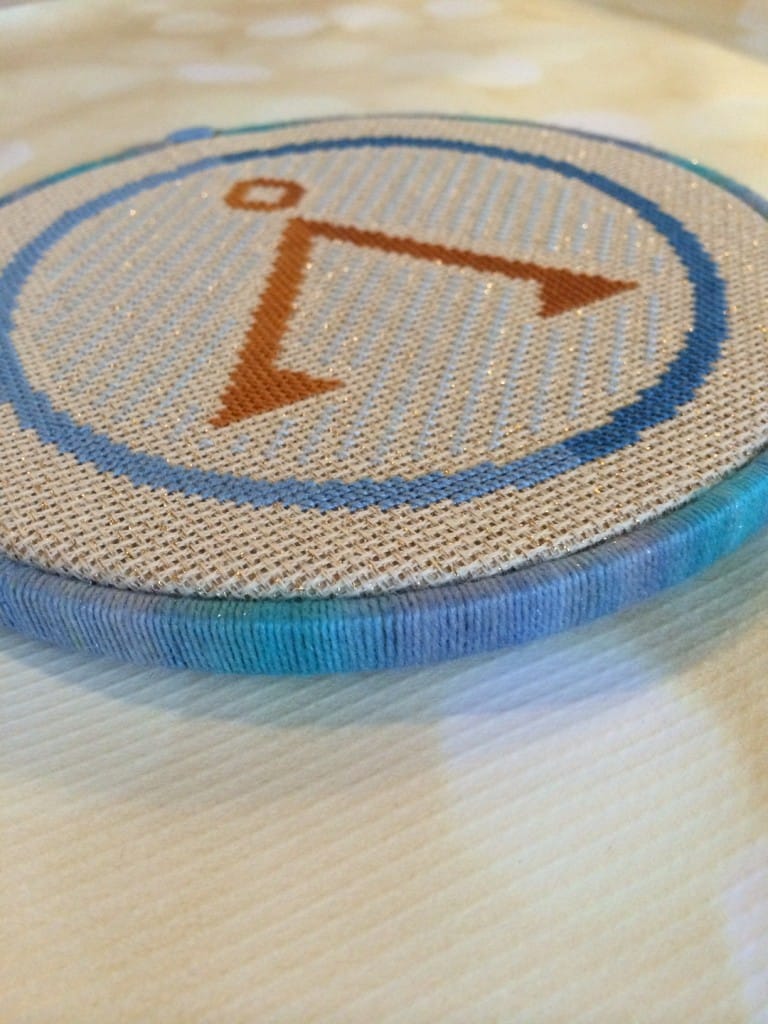 To get your free copy of my Stargate Cross Stitch Pattern, click on the image below and save the PDF that comes up. This pattern is free. You are welcome to change it up as you'd like, but you may not sell it. If you decide to stitch it up, I would love to see it!