Remembrance Day is celebrated on 11 November by most Commonwealth Nations to remember members of the military who have died in conflict. It is celebrated on this particular date because it was the end of hostilities in World War I. The poppy became the symbol of Remembrance Day (it is sometimes referred to as Poppy Day) due to the poem In Flanders Fields–poppies bloomed across the battlefields and symbolized the blood spilled. We're celebrating the 100th anniversary of the end of WWI this year and I'm offering up this Lest We Forget Poppy Cross Stitch Pattern. It's an easy stitch and a nice commemorative piece.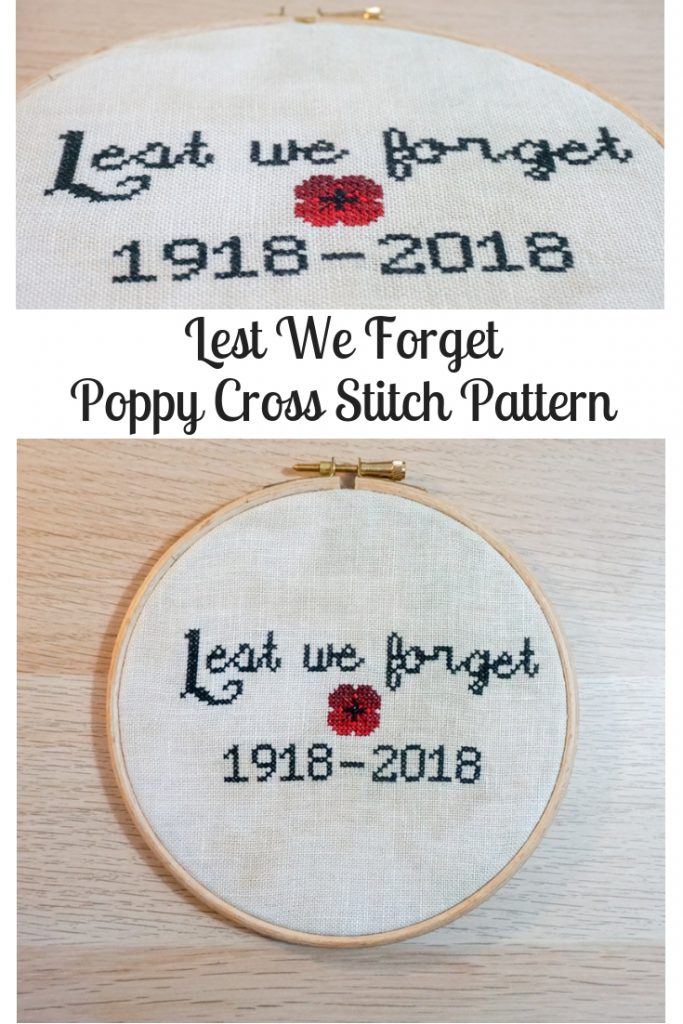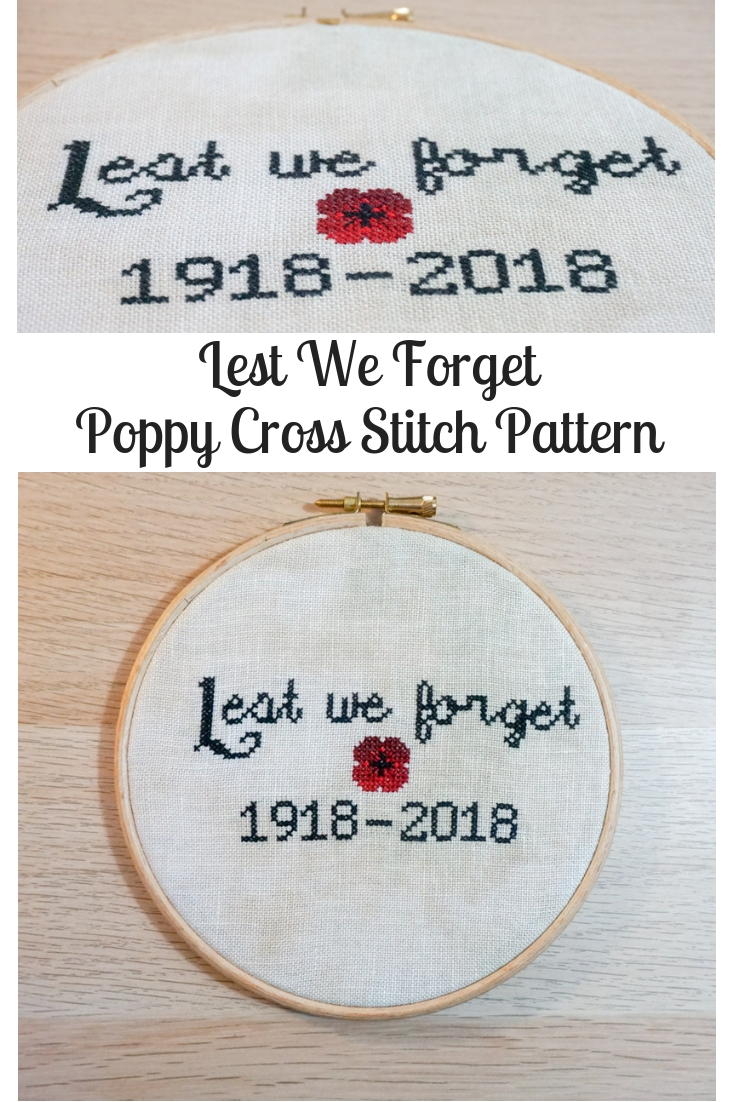 **This pattern is  free and for personal use only.**
Supplies:
6″ hoop
Belfast linen in Fresco from Picture this Plus (this is what I used–you can obviously choose something else!)
DMC 310, 115, 321 (there are different threads listed on the pattern if you want a brighter poppy)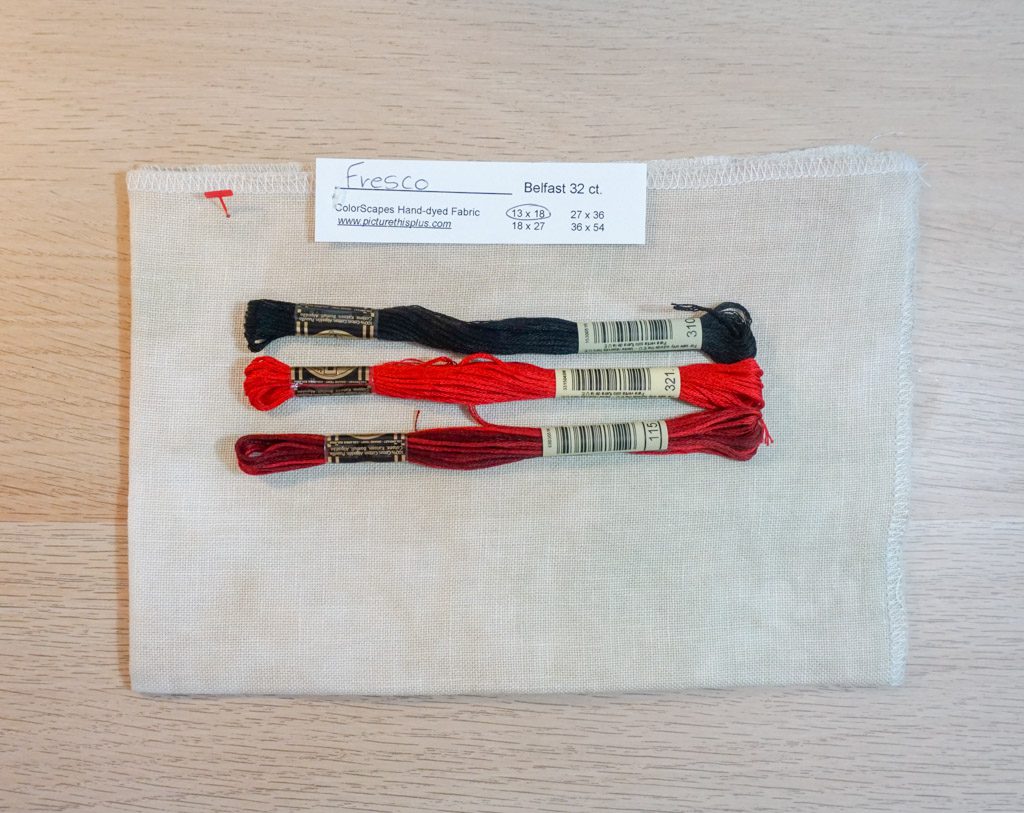 I chose muted linen and floss colours because I wanted a bit of an antique look. The pattern gives you the option of a bright poppy if that's your preference. Use two strands of floss for everything except the backstitching (just one strand). If you use the variegated thread, complete an entire stitch before moving to the next.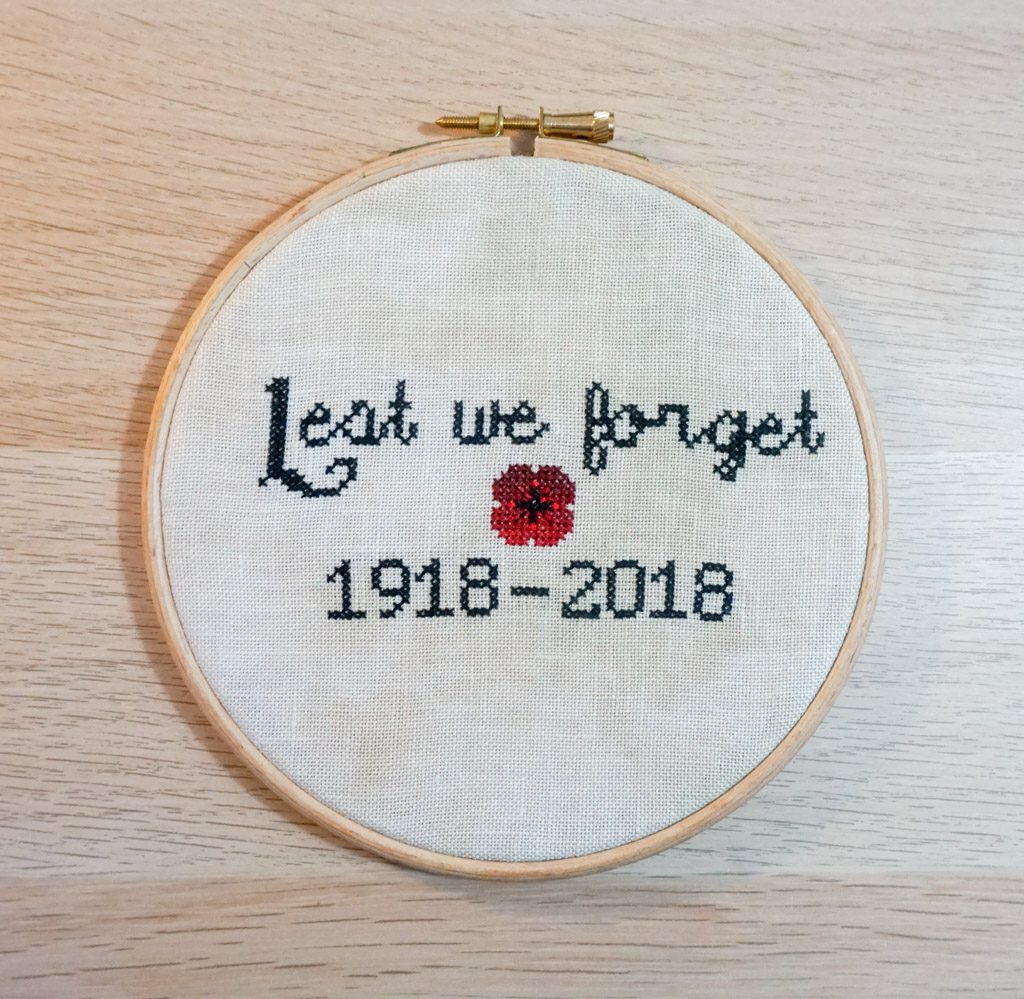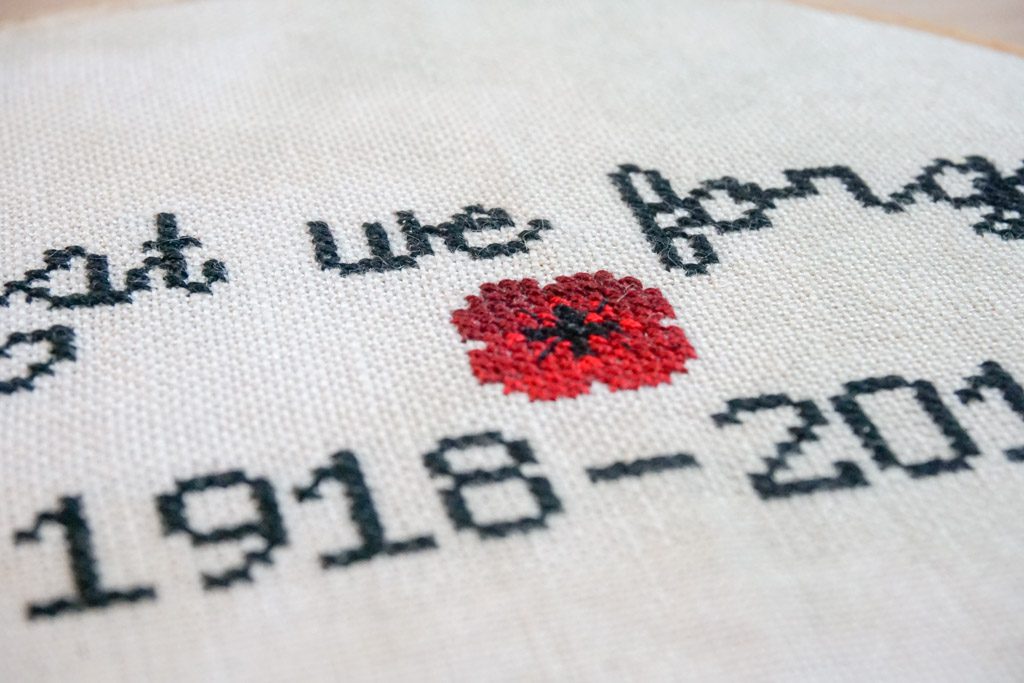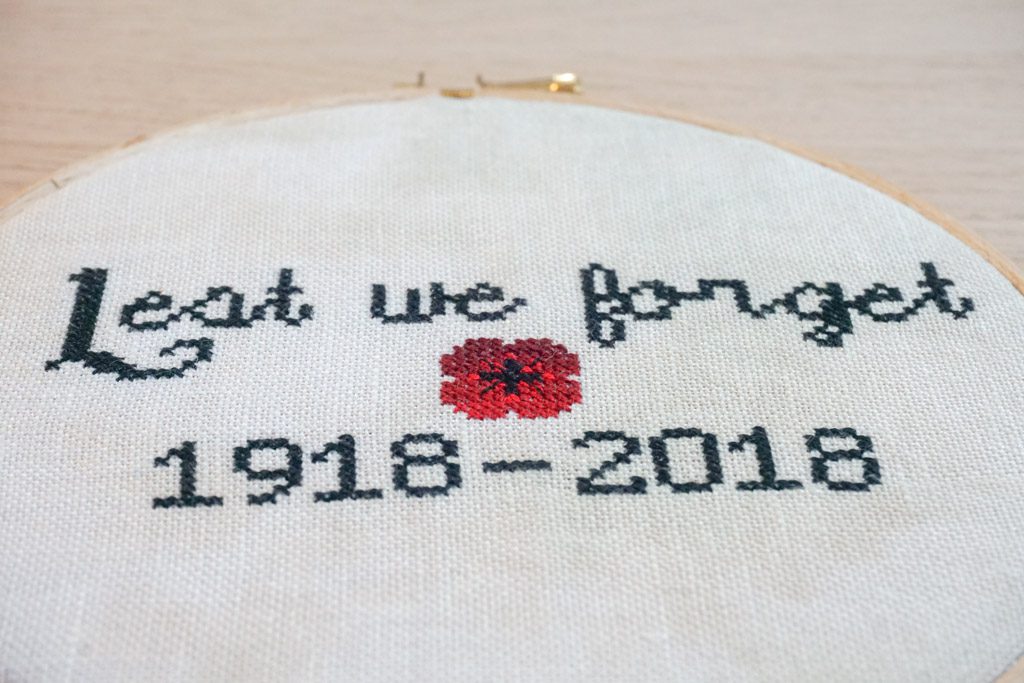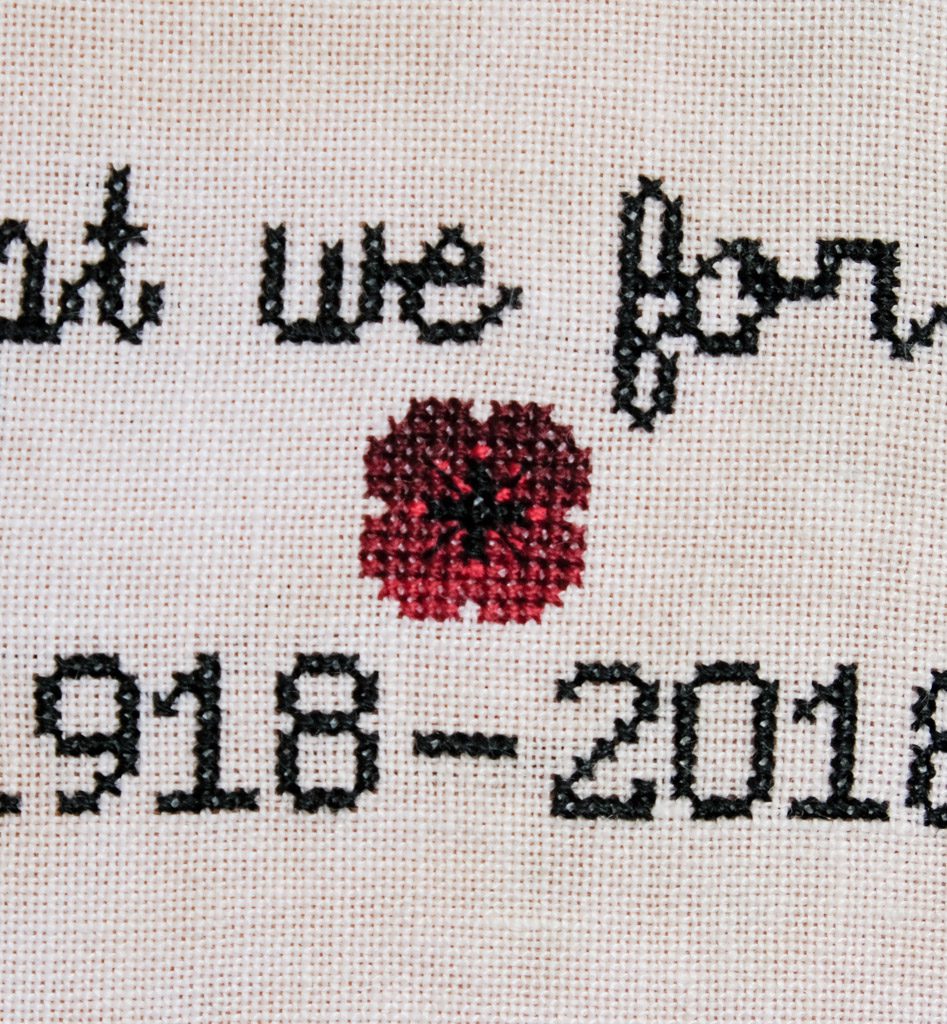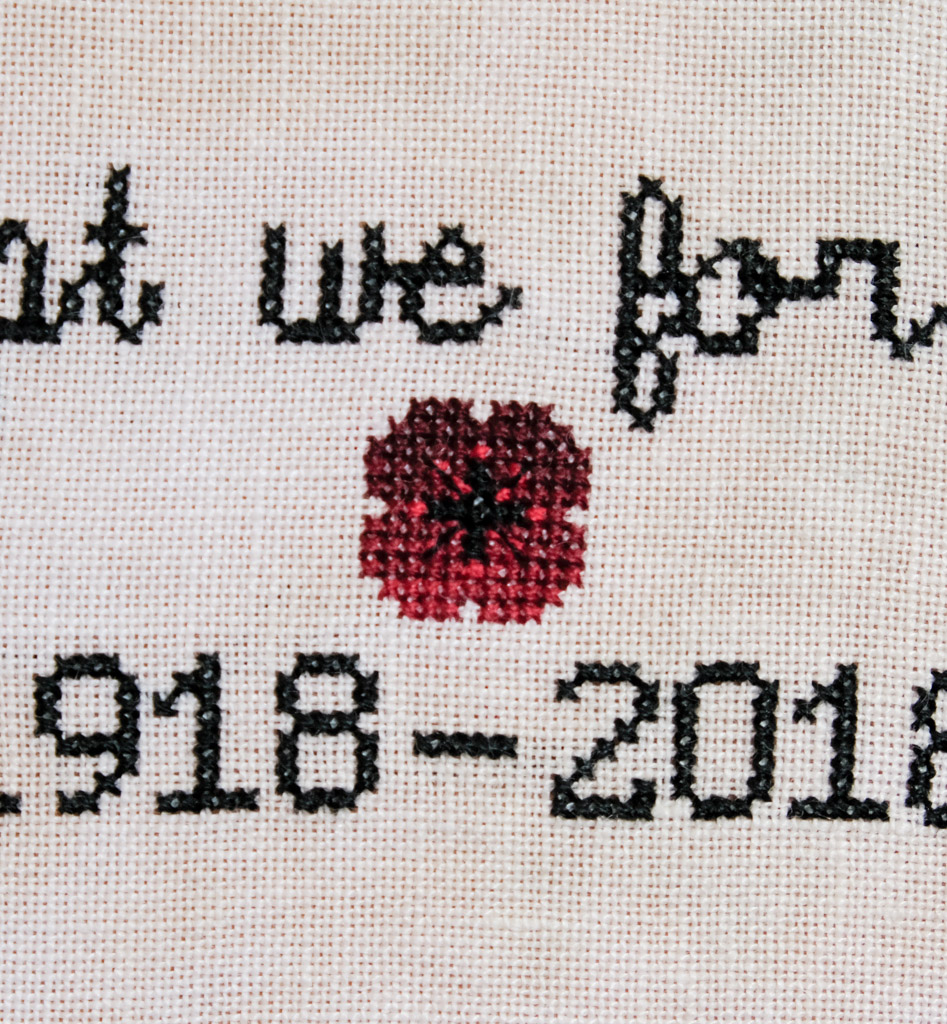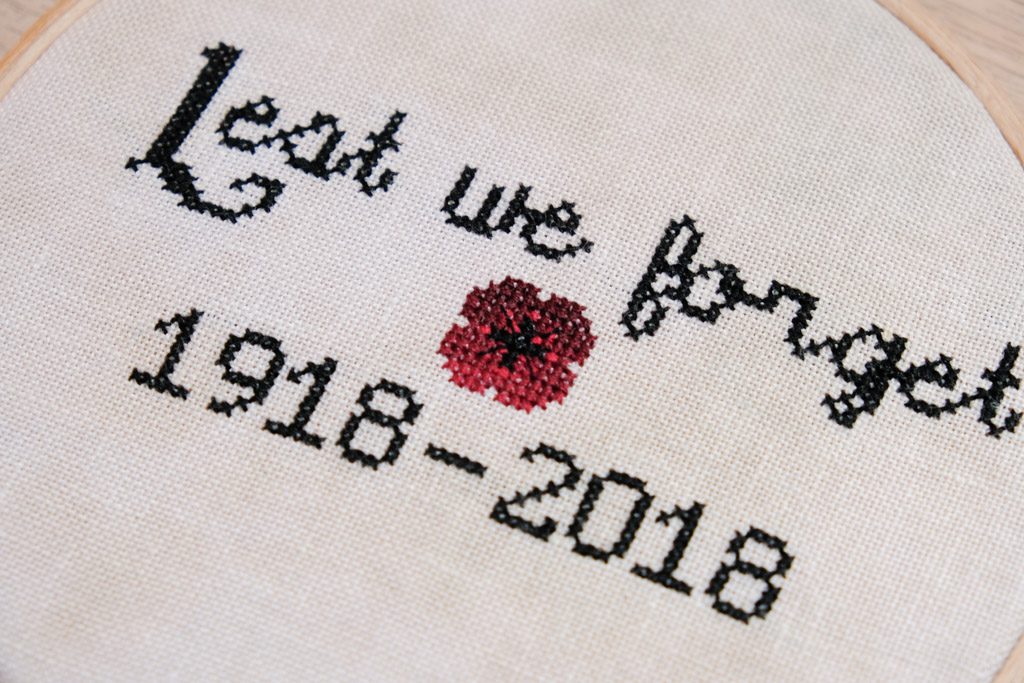 The Field of Remembrance is currently on display on Princes Street next to the Scott Monument. Lest we forget.