Scott and I were recently talking about Memorial Day and Anzac Day and how both of our home countries commemorate our fallen soldiers. "Lest We Forget" is frequently used in Kiwi observances and I thought it was perfect for Memorial Day, as well. This easy to stitch Lest We Forget Cross Stitch Pattern is a great display piece and gift and you can choose whether or not to include the words.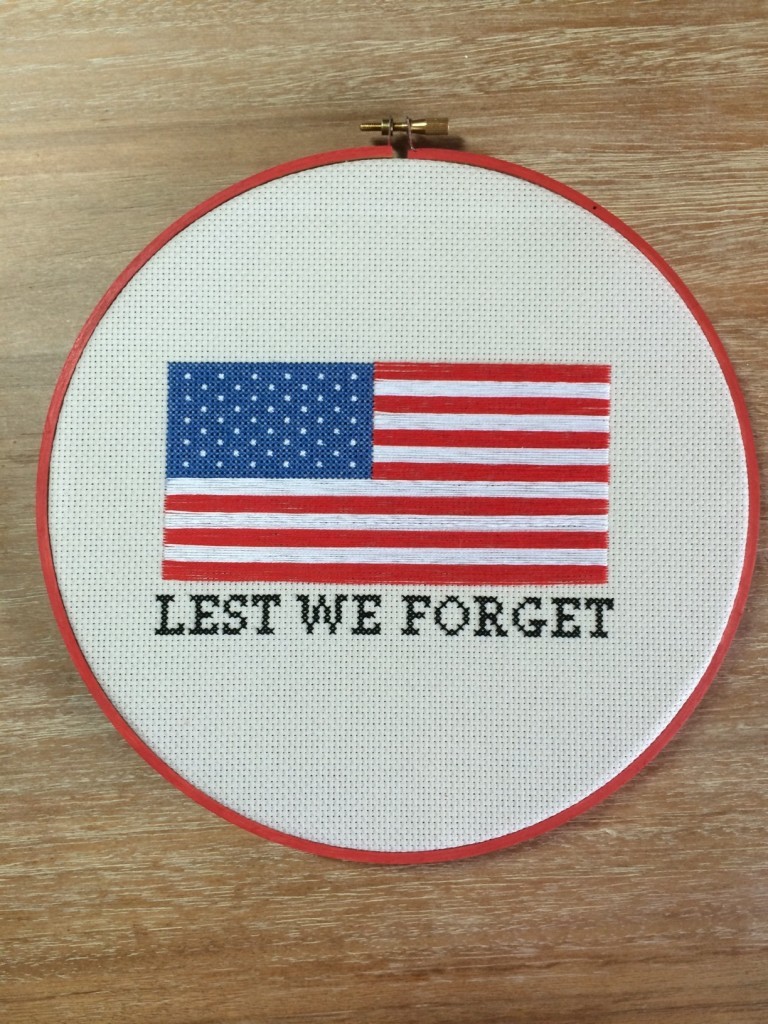 The pattern calls for all cross stitch, but if you want to stitch the stripes like I did, use three stripes per square of Aida–one in each hole and one in the middle.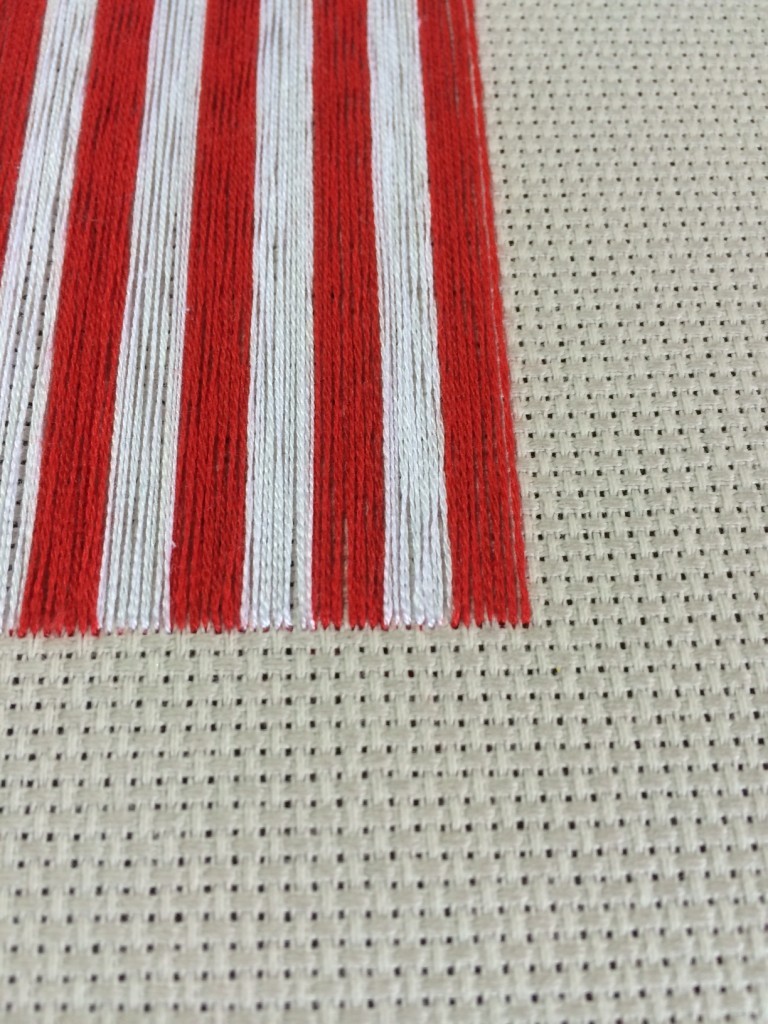 I stitched this on 14 count Aida in Platinum from Charles Craft.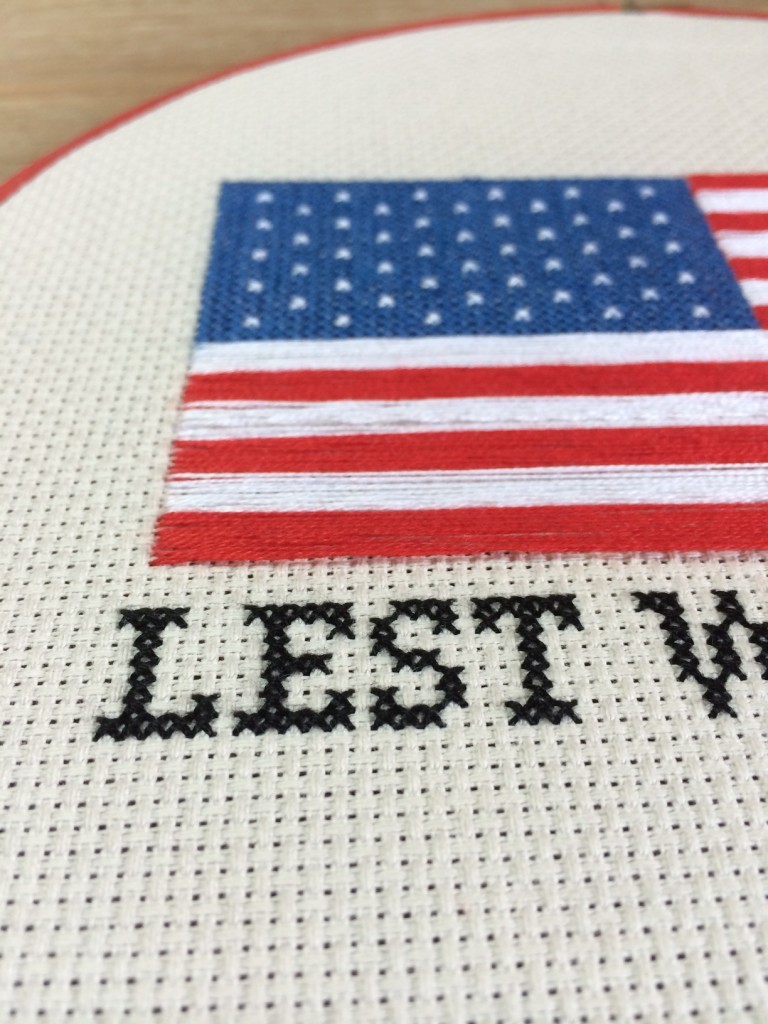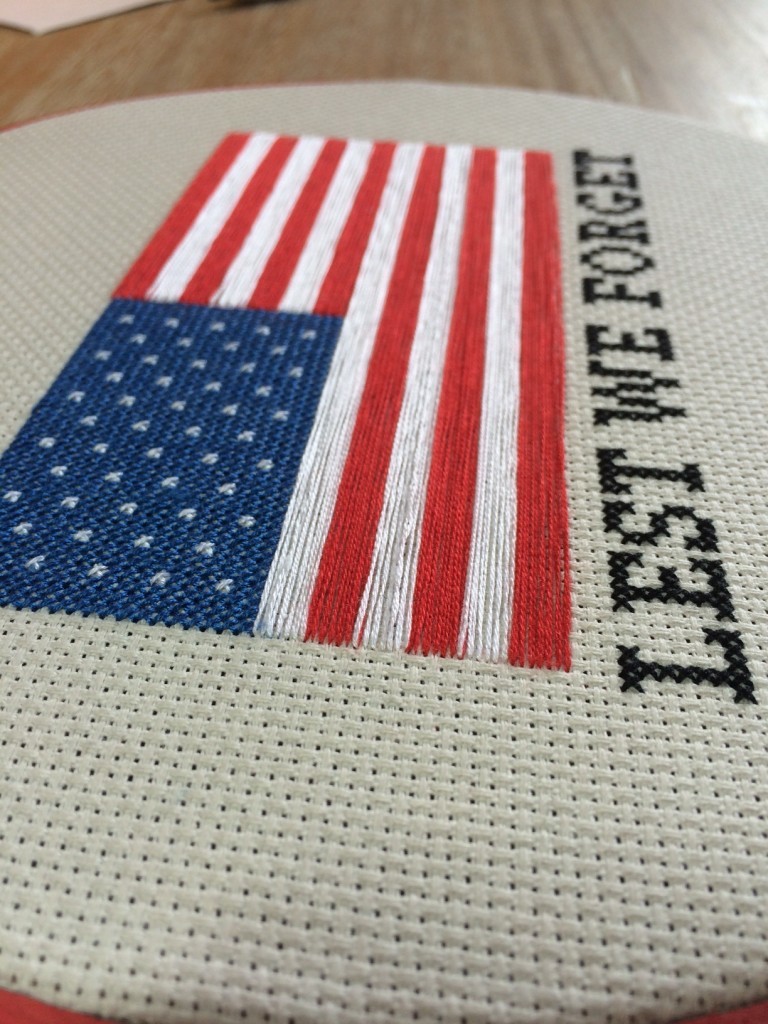 To save your copy of my Lest We Forget Cross Stitch Pattern, click on the image below. The PDF will come up and you can save it to your computer. You are welcome to make changes to the pattern, but you may not sell it or claim it as your own. If you stitch it up, I would love to see it!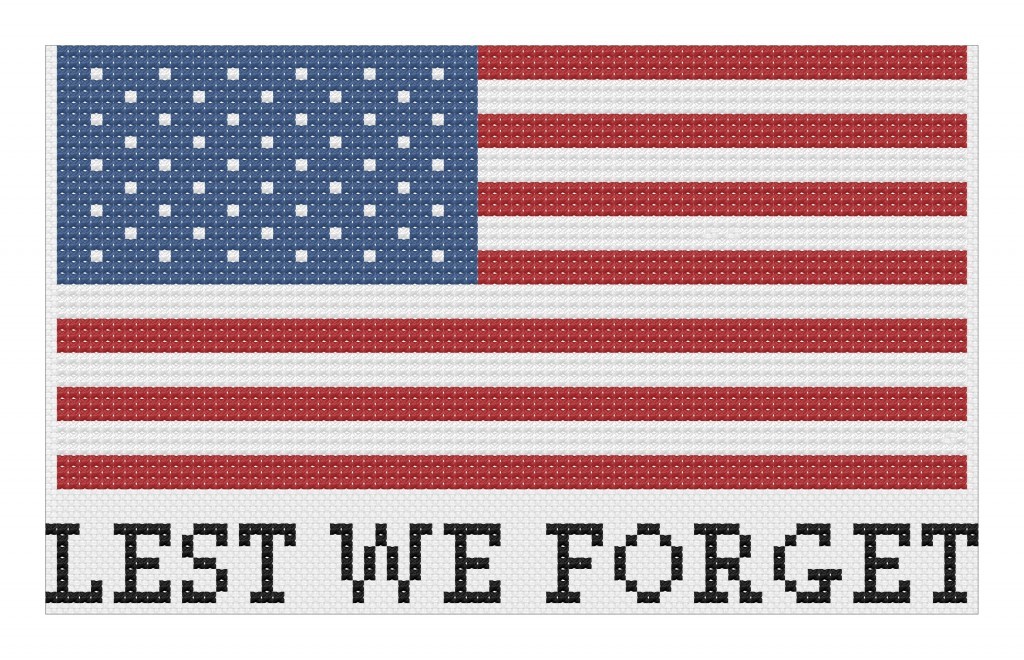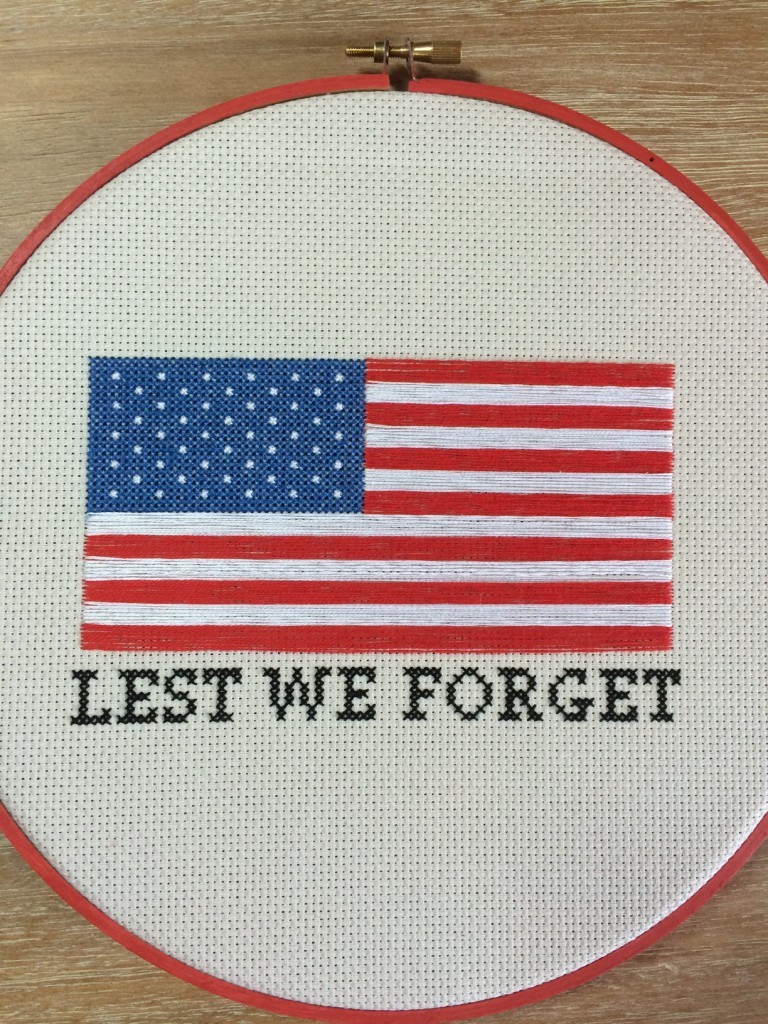 SaveSave
SaveSave