Don't you just love the bold and beautiful reds, golds, and oranges of fall? For real, you may have noticed that fall is my absolute favorite and while I tend to include fall colors year-round, I really go overboard when the actual season arrives. If you don't go crazy like me but still want an easy touch of fall in your home, a fall wreath is the way to go. Whether you are looking for a wreath for your front door or something to brighten up your dining room you will find something you love in this list of fabulous DIY fall wreaths!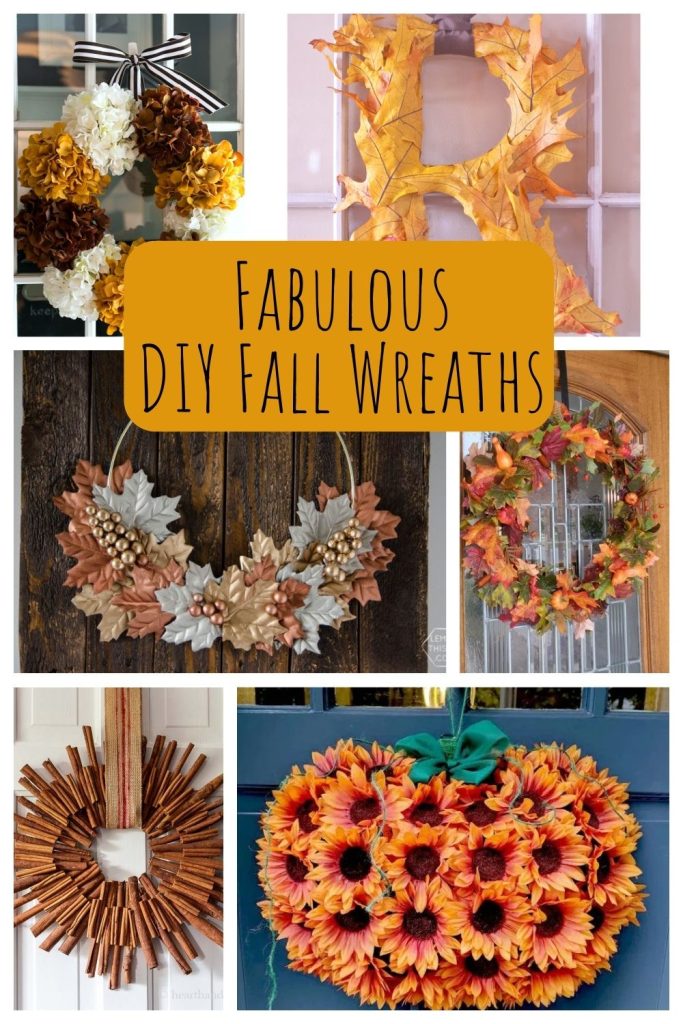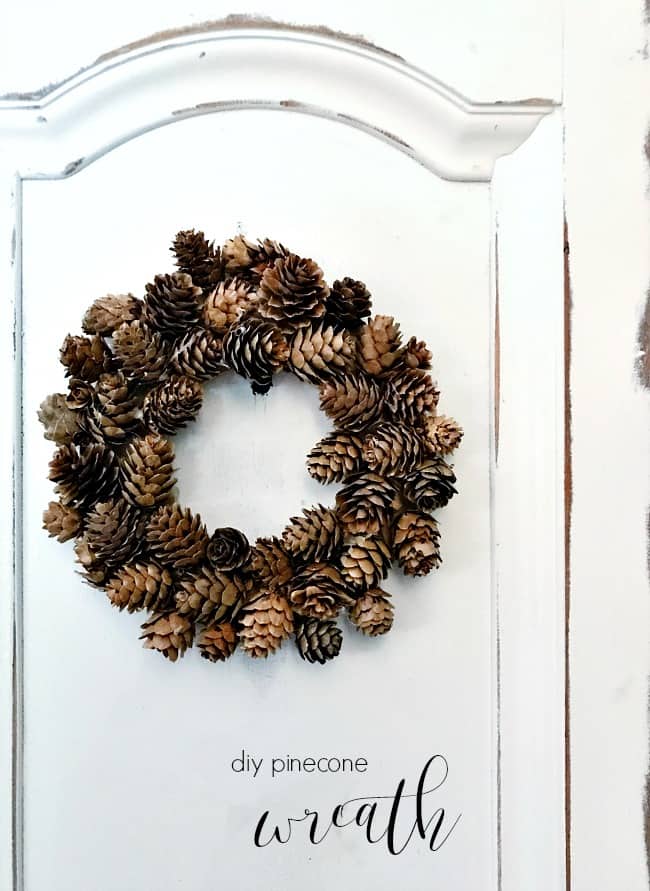 Sometimes the simplest things end up being the prettiest. This easy to make pinecone wreath with craft store pinecones will only take a few minutes to make and will look amazing on your front door. You can make this wreath with pinecones that you find outdoors, too, but they may be tempting to eat for the squirrels!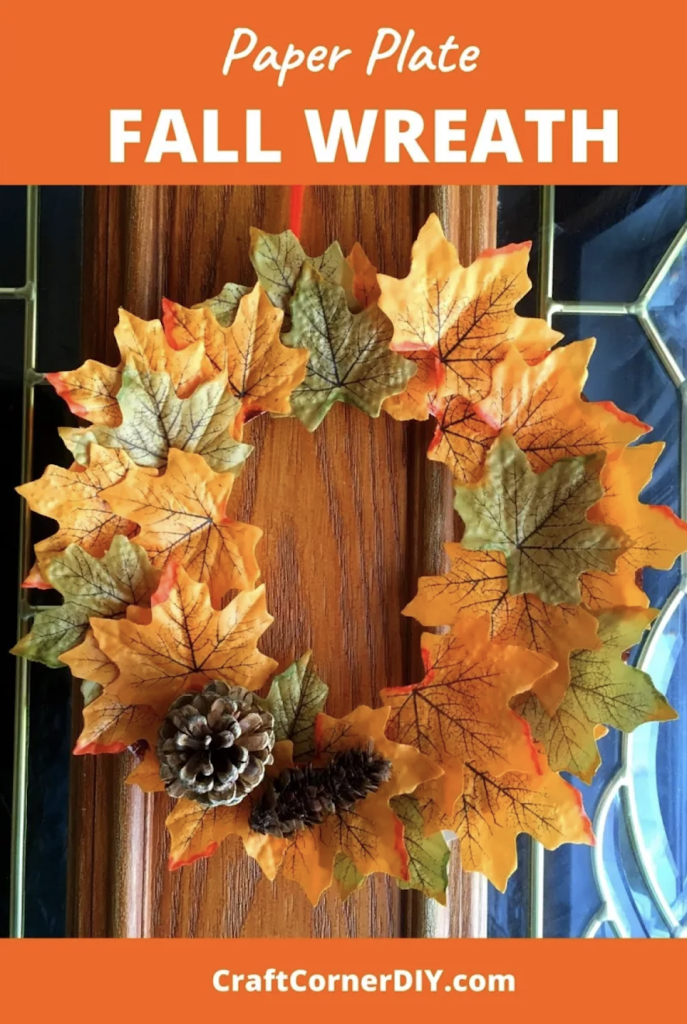 DIY Fall Wreath Craft for Kids
This beautiful fall wreath is so easy to make–it's perfect for kids! Maybe they would like a fall wreath for their bedrooms as well. You can buy pre-cut paper leaves or simply cut out your own–you can even collect real leaves! Glue them to a paper plate and you will have a simple but gorgeous fall wreath.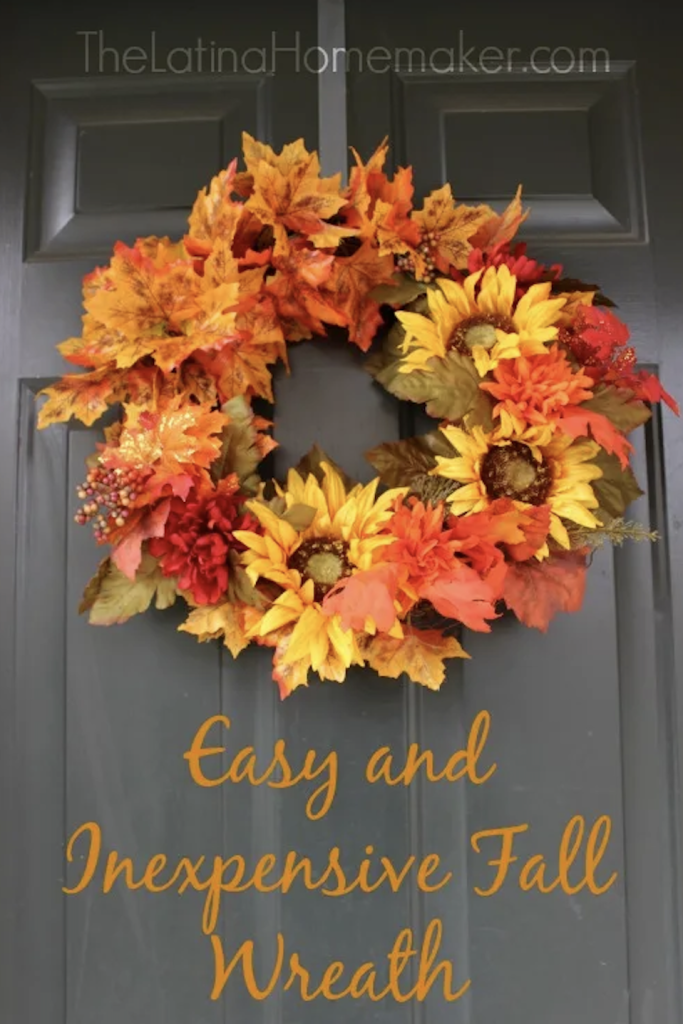 Easy & Inexpensive Fall Wreath
This gorgeous fall wreath will look amazing hanging on your front door and it won't break the bank either. All you need is a grapevine wreath, some leaf garland, and some silk flowers in fall colors. You can probably find everything you need at your local dollar or craft store.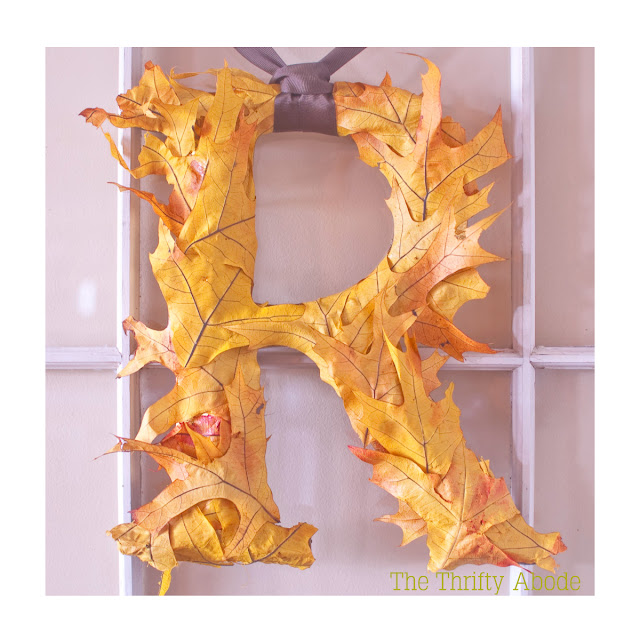 Looking for a way to personalize your front porch fall decor? Then look no further than this easy to make fall leaf initial. All you need is the letter form for your last name, some spray-on adhesive, and some silk or paper fall leaves and your leaf initial will be ready in no time flat!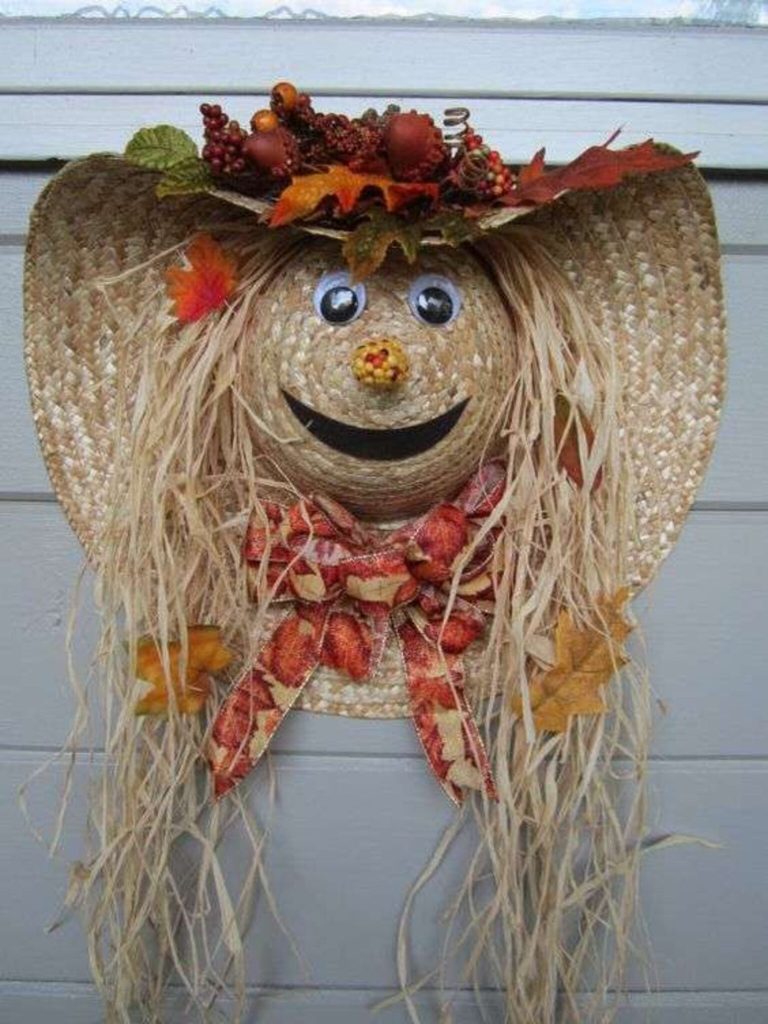 Are you looking for a fun and inviting fall wreath for your door? Then this scarecrow hat wreath might be the DIY project you are looking for. Simple to make in just a few minutes, super cute, and sure to bring a smile to the face of all who pass by!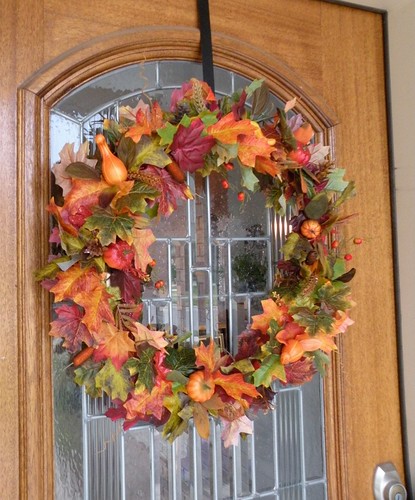 Having beautiful fall decor for your home doesn't have to cost you an arm and a leg. Just look at this beautiful fall wreath made from dollar store items. With just a few simple items you too can have a gorgeous fall wreath in no time!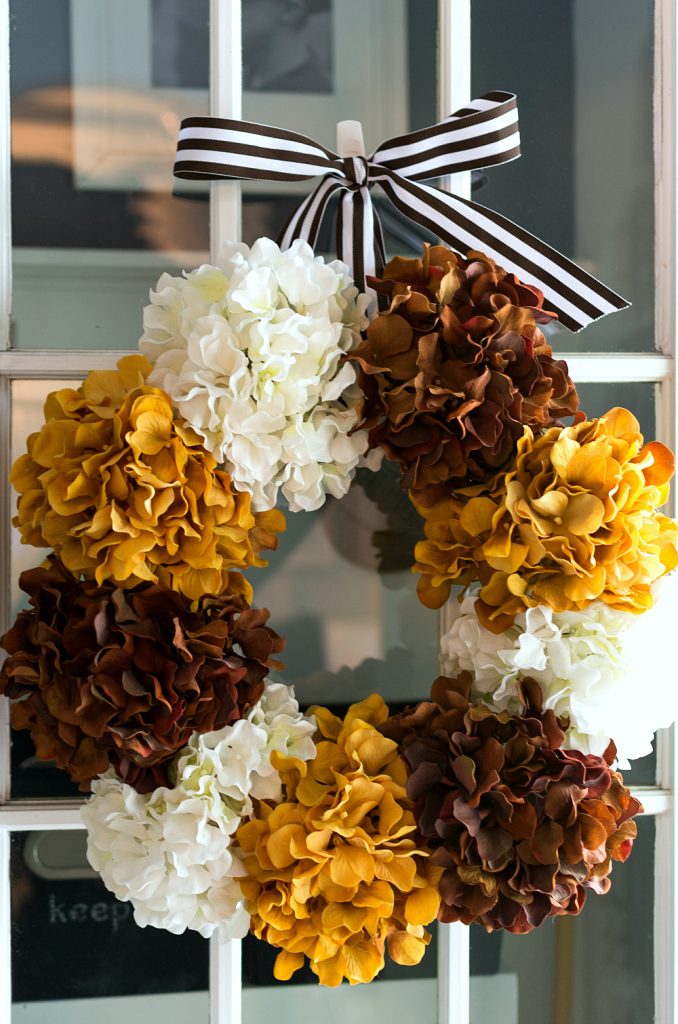 This fantastic fall wreath is simply made in just a few minutes with silk hydrangeas in multiple fall colors from your local craft store. Not only is this beautiful wreath easy to make, but when you are ready you can simply remove the silk hydrangeas and make a new wreath for your door!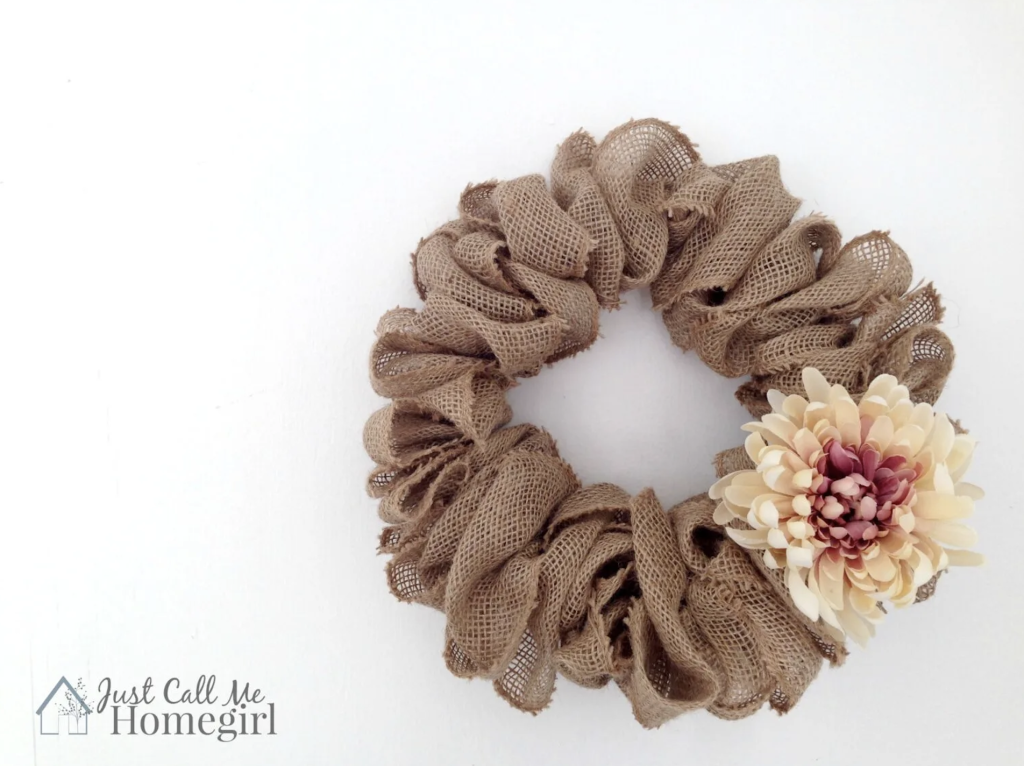 This fall burlap wreath is easy to make, as you might have gathered from the title and there is even a video tutorial to show you how to make it. This is a versatile wreath that you can easily change anytime you get ready!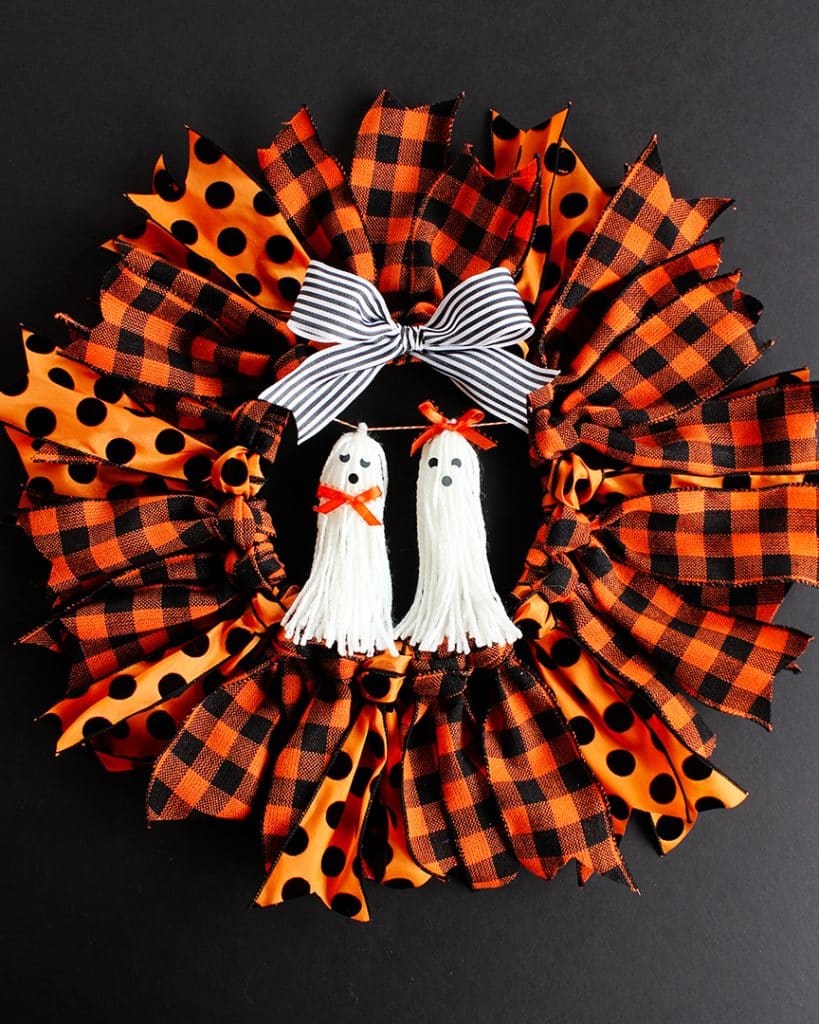 Are you looking for a fall wreath to celebrate the upcoming Halloween holiday? Then this pretty Halloween ribbon wreath with cute little ghosts might be just what you are looking for. You will only need some ribbon, white yarn, hot glue, and a wreath form for this spooktacular wreath!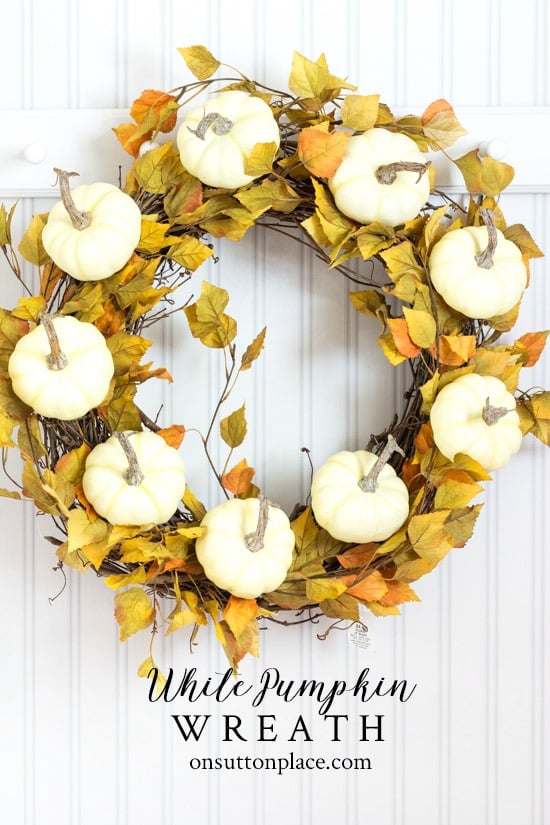 Does anything say fall more than pumpkins and brightly colored leaves? Probably not! That's why you might enjoy making this gorgeous pumpkin themed wreath to display on your front door! A few pumpkin picks, a fall leaf garland, and a grapevine wreath are all you need for this beauty!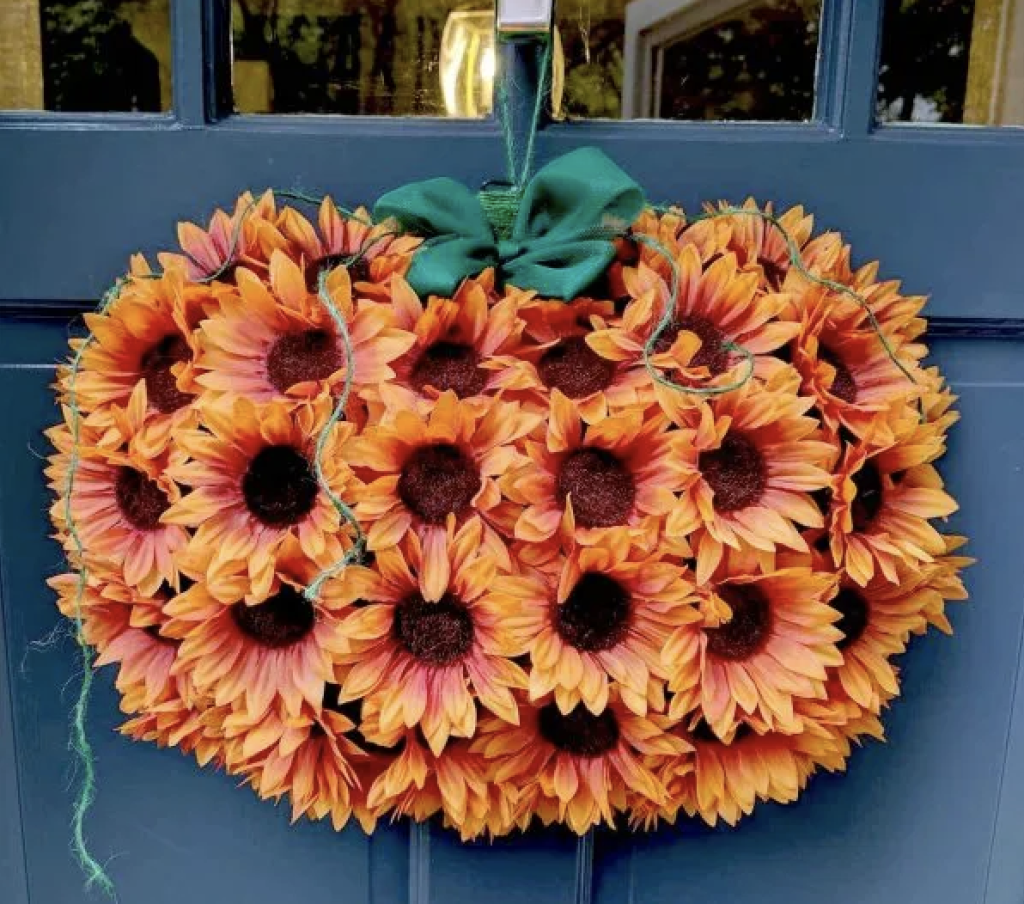 Beautiful silk sunflowers in the shape of a pumpkin have this wreath showcasing fall in all of its glory! All you need is a pumpkin shaped frame, some silk flowers, and some hot glue to make this eye catching fall wreath!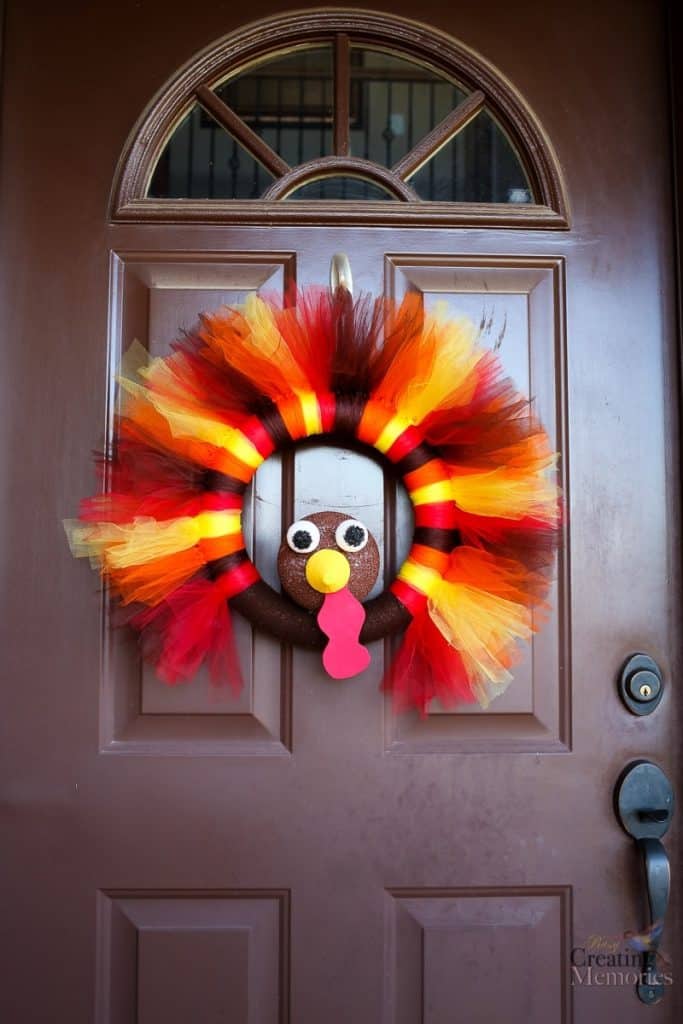 Do you want to give your front door a little Thanksgiving love this year? Then you might enjoy making this tulle Thanksgiving turkey wreath! Brightly colored fall tulle, paint, a wreath form, and some styrofoam balls are all you need to make this wreath all your own.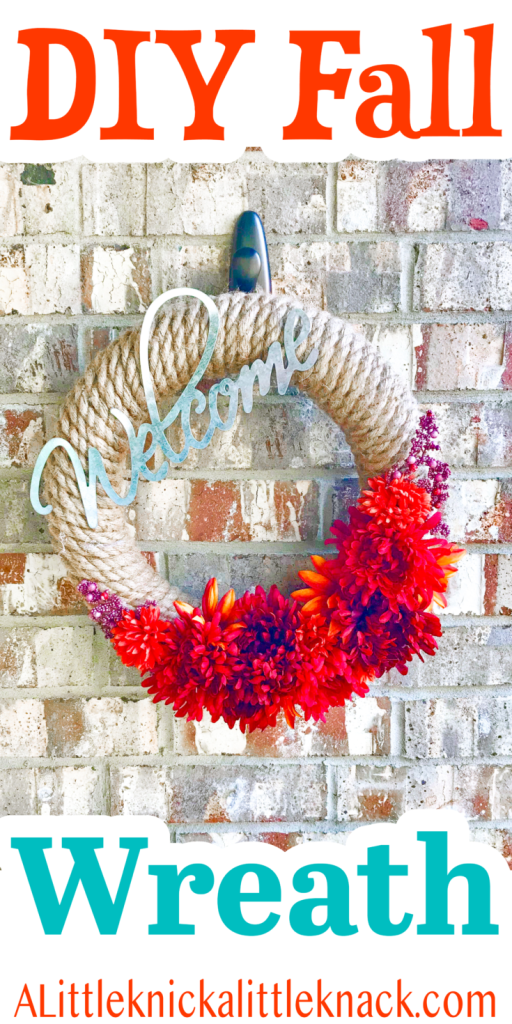 If you are looking for a simple but beautiful wreath that you can make yourself in an afternoon, then this fall floral wreath might be just what you are looking for! All you need is a wreath form, some jute (or hemp) rope, silk flowers of your choice, and some weatherproofing spray if you would like to hang the wreath outside.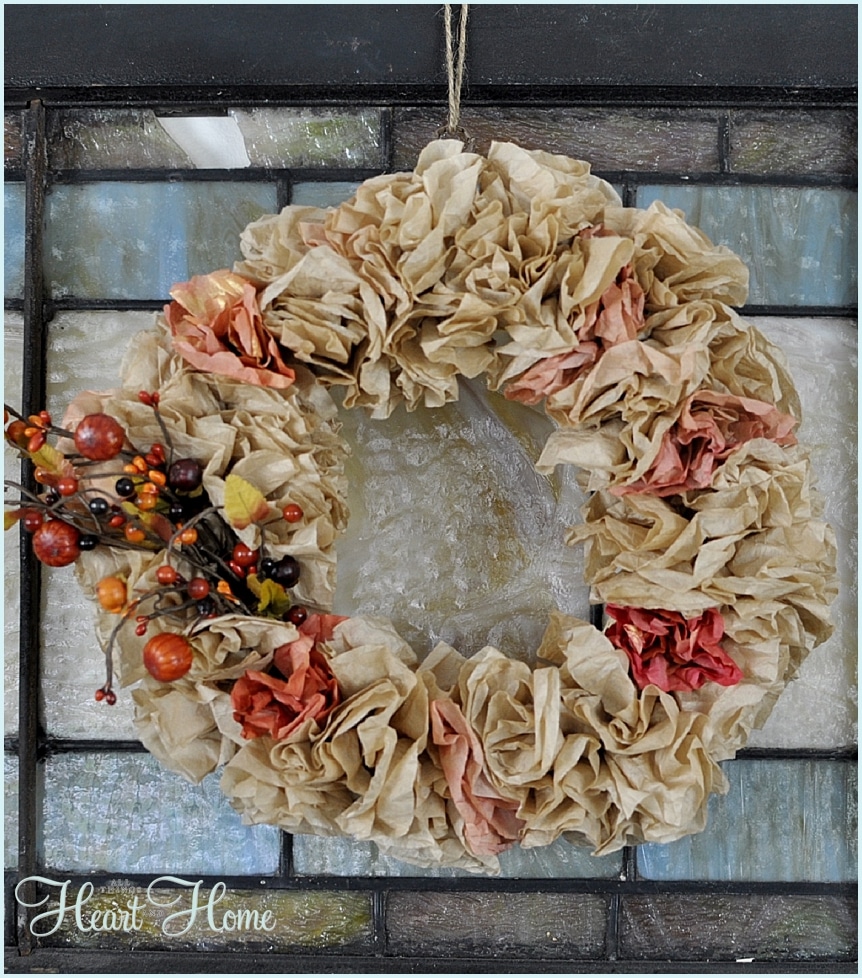 Are you looking for an easy to make and very inexpensive fall wreath for your home? Then this beautiful coffee filter wreath is exactly what you are looking for. This wreath is made simply from a straw wreath form, natural colored coffee filters, straight pins, and flowers that you make from coffee filters!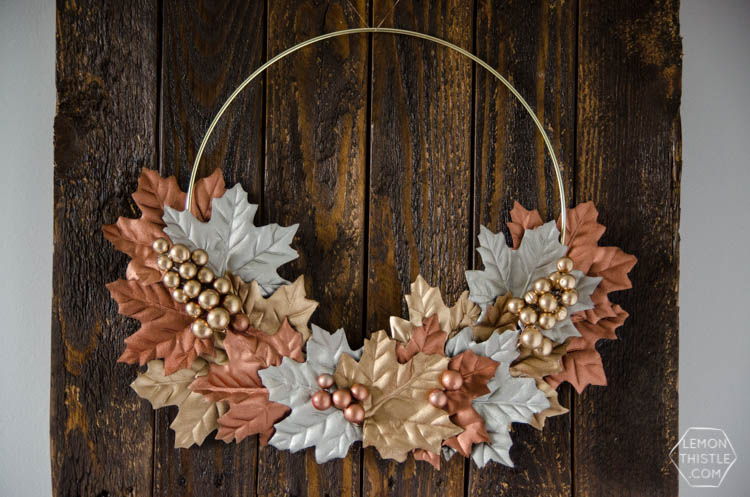 DIY Simple Metallic Autumn Wreath
Metallic sparkle in your fall decor is always the answer!  This simple but beautiful metallic autumn wreath is exactly what you are looking for. Some metallic spray paints in fall colors, some silk leaves, and a wreath ring are all that you will need to make this wreath.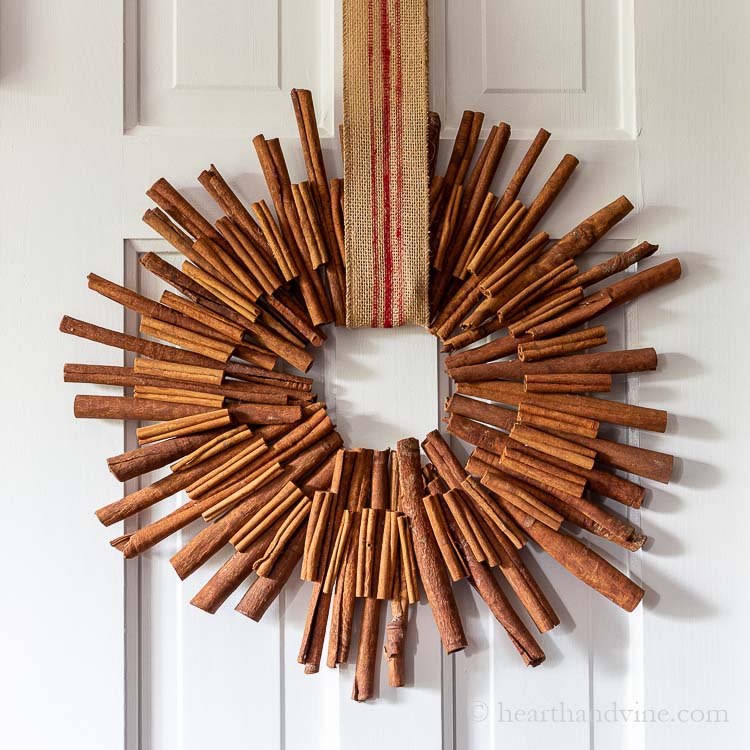 Do you want a beautiful wreath that looks and smells like fall? Then a cinnamon stick wreath might be just perfect for you! A wreath form, cinnamon sticks, hot glue, and ribbon are all that you need to make a fall wreath that will have your home looking and smelling amazing!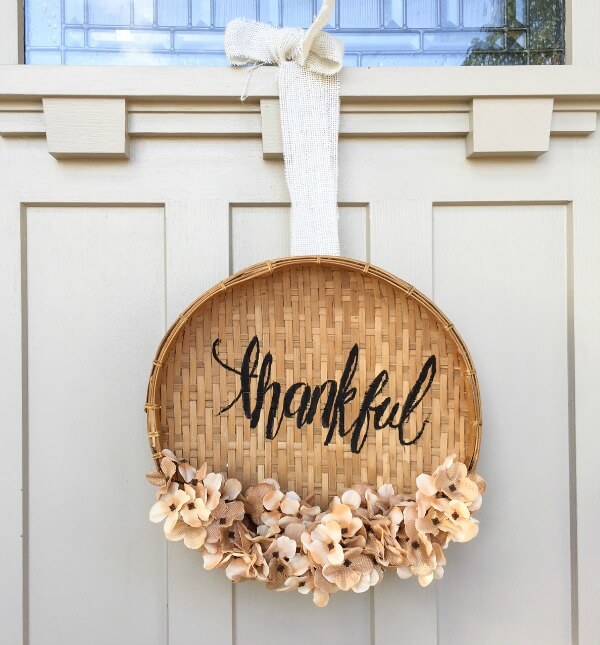 This gorgeous fall basket wreath is beautifully simplistic and just begging to decorate your home this fall season. You will need a round basket, ribbon, and some silk flowers, and you can have this fall wreath on your door in no time.
I hope you've enjoyed looking through these DIY fall wreaths that you can make to display in your home. Chances are that you will end up making more than one fall wreaths because there are so many great projects to choose from and many take similar supplies. What types of fall wreaths are your favorite to make and display?
If you're looking for more fall crafts to make, try this easy fall centerpiece!