Fall is almost here and for many that means it's time for everything pumpkin! If you're looking for some fun fall pumpkin crafts and DIY pumpkin home décor you can make, look no further. Here are ten great ideas to get you started on creating your own DIY pumpkin crafts and home décor.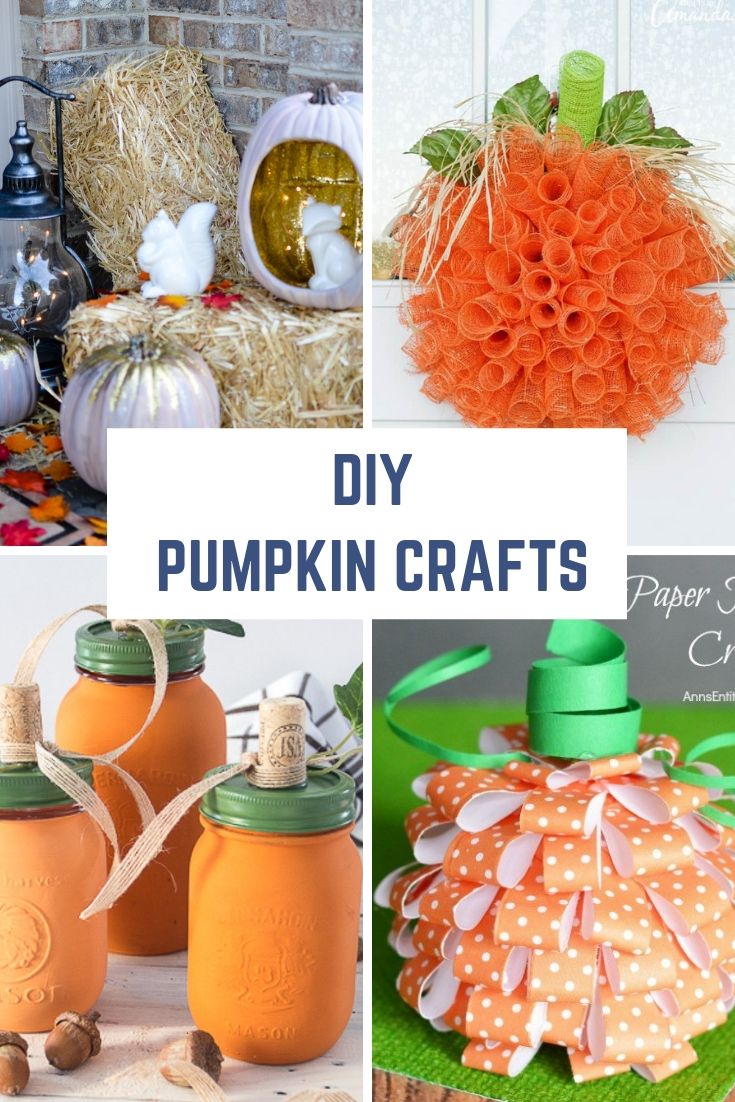 DIY Grapevine and Pumpkins Fall Wreath
A beautiful take on a fall wreath that will give your front door a beautiful and sophisticated look this season.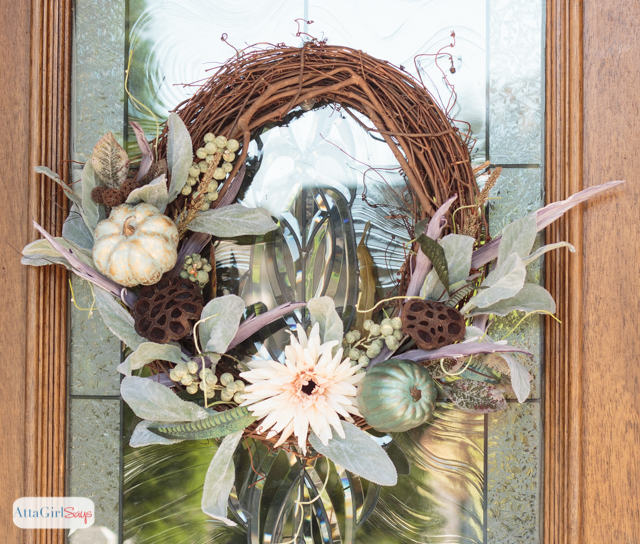 Grapevine Pumpkins Fall Wreath from Atta Girl Says
Origami Pumpkin Garland
You can have so much fun with garlands during the fall and holiday season. This origami pumpkin garland is absolutely beautiful. It might take a bit to learn some of the origami designs, but there are excellent instructions for the folds you will use and you'll feel like a pro in no time.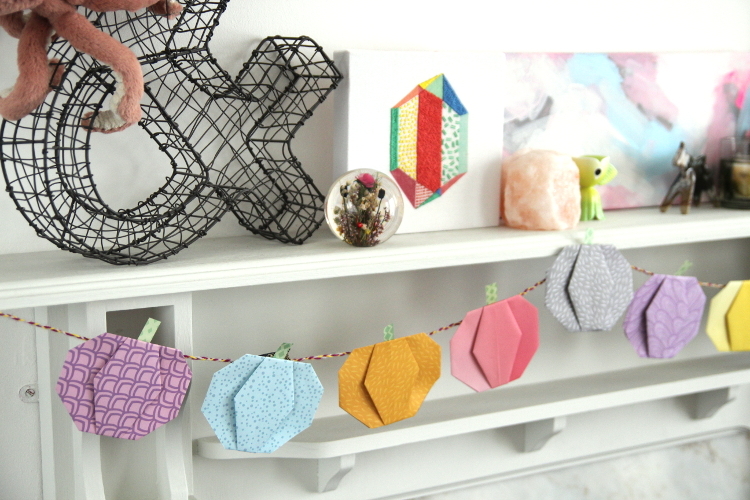 Origami Pumpkin Garland from Gathering Beauty
Paper Pumpkin Lanterns
These pumpkin lanterns are a really cool addition to any outdoor garden or front porch and it seems you can get most things from the Dollar Store (or similar shop) making it an affordable DIY fall craft to do.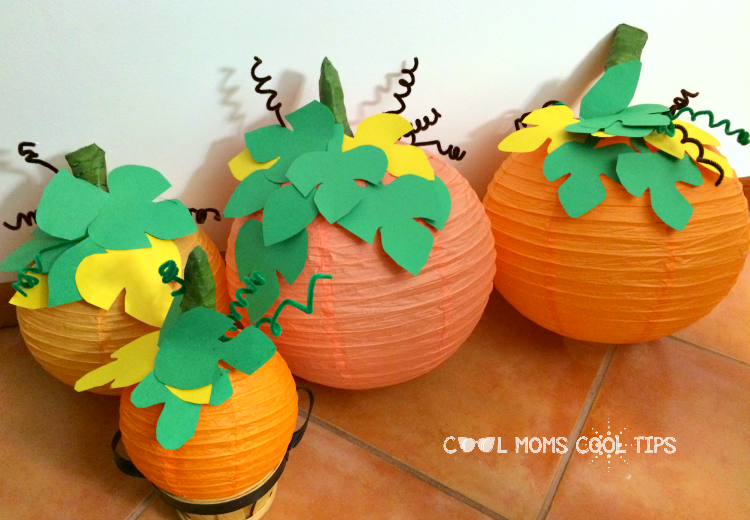 Paper Pumpkin Lanterns DIY from Cool Moms Cool Tips
Mason Jar Pumpkins
Mason jars are no longer just for canning! They have so many uses and are a favourite when it comes to home décor and crafts. These Mason Jar Pumpkins are easy to make and are a great looking display!
Mason Jar Pumpkins from Sustain My Craft Habit
DIY Black Rose Pumpkin
This black rose themed pumpkin is a fun take on the decoupage pumpkins that are popular. All you need is some rose print napkins, decoupage, and a bit of patience.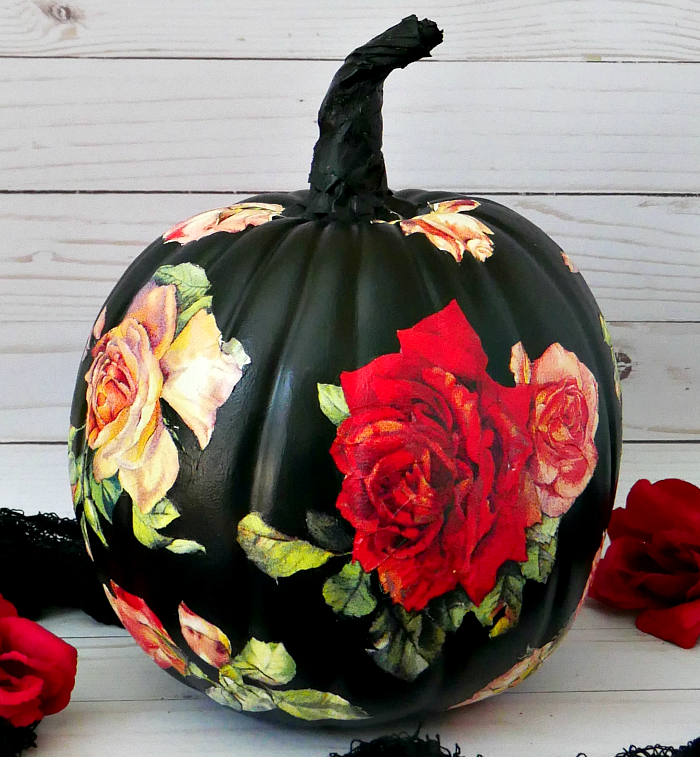 DIY Black Rose Pumpkin from My Pinterventures
DIY Dollar Store Pumpkin Topiary
Perfect for mantels or as a table centerpiece, these pumpkin topiaries are an excellent way to put a little bit of fall in your home. With just a few items, these pumpkins are transformed into a beautiful topiary.
DIY Dollar Store Pumpkin Topiary from Our Crafty Mom
Deco Mesh Pumpkin Wreath
This is a super fun wreath for your front door. It's a unique piece of pumpkin decor!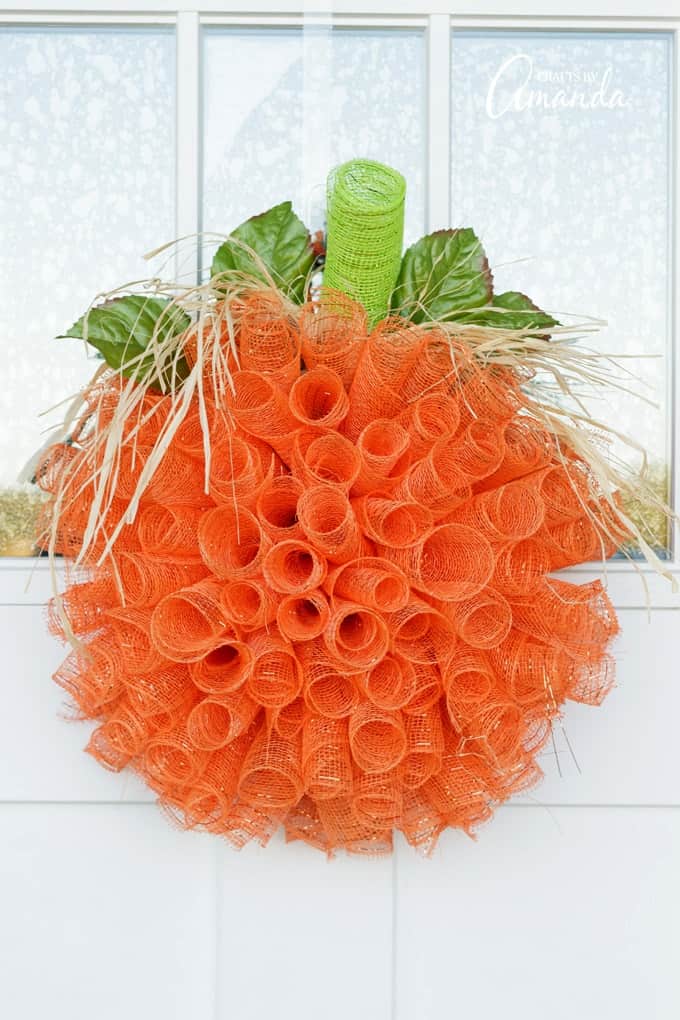 Deco Mesh Pumpkin Wreath from Crafts by Amanda
Rustic Glitter Woodland Pumpkins
These painted pumpkins use a fun paint blending technique and that pop of glitter on the inside is a great way to dress up your front porch.
Rustic Glitter Woodland Pumpkins from Albion Gould
Paper Pumpkins
These paper pumpkins are extremely cute and easy to make. The majority of these pumpkins are made from fun scrapbook paper sheets and the end result is amazing!
Paper Pumpkin Craft from Ann's Entitled Life
Polymer Clay Pumpkin Photo Holders
These adorable little pumpkin photo holders are perfect for showing off your favorite photos this fall! These are extremely cute and easier to make than you'd think.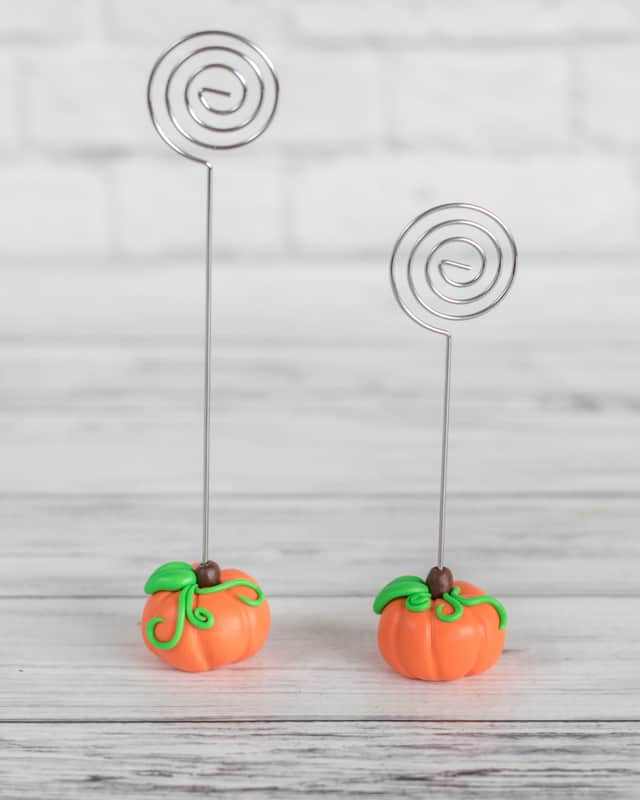 Polymer Clay Pumpkin Photo Holders from The Artisan Life