New Zealand is considered among the best wine-producing countries in the world. Reports show that New Zealand ranks in the top 15 globally, even ninth according to some reports. Regardless, the country produces some of the best wines in the world, challenging the better-known wine countries of France, Italy and Spain. So, where are the best wineries on the North Island to sample New Zealand's wine? Here's a look at just a few North Island wineries to visit in New Zealand.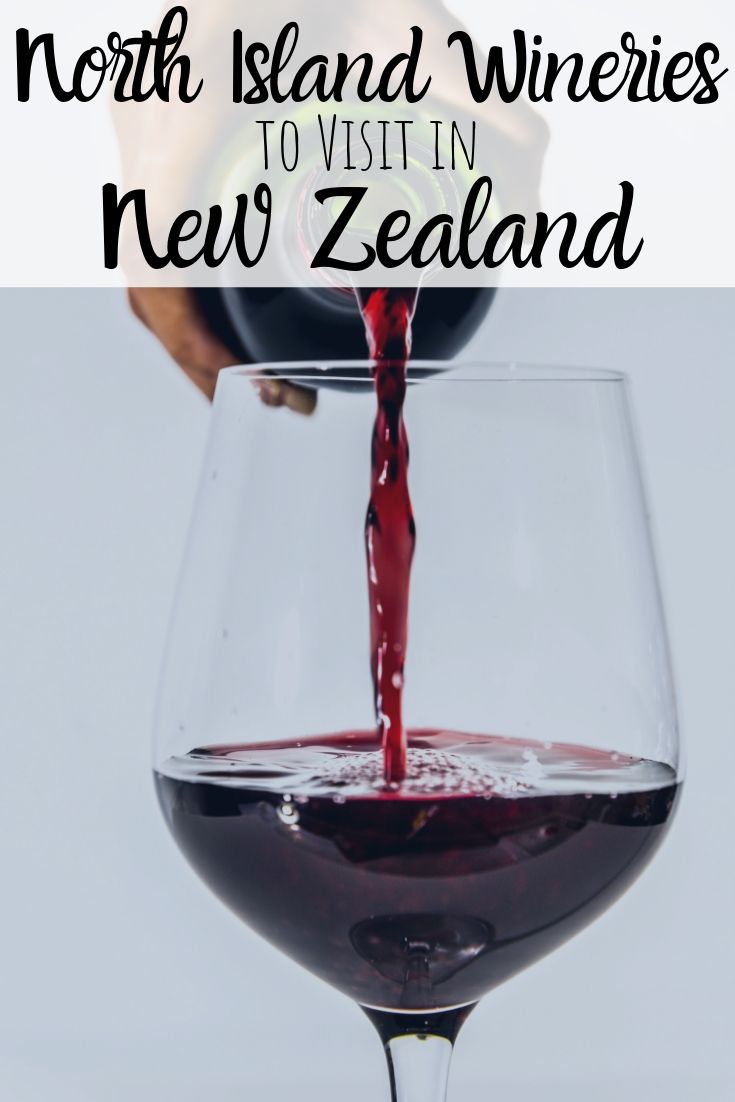 Mission Estate Winery
Mission Estate Winery's story dates back to 1838 with French missionaries set out for the North Island. Prepared to spread the word of God among locals, the Frenchmen settled in Napier, Hawke's Bay , bringing with them vines to plant grapes to produce sacramental and table wine. In 1851, the mission produced its first wine. Since then, Mission Estate Winery has grown from a religious site to one of New Zealand's most popular wineries. The winery expanded it production facilities in 2007, with the capacity to press up to 2,000 tonnes of grapes. Mission Estate Winery produces some of the country's best wines, including chardonnay, pinot noir, cabernet franc and Syrah. The winery manages its vineyards in Hawke's Bay and Marlborough, on the South Island. Mission Estate Winery also buys fruit from other vineyards to produce wines.
While visiting the winery, enjoy dinner at the Mission Restaurant. With exquisite views of the Taradale hills, the city, as well as the coast, elegance brings a new meaning to dinner. If you're interested in spending the weekend at Mission Estate Winery, look into reserving a room at the Farmhouse, nestled among the vineyards.
Those original vines brought over by the missionaries continue to thrive as they've been grafted over the years, giving life to new vines. You're likely to see them as you proceed down the estate's driveway.
Volcanic Hills Winery
While the Rotorua winery doesn't produce its own wine, Volcanic Hills Winery uses the best grapes grown in New Zealand's vineyards. Relying on red grapes from vineyards in areas from the South, such as Central Otago, the grapes from there are perfect for creating excellent pinot noir wines. Volcanic Hills first opened as a tasting room in 2009, but added a second location four years later to press grapes in creating their own label. Brent and Larissa Park have created one of the North Island's most popular wineries.
As they produce their wines, the Parks use a special process to ensure they seal the best flavours for their wines. After grapes are pressed and fermented, the pinot noir and chardonnay wines are aged in French oak barrels, to increase their flavour and tannin.
Offering tastings of its red and white wines, including a rose and sauvignon blanc, Volcanic Hills is an excellent spot for a couples date, group outing or even a business venture. The Tasting Room is located at the top of the Skyline Rotorua Gondola.
Soljans Estate Winery
It began with Bartul Soljans planting his first vineyard in West Auckland, creating Soljans Family Vineyards. A few years later, his son Frank created his own winery. More than 80 years after Bartul planted his first grape crop, Soljans Estate Winery is still going strong in Kumeu. The third-oldest family-owned and operated winery in New Zealand, the Soljans family has proudly created excellent wines over the years. Featuring several flavours of wines, such as port, Moscato, rose and sauvignon blanc, Soljans Estate Winery seeks to satisfy even the pickiest of palates.
In order to sample their full selection, schedule a trip to their Cellar Door. While there, enjoy a tasting and tour the facilities. Tours are offered Monday through Saturday. Family members are likely to lead your tour through the wine-making process. Tours start and finish at the Cellar Door, so you can enjoy samples of the wine afterward.
Te Mata Estate
Te Mata Estate uses only grapes handpicked from its vineyards, meaning that some grapes only travel a short distance in the wine-making process. In business since 1896, Te Mata Estate in North Havelock, Hawke's Bay, remains one of New Zealand's oldest vineyards, producing special label wines. Known for its outstanding red and whites wines, such as Coleraine, Awatea, Bullnose and Elston, wines vary from sauvignon blanc to pinot noir.
Surrounded by beautiful hills, Te Mata Estate provides a natural setting to enjoy a wine tasting. Take a tour of the historic grounds and get an up-close view of the wine-making process in the estate's original buildings. Following the tour, enjoy a tasting of six current wines.
Millton Vineyards & Winery
Relying on old-school viticulture, Millton Vineyards & Winery prides itself on its biodynamic approach to growing grapes and producing wine. The vineyards are dry-framed, eschewing fertilizers and herbicides. During harvest, the grapes are processed using time and precision planning rather than relying on technology to age the wine.
Founded in 1984 along the banks of the Te Arai River near Manutuke in Gisborne, Millton Vineyards consists of four vineyards in Manutuke and Matawhero. The vineyards have produced internationally-acclaimed wines, such as the Riesling and Chenin Blanc. A visit to the Millton Vineyards & Winery Cellar Door will confirm the high quality of the wines as you enjoy a tasting of some of their offerings. While there, maybe purchase a bottle or two for home from a selection of wines such as their Crazy by Nature label featuring Cosmo Red or Sirius White. The Millton label includes wines such as the Millton Riverpoint Viognier, with its flavour enhanced by poached pear and warm croissant.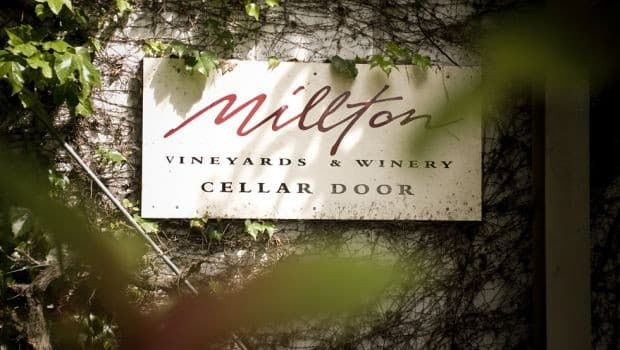 With a history dating back to the mid-1800s, New Zealand has seen its wine production expand and improve over the years. From family-owned vineyards and wineries to some of the best vineyards in the world, New Zealand's North Island offers wine enthusiasts fabulous options for a fun outing and tasting.